Amazing Halloween Costume
> 2016 Part 02
---
Amazing Halloween Costume 2016 at TDS

Part 1 Part 2
---
Please do not use uranezu pictures on other websites without permission.
Please do not use uranezu.com cosplay pictures on other websites.
All of the cosplayers of this site gave me a permission to use only on my website "uranezu.com".Thank you for your understanding.
If you find any copies of the uranezu cosplay pictures in any other places being used on a web site, printed or sold without my permission, please inform me as soon as possible, for there is a possibility of an infringement of copyright. It is also helpful if the URL(if there is one) or the place they are being printed or sold is indicated, so that it is possible to warn or to take legal actions against the person involved.
For many cosplayers gave their pictures to uranezu.com., please understanding and support this.
Amazing Halloween Costume 2016 Part 2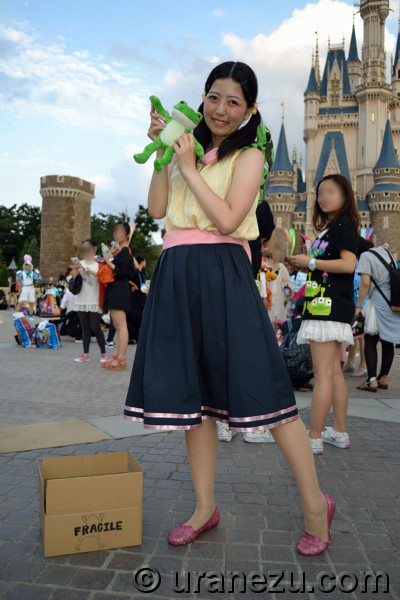 These TDL Halloween Hours Still Remain!
I took a time to recognize her character, because she's more attractive than the little girl the character itself. The beautifully tailored skirt and gentle colored shirt boost on her charm.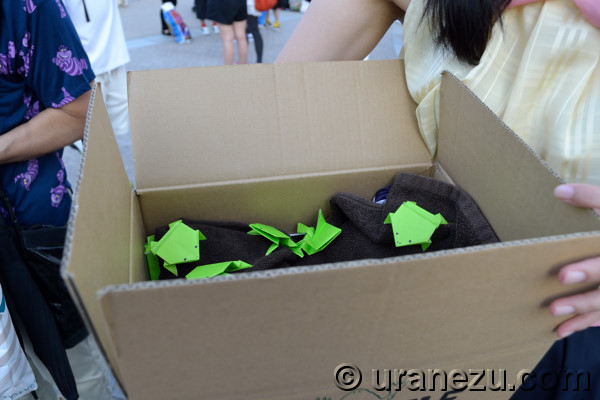 And she prepared lots of origami toads in the box! It's so fantastic!
(Did you know she is same as Madame Medusa in 2015?)
"Franny" from "Meet The Robinsons".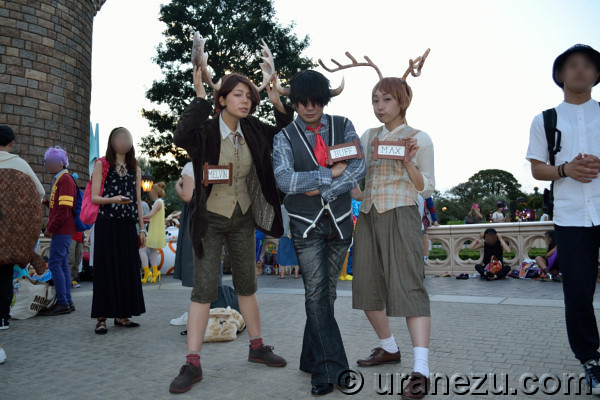 Come Again TDL Halloween!
If I were to use one word, COOL! I have impressed by their imaginations. Who could recreates so nice their mounted animal heads to the human body? I also love their dress sense.
"Melvin, Buff, Max" from "Country Bear Jamboree".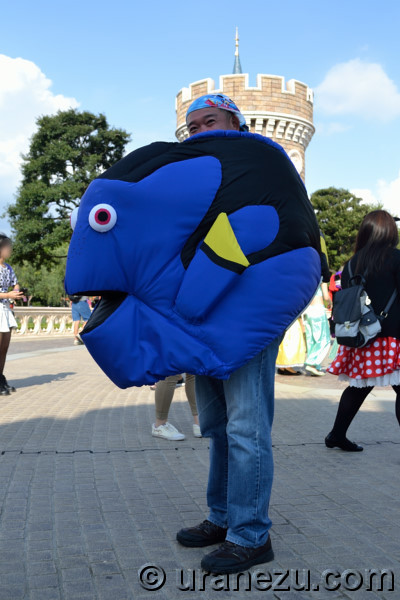 Just Keep TDL Halloween!
I'm happy to introduce you his new TDL Halloween costume. His big but something humorous pull over costume is very stand out in the human wave.
(Did you know he is same as Olaf in 2014?)
"Dory" from "Finding Dory".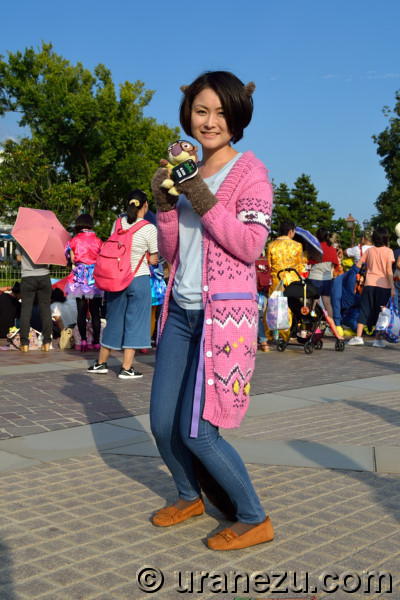 Knitting TDL Halloween Love!
I really excited when I found her. I startled not only her prettiness, but also her skillfulness. Her lovely cardigan was knitted by herself. A slim appearance with gently smile, and also good knitter, she is really Mrs. Otterton.
"Mrs. Otterton" from "Zootopia".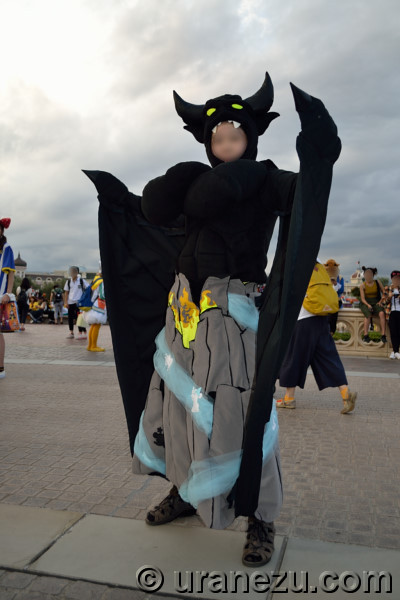 TDL Halloween Night on Bald Mountain!
Wow, it's really impressive costume. I'm looked forward to see her beautiful new work. And her costume always made us enjoy finding hidden Disney characters!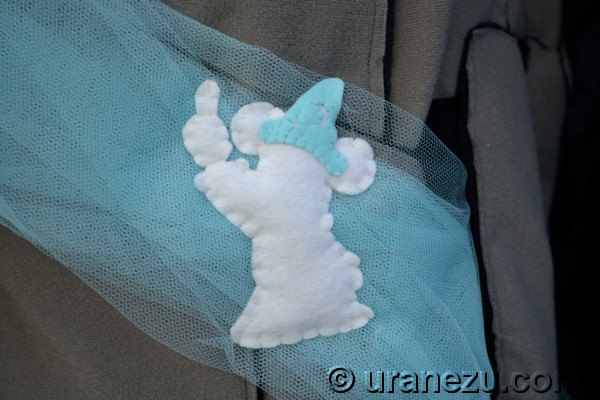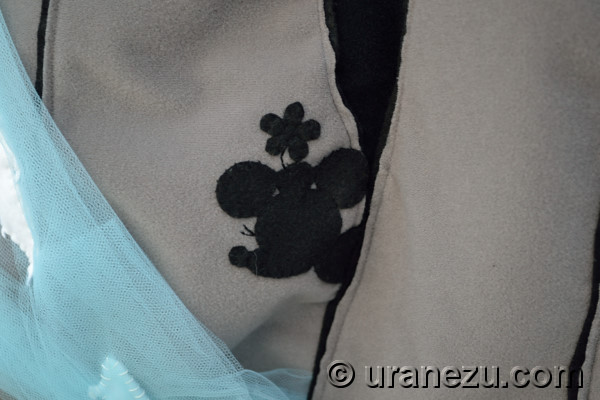 Yes, Fantasia! That's why he put on the sorcerer hat. Pop round Minnie is cute.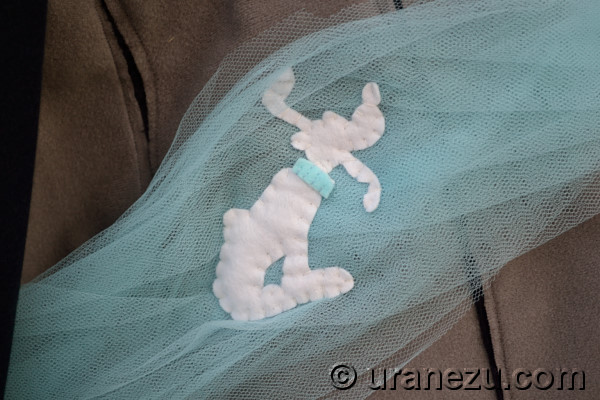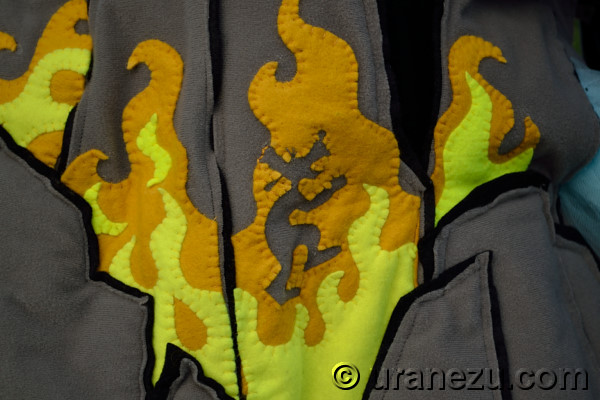 A merry Pluto is on a spirits stream. And there is Goofy in the beautiful flare.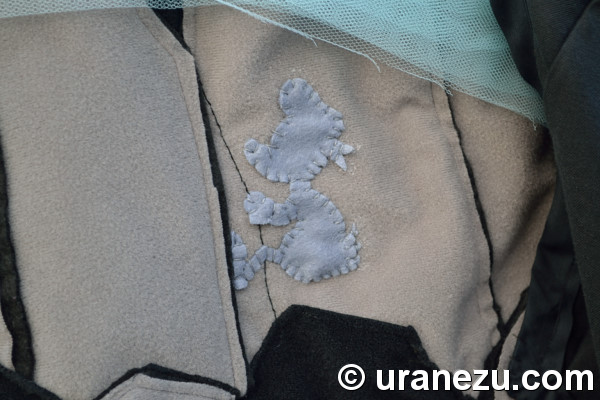 My favorite is Donald on her back. It's really hilarious that Donald climb with a rope furtively.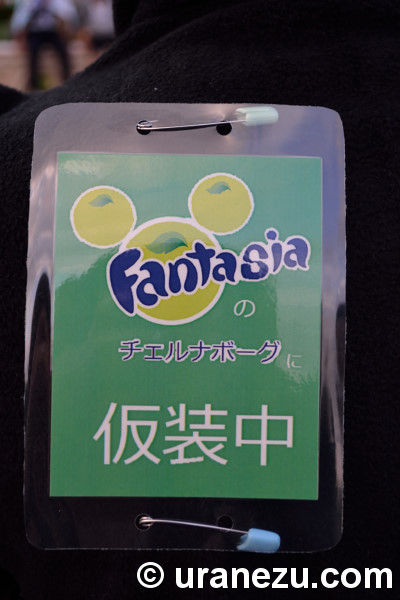 The above card on her back is one of my favorite. It's inspire of Fanta the beverage.
(Did you know she is same as Captain Hook with Crocodile in 2015?)
"Chernabog" from "Fantasia, Night on Bald Mountain".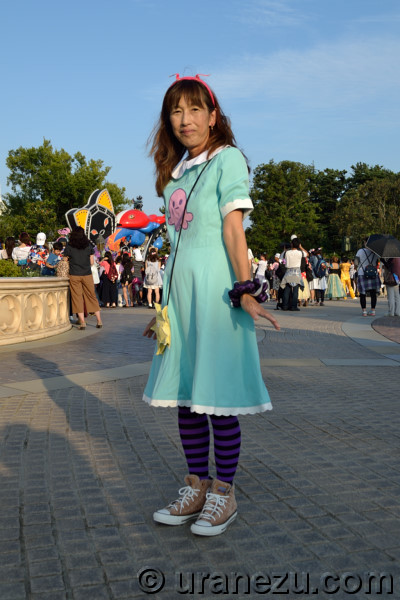 I'm from another dimension to TDL Halloween!
It's my honor to introduce an intergalactic lovely princess of Disney XD. Did you notice that she wore a Duffy Converse shoes? She's really StarButterfly who loves Kawaii-things.
"Star Butterfly" from "Star vs. the Forces of Evil".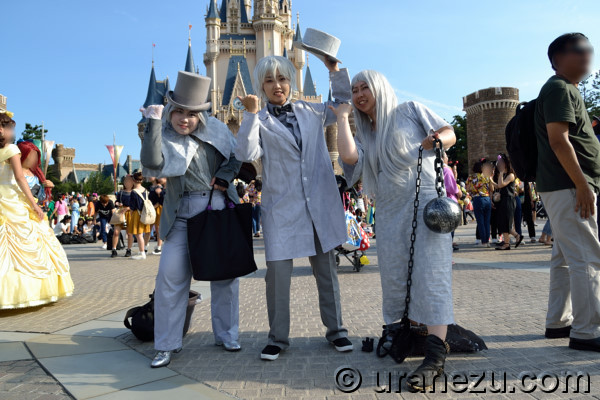 Glim Glinting Ghosts!
Perfect characters, amazing-tailored costumes, and lovely big smiles, this is TDL Halloween what I long for. I'm really happy to meet cutie ghosts from the classic attraction.
"Phineas, Ezra, and Gus the hitchhiking Ghosts" from "The Haunted Mansion".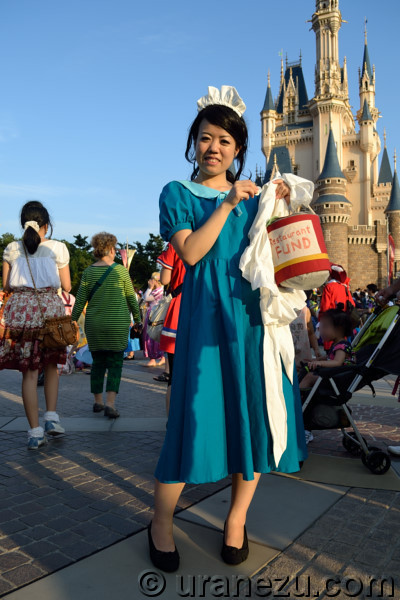 Catch it Down in TDL Halloween!
Wow, I never expected to see this green Tiana! This appearance can see only 50 seconds in the film, so it's really rare! I'm always exciting which character will this lovely girl pick up next. And I surprised details of restaurant fund can bag! She's highly talented young woman, she's really Tiana.
(Did you know she is same as Giselle in 2016?)
"Tiana" from "The Princess and the Frog".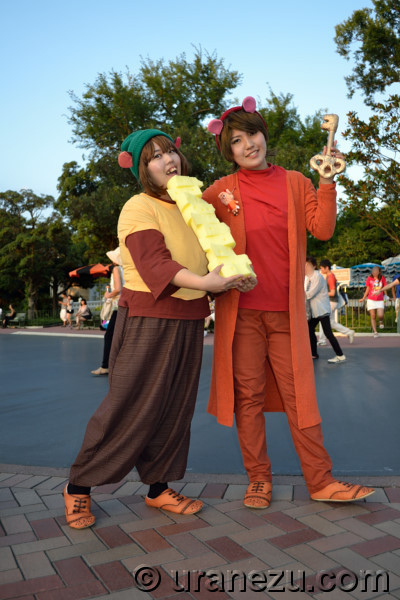 Essential Characters with Essential items!
I met many Cinderella's small friends, but these two cutie mice made some distinction in their props between others. And the stacked cheese and plump key had a great effect. Their well-thought out Halloween style bring us to Cinderella's world.
"Gus and Jaq" from "Cinderella".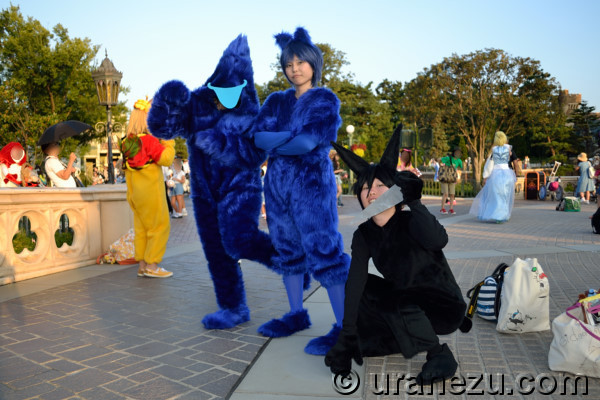 TDL Halloween Tango!
It's perfect group to share with you as a finale of Amazing Halloween Costume part 2. These sprightly girls turned into a cheerful tail, genteel hero, and mysterious cat. It's wonderful to see the story consists from three cute girls. Don't miss their beautiful Lorenzo blue fur and dark shadowy black Molly's peltry
"Lorenzo's tail, Lorenzo and Molly" from "Lorenzo".