Amazing Halloween Costume
> 2016 Part 04
---
Amazing Halloween Costume 2016 at TDS

Part 1 Part 2
---
Please do not use uranezu pictures on other websites without permission.
Please do not use uranezu.com cosplay pictures on other websites.
All of the cosplayers of this site gave me a permission to use only on my website "uranezu.com". Thank you for your understanding.
If you find any copies of the uranezu cosplay pictures in any other places being used on a web site, printed or sold without my permission, please inform me as soon as possible, for there is a possibility of an infringement of copyright. It is also helpful if the URL (if there is one) or the place they are being printed or sold is indicated, so that it is possible to warn or to take legal actions against the person involved.
For many cosplayers gave their pictures to uranezu.com., please understanding and support this.
Amazing Halloween Costume 2016 Part 4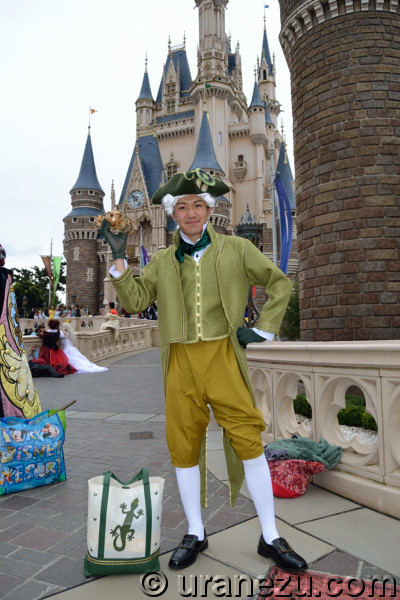 Enjoy the Part 4 while it lasts!
I was so impressed that his beautiful handmade gown, it's just making a magic by himself for this one day.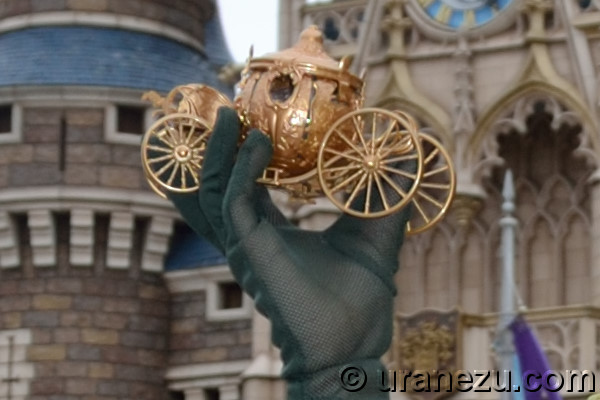 The green gloves well expressed the lizard's skin color which is highly acclaimed. His artifice and spirit take us to a wonderful Halloween.
(Did you know he is same as "Cave of Wonders" in 2016?)
"Lizard Footman" from "Cinderella (live action film)".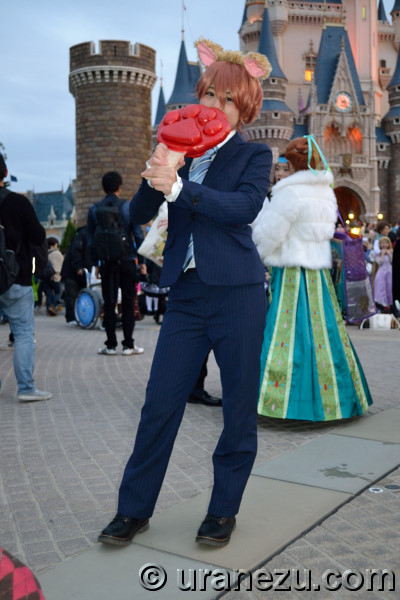 Get Your Pampsicle!
It was happy encounter to pretty businessmammal with a mouth-watering pawpsicle. She told me that she used 6 packs of paper clay for the ice. It's really hard to make the ice pops not only the movie, even our real world. Good Job!
"A Banker of Lemming Brothers Bank" from "Zootopia".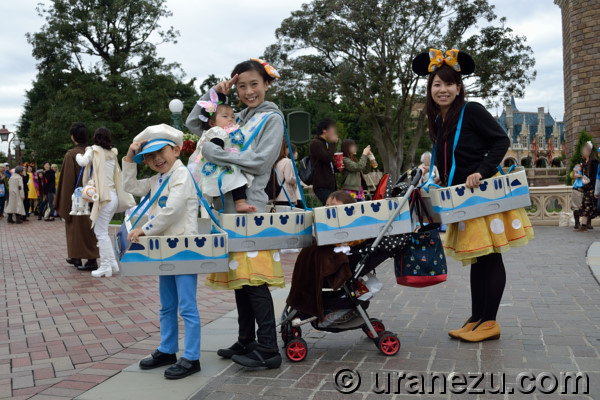 Come and Take a Ride!
The conductor in the lead vehicle is so cool, the second and forth is in cute day parade Minnie with adorable Easter dancer, and third train also have cute guest. These lovely mono bring Halloween happiness to TDL.
"Disney Resort Line".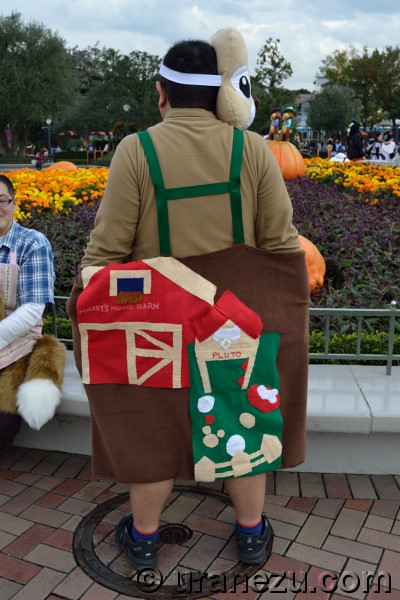 Trick or Carrot or Mickey!
This small animal always hides and seeks in a carrot patch at Mickey's House, so it's really rare to see him under the sun. His apron has other amazing vegetables which are exactly same as Mickey's field. You will see his back where the croft is.
(Did you know he is same as "Little Mikey" in 2015?)
"A mischievous mammal of carrot gag patch" from "Mickey's House and Meet Mickey".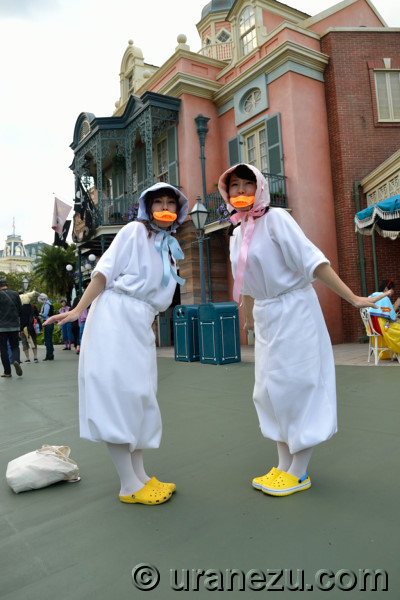 What a Beautiful Adventureland!
Wow, what a lucky day that I met two lovely geese! These cute and young lady really fit for a merrily twins. The sight which they enjoyed strolling side by side was really like a movie. So pretty.
"Abigail and Amelia" from "Aristocats".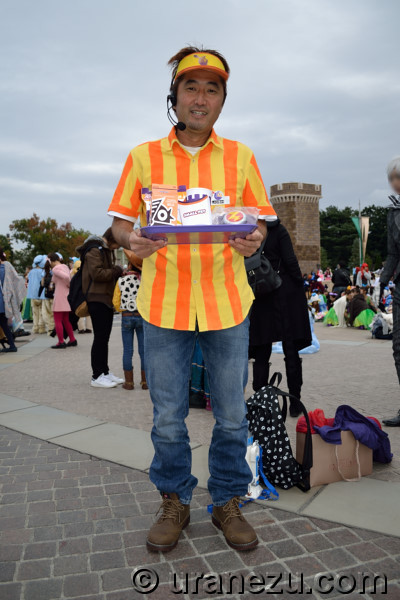 Those are for Halloween costume only!
I'm really happy to meet him again. Did you know that he never use a wig, always he changes his hair color for his Halloween character.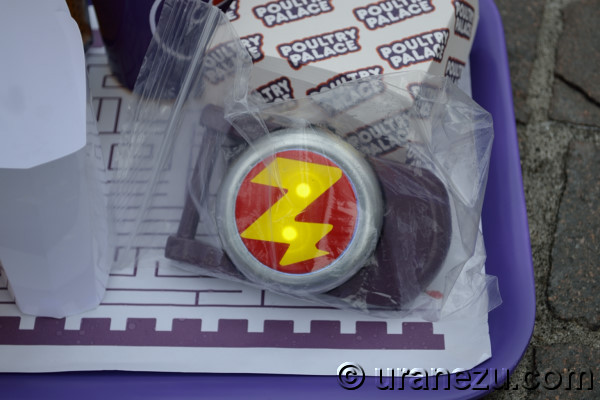 Can you believe it? Above the all items including a Zurg belt buckle were made by him. Surprisingly, it's lighting! I think it might be telling a good joke stealthily at night.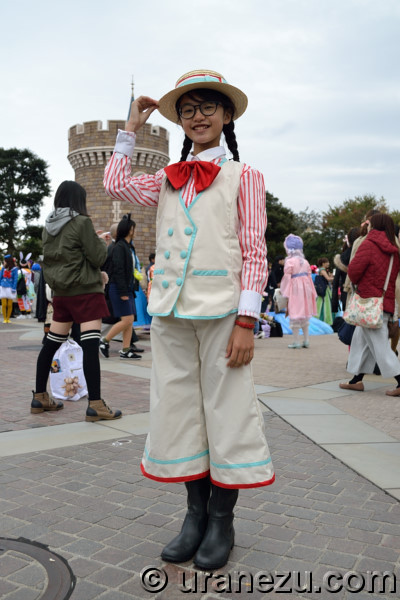 I also glad to see this cute and great supporter daughter of him again. I have never seen such an adorable Toy Story Mania cast.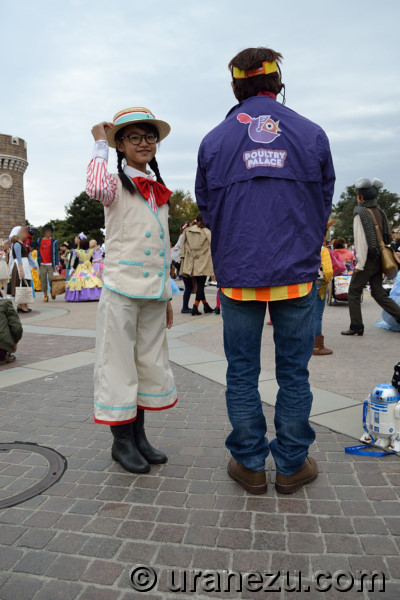 I know the little lady is so lovely, but don't forget to check Josh's back! He always make an original and without compromising the theme jacket for cold weather. It's awesome.
(Did you know they are same as "Ron and Jessie" in 2015?)
"Josh the Poultry Palace cashier" at "Small Fry".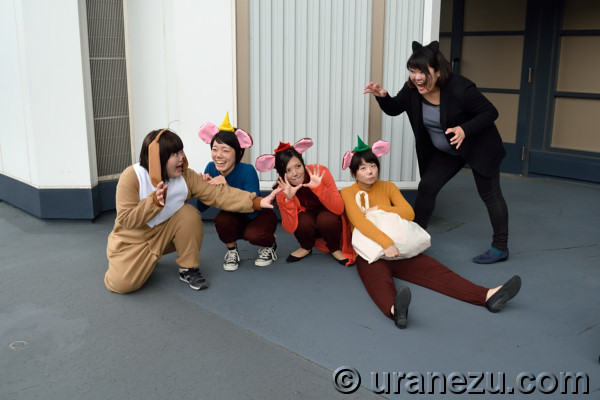 Halloween Breakfast Fuss!
What a great and cute party! Their happily and cheerfully attitude for TDL Halloween made us lift. I'm so pleased to meet these lovely characters from the classic film. Simple but so perfect and full of love, it's really beautiful.
"Bruno, one of the Twins mice, Jaq, Gus, and Lucifer" from "Cinderella".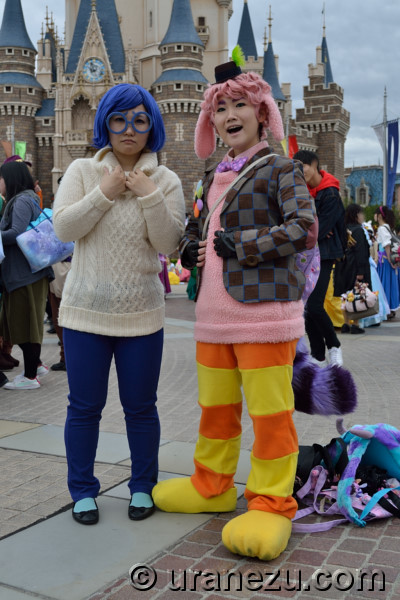 Halloween Healing!
You'll understand how they love the movie from their character combination. I'm so impressed of their eye-grabbing careful tailored dresses. From their great expressions, they know their characters very well. It's so wonderful.
(Did you know they are same as "The Good Dinosaur unit" in 2016?)
"Sadness and Bing Bong" from "Inside Out".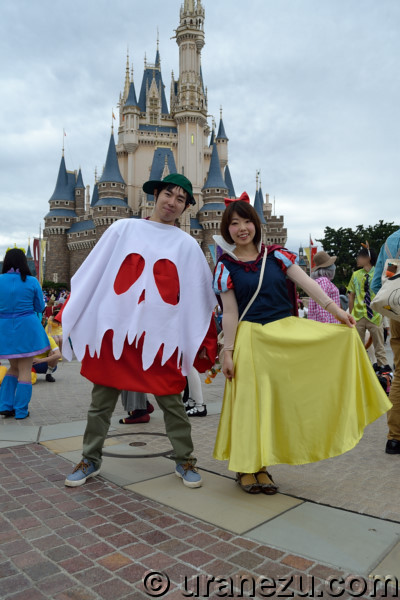 Inseparable!
Some princess escorted by a prince, and another princess along with dwarves. But it's my first time to see a princess who walks with an APPLE. And it's not just apple, it's a POISONED apple. And with A FRESH GREEN LEAF! This idea came from this Snow White. This princess is not only pretty but also has playful imagination.
"Poisoned Apple & Snow White" from "Snow White".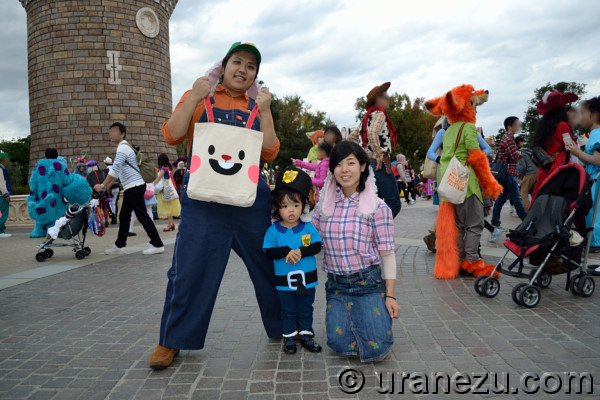 They Are Gonna Make the World a Better Halloween Place!
Oh, my! I think there is an only Judy from "Carrot Days Talent Show" in TDL Halloween in this year. Her cuteness beyond cuteness steals the spotlight from her parent bunnies completely.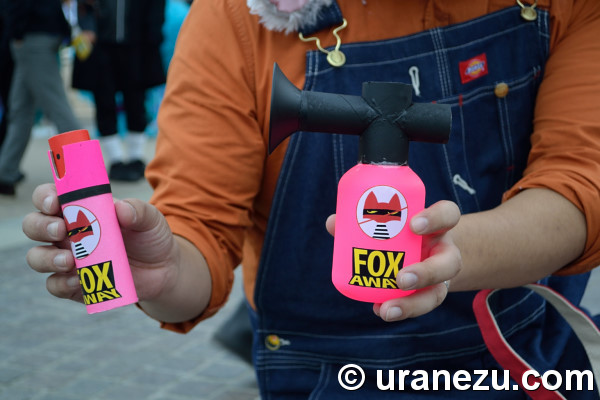 He prepared wonderful props for his cute little bunny and pretty wife bunny.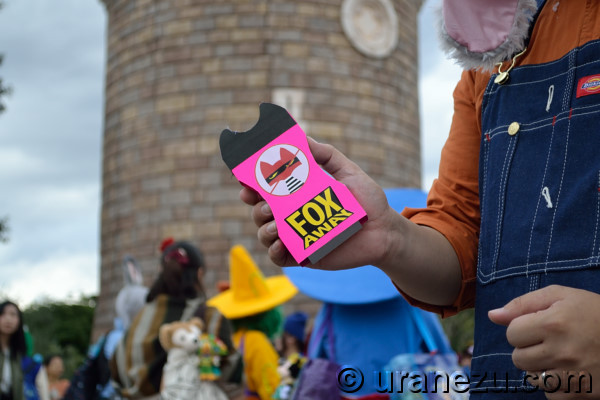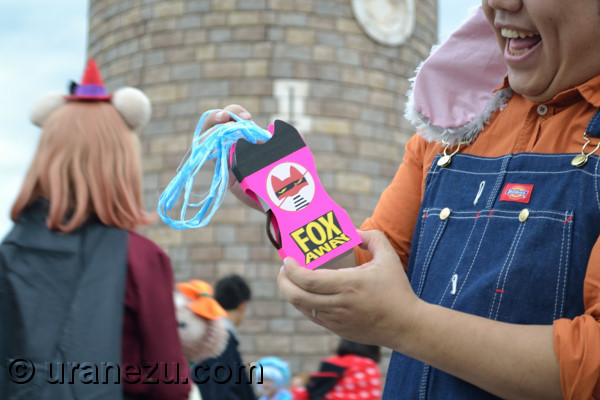 Be careful, high-voltage current is discharging!

Wow, I have to take back what I have said, Stu the father bunny is still scene-stealer. Look at his expression and pose, it is brilliant performance!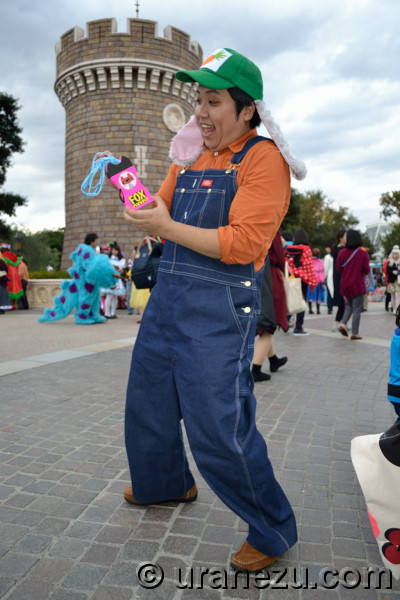 (Did you know they are same as "Peter Pan unit" in 2016?)
"Stu, young Judy, and Bonnie" from "Zootopia".