Amazing Halloween Costume
> 2015 Part 03
---
---
Please do not use uranezu pictures on other websites without permission.
Please do not use uranezu.com cosplay pictures on other websites.
All of the cosplayers of this site gave me a permission to use only on my website "uranezu.com".Thank you for your understanding.
If you find any copies of the uranezu cosplay pictures in any other places being used on a web site, printed or sold without my permission, please inform me as soon as possible, for there is a possibility of an infringement of copyright. It is also helpful if the URL(if there is one) or the place they are being printed or sold is indicated, so that it is possible to warn or to take legal actions against the person involved.
For many cosplayers gave their pictures to uranezu.com., please understanding and support this.
Amazing Halloween Costume 2015 Part 3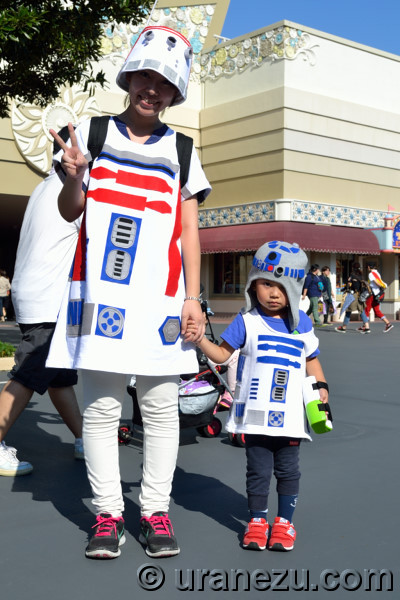 Come on, Red and Blue!
Every human dressed as an Astromech droid is cute and I love them, especially the little one is so adorable. She made it from a soft fabric incredibly which gave a feeling of soft toy of droid. They're so nice and cute.
"R5-D4 and R2-D2" from "Star Wars".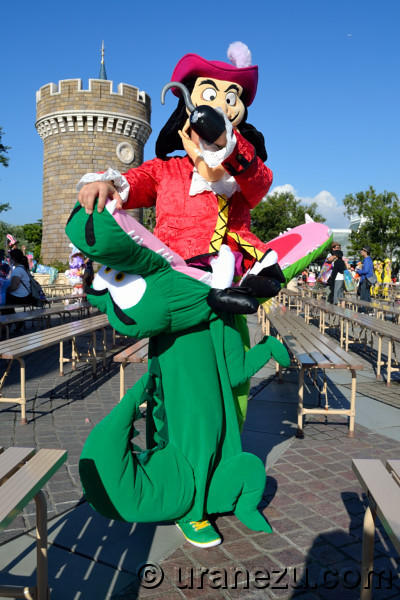 Pan's Festival!
I really happy to share this craftsgirl with you again. She always prepared hidden Disney friends as a great amusement for us. I always impressed by her thoughtfulness and skillfulness.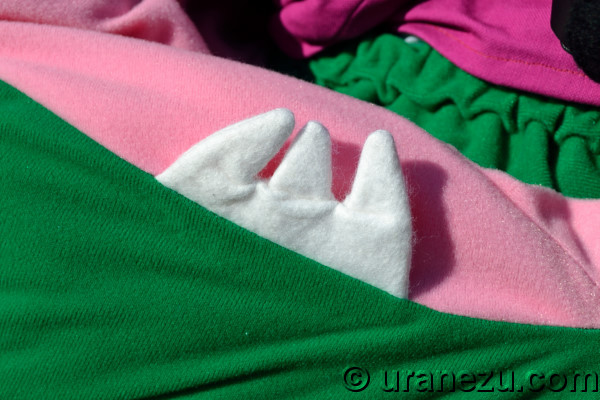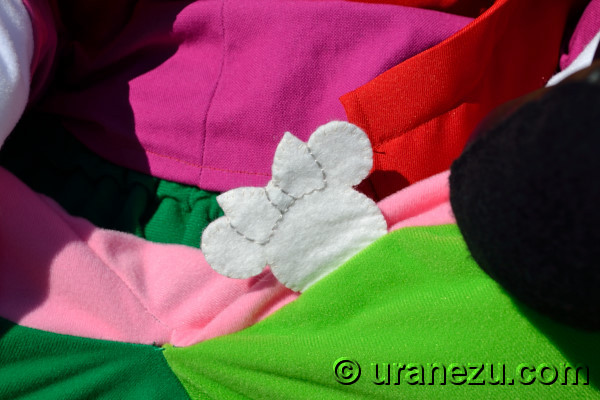 One of the teeth of Crocodile is Hidden Minnie.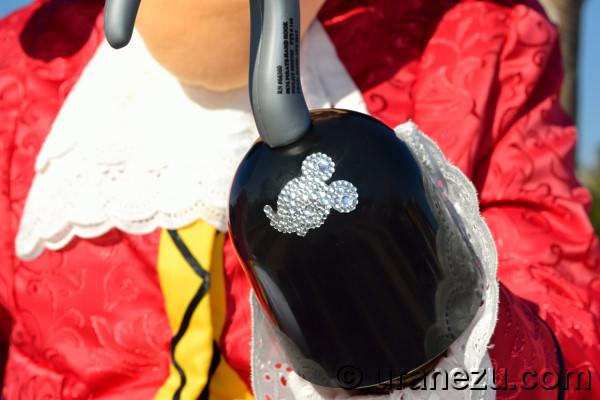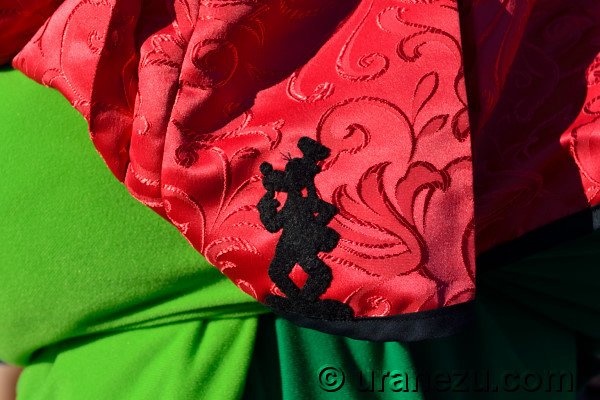 Hidden Mickey in his hook as a diamond, and Hidden Goofy from his body.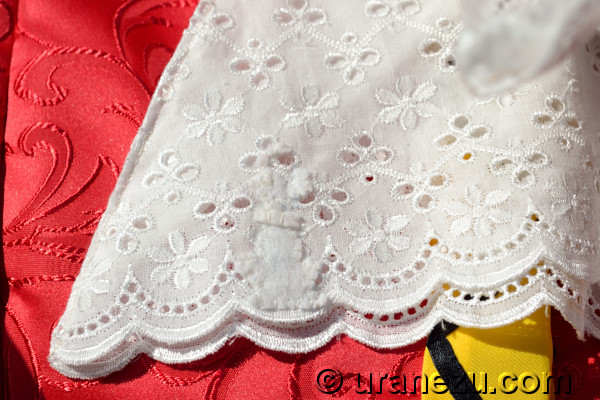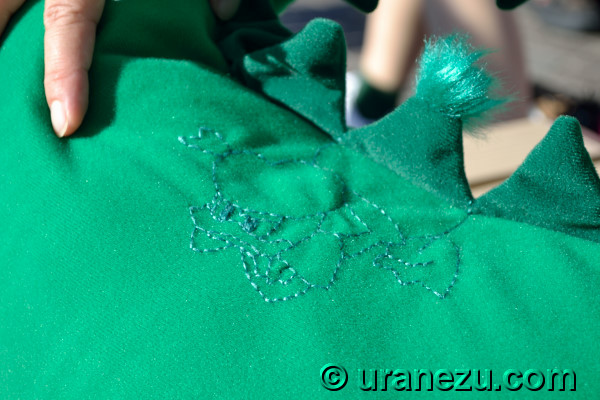 Hidden Pluto from his lace cuff, and Hidden Donald use one of scute is so great.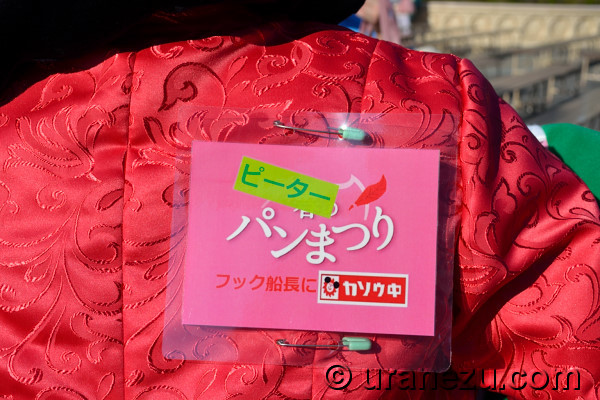 She also pinned a joke plate. Yamazaki the bread company and host of Eastside Cafe campaigning Pan Matsuri (means Bread festival in Japanese.) annually. Pan means bread in Japanese.
"Captain Hook with Tick-Tock the Crocodile" from "Peter Pan"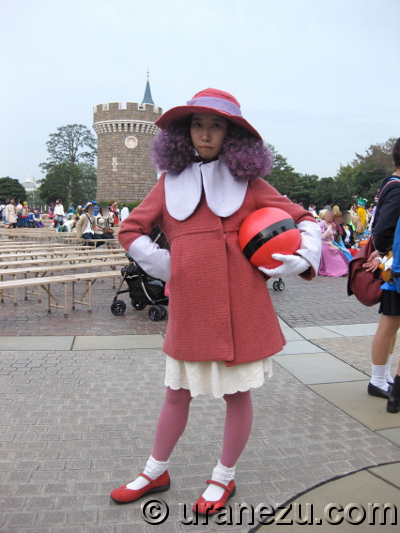 Rhapsody in TDL Halloween!
I'm so happy to see a striking character from Fantasia 2. Most impressive thing is the dress color. She really expressed the animation tone. And I love her awesome woolly hair which is exactly same as the movie. She worked brilliantly everything, which came out from the animation.
(Did you know she is same as "Anna" in 2015?)
"Rachel" from "Rhapsody in Blue, Fantasia 2000".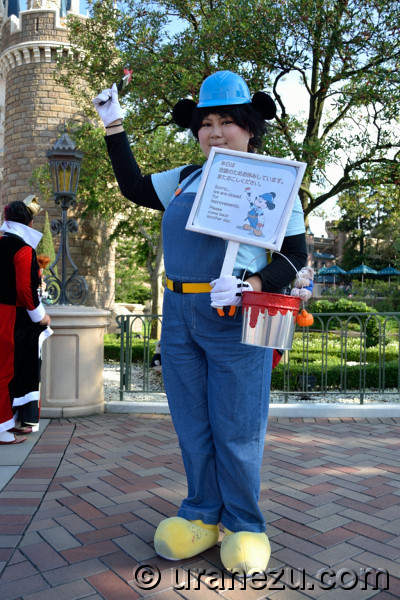 For Improvements!
I always surprised by Disney Halloween lover's inspiration. I thought I saw all costumes of Mickey in the park and film, but I was wrong. She, cute this Mickey came from wall of a rehab. Her great idea and costume fit in every corner of the park. The dress color, props, posing, everything is perfect!
"Mickey Mouse" from "construction sign at TDL".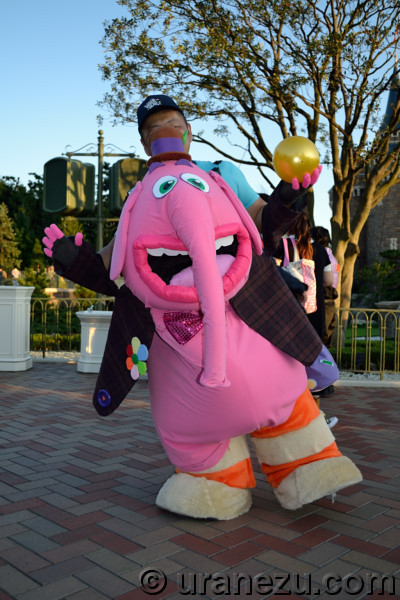 His costume make us yell "Hooray"!
His great costume made us surprise in every year. I think many people might be enjoy guessing his new costume. And he never betray us.
I really happy that he recall a precious character, Yes, Bing Bong! Look at the expression, color, posing, everything are perfect.
(Did you know he is same as "Baymax" in 2014?)
"Bing Bong" from "Inside Out".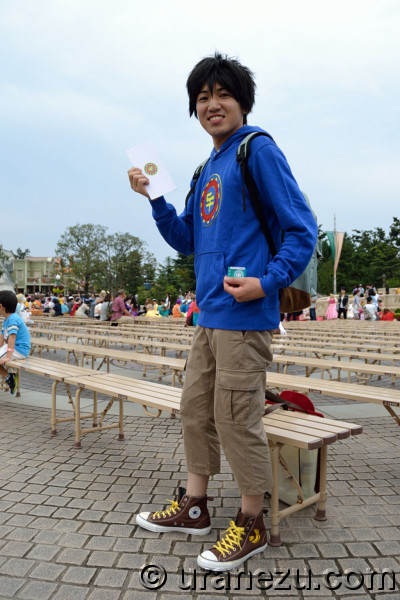 We'll try to picture TDL Halloween without you but we can't!
His costume looks simple but it made with great care so much. He also prepared well-made props, which is a letter from San Fransokyo Institute of Technology. I love his nice idea that he brings his pal as a bag.
(Did you know he is same as "Lumiere" in 2014?)
"Hiro Hamada" from "Big Hero 6".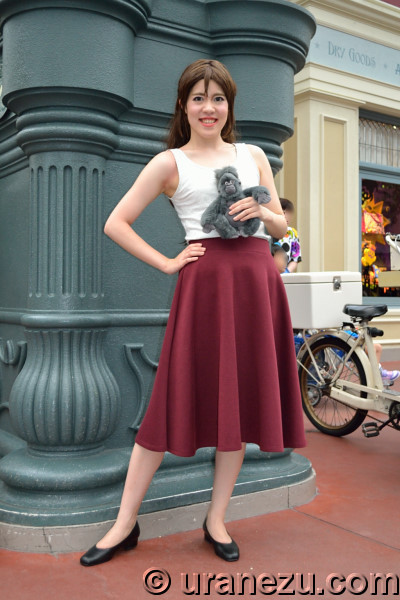 Come with her now to see Halloween world!
Simple but powerful and elegant Jane I encountered luckily. I felt new to me among many Jane who is wearing a yellow hoop dress at TDL Halloween. Her hair looks just down style freely, but it's made with well-thought and care, She's so lovely.
"Jane Porter" from "Tarzan".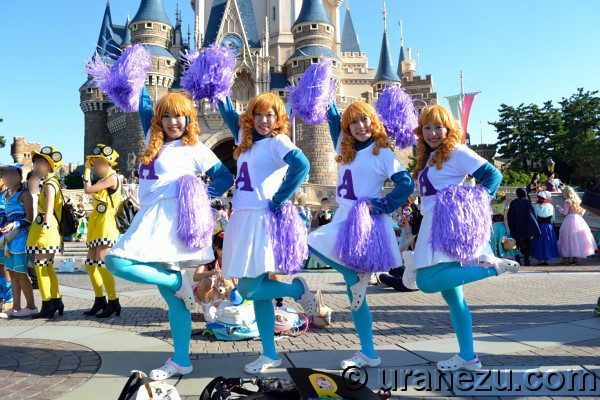 Great!
I always wished to meet a somebody dressed as Genie cheerleader a scene from last battle. My wish come true in 2015 TDL Halloween!
I can't believe them at first sight, secondly I almost yell with joy. Exactly same as their pretty costumes of the film, perfect props include both side flags, and cute big smiles, that's TDL Halloween. They're TDL Halloween. So amazing!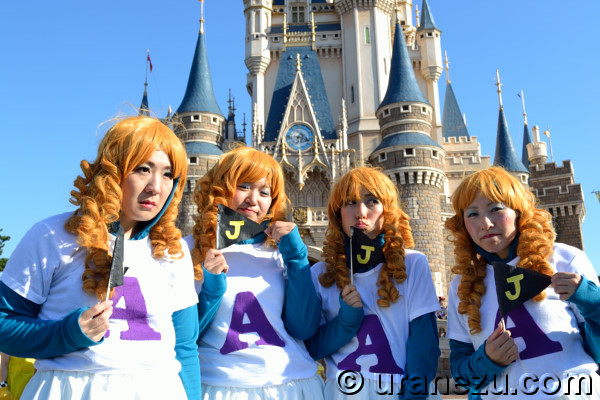 They also played Jafar side! What a nice but lovely expression!
"Genie cheerleader" from "Aladdin".