Amazing Halloween Costume
> 2015 Part 02
---
---
Please do not use uranezu pictures on other websites without permission.
Please do not use uranezu.com cosplay pictures on other websites.
All of the cosplayers of this site gave me a permission to use only on my website "uranezu.com".Thank you for your understanding.
If you find any copies of the uranezu cosplay pictures in any other places being used on a web site, printed or sold without my permission, please inform me as soon as possible, for there is a possibility of an infringement of copyright. It is also helpful if the URL(if there is one) or the place they are being printed or sold is indicated, so that it is possible to warn or to take legal actions against the person involved.
For many cosplayers gave their pictures to uranezu.com., please understanding and support this.
Amazing Halloween Costume 2015 Part 2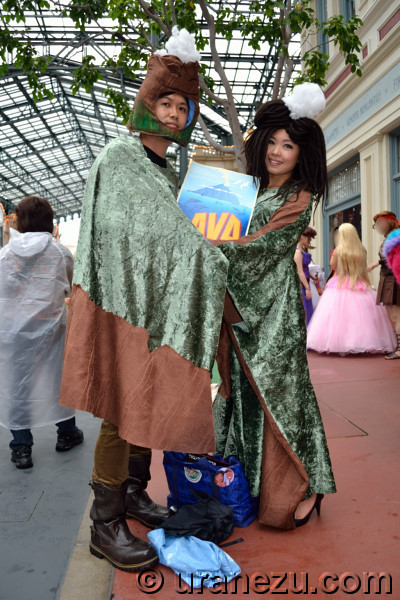 We Lava you!
It's an honor to meet a splendid characters from new pixar's short film in TDL Halloween Day 1. They were magnificent appearance with a high-class dress. It's really lava from the animation.
"Uku & Lele" from "Lava".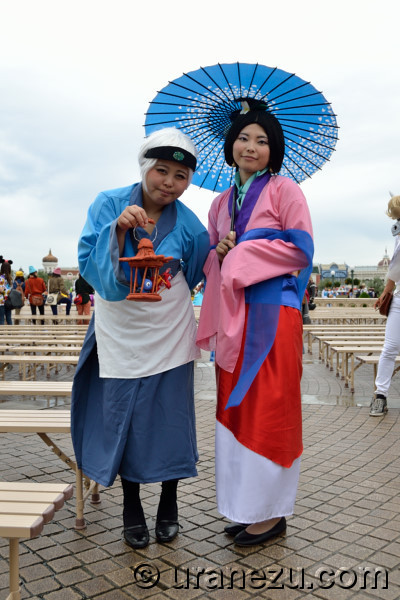 Bring them joy to us all!
I had a many characters from Mulan, and I happily met an another key person with pretty Mulan. Yes, she's cute Grandmother Fa. I give enthusiastic applause to them who knew how important the character combination is.
"Grandmother Fa and Fa Mulan" from "Mulan".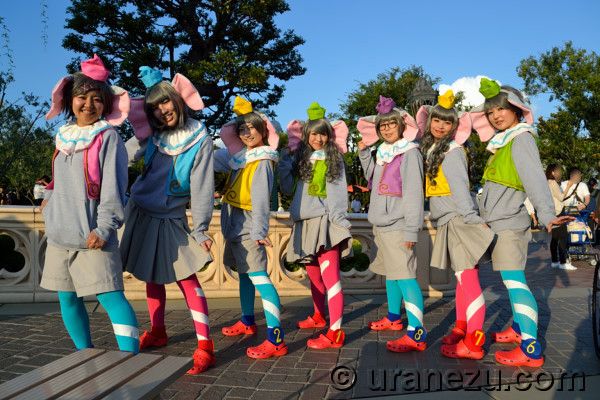 When I see many elephants fly!
They surrounded by their happily and brightly atmosphere. Their simple sweat shirts were changed wonderfully to very effective Dumbo costumes. They're not only cute but also smart.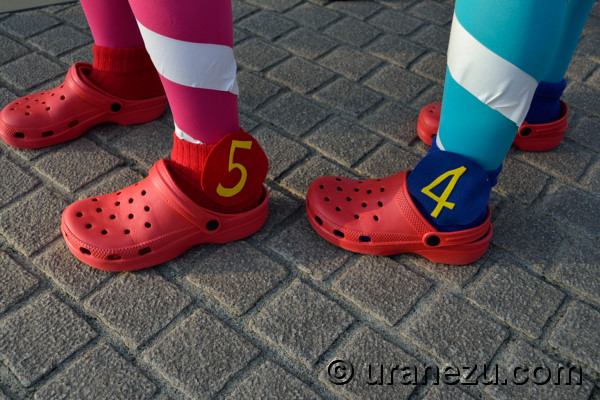 You'll see their loyalty for attraction. I love it!
"Dumbo" from "Dumbo"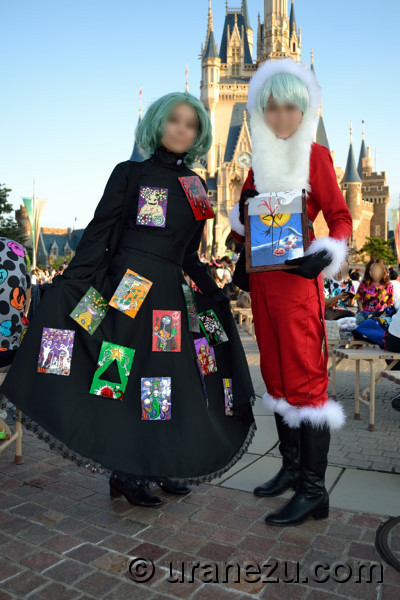 On the 4th day of TDL Halloween, Sandy Claws love gave to me!
Every TDL Halloween, I enjoyed many Madame Leota. This pretty Leota dressed as well-made Christmas tarot cards and it made a different from the others. And more great thing is, cool and neat Sandy Jack was stay with her. It's so perfect Holiday Haunted unit.
"Madame Leota and Sandy Claws" from "Haunted Mansion Holiday Nightmare, AKA. Haunted Mansion Holiday".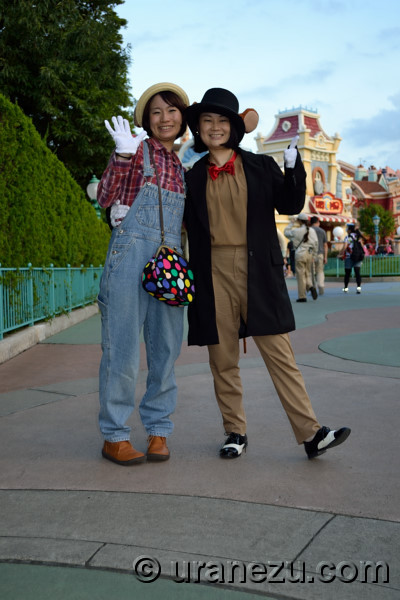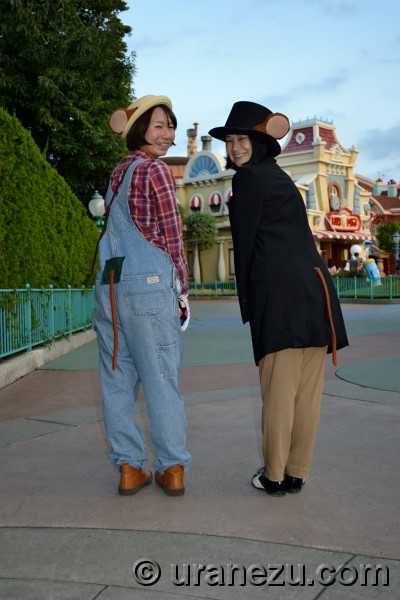 TDL Halloween Reunion!
I was so lucky to find a strolling rarely duo at Toontown. Look at this cute two mice with a pretty costume. They picked really nice and fit for them character. I wish I want to see them dressed as another amazing character in next year Halloween!
"Abner Countrymouse and Monty Citymouse" from "The Country Cousin".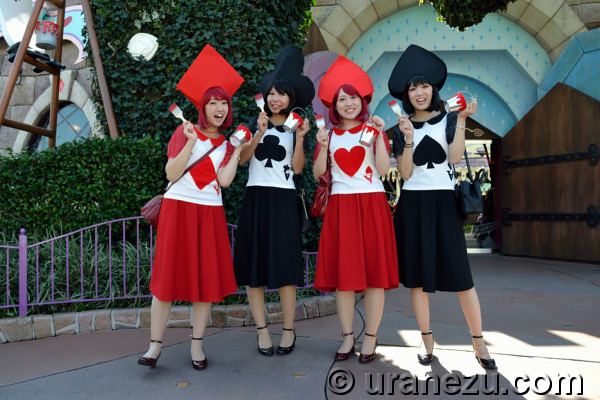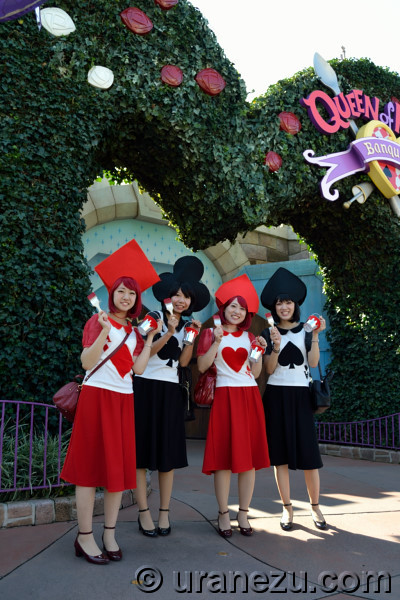 They're painting the roses red!
It's great photo opportunity these cute and animatedly Ms. Cards at Queen of Heart's Banquet Hall the restaurant. They brought brush and cute paint bucket as a perfect props, which was so nice. My favorite thing is their pretty ankle strap enamel shoes. They prepared burgundy and black for the each costume. They're so stylish.
"Card" from "Alice in Wonderland".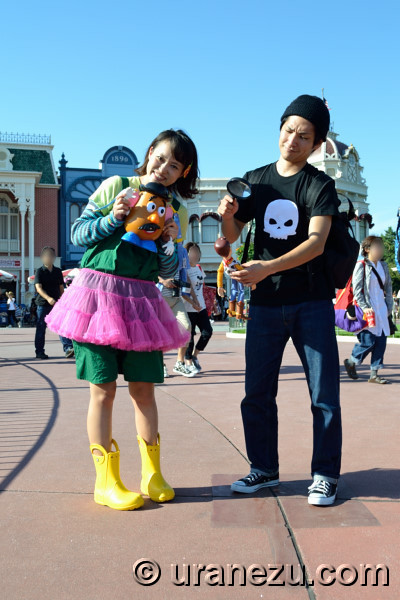 Toy Story's old and new!
I always looking forward to see a parallel universe character. This lovely couple animatedly acted as a representative character from good and bad of Toy Story series. I also love they cared their props so much. Bonnie and Sid in one picture is a Halloween miracle.
It's a Halloween miracle.
"Bonnie and Sid" from "Toy Story and Toy Story 3".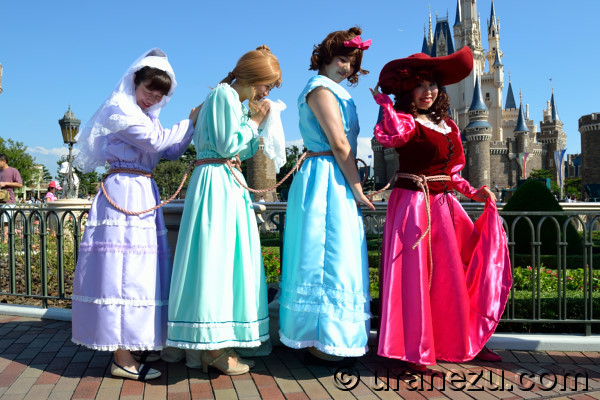 We want them! (I mean their photos!)
I really love the character from classic attraction. I was very surprised that they found very similar fabric and material for their dresses. I really appreciate that they gave us a chance to see the Feather hat, pink bow, veil and each beautiful dress up close. They made their costumes so perfect from head to toe literally. You'll know it in your next voyage to Pirates of the Caribbean the attraction.
(Did you know they are same as "Tangled unit" in 2013?)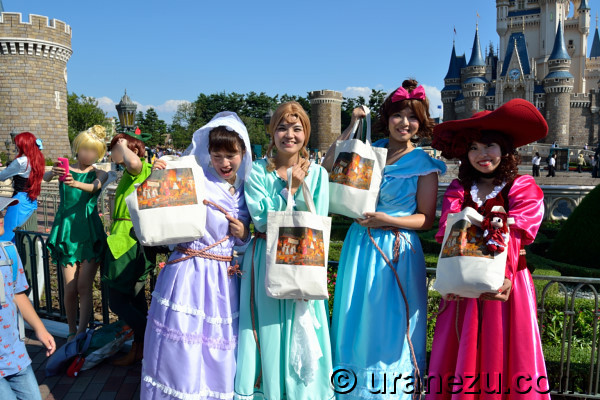 They're really cute and cheerful, they made us and park happy.
"wenches" from "Pirates of the Caribbean".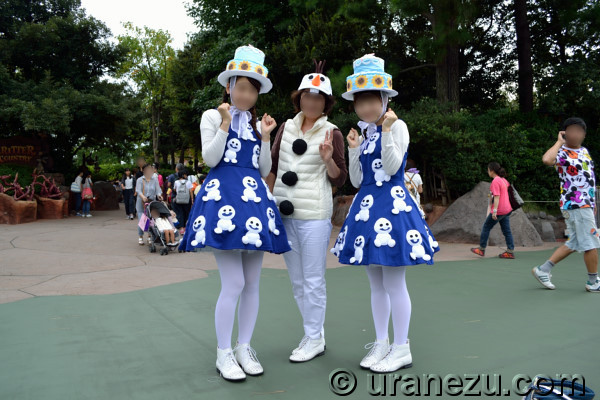 Couturier Fever!
They're so balanced and pretty trio. Most lovable part is two girl's Dry Banana Hippy Hat, I mean mouth-watering birthday cake head dress. It's so gorgeous and looks delicious. I love their stylish dresses very much.
"Tiny Snowgirl and Olaf" from "Frozen Fever".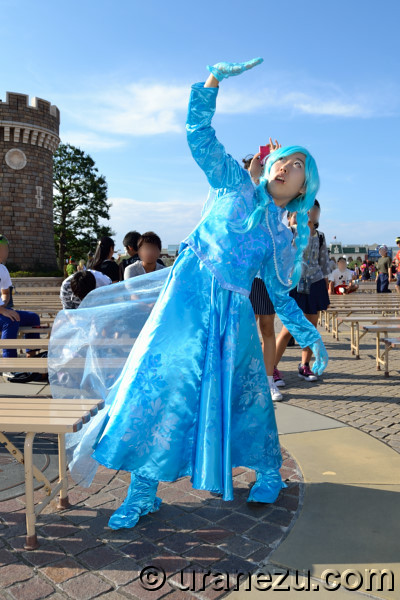 True Love (for Halloween)!
First time I saw her, I didn't recognize her character, because she's lovely with the beautiful blue dress. But second thought, I could see the dress was made by that fierce struggle in the snowstorm. Look at her great posing! I bet you can hear and see Anna's last icy breath! Surprisingly the creator of this Anna is her. What an amazing idea! I'm really really impressed their love for TDL Halloween.
(Did you know she is same as "Vanellope" in 2014?)
"Solid Ice Anna" from "Frozen".