Amazing Halloween Costume
> 2013 Part 06
---
---
Please do not use uranezu pictures on other websites without permission.
Please do not use uranezu.com cosplay pictures on other websites. All of the cosplayers of this site gave me a permission to use only on my website "uranezu.com". Thank you for your understanding.
If you find any copies of the uranezu cosplay pictures in any other places being used on a web site, printed or sold without my permission, please inform me as soon as possible, for there is a possibility of an infringement of copyright. It is also helpful if the URL(if there is one) or the place they are being printed or sold is indicated, so that it is possible to warn or to take legal actions against the person involved.
For many cosplayers gave their pictures to uranezu.com., please understanding and support this.
2013 Amazing Halloween Costume Part 6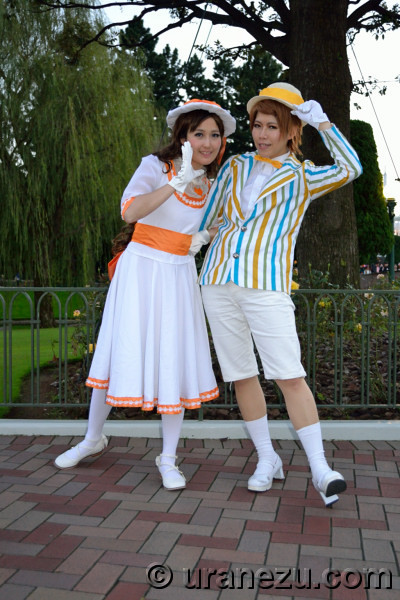 It's A Jolly Halloween With Jana & Michael!
Look at their pretty Jana and Michael with beautiful dresses from the scene of "Supercalifragilisticexpialidocious". It's my first time to see Jane & Michael at TDL. Their posing was also cute and perfect.
"Jane & Michael" from "Mary Poppins".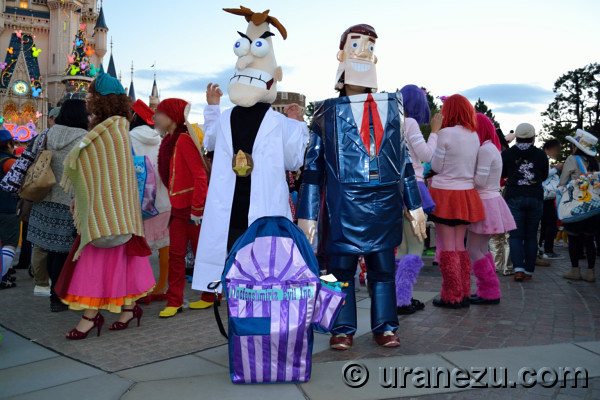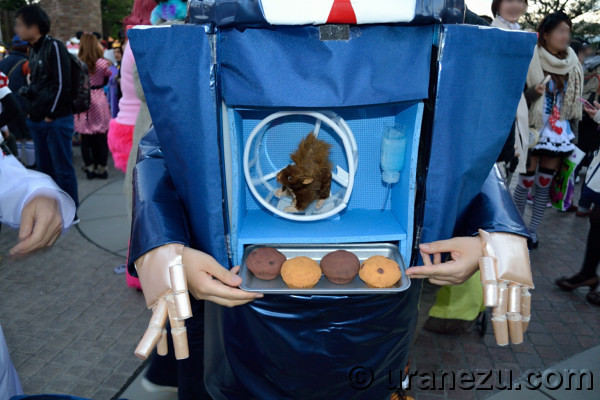 Hi I'm Norm! Norm It's Me!
This Norm's encounter was surprised to me, because she was acquaintance. I and she became friend at D23 Expo Japan on last weekend before this photo opportunity. I never expected that Norm was she, and she never expected that was asked a picture by me. Their costume had a tremendous impact. And Norm's equipment was so elaborated. She also loves Muppets, so she is longing for a day that OLC allow the Muppets character in TDL Halloween.
"Dr. Doofenshmirtz & Norm" from "Phineas and Ferb".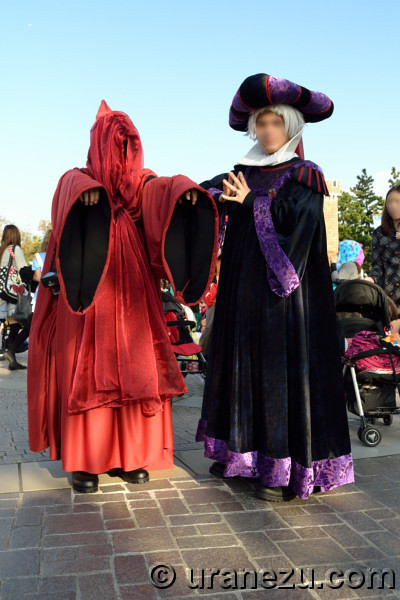 Good Team with Great Device!
I saw many cool Frollos at TDL Halloween, but this shapely Frollo strolled with shadowy attendant. They created an aura and charm of dark dignity atmosphere. I love this good unit of villains.
"Monks in red robes & Judge Frollo" from "The Hunchback of Notre Dame".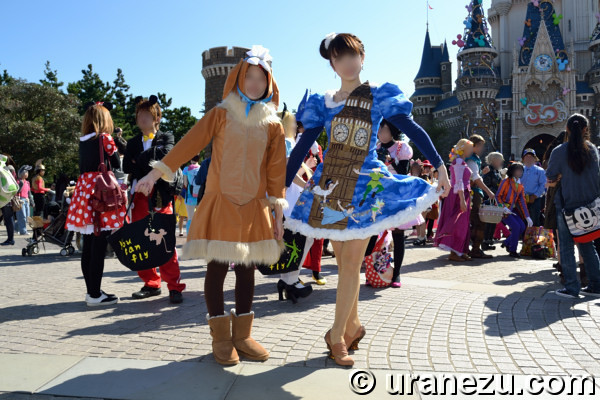 One Beautiful Night in London!
I love adorable Nana and Big Ben dress girl. Nana's hoodie's head dress were so Nana-ish, and Big Ben's night sky color were so beautiful. It's so poetic Halloween costumes.
"Nana & Big Ben" from "Peter Pan".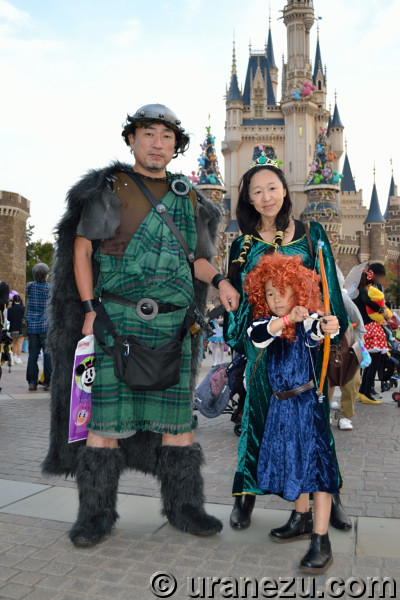 Family Gathering!
This Brave unit was very heartwarming group. Cool father king, loving smile mother queen, and pretty princess. I recognized that Brave was a perfect character for family Halloween. They were so gorgeous.
"King Fergus, Queen Elinor and Merida" from "Brave".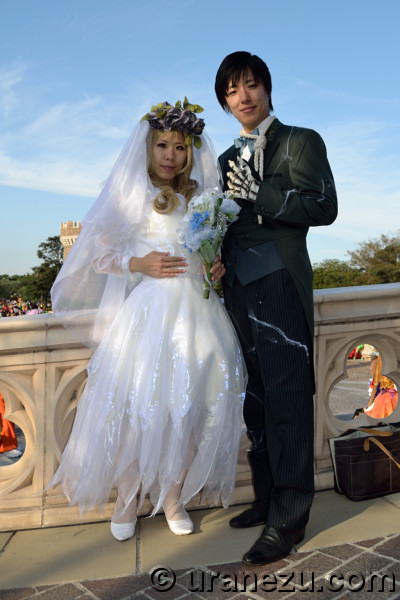 Gloomy Ever After!
Every TDL Halloween, I was looking forward to see a character from Haunted Mansion. In this year I luckily found a couple from the attic. I love their very original Halloween taste costumes.The Bride had a vivid red heart, but I'm sorry to miss that picture.
"Bride & Groom" from "Haunted Mansion" the attraction.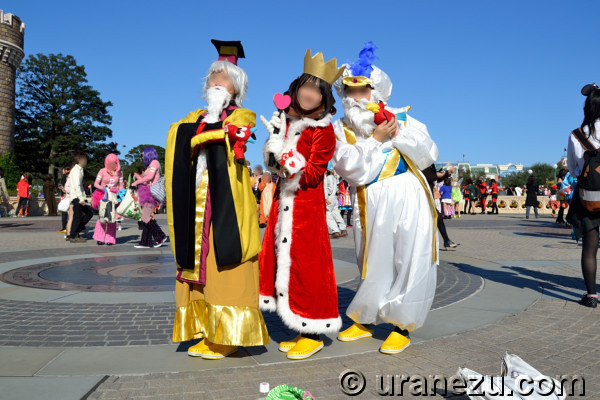 Royals!
It's very honor for me to take a picture for royal personage. Each of them costume was so elaborated and beautiful. They really looked the person of high rank.
"The Emperor, King of Hearts, and The Sultan" from "Mulan, Alice In Wonderland, and Aladdin".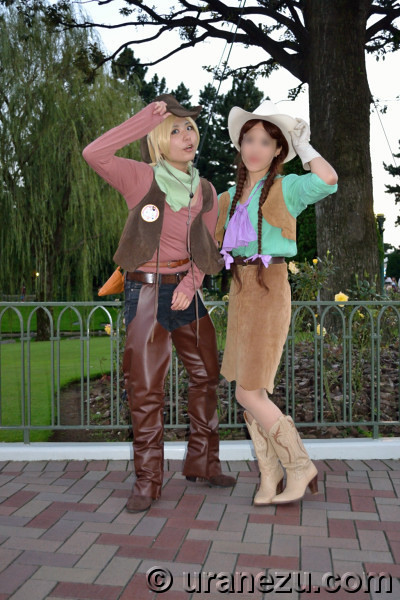 Heehaw!
I couldn't believe that I met most minor characters in TDL. It was very exciting moment to me. I proudly introduce, cool Pecos Bill and beautiful Slue-Foot Sue. The posing, sensitive costumes, their pretty expressions, I like everything of them.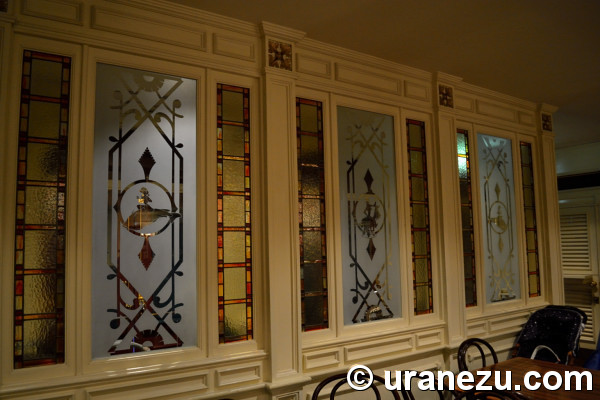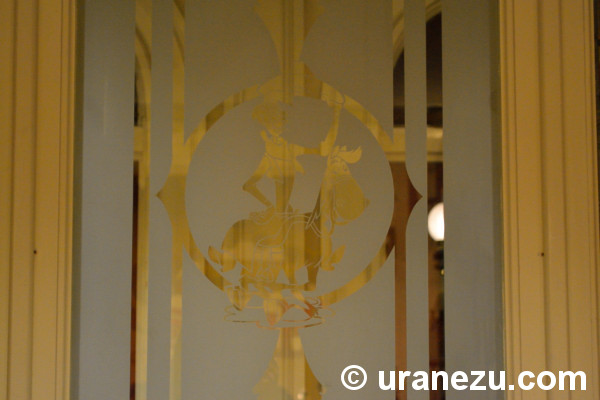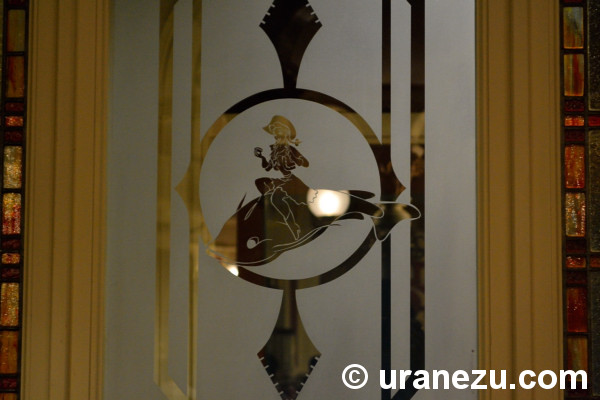 "Pecos Bill & Slue-Foot Sue" from "Melody Time".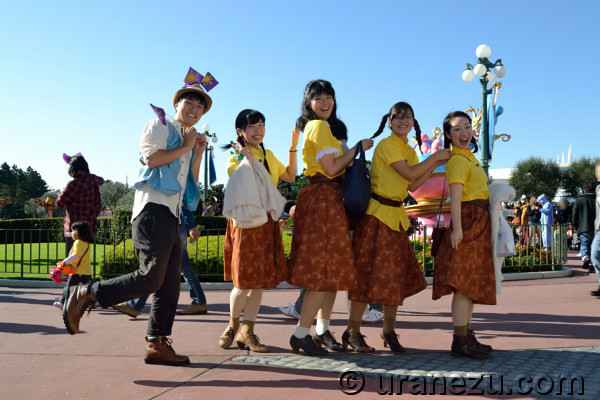 Inhavitant of Carona!
I met them in the very early morning. I threw my breakfast and dash to ask them for photo. It was great characters with some friends at TDL Halloween. I like their big smiles and beautiful costumes, of course hair was perfect!
"The Little Flag Boy & Four Sisters" from "Tangled".
Please move the cursor onto the pic!