Amazing Halloween Costume
> 2014 Part 03
---
---
Please do not use uranezu pictures on other websites without permission.
Please do not use uranezu.com cosplay pictures on other websites. All of the cosplayers of this site gave me a permission to use only on my website "uranezu.com". Thank you for your understanding.
If you find any copies of the uranezu cosplay pictures in any other places being used on a web site, printed or sold without my permission, please inform me as soon as possible, for there is a possibility of an infringement of copyright. It is also helpful if the URL(if there is one) or the place they are being printed or sold is indicated, so that it is possible to warn or to take legal actions against the person involved.
For many cosplayers gave their pictures to uranezu.com., please understanding and support this.
Amazing Halloween Costume 2014 Part 3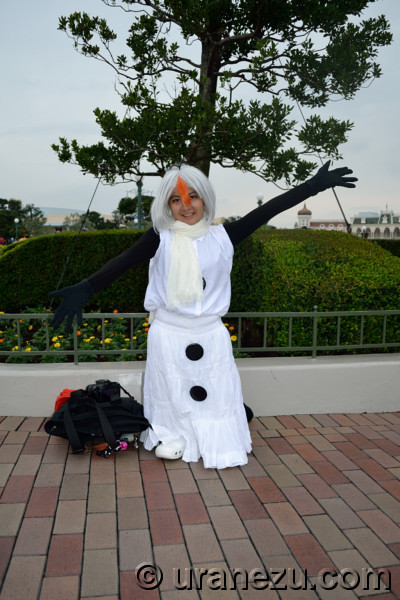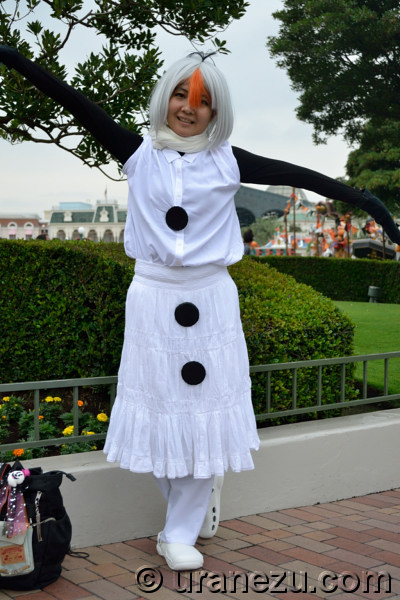 Just imagine how much cooler I'll be in Halloween!
She use ordinary outfit nicely. The white sleeveless shirt and the white skirt with some tricks turned into elegant Olaf. And they are very effective and attractive. This Olaf dressed stylishly.
"Olaf" from "Frozen".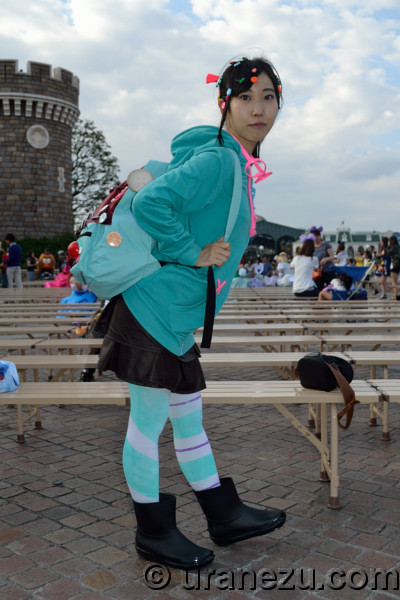 Just In Time!
Her Halloween costume always amuses me. And always she picked perfect character for her.
(Did you know she is same as "Bambino" in 2012?)
"Vanellope von Schweetz" from "Wreck It Ralph"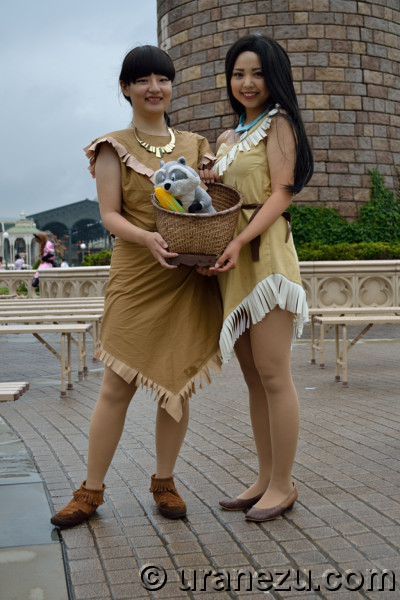 Wingapo!
I think this it the first time to see Nakoma and Pocahontas at TDL Halloween. Their costumes and props were very beautiful. I like this wonderful unit.
"Nakoma & Pocahontas" from "Pocahontas".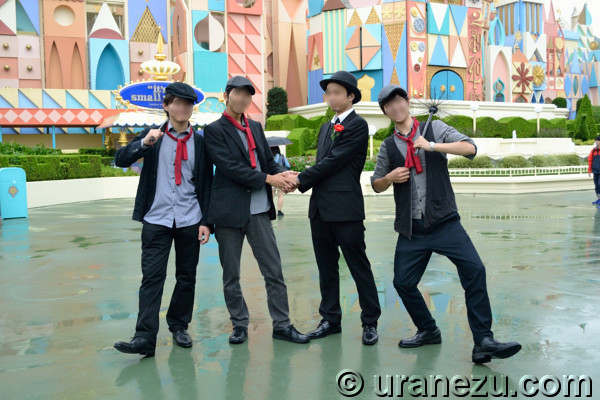 Step In Time with Mr. Banks!
They were so great they dressed as an authentic Mary Poppins' chimney sweeps. (There were many chimney sweepers from "Happiness Is Here" the daytime parade at TDL, but this parade costume is more modern design and colorful.) Even more amazingly, this unit had Mr. Banks! They were so nice.
"Bert & George Banks with chimney sweep" from "Mary Poppins"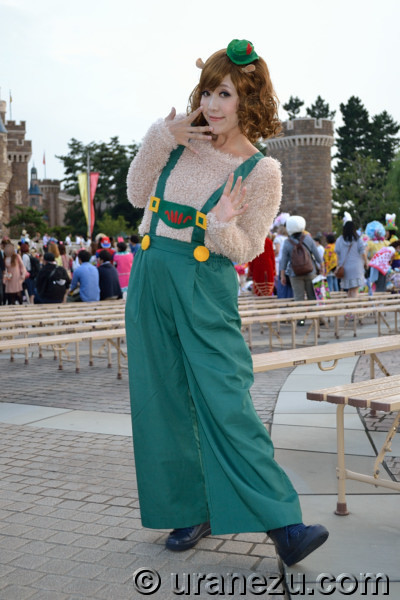 I'm Trying to Stay Character!
Here is a super cute thespian. I like her beautiful lederhosen-like outfits very much.She looked great in this costume. Her curly brown wig is really Priclepants look.
"Mr. Pricklepants" from "Toy Story 3".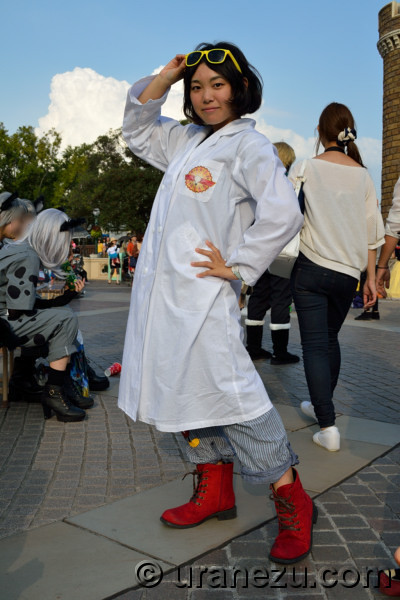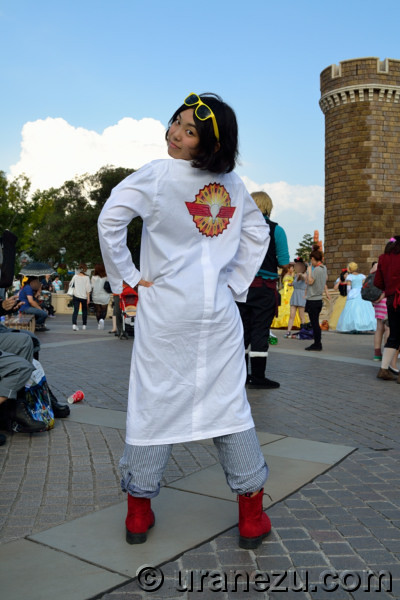 Oooo!
Every year, her individualistic costume in Halloween reminds me a good old days of Tomorrowland. You can feel how she loves them by her pretty costume and her cheerful posing.
(Did you know she is same as "9-eyes" in 2013?)
"Imagination Institutes worker" from "Honey, I Shrunk the Audience!".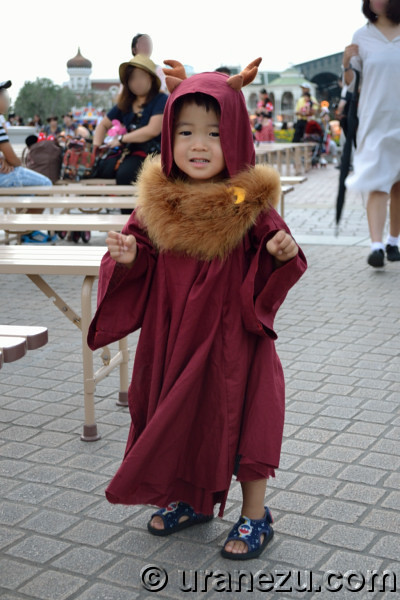 Arise My Messengers of Halloween!
Look at this tiny cute Horned King! The adorable power of the king too strong, it's nearly killed me. I really like his well-made costume.
"Horned King" from "The Black Cauldron".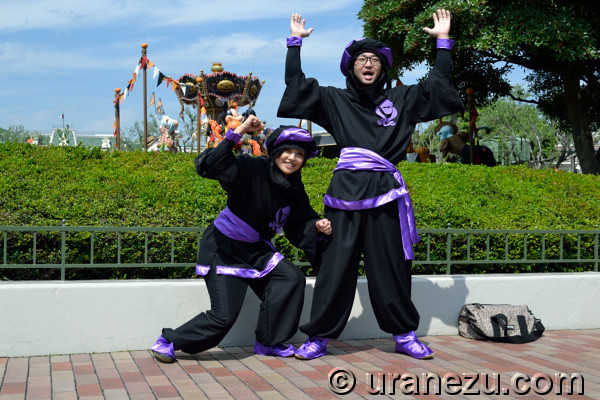 Compass of the Bandit Heart!
They enjoyed playing an indispensible character in "Sindbad's Storybook Voyage" the TDS atttraction. They were acting a climax scene from the attraction cheerfuly. Their great costumes and posing were so nice.
"Bandit" from "Sindbad's Storybook Voyage".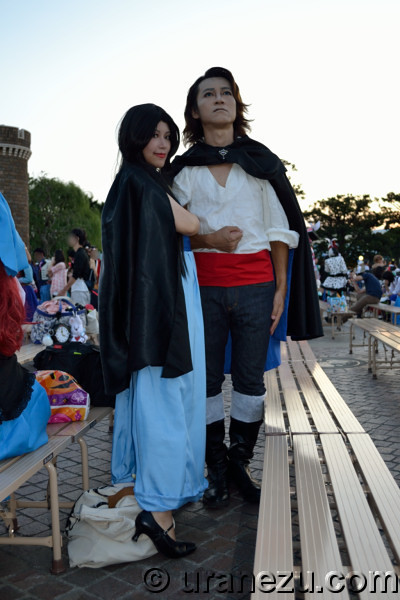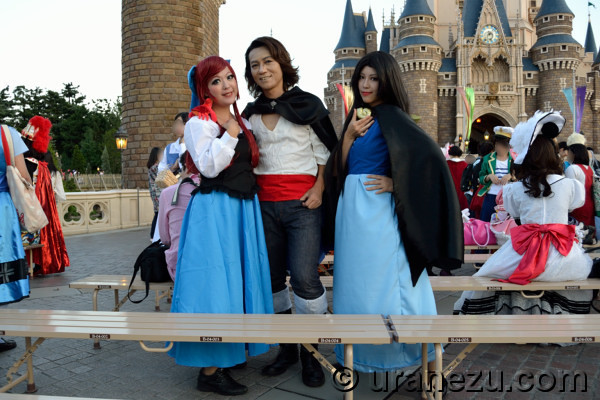 Halloween Sunset!
I really enjoy to see many Vanessa at TDL Halloween. Surprisingly, this beautiful Vanessa was escorted by Prince Eric, but he's not usual Eric. It's a hypnotized Eric. I like this interesting unit with cute Ariel.
"Vanessa, Eric, Ariel" from "The Little Mermaid".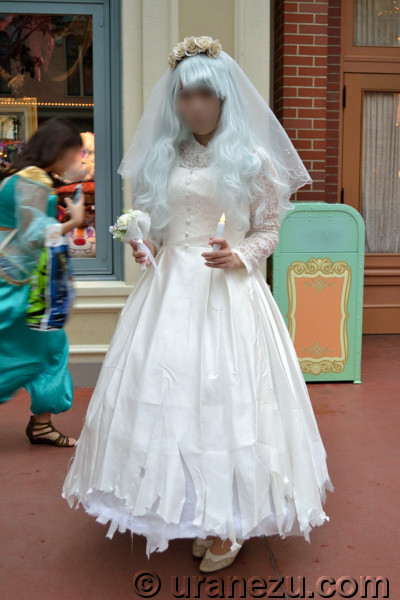 Halloween Wedding!
Her costume was incredible, she prepared red lighting gadget in her chest. One of my favorite of her dress is the tattered hemline.
"Bride" from "Haunted Mansion".