Amazing Halloween Costume
> 2014 Part 04
---
---
Please do not use uranezu pictures on other websites without permission.
Please do not use uranezu.com cosplay pictures on other websites. All of the cosplayers of this site gave me a permission to use only on my website "uranezu.com". Thank you for your understanding.
If you find any copies of the uranezu cosplay pictures in any other places being used on a web site, printed or sold without my permission, please inform me as soon as possible, for there is a possibility of an infringement of copyright. It is also helpful if the URL(if there is one) or the place they are being printed or sold is indicated, so that it is possible to warn or to take legal actions against the person involved.
For many cosplayers gave their pictures to uranezu.com., please understanding and support this.
Amazing Halloween Costume 2014 Part 4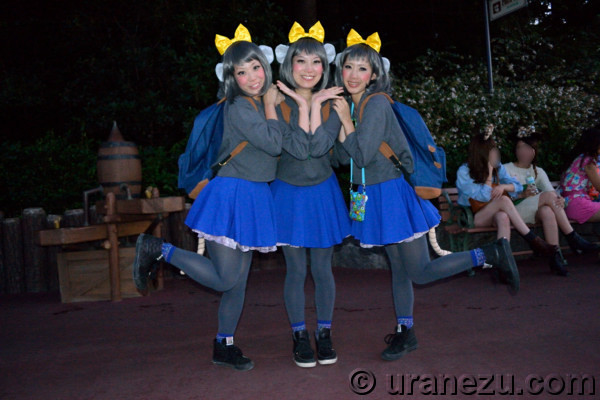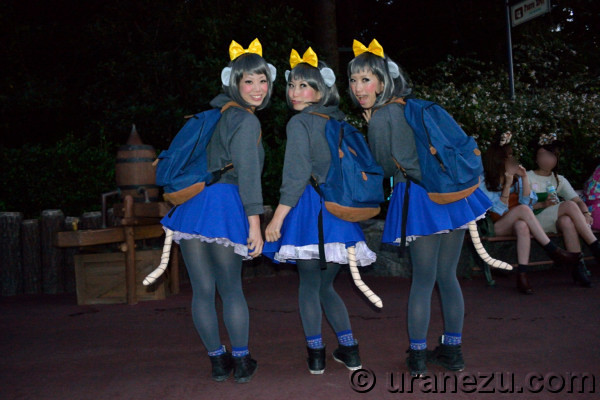 Turn it upside-down, And you'll find us, We know-ho-ho!
A bright blue skirt and a vivid yellow ribbon with a long tail and adorably apple-red cheek, this cute three girls pick up on the atmosphere of the character so well. I was happy to see they enjoyed TDL Halloween very much.
"Daughter Possums" from "Splash Mountain"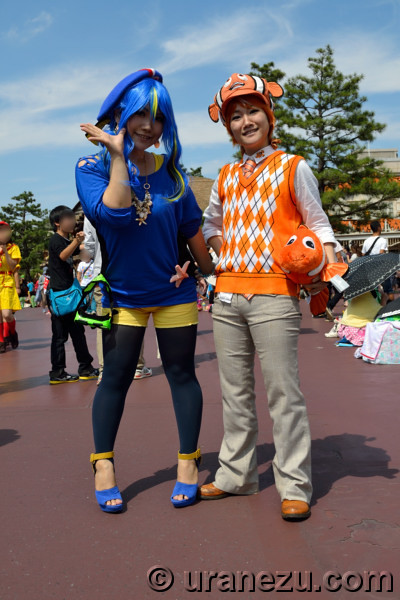 In A Big Halloween World!
I never seen such a stylish Dolley & Marin. Each part of their costumes are ordinary items, such like the vest or casket from Marin, however the total coordinate makes them wonderfully dweller in the ocean. They are so cool.
"Dory & Marlin" from "Finding Nemo".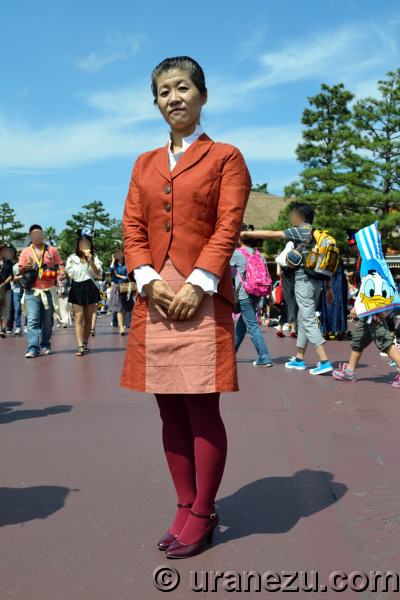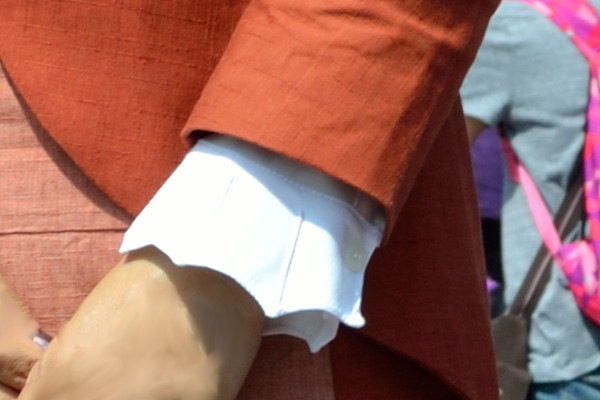 It's my job to make great Halloween greater!
Her beautiful red suit captured the character very well. The dark color texture and the design were so elegant. Most respectable and grace of her costume parts are the stand collar and the cuffs. The elaborately cutting and trimming are so beautiful and completely same as the character.
"Dr. Abigail Hardscrabble" from "Monsters University"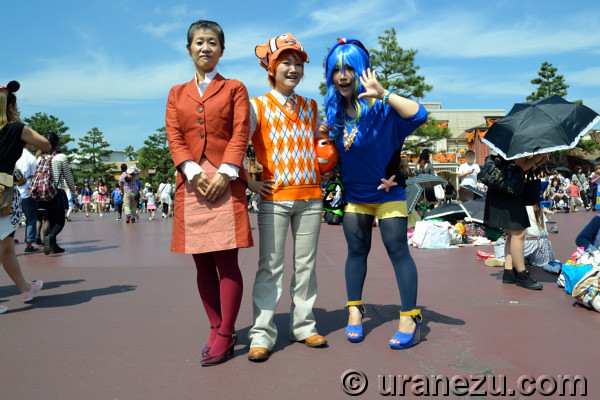 These amazing Nemo unit and beautiful principal is a family. Marin the daughter made all pretty dresses! I was truly impressed by her dressmaking talent. I realized how I love TDL Halloween when I met happy family dressed in Halloween costume.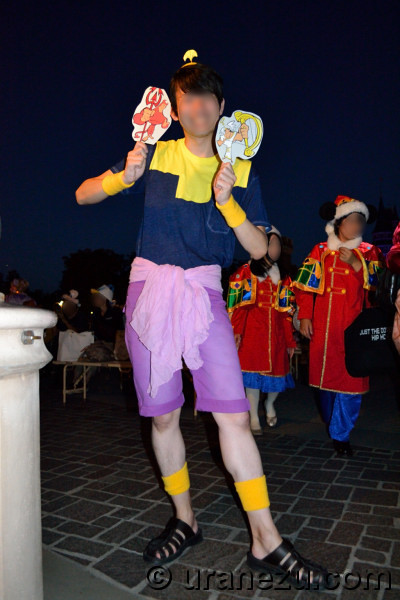 He played the movie scene with kronk's inner personified of good & evil the elaborated props. He really enjoyed play kronk which made everybody laugh.
I really sorry that I have to hide his big nice smile because he's a shy.
"Kronker Pepikrankenitz" from "The Emperor's New Groove"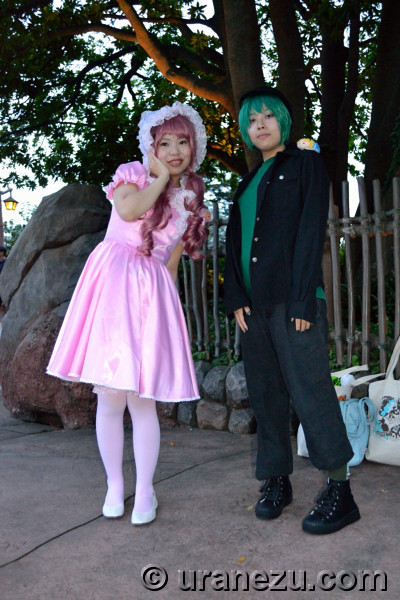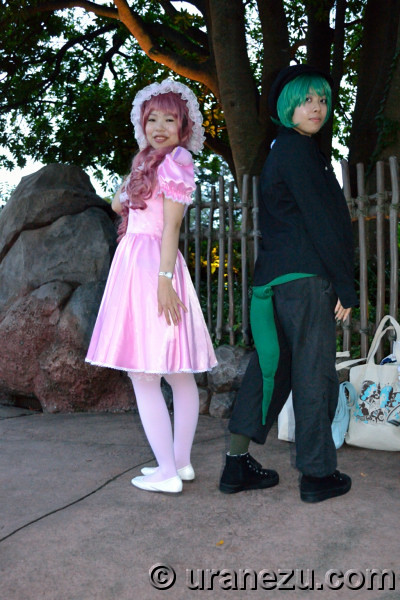 Halloween Wonderland!
It's a very first time to see Bill the Lizard at TDL Halloween. Their stylish taste dresses captured their characters very well. It look very nice the vivid pink satin for the Curious Oyster and dark green inner shirts for Bill, especially I like her green socks.
"The Curious Oyster & Bill the Lizard" from "Alice In Wonderland".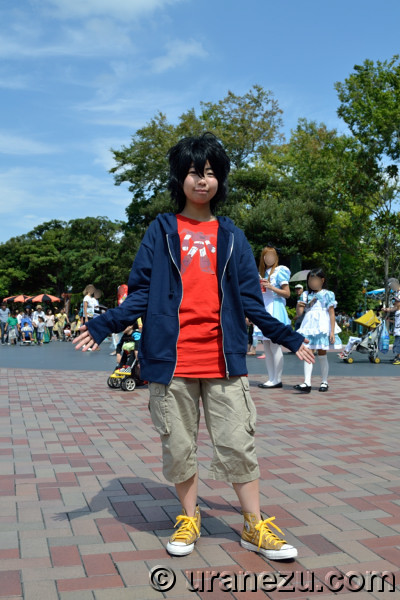 Your Costume Gave Me A Heart Attack!
Hiro is in ordinary outfits which for a daily life at San Fransokyo , so it's little bit difficult to find "Him" from a normal guest crowd. I'm very lucky to meet this cute lead character from new film.
"Hiro Hamada" from "Big Hero 6"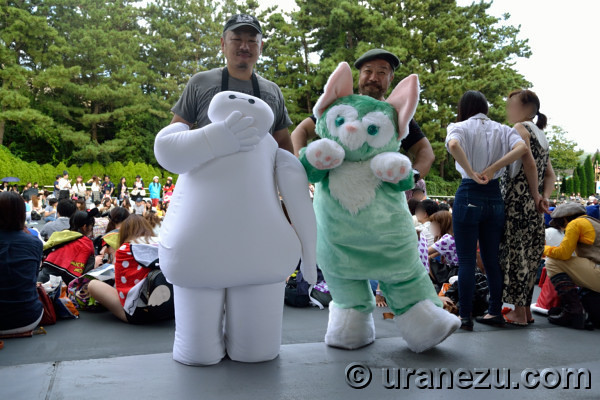 Newcomers!
In this year, 2014, they returned with two brand new characters. Their high-quality costumes always beyond my expectation. I always admire their level of perfection and replication. Every guest who saw them made a exclamation of joy.
(Did you know they are same as Lots-o-Huggin Bear & Remy" in 2010?)
"BAYMAX, Gelatoni" from "Big Hero 6" and from "TDS".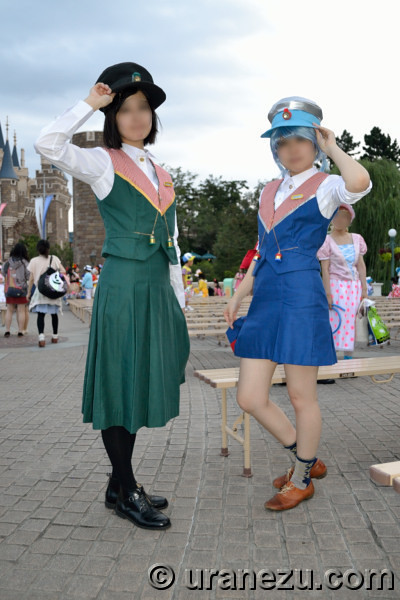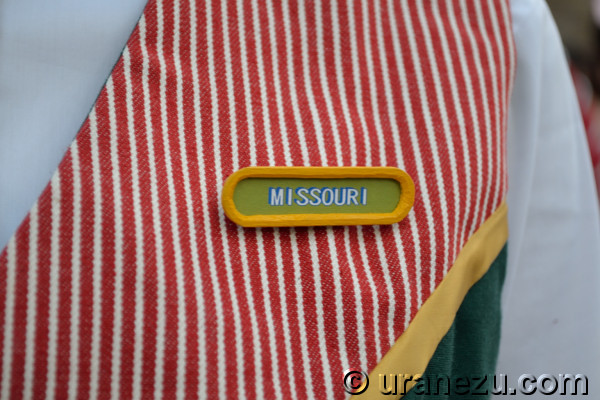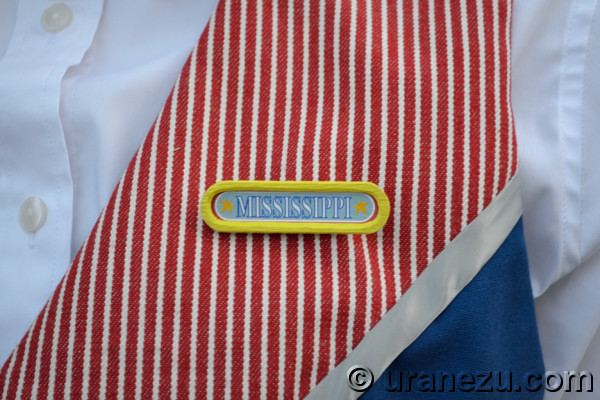 All Aboard!
When I saw them from a distance, I felt something wonderful Halloween costumes, but I couldn't see what were they dressing exactly. It was great aha moment when I walked toward them. They are Western River Railroad! My favorite part of their costume was the skirt. They expressed "Cow Catcher" the inclined frame in front of the locomotive as a painstaking box pleat skirt with amazing imagination.
Enjoy their wonderful details.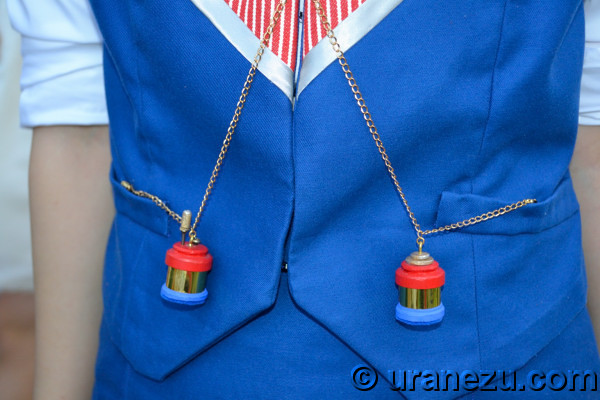 Steam Dome chain accessory.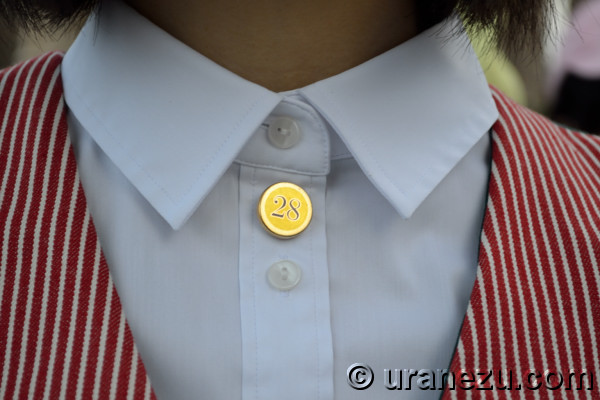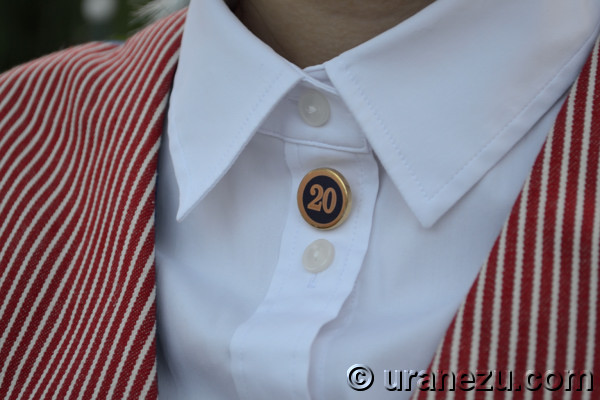 Button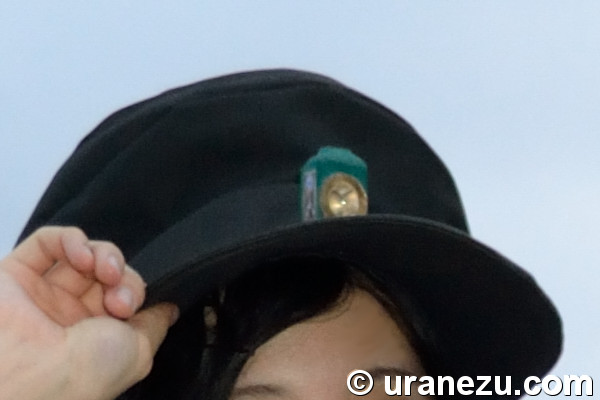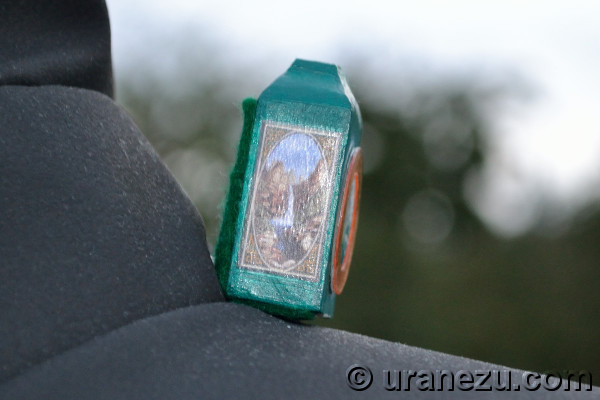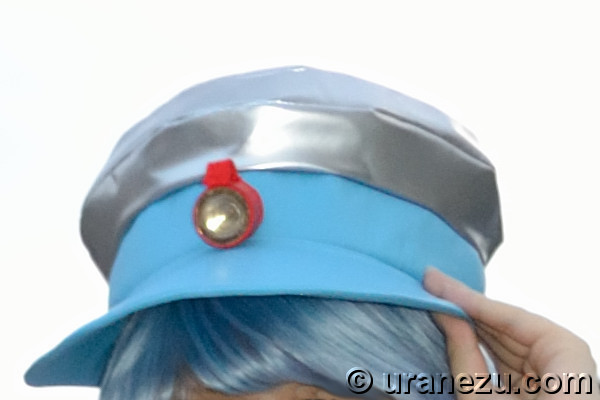 Smoke Stack hat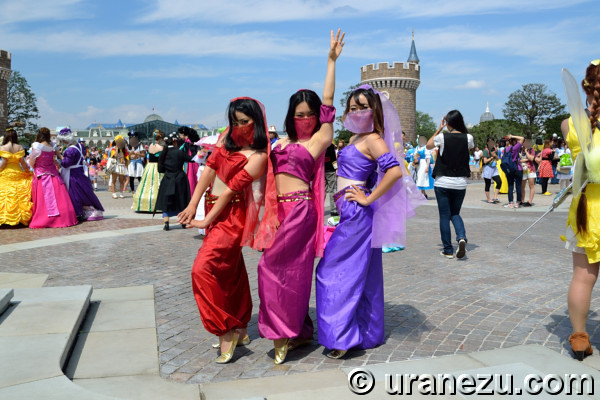 I absolutely love the way TDL Halloween!
This three cute girls had a strong (and of corse attractive) presence in a crowd. These beautiful satin costume was gleaming vibrantly under the sun. It's so photogenic unit.
(Did you know the red dress girl is same as "Pocahontas" in 2014?)
"Harem Girls" from "Aladdin".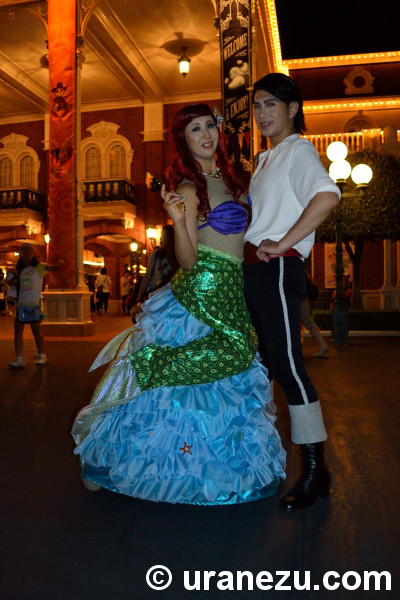 I had admiration for their wonderful idea of the costumes. What a beautiful design! The amazing organdie ocean wave, glittering mermaid tail, and neat and cool Eric, everything I like them.
"Ariel & Eric" from "The Little Mermaid".