Amazing Halloween Costume
> 2013 Part 07
---
---
Please do not use uranezu pictures on other websites without permission.
Please do not use uranezu.com cosplay pictures on other websites. All of the cosplayers of this site gave me a permission to use only on my website "uranezu.com". Thank you for your understanding.
If you find any copies of the uranezu cosplay pictures in any other places being used on a web site, printed or sold without my permission, please inform me as soon as possible, for there is a possibility of an infringement of copyright. It is also helpful if the URL(if there is one) or the place they are being printed or sold is indicated, so that it is possible to warn or to take legal actions against the person involved.
For many cosplayers gave their pictures to uranezu.com., please understanding and support this.
Part 7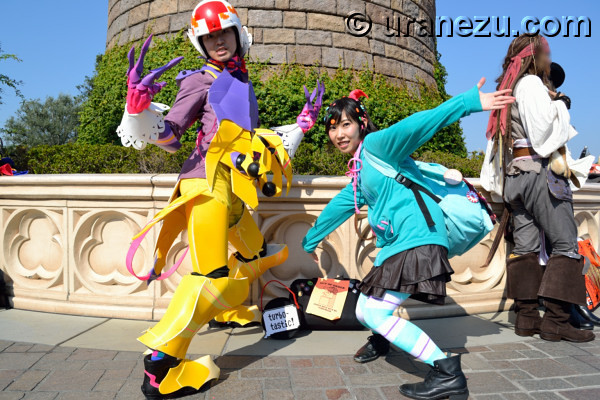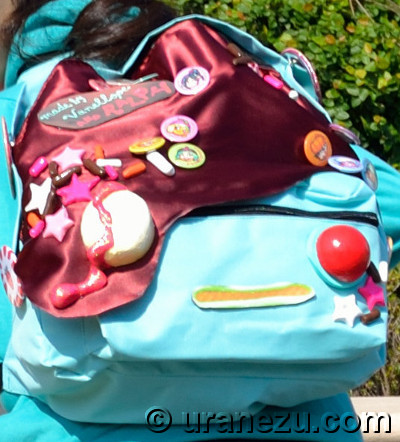 The King and Princess!
We enjoyed many amazing characters from "Wreck-It Ralph", but you could never imagined that. It's from a climax of the movie, Cy-Bug Turbo and cuuuute Vanellope with a mouth-watering treats backpack. I love their cool and lively posing. I was always surprised by their new costumes. (Did you know she is same as Bambino in 2012?)
"Cy-Bug Turbo & Vanellope von Schweetz" from "Wreck-It Ralph".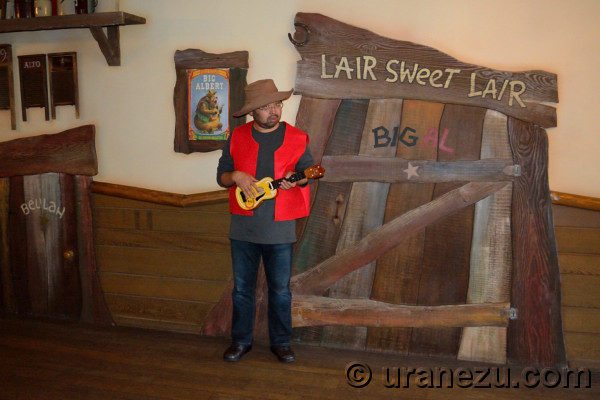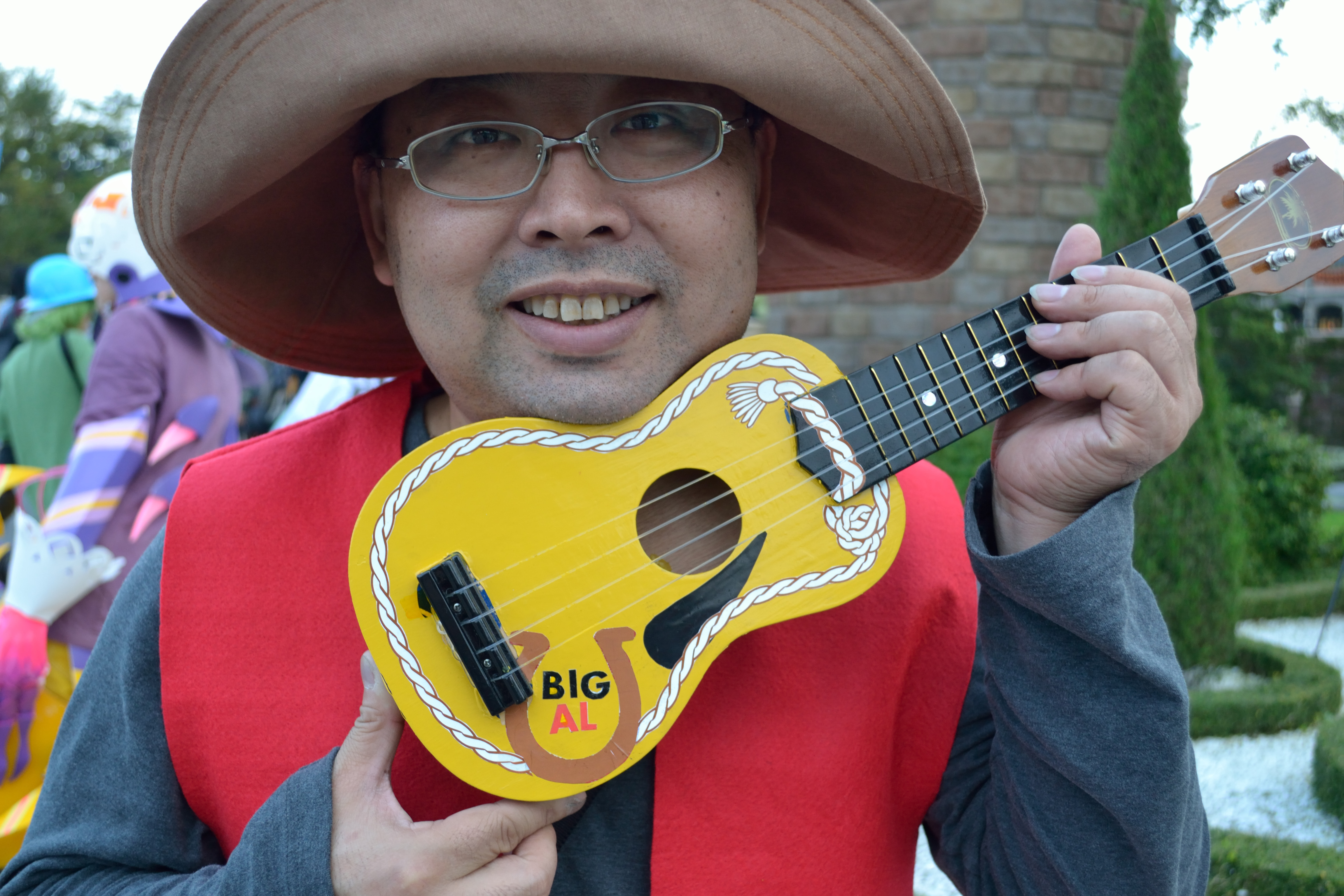 It is only noteworthy that GUITAR!
I really appreciate you taking the time and effort to design the guitar. Thank you very much Mr.Y!
"Big Al" from "Country Bear Theater" the attraction.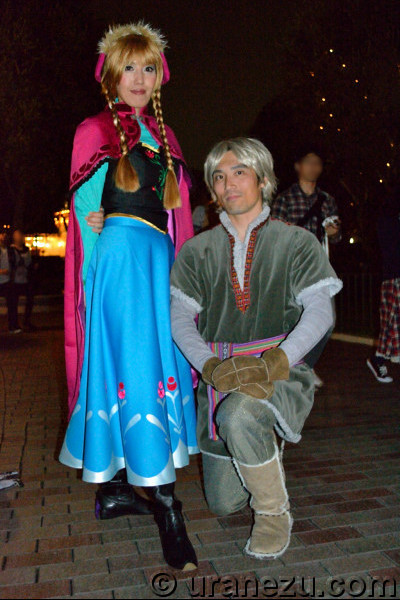 Sneak Peek!
It's my first time to see a person who dressed of "Frozen". I was always impressed by their richly dressed. I respect their passion to make the costumes from only a few clues.(Did you know she is same as Victor Frankenstein with Sparky in 2012?)
"Anna & Kristoff" from "Frozen".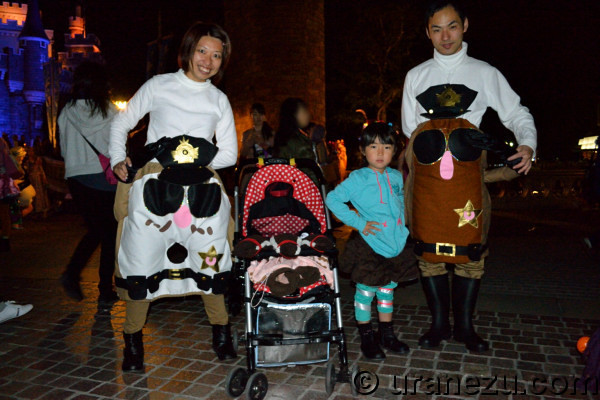 Halloween Patrol!
I looked forward to see this family's new costumes. I luckily found them in the night on the last day. Could you believe it? This fascinate costumes were made by Duncan mother in just a month! She's top cop! (Did you know they are same as It's A Small World unit in 2012?)
"Duncan & Wynchel" from "Wreck-It Ralph".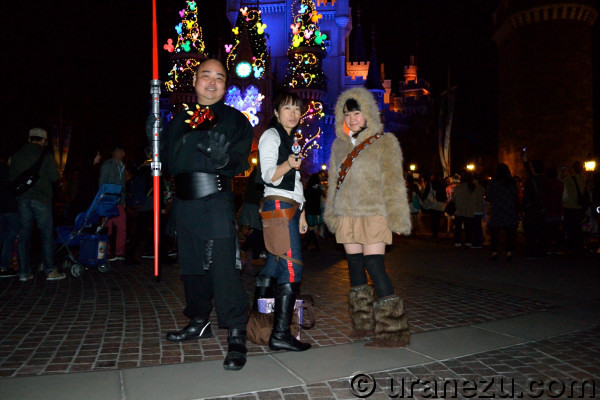 Family Saga!
Look at their fantastic Family Halloween. Cool father Maul, and charming mother Solo, and lovely Chewbacca daughter. I really loves their classic Halloween. ((Did you know they are same as Grown Andy & Sid in 2013?)
"Darth Maul, Han Solo & Chewbacca" from "Star Wars".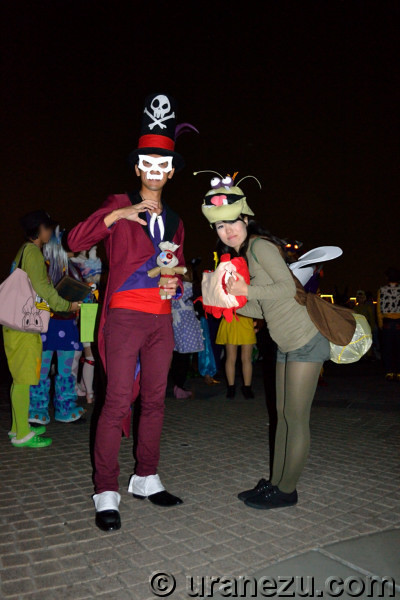 Rep for Dark & Rep for Light!
I enjoyed their very curious character combination. I understood how they loves these characters and the movie by their wonderful costumes and various elaborated props. I love bug accordion, I could sense a festive of "Gonna Take You There". The Ray was lighting in the dark. It's so fantastic.
"Doctor Facilier & Ray" from "The Princess and the Frog".
So, it's the moment you have all waited for. Yes, that group...
Before you'll dive into their new Halloween world, do you want to enjoy their costumes once again?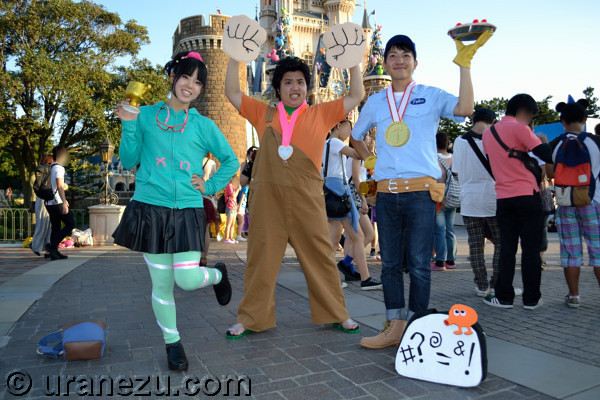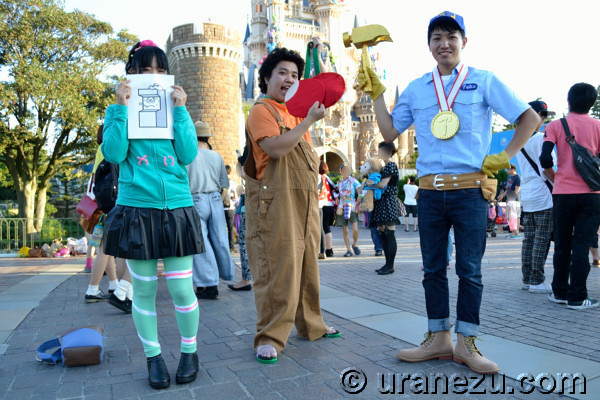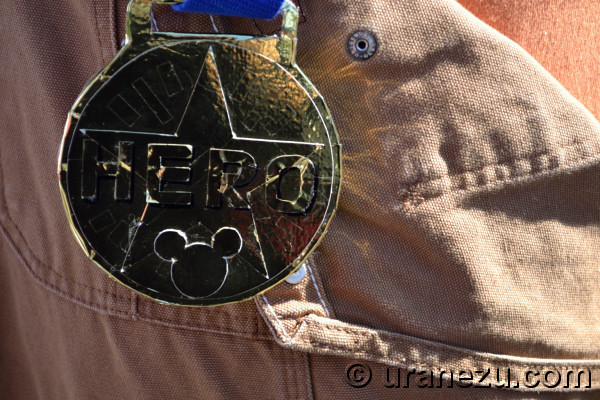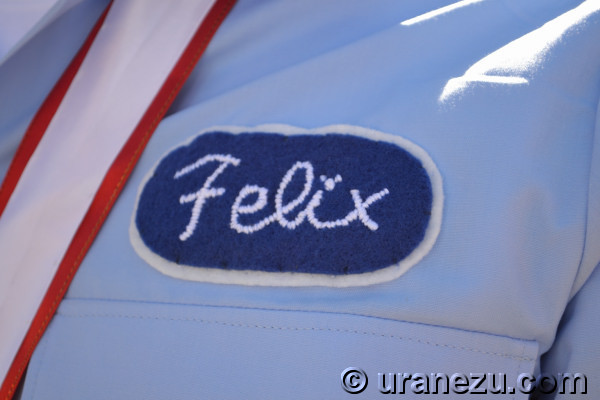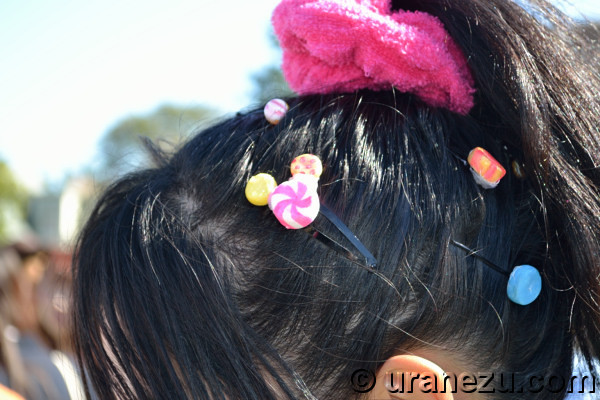 Each Prize!
Very first their 2013 Halloween started as Wreck-It Ralph. I always loves their little tricks of the props. Vanellope's golden champion cup, 2D Ralph's fist, Pac-Man's cherry with bite mark, and Mary's pie. These are minor things but big effect on their costumes and lively posing. Of course, I always enjoyed Hidden Mickey in their dresses.
"Vanellope von Schweetz, Ralph, and Felix Jr." from "Wreck-It Ralph".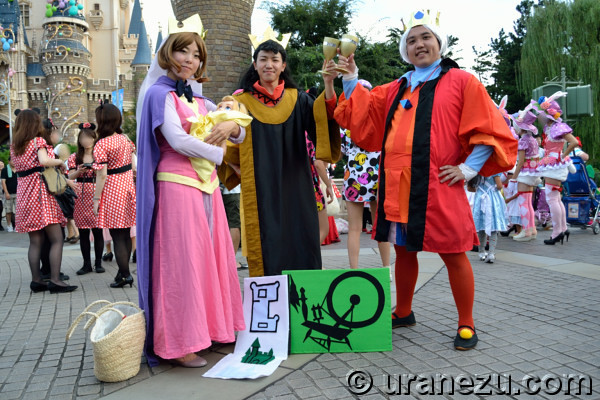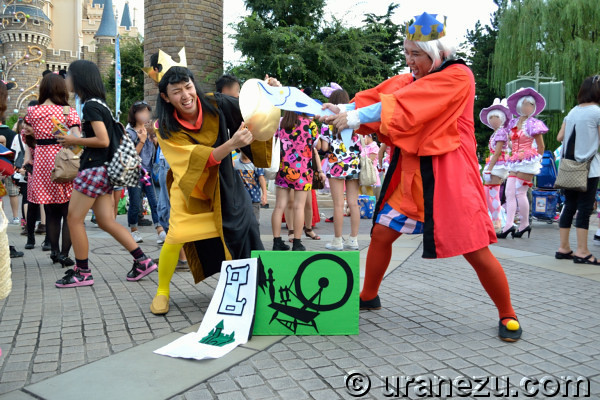 The Royal Argument!
Why do they choose a minor characters? Because they are. It's so wonderful moment to take a photo for them. I sure saw them in that noble place hall of the film through the viewfinder. The beautiful color costumes are so magical.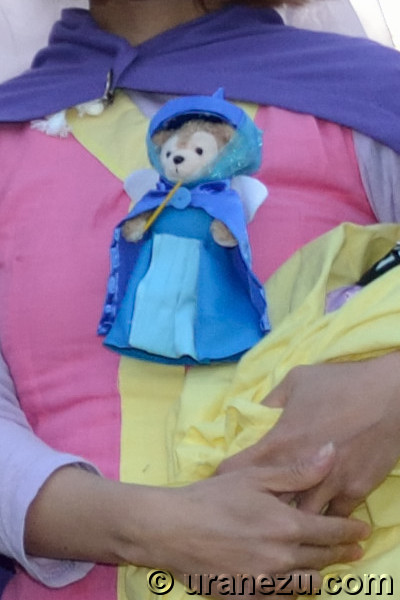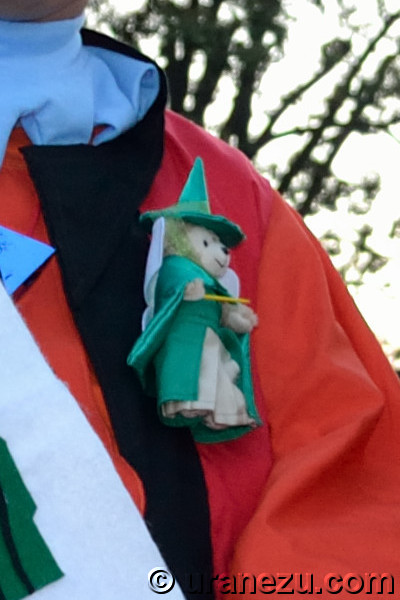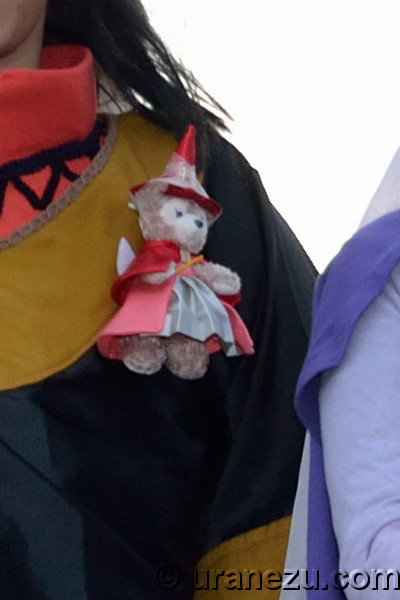 In other day, the Kings and queen strolled with furry Flora, Fauna and Merryweather.
"Queen Leah, King Stefan, and King Hubert" from "Sleeping Beauty".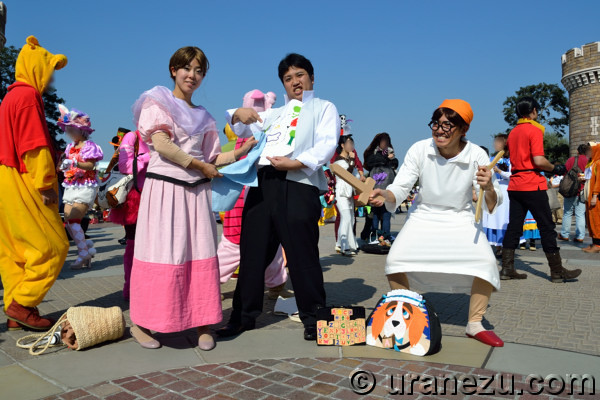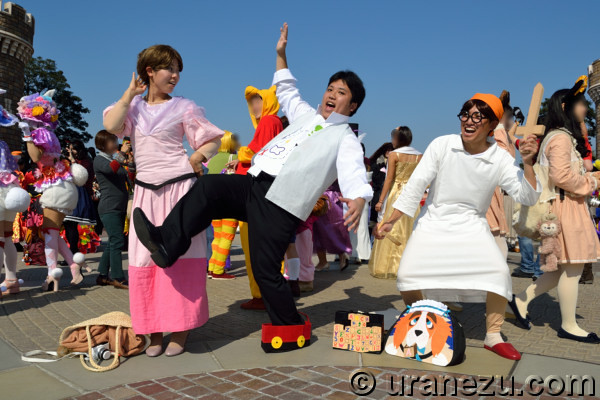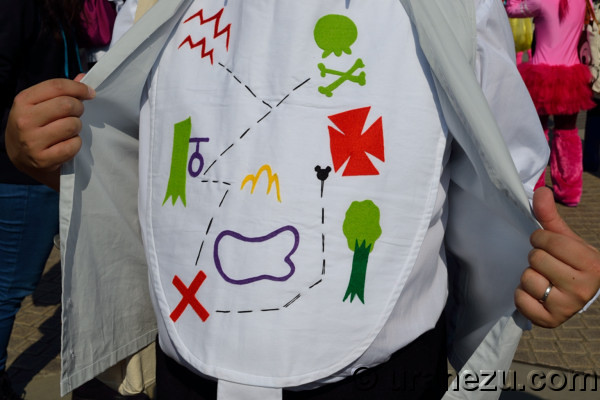 Treasure Map Affair!
It needs no explanation about this picture. I think it was a culmination of their Halloween disguise work. The casting, dresses, props, and lively posing, everything was so nice and perfect. I love their works very much.
"Mary Darling, George Darling & John Darling" from "Peter Pan".
That's it for 2013 TDL Amazing Halloween. I would gratefully appreciate that all people who gave me a permission to upload your wonderful Halloween photos on my website, uranezu.com. Your passion, creativity, challenge and love, all your positive spirits gave us a happiness and courage. Thank you very much again.
I'm looking forward to see you again with an amazing costume in next year!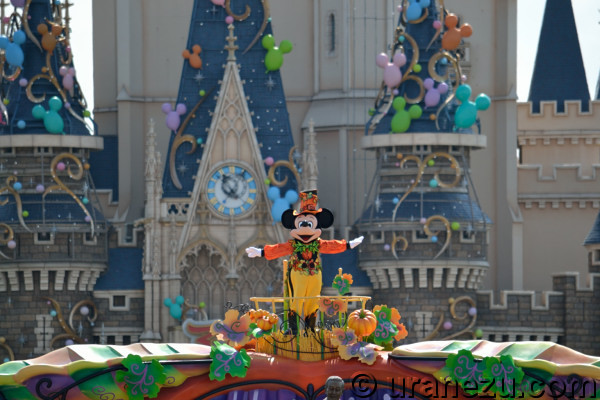 The below part is annual uranezu nitpicky matter which found during 2013 TDL Halloween. Therefore please don't waste your time too much to read it. It's a kind of vent to me.

The big publishing company asked some guests to their photos for famous Disney magazine on the very first day of Halloween. They were professional, and of course the guests enjoyed the photo shooting for their favorite Disney monthly magazine. I don't want to interfere in this happy moment. However, they also asked paper questionnaire after their photo shooting. I little bit bothered that the questionnaire took a long time. Because around of them, many guests included me also waited their photos. Did they aware of an existence of the general guests? I wonder that they're something privilege as a pro led to arrogance. After all of the shooting and the long paper work, they gave a Disney character pictures or postcards as a reward. I think that they should have use a mail. This is just my personal opinion, but it's unfair because every guest dressed for Halloween was special and wonderful.

Some OLC product development cast members interviewed or talked to some Halloween disguised guests. Some of the guests were once got a baseless accusation from OLC security about by their costumes. I was surprised that casts might have asked some advice from them. You jolly well should be ashamed.

And the last thing was about OLC security. I think I found there were a hidden security cast members in TDL. It means they were not ware a nametag and pretend as a general guest, then they strolled through the hub with many Halloween guests. I didn't know what they were looking for. It's creepy.

That's all.
Thank you very much.