Amazing Halloween Costume
> 2013 Part 05
---
---
Please do not use uranezu pictures on other websites without permission.
Please do not use uranezu.com cosplay pictures on other websites. All of the cosplayers of this site gave me a permission to use only on my website "uranezu.com". Thank you for your understanding.
If you find any copies of the uranezu cosplay pictures in any other places being used on a web site, printed or sold without my permission, please inform me as soon as possible, for there is a possibility of an infringement of copyright. It is also helpful if the URL(if there is one) or the place they are being printed or sold is indicated, so that it is possible to warn or to take legal actions against the person involved.
For many cosplayers gave their pictures to uranezu.com., please understanding and support this.
2013 Amazing Halloween Costume Part 5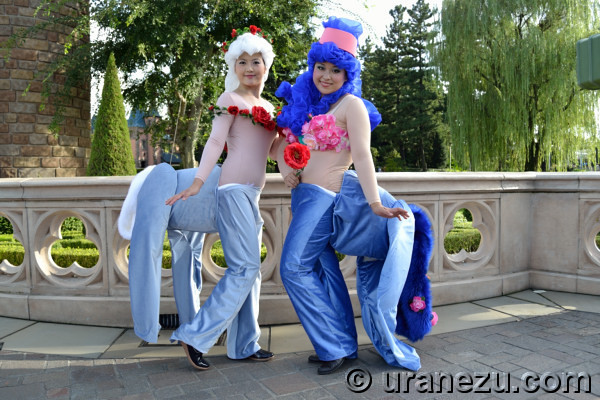 Mythical is Here!
I was very surprised when I found them in a cloud. I never expected that I could met the most attractive character from "Fantasia" in the park. They were so beautiful and mysterious.
"Centaurettes" from "Fantasia, The Pastoral Symphony".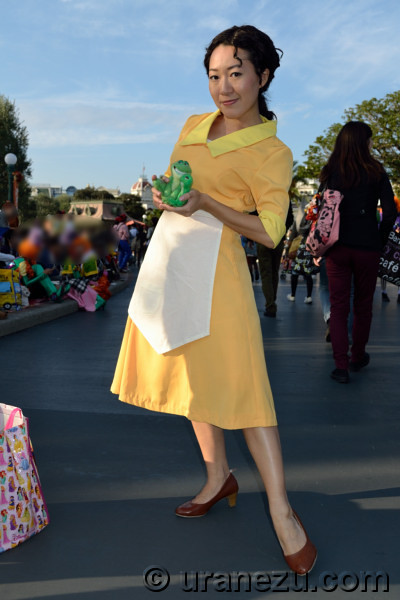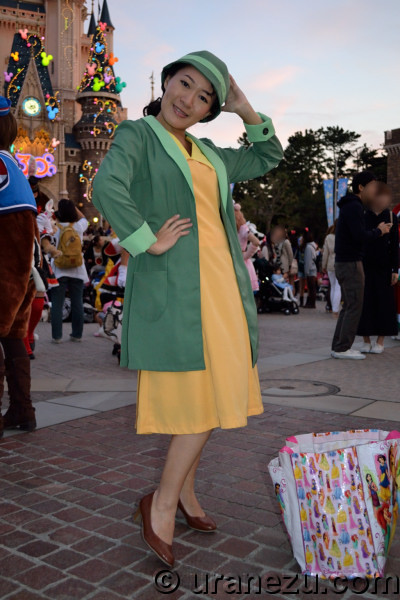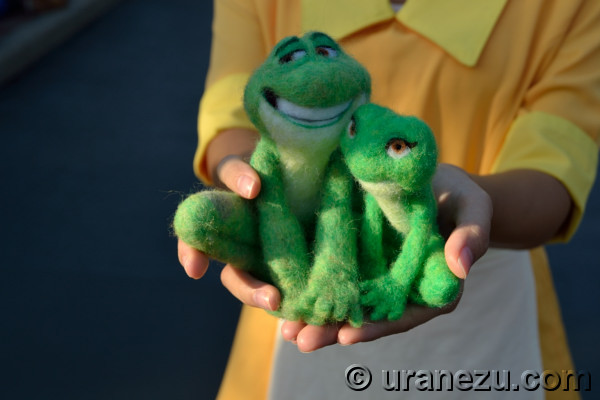 Halloween is Almost There!
I like her pretty dress color which suited her. And surprisingly, she prepared beautiful coat of the film. Her wonderful props, frog Tiana was made up by herself. She's also great felt doll maker. (Did you know she is same as Captain EO in 2010? )
"Tiana" from "The Princess and the Frog".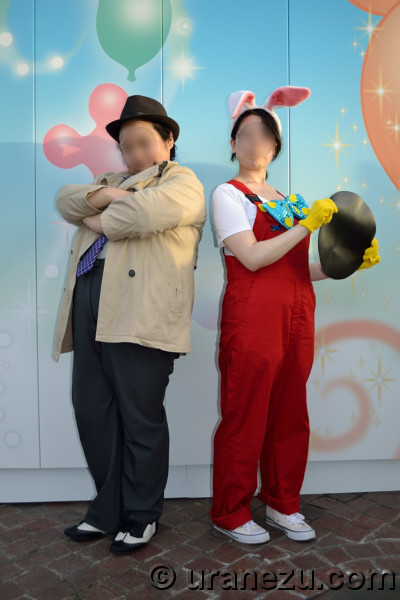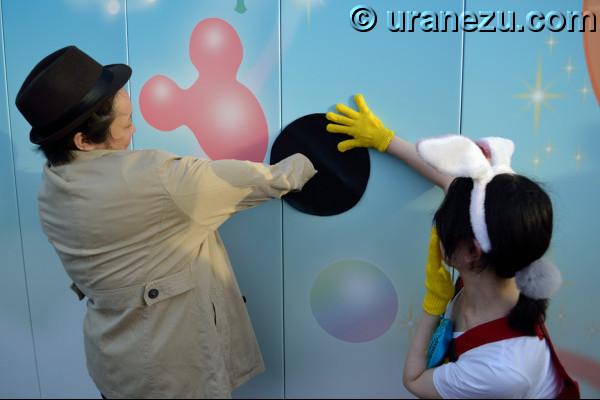 Good Team with Great Device!
I saw and enjoyed many interesting props at TDL Halloween. But it's the coolest prop they had! It's a Portable Hole! I really happy knew that they loved the movie. They're so great.
"Eddie Valiant & Roger Rabbit" from "Who Framed Roger Rabbit".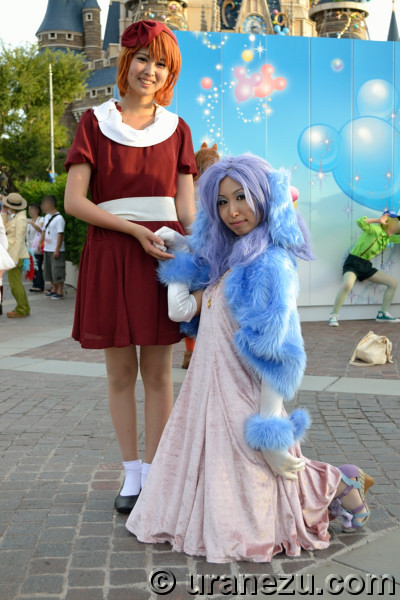 They Are Beauty unleashed!
It's my first time to meet person who dressed as Jennifer at her birthday party & Georgette. They expressed their characters in very gorgeous dresses.
"Jennifer & Georgette" from "Oliver & Company".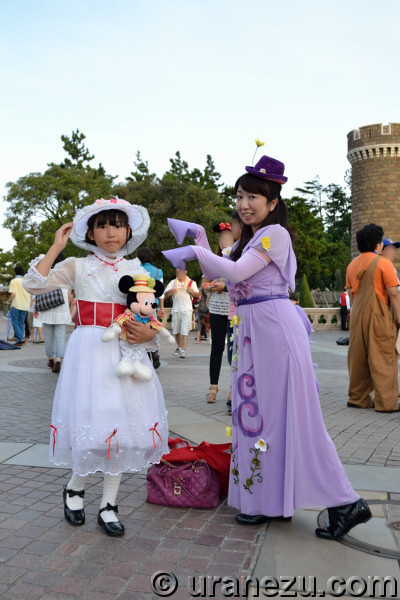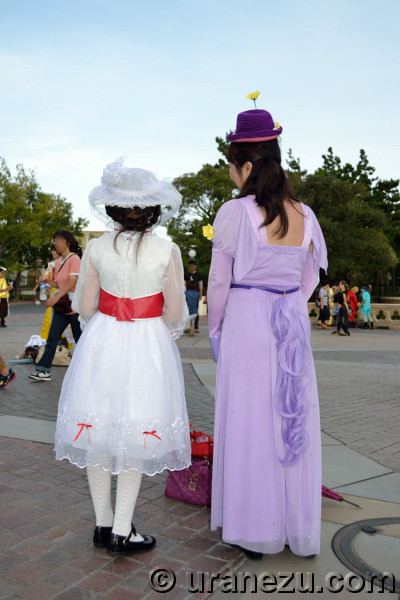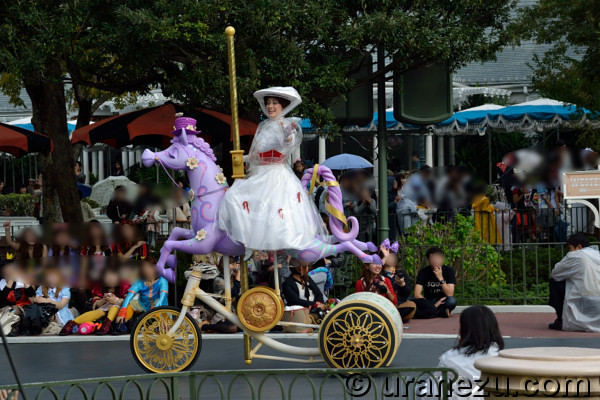 Happiness is Coming Here with Mary!
I was exciting to found this pretty Mary and beautiful pal. They were so lovely. The pale purple dress was more elegant than the parade and more gorgeous than the original horse racing scene of the film. I love her beautifully hoof-shape sleeves. It's so amazing.
"Mary Poppins & her merry-go-round horse" from "Happiness is Here" the TDL 30th anniversary daytime parade.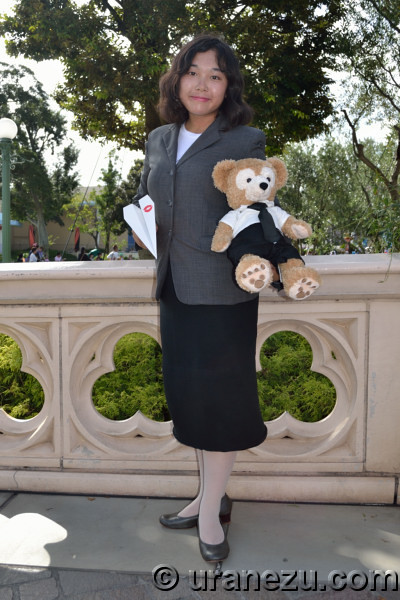 Go to the Platform via TDL!
I found a charming Meg from Paperman. But this Meg already met George the Duffy. She and one little guy were so pretty combination. (Did you know she is same as 9-eyes in 2013? )
"Meg" from "Paperman".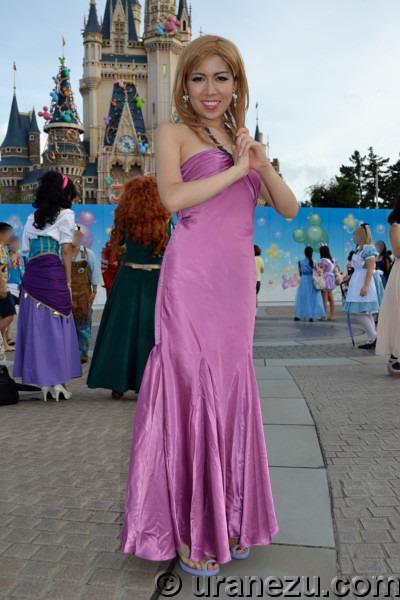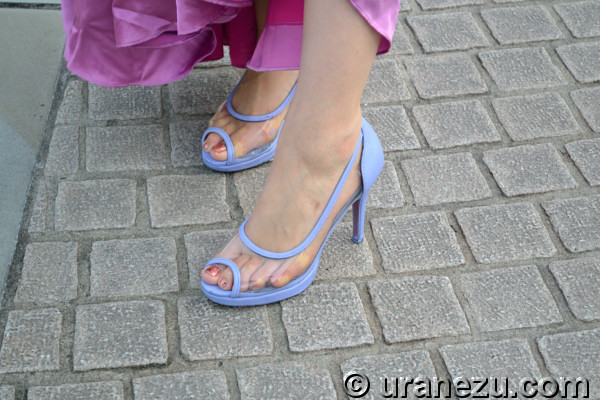 Ever Ever After!
I saw various pretty Giselle at TDL Halloween since the movie was released. However, this beautiful Giselle dressed in evening gown at King's and Queen's Costume was so rare. And she wore crystal-clear heels which was exactly same as the film. She's gorgeous.
"Giselle" from "Enchanted".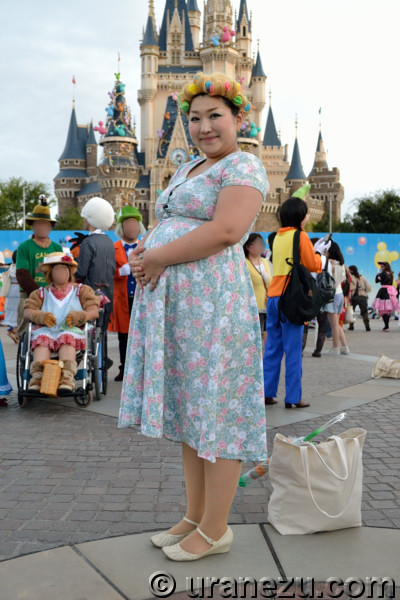 The Best Mom Ever!
Here is my favorite character from "Monsters University". She's so pretty exactly the same as the movie. Her gentle smile with cute wig with hair curlers matched softly-colored dress perfectly.
"Sherry Squibbles" from "Monsters University".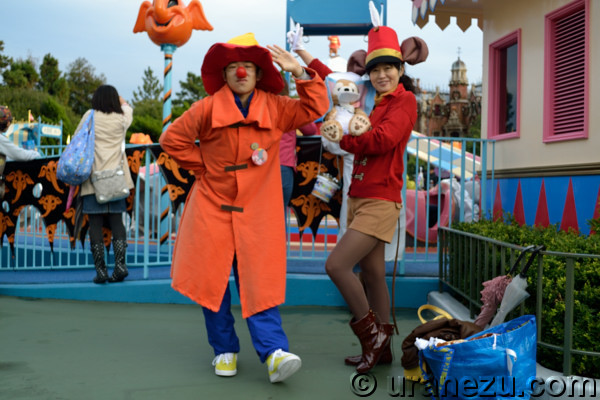 On the World Stage!
Fortuitously, I met them in front of Dumbo the Flying Elephant the attraction. Their simple and clean costumes were very favorable impressed. Dumbo the Duffy dressed as baby of the circus scene which was also cute. "Clown & Timothy Mouse" from "Dumbo".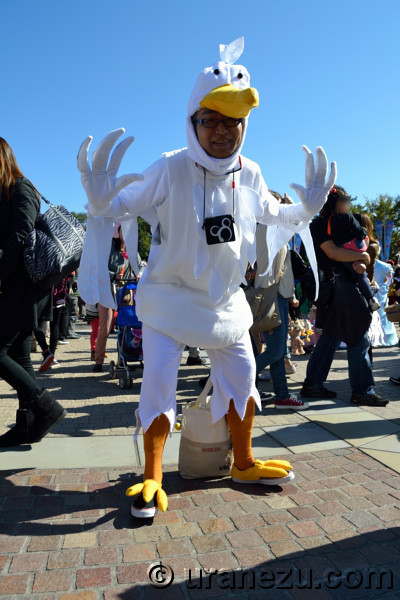 The finale of Part 5 is Mine!
I was very happy to share with you his new costume in 2013 Halloween. He is the one of my fire starter of "Amazing Halloween" section in my website. (Did you know she is same as Captain RX-24 in 2010? )
"Seagull" from "Finding Nemo".