Amazing Halloween Costume
> 2013 Part 04
---
---
Please do not use uranezu pictures on other websites without permission.
Please do not use uranezu.com cosplay pictures on other websites. All of the cosplayers of this site gave me a permission to use only on my website "uranezu.com". Thank you for your understanding.
If you find any copies of the uranezu cosplay pictures in any other places being used on a web site, printed or sold without my permission, please inform me as soon as possible, for there is a possibility of an infringement of copyright. It is also helpful if the URL(if there is one) or the place they are being printed or sold is indicated, so that it is possible to warn or to take legal actions against the person involved.
For many cosplayers gave their pictures to uranezu.com., please understanding and support this.
2013 Amazing Halloween Costume Part 4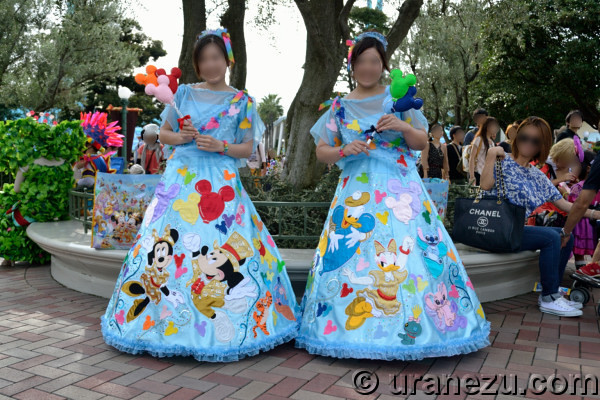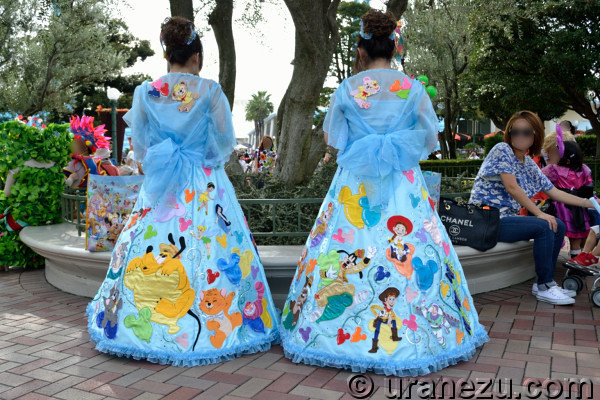 Happiness Brings Here!
I really excited to share with you their latest costumes and extraordinary props. I was impressed so lively and beautifully characters' expressions by their fancywork.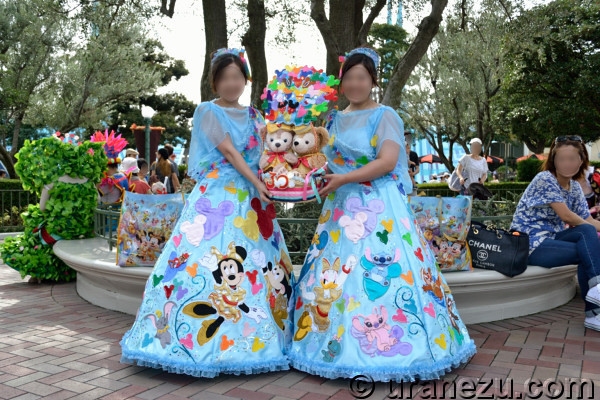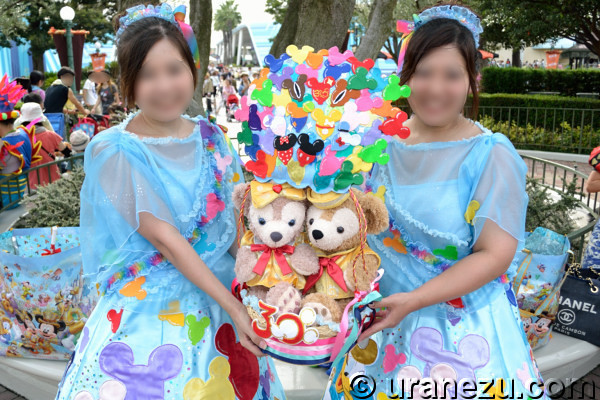 Then they took out an astonished prop from their bags. The 30th anniversary costumed Duffy & ShellieMay(it's so great) hot-air balloon with pretty fabulous character balloons. It's really happy moment to me.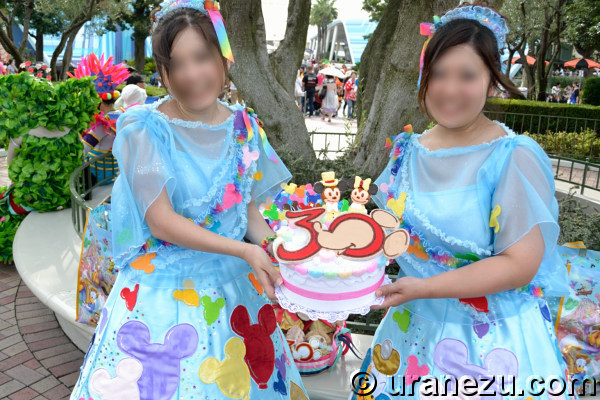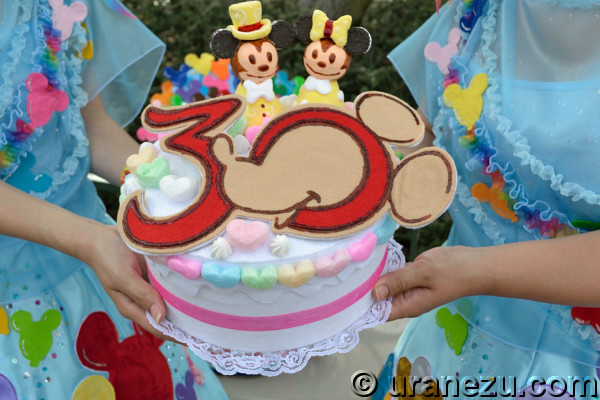 And more surprisingly, they showed me a second wonderful prop. It's a birthday cake for TDL 30th anniversary. Can you believe it? It's all made of various fabric. The 30 the official design logo on top of the cake looked like real cookies, and Mickey & Minnie marzipan dolls with Oreo-like cookies made my mouth water. (Do you want to know more about their amazing costumes 2012?)
"TDL 30th Anniversary" from "Happiness is Here".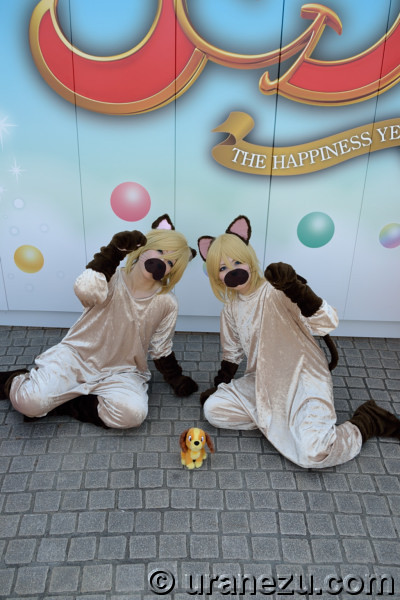 We are Siamese!
I always loved a moment to find and talk with someone who dressed as Disney cats. In 2013, I luckily found a lovely cats. Their pose was very nice.
"Si & Am" from "Lady and the Tramp".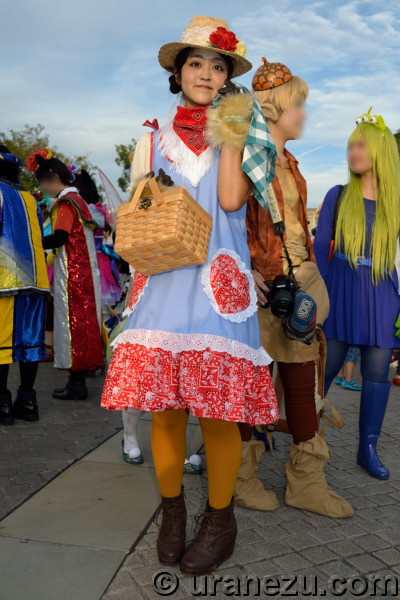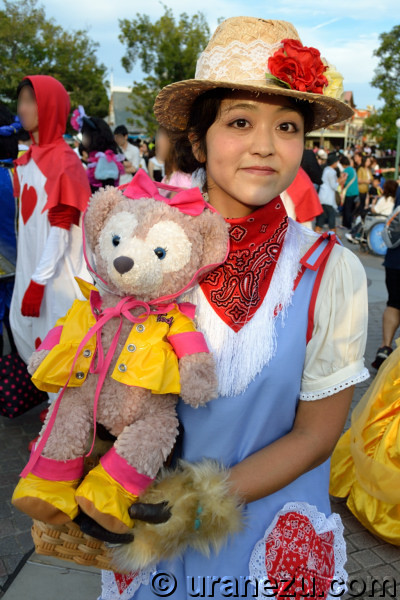 Life's No Picnic Without ShellieMay!
She always amazed me with her great costumes. The fur gloves and beautiful apron dress fitted perfectly as Trixie. Is also the Teddi Barra the ShellieMay wonderful ? (Did you know she is same as ping in 2013?)
"Trixie" from "Country Bear Theater Vacation Jamboree version. (AKA. Country Bear Jamboree)" the attraction.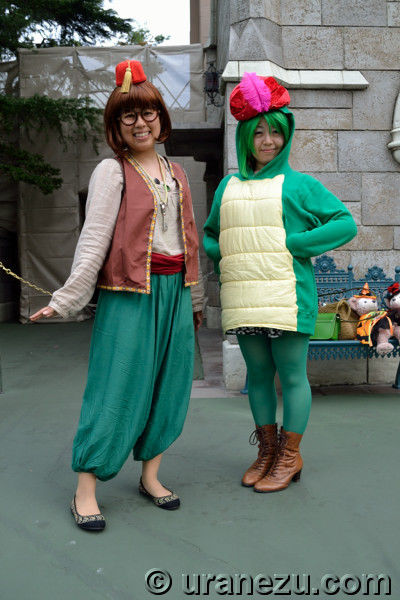 The word for us is "Megane Kakete"!
I was very happy to see them which is one of my favorite attraction, especially I love Bequito the snake at pre-show area. Their costumes were perfect 10! They are awesomely cute.
"Assim & Bequito" from "The Magic Lamp Theater" the TDS attraction.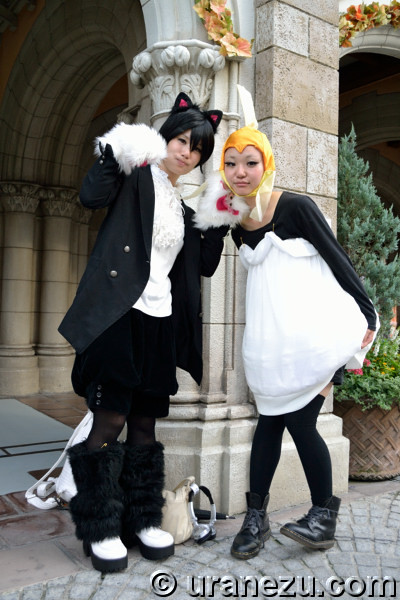 Adorable Scene Stealer!
I'd like to share a stylish duo with you. A tasteful Figaro and a chic Cleo. I like attractive fishbowl-styled dress with cleo-tic head dress. They are very fashionable.
"Figaro & Cleo" from "Pinocchio".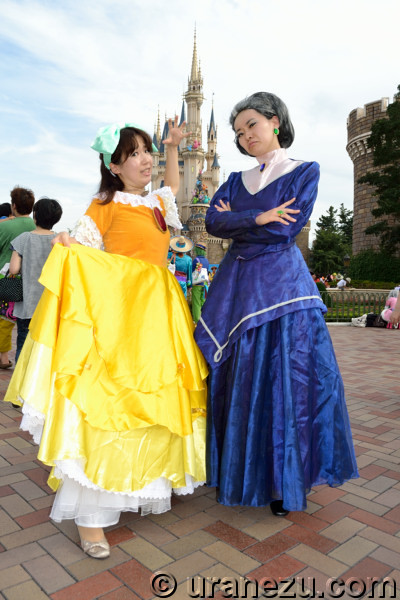 Once Upon A Time!
I never imagined I'd see Drizella & Lady Tremaine in the introduction section. I was impressed that they found a textile for their beautiful dress which were exactly same as the opening scene. What a freak and wonderful choice!
"Drizella & Lady Tremaine" from "Cinderella".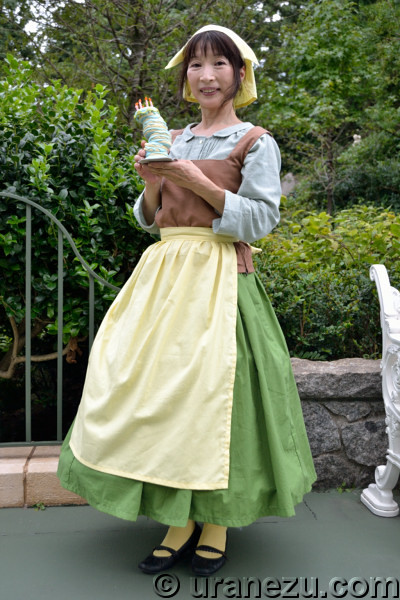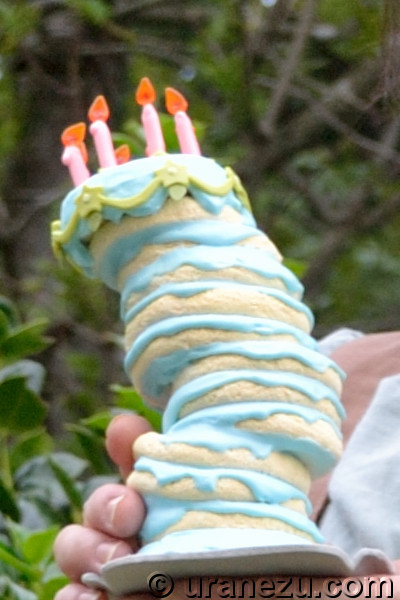 It will be much stiffer after it's baked!
Her costume was so beautiful and the color was perfectly suit for her and Fauna. She also pretty and gently, she's just Fauna. What a perfect prop of non-magical wobbled cake! It's so good.
"Fauna" from "Sleeping Beauty".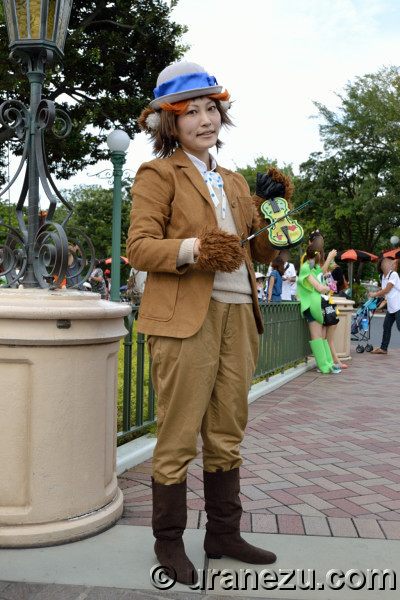 Recital at Cinderella Castle!
Here are cool and beauty Ernest from my favorite attraction. I like her Ernest-like wig which emphasized Ernest the fashionable bear. And look at her authentic-looking fiddle, she painted it so nice.
"Ernest" from "Country Bear Theater (AKA. Country Bear Jamboree)" the attraction.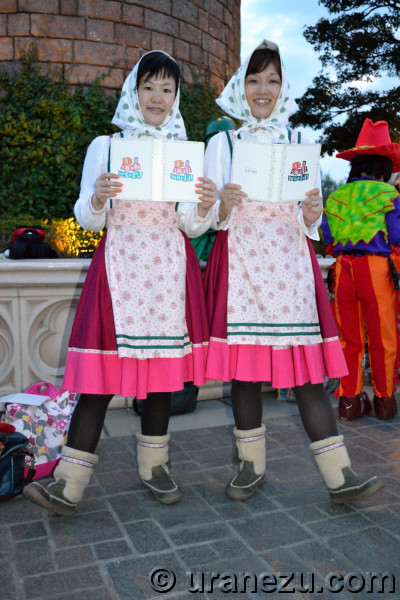 Goedemiddag!
Their dresses are made so well. And the music book were so nice. I like all of them, especially the beautiful dress color. I'm looking forward to meet them in another country costume from the same attraction in next TDL Halloween.
"A Girls from Netherlands" from "It's A Small World" the attraction.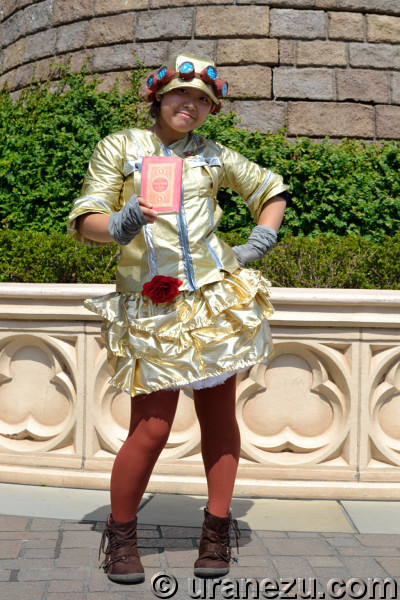 You Are Most Charming Guide!
It was a precious reunion time of an extinct attraction. The shiny dress and blue 9 eyes casquette expressed the character lovably. The red rose was as perfect as her prop. You can feel her love and passion of the great attraction from the picture.
"9-eyes" from "The Timekeeper".