Amazing Halloween Costume
> 2012 Part 05
---
---
Please do not use uranezu pictures on other websites without permission.
Please do not use uranezu.com cosplay pictures on other websites. All of the cosplayers of this site gave me a permission to use only on my website "uranezu.com". Thank you for your understanding.
If you find any copies of the uranezu cosplay pictures in any other places being used on a web site, printed or sold without my permission, please inform me as soon as possible, for there is a possibility of an infringement of copyright. It is also helpful if the URL(if there is one) or the place they are being printed or sold is indicated, so that it is possible to warn or to take legal actions against the person involved.
For many cosplayers gave their pictures to uranezu.com., please understanding and support this.
Part 5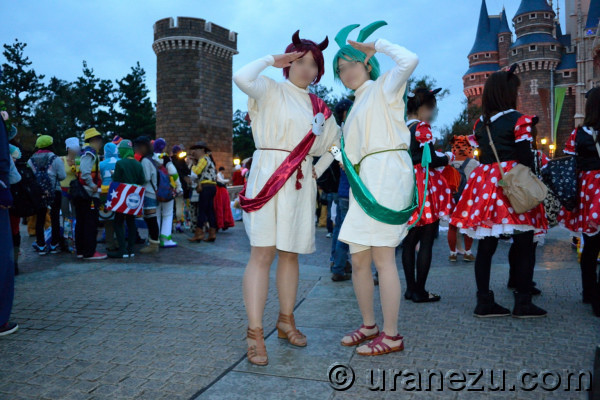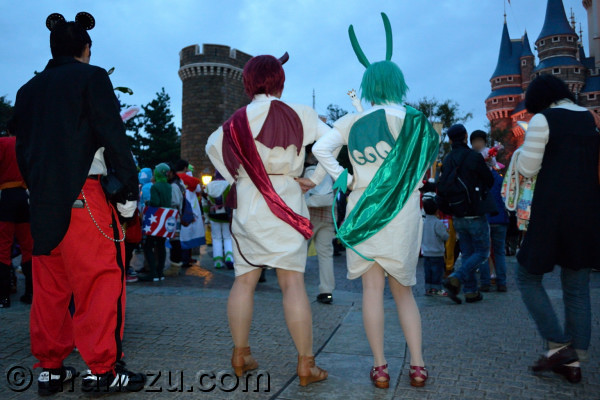 (cover their faces by their own request)
Our Ability!
I love this lovely minions of Hades. Their wonderful personalization of the costumes are fantastic. Look at their backs, the wings and tails, it's so cute!
"Pain & Panic" from "Hercules".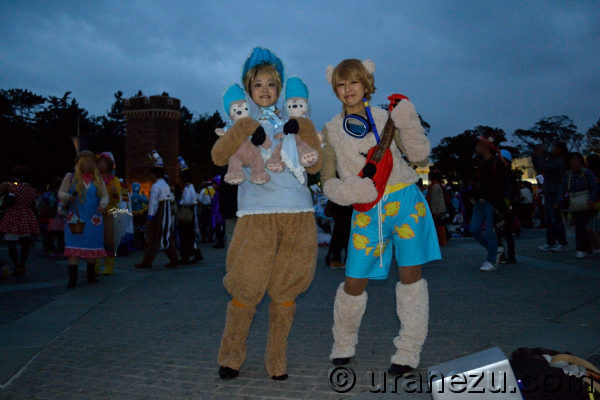 Encore!
They are one of my favorite Country Bear Theater lovers. I really admire her constant devotion to the attraction and the characters. Additionaly, their costumes are very beautiful. Every year I am waiting for their beautifully-tailored dresses.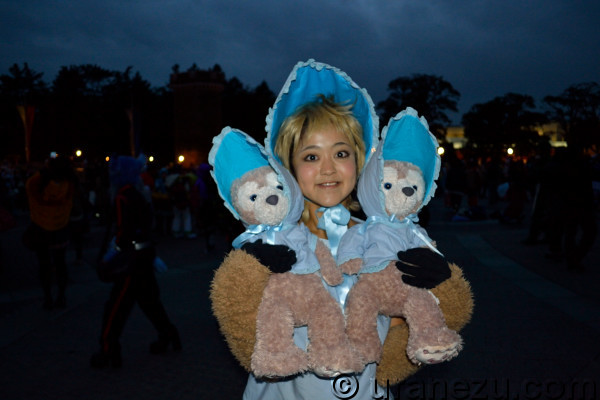 Another photo of pretty The Sun Bonnet Tiro!

(Did you know they are same as "Terrence (AKA. Shaker) & Bunny" in 2011?)
"Bunny & Terrence (AKA. Shaker) Vacation Hoedown ver." from "Country Bear Theater".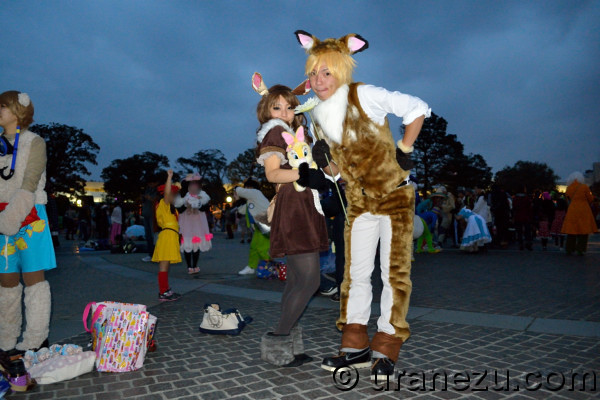 Little October Shower!
Beautiful shimmer texture gives a great effect on their pretty characters. They enjoyed Disney Halloween and they are so lovely.
"Miss Bunny & Bambi" from "Bambi".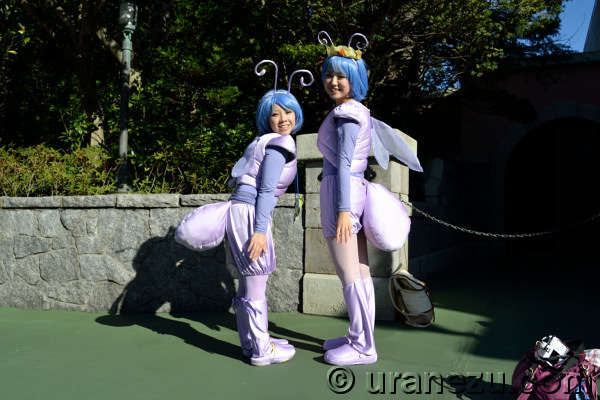 Incognito Traveler!
They are soooo cute. You can feel the fun-filled their atmosphere by this picture. The costumes with a great attention to detail are wonderful. Princess Dot did freckle makeup. It's so nice.
"Princess Dot & Princess Atta" from "A Bug's Life".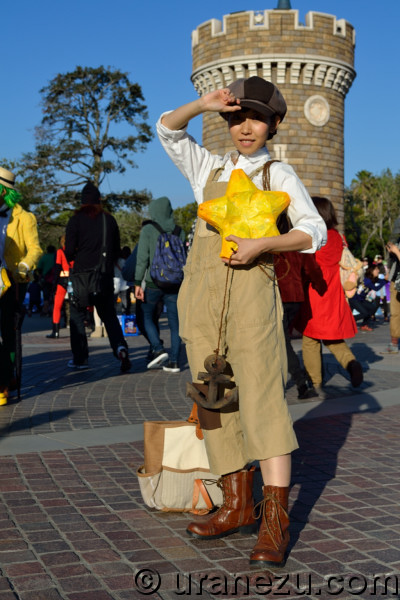 Shining!
I really lucky to meet this pretty character from one of my latest favorite film. I think she is the only one who dressed as the character from "La Luna" the Pixar short film. It's so amazing. The handmade anchor was great idea for his props!
(Did you know she is same as "Boo" in 2011?)
"Bambino" from "La Luna".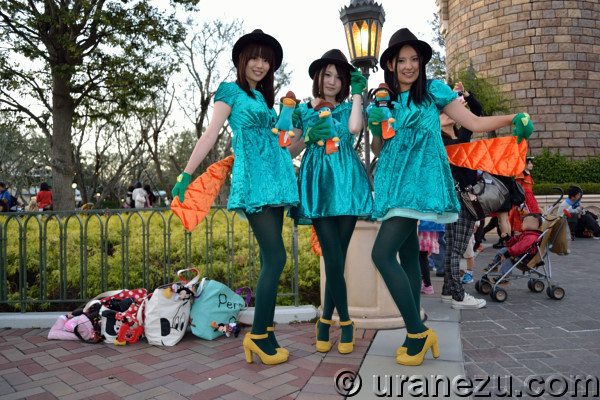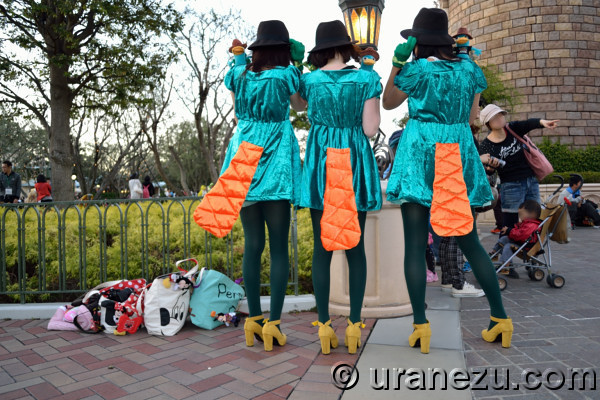 Oh, there you are Perry!
Pretty Attractive Agent Ps from TDL. I love her color matching and quilting tail, they are really stylish.
"Perry the Platypus (AKA. Agent P.)" from "Phineas and Ferb".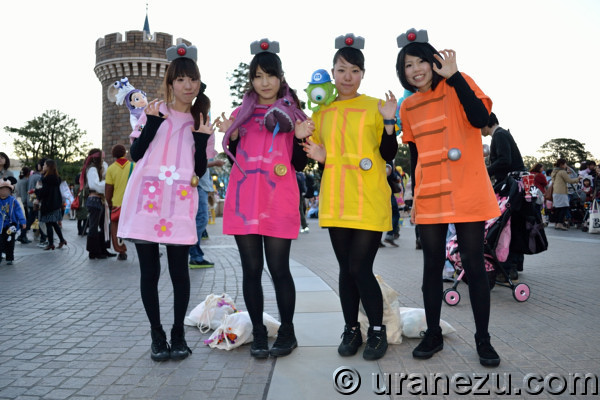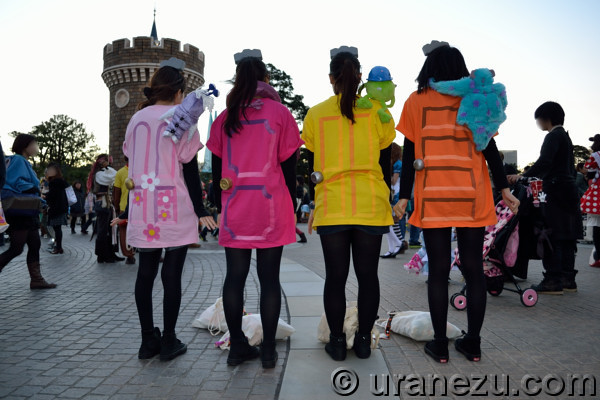 Scene-Stealers!
I really loves their amazing costumes. Easy but very effective and beautifully painted T-shirt with real knob(They aren't paint!) and amazing sensor red light head-dress are great idea! It's just amazing!
"Doors" from "Monsters, Inc.".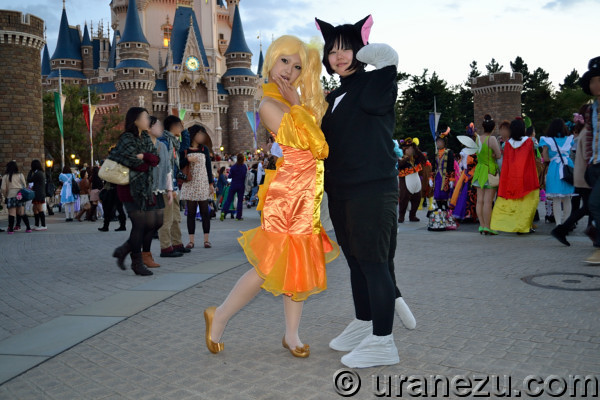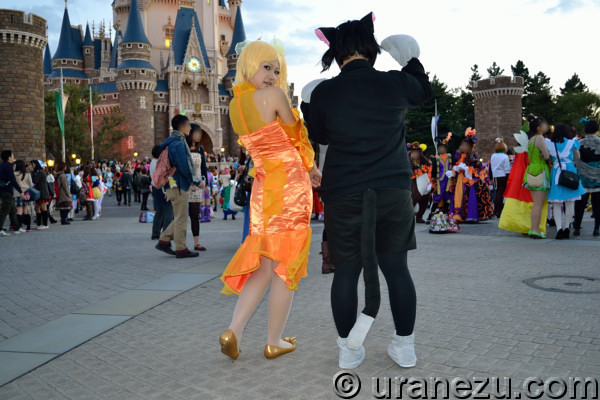 Frilly and Fluffy!
I was very impressed by their beautifully-designed dresses. Figaro's smooth touch costume is so nice especially ears and tail are elaborately-crafted. Cleo's dress is just awesome. The lovesome Cleo color's layers really expressed the fin elegantly.
"Cleo & Figaro" from "Pinocchio".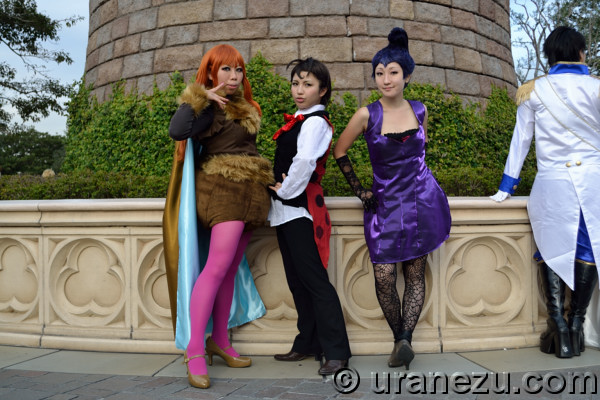 Entertainect!
This three insects' noble looks were especially outstanding among the other Halloween guests. I love their elaborate and beautiful hairstyle and head-dress.
"Gypsy, Francis, and Rosie" from "A Bug's Life".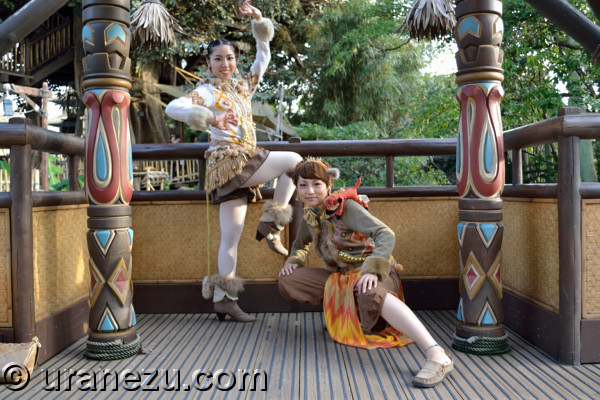 Just Cant Wait to be Halloween King!
It was great photo opportunity at Adventureland. Their lively posing and fantastic costumes brought me to The Lion King's world.
"Young Nala & Young Simba" from "The Lion King".