Amazing Halloween Costume
> 2010 Part 1
---
---
Please do not use uranezu pictures on other websites without permission.
Please do not use uranezu.com cosplay pictures on other websites. All of the cosplayers of this site gave me a permission to use only on my website "uranezu.com". Thank you for your understanding.
If you find any copies of the uranezu cosplay pictures in any other places being used on a web site, printed or sold without my permission, please inform me as soon as possible, for there is a possibility of an infringement of copyright. It is also helpful if the URL(if there is one) or the place they are being printed or sold is indicated, so that it is possible to warn or to take legal actions against the person involved.
For many cosplayers gave their pictures to uranezu.com., please understanding and support this.
At TDL, the guest can enjoy dressing up for Halloween during the allotted time period by TDL.
The main rule of TDL Halloween in this year 2010 is,
"Can be disguised as ONLY the Character in Disney Animations & Disney Attractions."
Part 1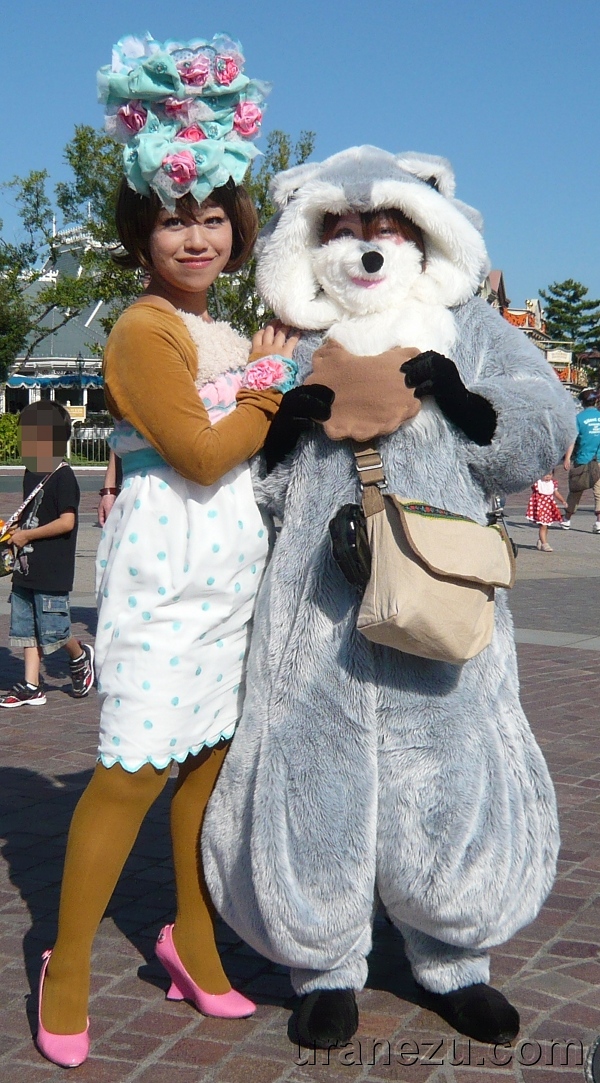 Cute combination!
Clarice dresses up the parade costume which was the first Easter themed event at TDL, "Disney Easter Wonderland".
Her Easter bonnet was completely the same as the real Clarice wore in the special parade.
I couldn't stop stroking a fluffy raccoon, Meeko. Also remarkable point is the biscuit which had already bitten!
"Clarice" from "Two Chips and a Miss" & "Meeko" from "Pocahontas"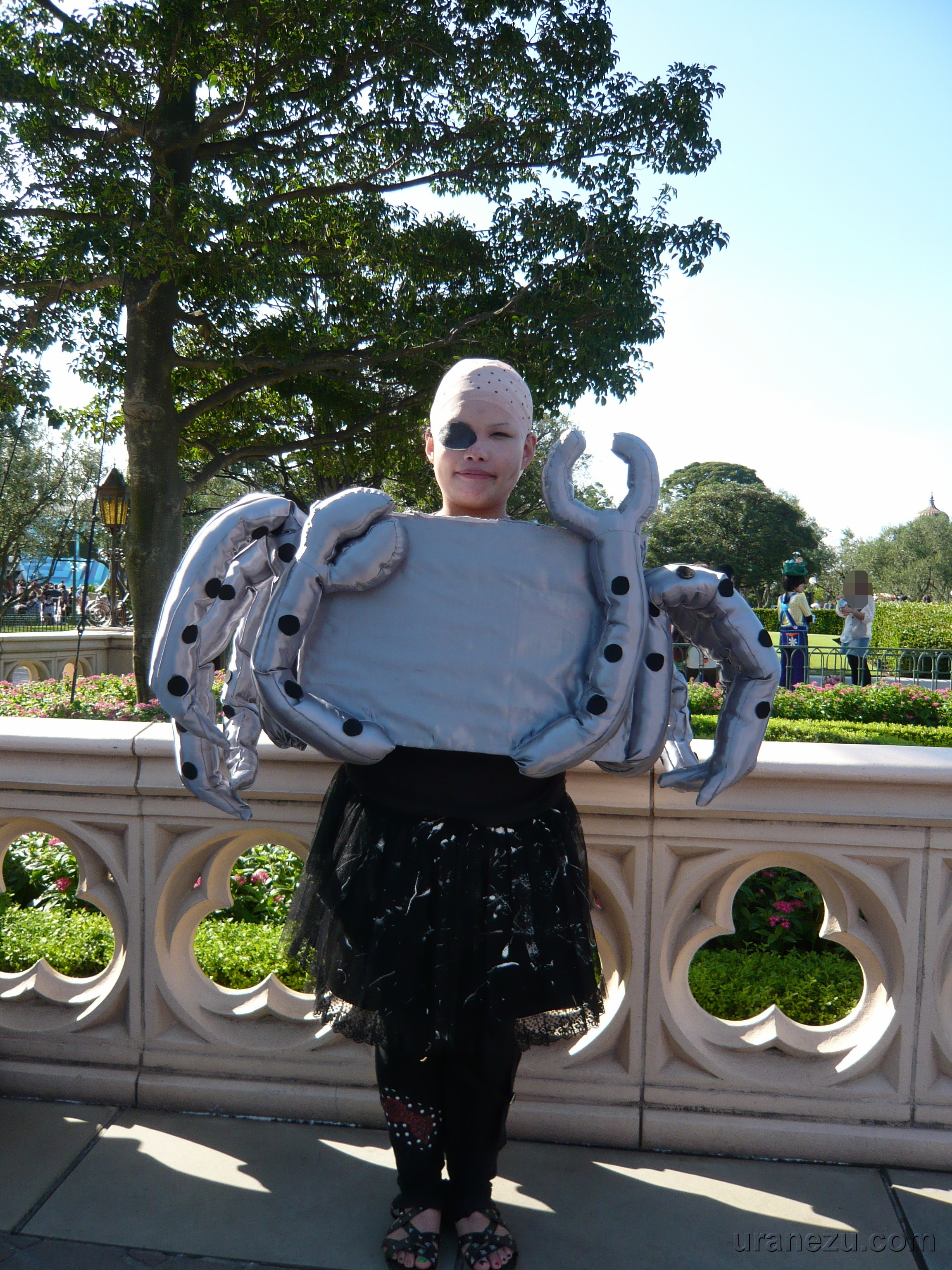 Exactly gentle smile same as character!
I never saw dressed up as mutant toys, therefore I happy shocking when I found her (the Baby Face is boy).
She was very nice, I convinced that Woody never lost his way to escape from Sid with this gentle Baby Face.
"Baby Face" (A.K.A. "Spider Baby") from "Toy Story"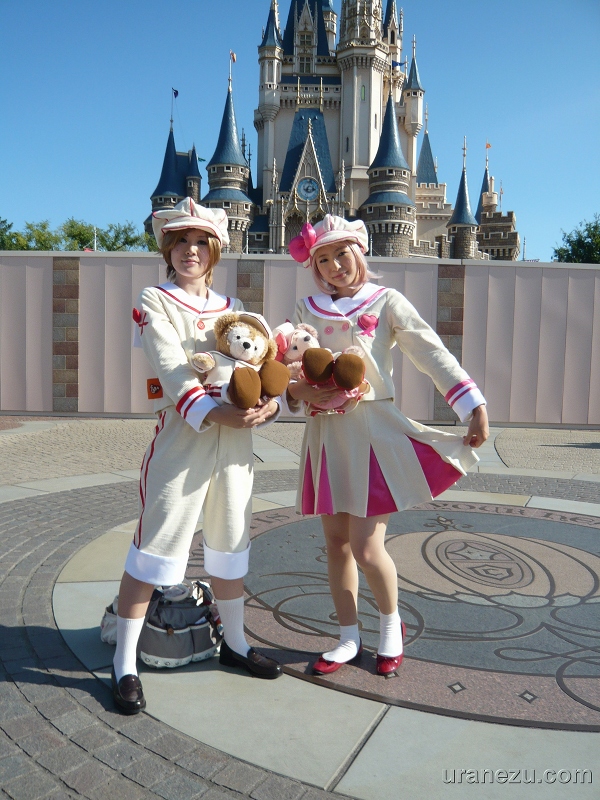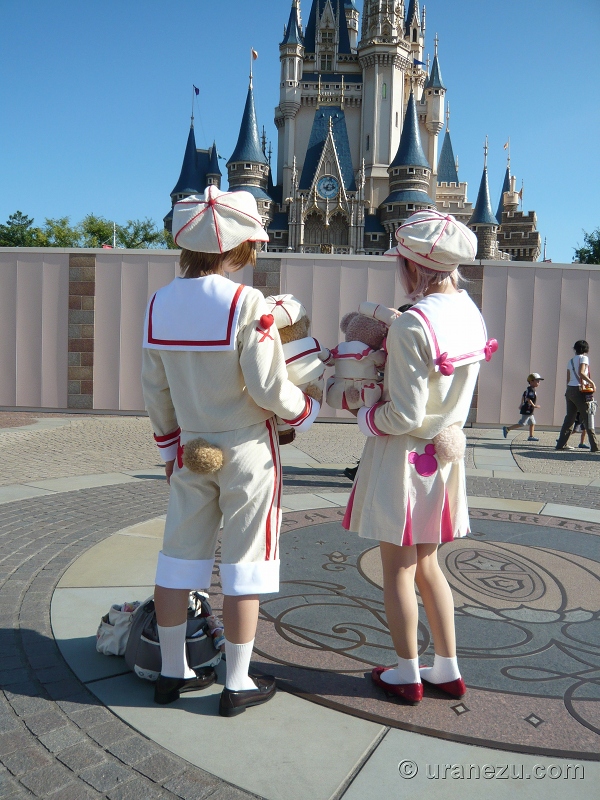 Everything matching!
The Duffy & ShellieMay the bear wear a costume sold during this year 2010 event "Sweet Duffy" at TDS. The type of fabrics, pleated, the beret, they traced every details. Also they matches wig color as each bear body. How marvelous!
"Duffy" & "ShellieMay" from Tokyo Disney Sea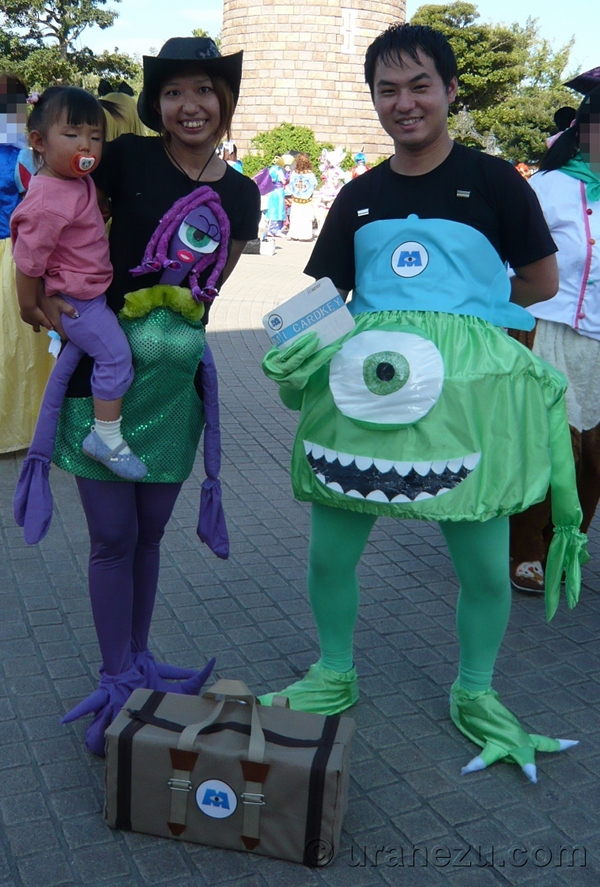 Family Monster Fun!
They wear black T-shirt, so very show up their character. The Mike costume is hoop skirt application. They enjoyed with brilliant ideas.
"Boo", "Mike" & "Celia" from "Monsters, Inc."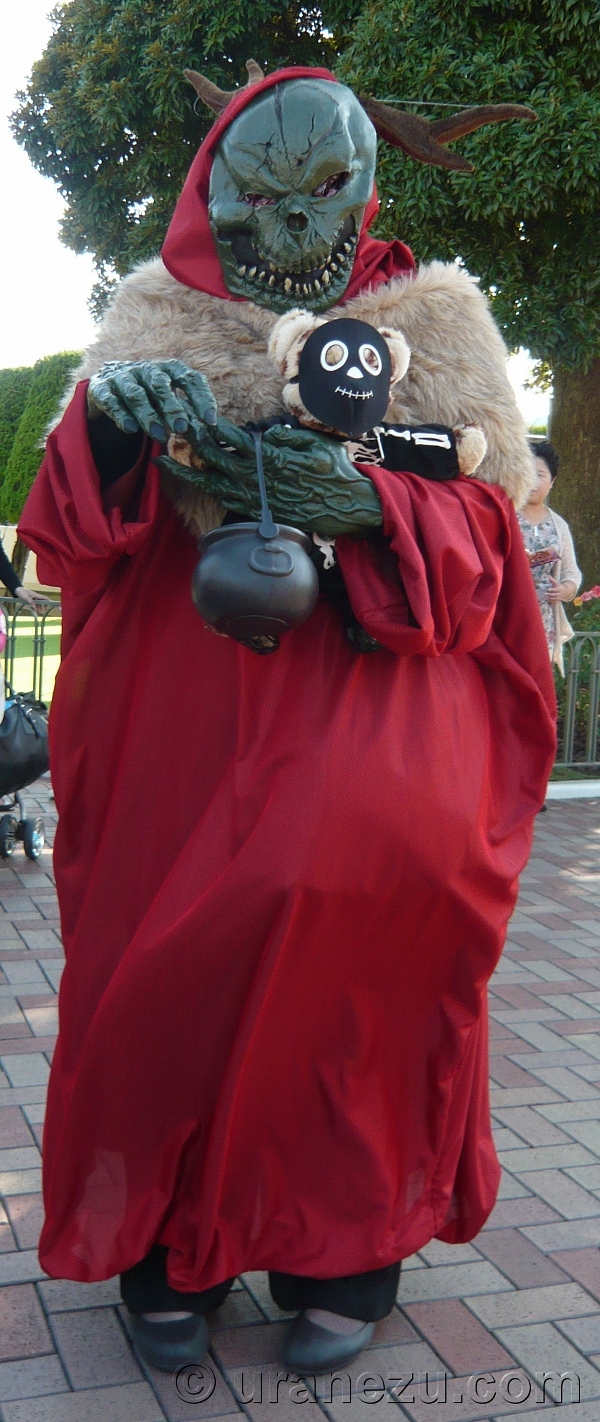 Be ware! He gets you!
The Horned King get the Black Cauldron and one of the poor Duffy the bear has turned his undead worriers. I amazed her (the person as Horned King is a lady!) elaborateness.
"Horned King" from "The Black Cauldron"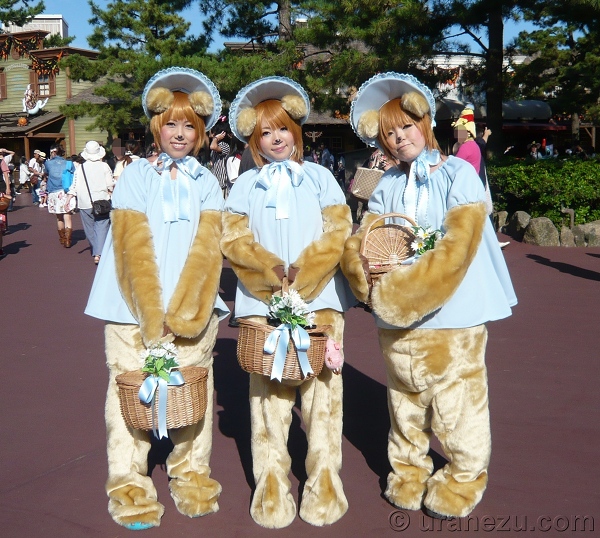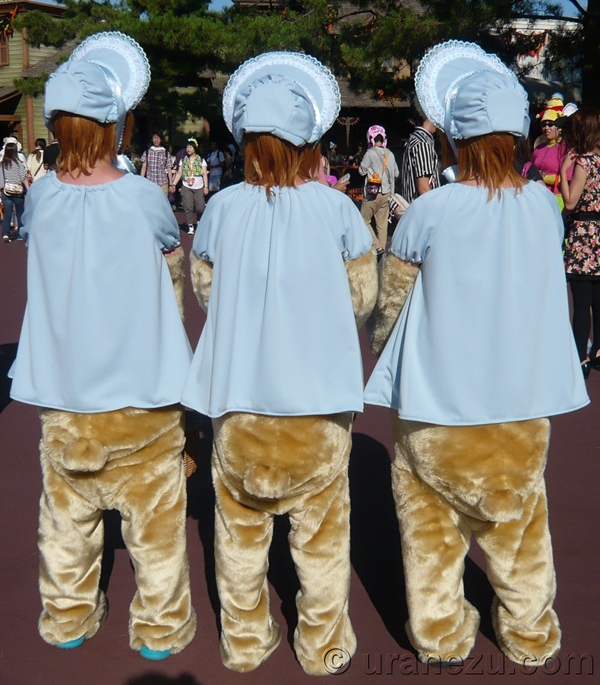 Break for the performance!
They received guest attention too cute to be legal. Did you know? They made fur bear body by their own!
"Bunny", "Bubbles", and "Beulah" from "Country Bear Theater"(The attraction named like this at TDL.)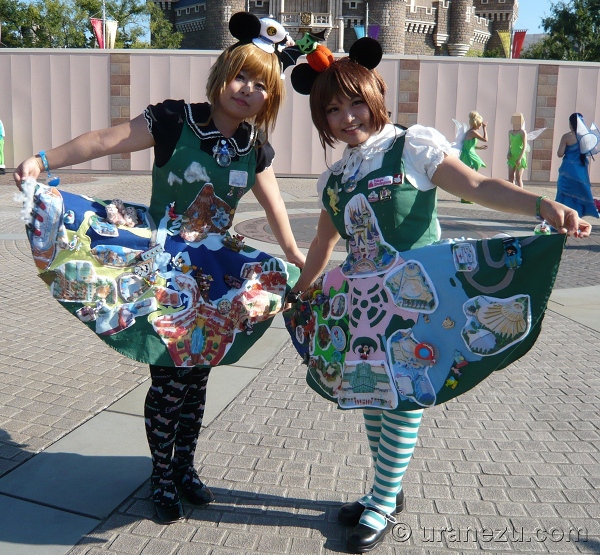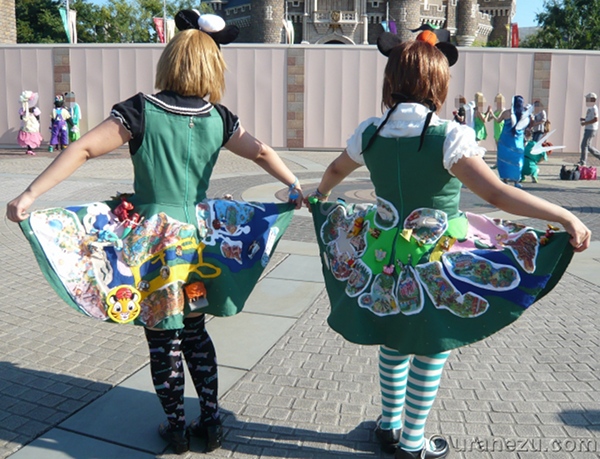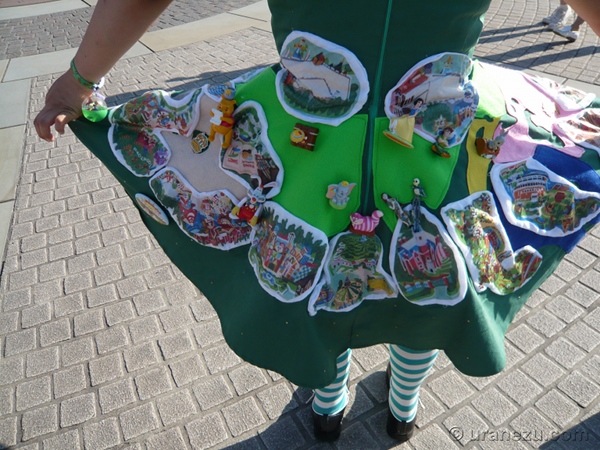 Turn around, around the TDR!
What a innovator girls! They made the dress as scanned and copied the map on fabrics and sprinkled themed pins or figures.
"TDL" and "TDS" from the "Tokyo Disney Land & Tokyo Disney Sea Guide Map"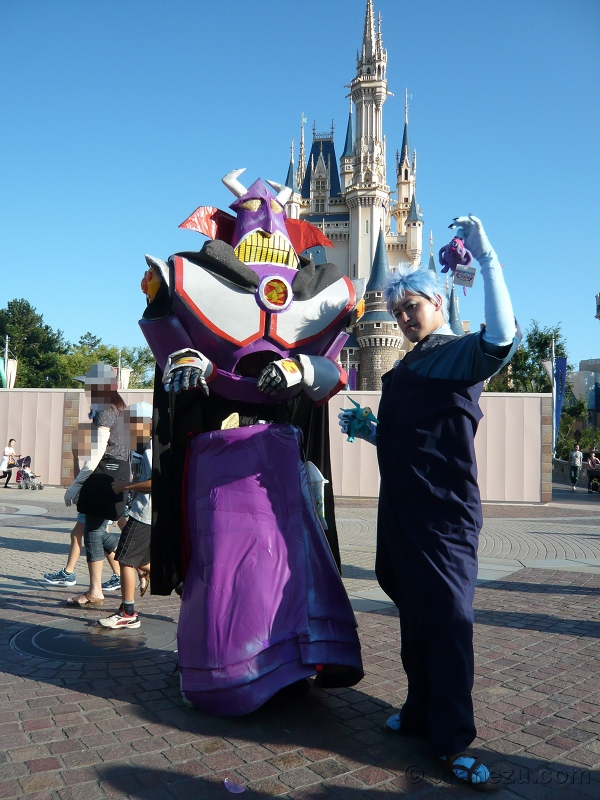 Villeins from underground and space!
The tallest Zurg was very eye catching.
There are many guest disguised as Disney villeins, however as Hades is rare.
"Emperor Zurg" from "Toy Story" & "Hades" from "Hercules"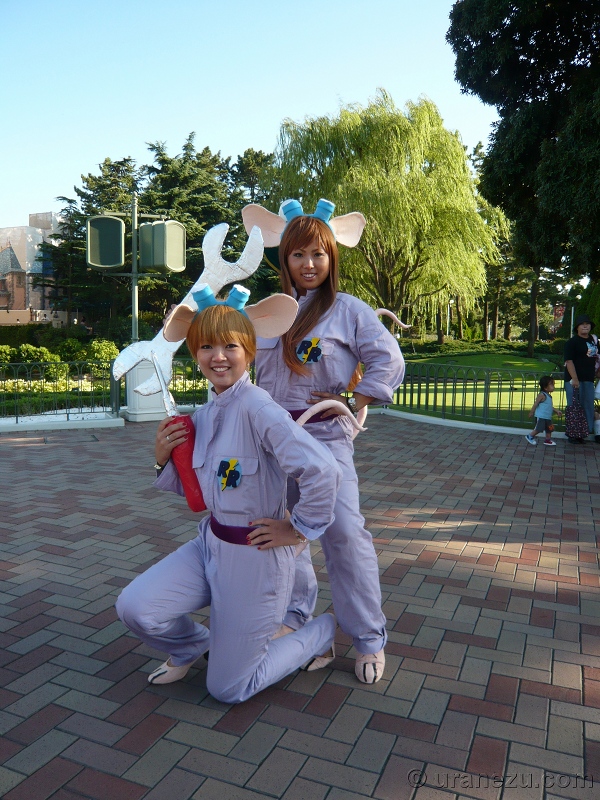 Two cute almighty mouses comes!
They created the right atmosphere as Gadget.
I like their props too, but my favorite is extra-efforting heels.
"Gadget" from "Chip'n Dale Rescue Rangers"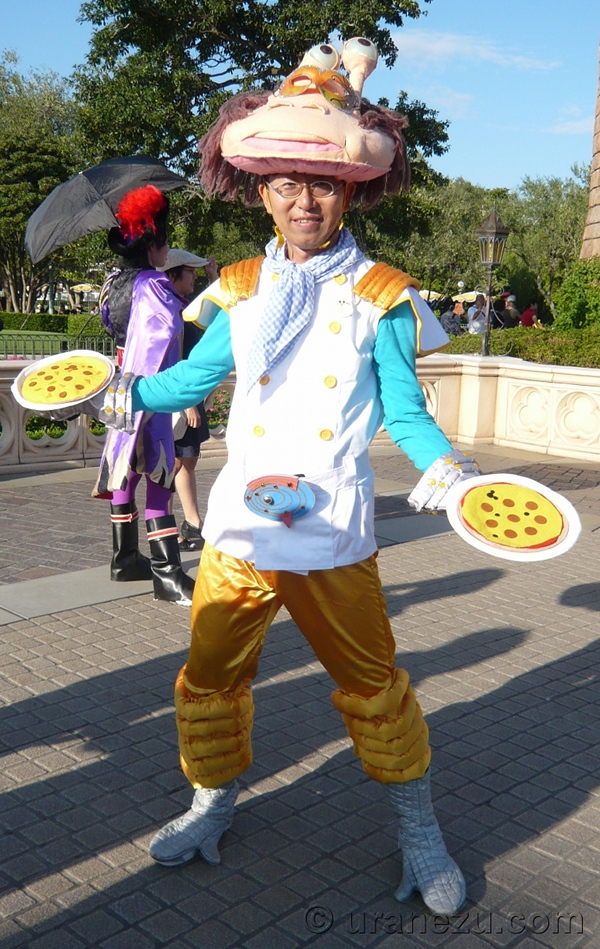 Special delivery!
Who is "Tony Solaroni" ?
At Pan Galactic Pizza Port, Tony is sitting on the second floor and operating the huge Pizza Machine, therefore it is difficult to see him complete in every detail.
I didn't realized that Tony's shoos shape like a oven mitt!
"Tony Solaroni" from "Pan Galactic Pizza Port"(the counter service restaurant at TDL)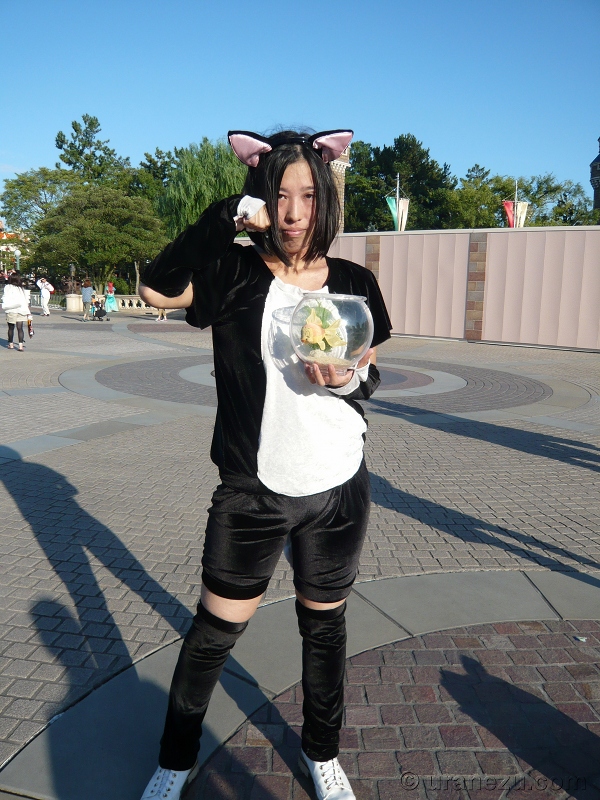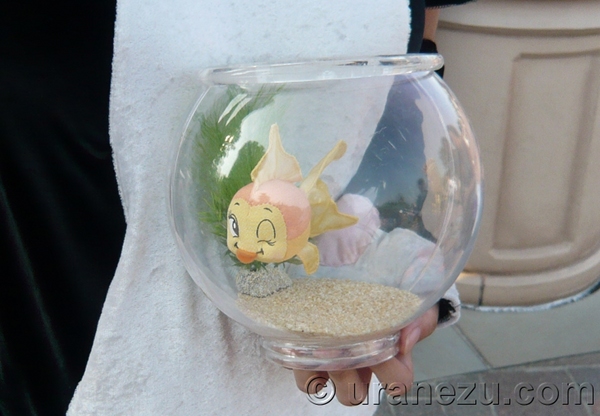 Anywhere with you!
The pieces of her costume is very simple and clever which able to recognize easily as Figaro the cat. She brings the best friend Cleo the golden fish.
The details of fishbowl is exquisite.
"Figaro" from "Pinocchio"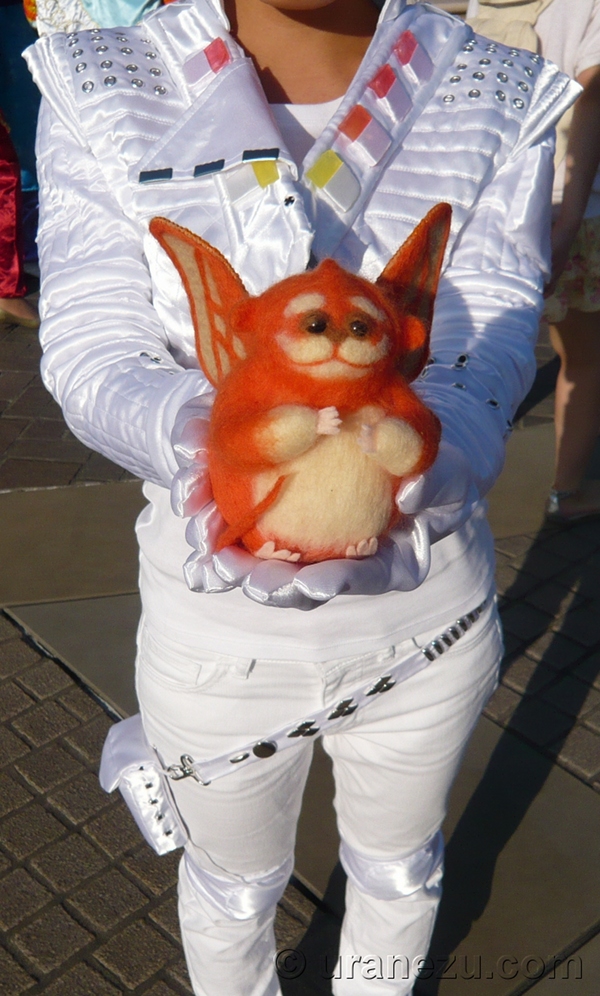 She is Here to Change the TDL!
Of course EO back to TDL too. Great strike a pose with her handmaid fuzzball.
Awesome fuzzball is wool felt doll made by her own.
"Captain EO" from "Captain EO"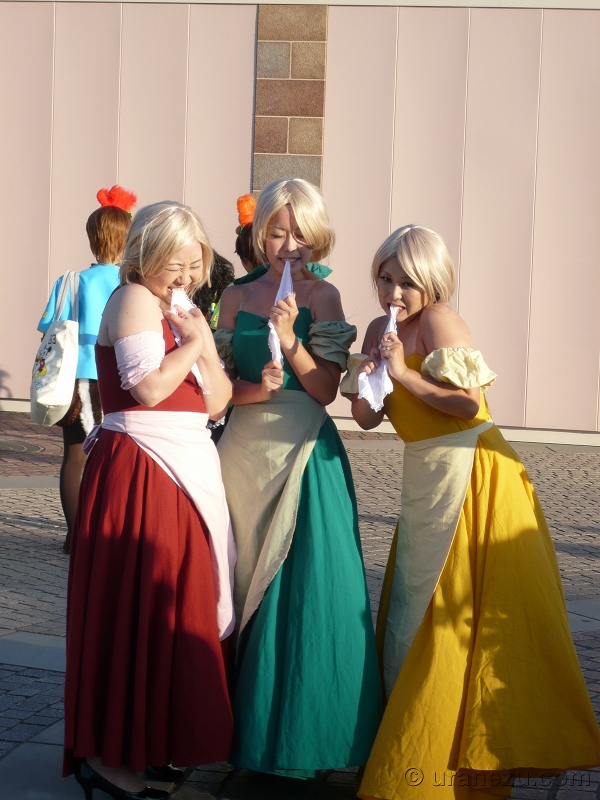 How frustrating!
They chew on their handkerchief with the chagrin.
Nice expression three cute girls!
"Silly Girls" from "The Beauty and the Beast"

Keep me be brainwashes!
Pretty villein comes from the deepest sea. There are many Ursula, Ariel, Vanessa is very rare.
"Vanessa" from "The Little Mermaid"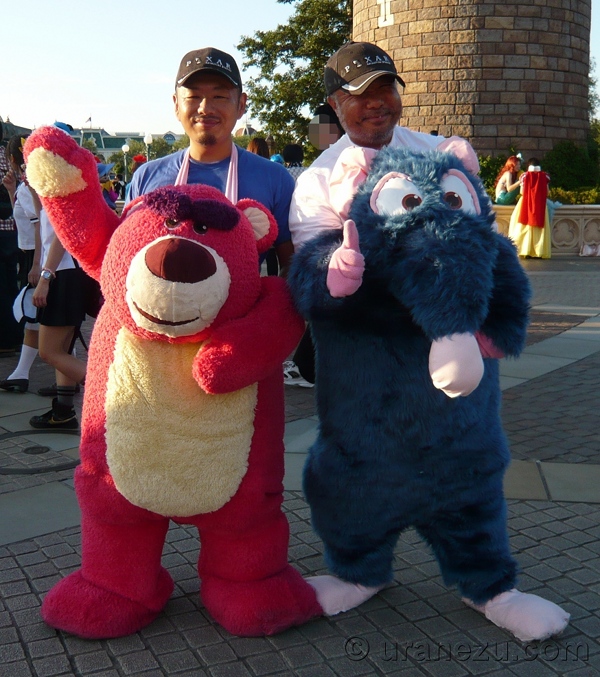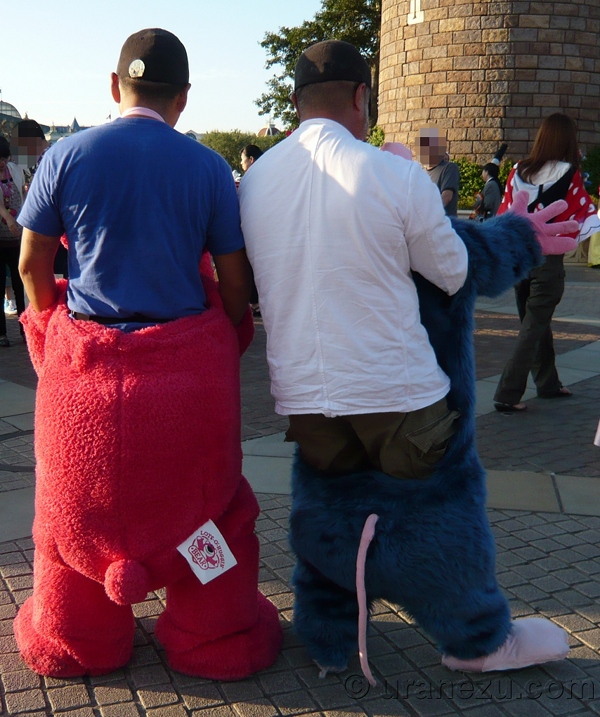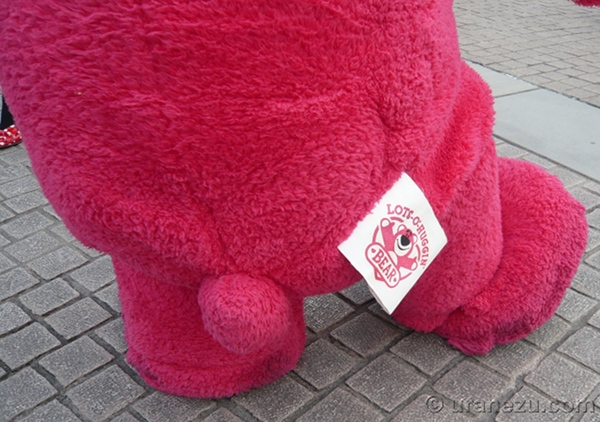 Pixar's!
The materials, the size, details, everything is perfect.
You can not miss it their tails and the tag of back shot.
"Remy" from "Ratatouille" & "Lots-o-Huggin Bear" from "Toy Story 3"