Amazing Halloween Costume
> 2011 Part 02
---
---
Please do not use uranezu pictures on other websites without permission.
Please do not use uranezu.com cosplay pictures on other websites. All of the cosplayers of this site gave me a permission to use only on my website "uranezu.com". Thank you for your understanding.
If you find any copies of the uranezu cosplay pictures in any other places being used on a web site, printed or sold without my permission, please inform me as soon as possible, for there is a possibility of an infringement of copyright. It is also helpful if the URL(if there is one) or the place they are being printed or sold is indicated, so that it is possible to warn or to take legal actions against the person involved.
For many cosplayers gave their pictures to uranezu.com., please understanding and support this.
Part 2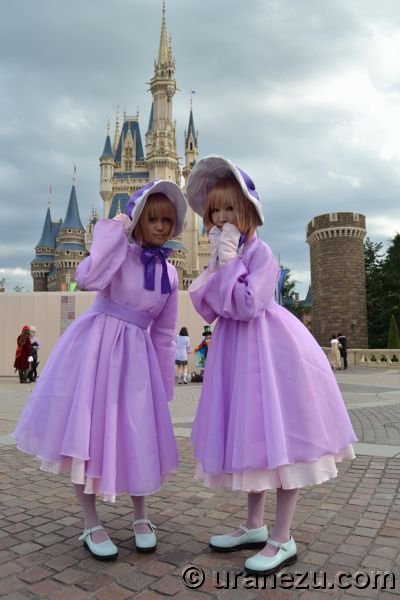 Curiosity killed the...!
A sweet chiffon dress with shell bonnet, exactly they are cute young oysters. They are wearing the mittens have a fine performance.
"The Young Oysters" from "Alice in Wonderland".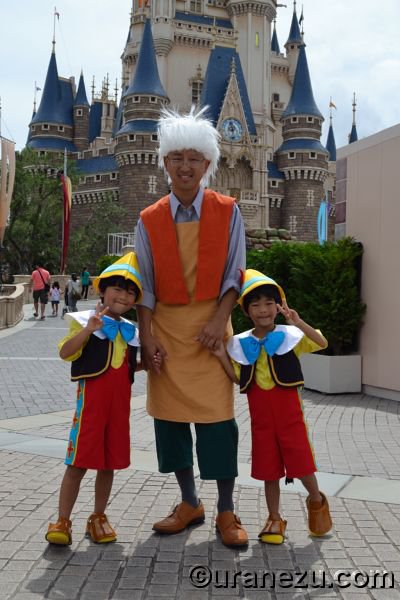 Happy ever after!
Of course there are many family enjoy the dress up for Halloween. The father and two kids are wonderful Pinocchio unit.
"Pinocchio & Mister Geppetto" from "Pinocchio".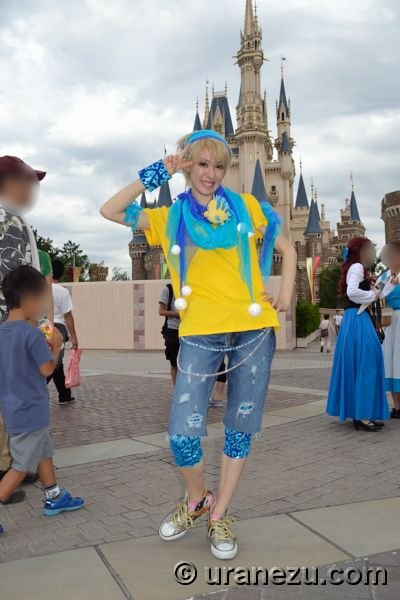 Cool fish!
She is stylishly dressed and even more surprisingly, we can understand at a glance what her character is. What a good sense of fashion!
"Flounder" from "The Little Mermaid".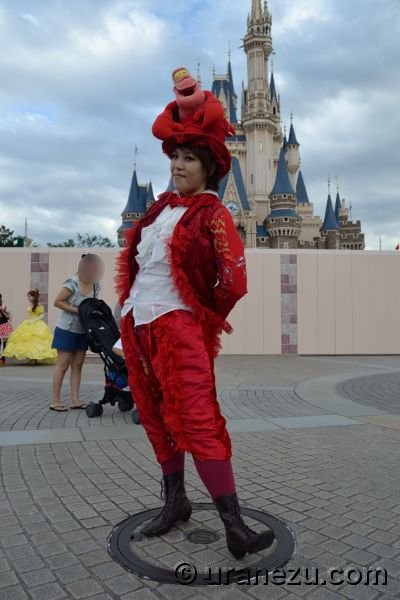 A royal court concert in formal wear!
A gorgeous ruffled lace shirt and a frilled sequined jacket is exactly match the image of Sebastian in a glamorous concert. I was amazed by her work.
"Sebastian" from "The Little Mermaid".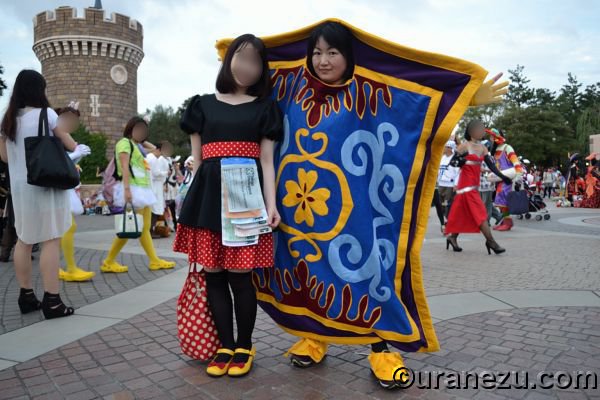 (cover her faces by her own request)
Go on the Magic carpet, back to the good old days!
The left lady made a long-forgotten treasure, it is Big 10 tickets is wonderful. (In TDL. Booklet of tickets called as Big 10.) I wish the beautiful magic carpet took me to good old park.
(Did you know the Magic Carpet lady is same as "Cape Cod Lighthouse" in 2010?) "Big 10 girl & Magic Carpet" from "TDL" and "Aladdin"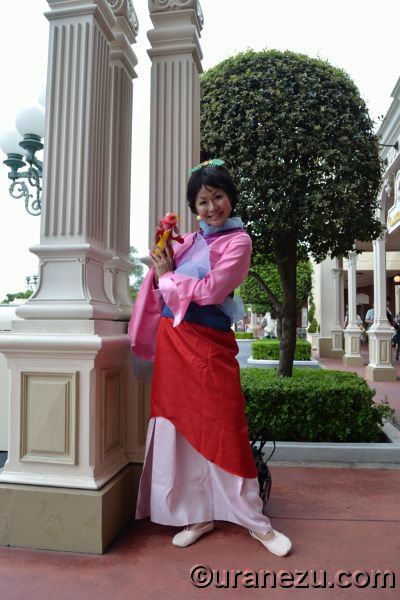 When it blooms!
She looks like a real face character who has a nice smile. Her hairstyle is also beautiful without wearing wig.
Title role from "Mulan".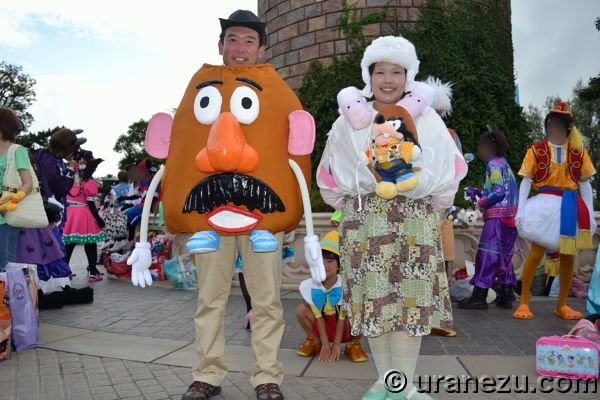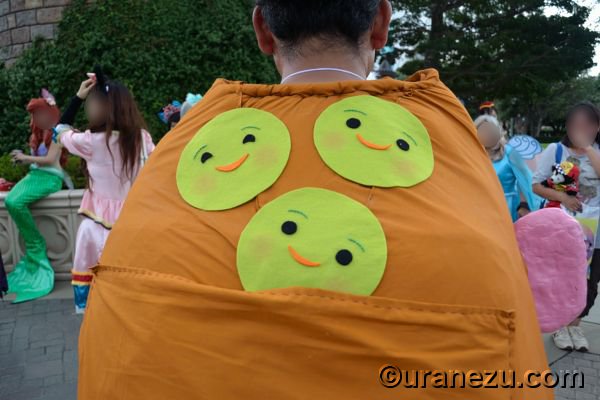 Wonderful side characters!
I often came across some guests dressed as a Bo Peep with a sheep bag, sheep plushie or sheep accessory, however I have never seen a guest who dressed as a Bo's sheep in itself! I like her choice very much. In this year, her father dressed as a Mr. Potato Head which is the first time to the Disney's Halloween event.
(Did you know the Bo's sheeps lady is same as "Baby Face (A.K.A. Spider Baby)" in 2010?)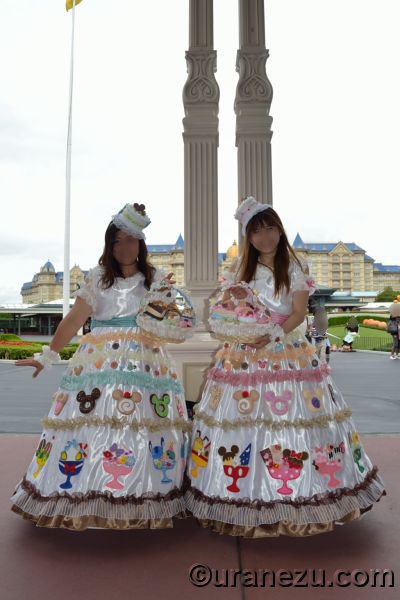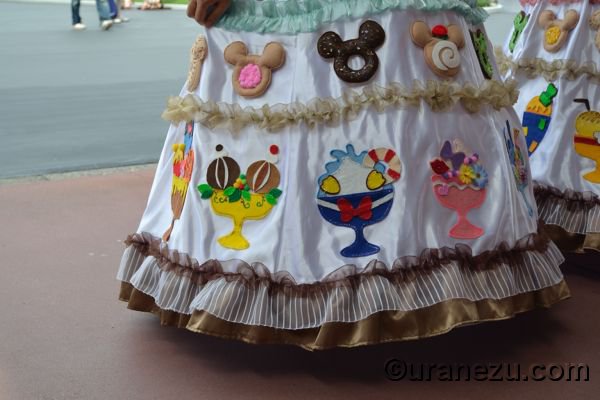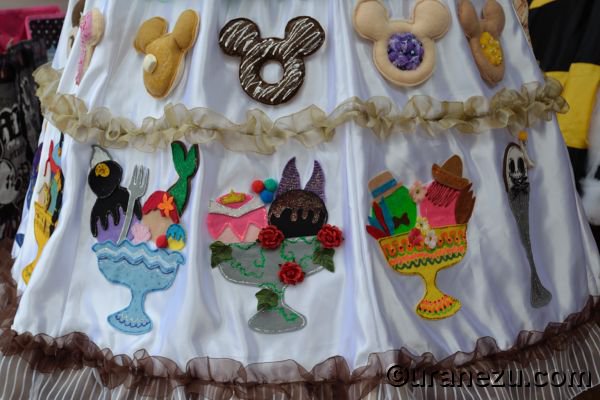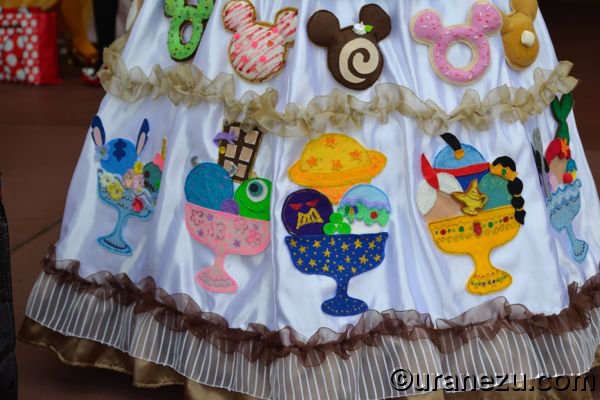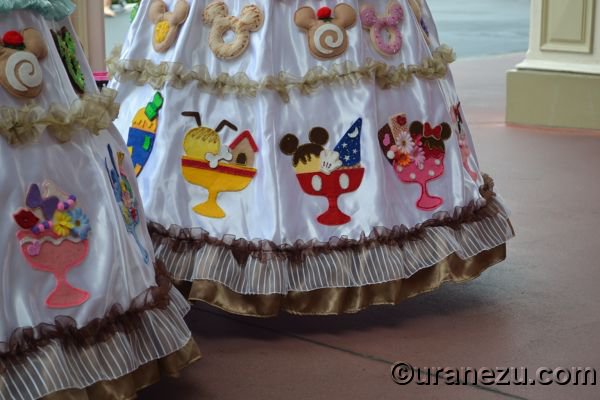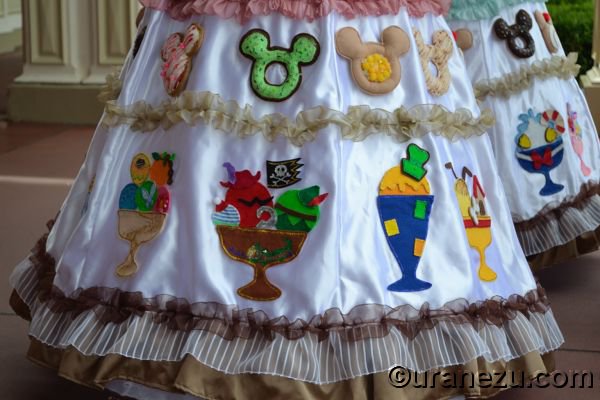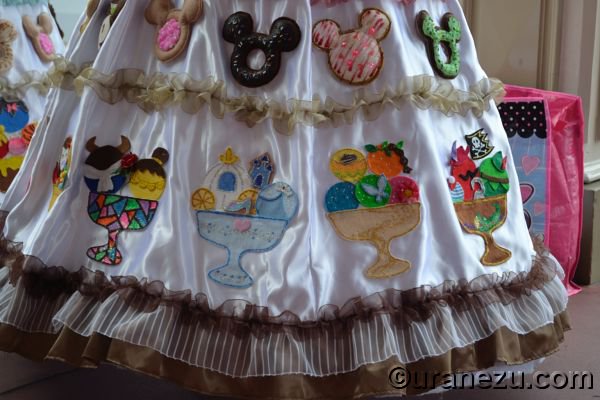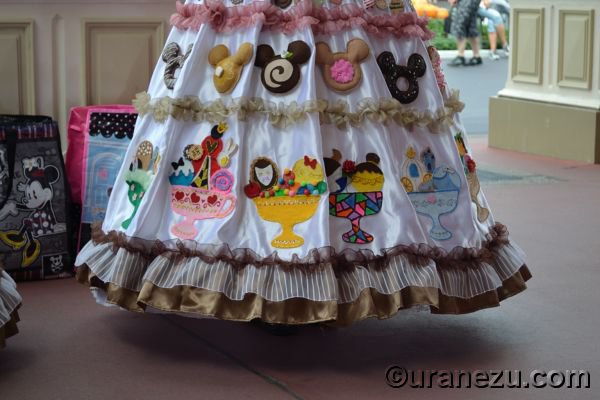 Disney Confectioneries!
Amazing just amazing... Please look at her great dress carefully, and you can see many mouth-watering Disney character sundaes.
"Disney Sweets"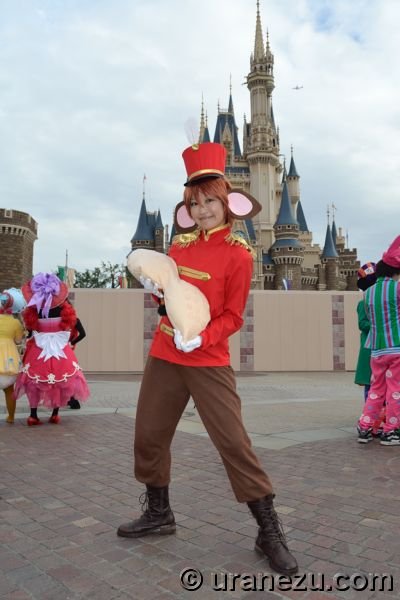 Want some peanuts?
Here comes a cheerful Timothy with a delicious-looking peanut. Her posing gives you a weight of the peanut is nice.
"Timothy" from "Dumbo".