Amazing Halloween Costume
> 2010 Part 2
---
---
Please do not use uranezu pictures on other websites without permission.
Please do not use uranezu.com cosplay pictures on other websites. All of the cosplayers of this site gave me a permission to use only on my website "uranezu.com". Thank you for your understanding.
If you find any copies of the uranezu cosplay pictures in any other places being used on a web site, printed or sold without my permission, please inform me as soon as possible, for there is a possibility of an infringement of copyright. It is also helpful if the URL(if there is one) or the place they are being printed or sold is indicated, so that it is possible to warn or to take legal actions against the person involved.
For many cosplayers gave their pictures to uranezu.com., please understanding and support this.
Part 2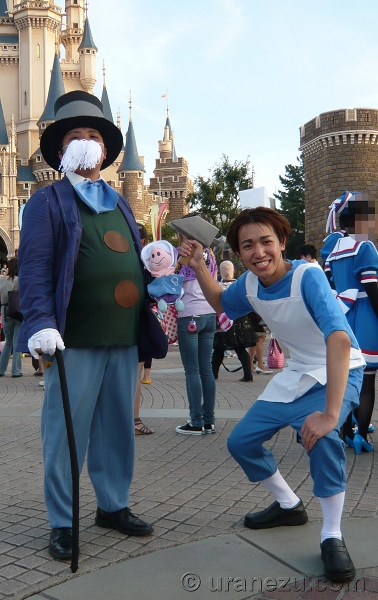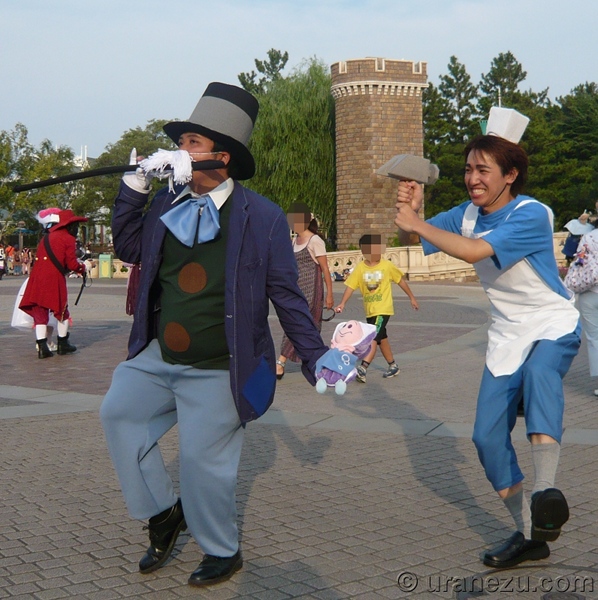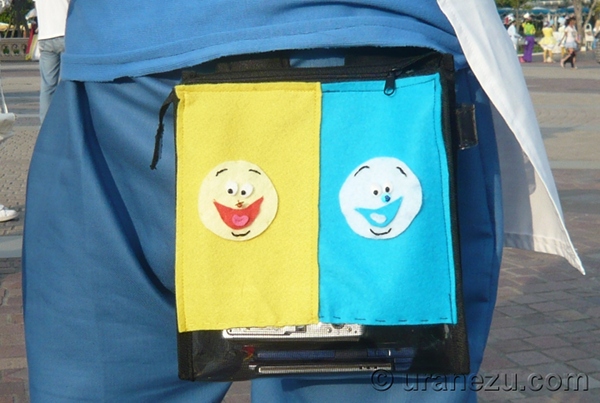 Share a baby oyster!
The most hilarious mate I have ever seen at TDL Halloween. Look at the hip bag! I admire the depths of their interest in and loyalty to the character.
"Walrus" & "Carpenter" from "Alice in Wonderland"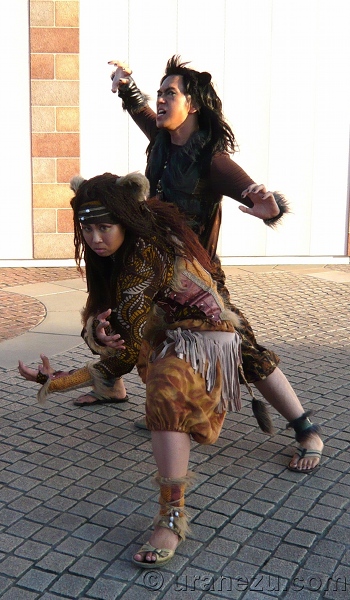 Be prepared!
They inspired the Broadway musical, the Lion King are eye-catching.
Their Animalistic motion and their exotic costumes would be perform on the Broadway.
"Mufasa" & "Scar" from "The Lion King"

Catch you!
What a smile-provoking "Song of the South" unit! Did you notice that the Duffy Bear as Brer Bear.
All of their costume made by the Brer Fox the mother.
"Brer Rabbit" & "Brer Fox" from "Song of the South"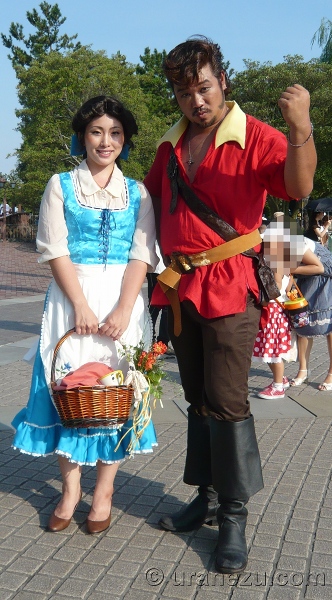 Don't touch my girl!
Most Japanese is spindly, but this Gaston is not.
Bell is lovely smile with her powerful guard. Did you notice that the tip inside Bell's basket.
"Bell" & "Gaston" from "The Beauty and the Beast"
Fateful encounter at TDL!
Their posing and expression are absolutely nice. And look at the Ken's wig, Brilliant!
"Barbie" & "Ken" from "Toy Story 3"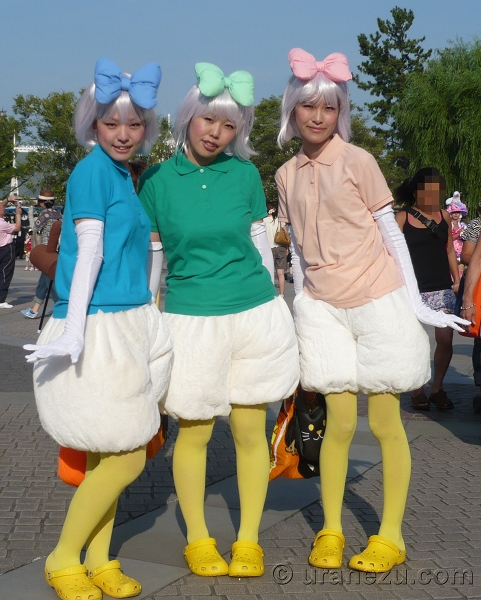 Three yakky kicky nephews!
Girl's version of Huey, Dewey, and Louie wares a pretty ribbon instead of their caps.
Daisy Duck would love to talk about fashion with them.
"Dewey", "Louie", "Huey" from "Donald's Nephews"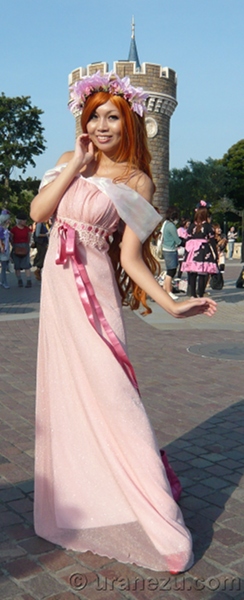 Halloween enchanted!
At TDL, Gisselle is very popular disguising character, however the most of the Gisselle wares spacious wedding dress. This pretty Gisselle's version is animated version of Gisselle when she rescued by prince Edward in animation world.
"Gisselle" from "Enchanted"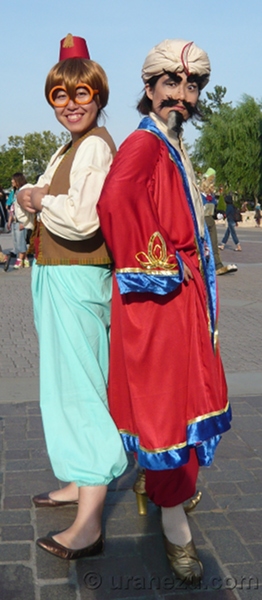 Come and See us to The Magic Lamp Theater!
The character from the live actor attraction at TDS, the pure-hearted young assistant Assem and his master swagger but lovable "Shaban". The costumes looks like real, even more than, they really grasp what their mannerisms.
"Assem" & "Shaban" from "The Magic Lamp Theater"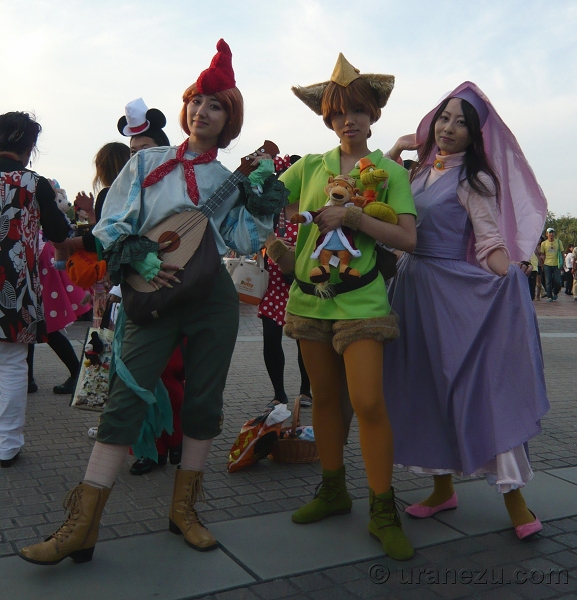 Hear the song of "Oo De Lally"!
Fantastic classic character comes at TDL. Especially, their head dress is beautifully-designed.
"The Rooster", "Robin Hood", "Maid Marian" from "Robin Hood"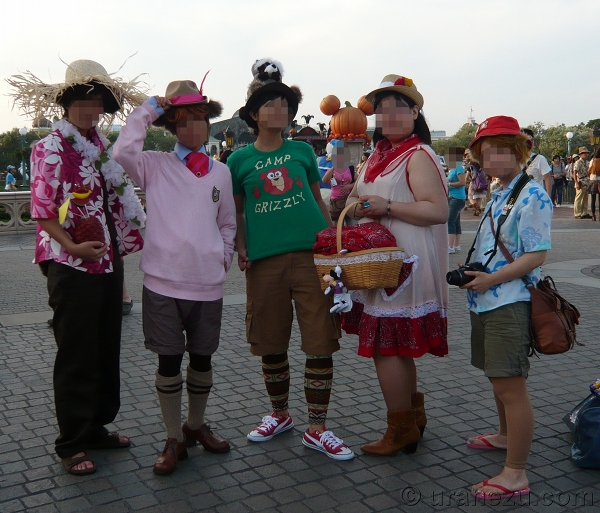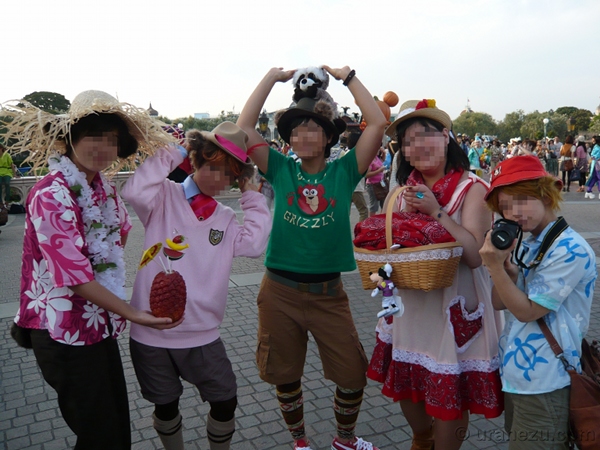 (cover their faces by their own request)
Summer bears jamboree!
Here comes another group from "Country Bear Theater" wear summer show version. Their costumes and props are splendid.
"Gomer", "Earnest", "Henry", "Trixie", "Wendell" from "Country Bear Theater" (same as Country Bear Jamboree, but names as this)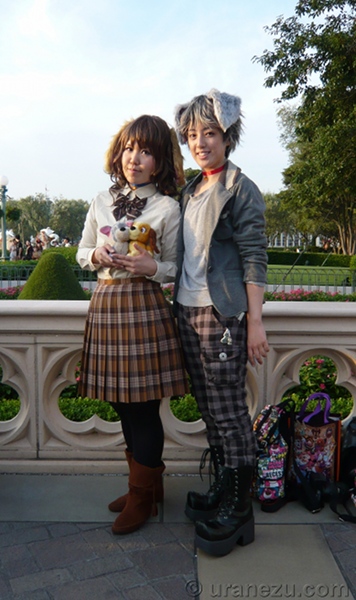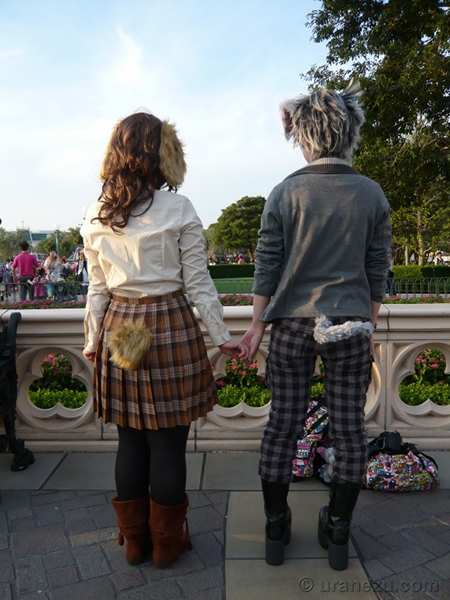 Kawaii Lady & Tramp!
I was very impressed with their ability to personalization from just bare animals (sorry, Lady & Trump). They are wonderful choice of the Lady & Trump like clothes.
"Lady" & "The Tramp" from "Lady and the Tramp"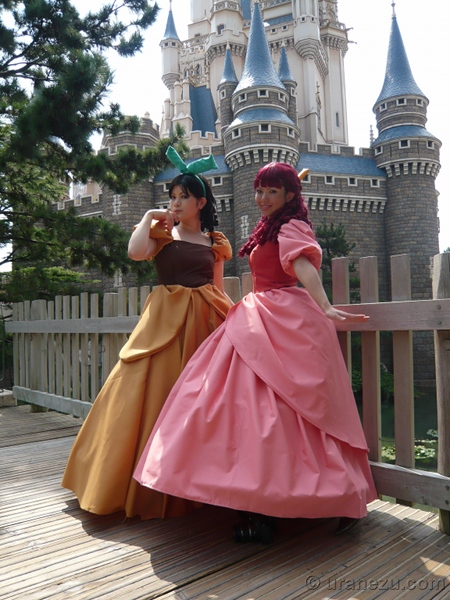 Inspection before the ball!
Their costumes faithful to the original Disney animation "Cinderella". In movie the step-sisters appear on two types of dress exclude nighty, one is dayware dress, and the other is the dress for the ball. Unfortunately, the face character at the park ware combined these two dresses, however their costumes real dayware dress version.
"Drizella" & "Anastasia" from "Cinderella"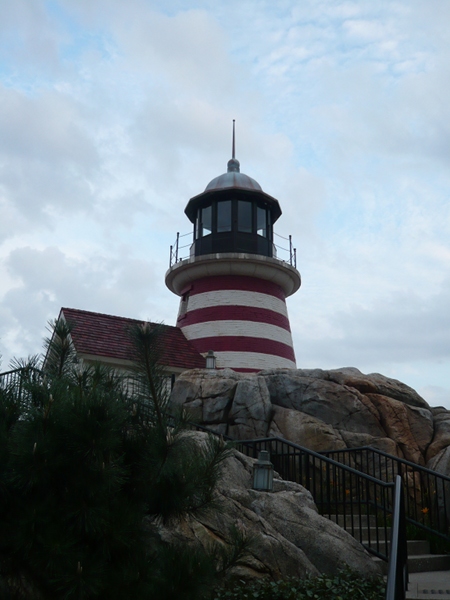 Shine a bleak TDL future!
Here comes a pretty landmark at American Waterfront TDS, her light head dress actual shine is awesome.
"Cape Cod Lighthouse" from Tokyo Disney Sea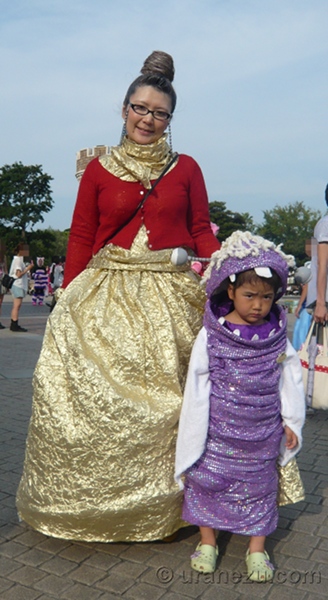 Sorry, Boo just take one shot!
Nice shimmer dress as Roz and Boo costume, she is very lovely and look great.
"Roz" & "Boo" from "Monsters, Inc."