Amazing Halloween Costume
> 2011 Part 06
---
---
Please do not use uranezu pictures on other websites without permission.
Please do not use uranezu.com cosplay pictures on other websites. All of the cosplayers of this site gave me a permission to use only on my website "uranezu.com". Thank you for your understanding.
If you find any copies of the uranezu cosplay pictures in any other places being used on a web site, printed or sold without my permission, please inform me as soon as possible, for there is a possibility of an infringement of copyright. It is also helpful if the URL(if there is one) or the place they are being printed or sold is indicated, so that it is possible to warn or to take legal actions against the person involved.
For many cosplayers gave their pictures to uranezu.com., please understanding and support this.
Part 6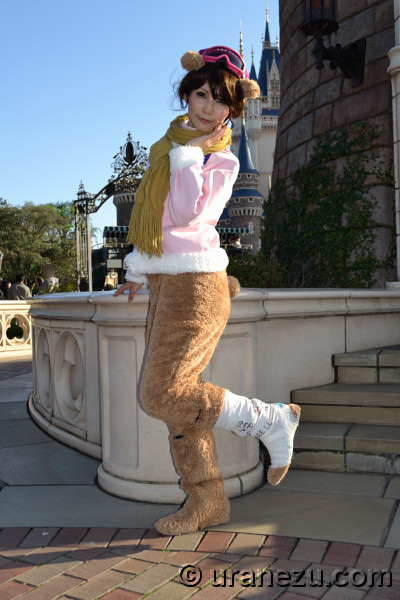 Get well soon!
A very attractive injured bear from "Country Bear Theater". She performed well the charming diva.
"Teddi Barra" from "Country Bear Theater Christmas Special ver.".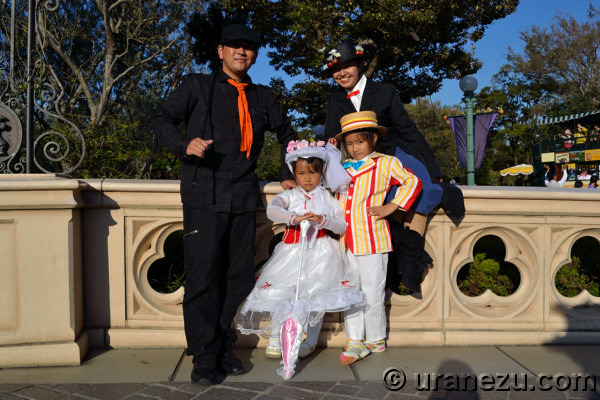 Jolly Holiday!
This warm and wonderful family offered a variety of sizes Mary and Bert. It's a happy moment for me to meet the family that enjoyed the TDL Halloween.
"Mary Poppins" & "Bert" from "Marry Poppins".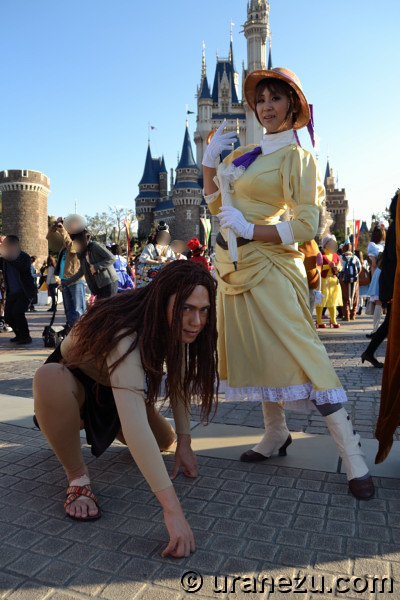 Two Worlds!
This party created the perfect world of the "Tarzan". I was impressed with their inquiring mind for the Disney's animation.
(Did you know this party is same as "Barbie & Ken" from the "Toy Story: Hawaiian Vacation" in 2011 ?)
"Tarzan" & "Jane" from "Tarzan".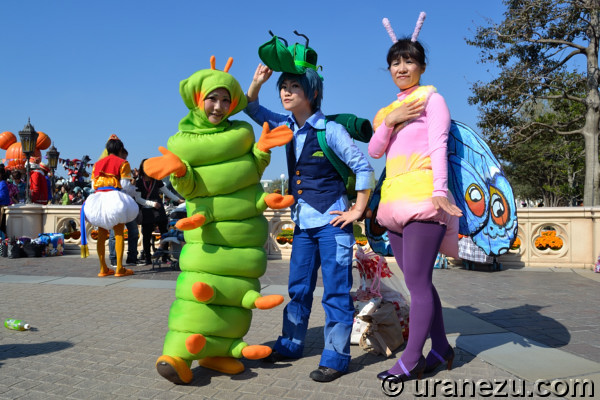 Halloween Bugs!
They expressed gorgeously a vivid color of the film. The Heimlich's texture, the Flik's props includes a leaves cap and backpack, and the Gypsy's beautiful wing are also wonderful.
"Heimlich", "Flik", "Gypsy" from "A Bug's Life".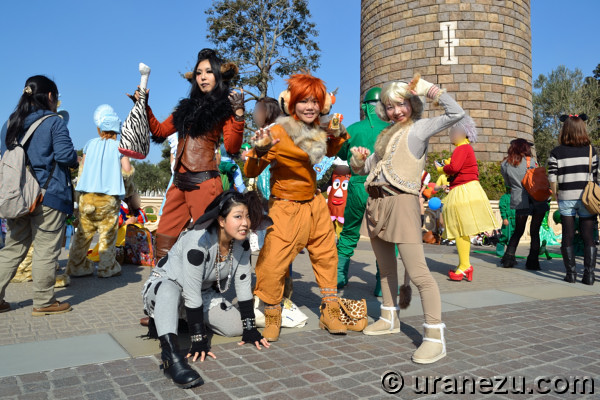 I just can't wait the Halloween Night!
This Lion King unit is very lively and fashionable team. Each of them gave a wonderful expression.
"Scar", "Simba", "Nara", "Shenzi" from "The Lion King".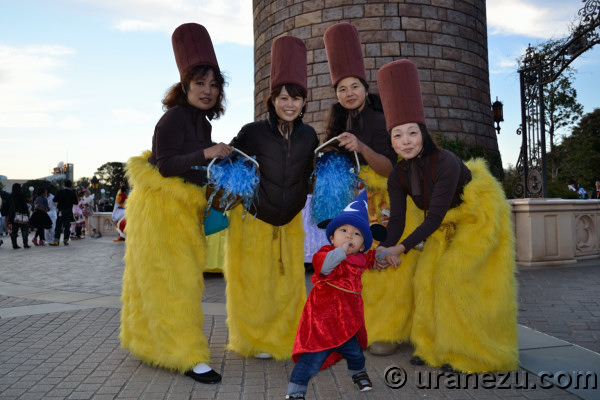 A well controlled brooms and a footloose apprentice!
We can feel the enjoyment from their Halloween disguise. I have admiration for the judicious choice of costume material.
"Brooms" & "Apprentice" from "Fantasia".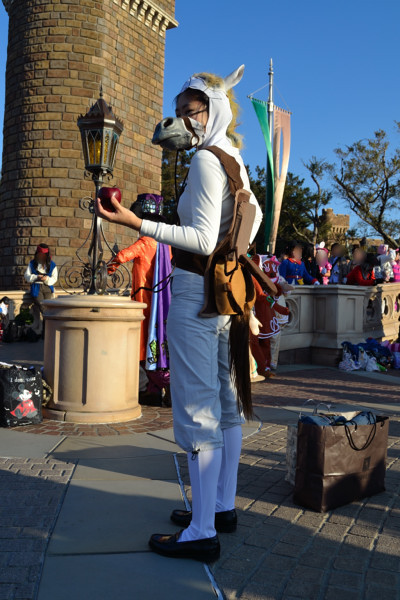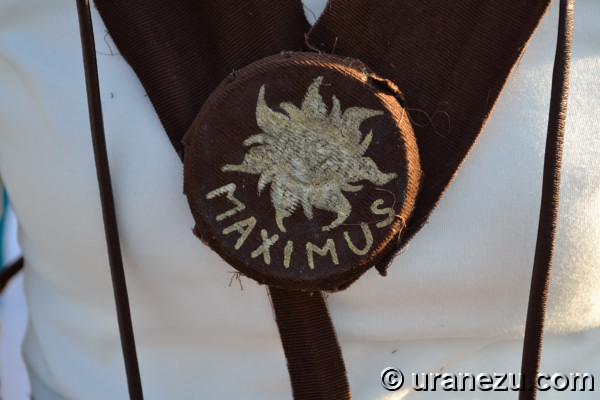 A real hero!
I never expected to see a leading figure of the "Tangled", so I was very excited. She skillfully created the saddle and the tag.
"Maximus" from "Tangled".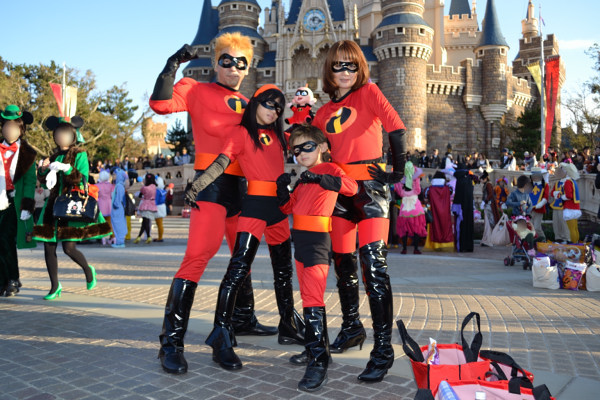 Here they comes!
It was so cool the Incredibles-studded TDL Halloween. This intensity was a delight for guests to watch.
"Mr. Incredible", "Violet", "Dash", "Mrs. Incredible" from "The Incredibles".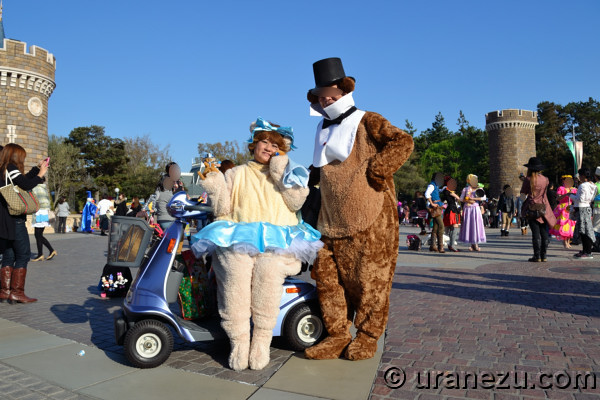 (Cover his eyes by his own request.)
Fluffy entertainer!
In this year, there are many bears from the "Country Bear Theater". This party is the most fluffy and good fur. They created a nice atmosphere.
"Trixie" & "Henry" from "Country Bear Theater".