Amazing Halloween Costume
> 2012 Part 02
---
---
Please do not use uranezu pictures on other websites without permission.
Please do not use uranezu.com cosplay pictures on other websites. All of the cosplayers of this site gave me a permission to use only on my website "uranezu.com". Thank you for your understanding.
If you find any copies of the uranezu cosplay pictures in any other places being used on a web site, printed or sold without my permission, please inform me as soon as possible, for there is a possibility of an infringement of copyright. It is also helpful if the URL(if there is one) or the place they are being printed or sold is indicated, so that it is possible to warn or to take legal actions against the person involved.
For many cosplayers gave their pictures to uranezu.com., please understanding and support this.
Part 2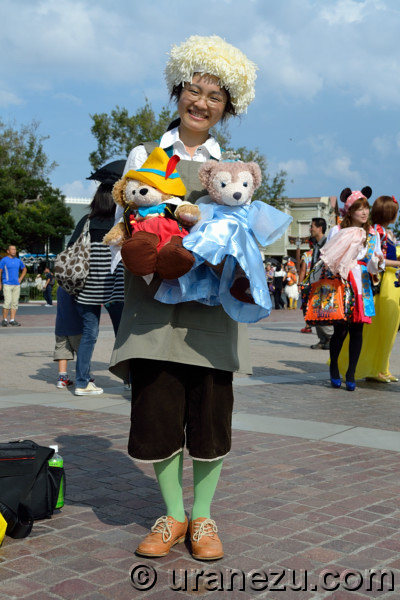 This Miss Geppetto is the craftsman of Pinocchio Duffy and Blue Fairy Sherrie May. I like her big smile with pretty woolen wig.
"Mister Geppetto" from "Pinocchio".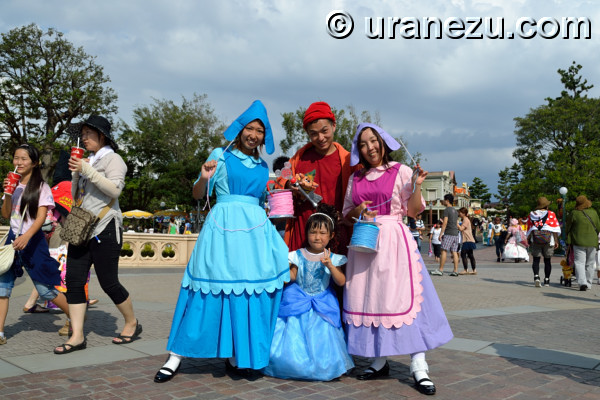 This one family & a friend party showed me a pretty amusement Cinderella unit. Their needle with thread roll the props are very nice too. (Did you know they are same as "Monsters, Inc." in 2010?)
"Susie, Cinderella, Jaq, and Perla" from "Cinderella".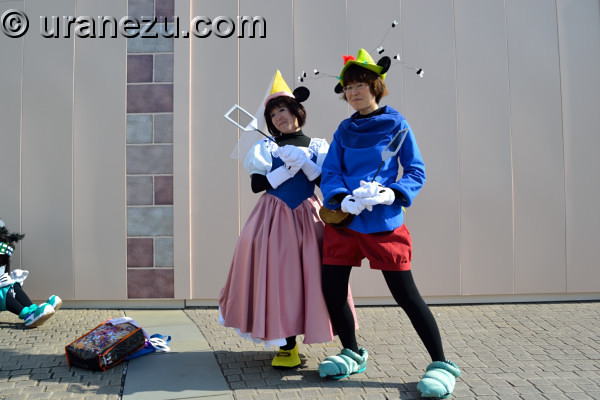 I surprised that they have a fine performance. When I asked the picture of them, Mickey attached the flies her hat and both of them hold the fly flaps. I was impressed by their preparation for photo.
"Minnie & Mickey" from "Brave Little Tailor".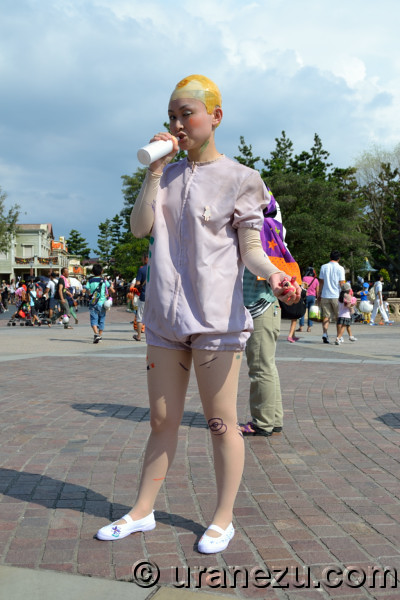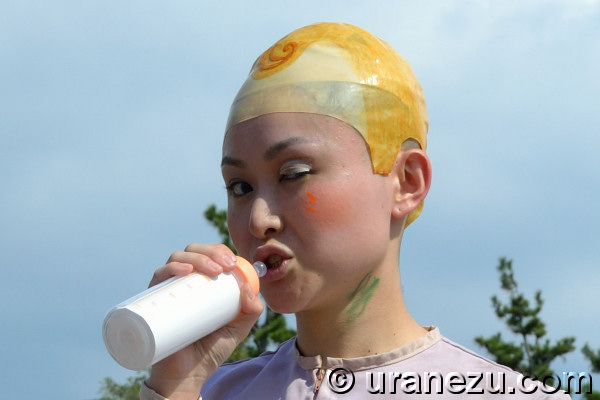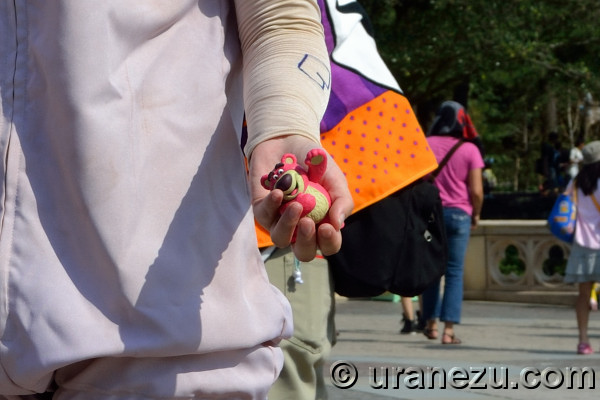 Bye-bye, Lotso!
She was so outstanding in a colorful Halloween costumers. She really duplicate a lazy eye and a childlike scribbling of her body. And she hold the Lots-O'-Huggin' Bear, just like movie. Her posing was very calculated and very pretty Big Baby.
"Big Baby" from "Toy Story 3".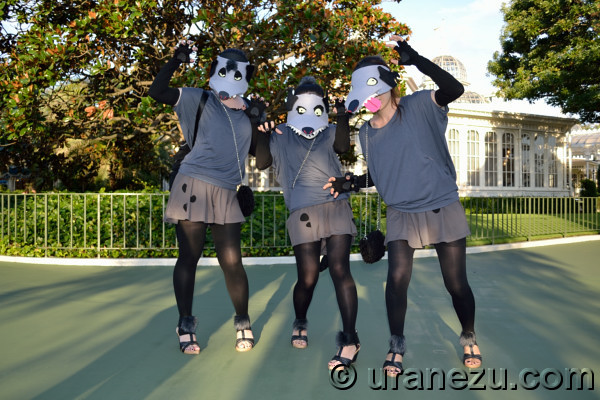 Chow Down!
When I asked for the photo, three pretty young ladies changed her innocent attitude to sly hyenas abruptly. I like the sun visor which very effective and charming. I think that their balance of the costume is wonderful.
"Shenzi, Banzai, and Ed" from "The Lion King".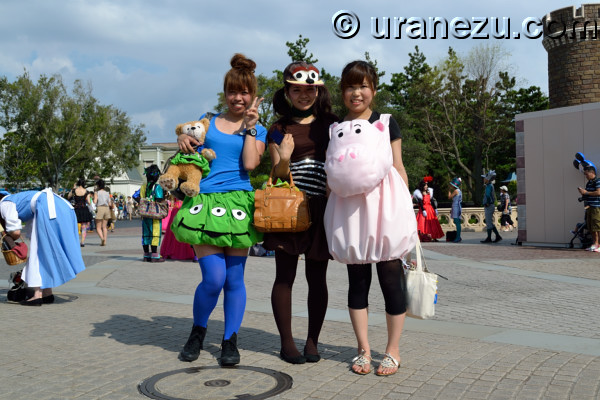 Let's Party!
I am very happy to share of this group with you. You can feel a fun-filled air at TDL Halloween from their pretty expression. Cute costume arrangement of the character is very nice.
"Aliens, Slinky Dog and Hamm" from "Toy Story".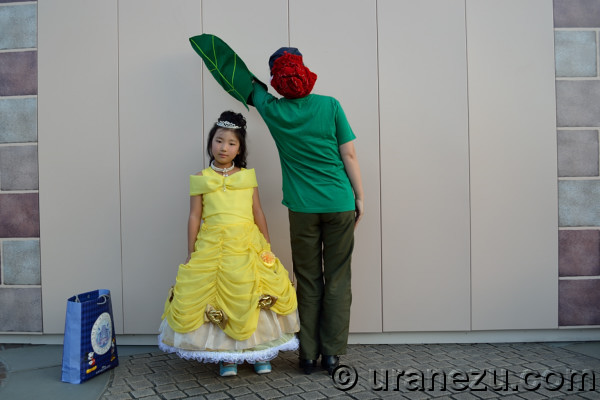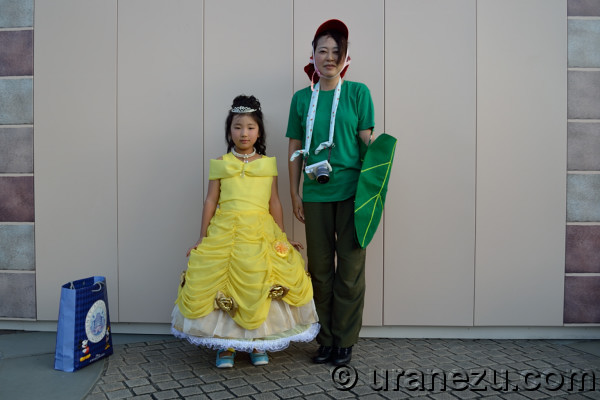 Absolute necessary!
In TDL Halloween, there are many bells, but the enchanted rose is just only her. This encounter was jubilant. Adorable little Bell and the magic Rose the mother's combination is great, I really impressed by her idea.
"Bell & Magic Rose" from "Beauty and the Beast".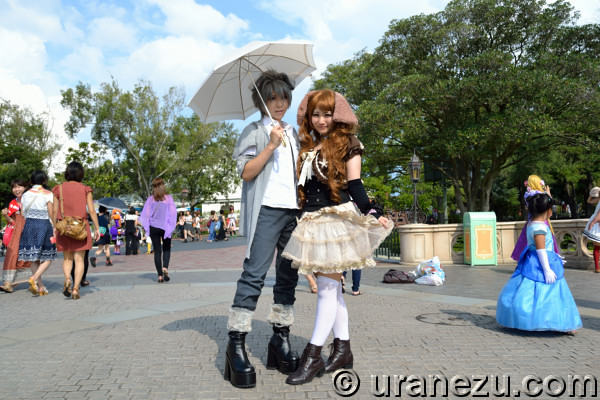 Kawaii Laditra!
Their costumes combine beauty and characteristic of Lady & Tramp. This lovely Lady & Tramp distinctive characteristic of fashionable young Japanese style.
"Lady & Tramp" from "Lady and the Tramp".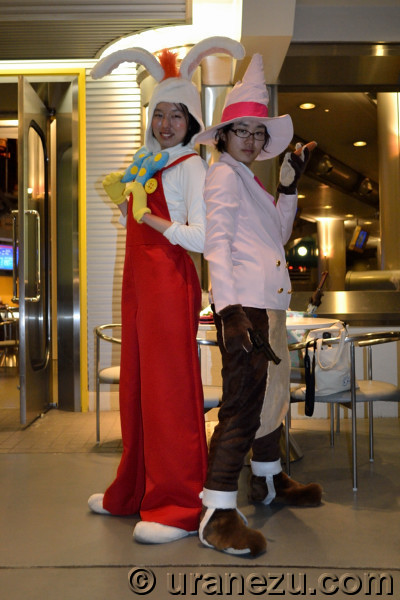 Foe? No Sisters!
One of my favorite film is "Who Framed Roger Rabbit". I was excited when I saw them. The slim, fluffy Roger quite same as the real lanky character, and the leader of the weasels, Smarty is really cool!
"Roger Rabbit & Smarty" from "Who framed the Roger Rabbit".