Park Now
>
Park Now Archive
> 2013 Last Quarter Archive
---
Dec. 31 2013 about Take A Look Back Over 2013
2013's last article of Park Now corner is a review of this year 2013.


2013's zodiac is snake, yes, Kaa's year!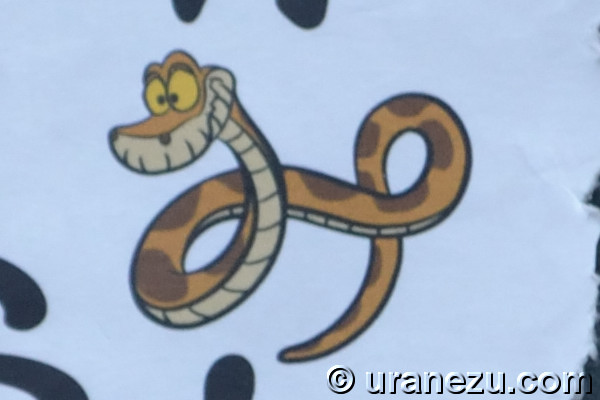 Go check JAN. 05. 2013 about New Year's Greeting 2013
It was too deep snow to explore park wonderfully!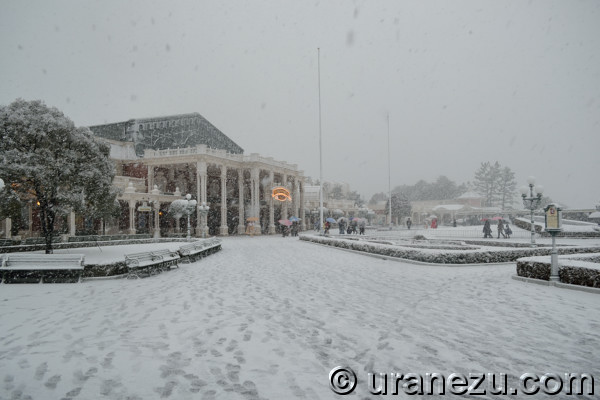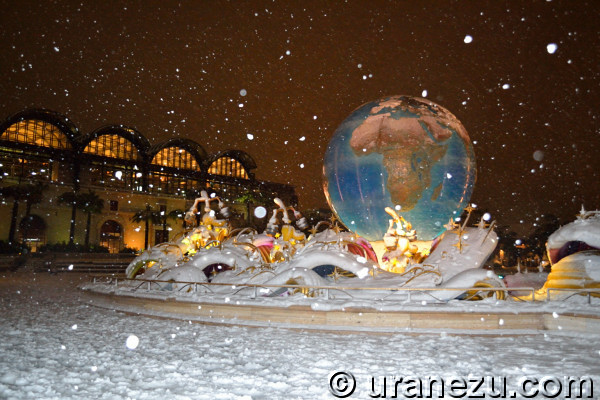 Go check JAN. 14. 2013 about The First Snow of 2013
I got not only rare item but also precious Disney Geeks at the event!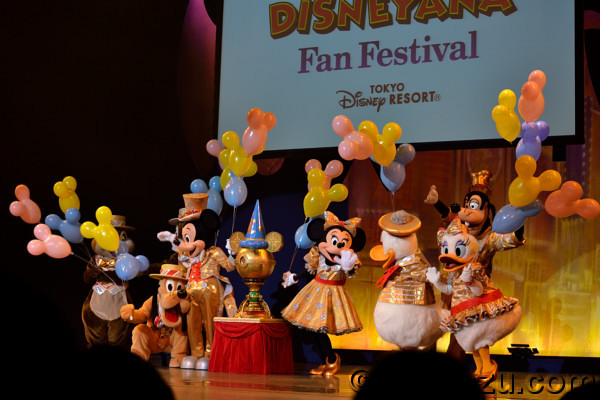 Go check Mar 2013 about Disneyana Fun Festival 2013 After Report Part 1 to 5
Now there are no outside smoking area in TDL and TDS, we're sharing the parks with smoking people and non-smoking people happily!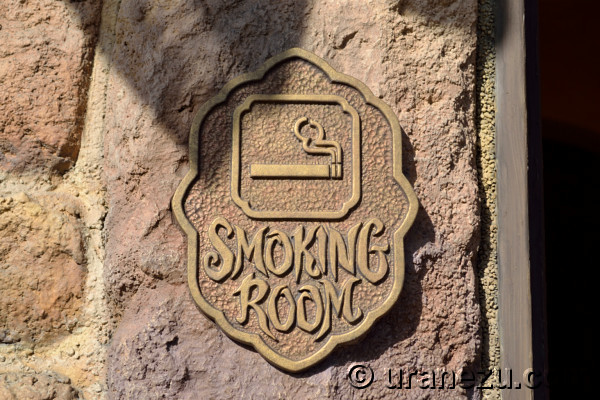 Go check APR.14 2013 about Thank You For Smoking
No Castle Show, but we're happy!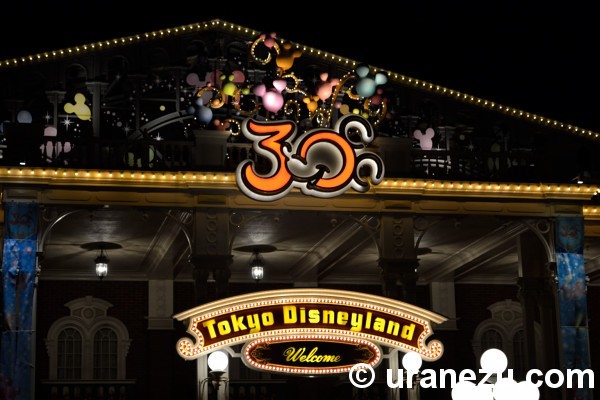 Go check APR. 21 2013 about TDL 30th Anniversary
Splash with Minnie the tropical queen!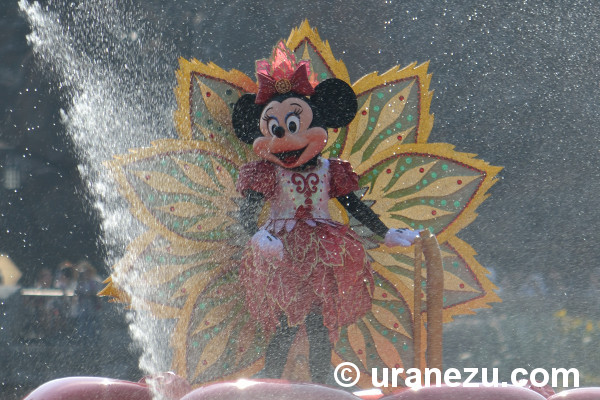 Go check AUG. 31 2013 about Minnie's Tropical Splash
It's the most wonderful time of the year! Walking in the Halloween wonderland! Baby Amazing Outside!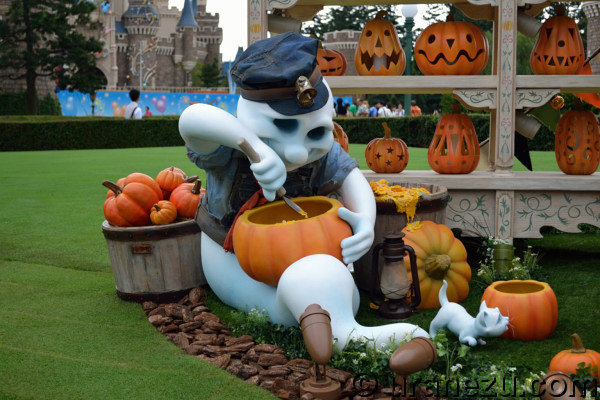 Go check OCT. 09. 2013 about Disney's Halloween
For the First Time in Forever!?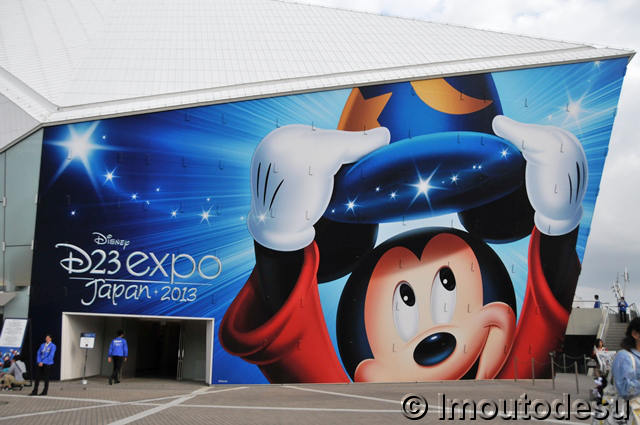 Go check OCT. 25. about D23 EXPO Japan
It's been an eventful year to look back on. There were happy reunion, wonderful meeting with a new friends and warm, kind, super super supportive feedbacks from you during many events. I don't know how I write my feeling of thankfulness to you in English. Thank you very much.

Wishing you a wonderfully holiday and a Happy New Year.
I hope 2014 will be a great year for you and your family.
Looking forward to seeing every you who loves Disney in TDR someday!
If you have any questions, opinions and requests,
please contact us.
Dec. 15 2013 about Holiday Bright at TDS.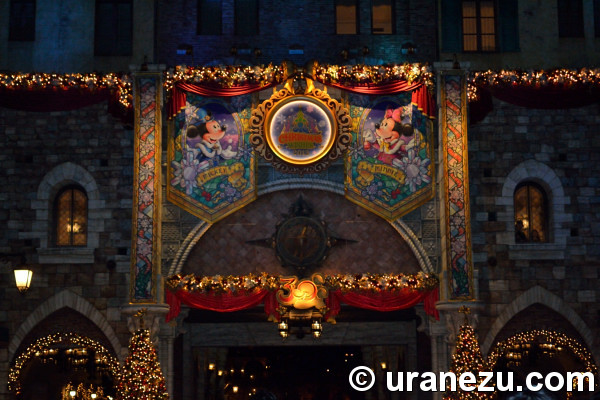 I'd like to share with you TDS's most beautiful time, it's after dusk.
It's very freeing, but it's worth to visit in the night at TDS.
So, let's explore 2013 TDS Christmas!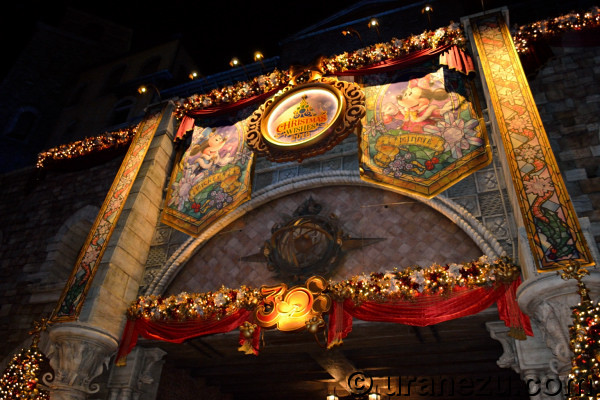 We could see a main Micky & Minnie Christmas Wishes banner and the others though a passage to the Mediterranian Harbor.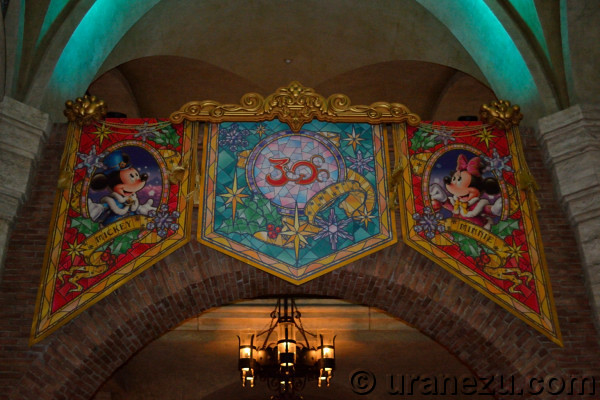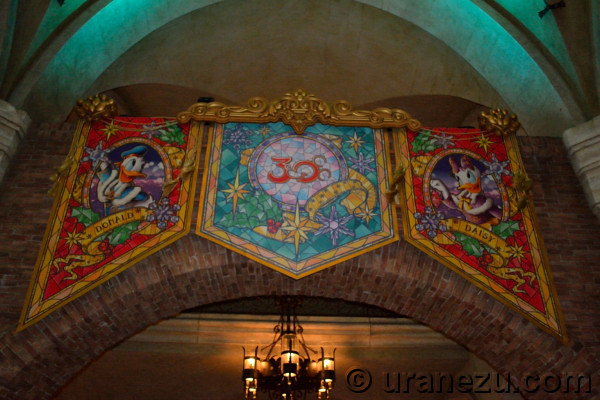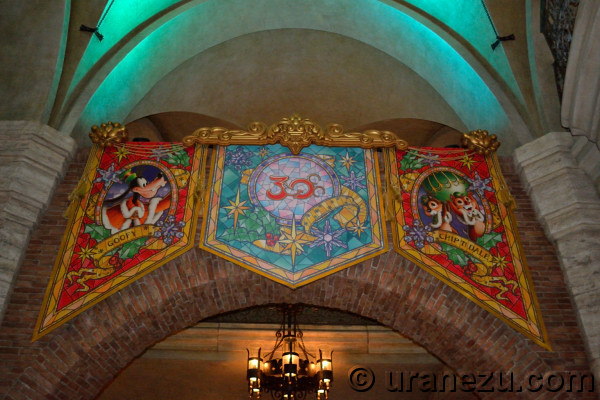 And please look up at a ceiling of the passageway. There are fantasitc light effects.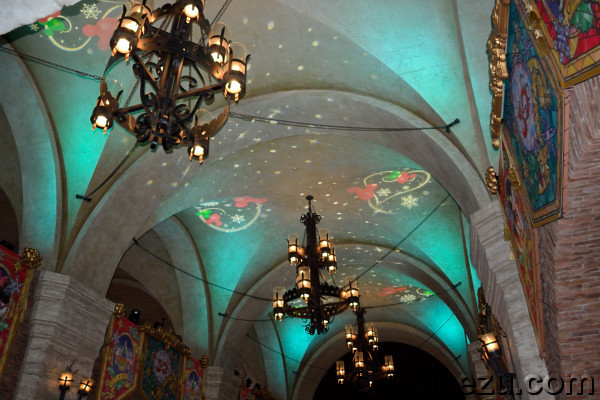 Let's go to American Waterfront.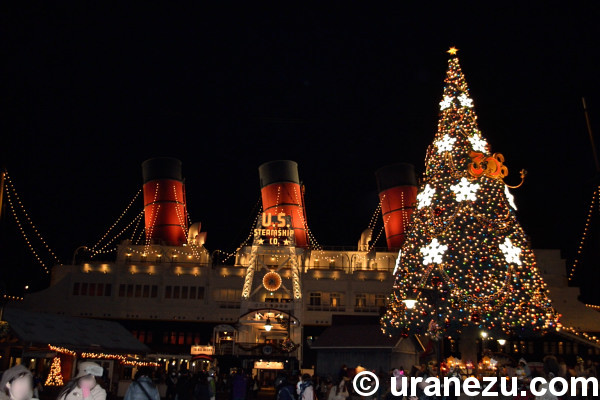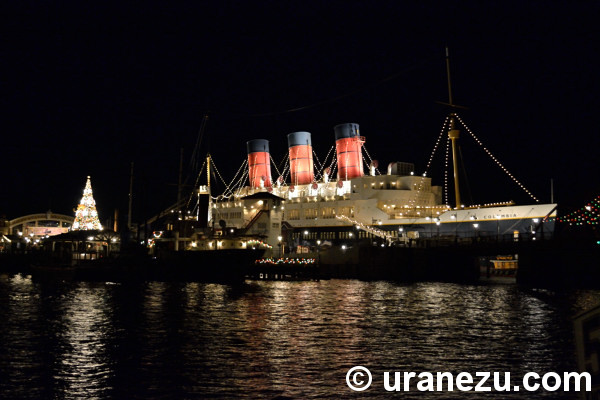 Yes, S.S. Colombia with huge Christmas tree is a gorgeous scenery only during this period.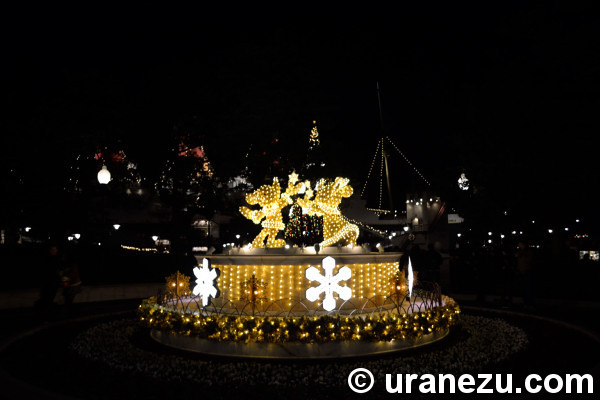 There is an illuminated lovely statue in the park at American Waterfront.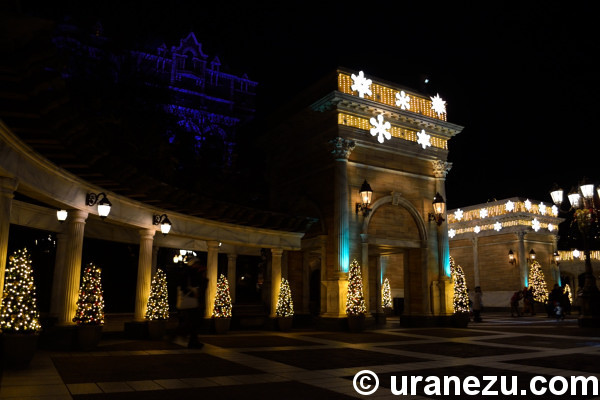 We could enjoy a beautiful holiday decoration aboud the statue. Oh, did you find a creepy things in the glittering winter wonderland?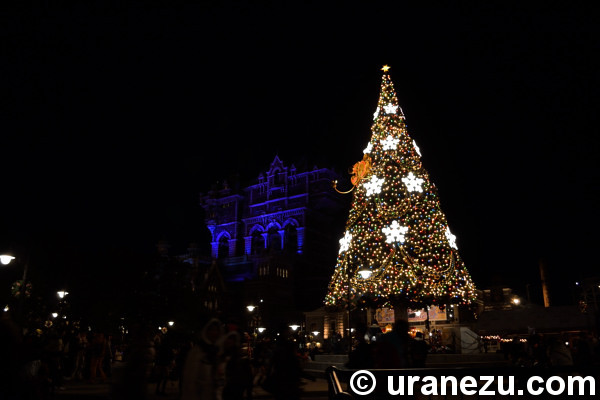 Hahaha, this is TDS, please enjoy a Tower of Terror in a holiday season.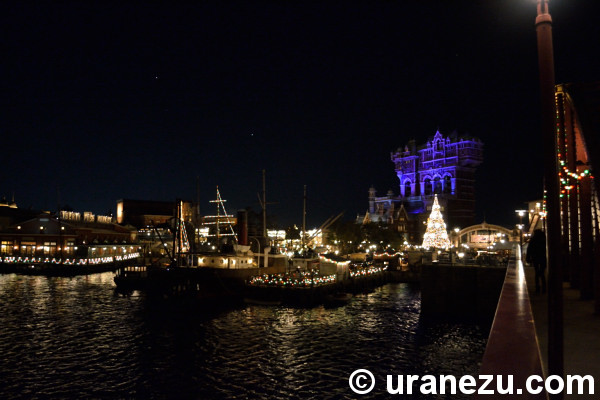 The spooky blue building in a sparky holiday lights have its own beauty.
Say good bye to the big city. Then we'll visit a cozy fishing harbour.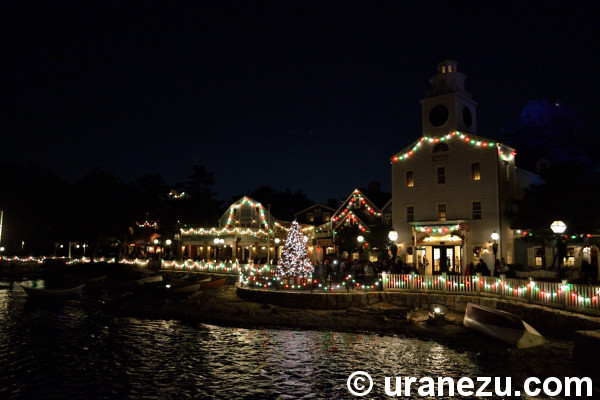 Cape Cod is always waiting for you!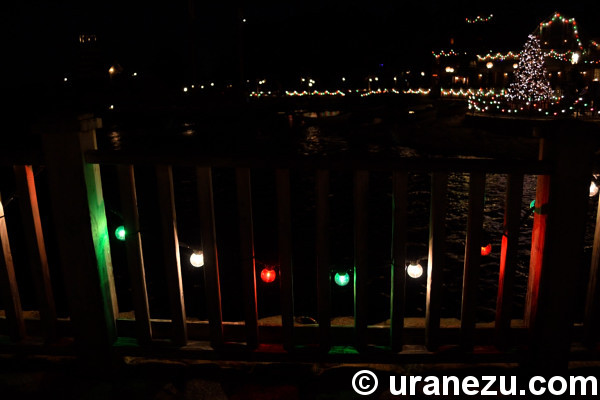 Villagers decorated a white wooden bars with a christmas color lights neatly.

That reflections colored them amaizingly beautiful.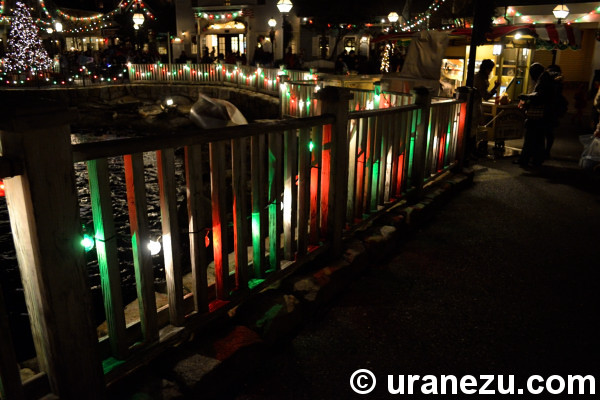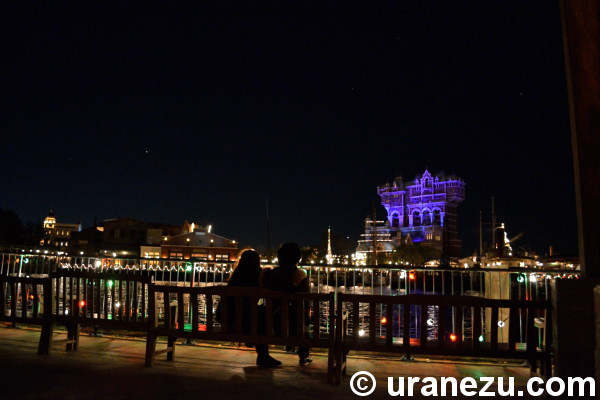 It's so romantic, isn't it?
(Thanks for the lovely couple for accept of this photo shooting!)
There are more romantic and great photo location in the holiday TDS.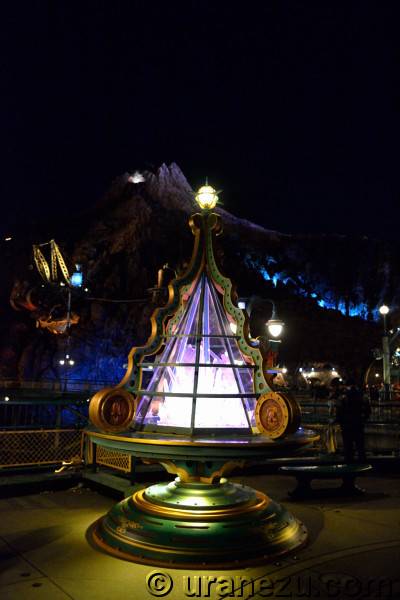 A shining rock crystal tree from Mysterious Island.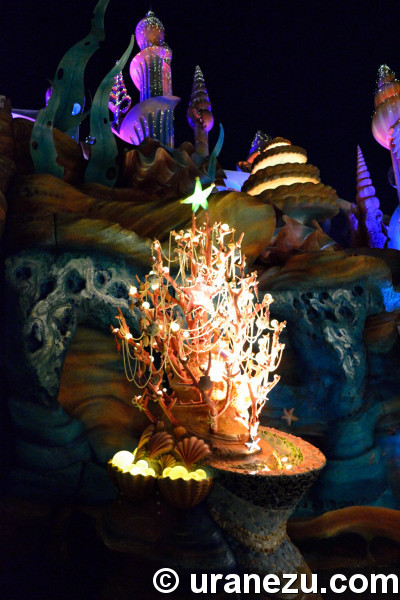 A pretty coral tree from Mermaid Lagoon.
A garis light neon tree from Port Discovery.
The exploring in the cold TDS will make you more fun time to see a park souvenir in a warm house.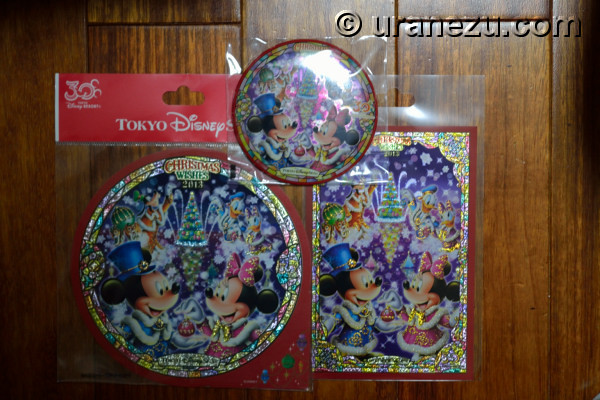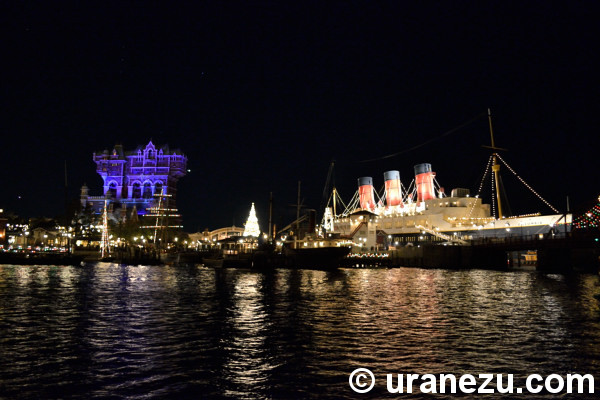 So, let's come and see at TDS!!

Happy Holidays to You All!
If you have any questions, opinions and requests,
please contact us.
Dec. 08 2013 about Christmas at TDL.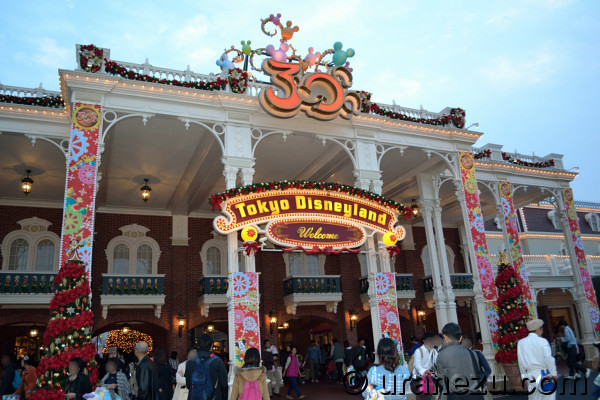 Hello, everyone! Finally I came back from Halloween town.
So, let's explore 2013 TDL Christmas!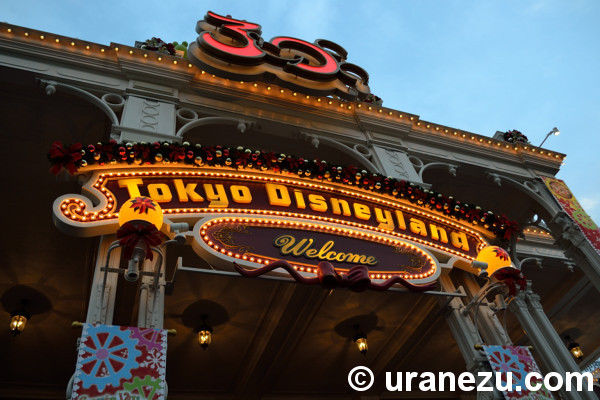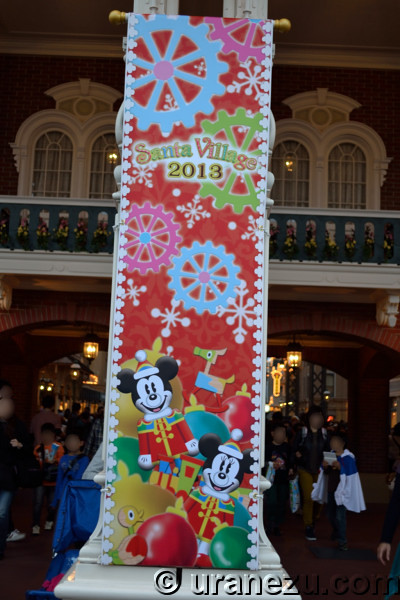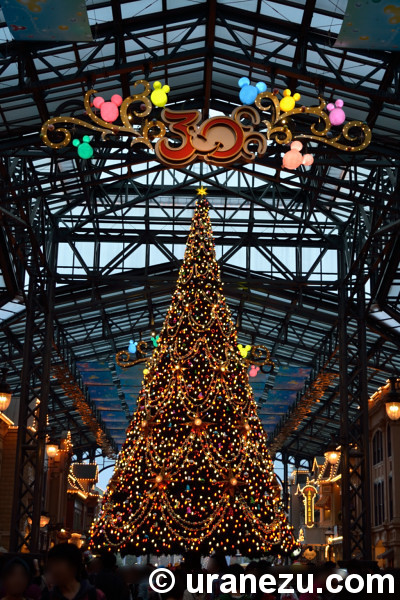 In this year, 2013 is TDL 30th anniversary, it's very precious Christmas time in TDL.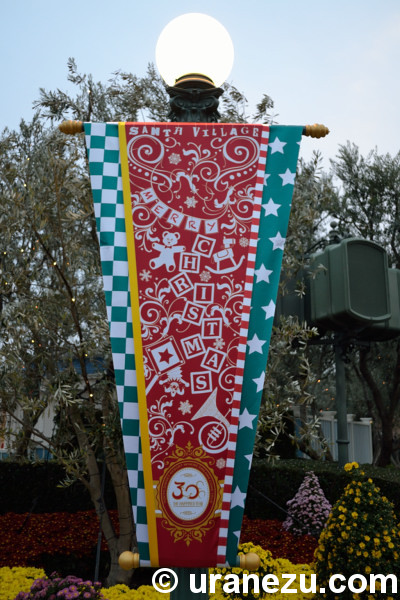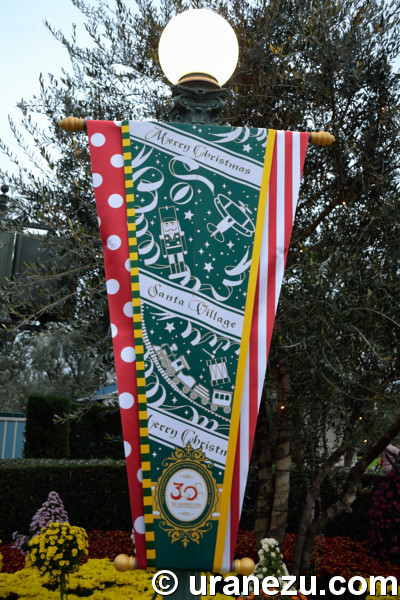 In 2013 TDL Christmas photo location's theme is fantastic world of a toy factory in "Disney's Santa Village".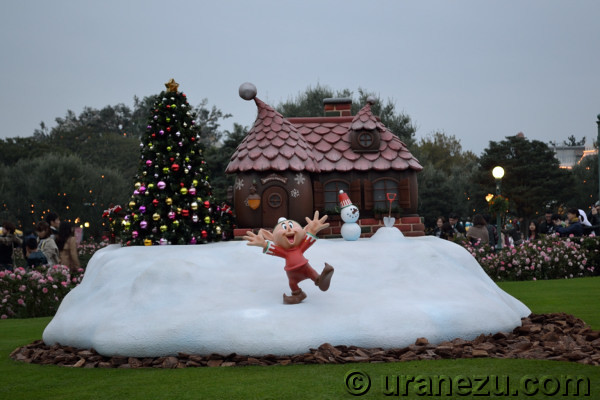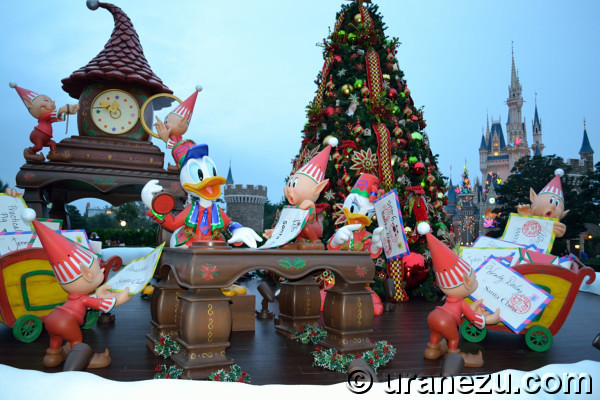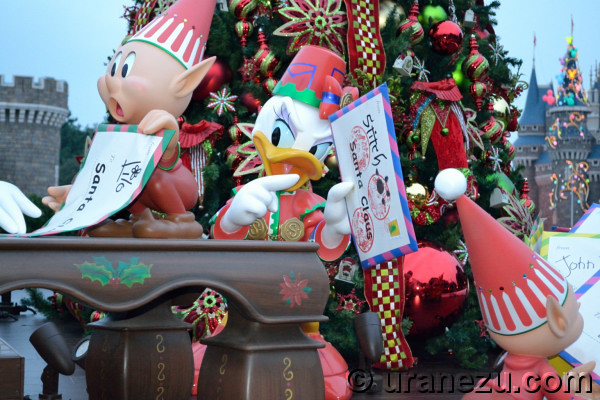 Oh, please don't angry so much Daisy! He just put a seal on the letter couple of times.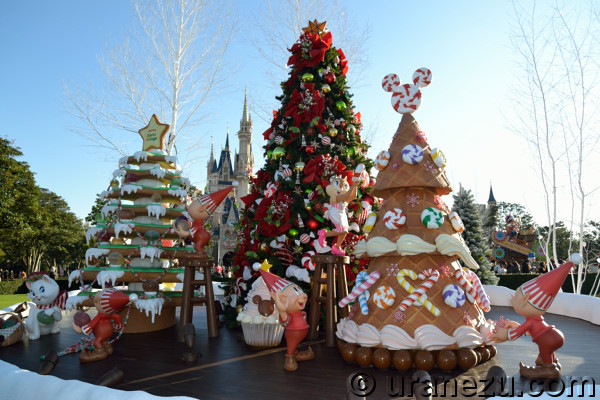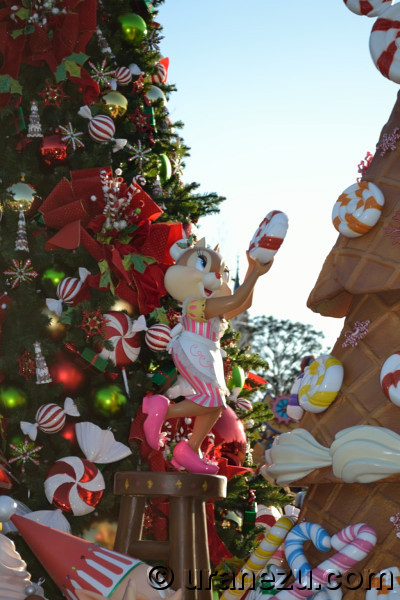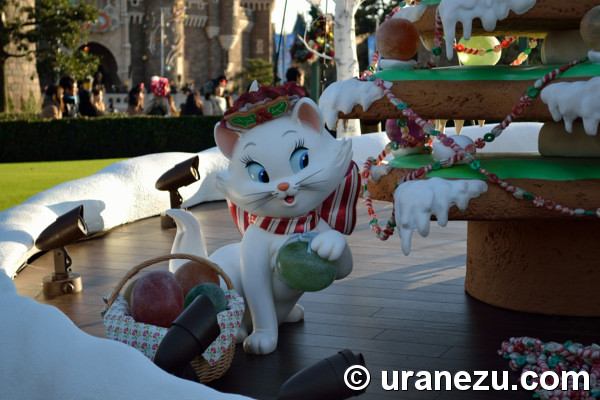 This is the opposite side of the hub photo location. Looks so delicious!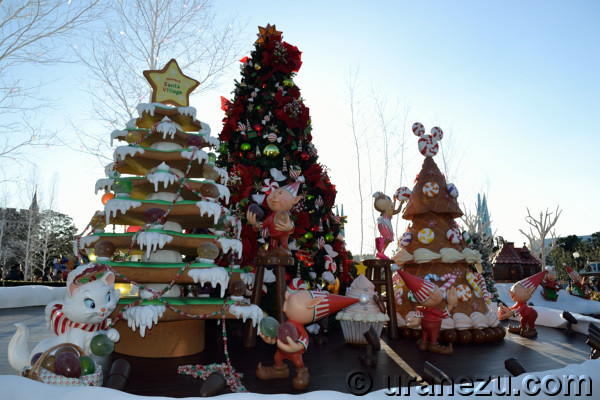 This is a backlit photo of the same location. Does it look like a snowy scenary in the morning?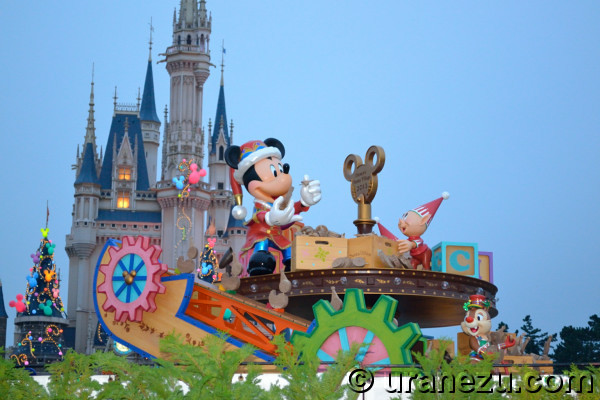 The main photo place is always packed with people to take a picture by a paid TDR cameraman. Therefore I'll post an another shoot if I got a chance.
There is a sign for Santa Claus in a chimney, of course a people who are not wearing a red cloth with beard are welcome at normal entrance.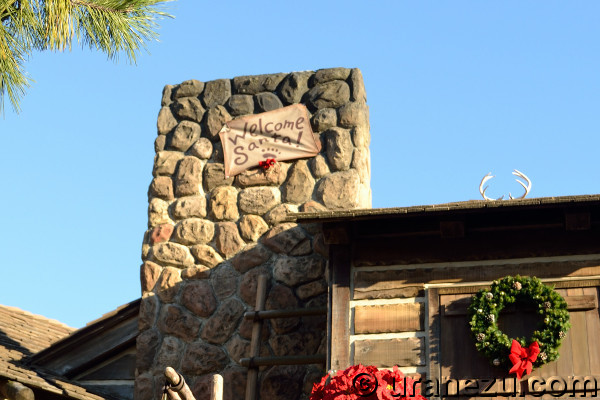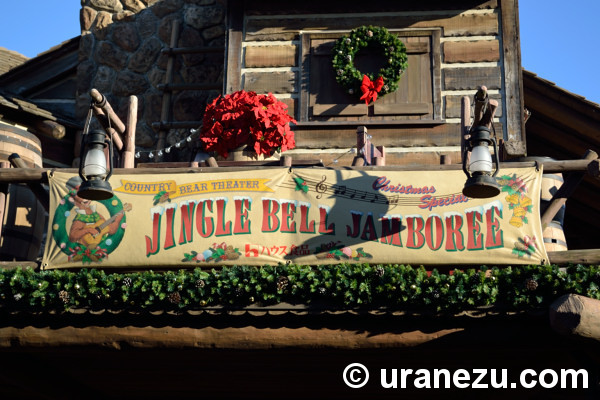 One of the Christmas fun at TDL is "Jingle Bell Jamboree" the special holiday show of "Country Bear Theater".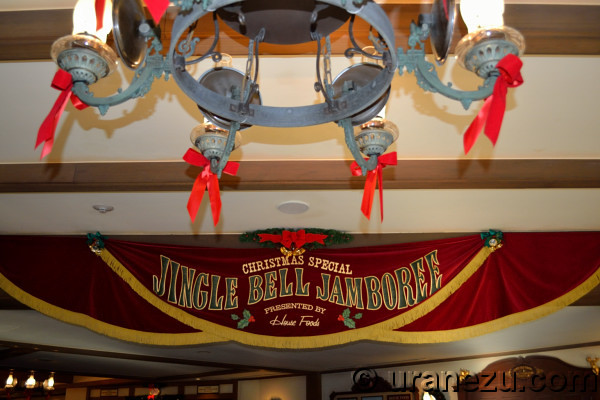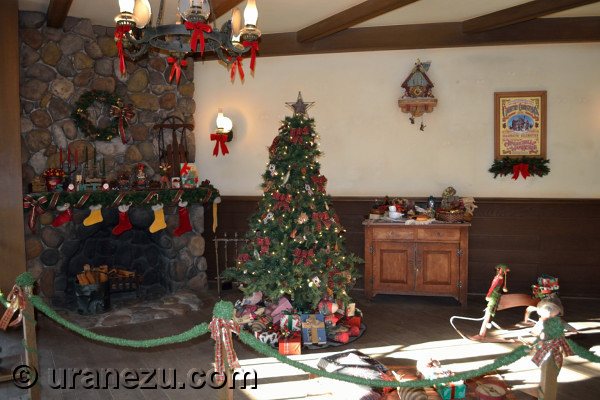 Don't miss a warm and beautiful holiday decoration at the inside the attraction.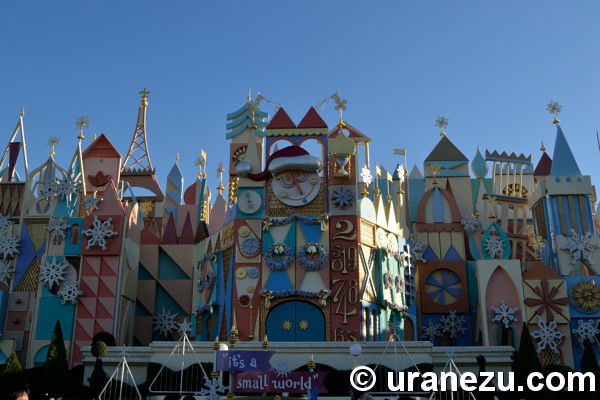 And "It's A Small World" is also celebrating a holiday season.
Do you want to see a compromise between East and West? Then let's check out "Restaurant Hokusai" the Japanese eatery.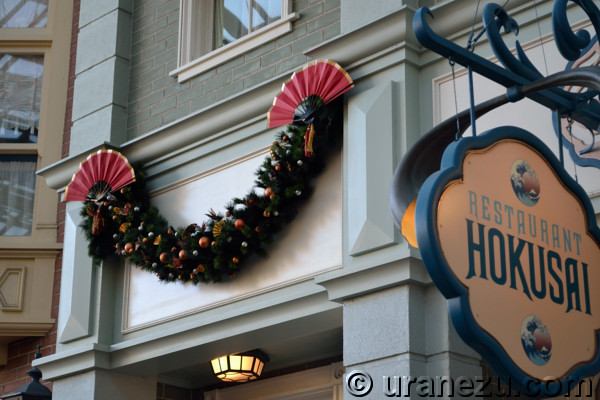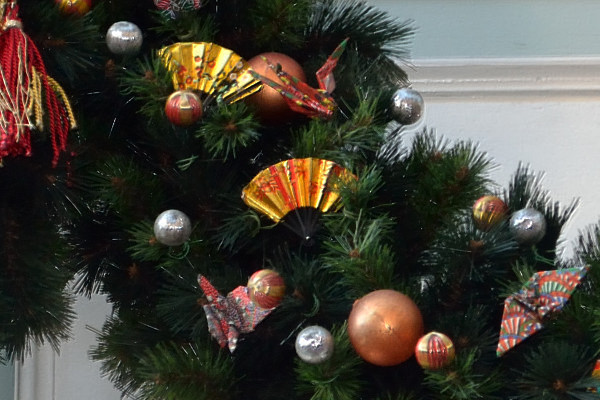 There is an origami beautiful crane and hand fan garland on the facade.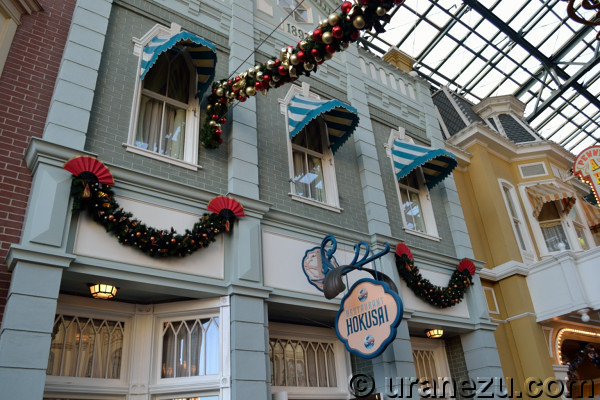 This restaurant is very popular and always crowded.
And this year, let's sneak peek an inside of the stores outside of the park.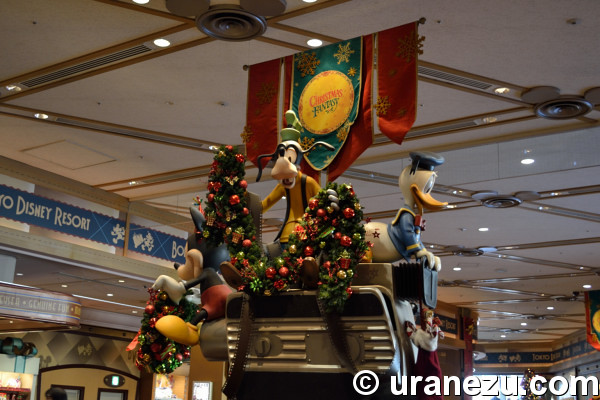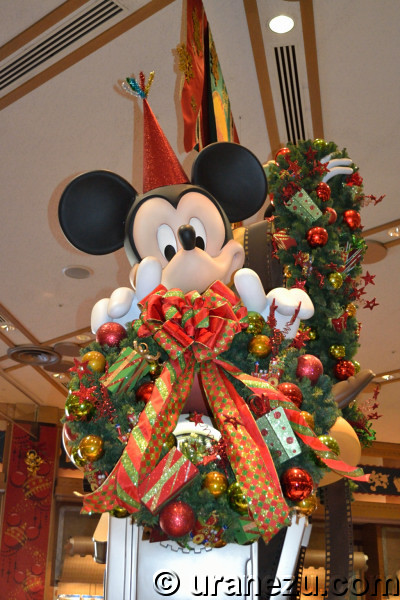 Von Boyage the big store have many wonderful photo opportunities.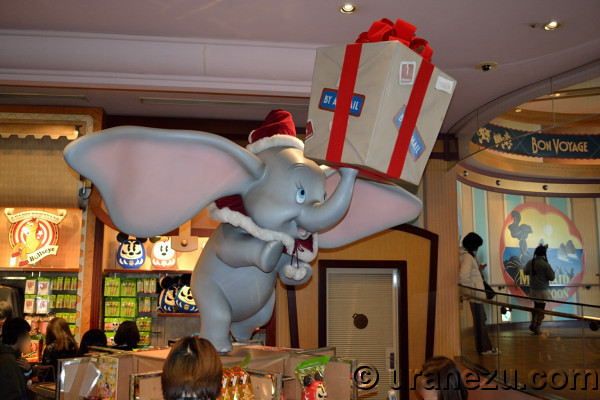 Most favorite decoration is this cute Dumbo who is wearing pretty winter cloth!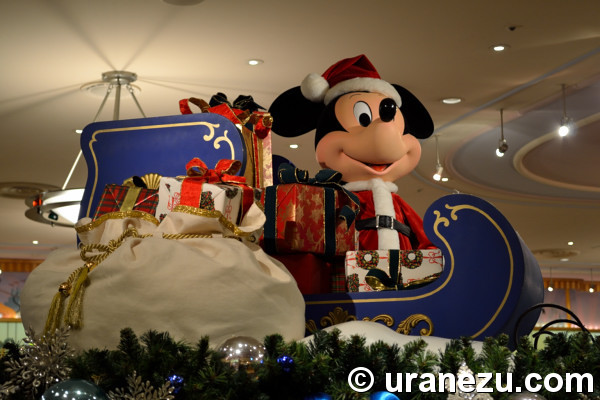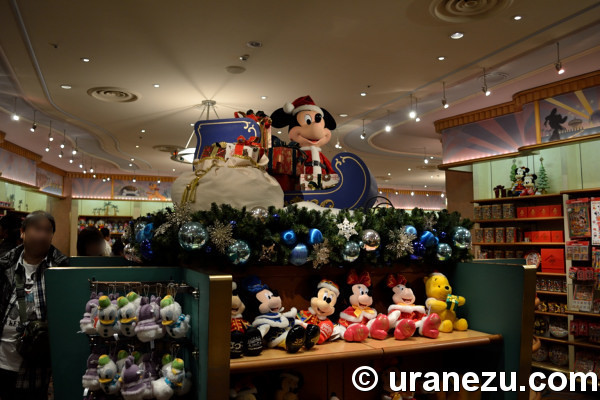 You can see a cool Father Christmas Mickey with a sled at "Festival Disney" the Disney Ambassador Hotel gift shop.
We enjoyed Christmas shopping at these shops.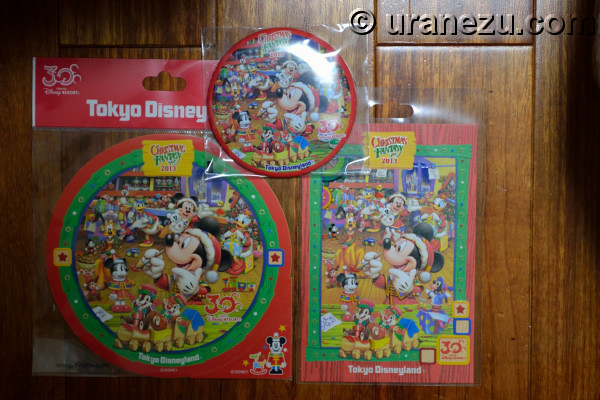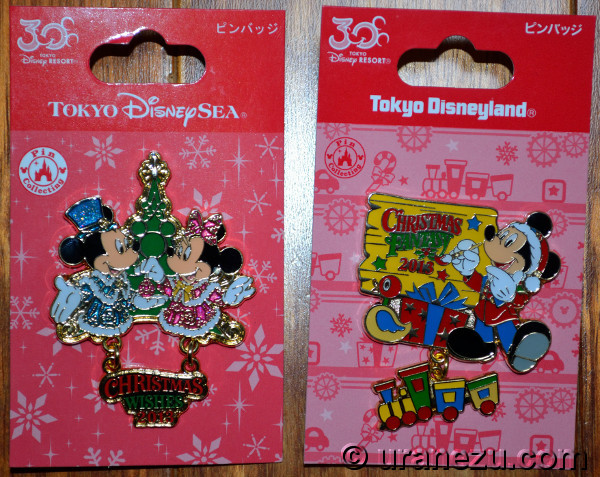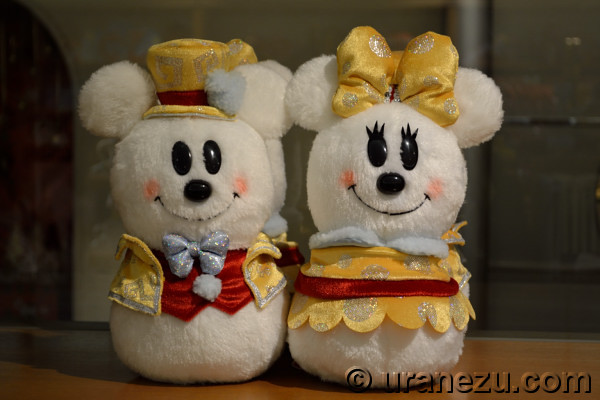 These snowMickey & snowMinnie the popular winter merchandise are wearing 30th anniversary costumes in this year.
And New Year's items launced already. The next year's zodiac is horse! That's why use "Bullseye".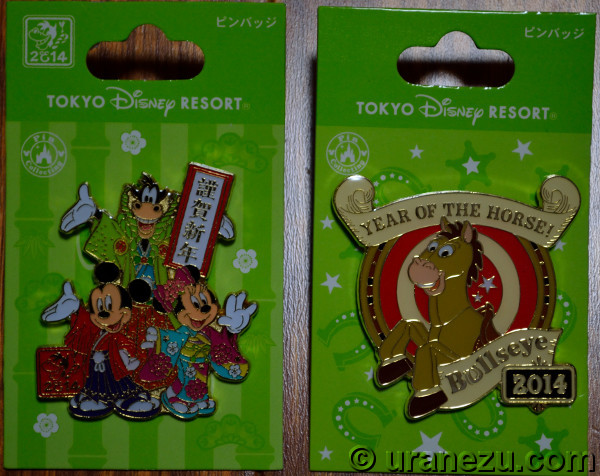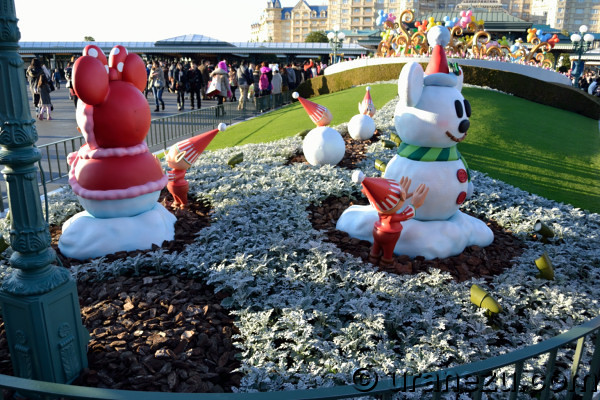 Back to TDL park, a last thing which I share with you is my favorite holiday vegitation. The succlent plant express a snow fantastically. And there are a wooden chips around of a snowballs and the snowball's tracks which are really look like after snowplow.
If you have any questions, opinions and requests,
please contact us.
Oct. 25 2013 about D23 Expo Japan After Report
The very first D23 Expo Japan was held on 12 to 14 October.
So, today I'd like to report about the event.
The event consisted of 8 presentations or shows at Amphi Theater (AKA ex-Cirque Du Soleil Theatre.), 3 exhibitions, 6 kinds of previews or events at Cinema IKSPIARI the movie complex, and 3 merchandise shops.

The Amphi Theater was painted (actually stickered) for D23 Expo Japan.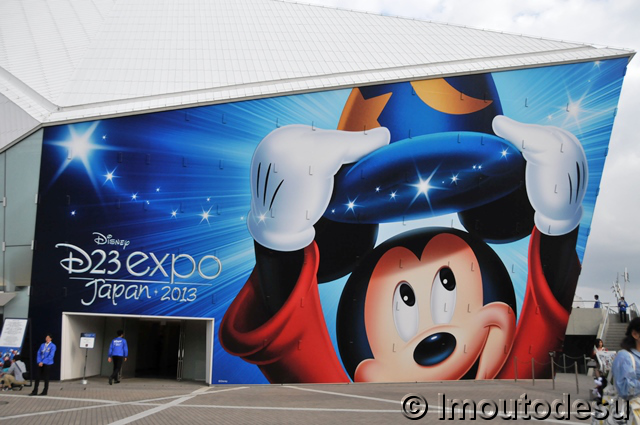 These three days event needed a ticket which was sold in advance. There were 6 types of tickets. (The one was hotel package ticket.) And all tickets were sold by lot, and the higher class ticket, the smaller quantity. Therefore it was so difficult to get a ticket. Fortunately I won a high class ticket!
The ticket price and the class were basically changed by a number of show or presentation from the 8.

Class F: 85,000
3 days ticket with All 8 shows and presentations, 4 characters photo opportunity(Mickey, Minnie, Donald, Daisy) and VIP Lounge. 2 pins, 1 plush, and 1 gold lacquer pen are included.
Class E: ¥55,000
3 days ticket with All 8 shows or presentations, 2 characters photo opportunity(MK, MN). 2 pins, 1 plush are included.
Class C: ¥12,500
3 days ticket with 3 shows or presentations. 2 pins are included.
Class B: ¥4,500
Half day ticket with 1 show or presentation. 1 pin is included.
Class B: ¥2,500
Half day ticket. 1 pin is included.
I won a E ticket. I was very luckily to get a chance to watch all 8 shows or presentations.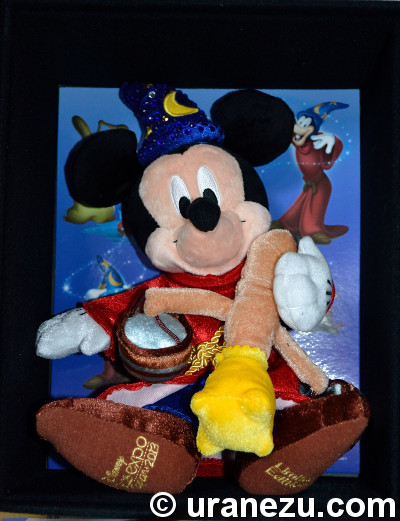 The above picture is the free gift for E ticket. Sorcerer Mickey plush in the cloth box, one gold and blue metallic pin, one sorcerer Disney friends pin.
The ticket E and F the premium ticket (Walt Disney Company Japan Ltd. called) had a small gold sorcerer charm with its lanyard.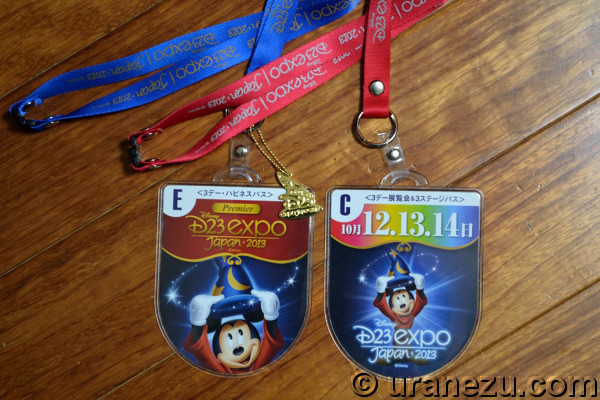 So, first I'd like to introduce a quick review of the shows or presentations of the very first D23 Expo Japan.
The lead-off batter is Bob Iger the executive presentation.
The opener was Motion Sorcerer Mickey.
Mr. Roy Patrick Disney the Roy Disney's grandson attended this presentation.
Preview of "Mickey Mouse in Tokyo Go" which was totally confused by Chinese taste music and Kowloon scenic design. It's not Japan!
Preview of "Get a House!" which was nice. I felt very "Mickey's Philhar Magic" taste animation.
Special preview of "Monsters Party Central". It was very fun to me because I'm big fan of Sherry the Squishy mother.
Star Wars Ep.7 will coming in 2015.
Very Very special preview of "Toy Story of Terror". It was so interesting.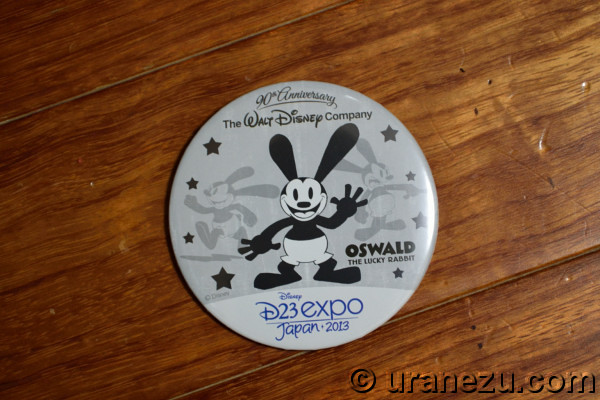 After the presentation, I got Oswald button at the entrance. There were some characters. My friend was Stitch.
The second presentation on Day 1 was "Park Magic Presentaion by Thomas O Staggs".
The below package were put on each guest seat.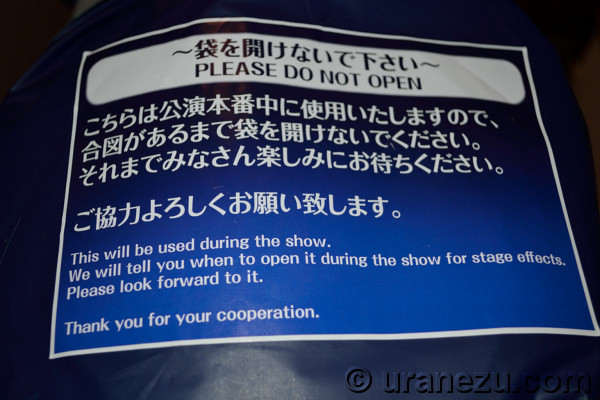 Preview of some of the avatar land concept art and movie message from J. Cameron.
Star Wars land or something like that will be construct at somewhere. No new information about it at the presentation.
Mini show of Taiko the Japanese traditional percussion. Why...?
About "Ironman Experience" the motion base simulator attraction at HKDL.
Image movie of "Once Upon A Time" the new nighttime projection mapping castle show. The movie said that the show begins Mrs. Pot talks to her son Chip scene. From the movie and explanation, I doubt that there will be no water screen like DLP's Disney's Dream.
Some Image arts of new "Jungle Cruise". The guests will encounter various gods of animal at the last temple. The encounter will be change in each ride.
The demonstration of Lighting Ear hat the secret present with a special short movie. The character gave some flick or dance on screen, then the ears were lighting or changing its colors. It was enchanted moment.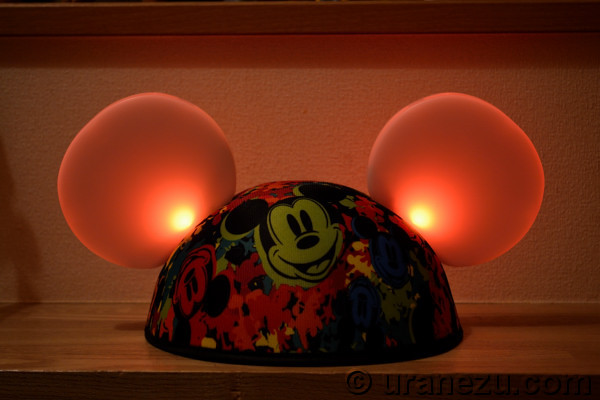 I'm very happy to get this! Now I'm ready to go to see "World of Color" in DL, "Fantasmic!" or "Holiday Wishes" in WDW, or "Disney's Dreams" in DLP!!
The last show on Day 1 was "Disney on Classic D23 short version".
Tokyo Philharmonic "Neverland Orchestra" played music from "The Little Mermaid", "Pirates of the Caribbean", and some more Disney melody with talented singers Led by conductor Brad Kelley.
Let's go to the Day 2.
The first presentation was "TDR 30th Program Happiness Takes People".
The introduction of TDL & TDS history by Toshio Kagami the Secretary General (CEO) of OLC.
The presentation of new Jungle Cruise and new nighttime castle show by Kyoichiro Uenishi the COO of OLC. In this time there were quite long microphone trouble. He had to change his microphone three or four times. I had no responsibility of it, but I was on pins and needles at the moment.
There were about 20 minutes or so Disney friends show. The show was retrospective included "Para Para Mickey Mouse March" from "Dancin Mania" my favorite great wonderful amazing event, "Bon Fire Dance", "Blazing Rhytms" and so on. And lots of villains appeared the show. Pain & Panic were so rare!
And last presentation on Day 2 was "The Secret of Disney Character Voice".
MC was Rick Dempsey of Disney Character Voices International Inc.
The guests were Koichi Yamadera (AKA Japanese Donald, Genie, Beast, Ralph, and so on) and Shoko Nakagawa (AKA Japanese Rapunzel voice).
Yamadera-san told us how hard to get Donald's role. He took 6 times auditions to get the role of Donald Duck during two and a half months.
There are a manual about Donald's voice. Donald's voice don't use a voice, only use an exhale breath from a back teeth. He also said the knack of it was taught by Rika Matsumoto (AKA Satoshi from Pokemon.) It was so curious and entertaining presentation.
These are the Day 3 presentations or shows.
The big and long presentation on the last day was "Walt Disney Studio Coming Lineup".
MC was Rickey Strauss from Disney Marketing.
Trailer of "Thor: The Dark World".
Trailer of "Captain America: The Winter Soldier". The scene from a solitary fight at elevator. It was so cool and thrilling.
The very first introduction of Tomorrowland. It was a short clip about the box labeled 1952 which was found in Disney archives. Wiki is Dec. 2014, but my memo of this was 2015 spring. I'm sorry I didn't remember exactly the released date.
Trailer and some concept arts of "Maleficent". I think it's so Tim Burton-ish movie. But Tim Burton Movie can make by only Tim Burton.
Trailer of "Saving Mr. Bunks". The scene from "Let's Go Fly A Kite" singing with Sherman Brothers and Mrs. Travers. The end of this trailer, the colorful confetti drifted down from the ceiling which was so beautiful.
Sketch animation of "Inside Out". The scene from family supper moment. 2015 Summer will be released.
The very short introduction (or trailer?) of "Good Dinosaur".
The only title of "Finding Dory".
The special preview of "Monsters Party Central".
The trailer of "Planes".
The trailer of "Frozen" include Anna enjoyed with Elsa's magic power to Anna was damaged in a freak accident. After the "Let It Go" song, the white Mickey confetti fell down. I'm musical lover, so I really looking forward to see "Frozen".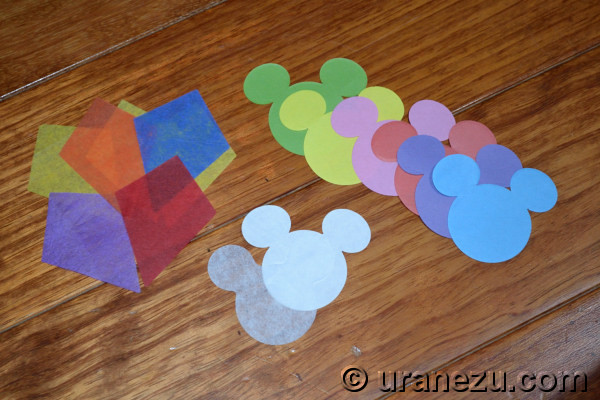 The confetti which I picked up at the theater.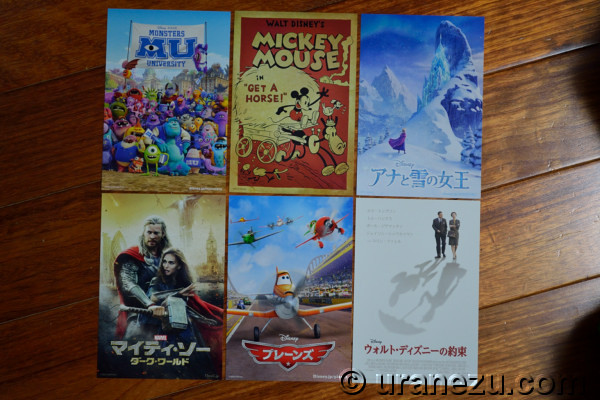 I got a free postcards set after the presentation.
The second presentation on Day 3 the last day was "About Kingdom Heart".
MC was Shinji Hashimoto the producer of KH series. He was the only Japanese used a theater prompter. The other Japanese prepared paper script. It's curious thing to me.
Tetsuya Nomura the director and character designer wore all black. Black T-shirt with studs, black half shorts, and black short boots.
The talk show of Miyu Irino (Sora), Mamoru Miyano (Riku), and Koki Uchiyama (Roxas).
The short glimpse of game-play from KH3. The battle scene which was like Big Thunder Mountain like stage with Electrical Parade train float like vehicle.
At the finale, Donald dressed as KH1 magician and Goofy dressed as Knights appeared into the stage. They also equipped the rod and shield!
The last show was "Disney Friends in Live with avex".
That's all shows and presentations. Something was very interesting, but another thing is not so good. And there are no big announcement or new informations at D23 Expo Japan. Every news or announcements already unveiled at D23 in America. It was little bit sad for me. However, I looked closely at many Disney executives, and knew how the presentation at D23 Expo was. Therefore it was nice experience for me.
And there are some events and special previews at Cinema IKSPIARI.
However I couldn't participate or see it because the first reason was many of them were same or near time schedule of the above shows or presentations. And second was these events or previews needed an entry ticket. The entry ticket were also difficult to get. The number of tickets were only 150 pieces for each events or previews.
By their rule of the entry tickets, it distributed among the guests one hour before the events or previews start. However, many guests lined up waiting for it many hours before, therefore they cut the line when the guests reached 150.
For example...
10/12
Phineas and Ferb Fan Event
Show Starts 11:30am / 14:20pm
Ticket Starts 9:00am
Actually Line Cut 8:05am
Interview and Preview of Disney Channel
Show Starts 16:10pm
Ticket Starts 15:10pm
Actually Line Cut 14:50pm
Phineas and Ferb "Mission Marvel" Preview
Show Starts 17:40pm
Ticket Starts 16:40pm
Actually Line Cut 15:40pm
10/13
Preview of "The Wizards Return: Alex vs. Alex", Message Video from "Austin & Alley", "Shake it Up".
Show Starts 15:30pm
Ticket Starts 13:00pm
Actually Line Cut 12:00am
10/14
Preview "Tron: Uprising" & "Fireball" Fun Event
Show Starts 18:30pm
Ticket Starts 16:00pm
Actually Line Cut 12:30pm
I'd really like to join the "Fireball" Fun Event...I think it was the first and the last Fireball event in all of the world...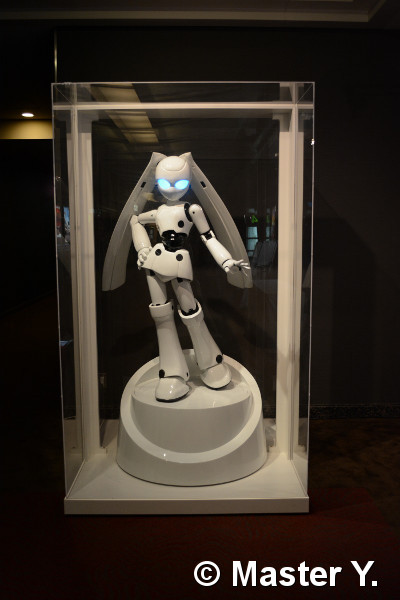 I could only see the above pretty Drossel.
And not only the entry tickets, the merchandise store was chaos too. There were 3 stores for D23 Expo Japan.
Shop 1. Samantha Thavasa the bag & Accessory shop at Disney Ambassador Hotel. This shop is popular in Japanese young women.
Shop 2. D23 Magical Store at Amphi Theater. The main merchandises were sorcerer Disney friends.
Shop 3. Museum Shop at Hotel Miracosta. They said that they will be sold archives motif items, but I couldn't find it which one was so. I felt it seemed they were same as ordinary Disney items.

The most chaotic place was Samantha Thavasa store. Before the event, they announced that they will be sold "Sorcerer Minnie" design bags or charms. Therefore the store was soooooo packed and lined with ladies and gentlemen in the early morning. The waiting line for the entry to Samantha Thavasa shop was 120 minutes! It's just entry to the store, then you'll had to wait a long line again. Because there were only two credit card registers.
If you purchased the half-day ticket, and lined up for the store, you can't see anything!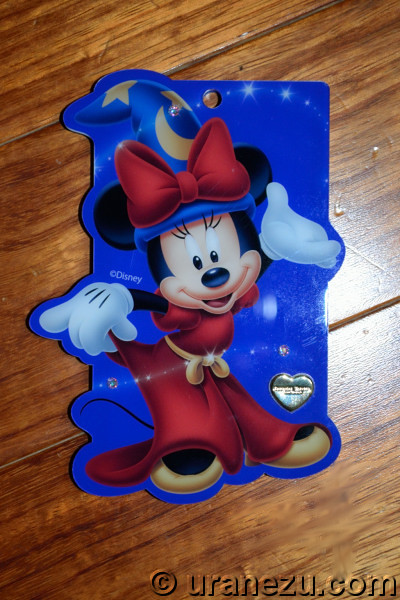 This is the very first Sorcerer Minnie Mouse. It's IC card hard plastic case. How was it...?

Speaking about the merchandise, most of the D23 merchandises in all shops were sold out in the morning, so I finally reached the item which only available at the event and was most dangerous thing...it's vinylmation. (But these vinylmation was also sold out in the last day! It was nice of me to get them.)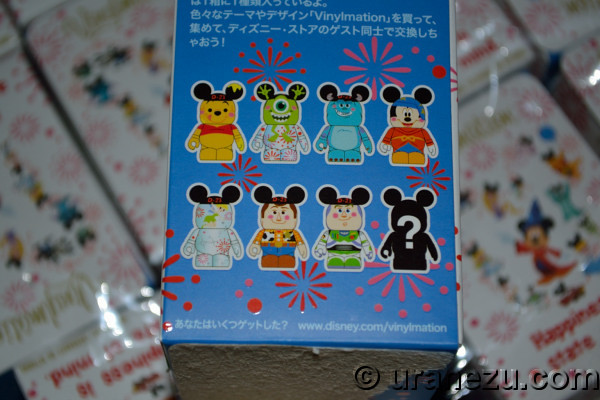 Here's vinylmation at D23 Expo Japan! The chaser is Oswald the rabbit. The variant is Tinker Bell with gold ear hat (the ordinal one wore a black ear hat.), but before I get the variant Tink, all stocks were gone. Sob sob sob.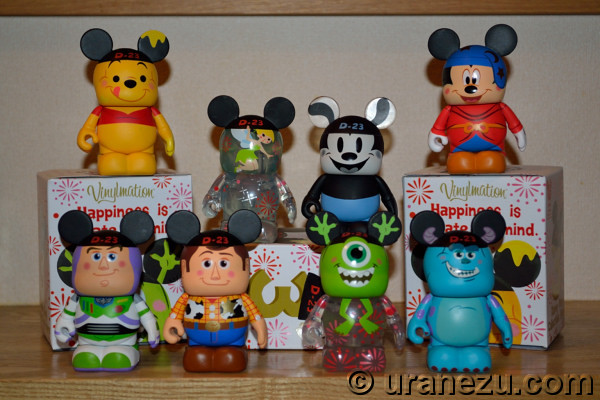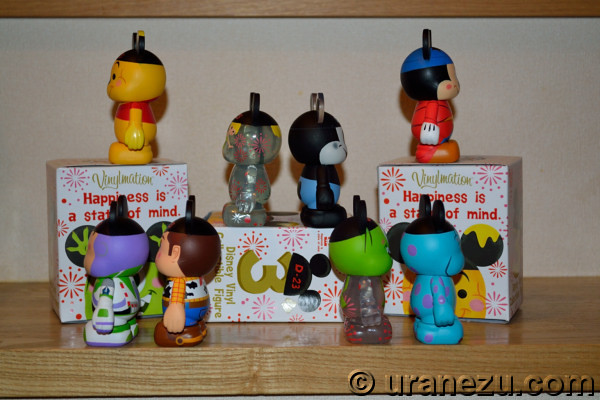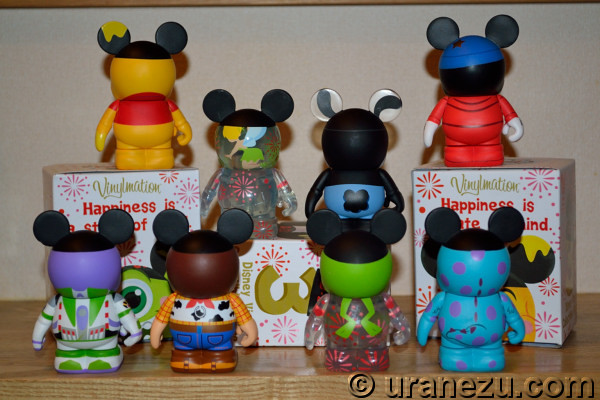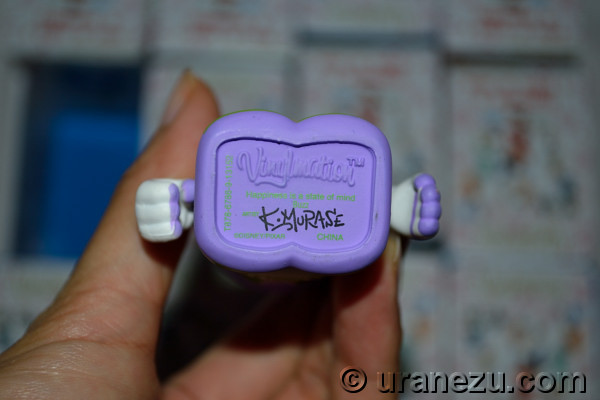 My great great great vinylmation master said that it's not D23 vinylmation actually, because there is no "D23 Expo" on the bottom. Why Japanese vinylmation are no "D23 Expo" print?

And there were stamp rally in IKSPIARI the TDR commercial complex. After the four stamps, then get a sticker. But this sticker was gone in midmorning.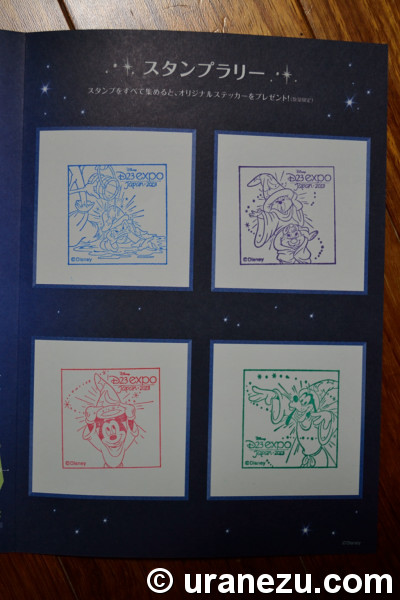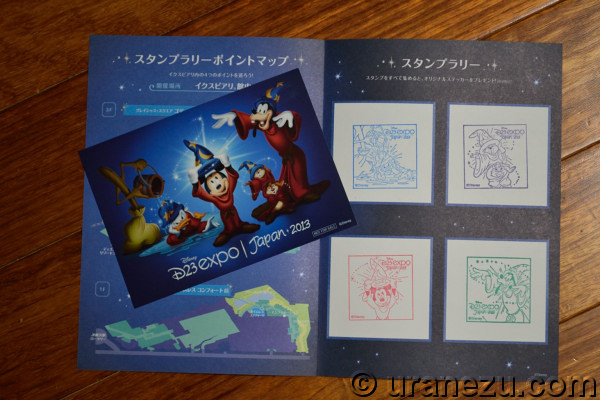 That's all I have to report to you about the very first D23 Expo in Japan.
Thank you for reading!!
If you have any questions, opinions and requests,
please contact us.
Oct. 12 2013 about D23 Expo Japan Recording Rule
Good Evening, everyone!
I just got home.

Yes, today was the first day of D23 Expo Japan. This event has a very strict and dissatisfied rule for us. Any records or pictures prohibited at all exhibiton and presentation. D23 Expo bureau said us "We could not accept a question about the reason of it." and "It's rule is rule".

So, now only I could share with you for below pictures.

We can't photographing, but they can. The sign at the outside of the main theater.
We had to put our digital devices into this thick plastic bag which was given at the presentation entrance. Then a security sealed with a one-way sticker.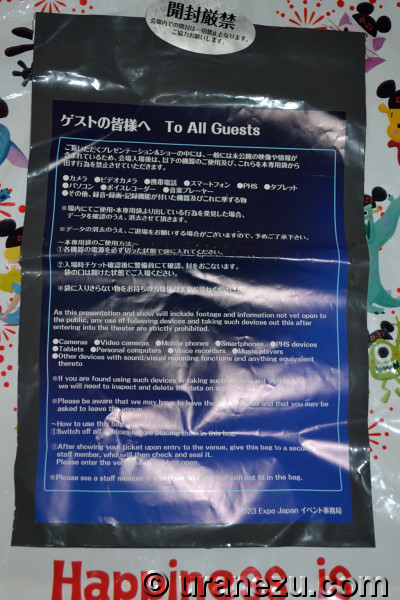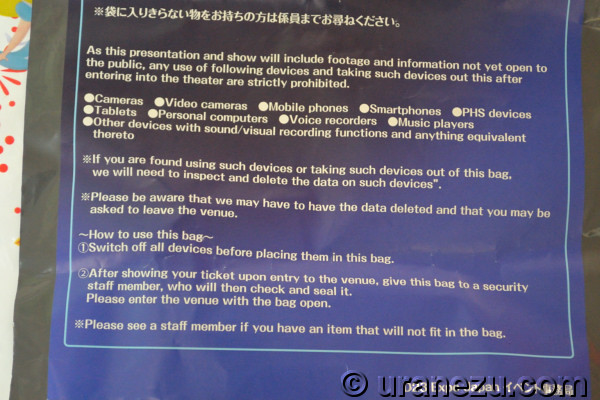 I felt that it's as though Japanese is generally disbelieved.

They didn't unveil about the place where can enjoy more Star Wars themed experience.
We had a glimpse of of some park experience art of AVATAR at the presentation. Now you can see them at below link of the official blog.
I think that's all I have to report you today the first day.
Good Night!
If you have any questions, opinions and requests,
please contact us.
Oct. 09 2013 about 2013 Disney's Halloween
Are you preparing for your Halloween costume? I'm sorry to be late to update park now about park Halloween because I took a tons of amazing Halloween photos and edited for Amazing Halloween Costumes.

TDL and TDS are now Halloween time which has started from September 9th 2013.
I'd like to share a quick view of TDS Halloween with you.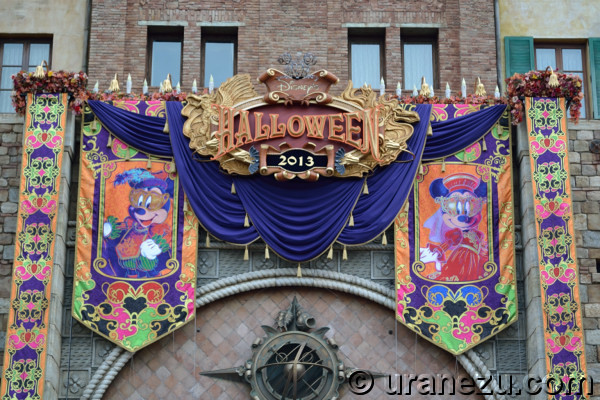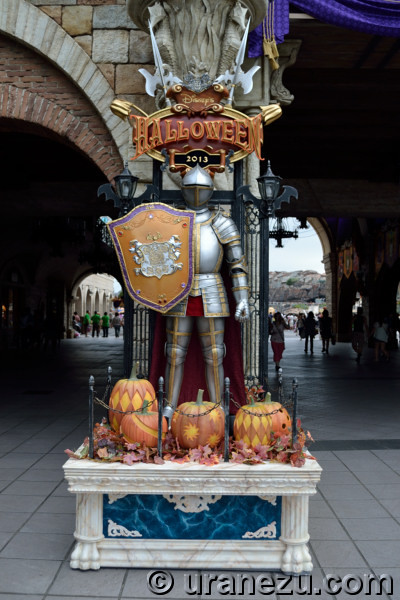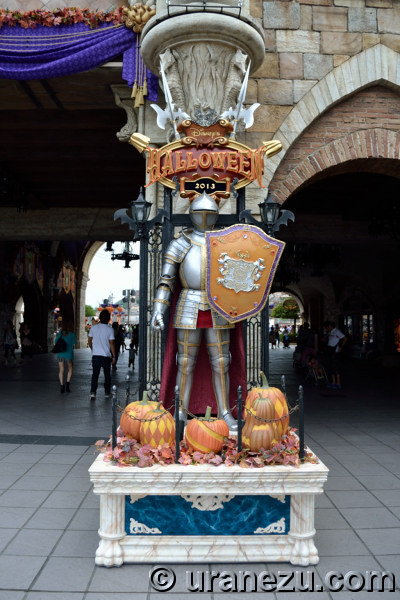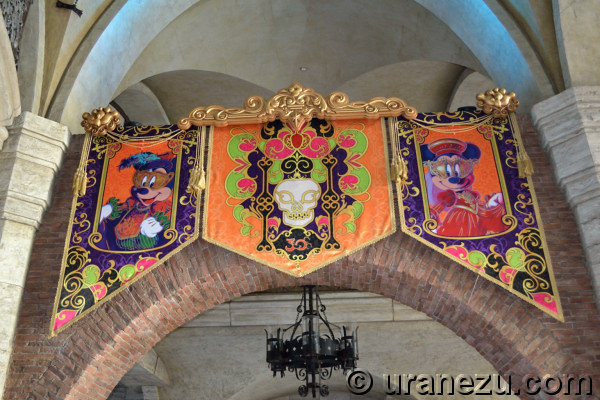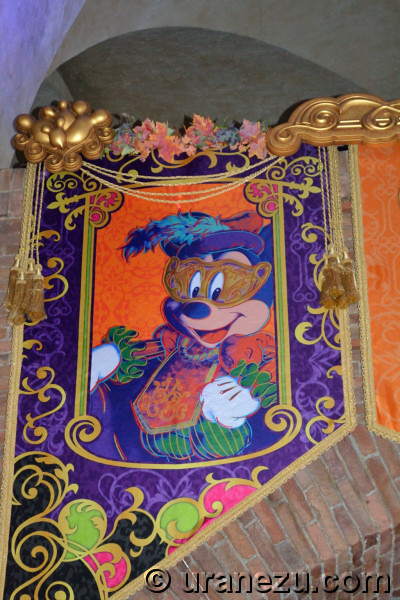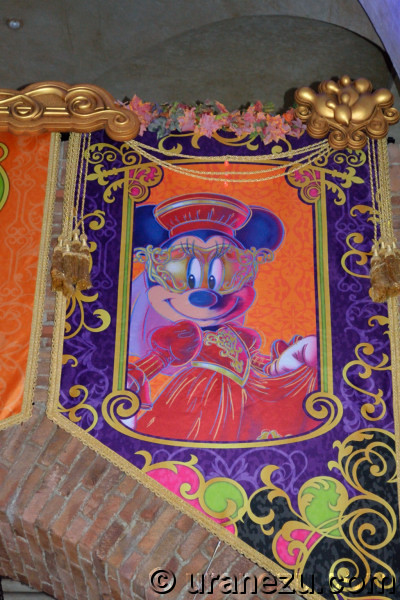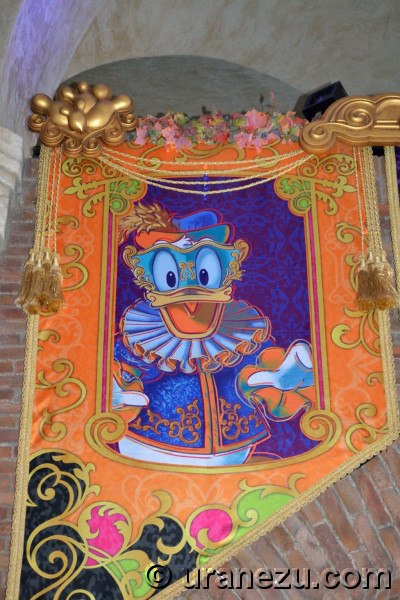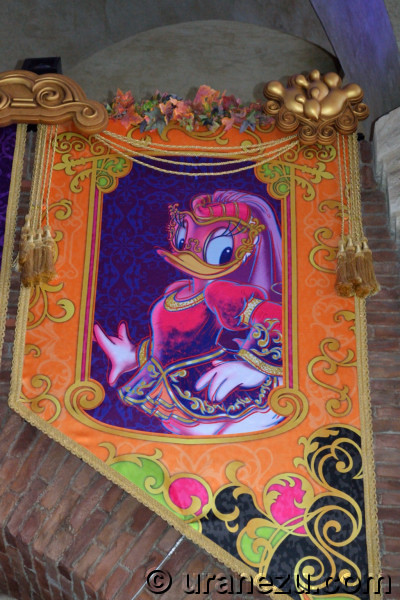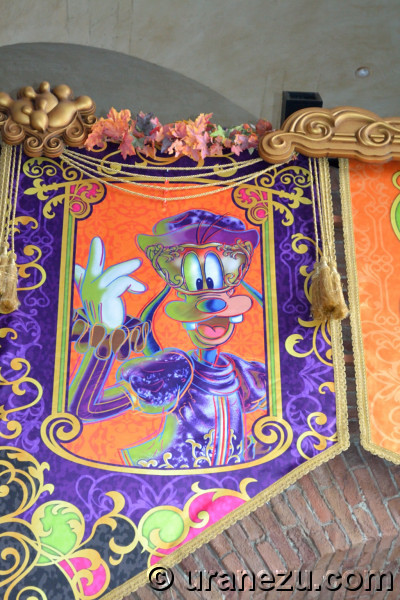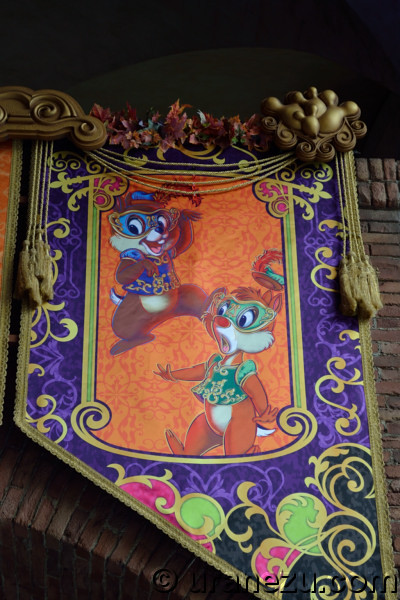 There are beautiful medieval masquerade themed banners in a passage to the Mediterranean Harbor. In this year, 2013 Halloween main art in TDS is so nice. I like Minnie's dignified elegance.
One more important themed of TDS Halloween is skeletons. We can enjoy many skelton themed food in TDS. Especially, above "Sailing Day Buffet" the all-you-can-eat restaurant will welcome you with many skelton specialities.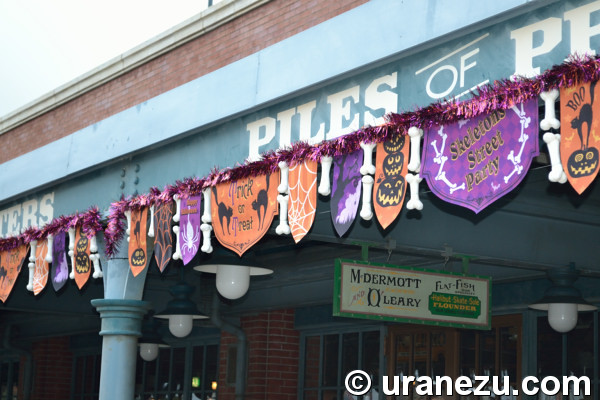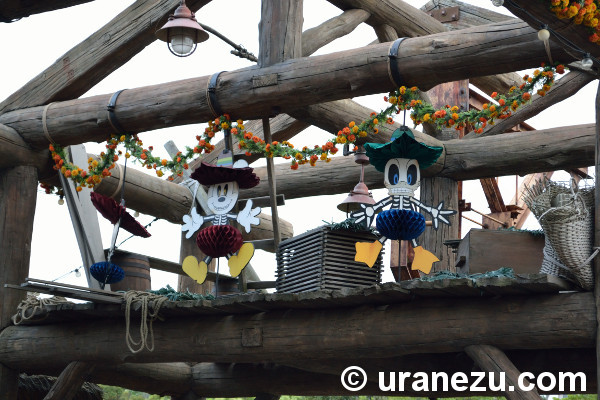 Don't miss the bones garland and funny decorations!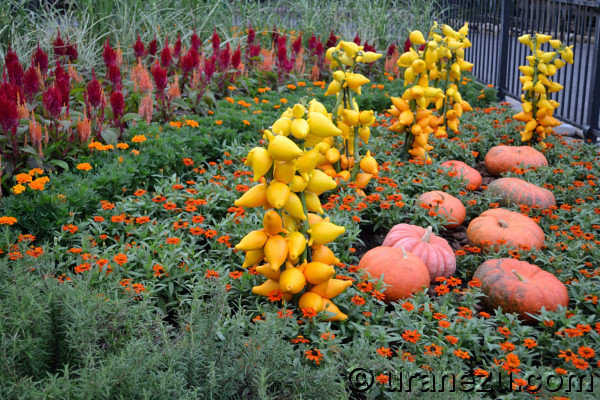 And you'll enjoy a wonderful vagetation with lots of pumpkins. It's for a Halloween limited time only. You can't miss it too.
Of course, Duffy & ShellieMay the most profitable members are changed with this Halloween.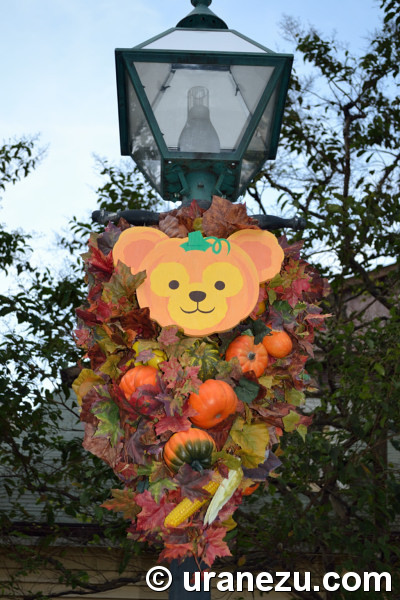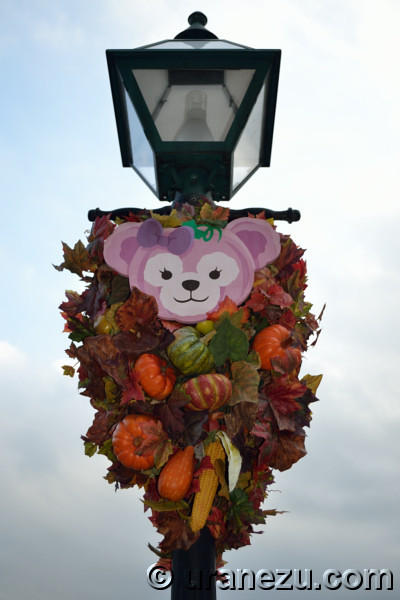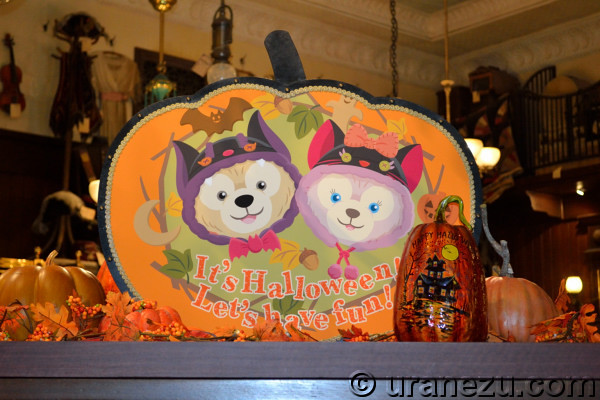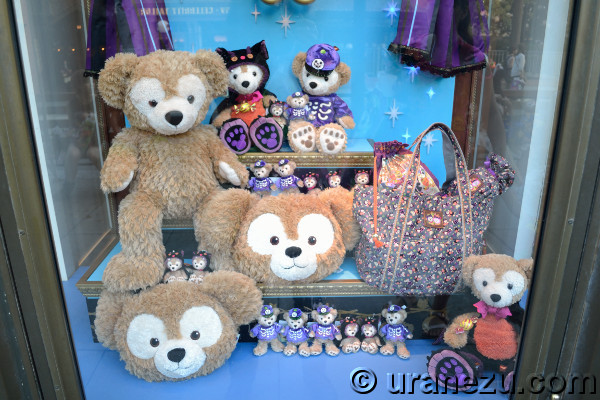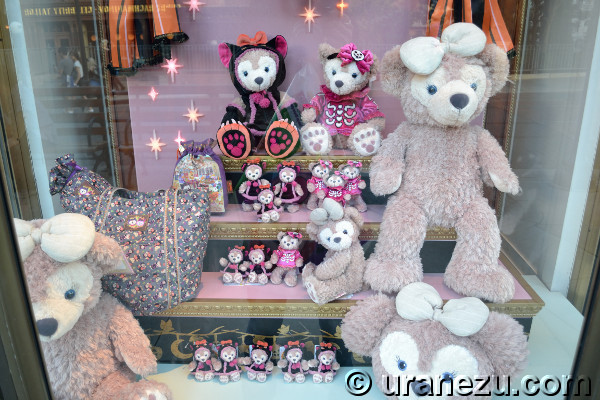 Caution for Duffy lovers! Many Duffy & ShellieMay Halloween merchandises are sold in TDS.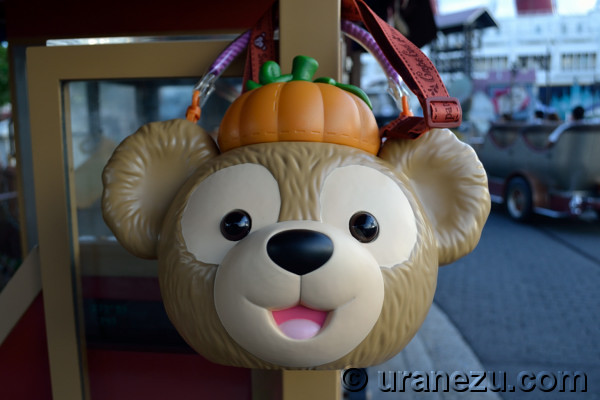 This Halloween-version popcorn bucket is 2800!!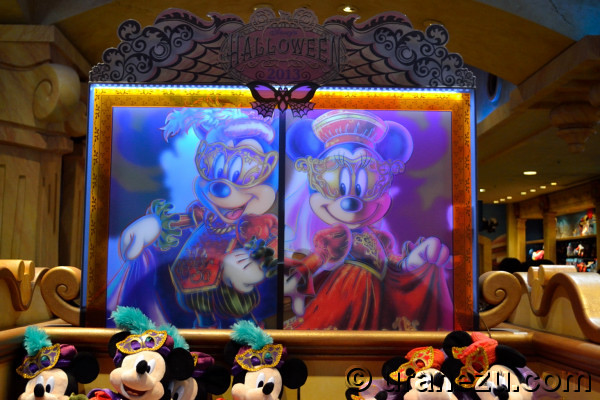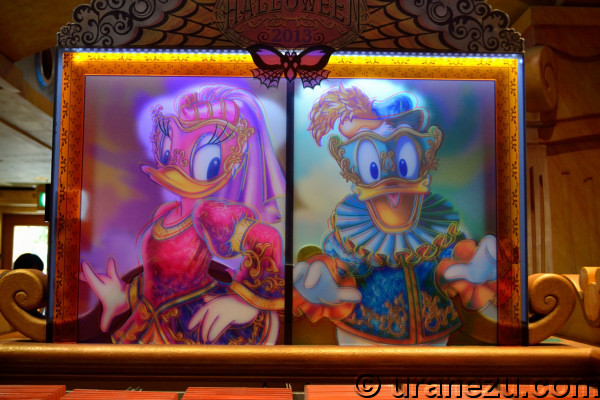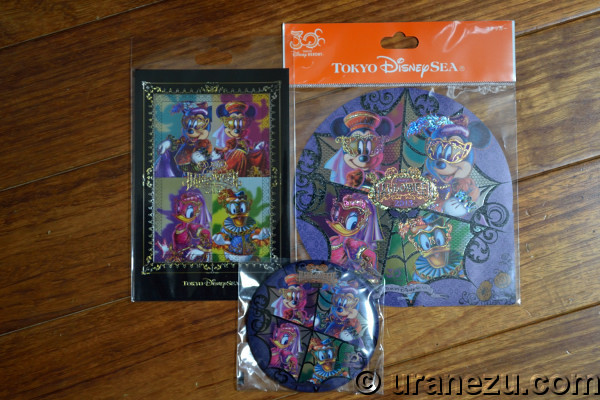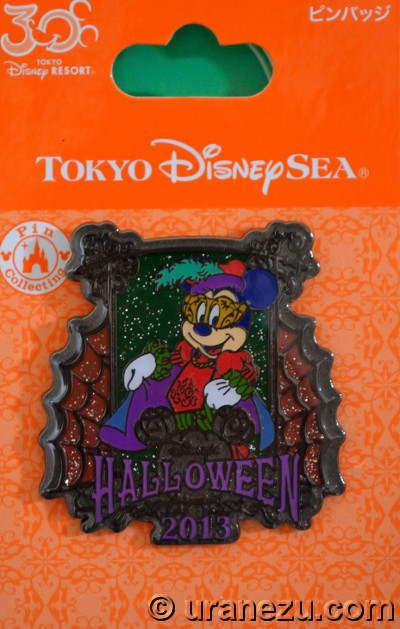 Don't worry for not Duffy lovers, Many masquerade Disney firends merchandises are available in TDS.
Let's move to TDL Halloween.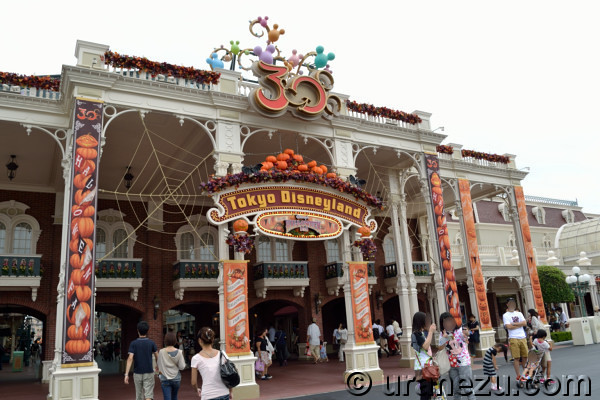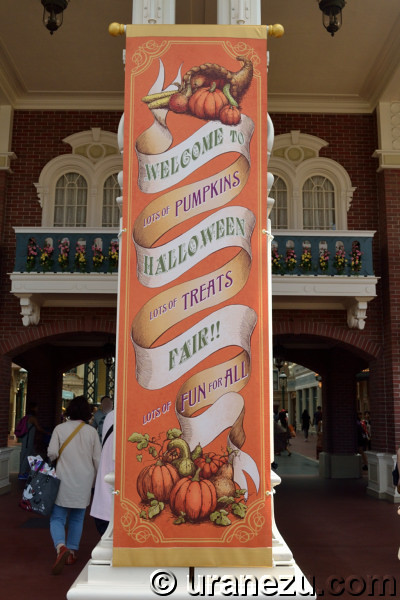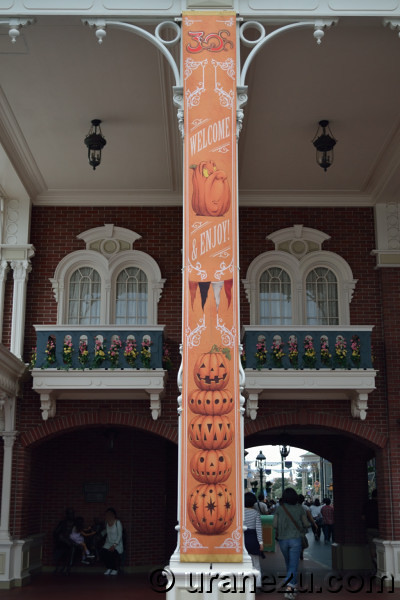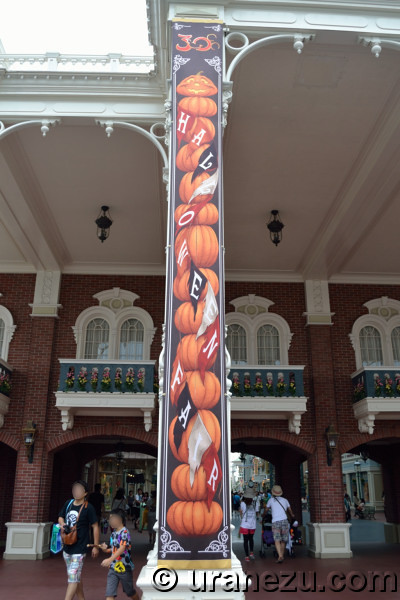 In this year 2013, TDL Halloween theme is happy and lively Halloween fair with Disney pals and ghosts.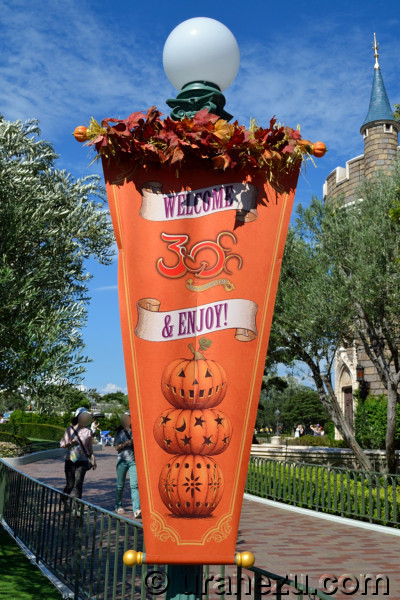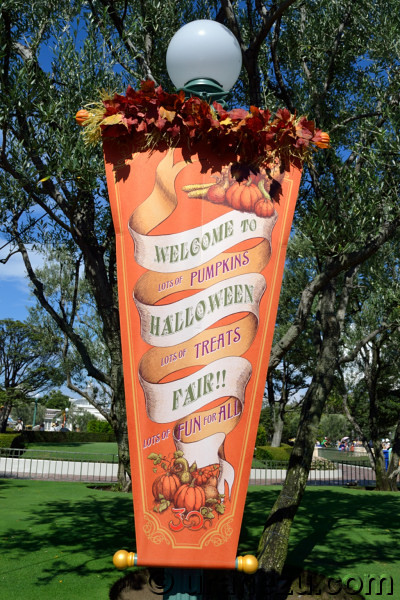 The above pictures from the hub. It's simple and neat.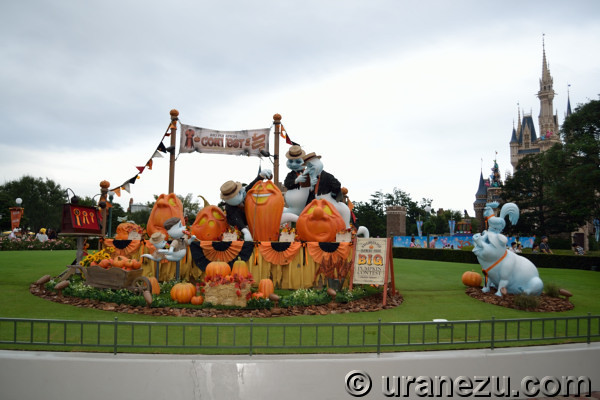 I love this year's sub photo locations. (The main photo location is full of Disney pals. It's cute, but only just cute.) There are two wonderful photo opportunity in the hub. Each of them show you a great fun story.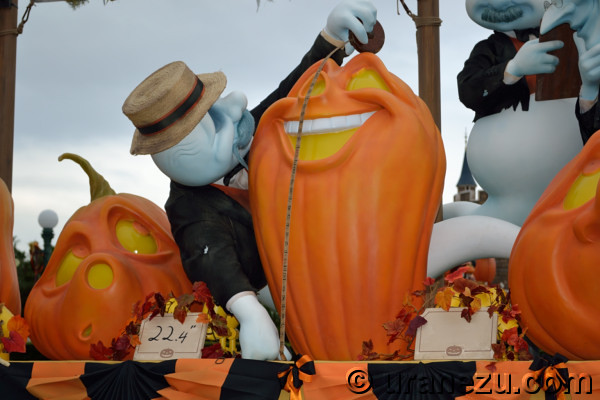 A judge are so enjoying a measuring pumpkln.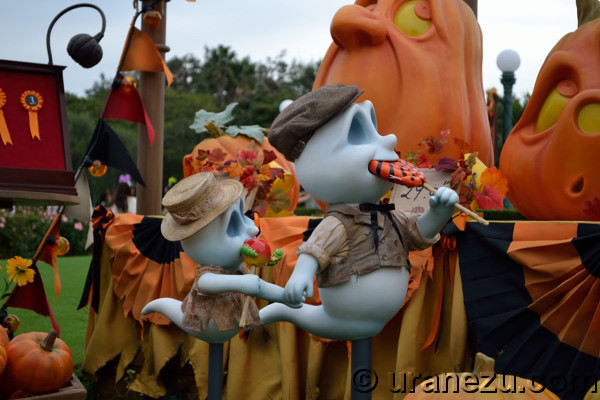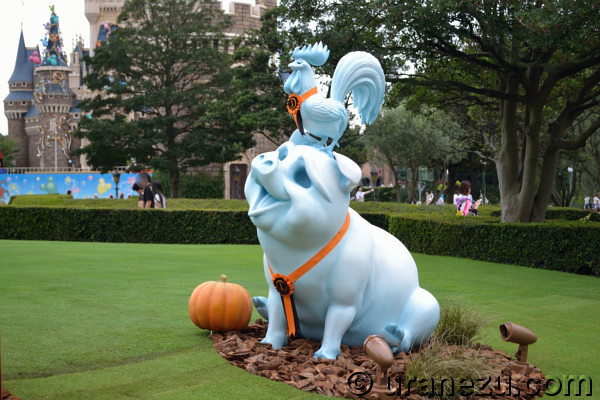 A little brother and sister looks curiously and eagerly...By the way, his candy looks so delicious!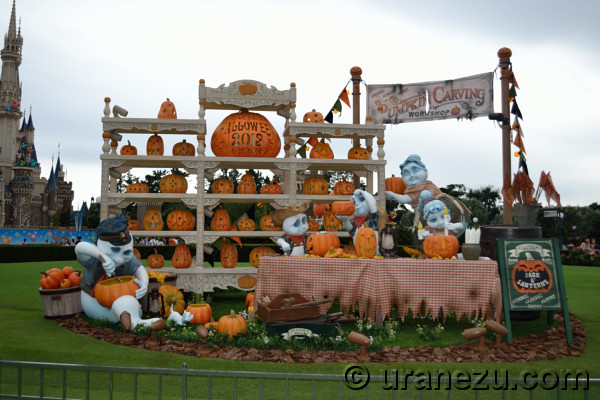 And the another sub photo location in the hub.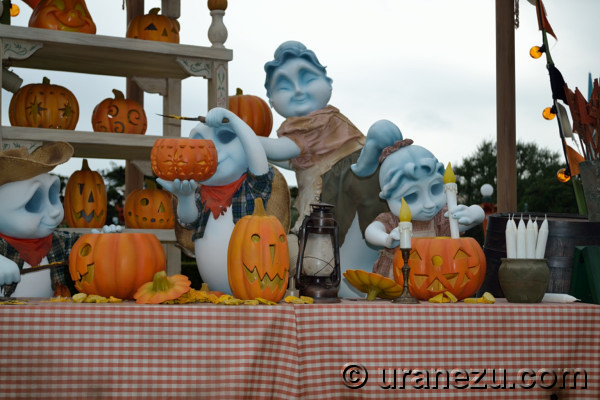 This pumpkin curving moment gives you a heartwarming story.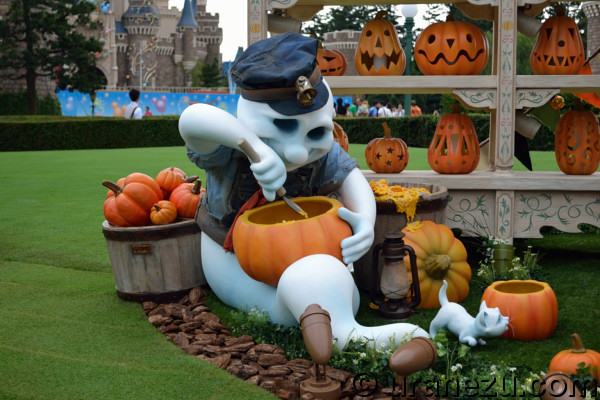 I presume you've seen the above ghost.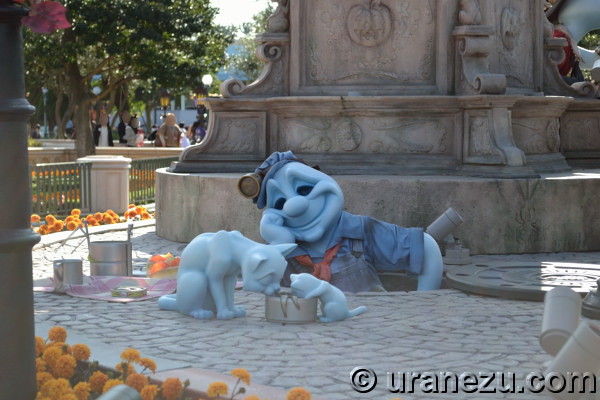 Oh, you remember?! Yes! He was a plumber who looked tenderly to two cats which who were eating his lunch. He and the cats from the main photo location in 2011 TDL Halloween.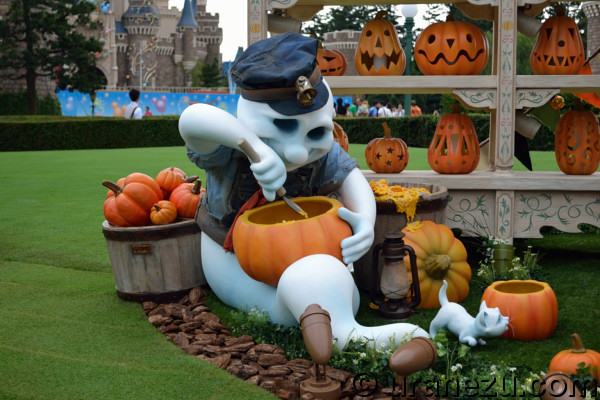 See? The cat stay by his side. It's touched photo location.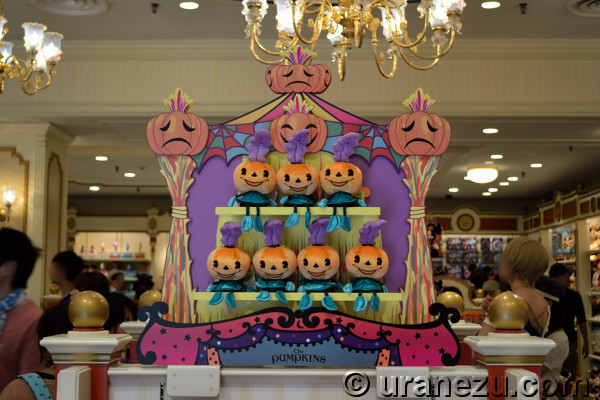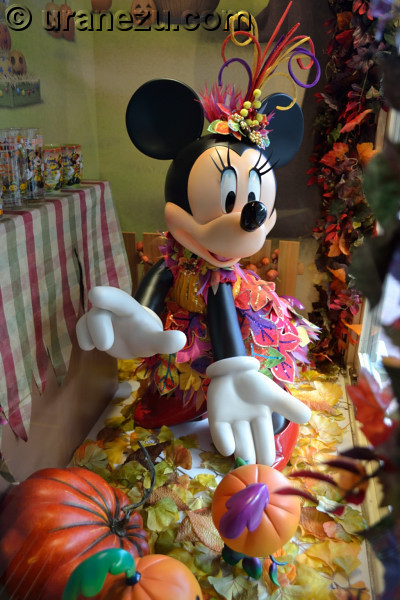 In this year 2013, TDL strong pushed a merchandise of pumpkin girl the original Halloween character.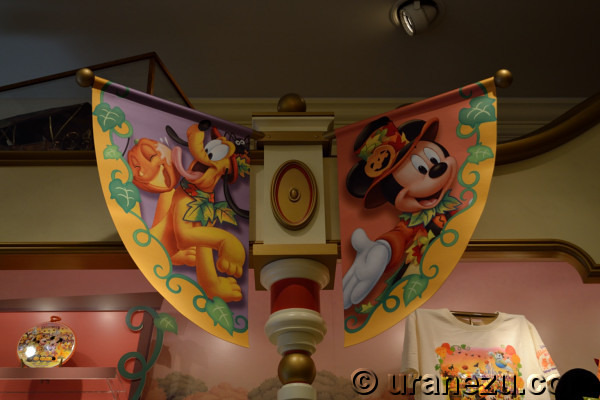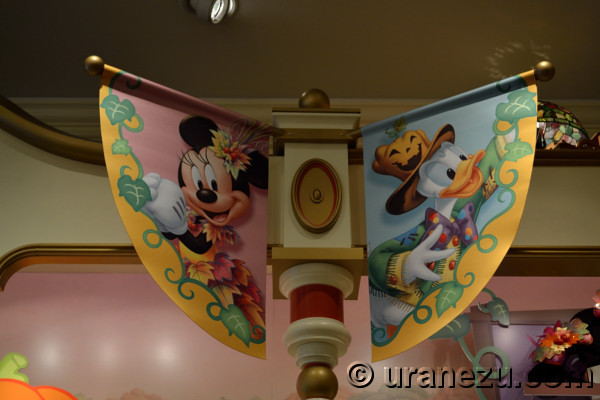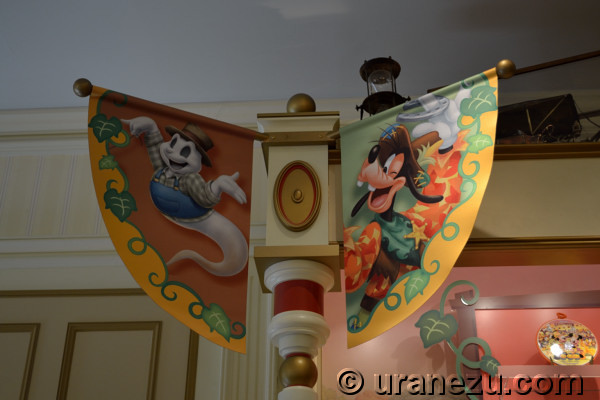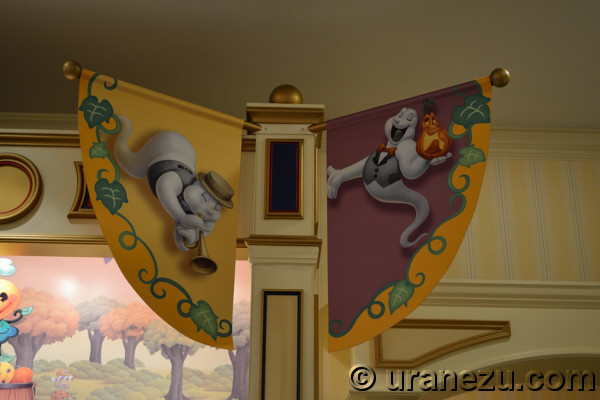 Disney pals costumes in 2013 are so colorful.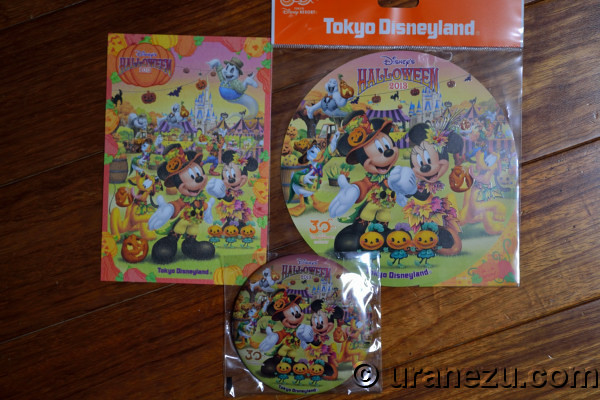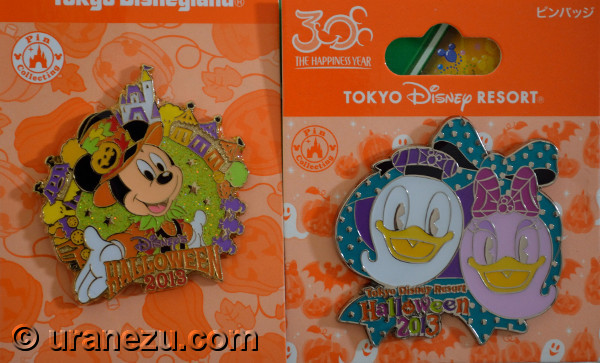 Hear are regular merchandises from 2013 TDL Halloween.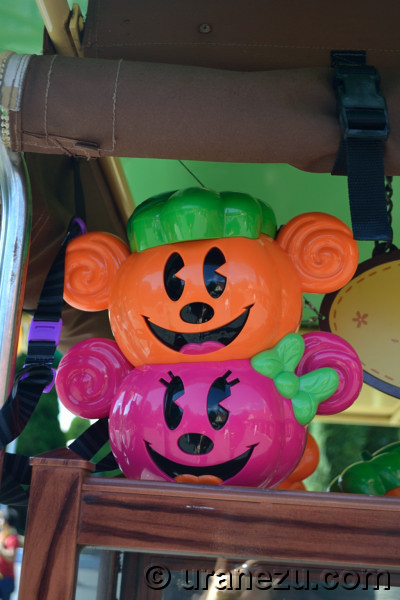 TDL's Halloween popcorn bucket is stackable-looks pumpkin shape.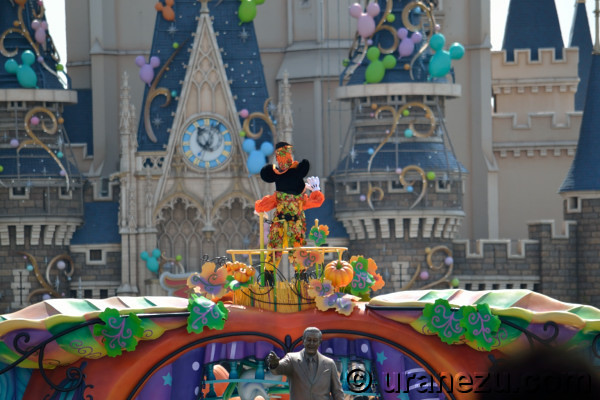 Mickey are waiting for you!
So, Let go and see a Mickey's big smile from a front!
If you have any questions, opinions and requests,
please contact us.