Park Now
>
Park Now Archive
> 2013 Third Quarter Archive
---
AUG. 31 2013 about Minnies's Tropical Splash
Did you have a nice holiday? It's almost time to go to back to school or work. Before you go, why don't you end with Minnie on this happy holiday? It's the last chance to splash!
In TDS, Minnie's Tropical Splash the special summer entertainment will be perform by 2 September. As you can see, the show is led by Minnie with a cheerful cute girls!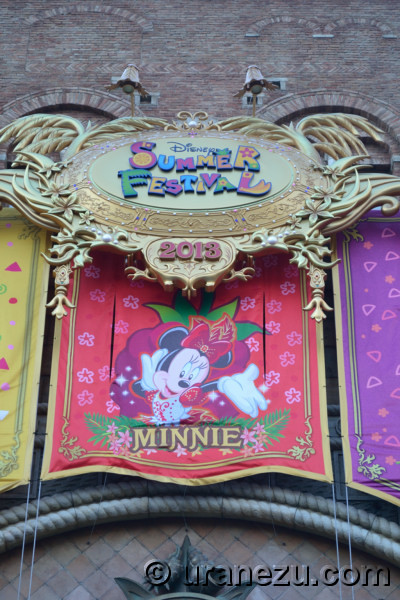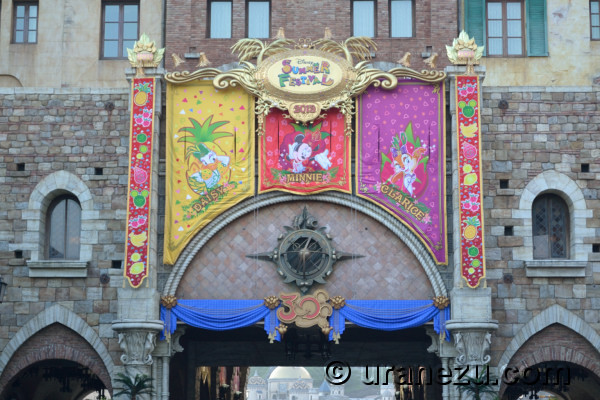 Don't worry, a boys also performed cool dance!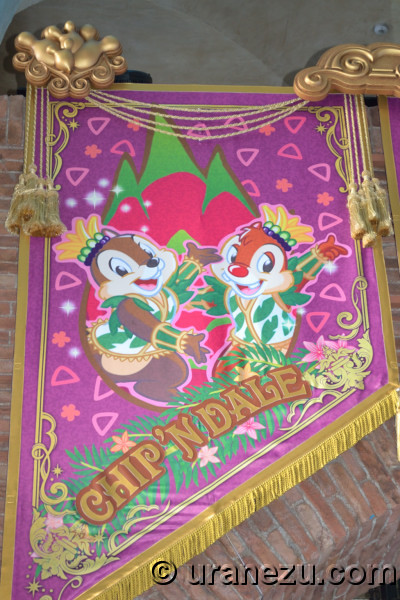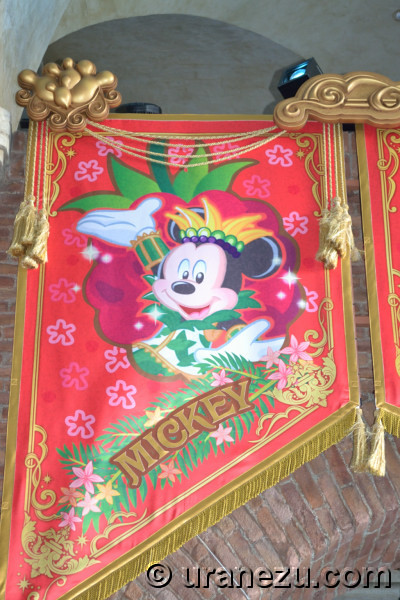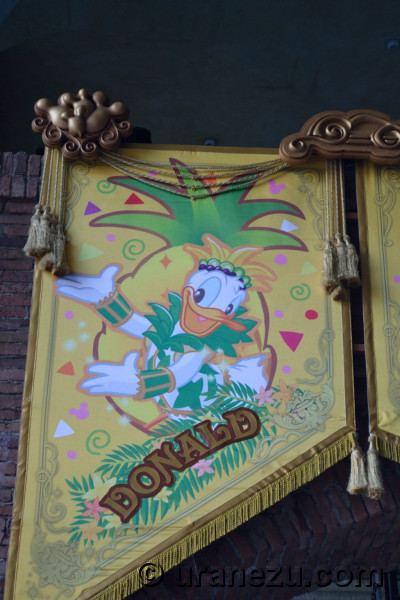 Let's move on the show!
Are you ready?


Beyond a curtain of splash...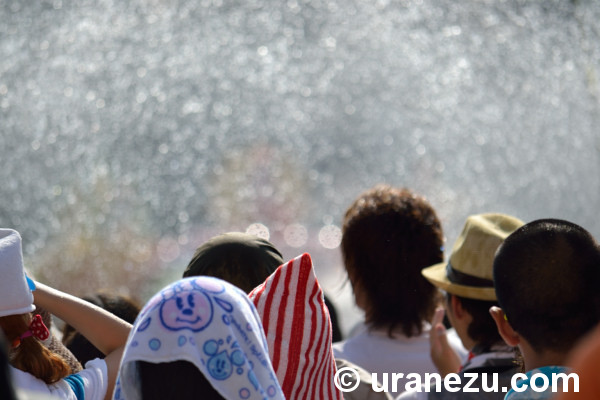 ...there are a three pretty girls on a tropical fruits barge!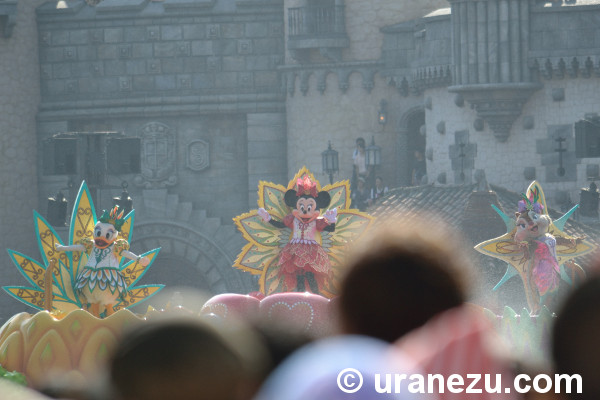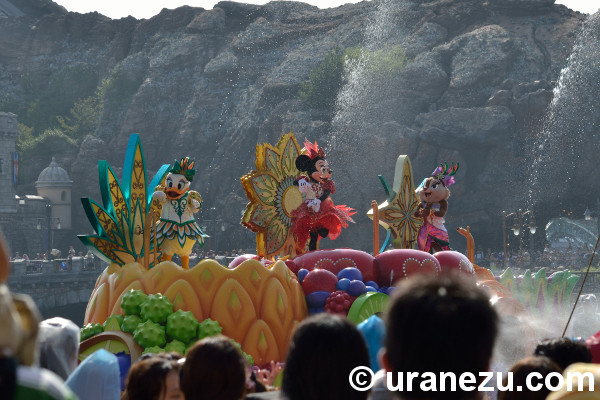 It's time to celebrate a harvest of tropical fruits.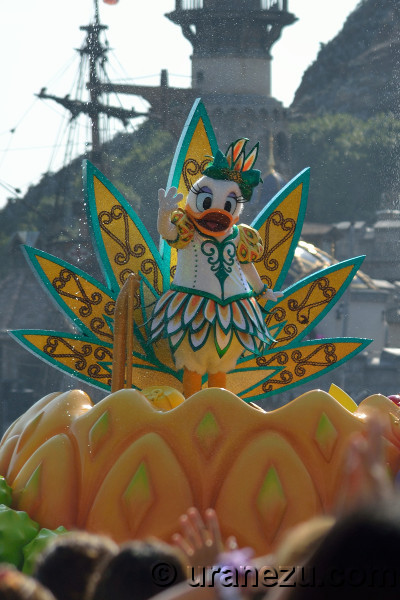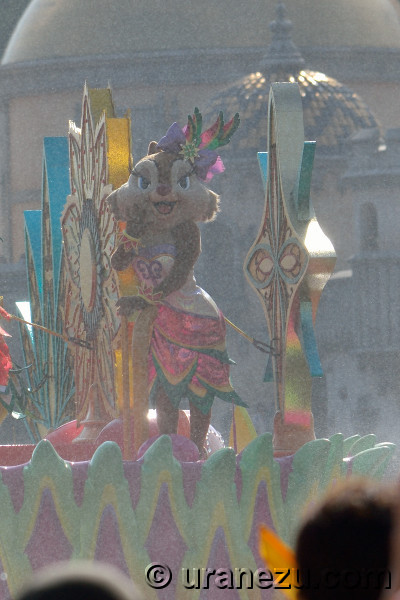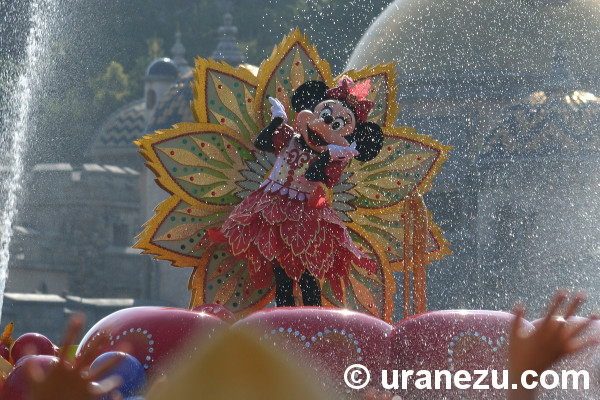 Is Minnie really beautiful with glittering water particle, isn't she? It's like a tropical queen!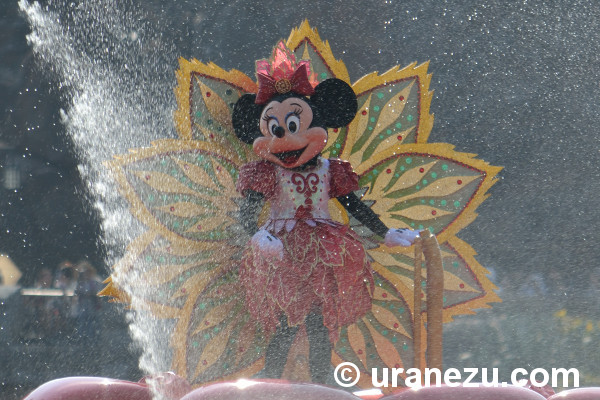 Here's our king!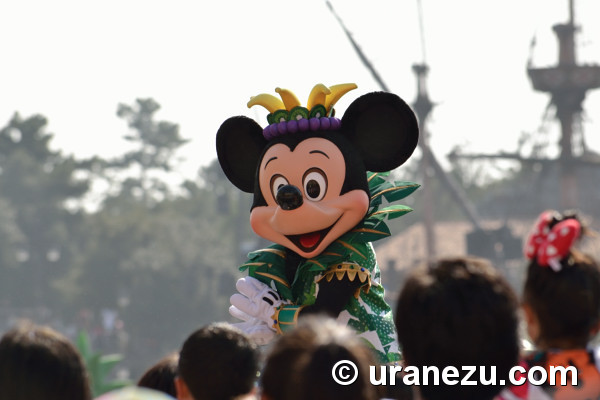 Cool the heat with a special menu.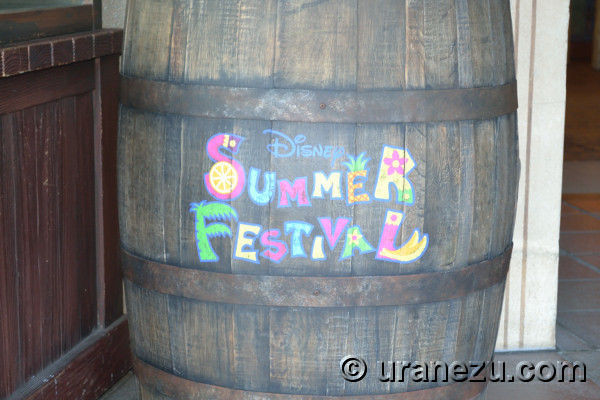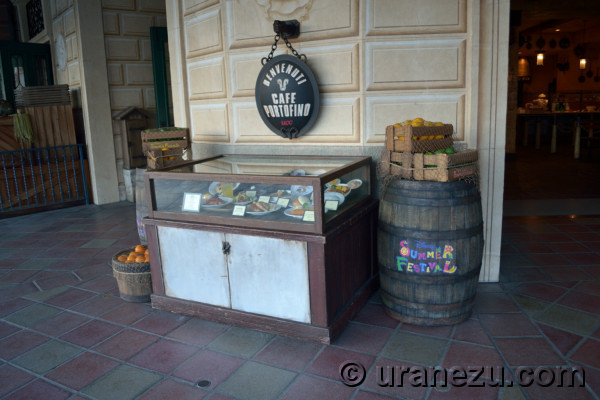 If you'll will be able to find "Disney Summer Festival" the special props at a restaurant, then you'll taste some special summer menu at there.
And you can rest and savor the special summer treat under these tropic sun shades.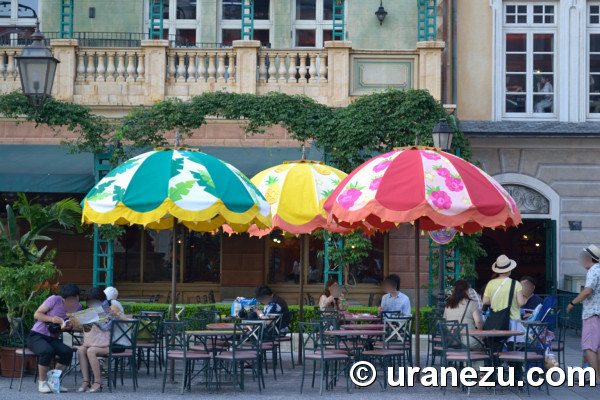 Please enjoy a table decoration before you'll piled with a food.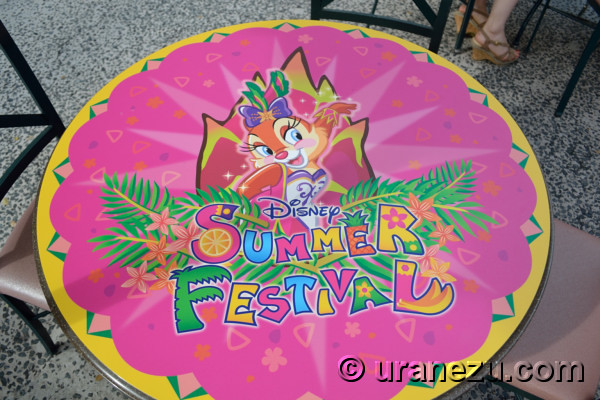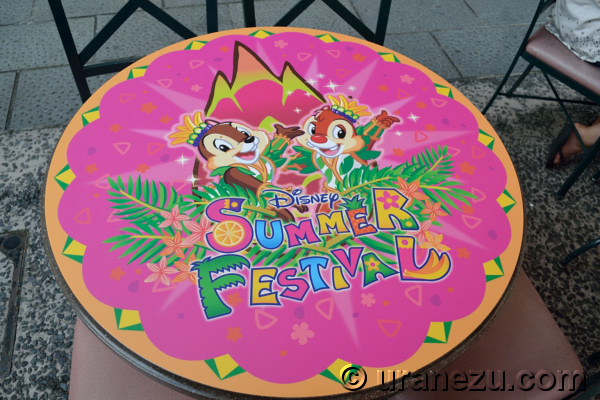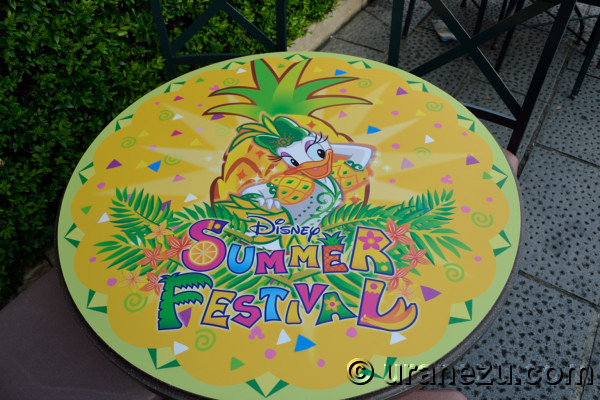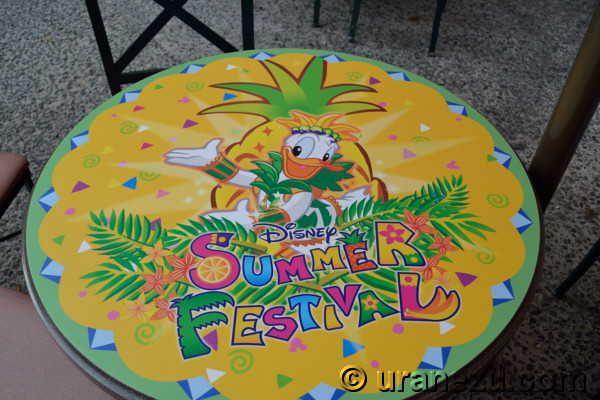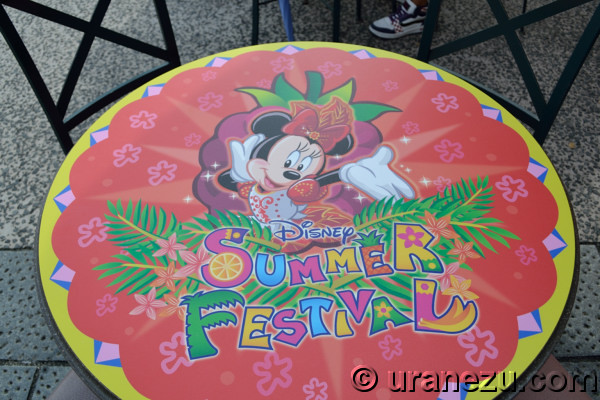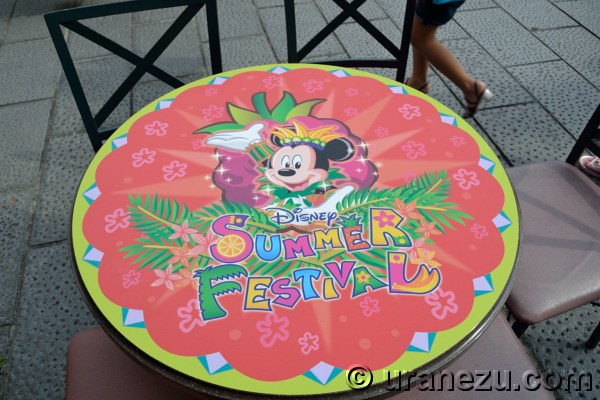 And don't forget this summer's special souvenir!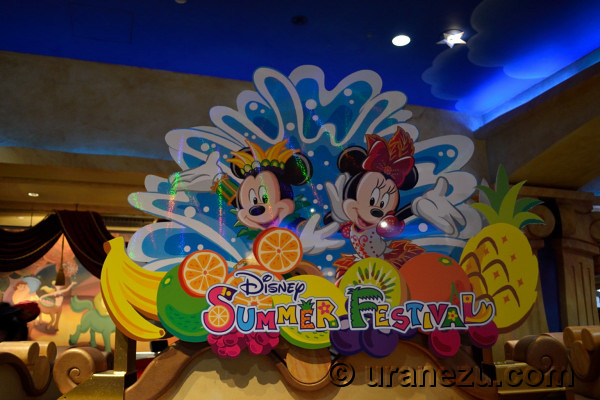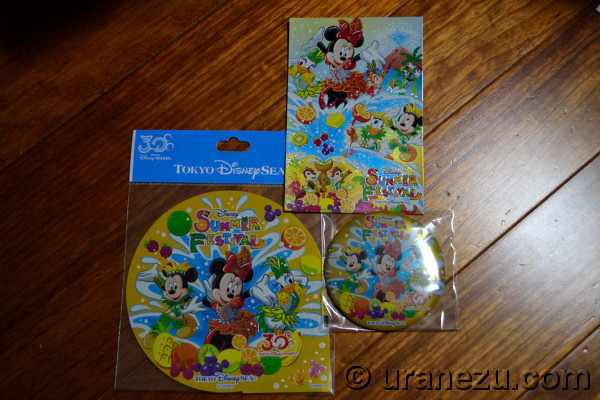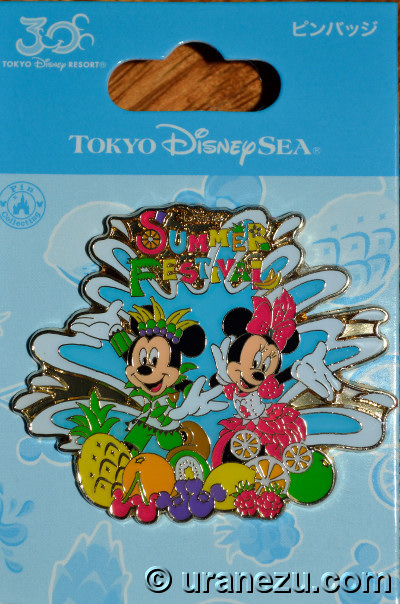 I hope you spent a wonderful summer vacation!!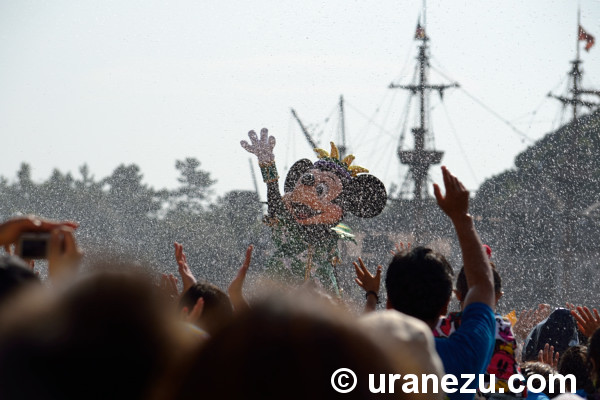 Next I'll post a topic about Disney's Halloween!
If you have any questions, opinions and requests,
please contact us.
JUL. 29 2013 about Coca Cola's Special Summer Offer!
Go Tomorrowland Terrace and Get Extra Large cup!
Until 31 August, Tomorrowland Terrace will offer a special size up of soft drink at the normal price.
How to get the offer.
Buy a Large size of soft drink at Tomorrowland Terrace. (There are two sizes of a beverage, one is a regular size cup 210JPY, and another is a large size cup 290JPY. Please choice the large size!)
Then, the Extra Large size drink is provided at no additional cost.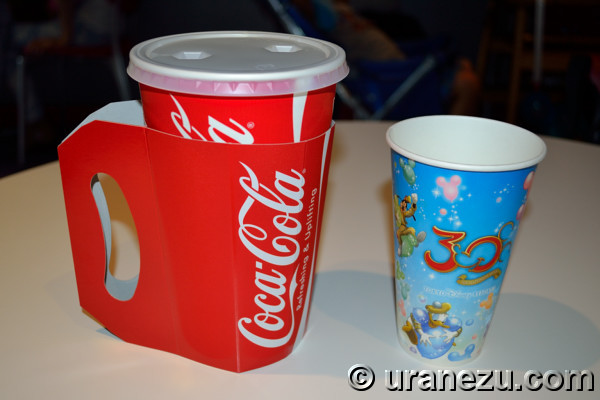 It's a perfect size in such a extremely hot day!
Thank you Coca Cola!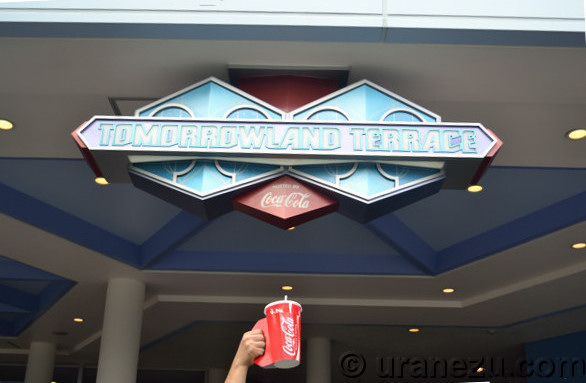 Tomorrowland Terrace is hosted by Coca-Cola (Japan) Company, Ltd.

Notice:
This special offer is only at Tomorrowland Terrace the counter restaurant.
The size up is only Large size of soft drink to Extra Large size of soft drink the special offer cup. Not applicable a regular size of soft drink.
Not applicable a hot drink and Iced Coffee.
This is a limited time offer by 2 September.
If you have any questions, opinions and requests,
please contact us.
JUL. 16. 2013 about Disney's Natsu Matsuri 2013
Disney's Natsu Matsuri the summer event was coming back in TDL.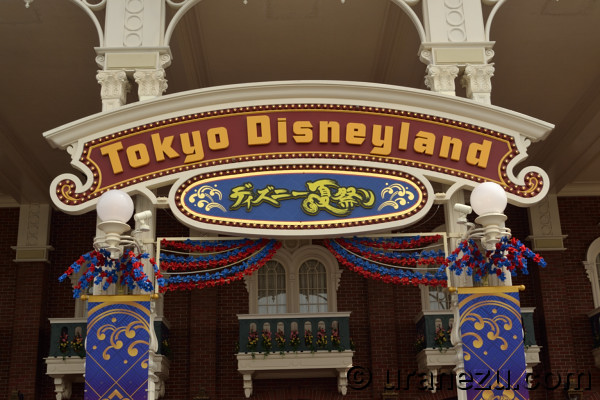 The 30th anniversary banners at World Bazaar entrance's column were changed for the special summer event.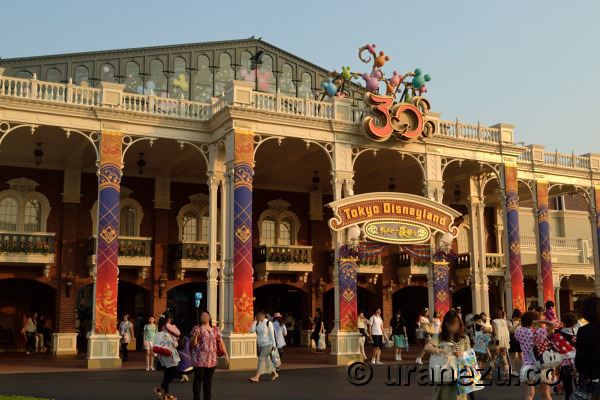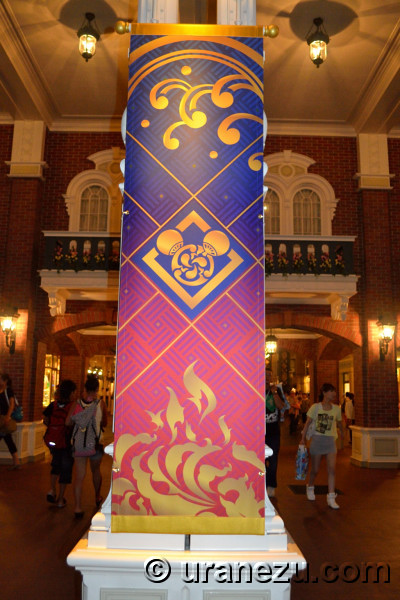 Natsu Matsuri means "Summer Festival" in Japanese. In this year, the decoration around the hub is more powerful than last year's one.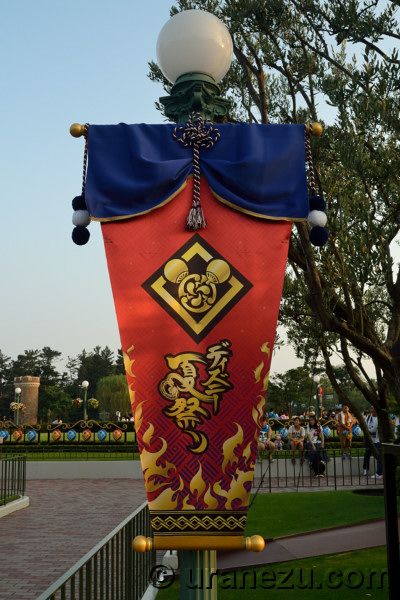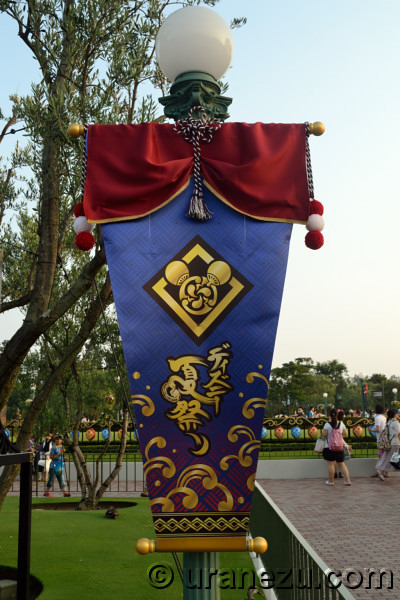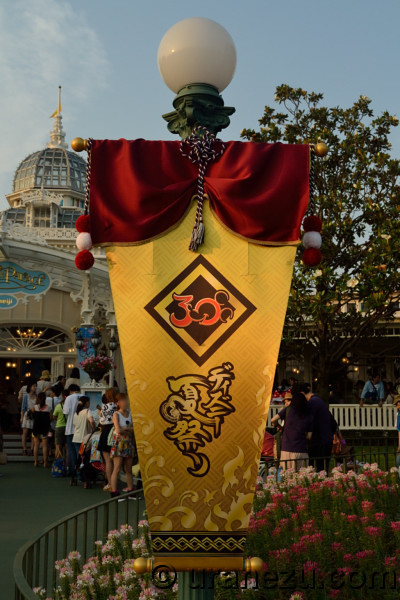 The banner of the event gets varied in this year. OLC make many banners worry-free, because they knew that these banners will be changed as a banner bags at the Disneyana Fun Festival after a couple of years which are so popular merchandise.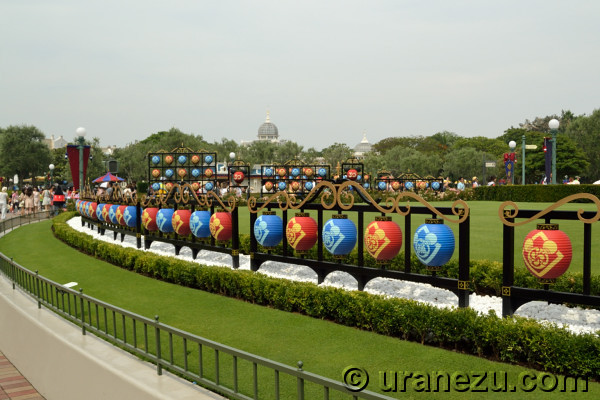 There are many chochin the Japanese traditional paper lantern which enhance the Natsu Matsuri atmosphere.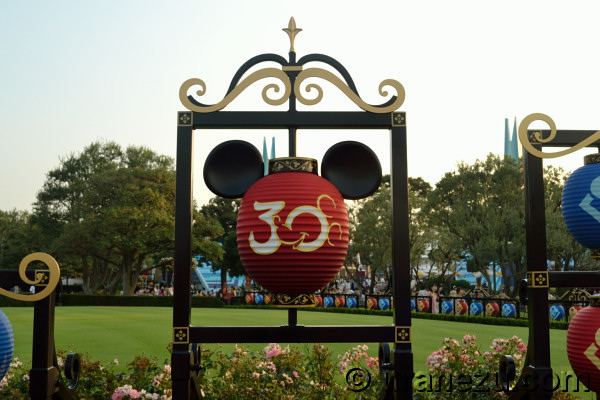 The special 30th anniversary lantern.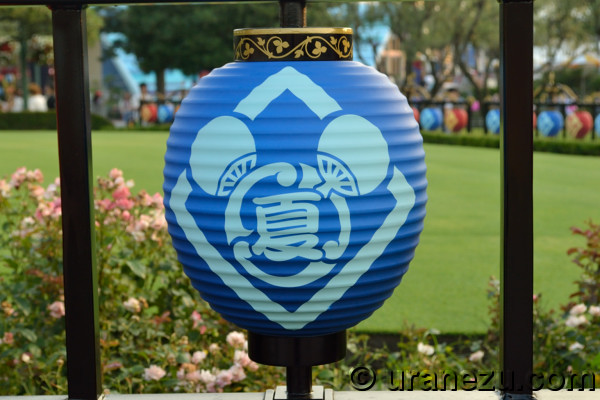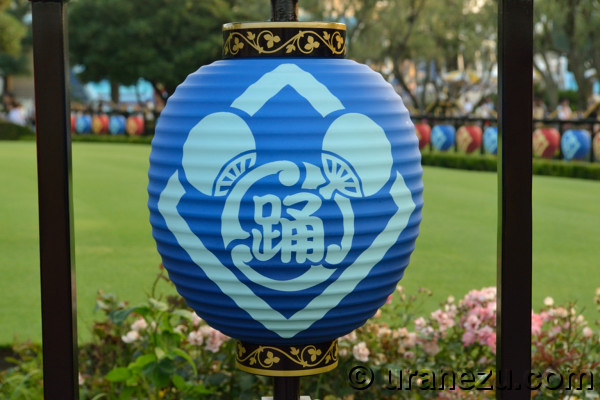 The left side of Kanji character means "Natsu" which is Summer, and the right is "Odoru" is "Dance".
The Natsu Matsuri colored wagon debut in this year.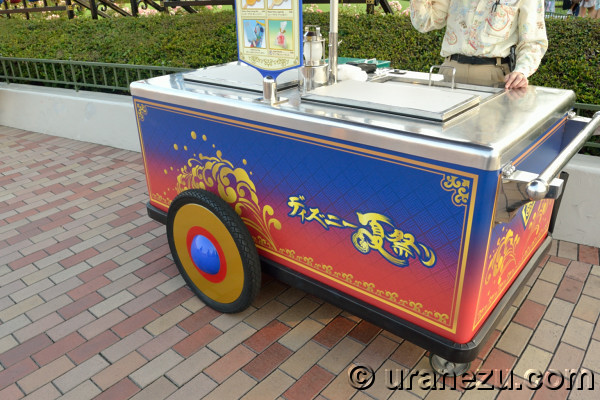 This wagon sells some popsicle stick.
Speaking of the cool treats, I'd like to introduce a magical drink.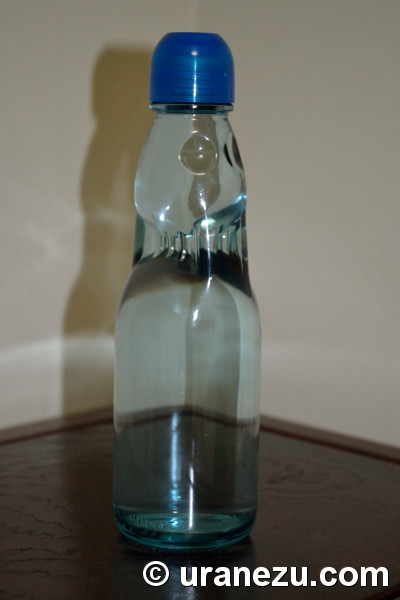 It's "Ramune" the carbonated soft drink. The taste is very simple but nice lemon-lime flavor soda. The magical part of "Ramune" is bottle itself.
The bottle are made of glass (recently, made of plastics) and sealed with a grass marble. To open the bottle, push the grass marble inward is provided.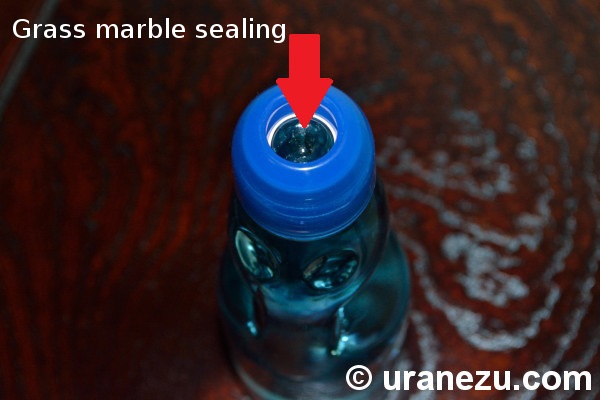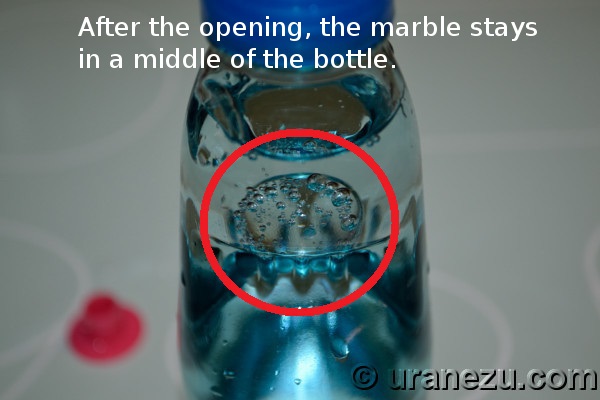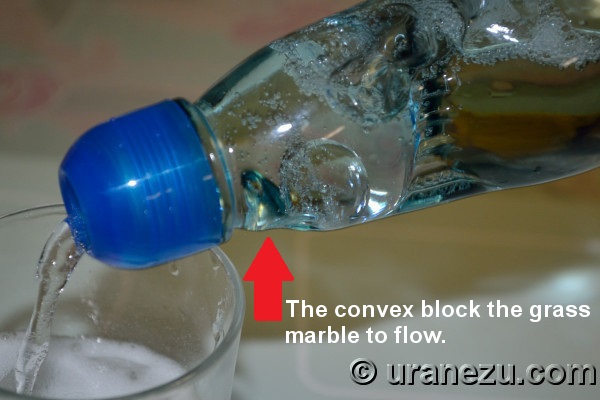 It's very interesting isn't it? During Disney's Natsu Matsuri Event, we can buy it at a snack counter at the hub.
You've got to try Ramune!
Our most exciting of the summer event is, two castle shows. We can enjoy "The Embu" the daytime splash castle show and "The Finale" the nighttime splash castle show until 31 August.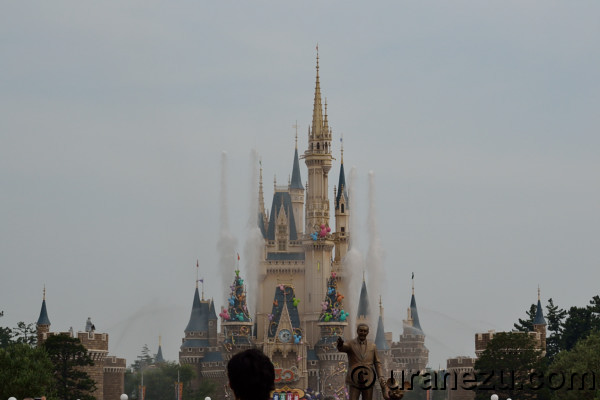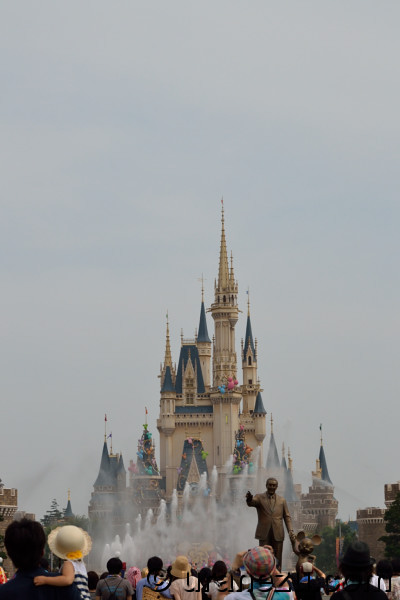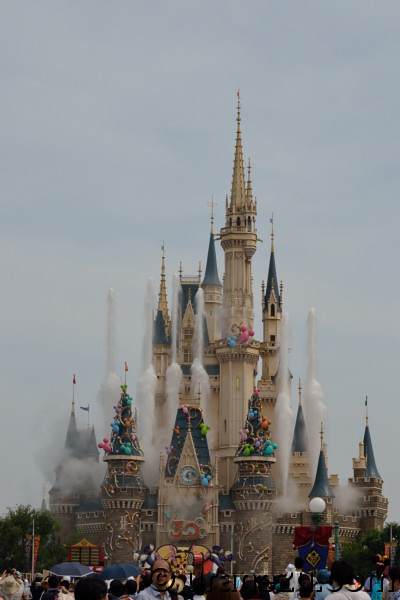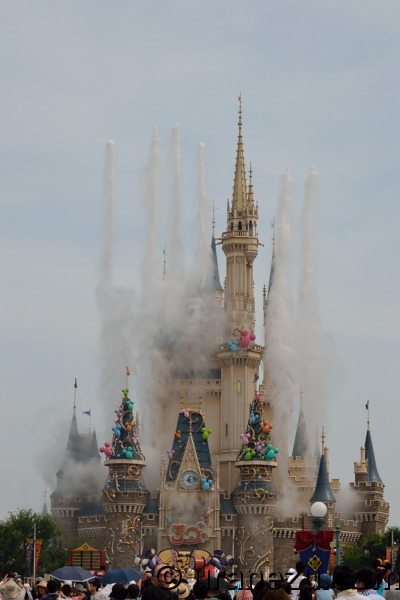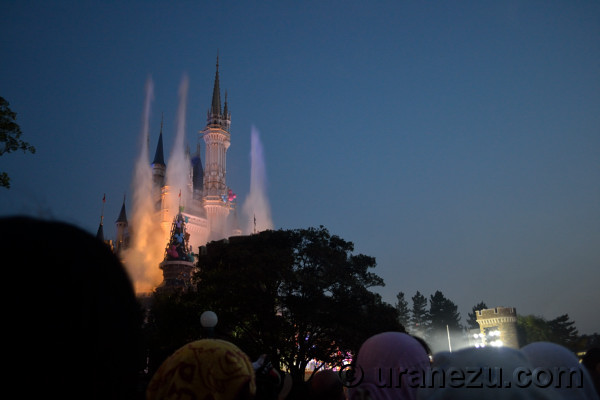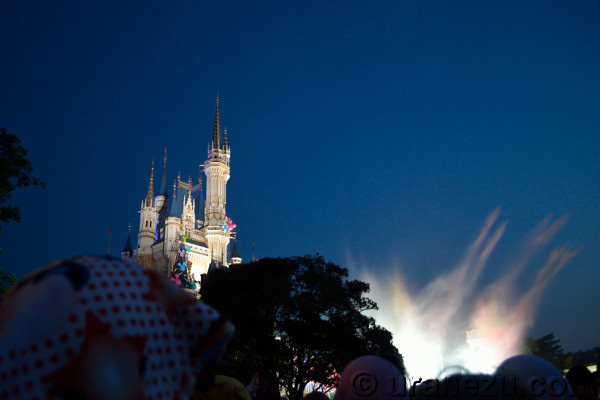 The nighttime castle show was very beautiful and fun even if you watch very far from the main stage.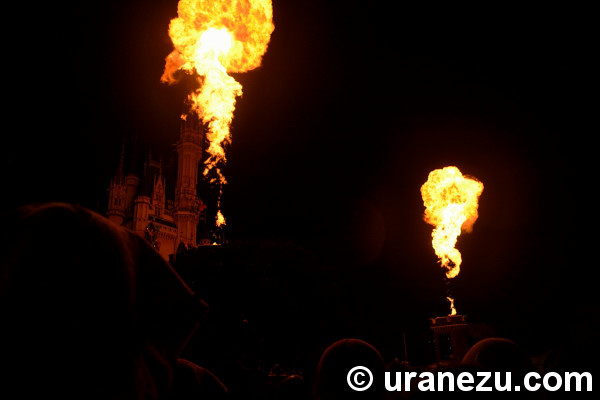 The flame cannons are so exciting.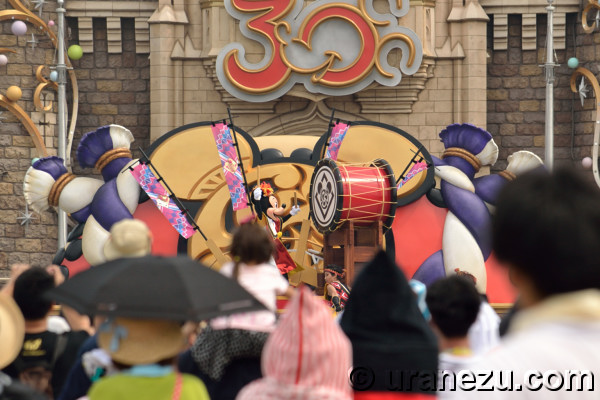 Win a lottery and get a main show area, then you will able to see cool Mickey closer than my picture!
Let's go to "Grand Emporium" the biggest store in TDL to buy the special item.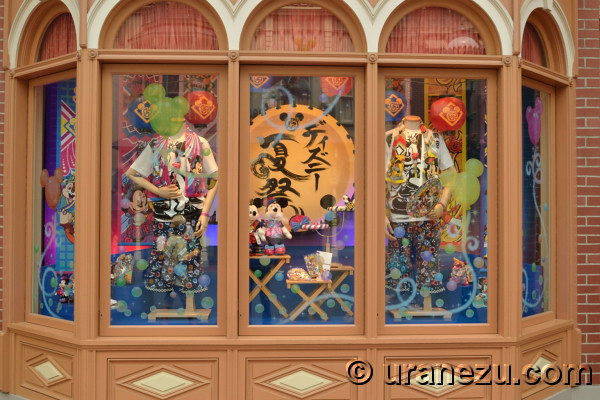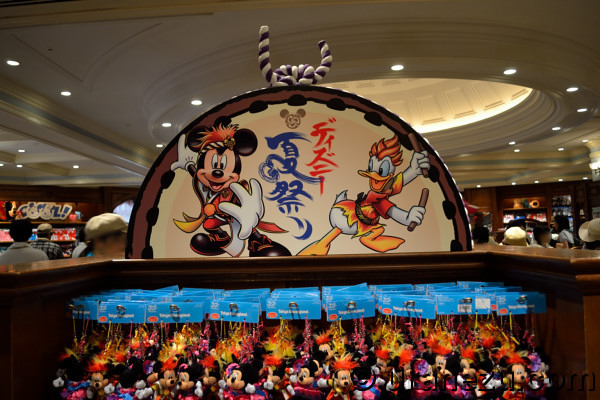 Here are some Disney's Natsu Matsuri 2013 merchandises.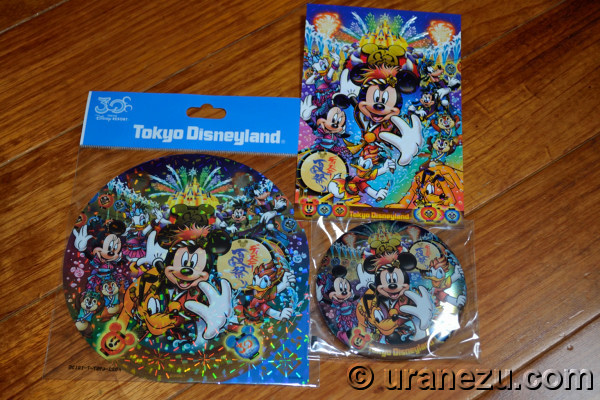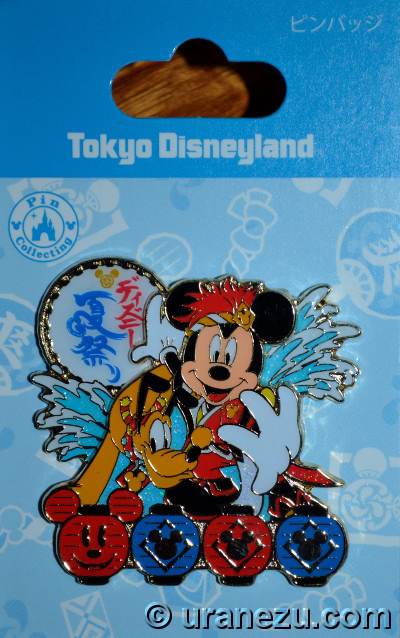 If you have any questions, opinions and requests,
please contact us.