Restaurant Now
>
TDS
> Mediterranean Harbor Menu
---
Mediterranean Harbor
Cafe Portofino
Zambini Brother's Ristorante
Mamma Biscotti's Bakery
Ristorante di Canaletto
Gondolier Snacks
Magellan's
Magellan's Lounge
Refrescos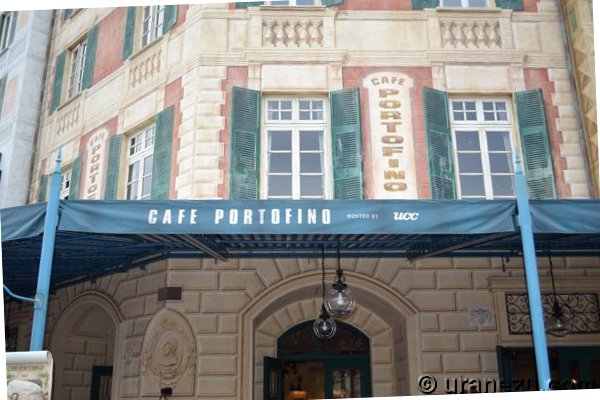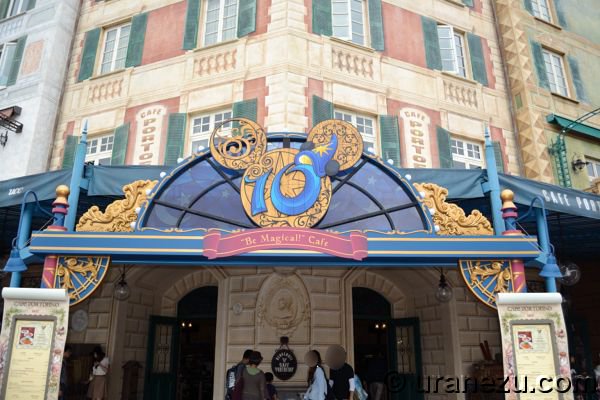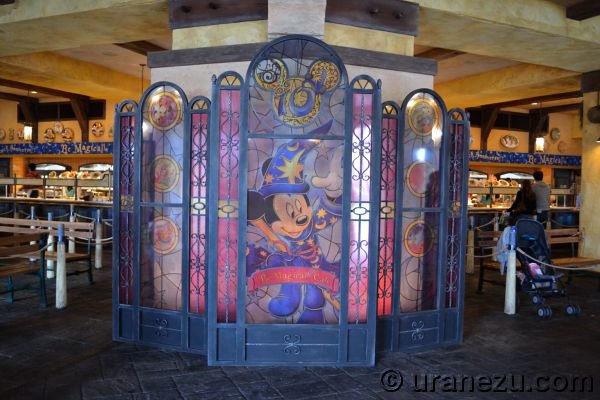 Buffeteria service restaurant.
Hosted by UCC Ueshima Coffee Co., Ltd.
2018 Pixar Playtime Special Set: ¥1,780
Creamy Vegetable Soup
Coice of Linguine
Choice of Special Dessert (Strawberry Panna Cotta, Orange Mousse Cake, Mascarpone Cream Cake)
Choice of Soft Drink
Monsters, Inc. Drink ¥410
(Blue Jellied Dessert & Basil Seeds)
Commemorative Label Wine: ¥2,000
You can add a set form below to any of the dishes in "Piatti".
From Piatti
+ Portofino Set (House Salad & Soft Drink) ¥570
+ Paradiso Set (Soup & Soft Drink) ¥570
+Trattoria Set (Bread & Soft Drink) ¥310
All alcoholic beverage can be substituted for the soft drink for an additional ¥310.
PIATTI
Linguine Pomodoro with Seafood ¥1,260
Linguine Genovese with Seafood ¥1,260
Linguine Pomodoro with Italian Meatballs ¥1,260
Linguine Genovese with Italian Meatballs ¥1,260
Seafood Salad with Pesto Genovese ¥1,160
Shrimp and John Dory Lasagna ¥1,260
Salumeria Piatto (Salsiccia, Italian Meatballs, Pancetta) ¥1,450
Assroted Italian Salami ¥1,260
Rotisserie Chicken (half portion) ¥1,420
Rotisserie Chicken (full portion) ¥2,450
DOLCE:
Almond Flavor Panna Cotta ¥390
Blood Orange Jelly ¥390
Chocolate Cake ¥390
Special Dessert ¥390
Cappuccino, Cafe Latte (Hot or Iced) ¥410
Blood Orange Juice ¥410
Milk ¥310
Heartland Beer ¥620
Italian Beer ¥620
Red or White Wine ¥620
PER BAMBINI:
CHILD'S SET ¥920
Linguine with Meat Sauce, John Dory with Tomato Sauce, Fried Potatoes and Zucchini, Broccoli, Carrot, Orange, and Apple Juice.
Terminated Menu:
(~2011.08.31)
SPECIALITA:
CHILLED CREAM of CORN SOUP ¥380
SPAGHETTI with SHRIMP and AOSA NORI ¥990
MANGO CHIBOUST ¥380
(Example of Portofino Pasta set, ¥1,780)
TOMATO-BRAISED SEAFOOD OVER SAFFRON RISOTTO ¥1,400

SPECIALITA: ¥1,890
ASSORTED APPETIZERS
SPAGHETTI with SNOW CRAB and TOMATO SAUCE
MAGICAL HAT DESSERT (Blueberry Mousse)
("Spaghetti with Eggplant and Ham Sauce" can be chosen instead of the pasta above.)
SPECIALITA: (Example of Portofino Pasta Set ¥1,780)
Creamy Vegetable Soup with Tomato Flavor ¥380
Spaghetti with Shortneck Clams and Pancetta ¥990
Mixed Berry Mousse Cake ¥380
(~2012.12.25.)
SPECIALITA: Special Set ¥1,890
Assorted Appetizers
Spaghetti with Snow Crab, Zucchini, and Tomato Sauce
Chestnut Mousse
Choice of Soft Drink
SPECIALITA: Chef's Special
Cream of Cauliflower Soup ¥380
Spaghetti with Shrimp and Tomato Cream Sauce ¥990
Strawberry Mousse Cake
Choice of Soft Drink
(The above Sppecials can also be selected for the Portofino Pasta Set ¥1,780.)
PORTFINO PASTA SET ¥1,780
Choice of 2 Dishes from Soup, Salad or Dessert, Choice of Pasta, Choice of Soft Drink
(An alcoholic beverage can be substituted for the soft drink for an additional ¥300.)
PORK CUTLET with SAUTEED SHRIMP and FRIED CAMEMBERT ¥1,450

(~2013.06.30.)
SPECIALITA: Spring Voyage Special Set ¥1,890
Assorted Appetizers
Spaghetti with Shrimp and Colza
Caramel Panna Cotta
Choice of Soft Drink
("Spaghetti with Eggplant and Ham Sauce" can be chosen instead of the pasta avobe.)
(~2013.09.02.)
SPECIALITA: Diensy's Summer Festival Special Set ¥1,890
Marinated Calamari Fritters and Vegetables
Spaghetti Pescatore
Lemon Mousse
Choice of Soft Drink
("Spaghetti with Eggplant and Ham Sauce" can be chosen instead of the pasta avobe.)
(~2013.10.31)
SPECIALITA: Chef's Special ¥1,890
Cream of Mushroom Soup ¥380
Spaghetti with Crab and Tomato-Cream Sauce ¥990
Chestnut Mousse Cake ¥400
Choice of Soft Drink
(The above specials can also be selected for the Portofino Pasta Set 1,780.)
(~2013.12.25)
SPECIALITA: 2013 Christmas Wishes Special Set ¥2,300
Seafood Salad
Half Rotisserie Chicken with Basil Sauce
Caramel Mousse Cake
Choice of Soft Drink
Specialita: Chef's Specials
Cream of Carrot Soup ¥380
Bavette with Shrimp and Broccoli in Tomato-cream Sauce ¥990
Ricotta Cheese Mousse Cake ¥380
(The above specials can also be selected for the Portofino Pasta Set ¥1,780.)
Seafood Salad ¥500

Specialita: Chef's Specials
Creamy Tomato-Vegetable Soup ¥390
Spaghetti with Shortneck Clams and Genovese Sauce ¥1,020
Mixed Berry Mousse Cake ¥390
(The above specials can also be selected for the Portofino Pasta Set ¥1,830)
Specialita: Disney's Summer Festival Special Menus:
Chilled Cream of Corn Soup ¥390
Chilled Seafood and Rice in Soup ¥1,020
Lemon Panna Cotta ¥390
(The above specials can also be selected for the Portofino Pasta Set ¥1,830.)
(~2014.10.31.)
Specialita:
Pumpkin Cream Soup ¥390
Bavette with Tuna and Mushrooms in Cream Sauce ¥1,020
Dark Cherry Tart ¥390
(The above specials can also be selected for the Portofino Pasta Set 1,830JPY.)
SPECIAL PASTA ¥1,020

(~2014l.12.25.)
Specialita: Chef's Special Set
Green Salad Ciuppin (Seafood Soup with Pasta) Bread Choice of Soft Drink
(~2015.04.01.)
Specialita: Chef's Special Set
Cream of Potato Soup ¥390
Bavette with Shrimp and Broccoli in Tomato-Cream Sauce ¥1,020
Mixed Berry Tart ¥390
Choice of Soft Drink
ANTIPASTO:
Seafood Soup ¥430
Today's Soup ¥390
Green Salad 410
Chicken and Proschiuto Salad ¥520
Focaccia ¥210
Rice ¥210

PASTE:
SPAGHETTI with EGGPLANT and HAM SOUCE ¥1,020
PIETANZE:
PORK CUTLET with SAUTEED SHRIMP ¥1,490
ROTISSERIE CHICHEN with BLACK PEPER ¥1,390
SEAFOOD and RICE CASSEROLE ¥1,180
CHILD'S SET with SOUVENIR PLATE ¥1,920
Spaghetti with meat sauce, fried shrimp, potatoes, corn on the cob, broccoli, carrot, fruit jelllied dessert, and apple juice.
(For younger folks, to age 8.)
(~2016.08.30.)
TDS 15th Anniversary Special Set: ¥2,180
Crostini and Grissino with Two Dips
Choice of Linguine
Mickey Mouse Mousse Cake (Chocolate)
Choice of Soft Drink
(~2017.01.12.)
TDS 15th Anniversary Special Set: ¥2,180
Soft Pork Patty, Octopus and Vegetables with Tomato Sauce, Marinated Mushrooms
Choice of Linguine
Minnie Mouse Mousse Cake (Strawberry)
Choice of Soft Drink
(~2017.03.17.)
TDS 15th Anniversary Special Set: ¥2,180
Marinated Scallop and Shrimp, Basil-Potato and Chicken Dip
Choice of Linguine
Cheese Mousse Cake
Choice of Soft Drink
(~2017.07.07.)
Chef's Special Set ¥1,980 Assorted Appetizers
(Smoked SalmonTrout, Calamari with Basil Oil, Ratatouille, Potato Salad with Tune)
Choice of Linguine
Panna Cotta
Choice of Soft Drink