Pick up
>
Restaurant Tray
> Restaurant Tray TDL
---
World Bazaar
Sweetheart Cafe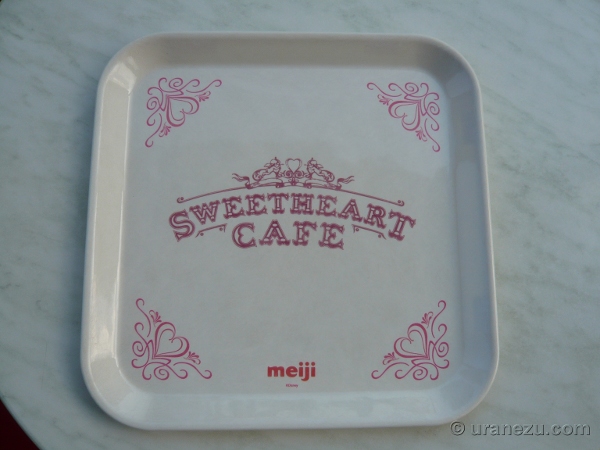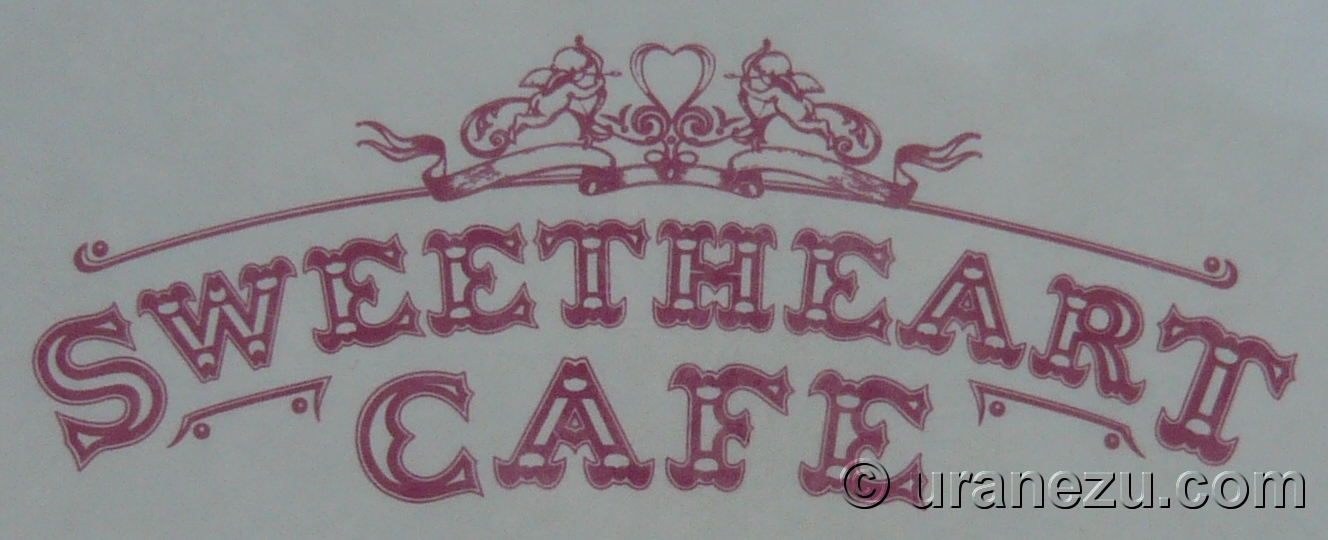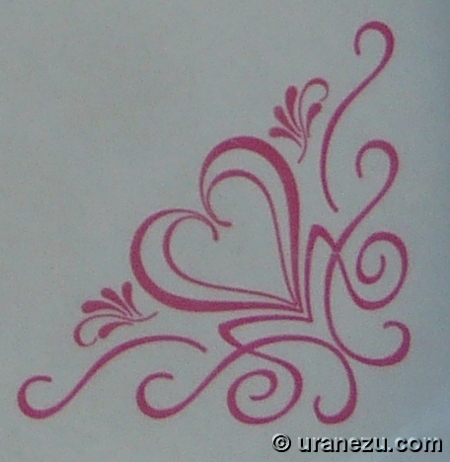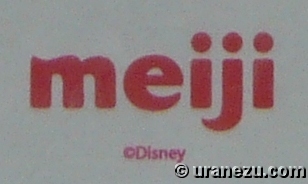 This tray from "Sweetheart Cafe" the bakery. This restaurant renewal brings the tray as the above picture. Very romantic design with some heart motifs and cupids. The square shape tray used by only this restaurant in TDL. In TDR, the ordinary tray size is rectangle shape. In this bakery, the size is enough for the some pasteries and drink.
Hosted by Meiji Dairies Corporation.
Adventureland
Crystal Plaza Restaurant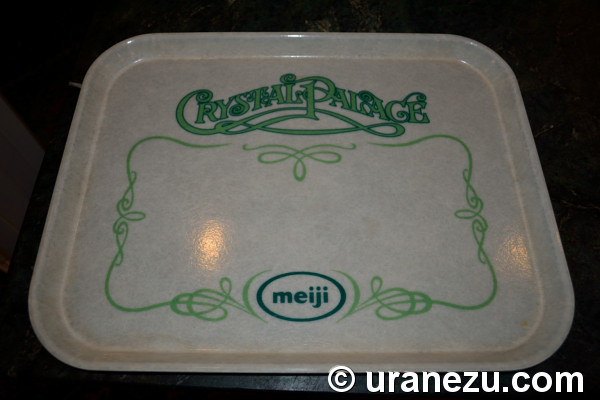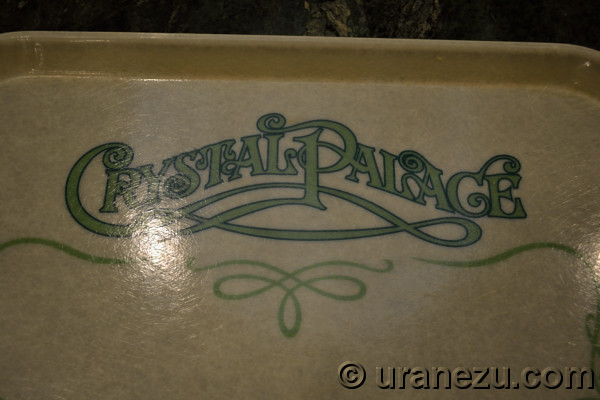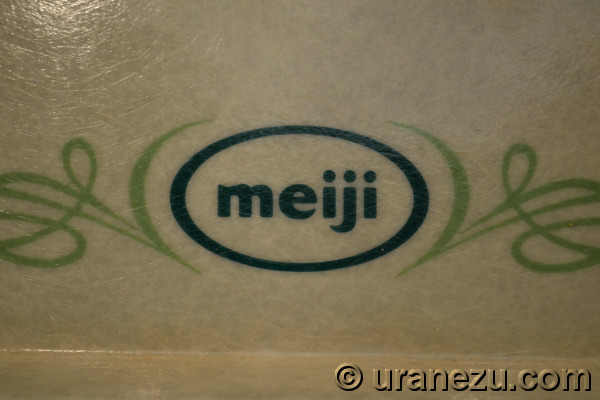 A gentle color and very noble design tray is from "Crystal Palace Restaurant". The simple and milky base plastic is very amuse me. Most of restaurant tray is now changed the production company, so the texture is little bit changed, and some restaurant design is too much. So I really love this, one of the original tray.
Hosted by Meiji Dairies Corporation.
Westernland
Camp Woodchuck Kitchen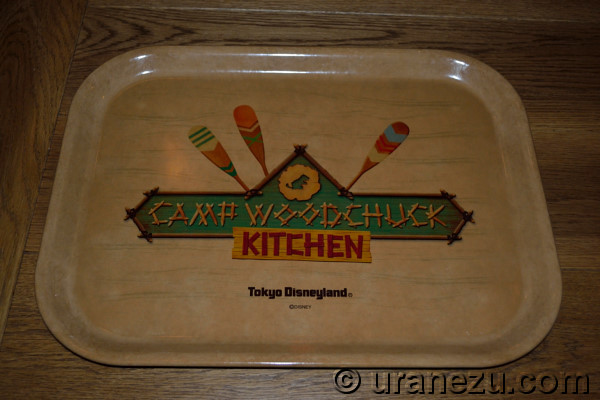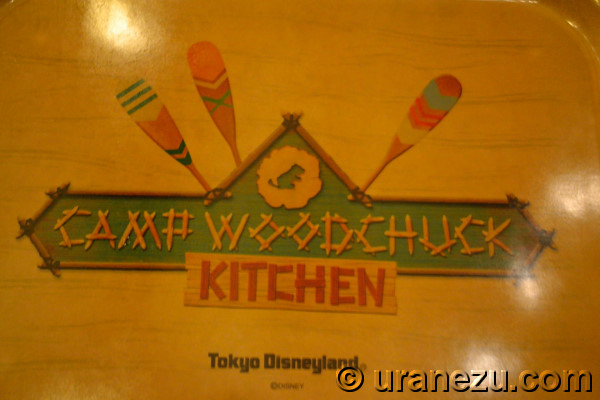 This restaurant is renewal on November 2016 from "Lucky Nugget Cafe". The protruding colorful paddles remind me arrows of Adventureland sign.
Plaza Pavilion Restaurant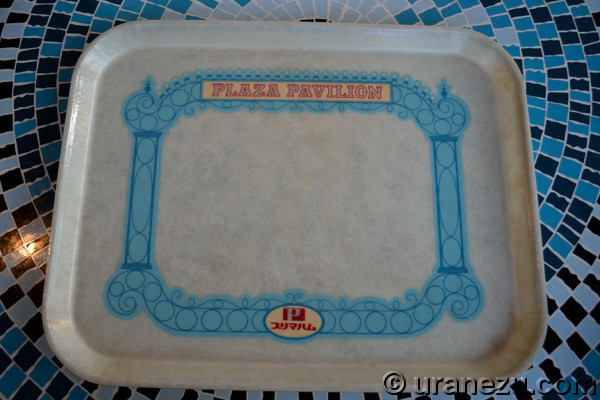 A beautiful soft colors tray from "Plaza Pavilion Restaurant" the cafeteria-service restaurant. The decorative patter on the tray is the restaurant facade.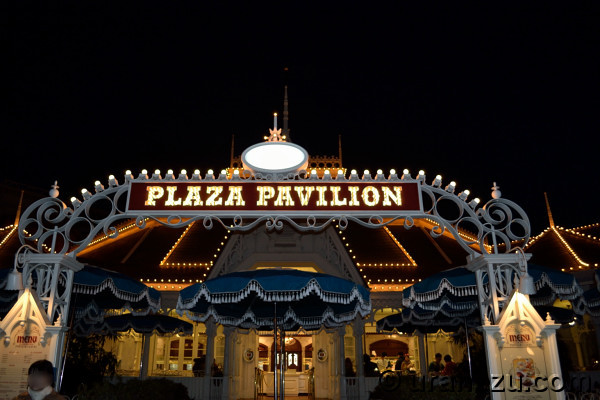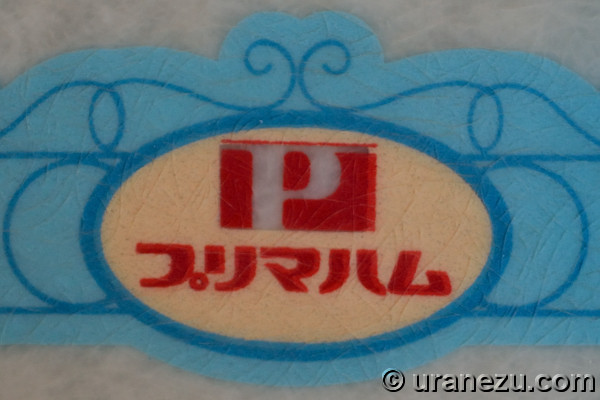 Hosted by Prima Meat Packers, Ltd.
Hungry Bear Restaurant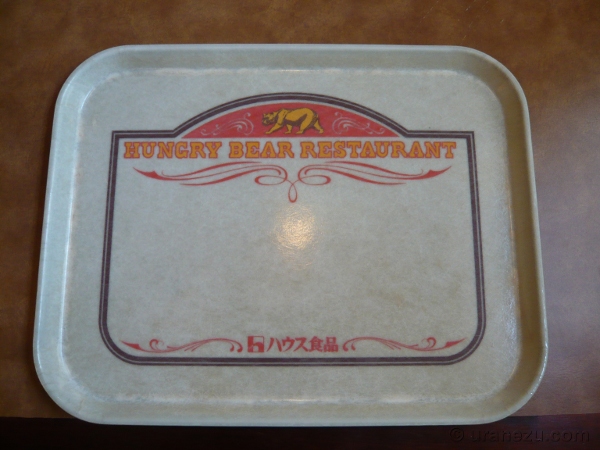 This tray from the "Hungry Bear Restaurant" the counter-service restaurant offers a tasty curry and rice. The bear with the unique Western design is fascinating.
Hosted by House Foods Corporation.
Fantasyland
Queen of Hearts Banquet Hall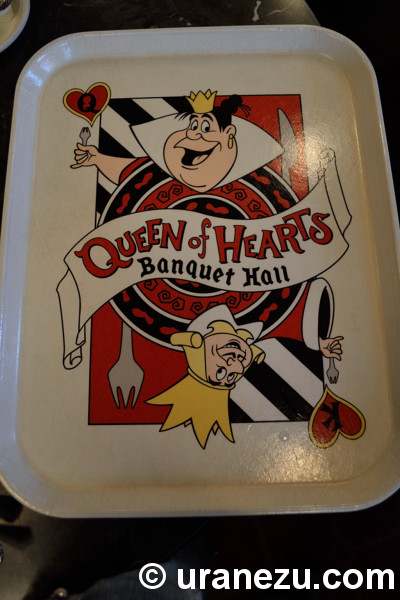 Yes, this restaurant tray is inspired from cards. It's great design.
Tomorroland
Plazma Ray's Diner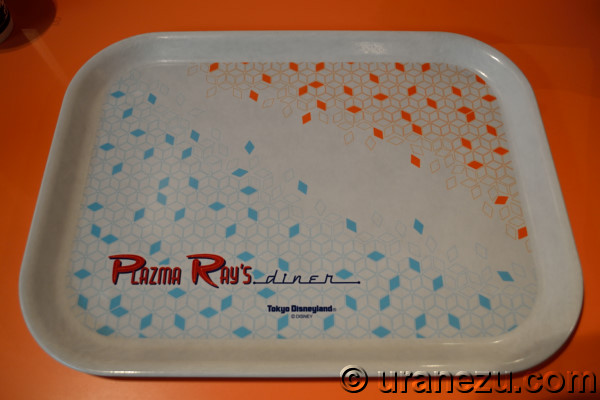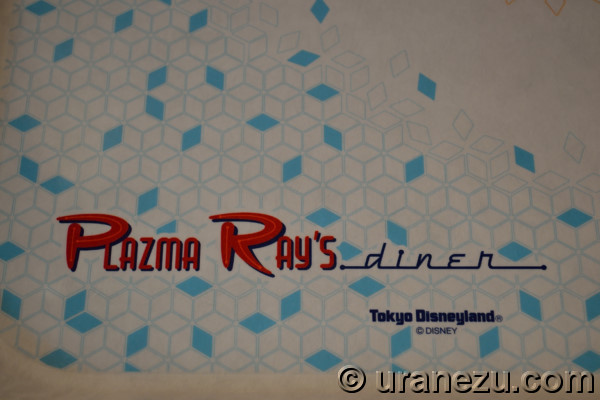 The above tray is from the latest eatery in 2017 which changed from "Tomorrowland Restaurant".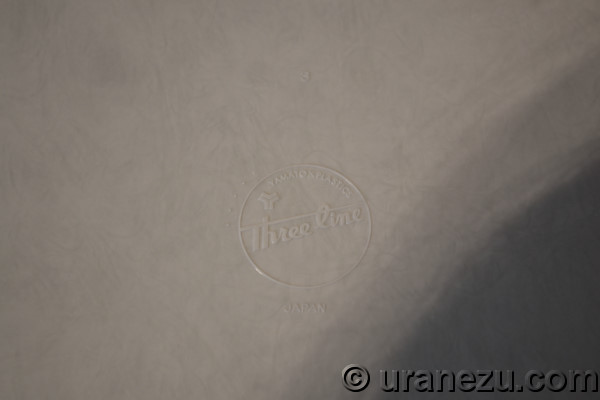 The production company is changed. Now the tray is production in Japan.
Plaza Restaurant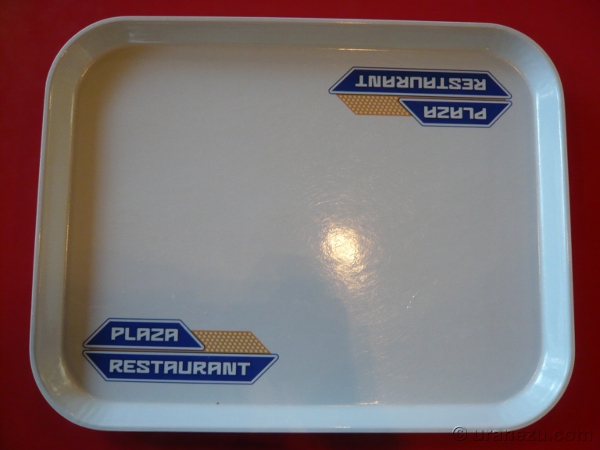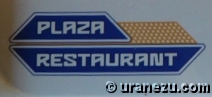 This is from the "Plaza Restaurant" which various rice bowl dishes. This restaurant had hosted by Del Monte years and years ago. The tray was white based with red and green Del Monte logo on it. I really reglet that why had I take a picture of it. The tray design had changed. And the tray still remains in the restaurant after the sponcer had left.
Tomorrowland Terrace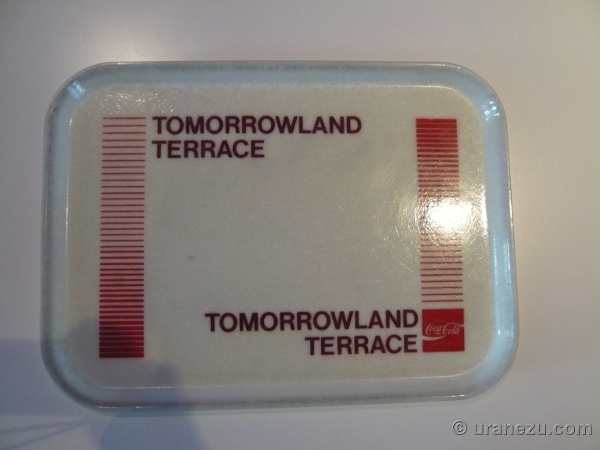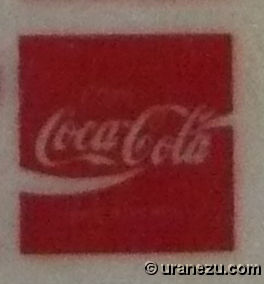 This tray is the "Tomorrowland Terrace" the counter-service restaurant offeres a hamburgers and french fries. The tray remains me the vanishing white Tomorrowland.
Hosted by Coca-Cola (Japan) Company, Ltd.