Park Now
>
Park Now Archive
> 2012 First Quarter Archive
---
MAR. 23 2012 about Flower and Park.
The flowers blooming season has come in the parks. Now, we can enjoy the beautiful flowers are all around the park!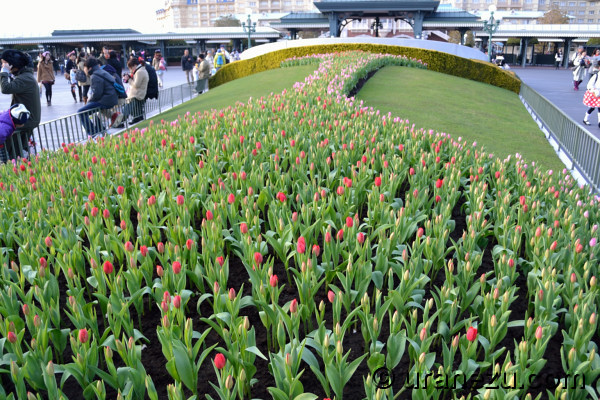 The above picture taken on the first week of March.

Now...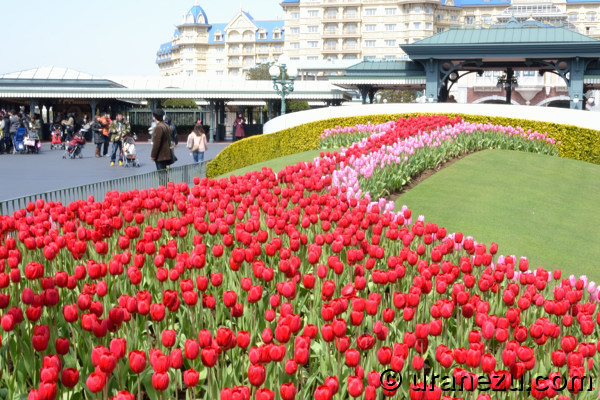 Marvelous carpets of tulips! It's back side of entrance Mickey flowerbed. Don't miss it.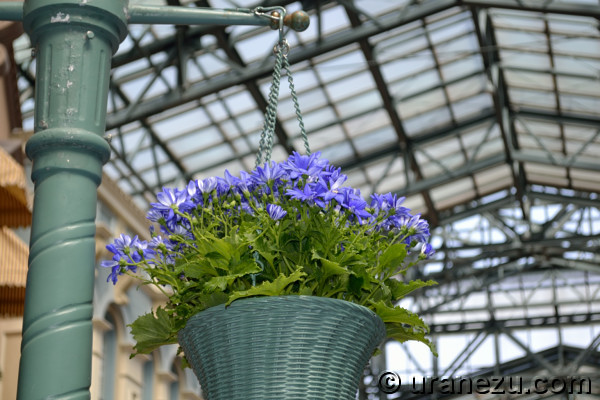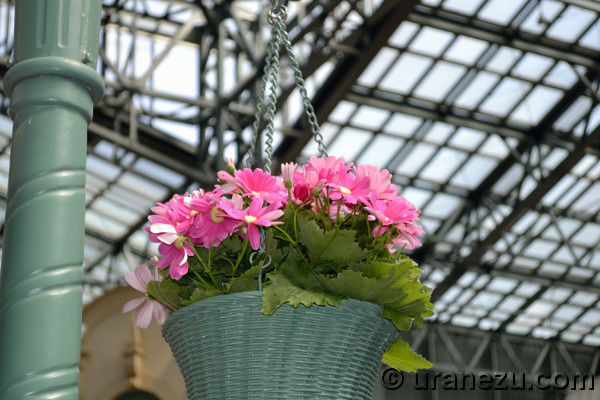 There are light pole with fresh gerbera daisy pot in the World Bazaar.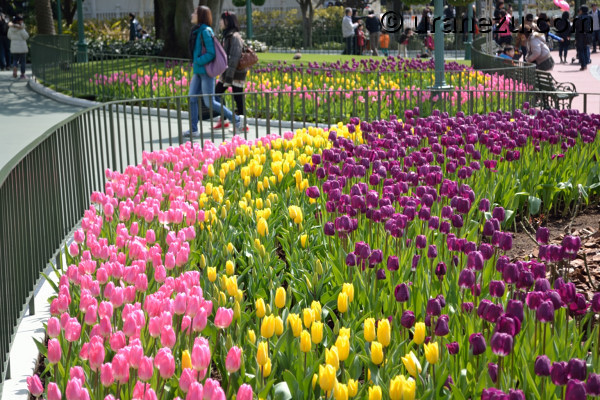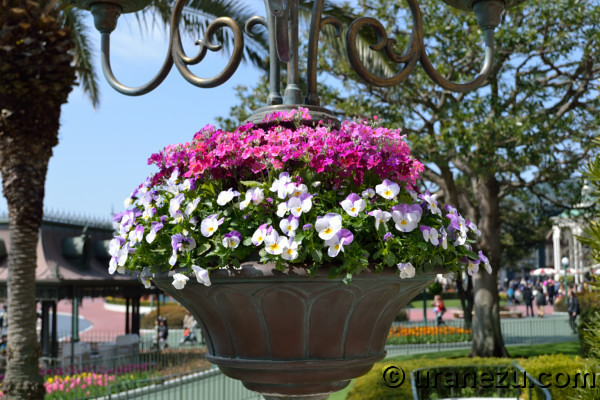 In front of "Crystal Palace Restaurant".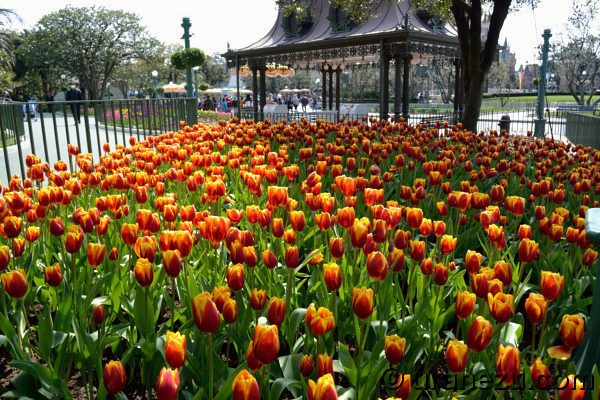 I wonder how many different colors do tulips come in?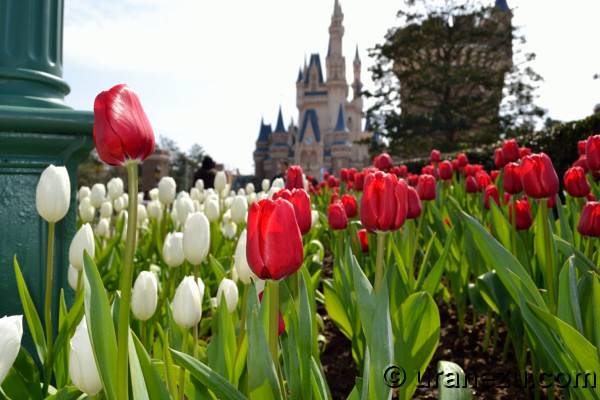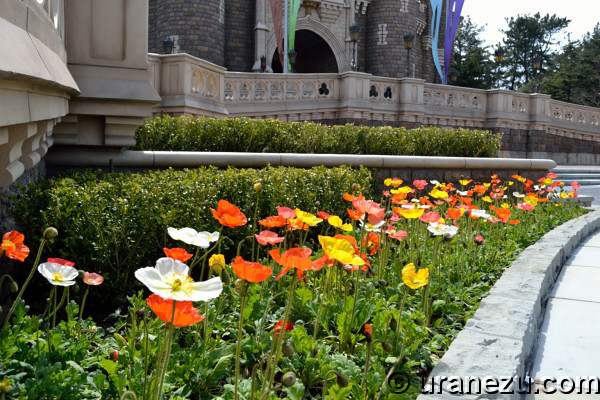 Cinderella Castle with spring color.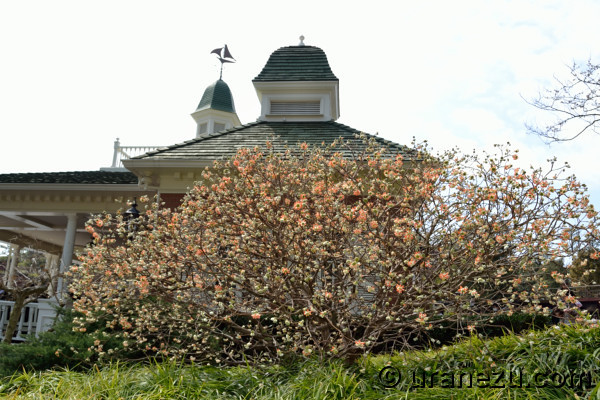 A unique shape but very attractive flower from "Mark Twain Riverboat".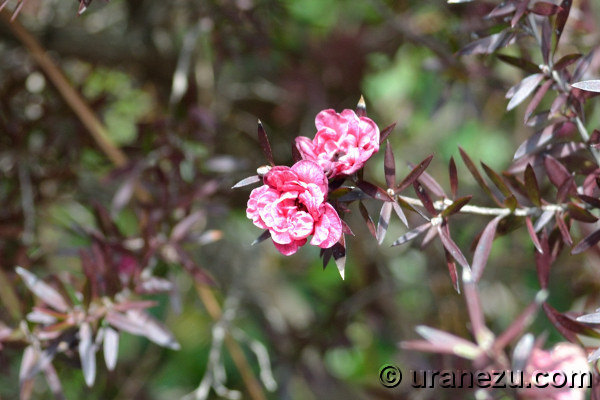 A small vivid flower from Westernland. (My cousin told me that the plant is Erica.)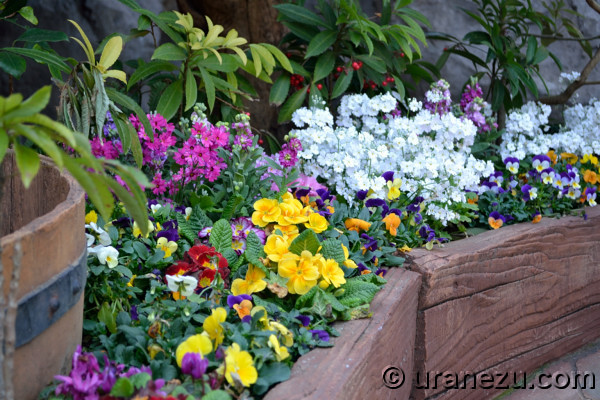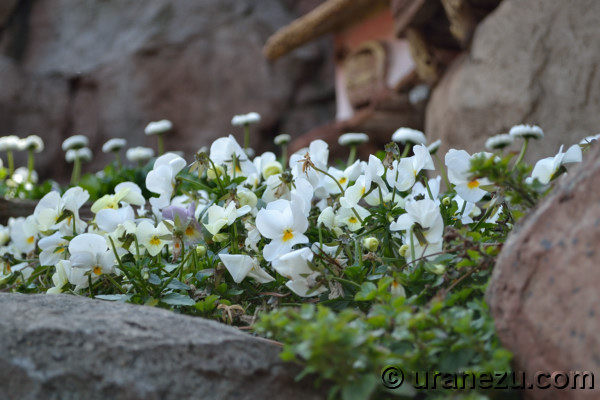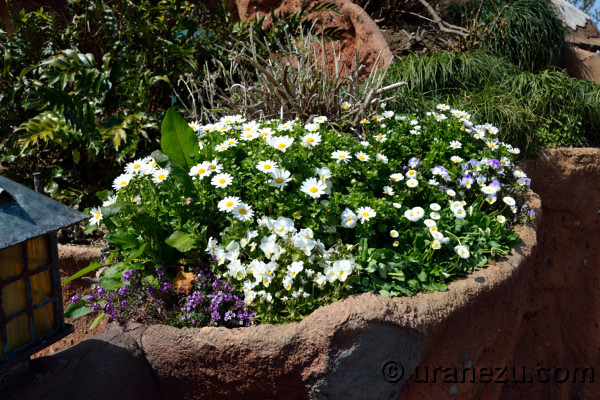 The colorful group flower planting is very fun to see. From Critter Country.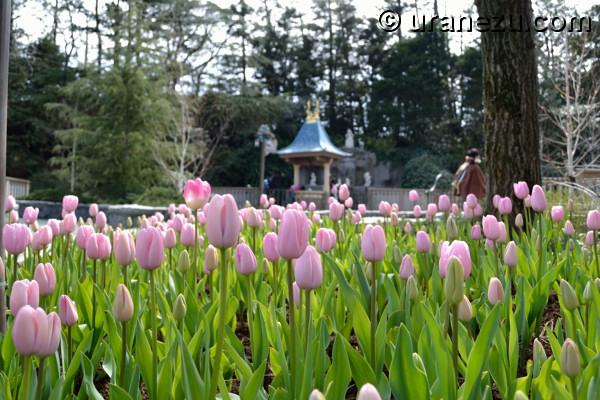 A delicate pink tulip from "Snow White's Wishing Well".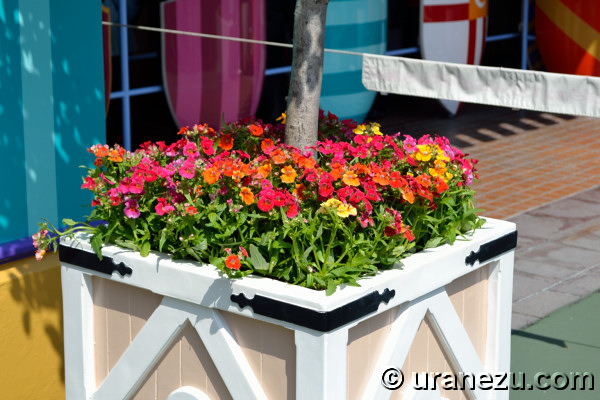 A cheerful color verbena from "Peter Pan's Flight".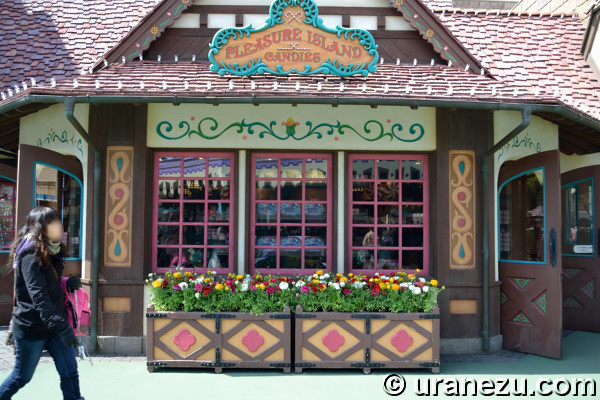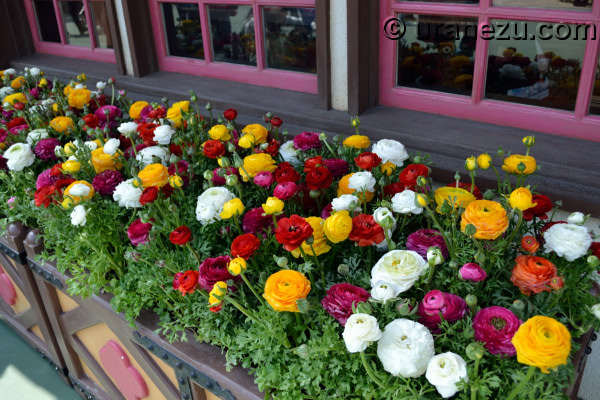 A gorgeous ranunculus flowerbed from "Pleasure Island Candies" the confectionery shop.
It's just real Alice in Wonderland world! From "Queen of Hearts Banquet Hall".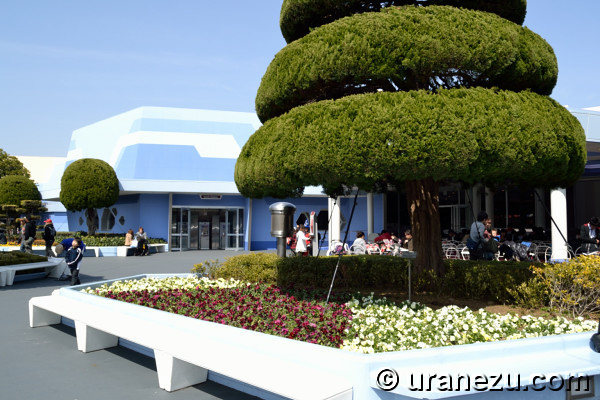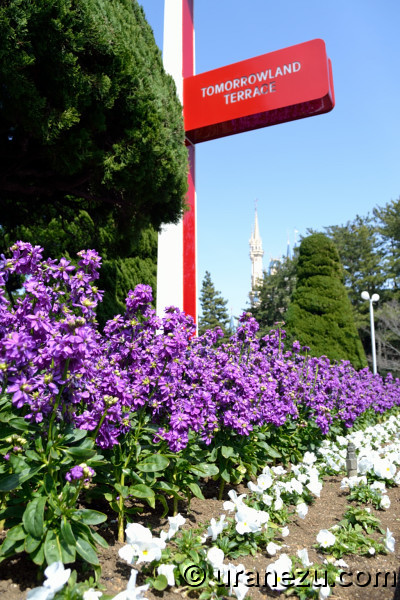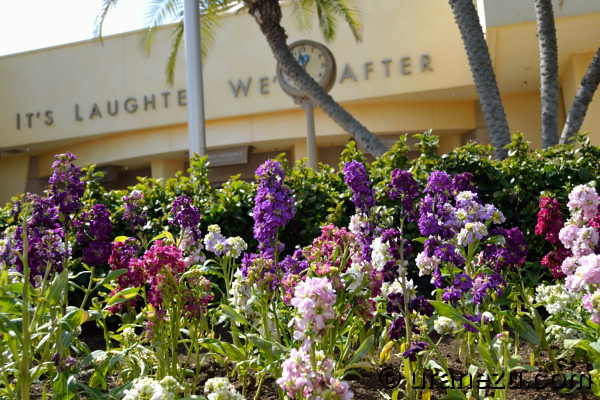 Of course, we can enjoy many flowers in Tomorrowland.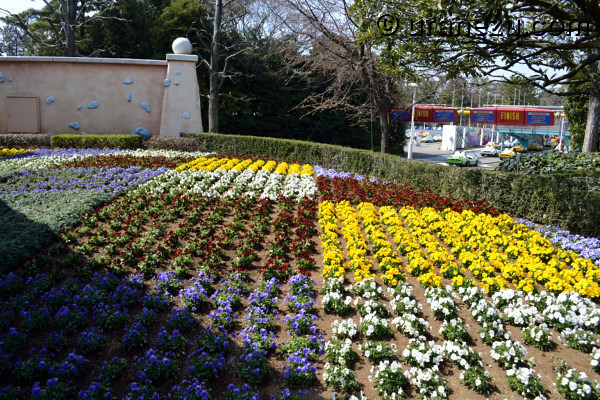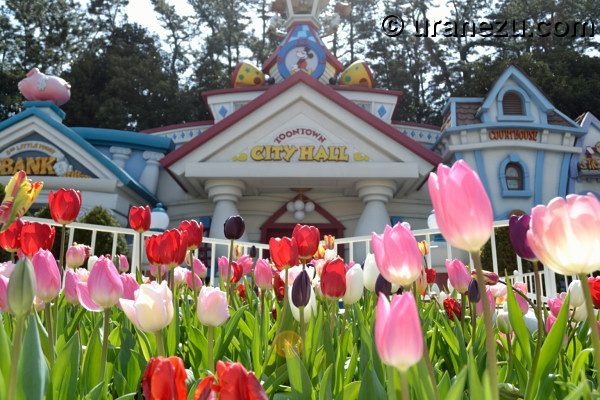 In Japan, the path to the Toontown still open, so let's go and explore. The left photo is from the entrance of Toontown.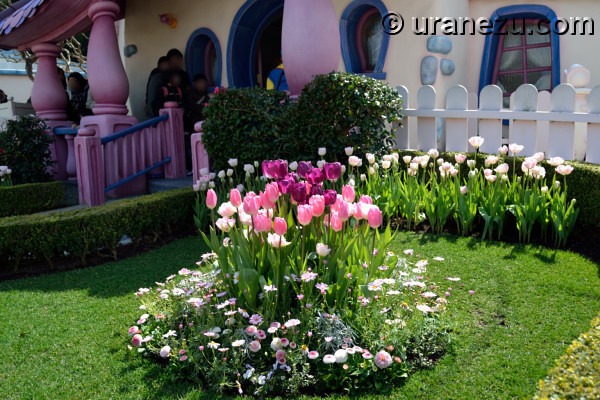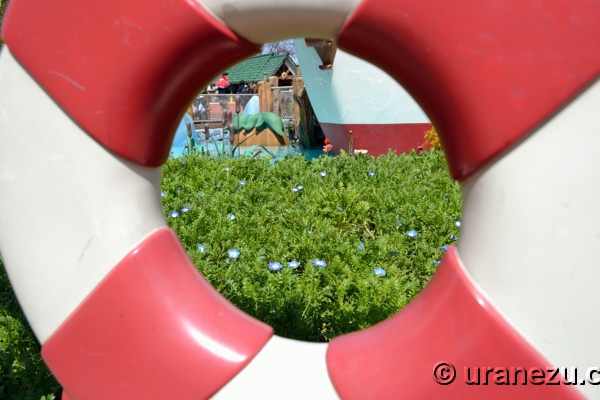 Every flower shows their personalities. The left photo from "Minnie's House", and the right one is from "Donald's Boat".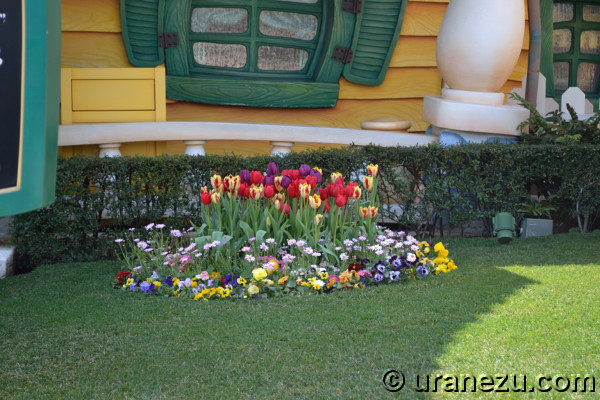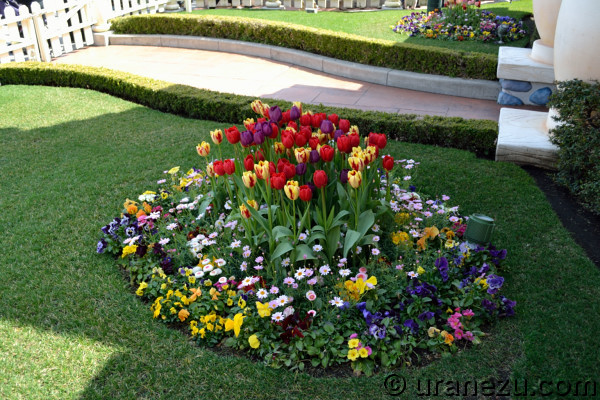 From "Mickey's House and Meet Mickey" is very Mickey-like color flower.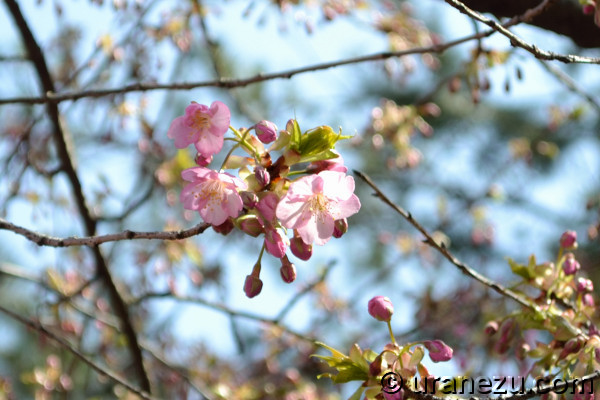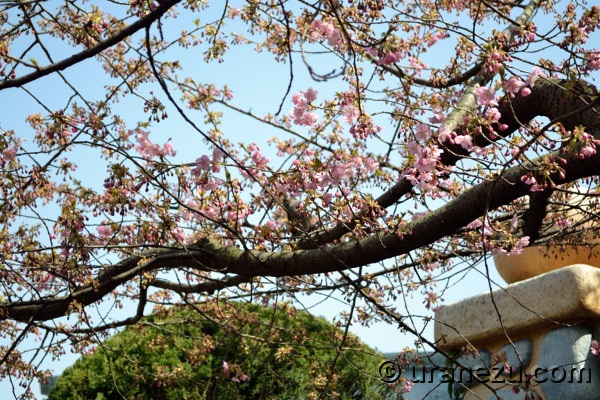 The last flower photo from TDL is, the most be loved flower in Japan, cherry blossom. It's from backyard of "Minnie's House".
TDS
From near the entrance of TDS. I think TDS's flower is more dynamic design than TDL's one.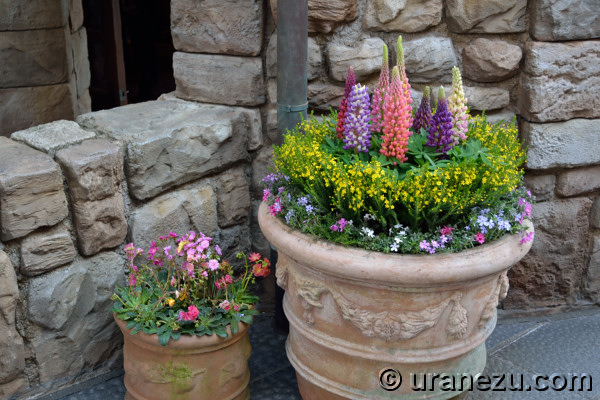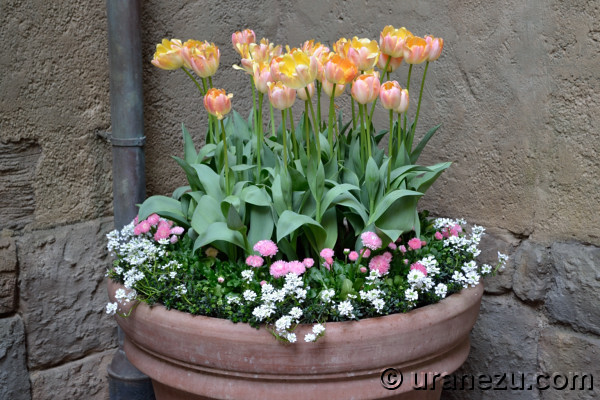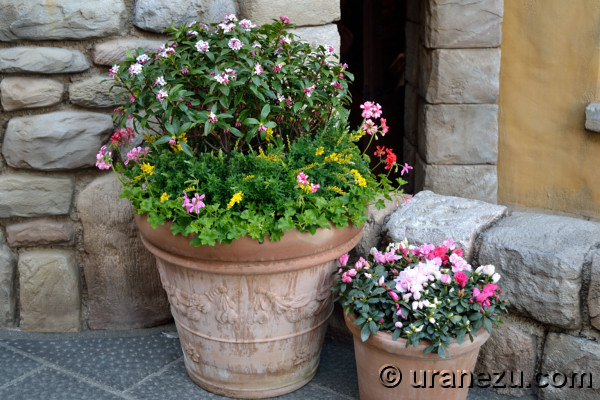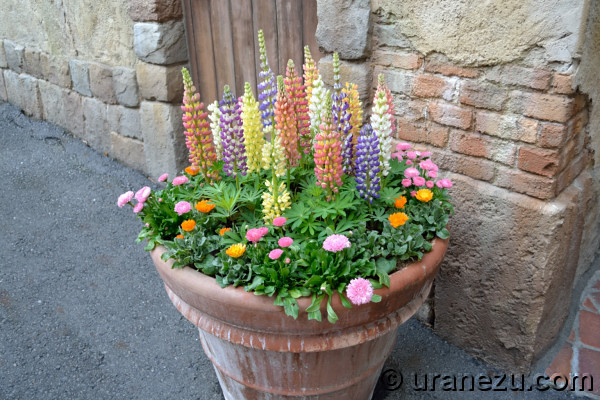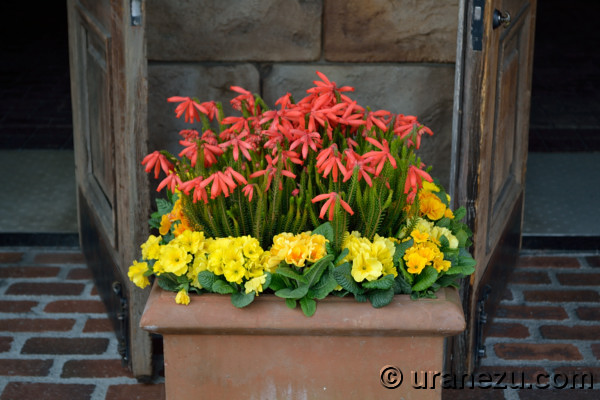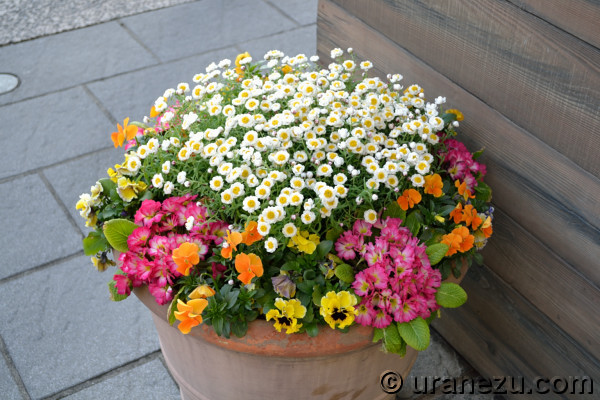 An Elegant group flower planting from Mediterranean Harbor. I was really impressed by a rich variety of them. The left photo of the middle line include daphne odora, therefore a nice smell of it in the air.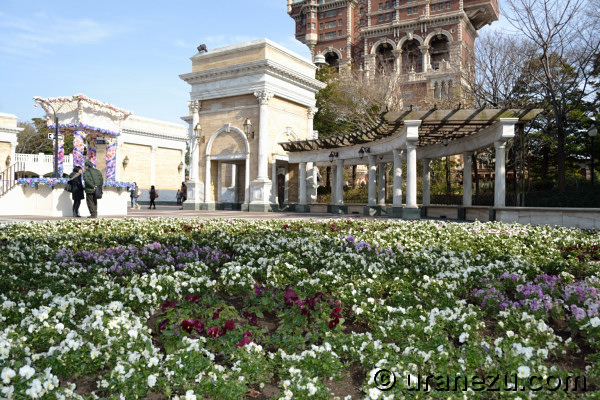 Waterfront Park is in front of "Tower of Terror", there are a big flowerbed with viola.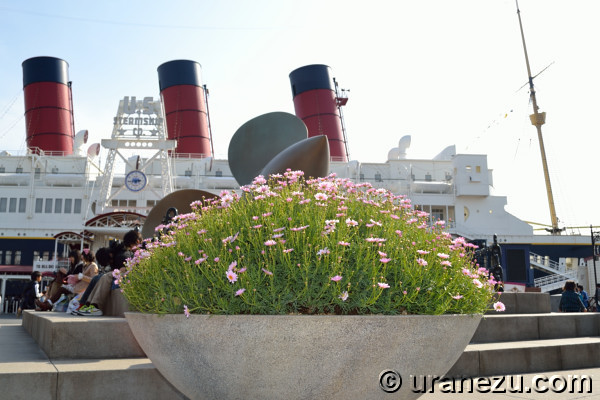 A big stone flower pot with full of pink daisy. From American Waterfront.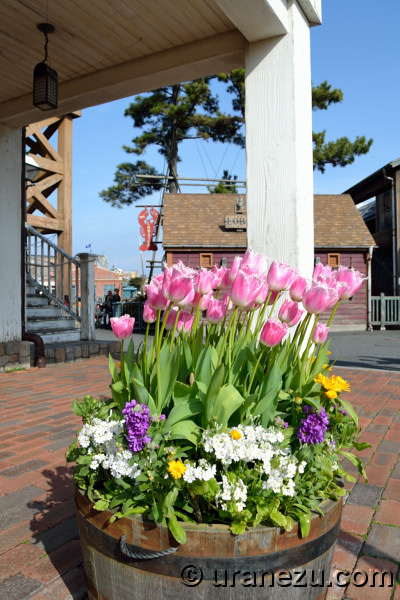 Tulip pot from Cape Cod.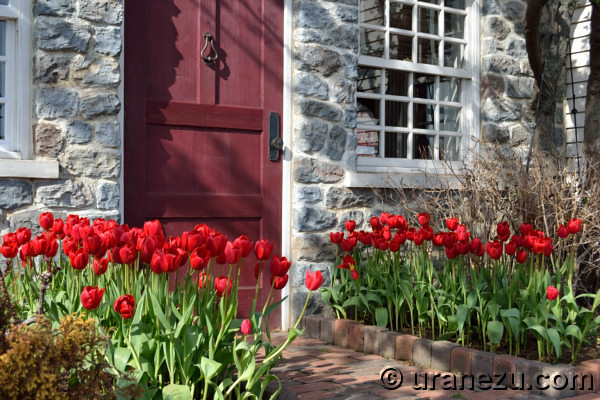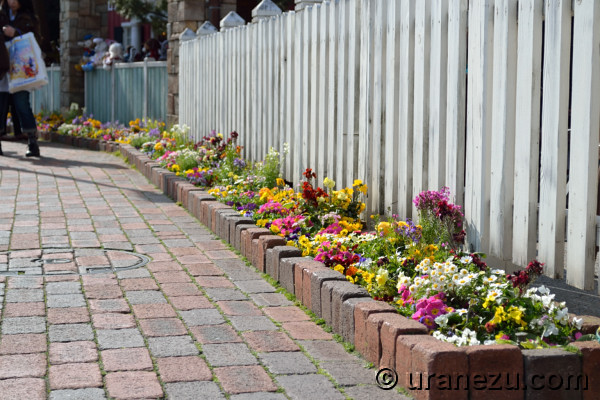 >
From these beautiful garden, we can imagine that the residents of Cape Cod work on a garden happily.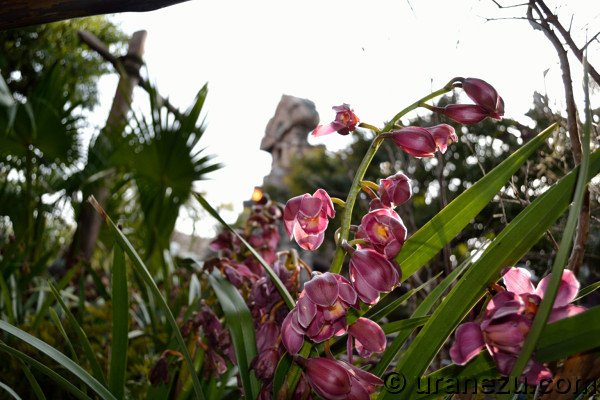 From Lost River Delta.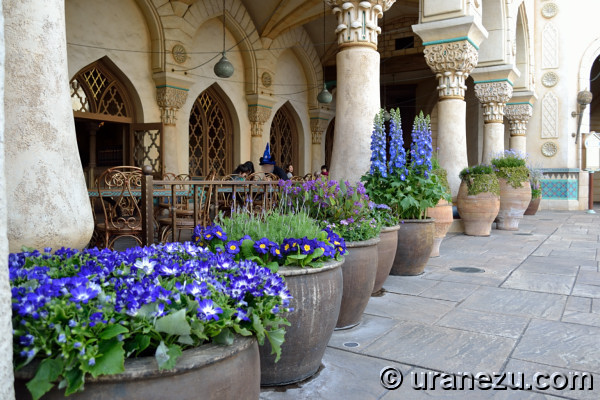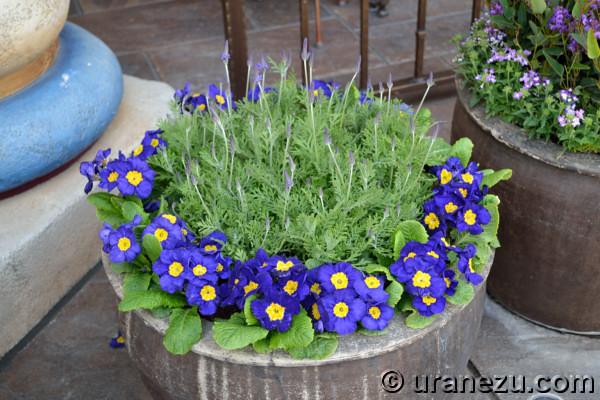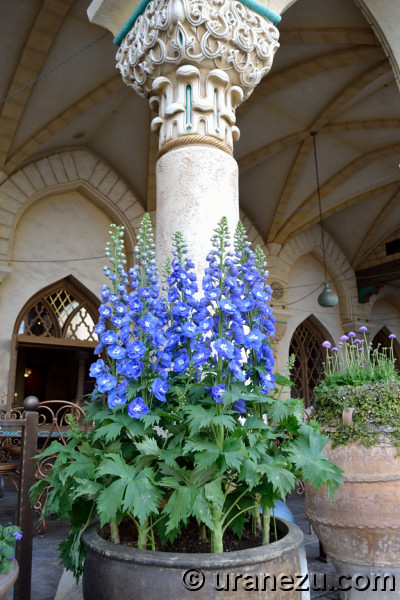 The blue base flower arrangement from Arabian Coast. In this area the Genie's blue and Jasmine's Dress Green are often used as a decorative accent, therefore the blue base flower is perfectly matched.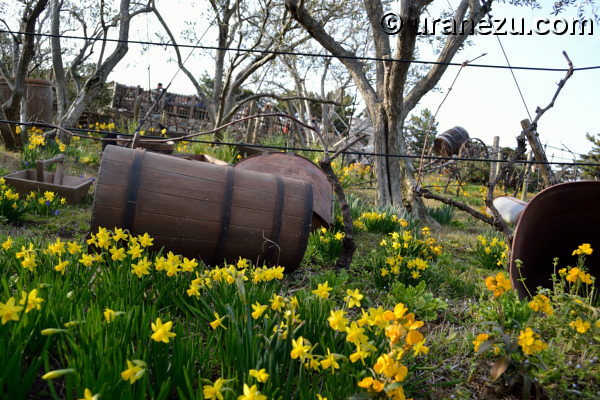 Now a cute yellow flowers covered a grape patch near "Zambini Brother's Ristorante" the counter-service restaurant.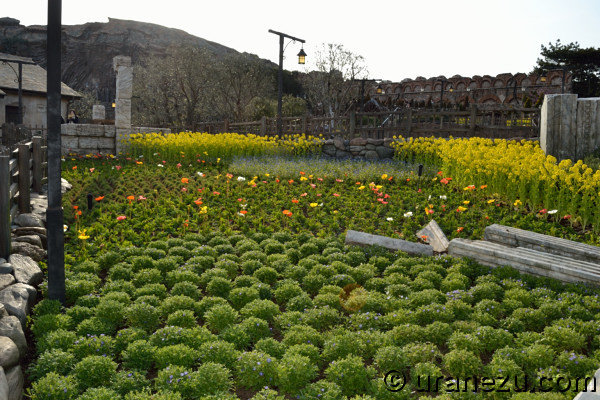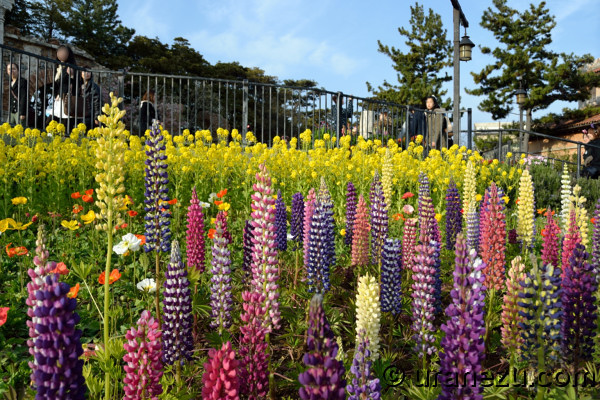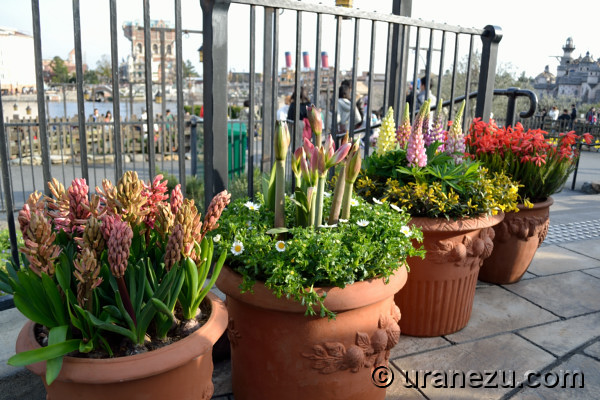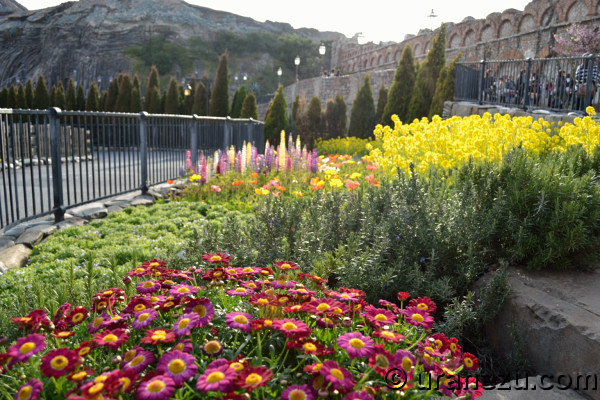 The area near the "Zambini Brother's Restaurant", rape blossoms in full bloom.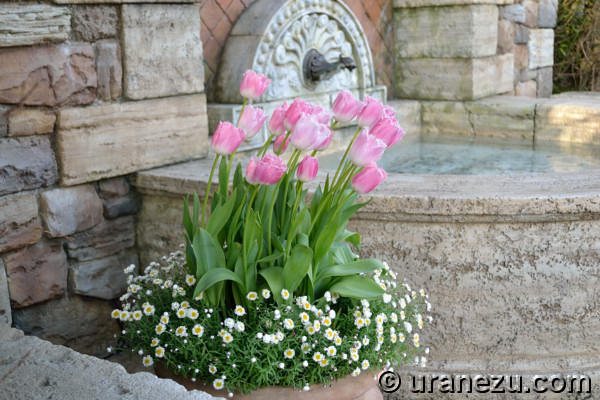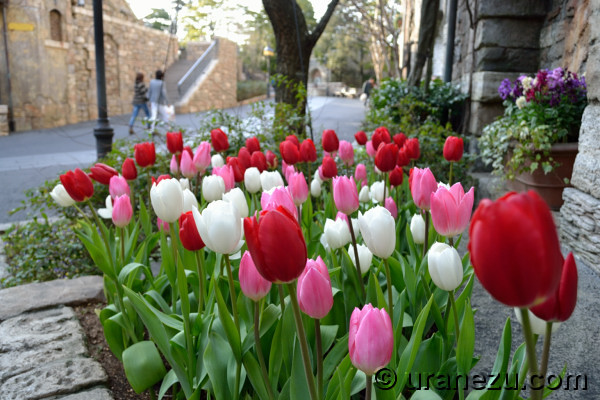 A back street of the "Zambini Brother's Restaurant", there are a romantic tulips.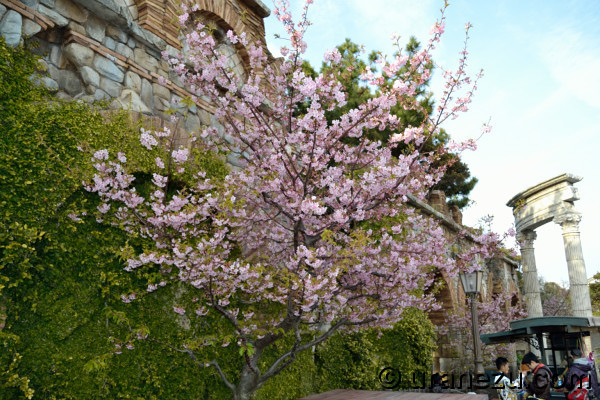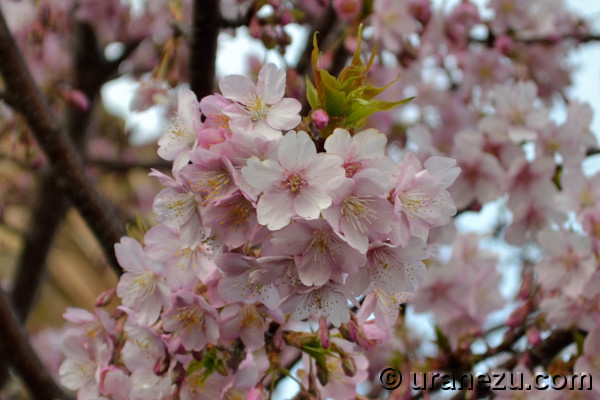 Today's last photo is cherry blossom in TDS.

Happy Spring!
If you have any questions, opinions and requests,
please contact us.
MAR. 10 2012 about Sweet Love 2012
In Japan, from February to March, include not only Valentine's Day but also White Day which is unique to Japan is a important selling season. In TDL, during this time every year, many heart, pinkish merchandises are launched. In this time, it called "Disney Sweet Love 2012" will end March 14. There aren't any special show or parade, just only merchandise.
However, some displays of the "Disney Sweet Love 2012" is nice, so I will introduce them today.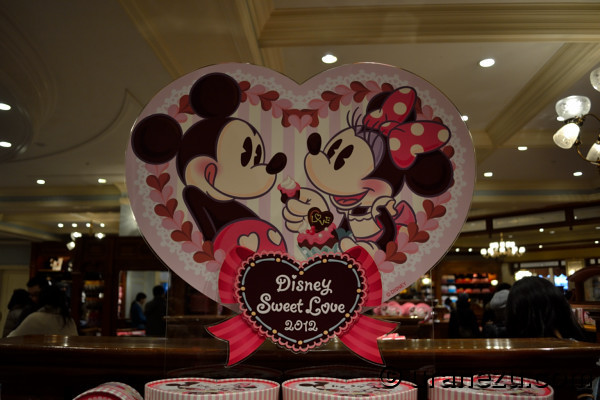 On January.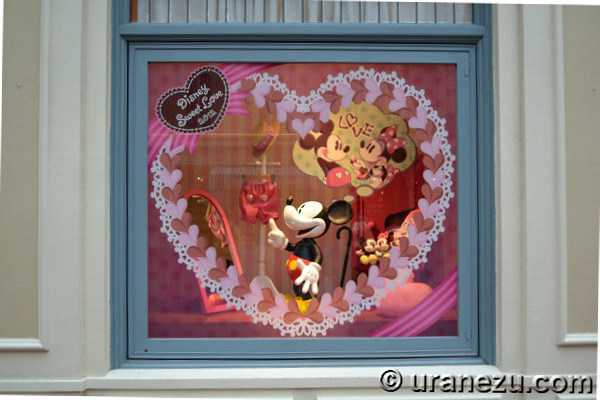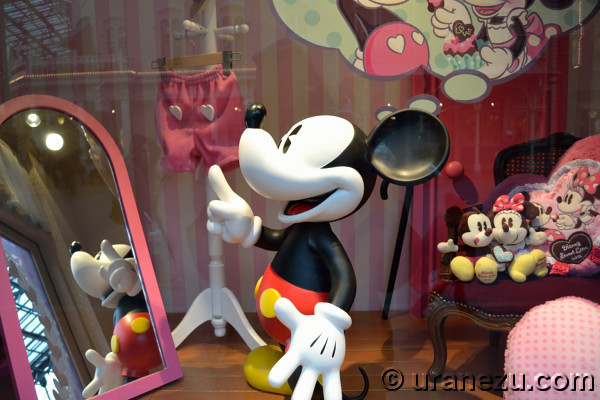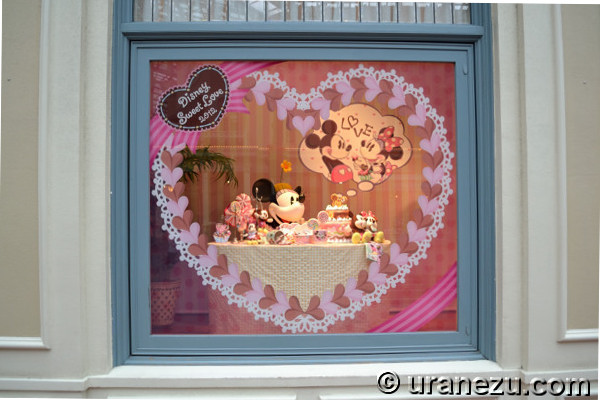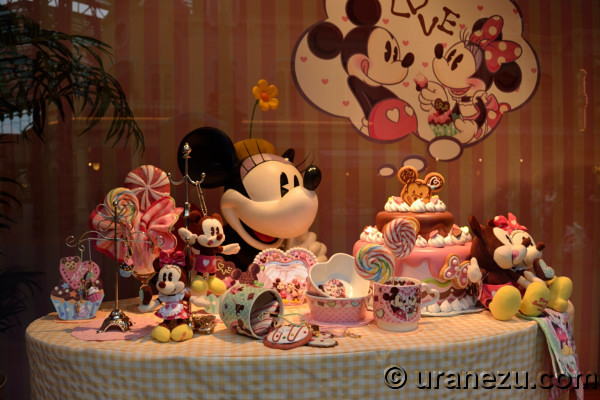 A two show windows of the "Grand Emporium" the park's largest gift shop displayed separately Mickey and Minnie who were planning the coming romantic sweet season.
On February. (to March 14.)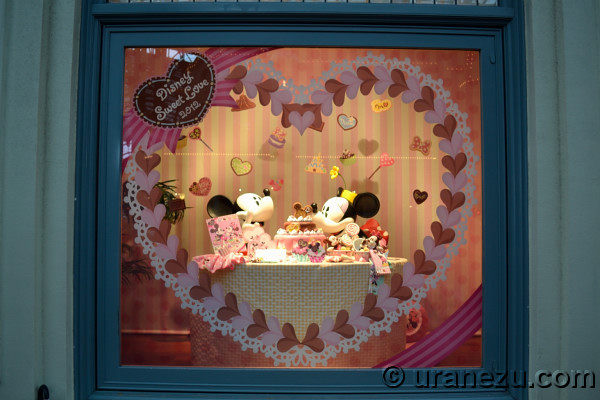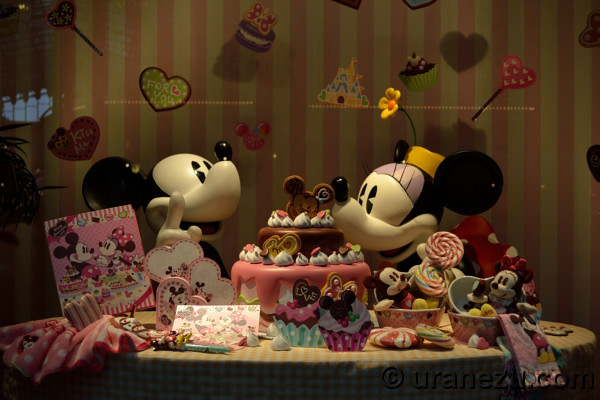 Now we can see happy couple in one show window. It is so lovely.


Here are a sweet treat in the season.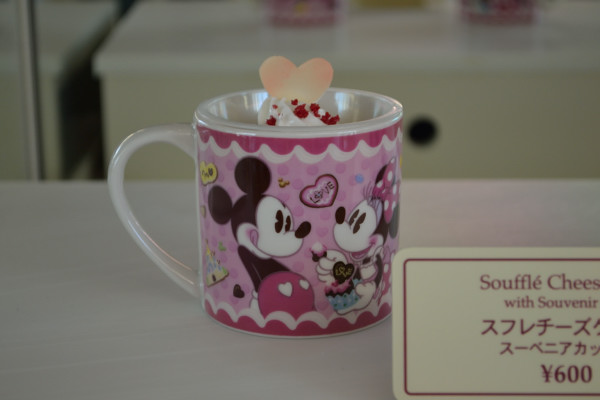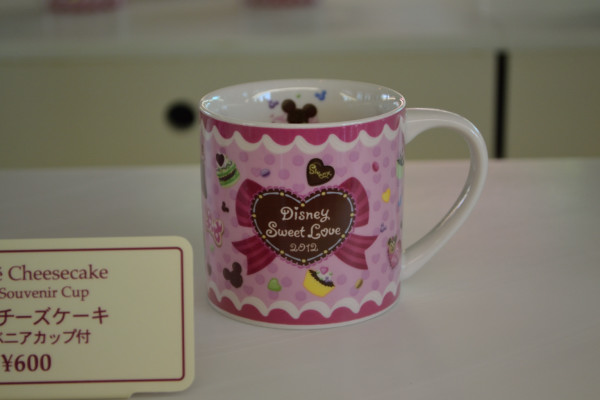 Souffle Cheesecake with Souvenir Cup. ( ¥600)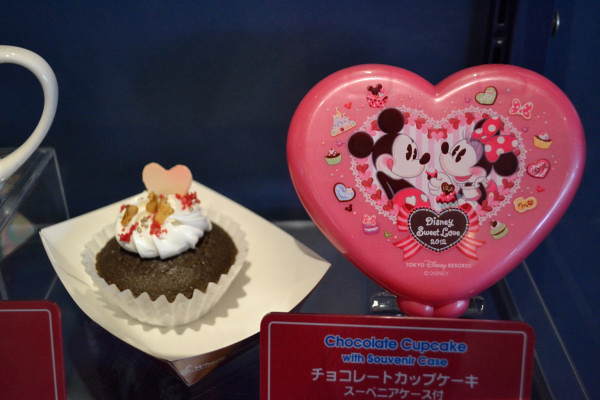 Chocolate Cupcake with Souvenir Case. (¥600)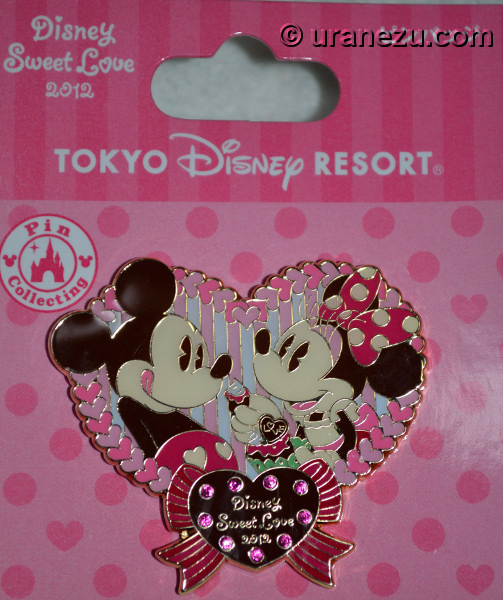 Getting the event pin is one of my pleasures. The below pictures from 2011 and 2010.
I hope this event pin will be launched next year.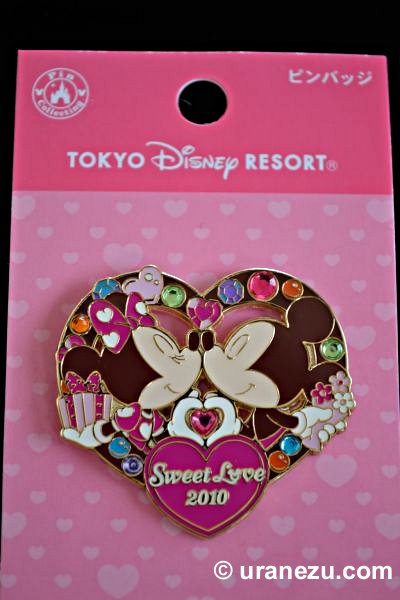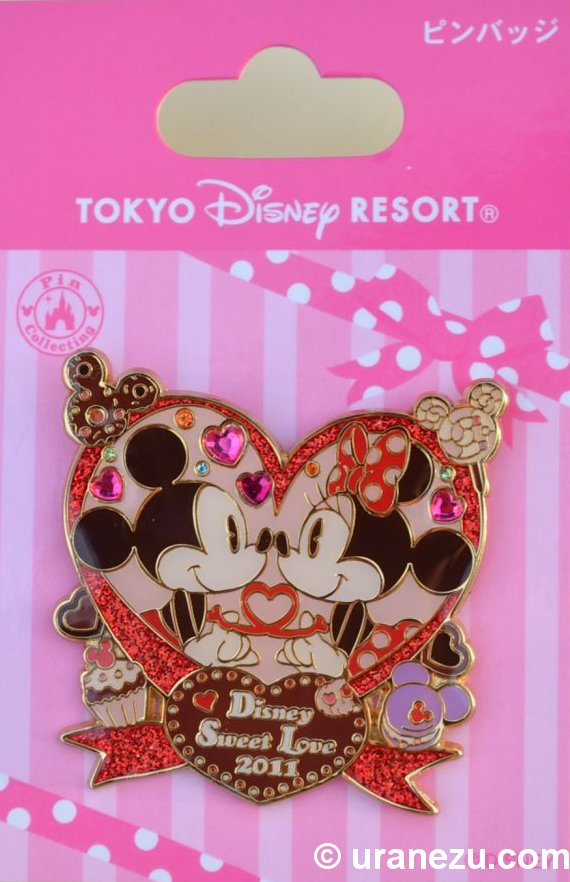 If you have any questions, opinions and requests,
please contact us.
FEB. 29. 2012 about Snow Again!
In the early on FEB. 29, it started to snow in Tokyo. We already got snow a few time in this year, but in this time, we had much more snow than before.
It was very cold and windy, but I enjoyed both parks with snow.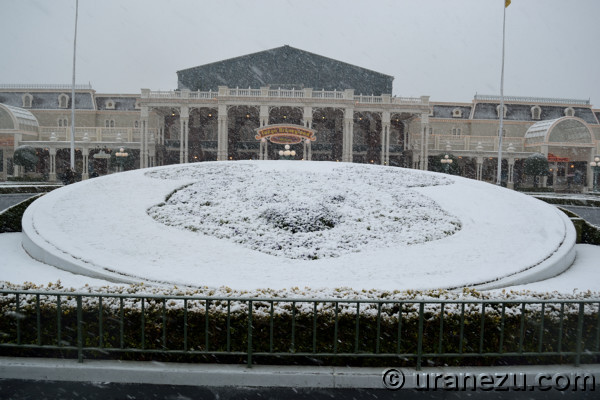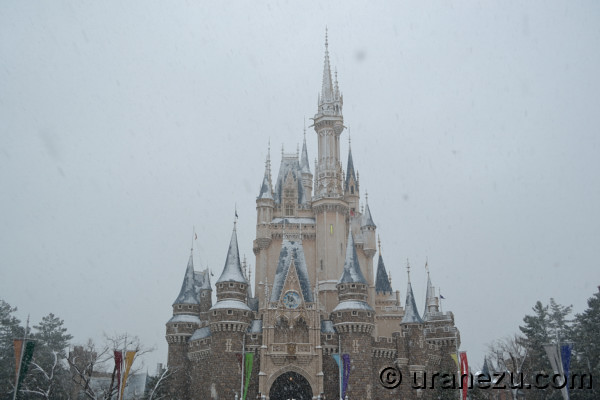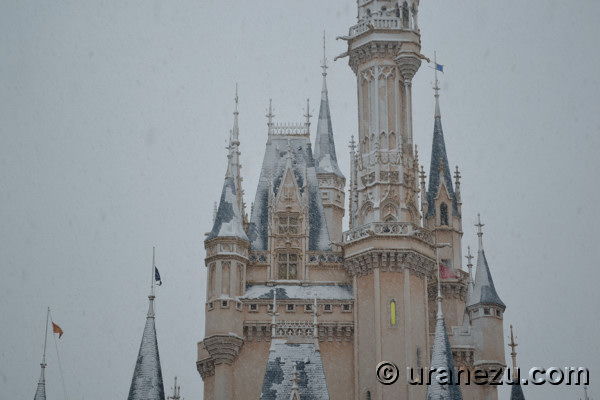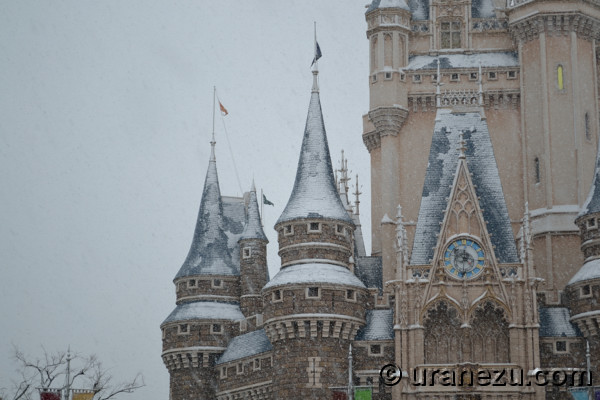 Looks so cold, doesn't it? The Cinderella castle is graceful even in the rough weather.

Let's go round the TDL!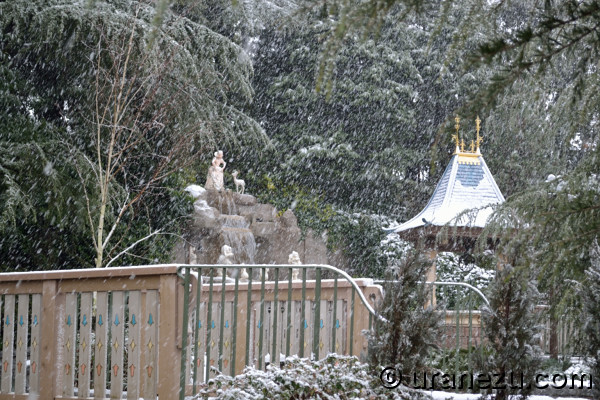 I couldn't go the Snow White Wishing Well because the area was closed off for safety reasons.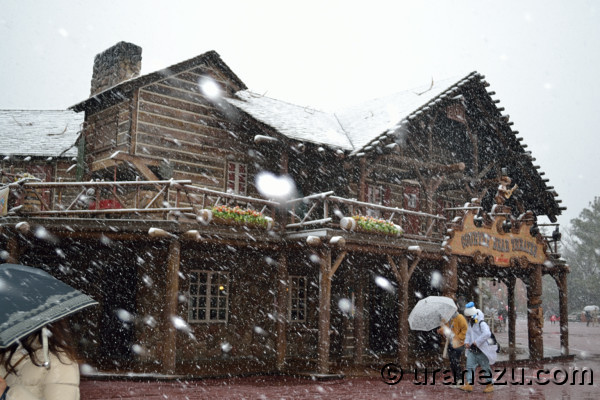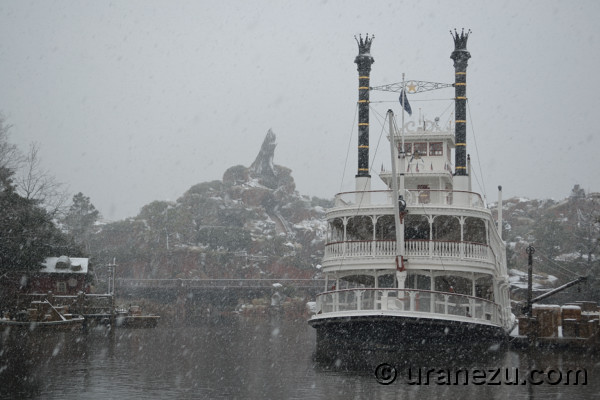 From Westernland.
The "Country Bear Theater" in snow and windy.
And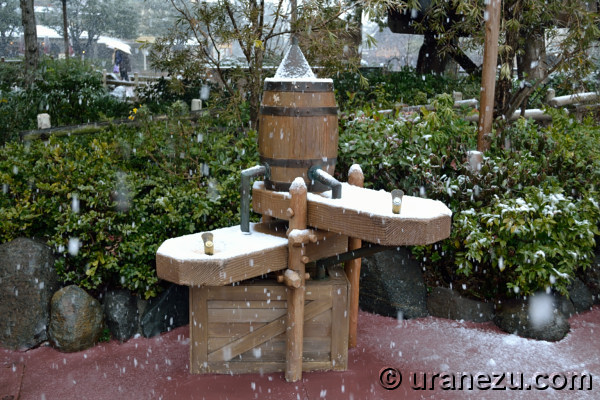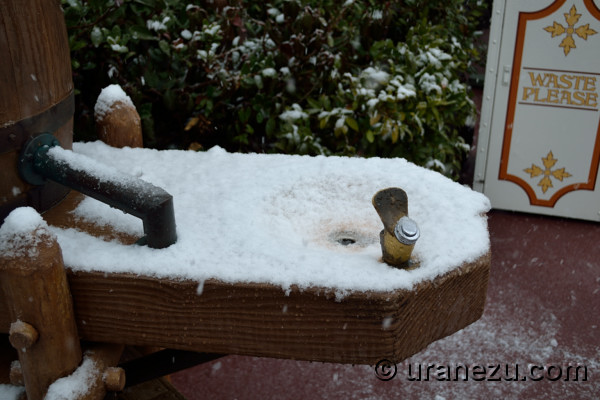 A Snow-coverd water fountain.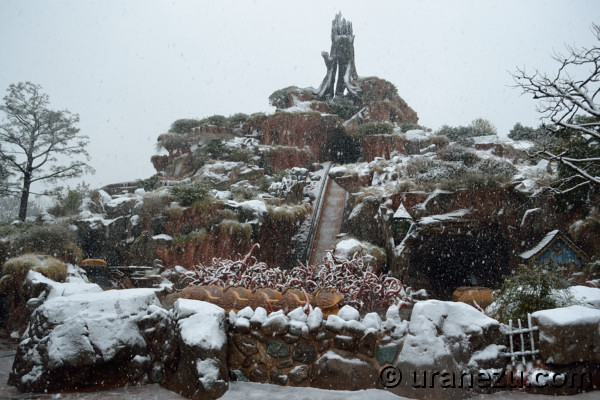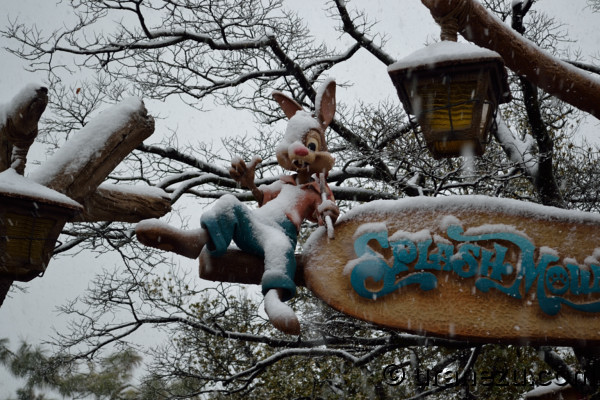 A snowy mountain from Critter Country.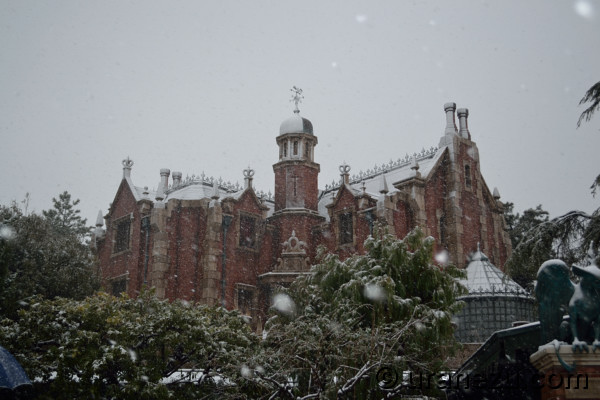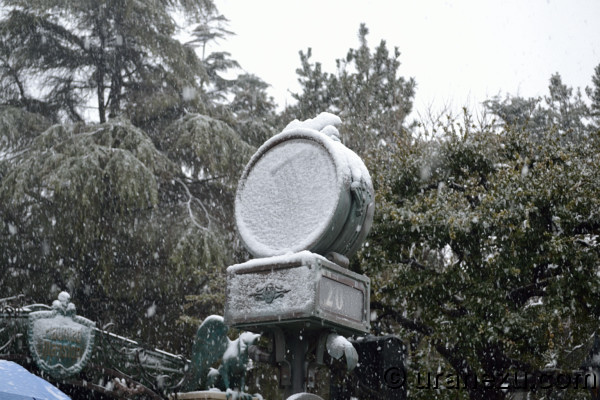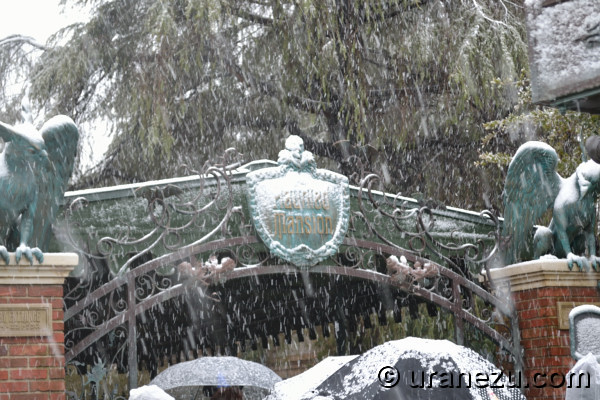 You would take shelter happily in this handsome manor house from these snow storm. But I can't guarantee that you will get a warm welcome.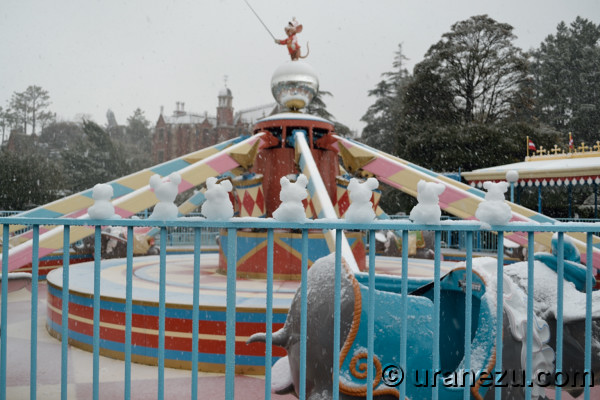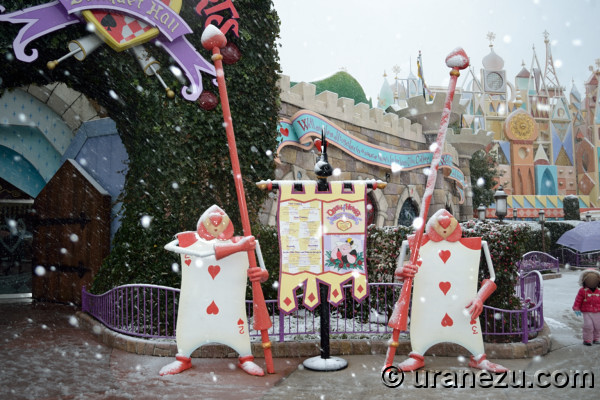 Snow Mickey from "Dumbo The Flying Elephant" and card guardians which protect menu board from "Queen of Hearts Banquet Hall" the cafeteria-service restaurant.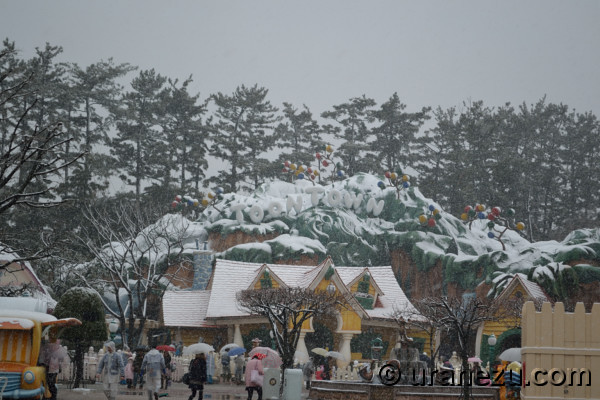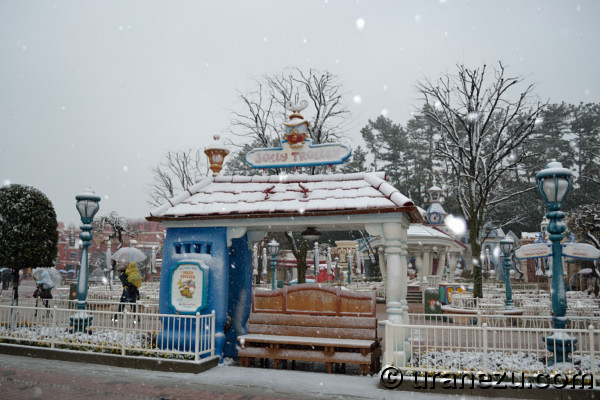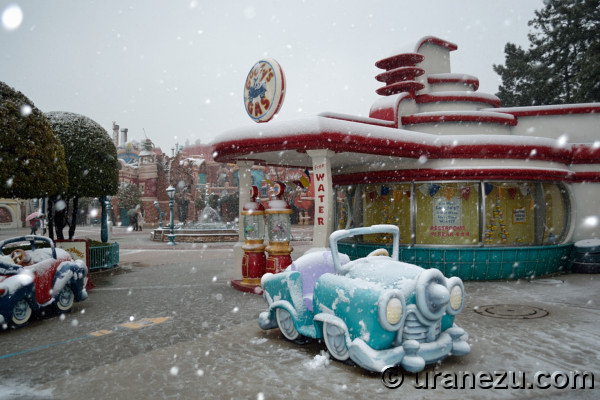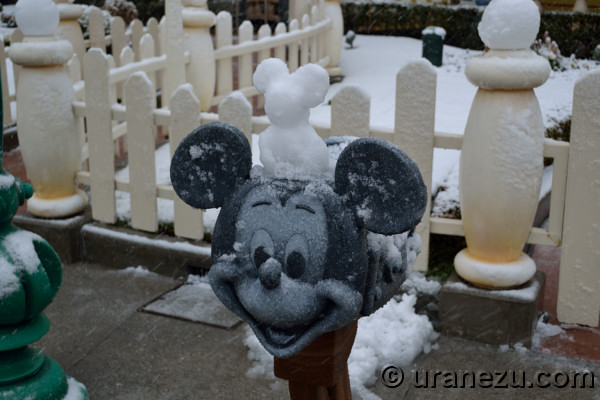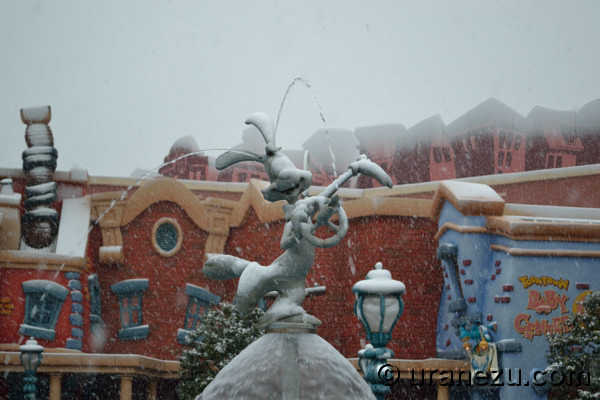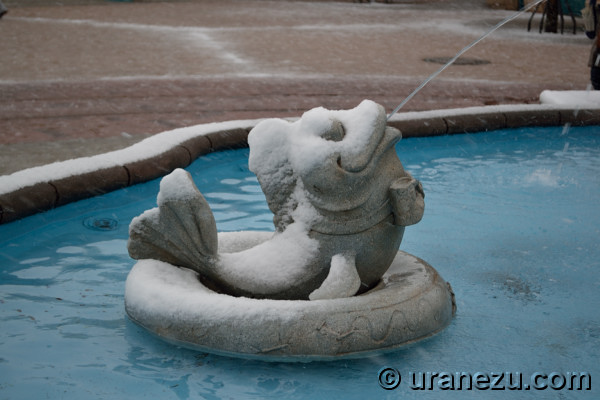 Snowy Toontown.
Let's move to TDS.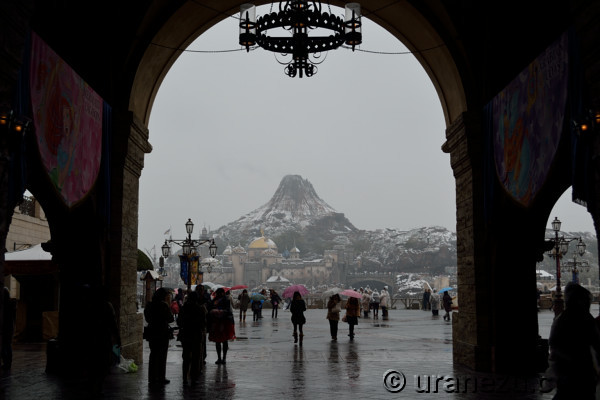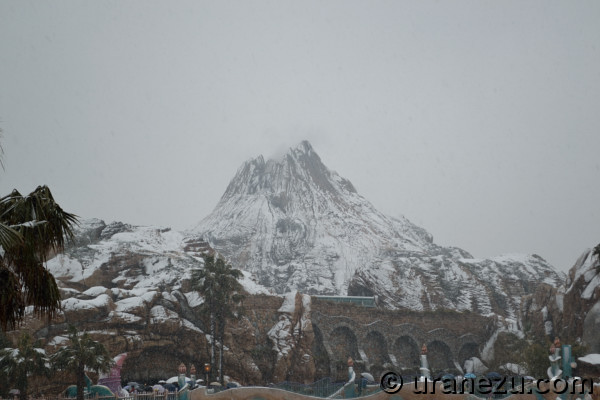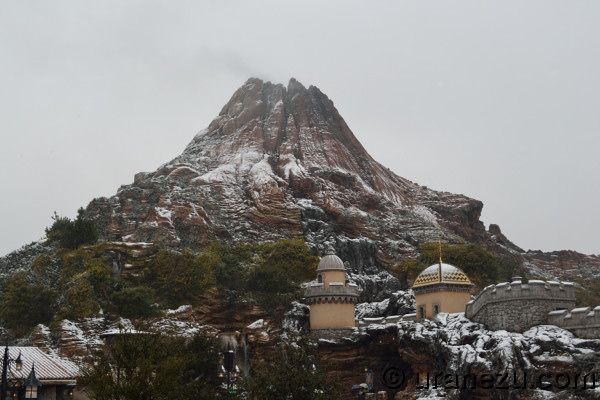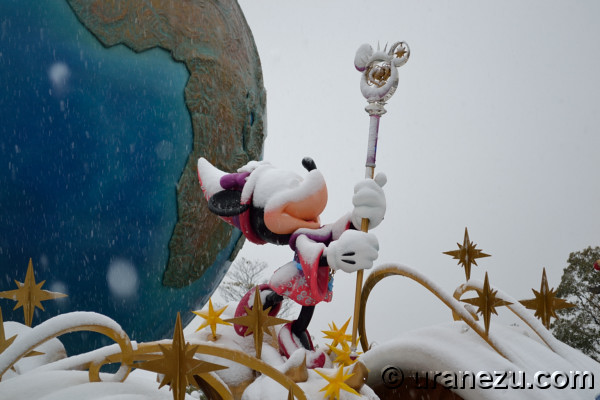 It's so cold!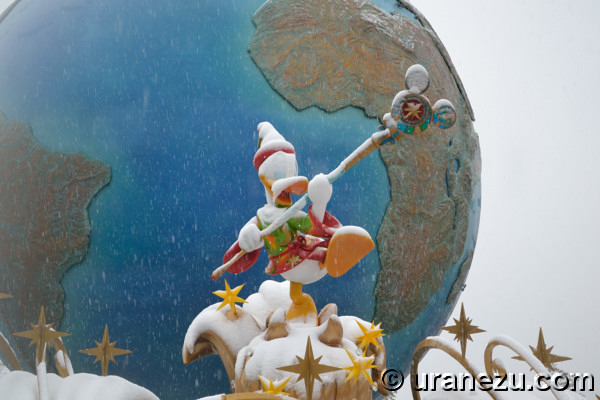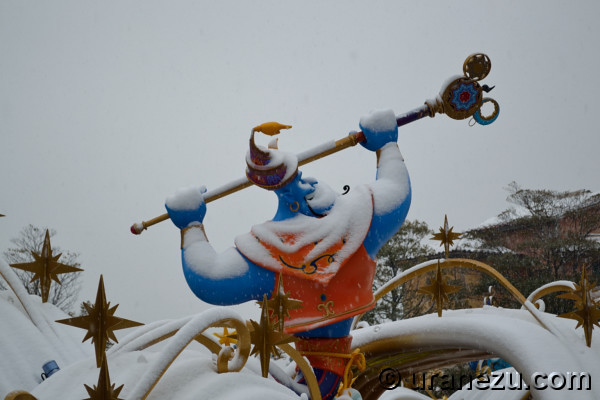 These pictures from the Disneysea Plaze. This photo location decorate during TDS 10the anniversary, until 19 MAR. 2012.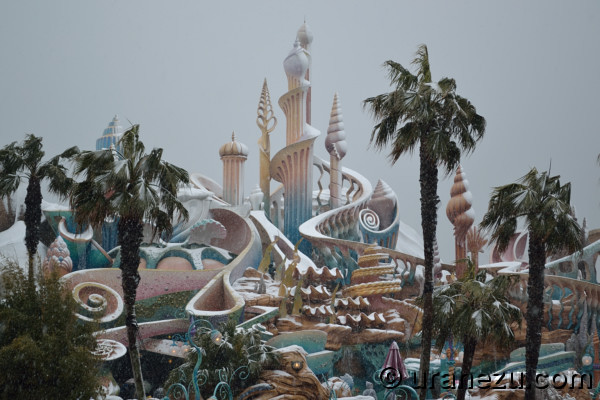 Triton's Castle capped with snow from Mermaid Lagoon.
Let's look around the Snow Mickey which was made by Cast Members.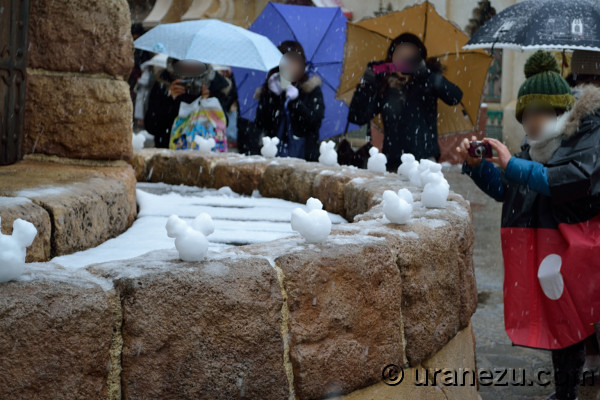 Many Snow Mickeys from Arabian Coast.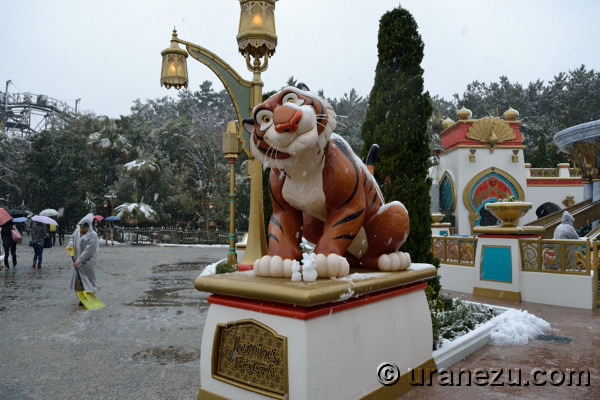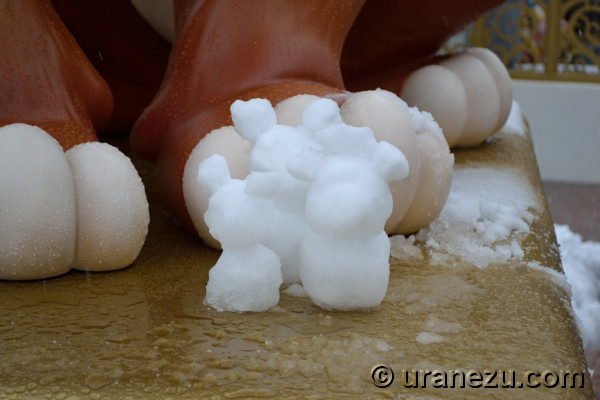 Rajah with Snow Mickeys.
The peacock fountain never freezes!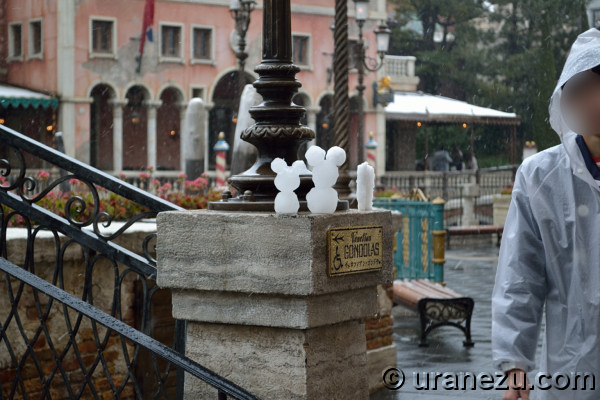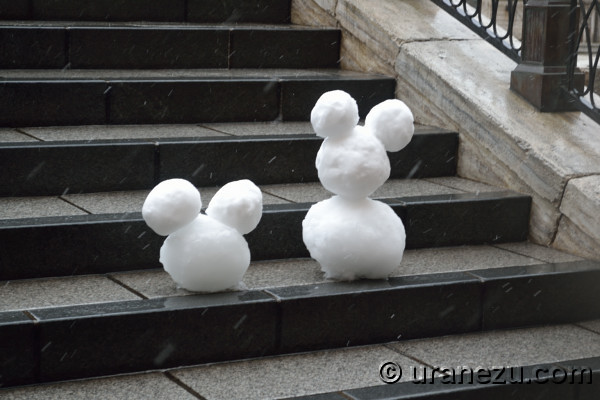 These are from "Venetian Gondolas" the attraction.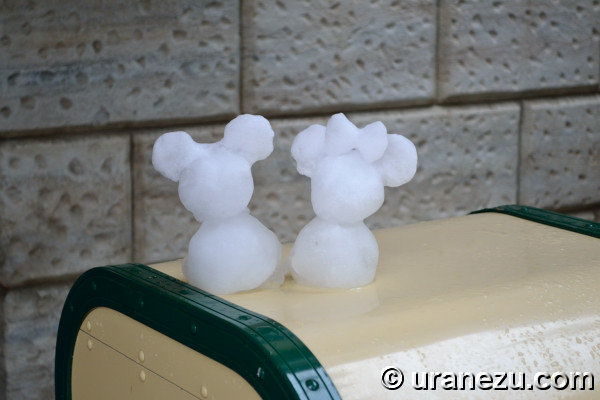 Snow Mickey and Snow Minnie from the outside of "Ristorante di Canaletto".
Let's go back to the park walking.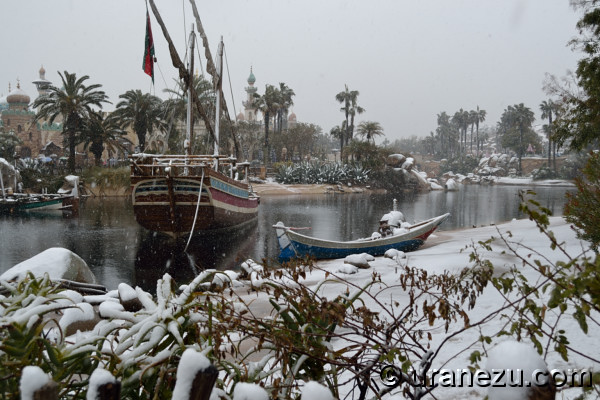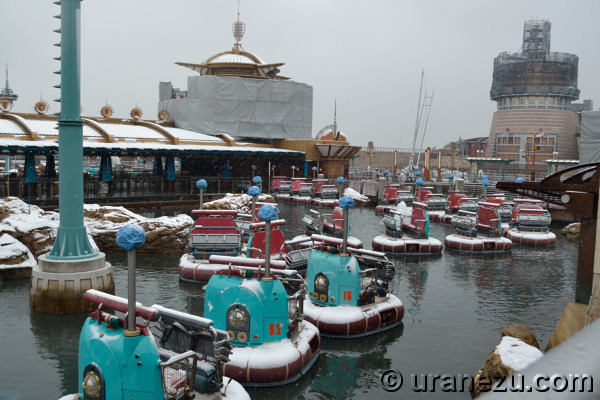 Picture from Arabian Coast and the other from Port Discovery.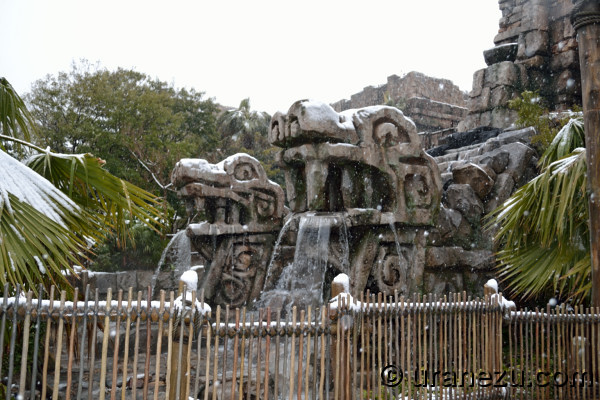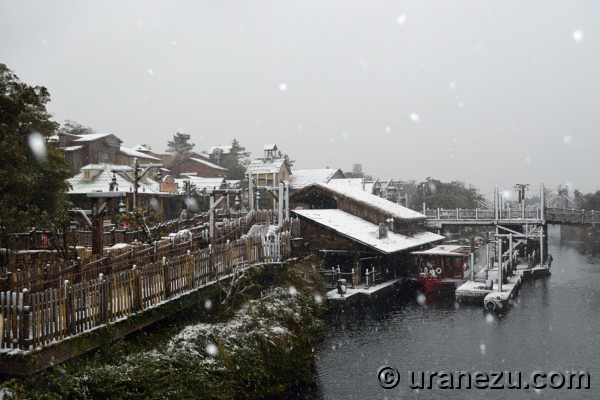 These pictures from Lost River Delta.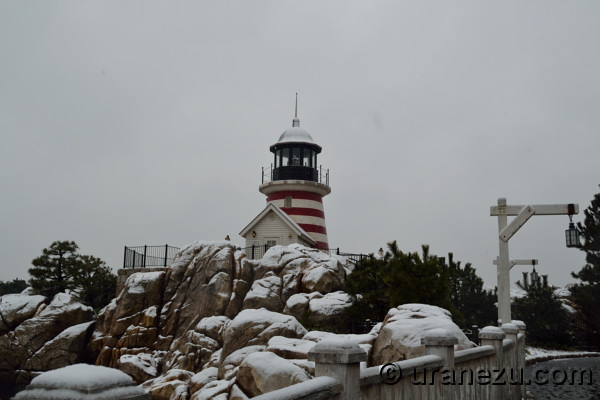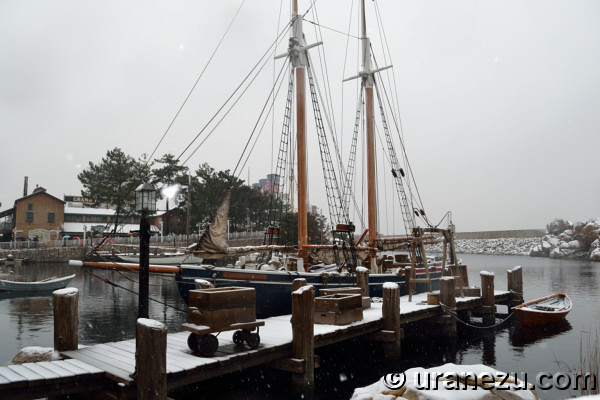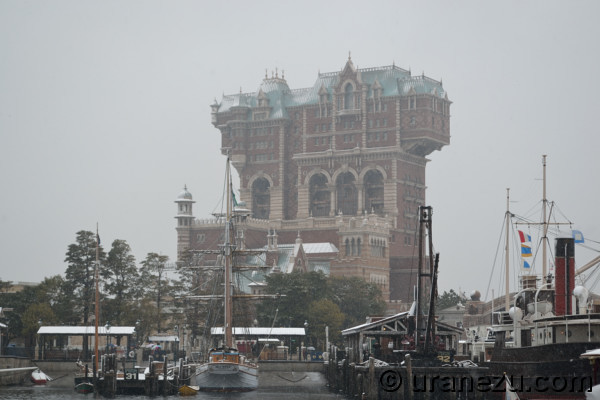 American Waterfront in Snow. It's beautiful...
If you have any questions, opinions and requests,
please contact us.
FEB. 25. 2012 Toy Story Mania! Now
A information of the "Toy Story Mania!" in TDS revealed as below.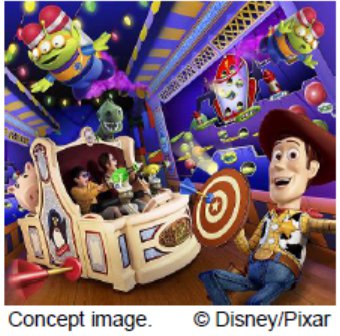 Opening Day : JUL. 9, 2012
Location : American Waterfront in TDS.
Duration : About 5 minutes
Tram Capacity : 8 persons
Investment : About 11.5 billion yen
Peripheral Facility : Slinky Dog's Gift Trolley (merchandise shop)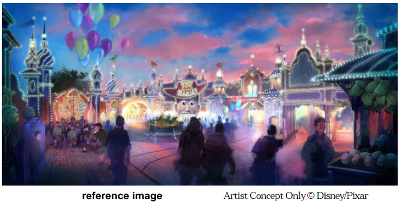 From official announcement, "Toy Story Mania! Will be located in Toyville Trolley Park, a new area themed to an old-fashioned amusement park. On entering, guest's eyes will be drawn to the attraction's giant landmark: an 8-meter-tall face of Woody. Entering the attraction through Woody's wide open mouth, guest will find themselves in Andy's room strewn guest have "Shrunk" to the size of toys".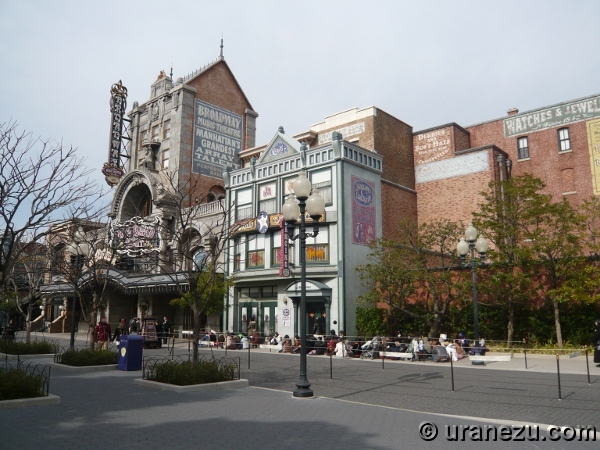 The construction site for the "Toy Story Mania!" is next to the "Broadway Music Theatre", the part of the New York area in American Waterfront.
The moment is coming closer!
Please enjoy the below construction photos!
On 6 MAR. 2011.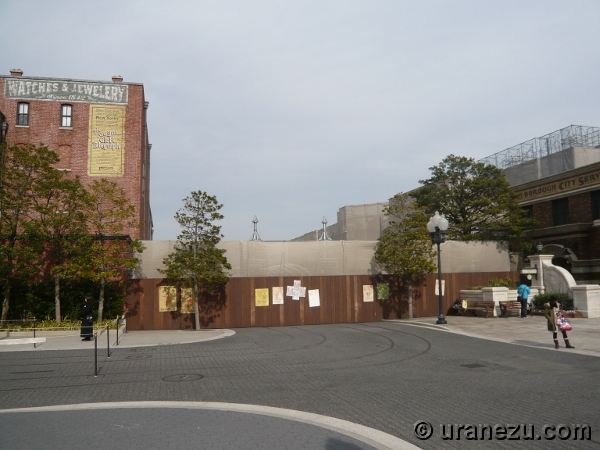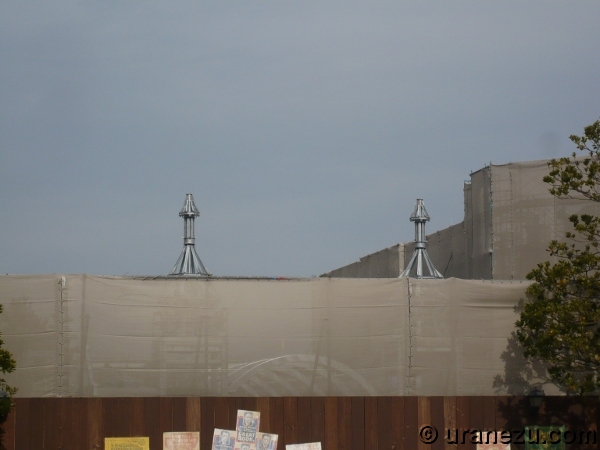 Bony framework!
On 29 APR. 2011.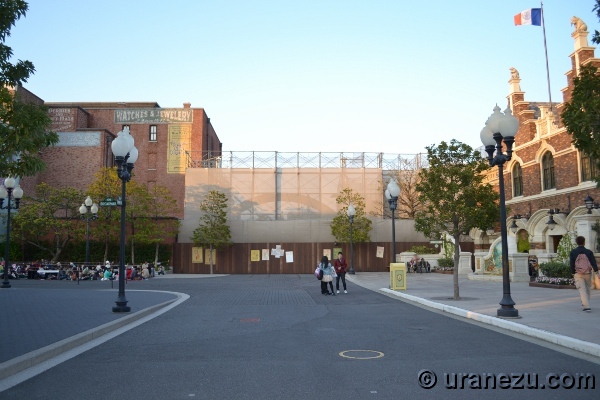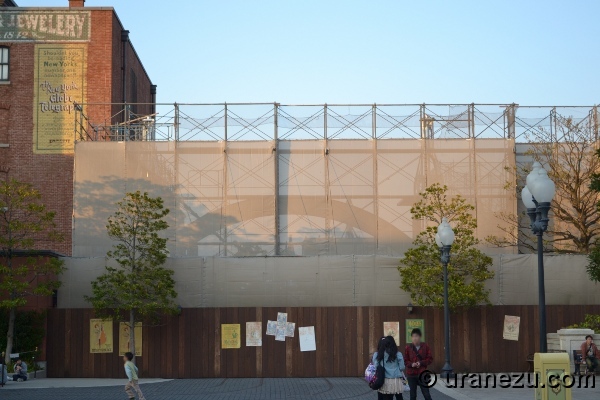 Bony framework through the blind sheet!
On 19 MAY. 2011.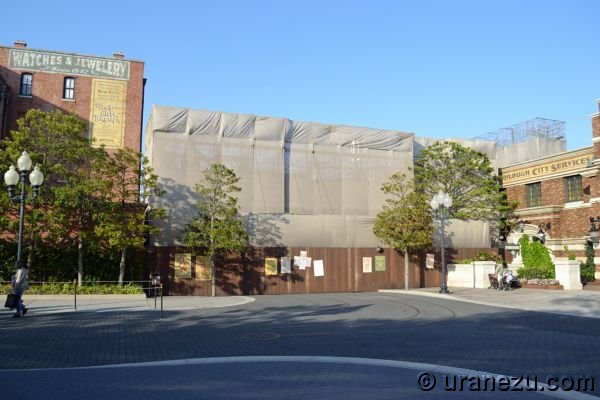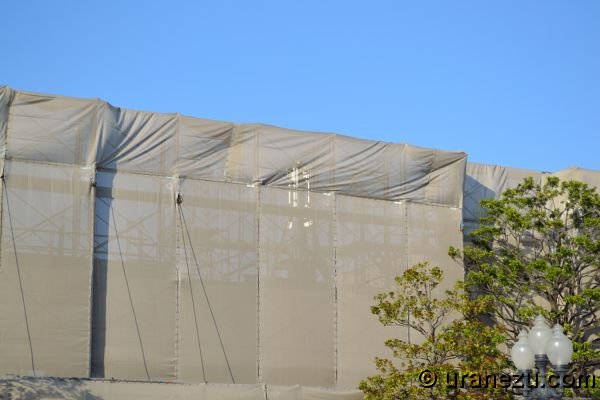 The blind sheet get taller!
On 27 JUL. 2011.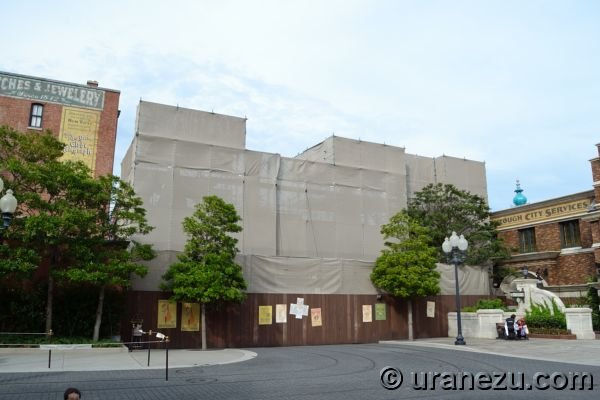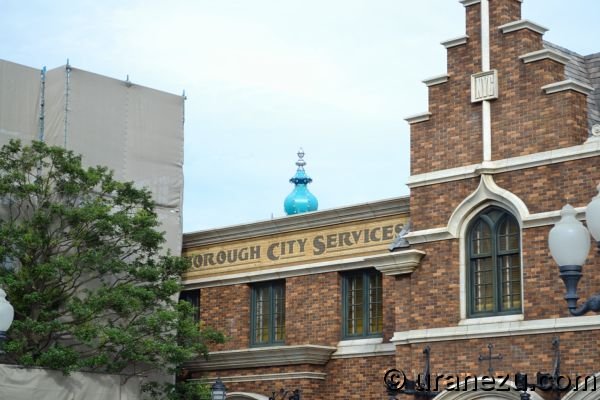 Hello blue-green turret!
On 25 OCT. 2011.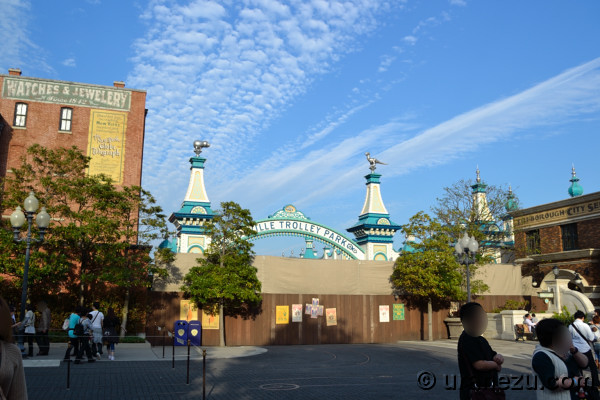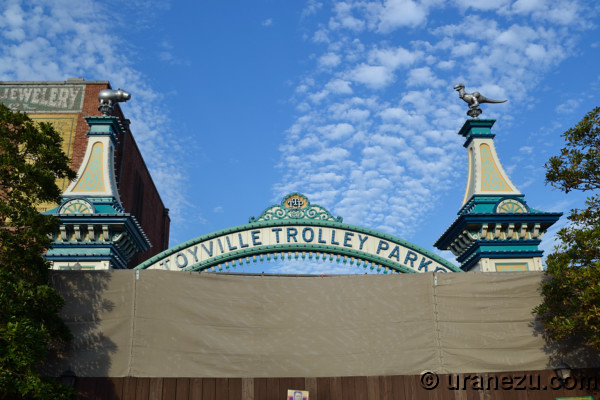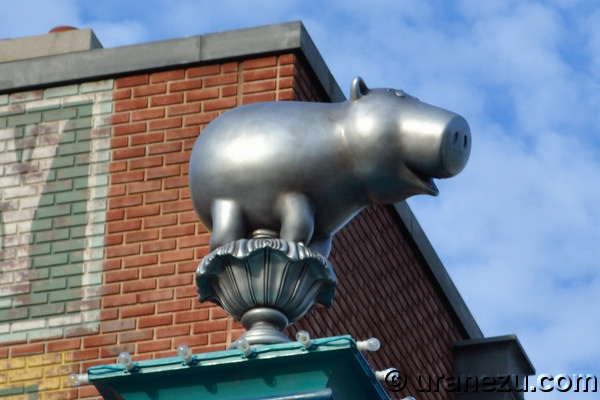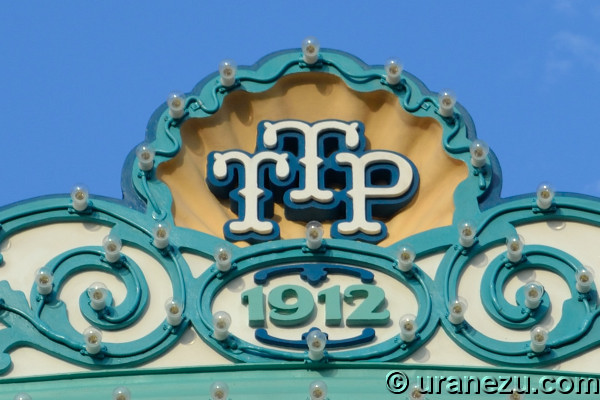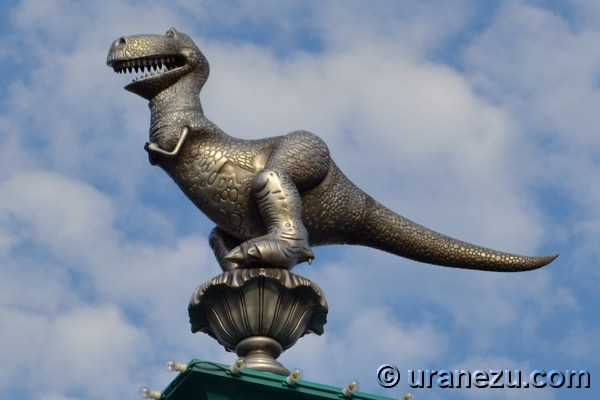 A gate, "TTP", Hamm, Rex!
On 01 NOV. 2011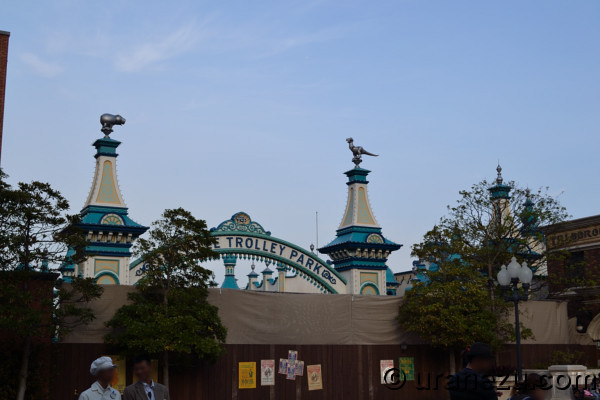 On 07 NOV. 2011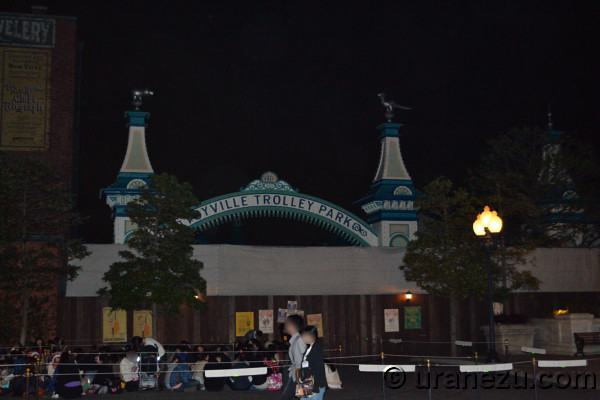 On 25 NOV. 2011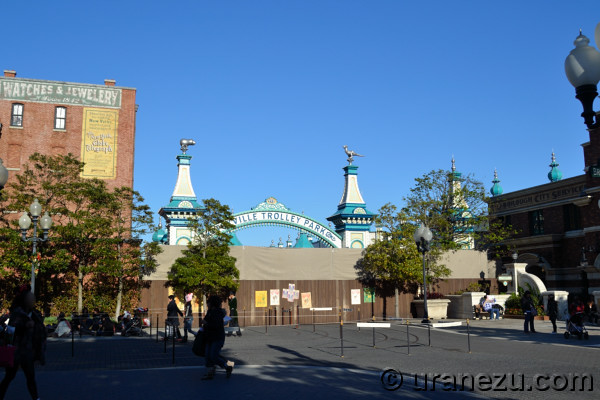 On 22 JAN. 2012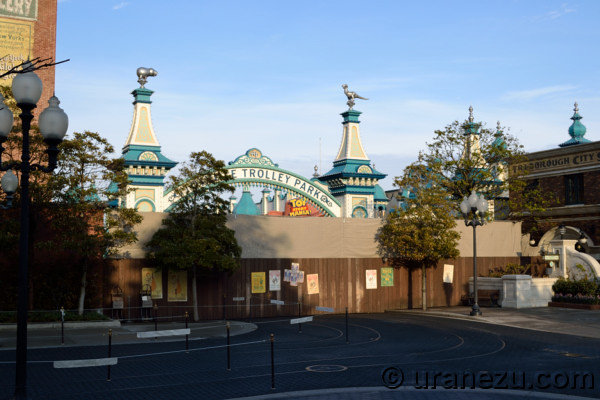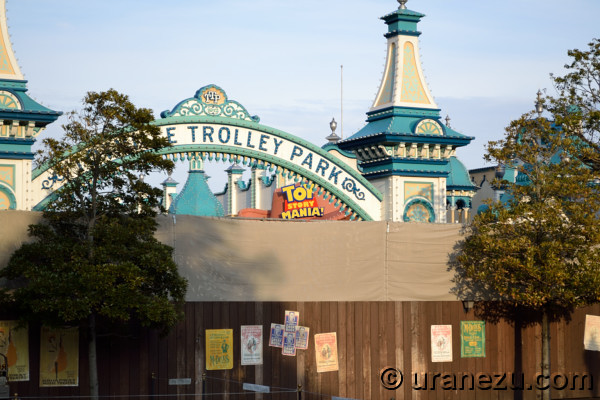 Woody's hat!
On 24 JAN 2012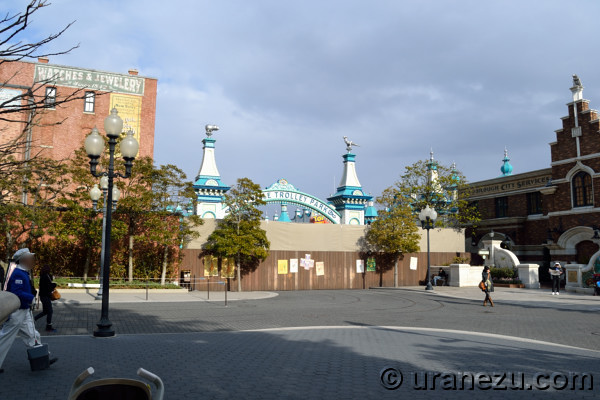 On 02 FEB. 2012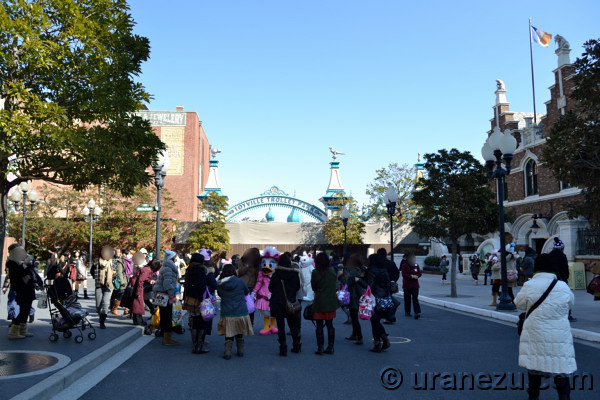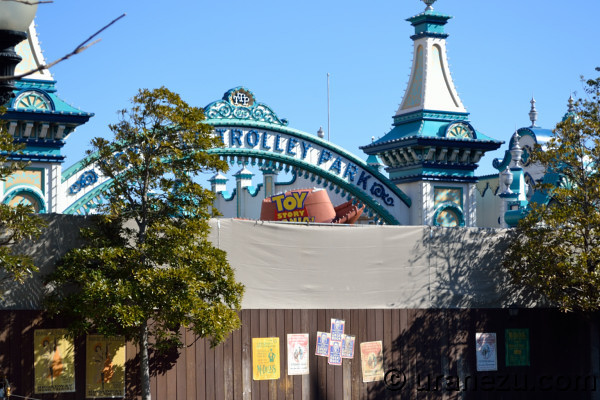 On 18 FEB.2012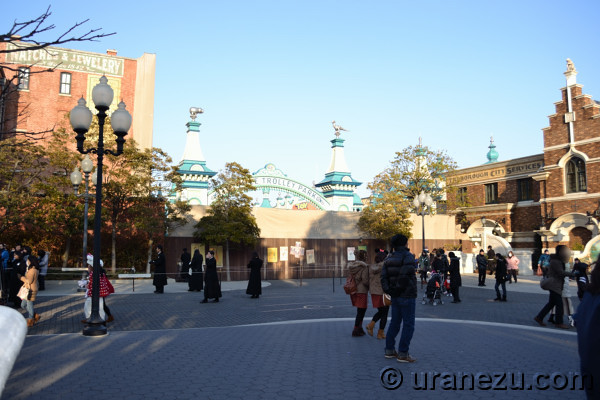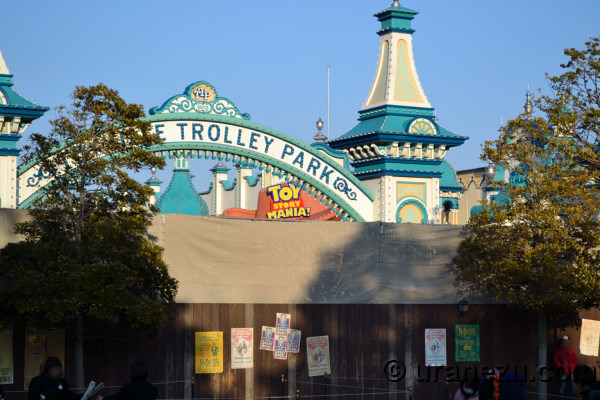 On 20 FEB. 2012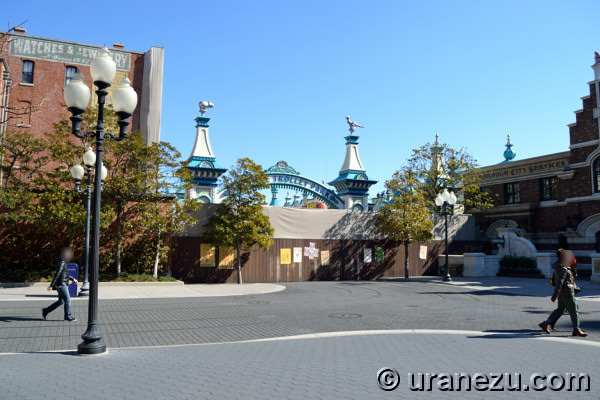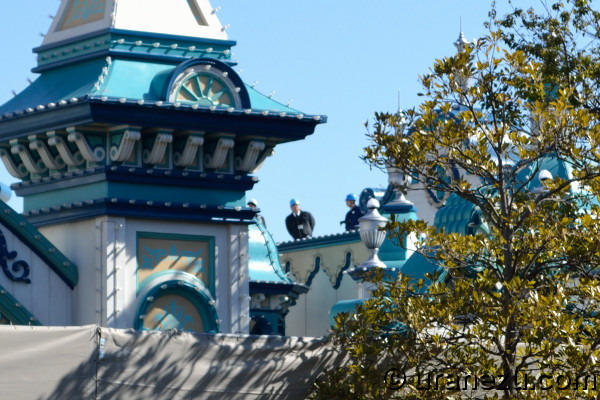 Men!
If you have any questions, opinions and requests,
please contact us.
FEB. 02 2012 about Duffy's Attack
Duffy the Disney Bear brings you love again. Every year, in TDS, especially Cape Cod (a part of American Waterfront.) were decorated with a girlish taste Duffy-things. This decoration which is named "My Sweet Duffy" will take place from JAN. 20 to MAR. 14.
OLC have launced new Duffy items of this event (I don't know the "My Sweet Duffy" categorized as "event" whether or not, because no related parade, no related show. Only a special decoration, items, and a special costume greeting.), therefore the main Duffy shop "Aunt Peg's Village Store" is pretty crowded during the season.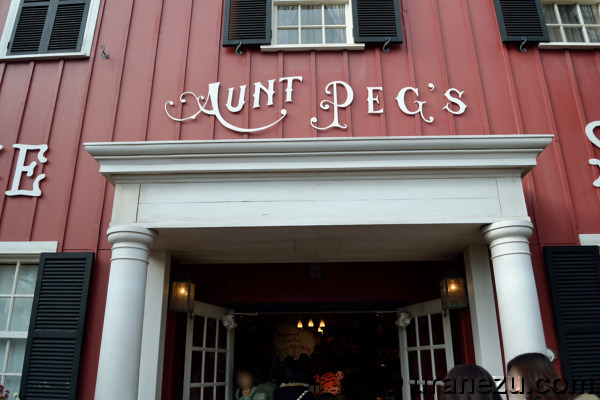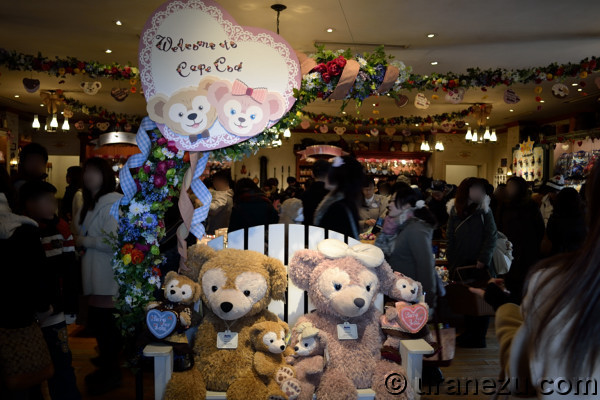 So, let's look around the Duffy decoration.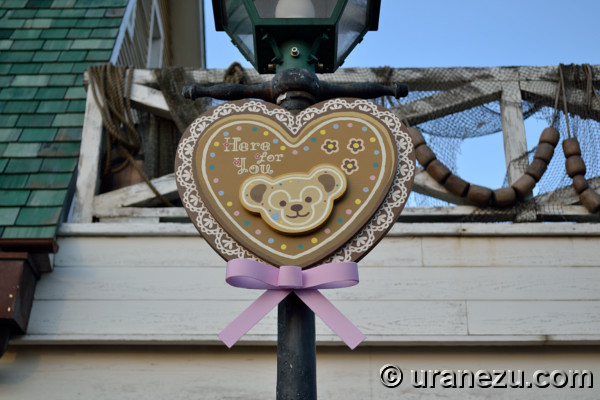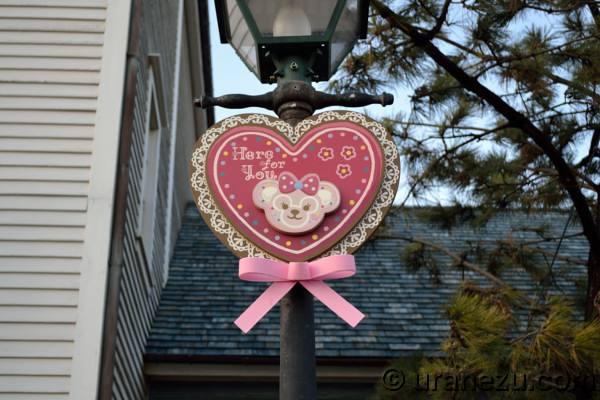 The street lamp decoration.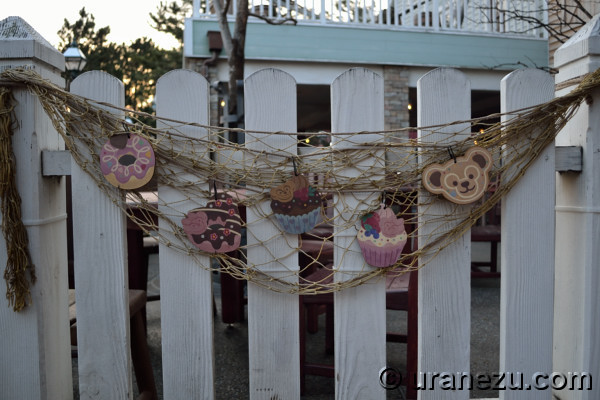 The fence of the outside seating area of "Cape Cod Cook-Off" the counter-service restaurant.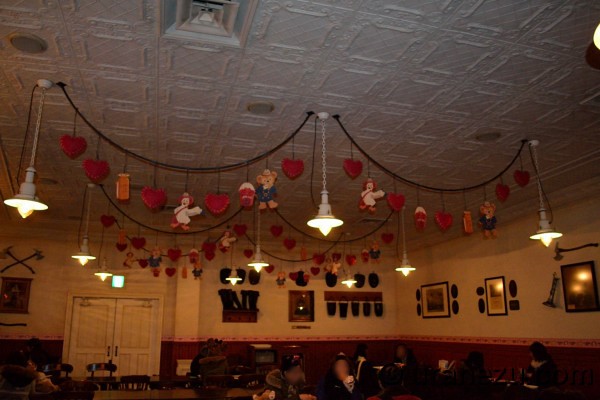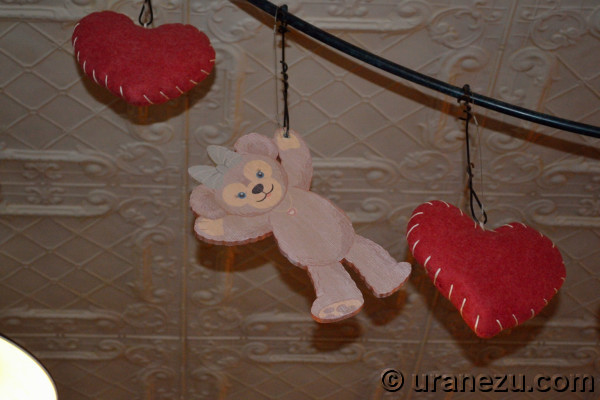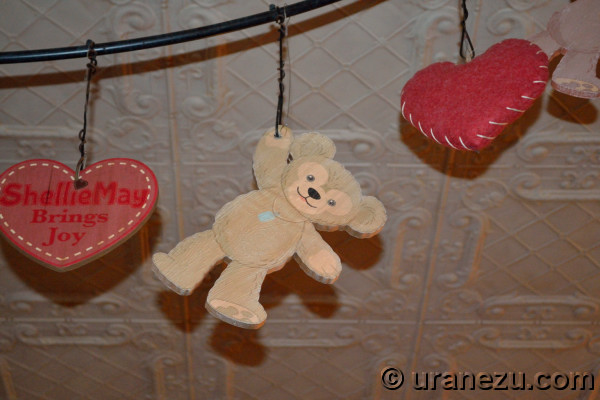 Here are the inside pics.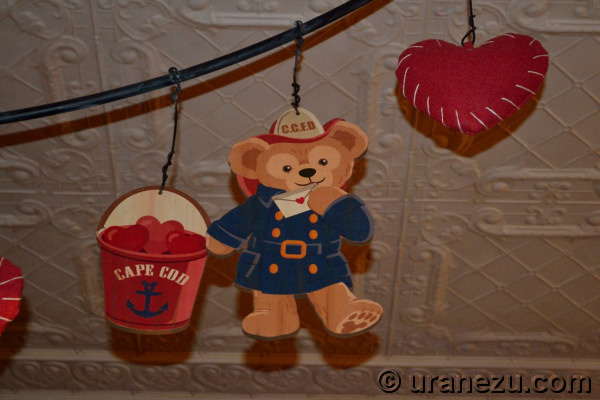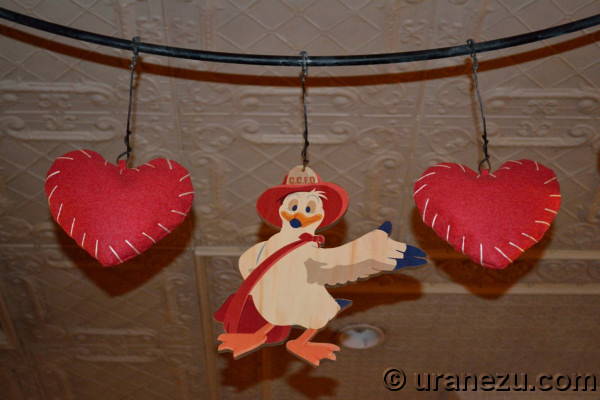 This seating area themed a fire station, so Duffy and the seagull are wearing a fireman uniform. The seagull appears on "My Friend Duffy" the show at the show dining area the other side of the restaurant. (I think he has a name, but I don't know.)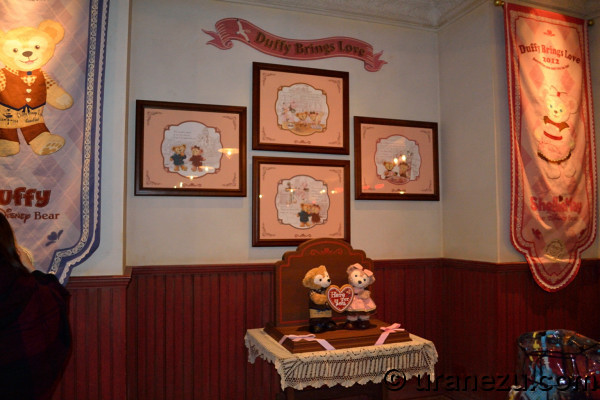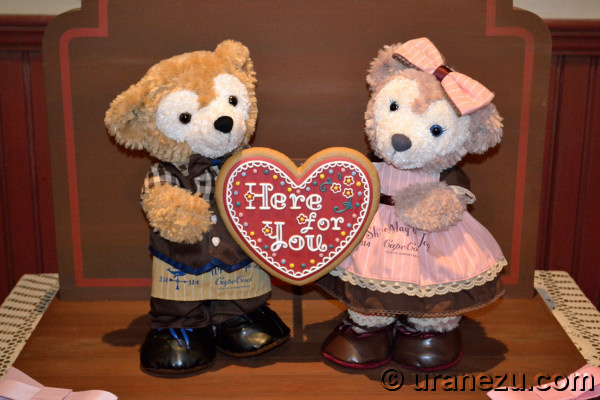 There is a special photo spot in this dining area.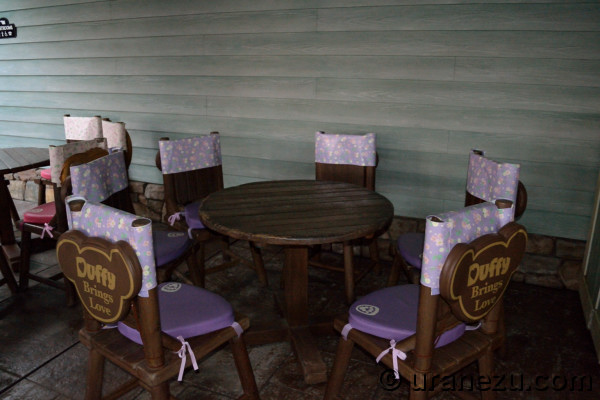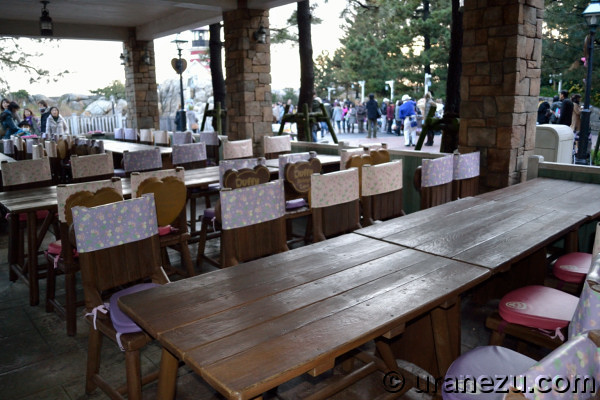 We came a outside seating area of the restaurant. In this season, a plain chairs and tables decorated with a flowery Duffy covers and cushions. (There is a place mat and a romantic lantern on the table until last year. Please go check the Duffy-things in 2011.
Honestly speaking, I'm not too big on Duffy, however, I liked the prior full power decoration. I had found the Disney spirit in there. I know these area a rarely-used seating area because it's outside and too cold to eat in windy winter season. However I really miss them.)

As I wrote above, the "Cape Cod Cook-Off" restaurant themed a fire station.
The above pics are a gate of the firetruck.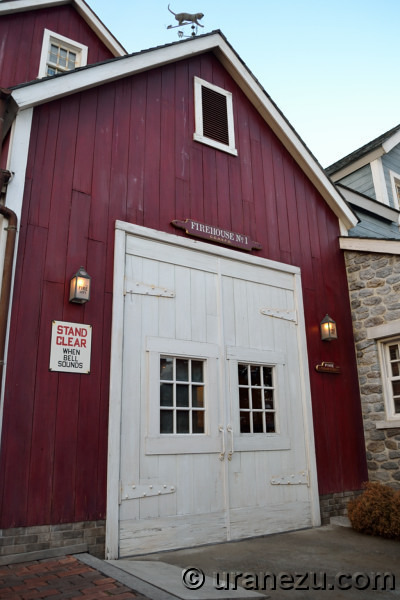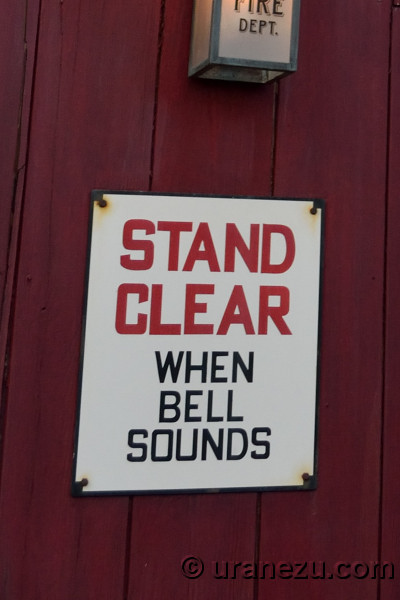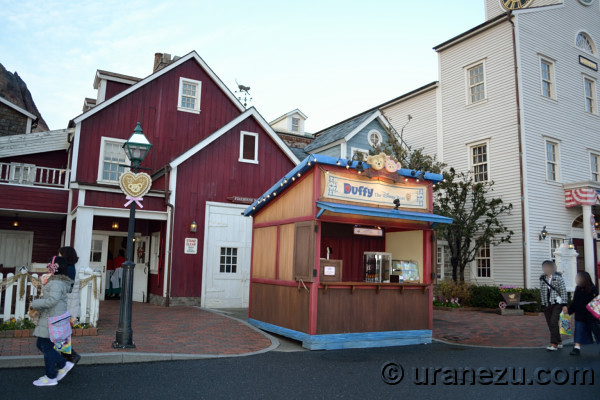 The temporary Duffy wagon blocked the doorway!
Sales > Theme
Oh, my...
If you have any questions, opinions and requests,
please contact us.
JAN. 24 2012 about Light Snow in TDL
We got some snow last night, 23 JAN., so I went to TDL.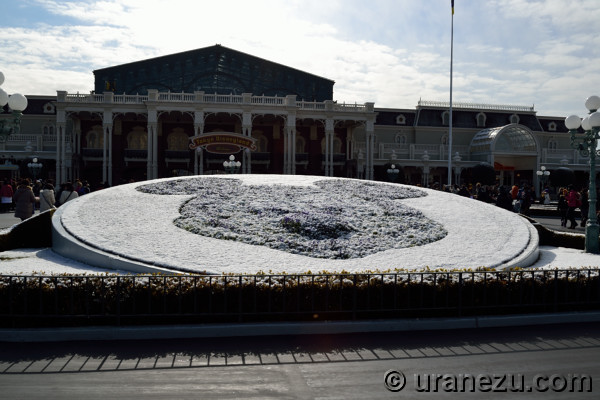 The snow had stopped before dawn and the sun came out, therefore light snow only remain on the surface of a shady area. But so amazing!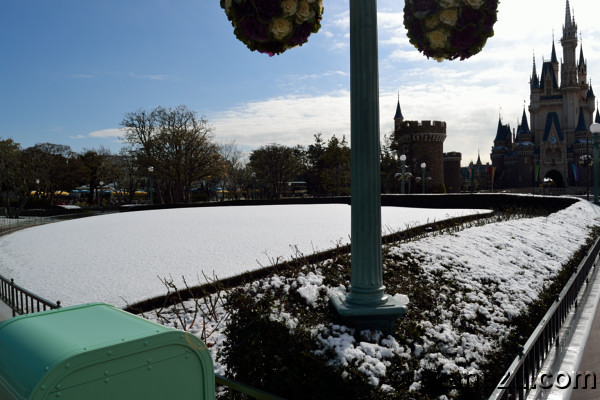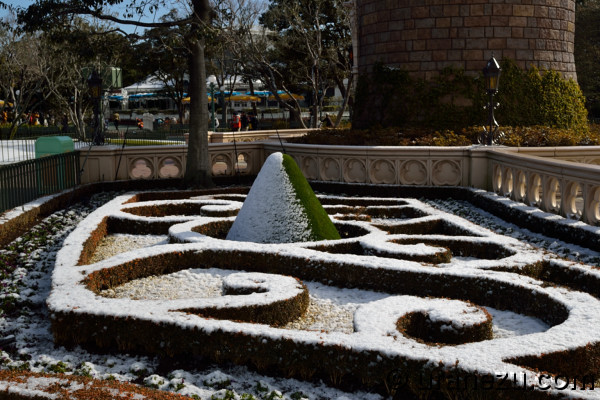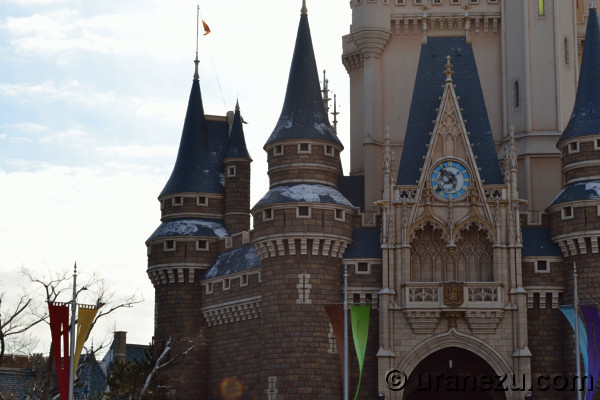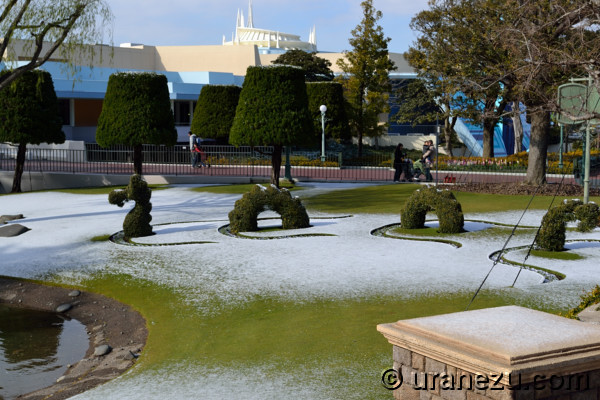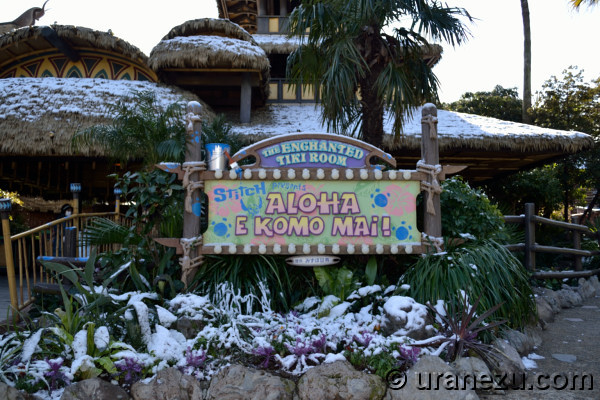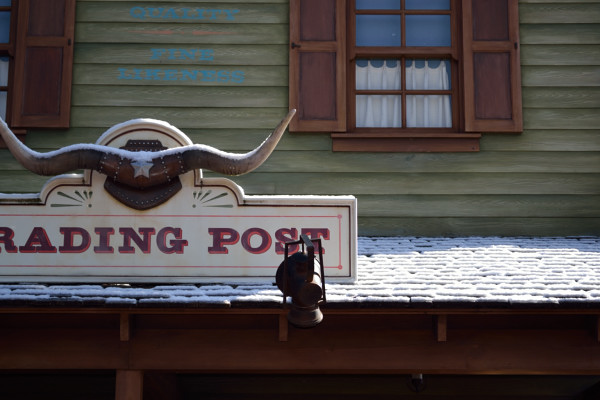 A cast member shoveled snow off the roof of "the Mark Twain Riverboat"..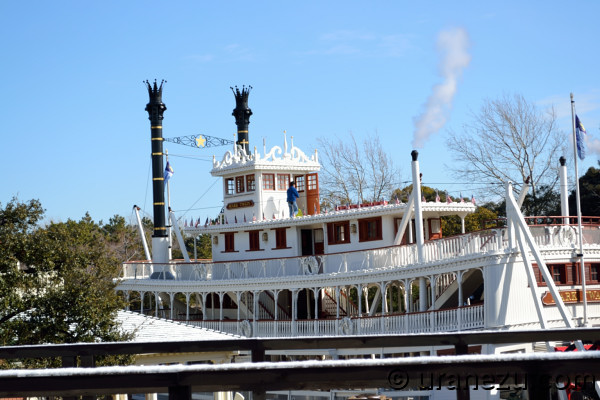 More shovel snow pics. Today, "Western River Railroad" was temporarily closed due to the snow.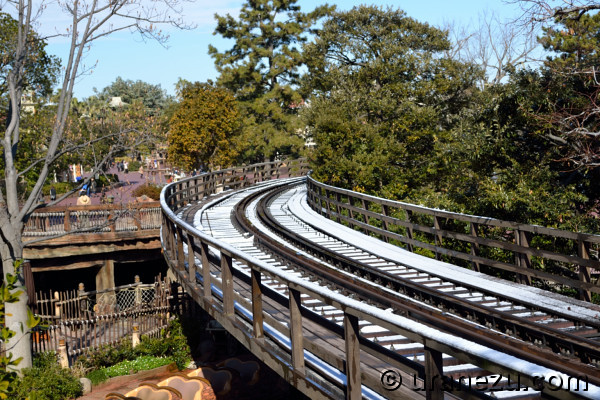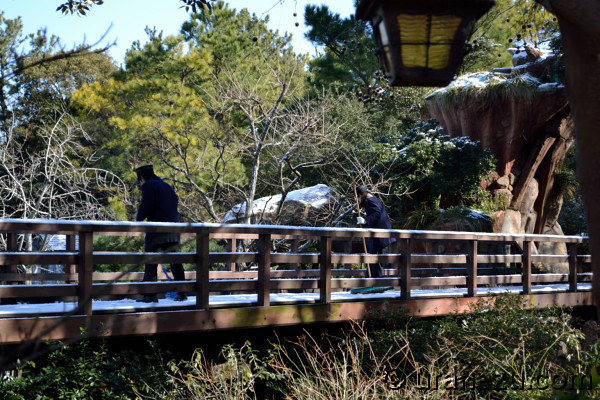 The snow on the roof thawed and made a beautiful water drips in the sunlight. I named the scenery "Weeping Roof" after one of my favorite place, Zion National Park.


I like snow and the castle. It is beautiful.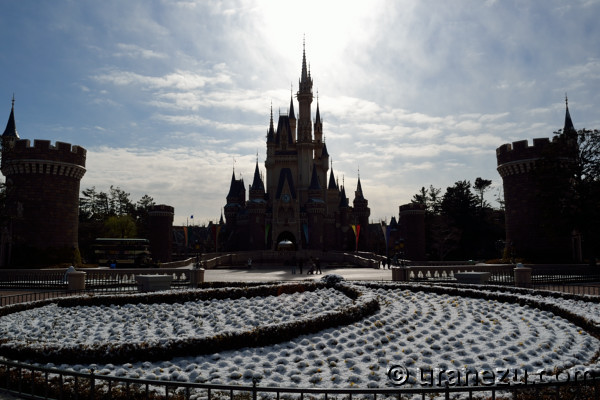 Do you remember a snow of the last year? Please go check MAR. 7 2011 about Park with Snow
If you have any questions, opinions and requests,
please contact us.
JAN. 04 2012 about the year end and New Year
My little simple pleasure at the end of year, it is getting a Disney's Countdown Party pin at the parks. This party is like a "Mickey's not-so-scary Halloween Party" or "Mickey's Very Merry Christmas Party" in WDW, which needs special ticket to enter. As you can imagine, the party is packed and very cold in every year, so I always avoid it. But I went to the parks on the day in a reguler operation, which means before the party event, because a goods related the Countdown Party sell at the park shops. However in 2011, the party event was downsized (no parade, no show, only a countdown fireworks) consideration of the disaster. Therefore, unfortunately, also no Countdown Party goods.
But it's OK, I got the New Year's pin. 2012 zodiac is a dragon, so the pin features "Mushu".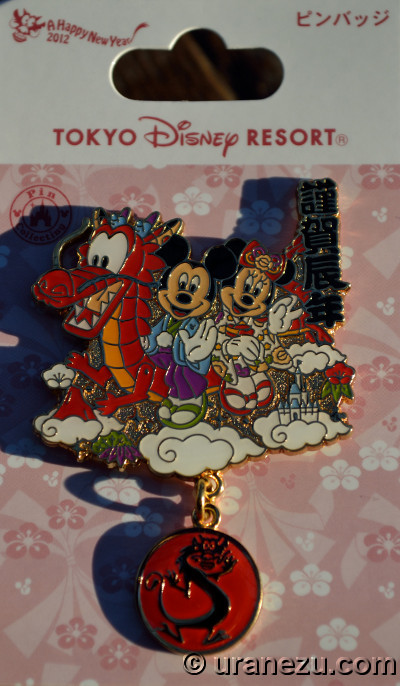 Speaking of the year end 2011, "ZED" the CIRQUE DU SOLEIL performance was short-lived which only 3 years and 3 months. It is said that the contract between OLC and Cirque was about a decade for this performance. What will happen to the lavish exclusive use of theater?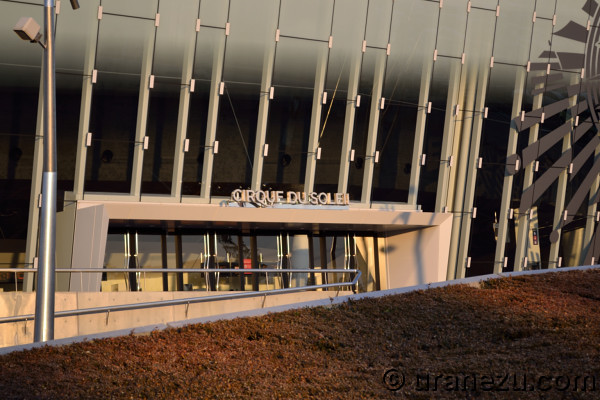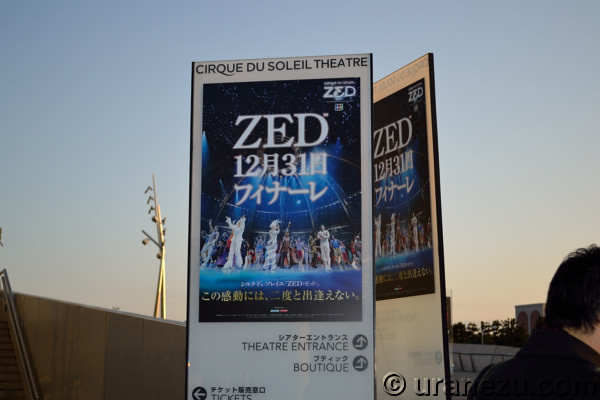 After the last perfomance day, 31 DEC., the bus stop changed its name.


Anyway, I hope you will have a wonderful year!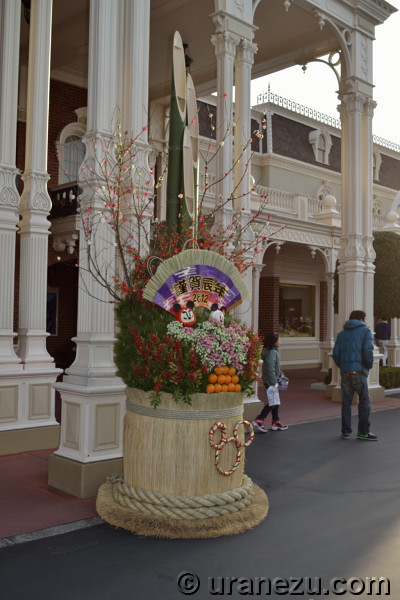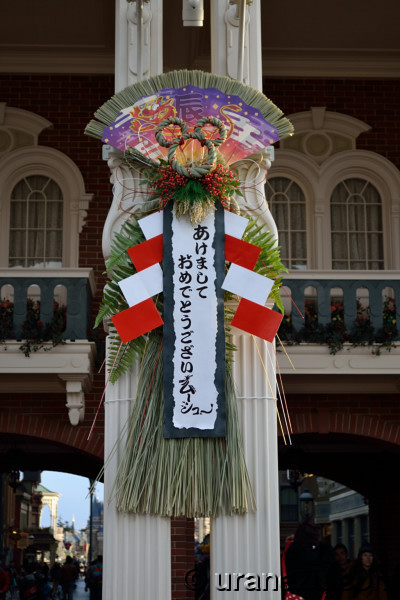 Here are the New Year decoration from TDL.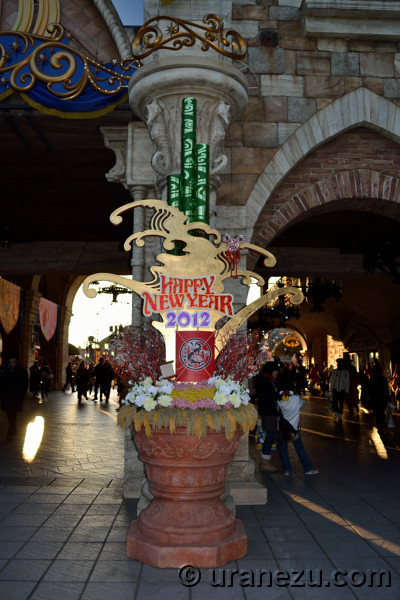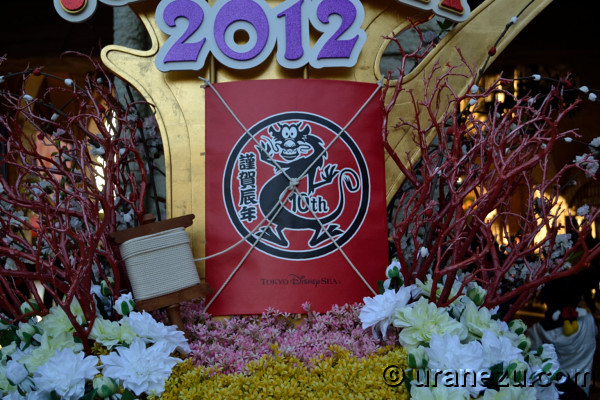 And these are the New Year decoration from TDS.
If you have any questions, opinions and requests,
please contact us.