Pick up
>
FastPass Ticket Machine
> TDL
---
Westernland
Big Thunder Mountain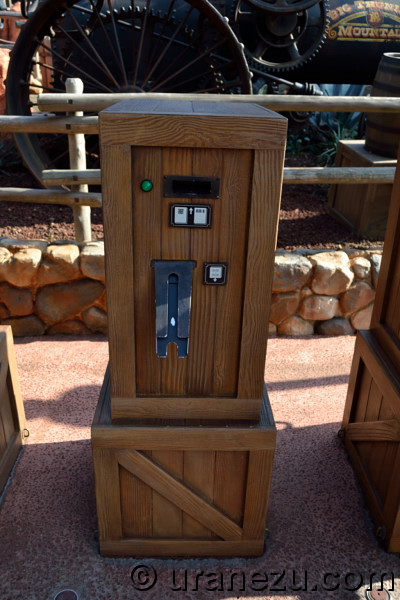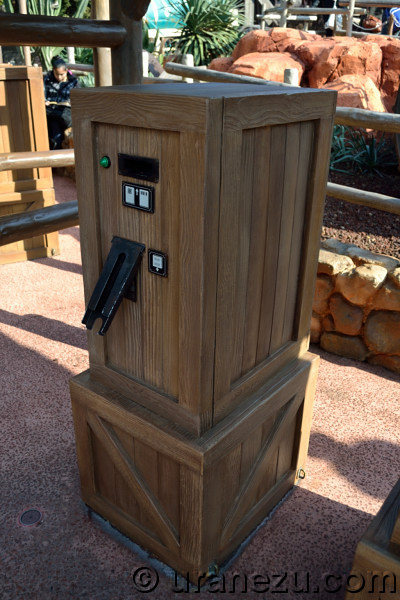 The stacked crates design Fastpass machine from "Big Thunder Mountain".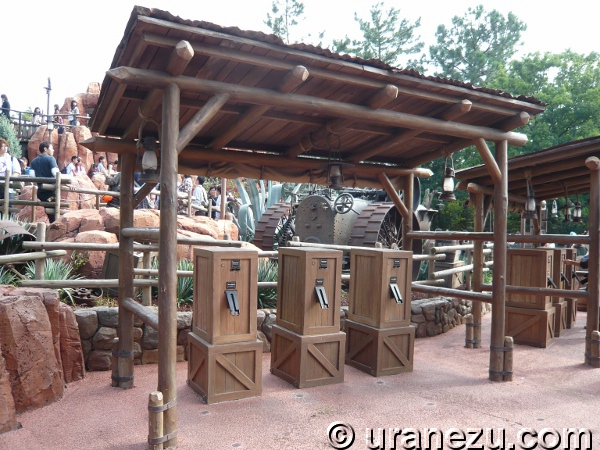 It looks like an unloading area of the mine.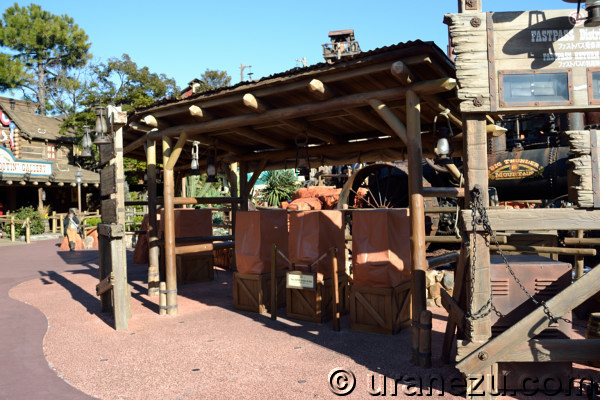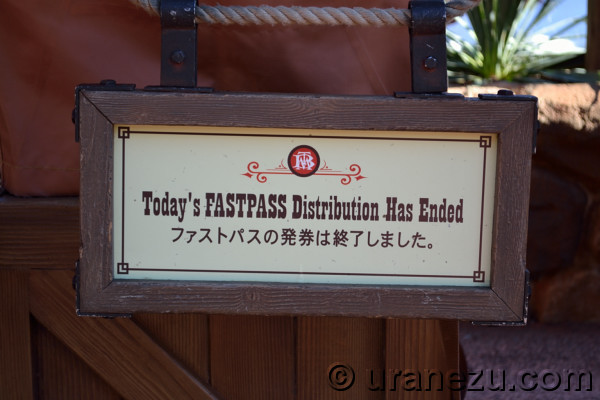 The red-soil like cover and very Western-like sign.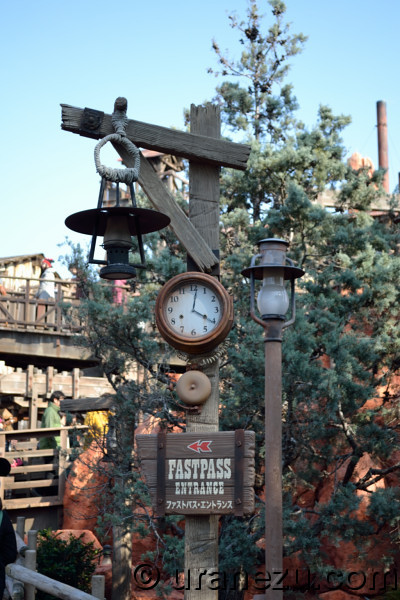 This is the Fastpass entrance signpost. A rusty watch is very cool.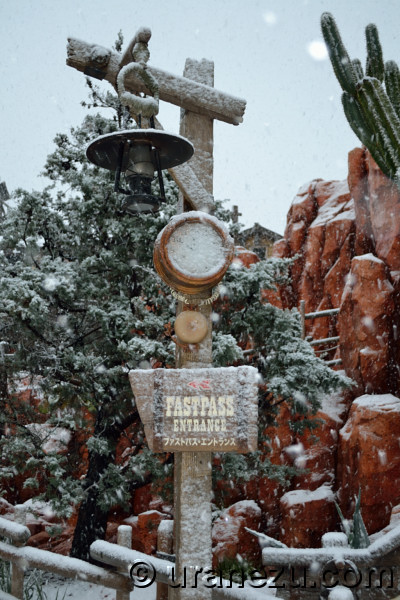 with snow on January 14, 2013.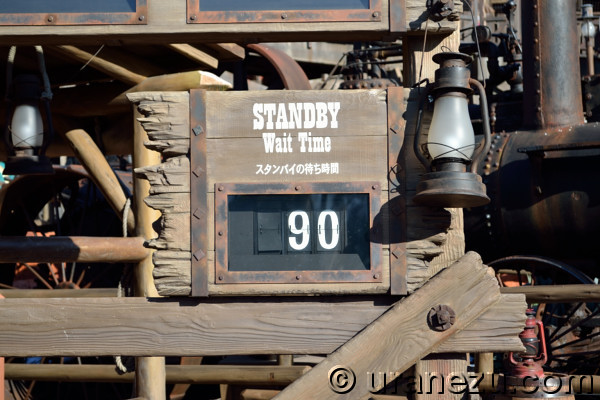 This is the Standby sign.
Critter Country
Splash Mountain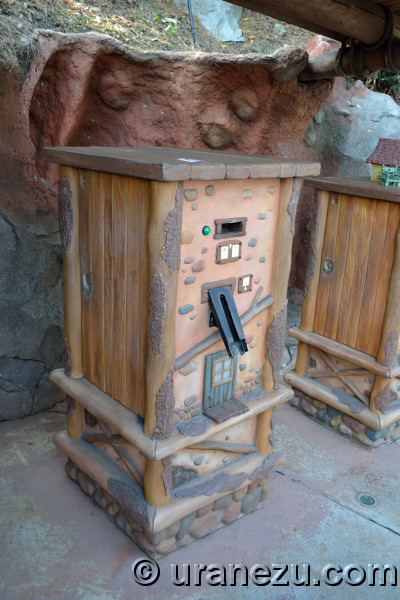 This pretty Fastpass machine from "Splash Mountain".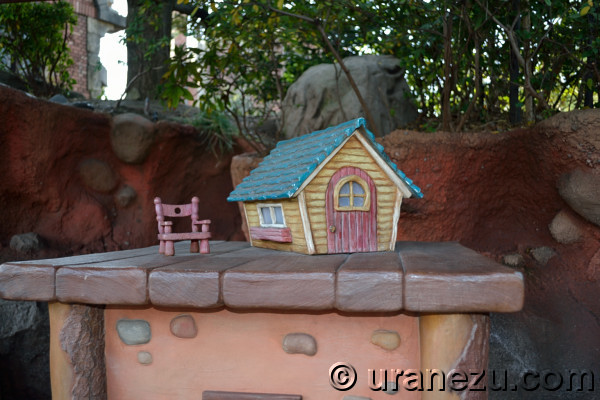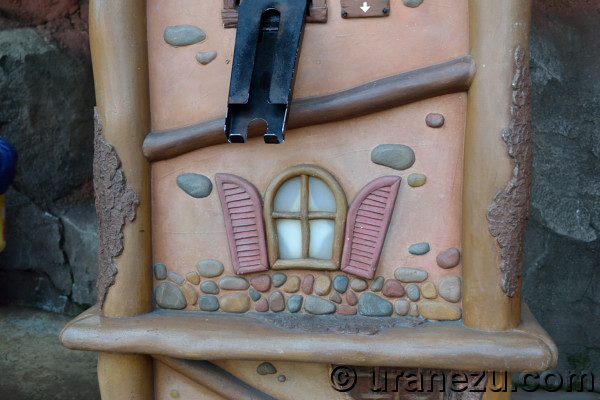 The small animals house-like machines have a variety of different design.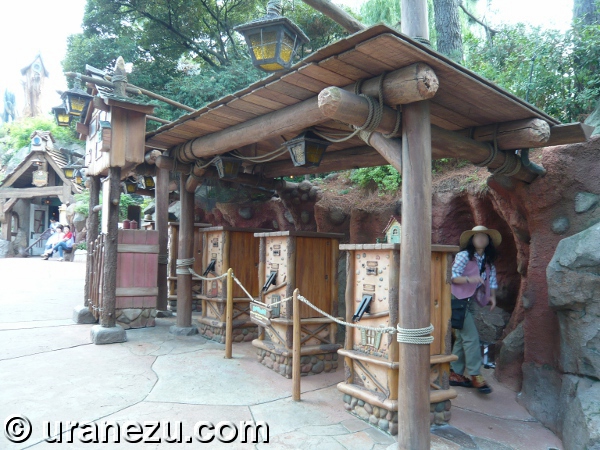 Splash Mountain's Fastpass area is same as Big Thunder Mountain 's area which is woden-like covered place, but the Critter Country's more personal and cute.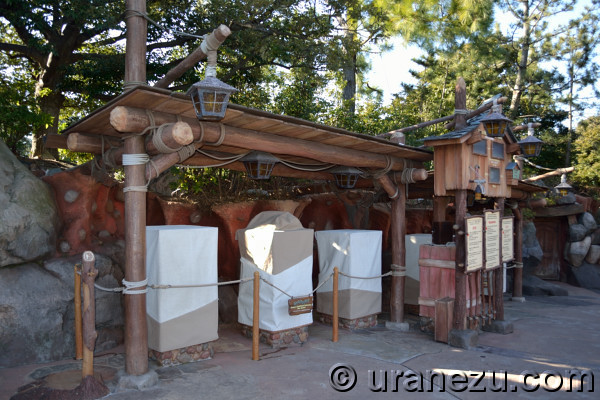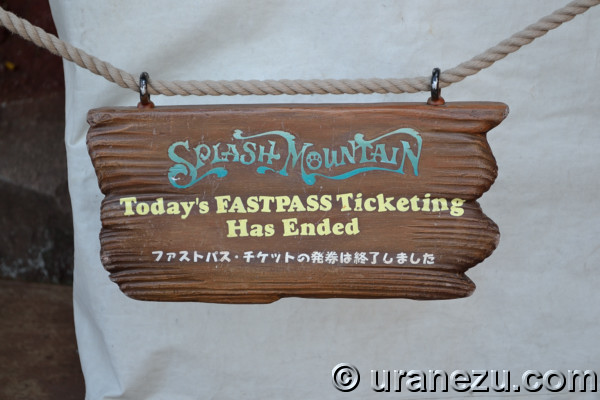 The patchwork cover and the wood chip like sign.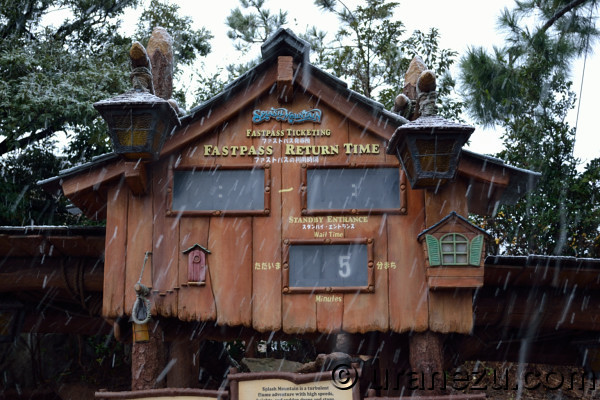 The return time board.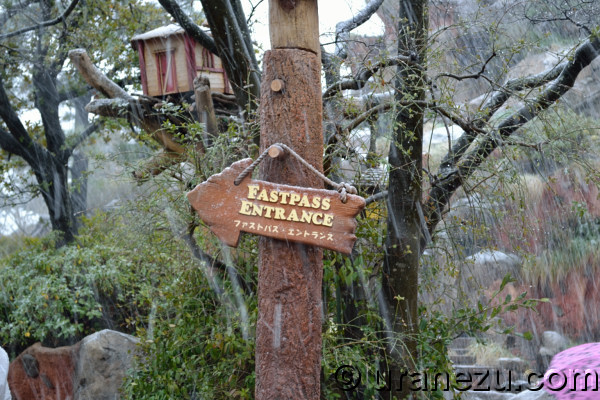 The Fastpass signpost.
Fantasyland
Haunted Mansion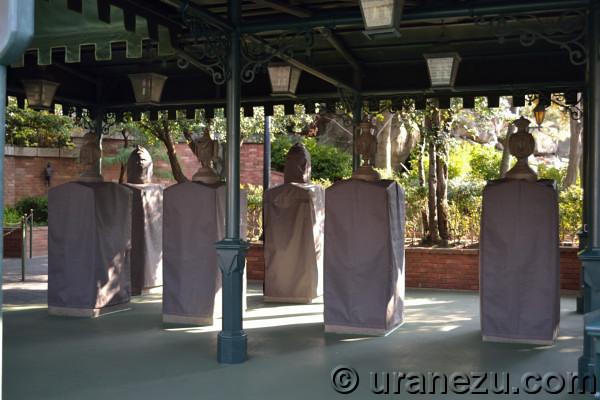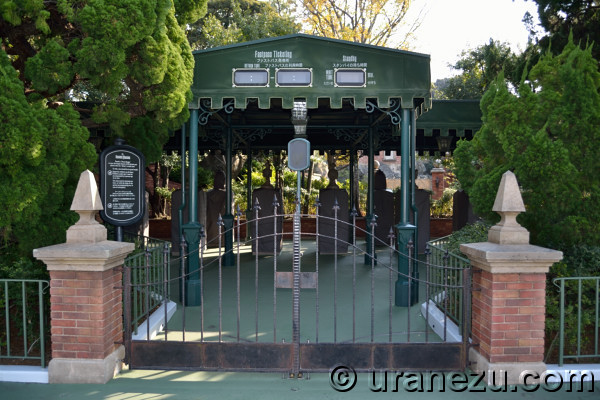 The creepy Fastpass area from yes, "Haunted Mansion".
I'm not early bird person, so always missed the Fastpass. I'll try to take some close photos in someday!
Pooh's Hunny Hunt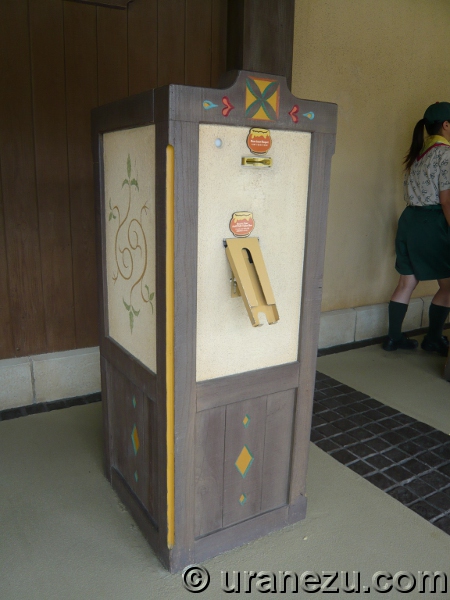 A gently stenciled stylized design machine from "Pooh's Hunny Hunt".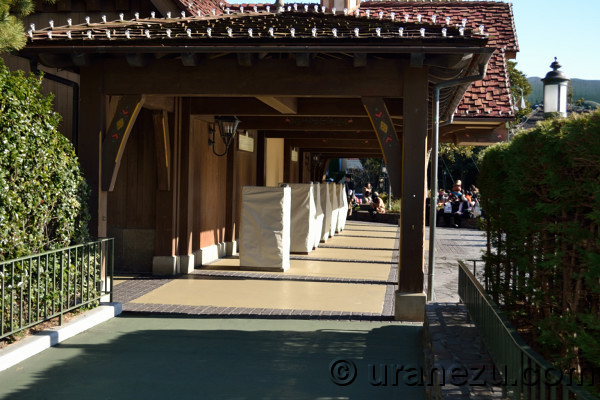 Very simple cover.
This area is a side of very Pinocchio's theme restroom.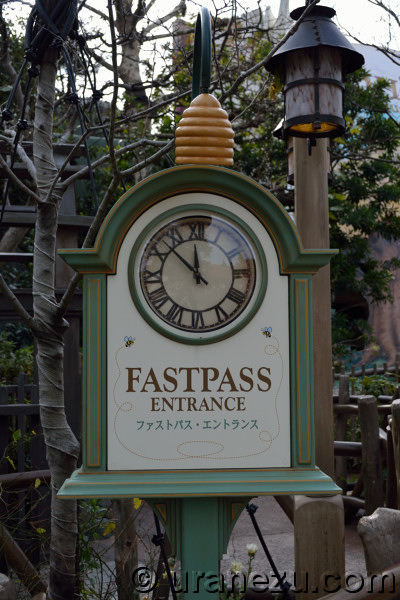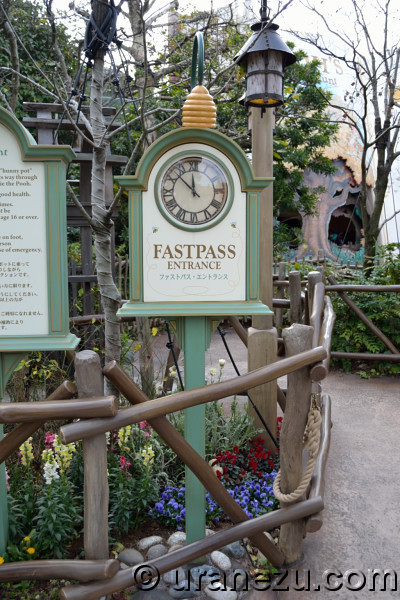 Here is a modern sign pole at the Fastpass entrance.
Tomorrowland
Monsters, Inc. Ride & Go Seek!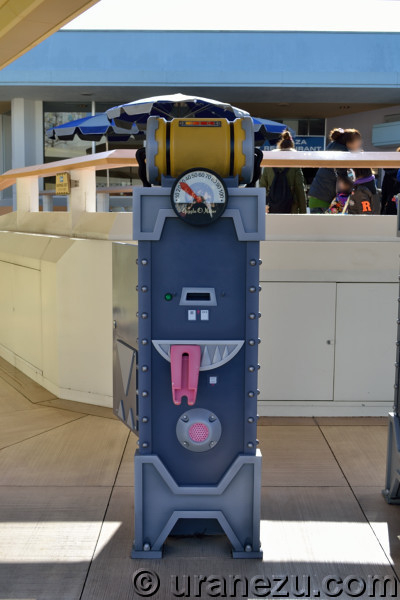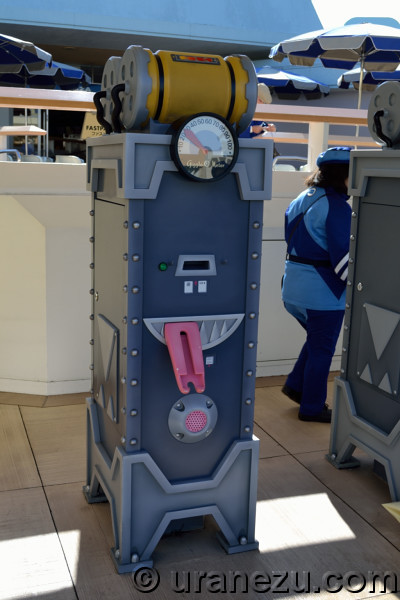 The newest Fastpass machine in TDL from "Monsters, Inc. Ride & Go Seek!". It's really funny face!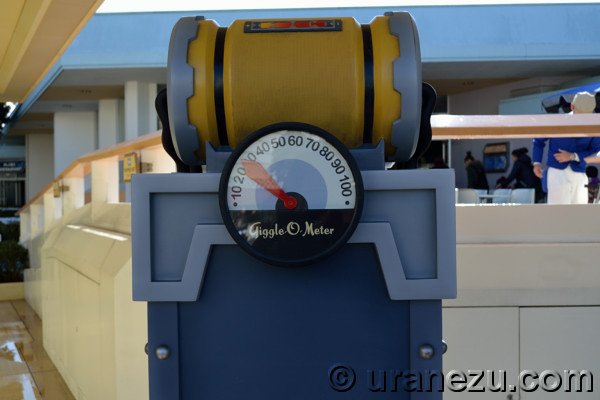 This Fastpass machine is not only the newest and decorated, but also have a interesting gimmick!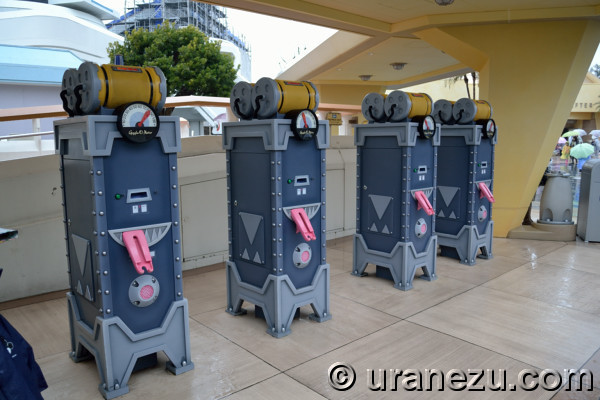 These machines are located in front of "Plaza Restaurant" the counter-service restaurant.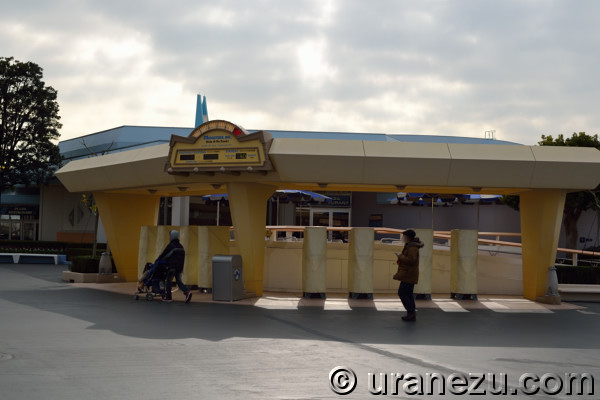 I like this simple and clean facade.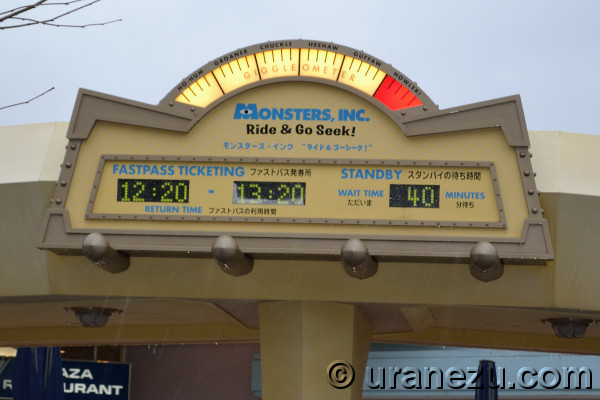 The Giggleo Meter the return time board. When a guest insert and take a Fastpass, the gauge light will move.
Space Mauntain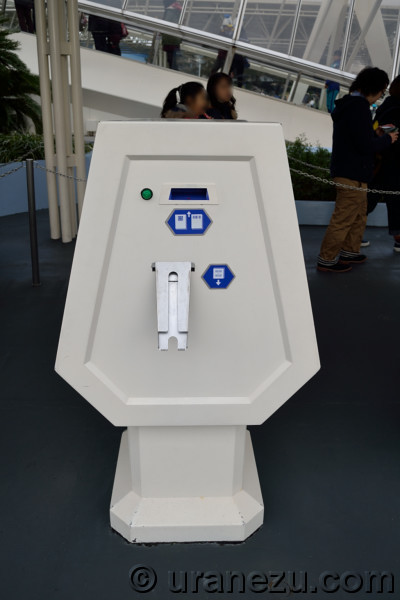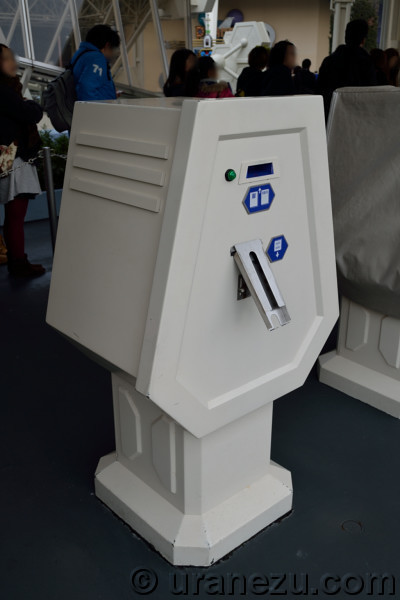 A simple but noble machine from "Space Mountain". I like this very favorable design for Tomorrowland iconic attraction.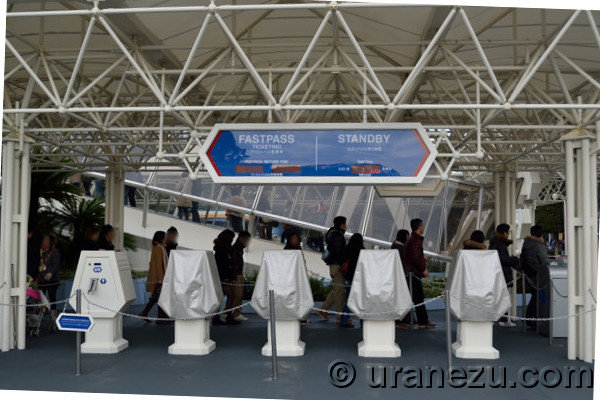 The white machines, silver cover, and the retro futuristic framework, everything is perfect for the white Tomorrowland.
Buzz Lightyear's Astro Blasters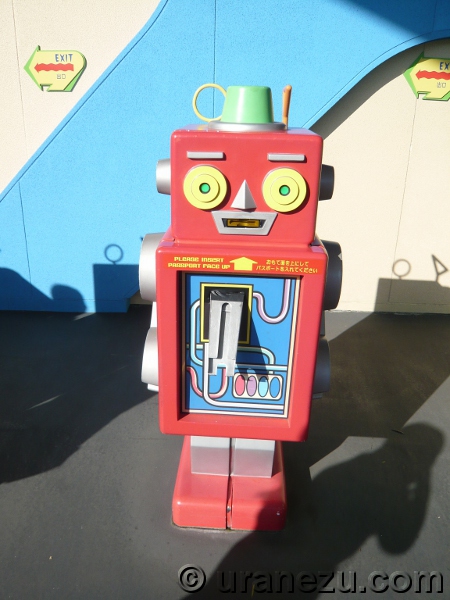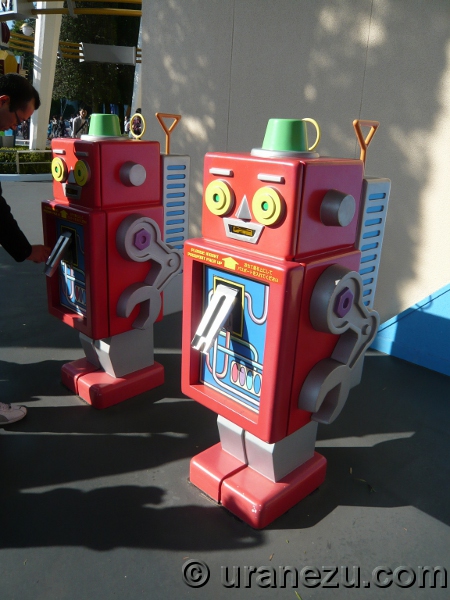 Just robot from "Buzz Lightyear's Astro Blasters". It's not Fastpass machine, they're Fastpass robo.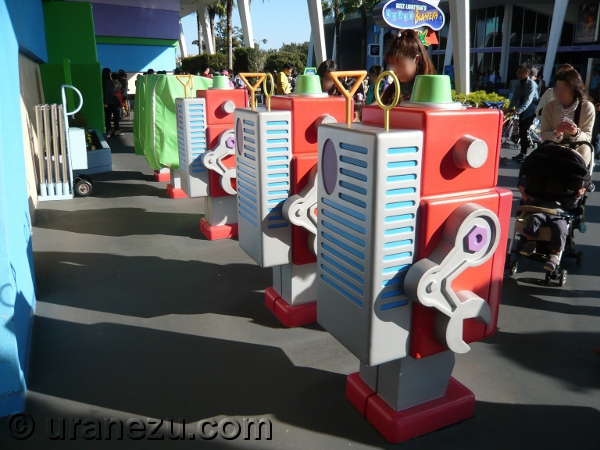 The behind is perfect too.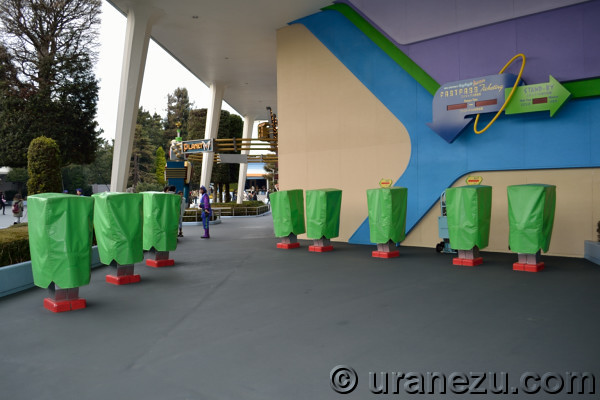 Do Not Disturb.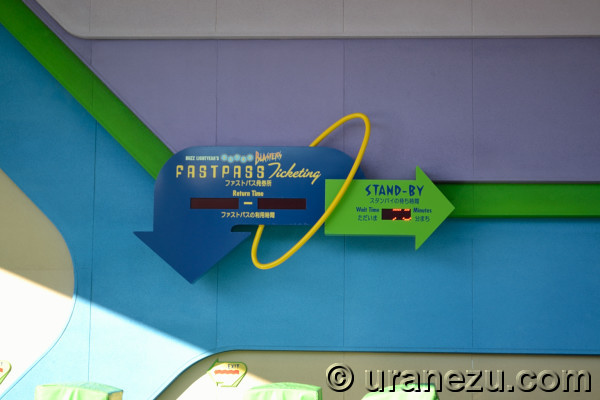 The cool arrow return board.