Park Now
>
Park Now Archive
> 2018 Last Quarter Archive
---


Dec. 22 2018 About TDS Christmas 2018.


Dec. 16 2018 About TDL Christmas 2018.


Oct. 06. 2018. About 2018 TDR Halloween.
Dec. 22 2018 About TDS Christmas 2018.
TDS Christmas 2018

It's last minute to pretend or change as a good boy or good girl for Santa.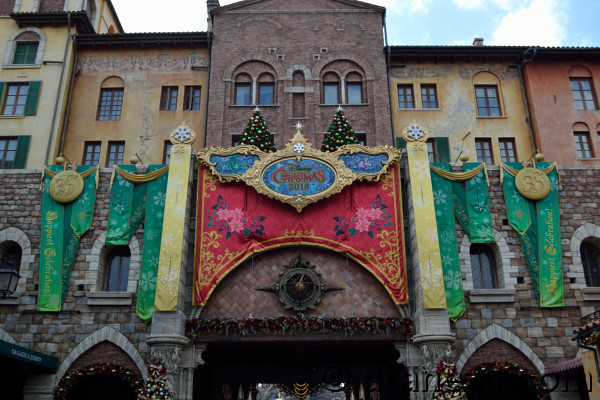 So before the actual day, let's enjoy TDS park with full of holiday decorations.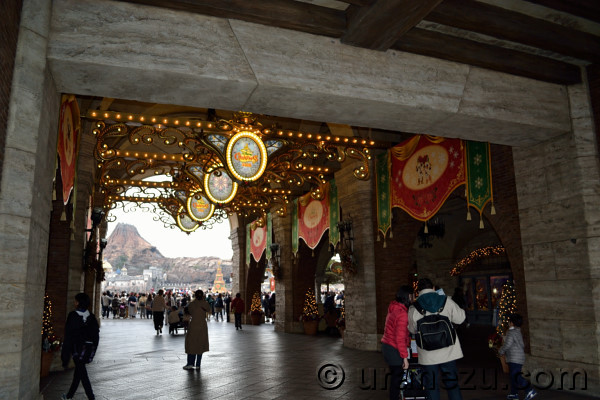 You can find a poster of Disney Friends in Waterfront park.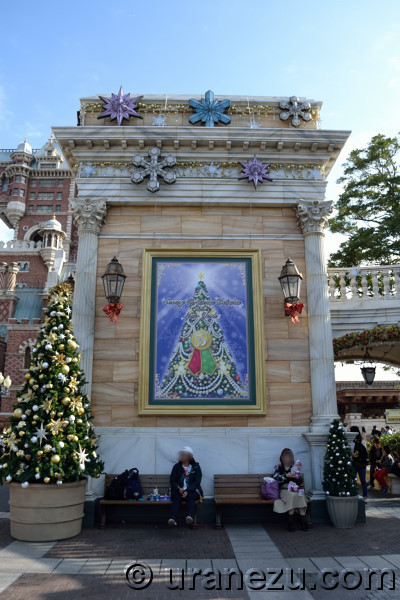 These white costumes are brand new for "It's Christmas Time!" the special holiday show in TDS.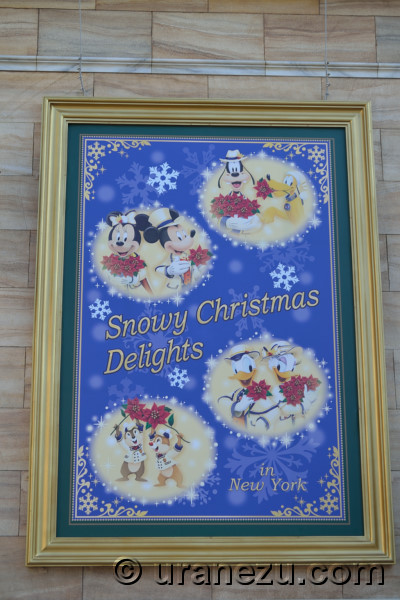 To my great joy, "It's Christmas Time!" is wonderful show which reminds me that a live entertainment, especially stage show is really a power.

Men & female singers, many dancers, and simple and clean story without tons of a tear-jerker character lines like recent TDR shows.

Their singer's voice echo around Mediterranean Harbor.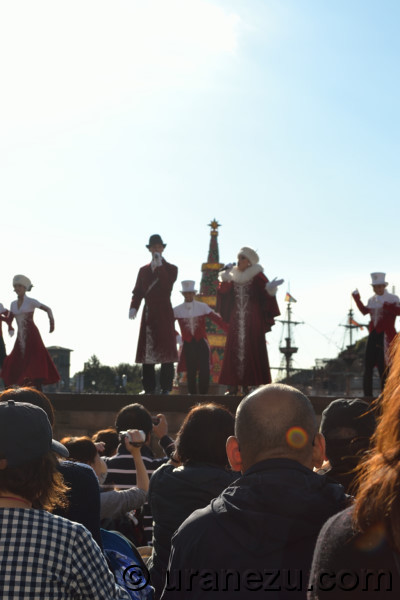 The show starts with their "We Wish You the Merriest!" with "It's Christmas Time!" banner on the sky which was pulled by a jet ski.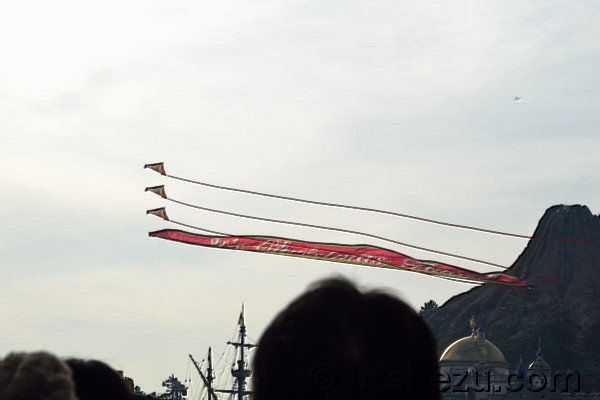 Goofy and Max came to play to mist of snow stage.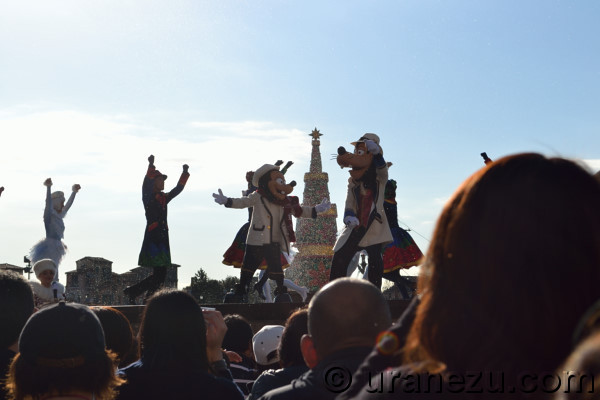 "Santa Baby" by Clarice and pink chorus girls.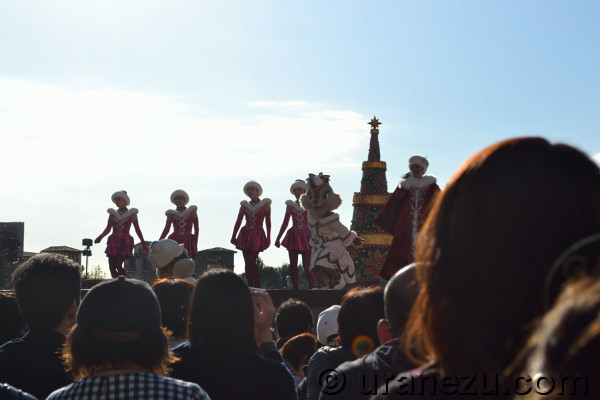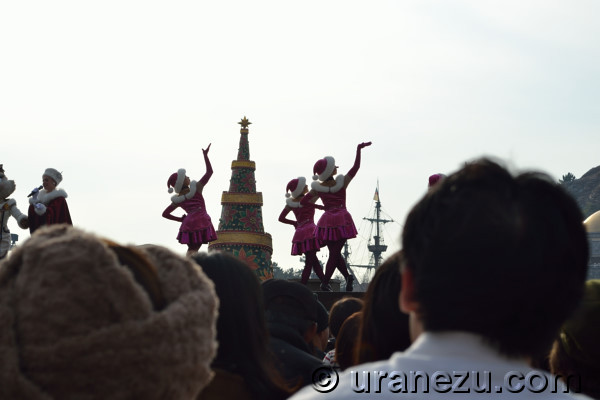 Pluto & reindeers, and…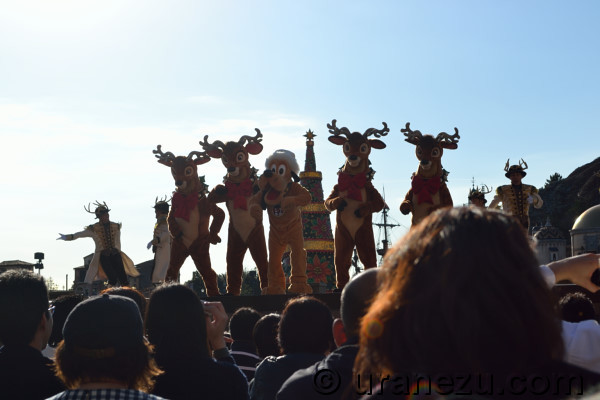 And reindeer dancers! They show cheerful and fun tap dance.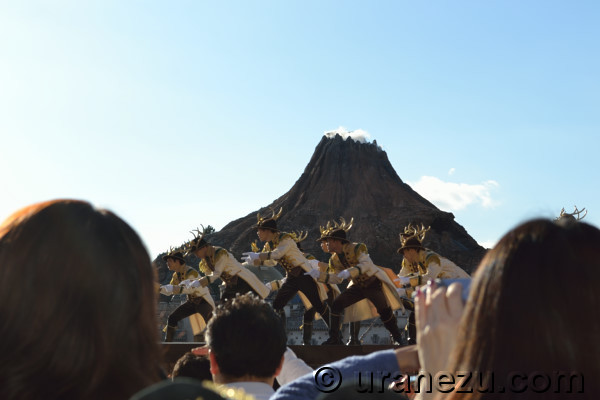 Donald and Daisy came to the main stage with many holly dancers. Their dance with hand bells and precision dance attract guests.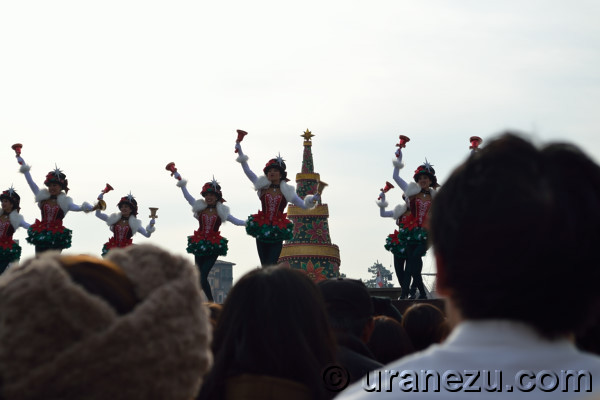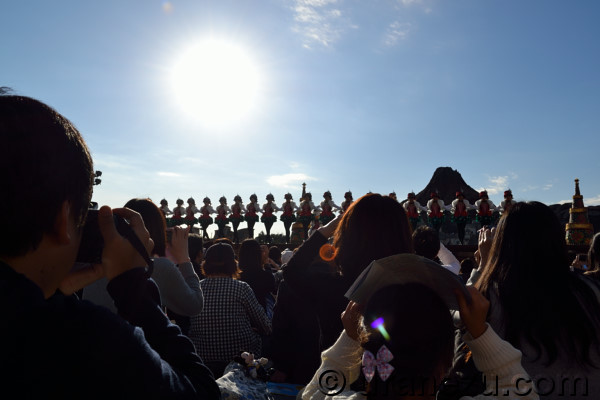 It's so fun, but Pluto notice that there is no dearest master.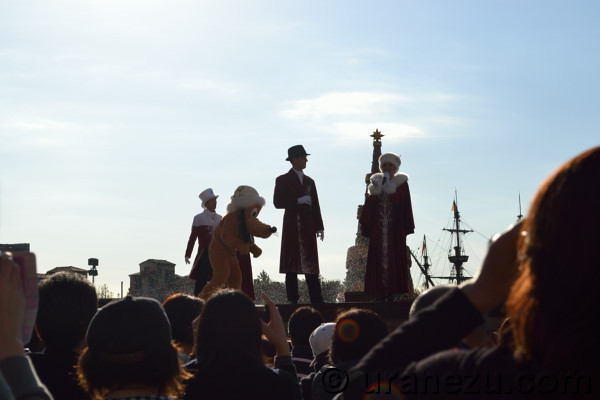 Mickey bring back to Pluto with a present.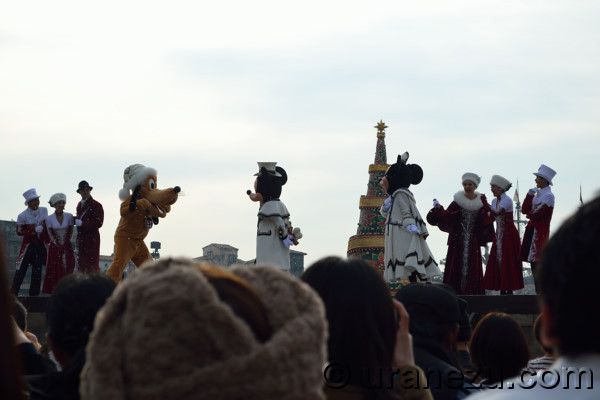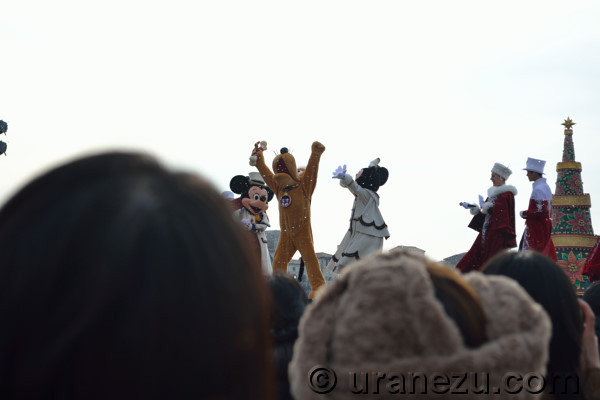 They stick together again!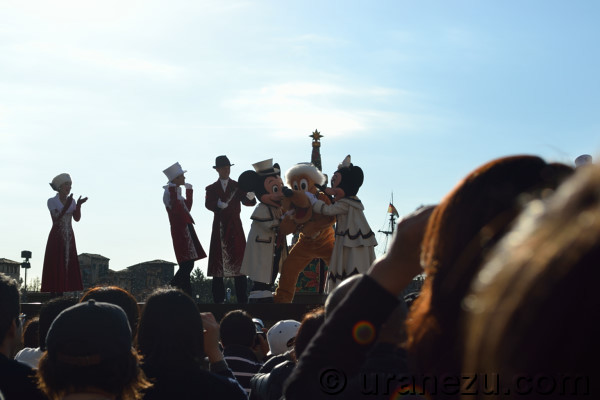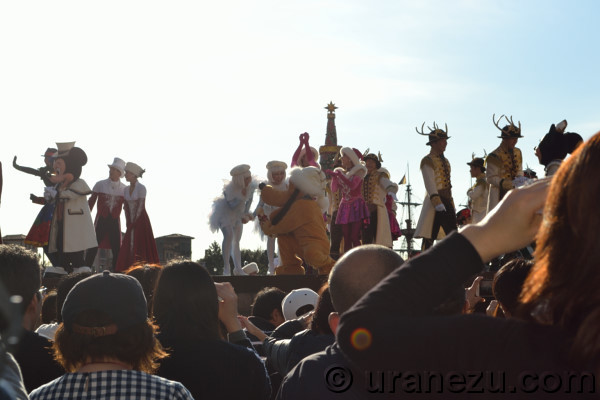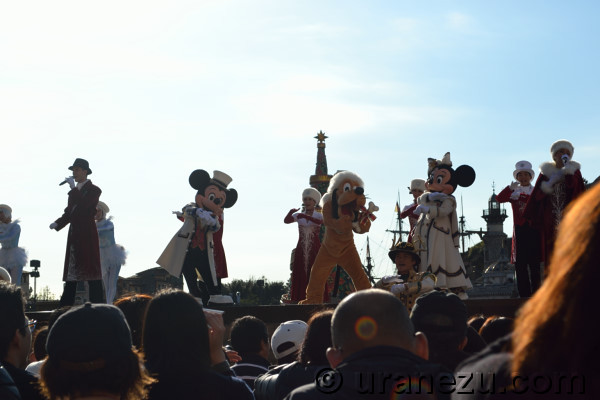 They sing "Welcome To Christmas" the amazing number which originated used for "Candle Night Reflection" the special harbor show in 2003 aloud with sign language which is wonderful and touchy.

The finale song back to "We Wish You the Merriest!" the opening number that is so authentic revue. And it's still new and brilliant.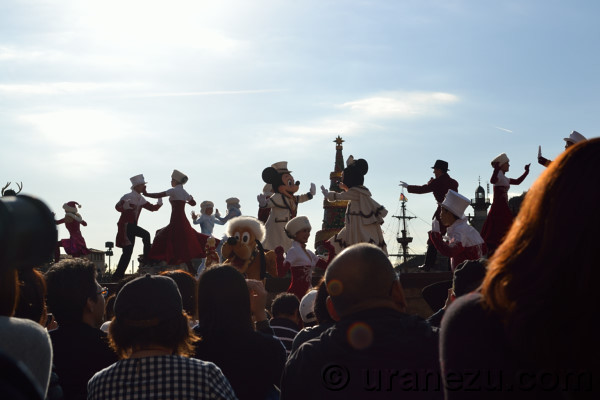 Santa Claus with full of fluffy friends sail to the very end of the show.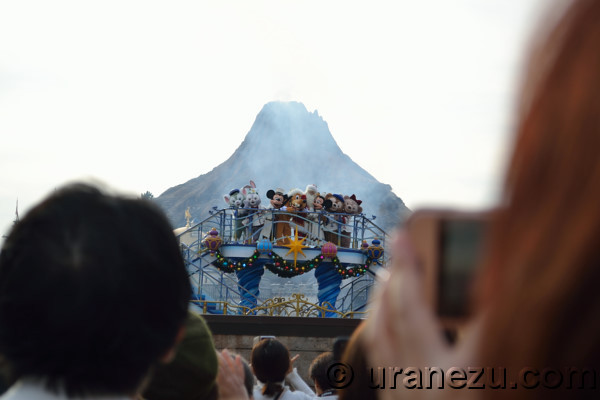 Live songs with dancers, just simple but it gave us a powerful and direct sensation. I recognized that we don't need any meaningless and too-much explanation-like lines.
I hope they keep running the stage show like this in every event.


Let's strolling around the park and chill out from the show excitement.
On my way to other port from Mediterranean Harbor,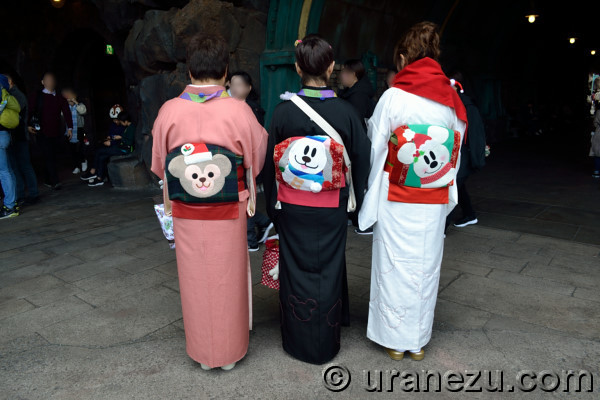 I could lucky to see these fantastic ladies who dressed handmaid TDR holiday Kimono.

Here comes Lost River Delta.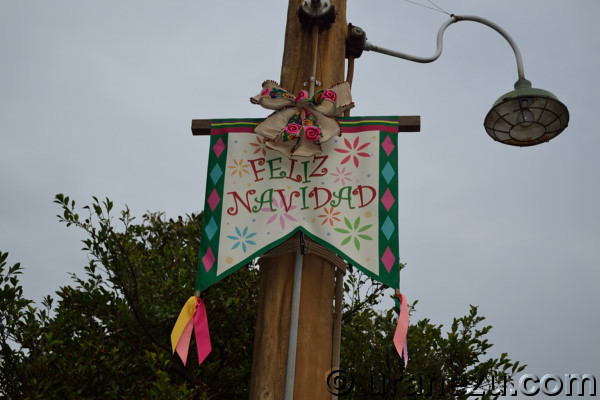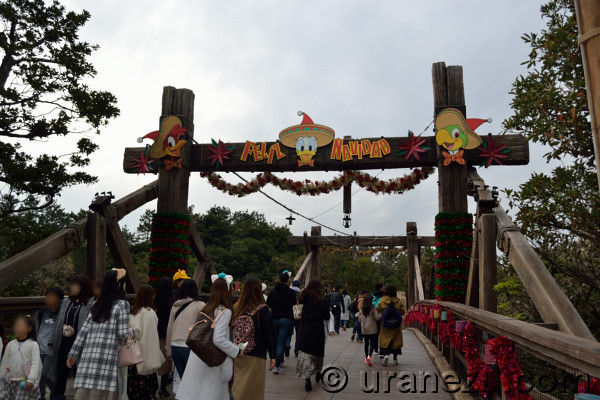 To get back a number of guests from TDL, the adventurous and mysterious atmosphere area turned into a just cheerful mood with characters.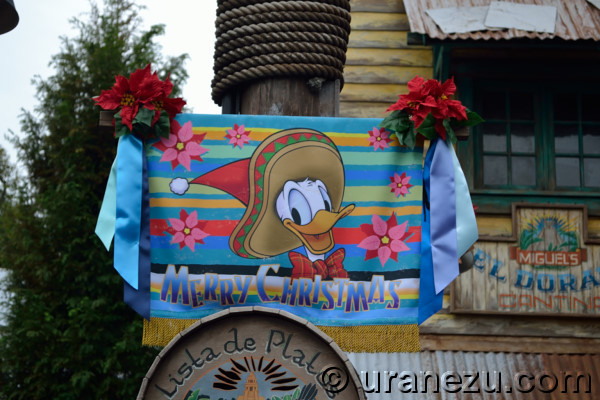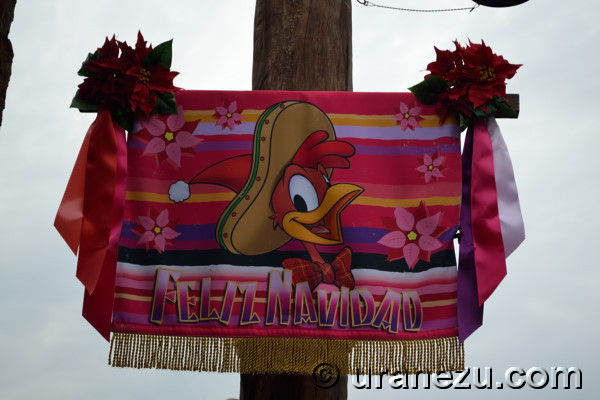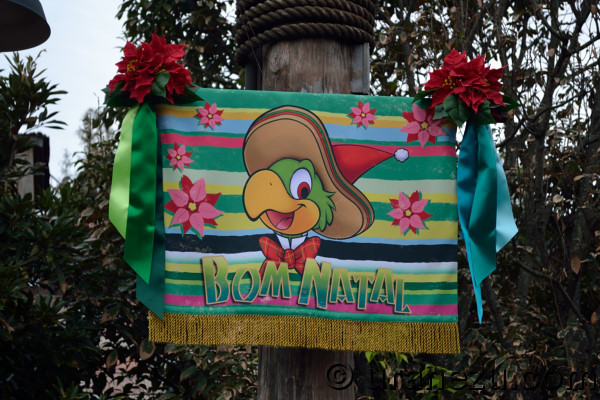 Especially, around Miguel's El Dorado Cantina the counter-service restaurant is adorned colorfully.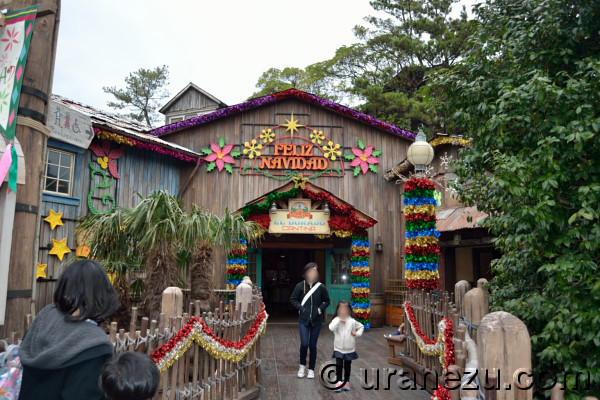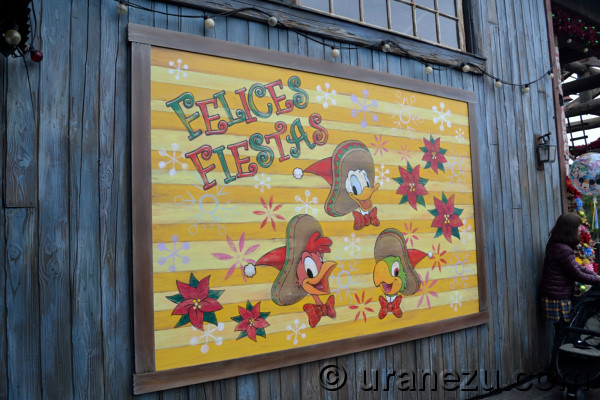 I like more Yucatan Base Camp Grill the restaurant holiday adornment.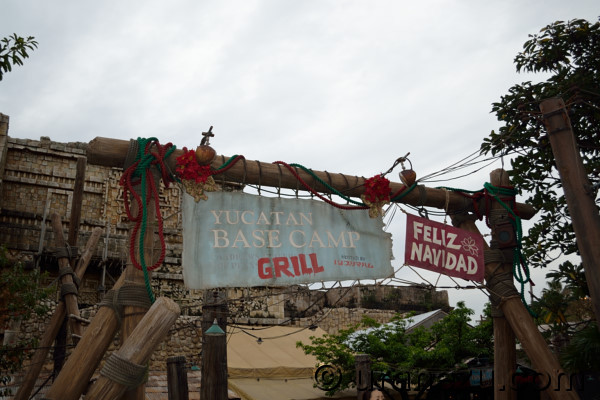 It's just red and green rope, but it gives the holiday atmosphere very much and really blended in the area theme.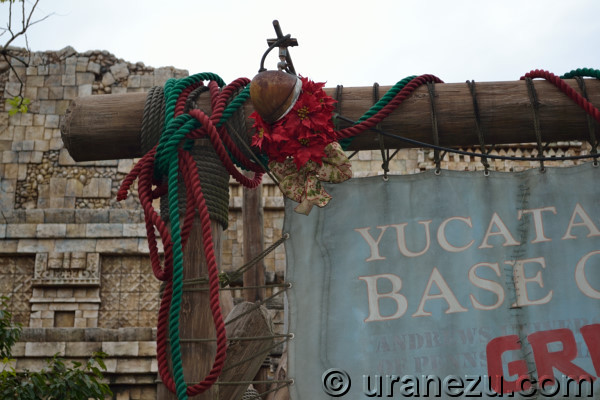 And they set more characteristic holiday decorations in all of Lost River Delta.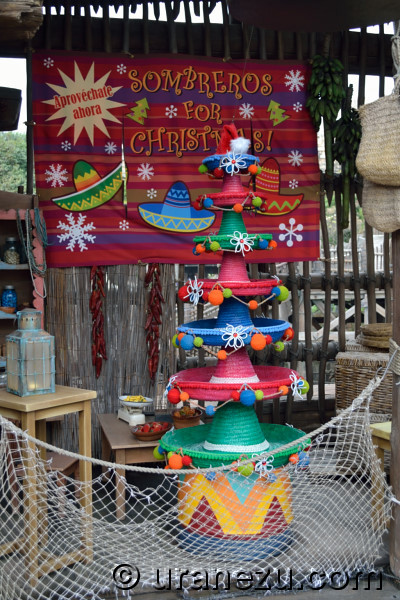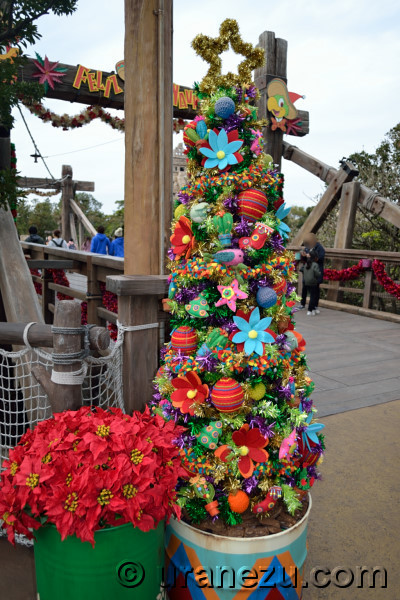 I like this felt material cactus ornament.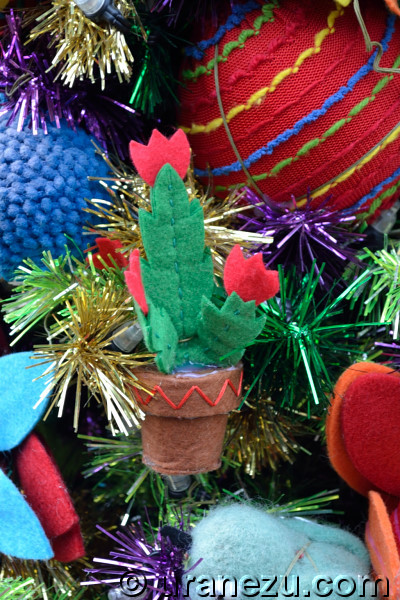 If you can find a queue lines near Hunger Stage, that is a new and special holiday photo location.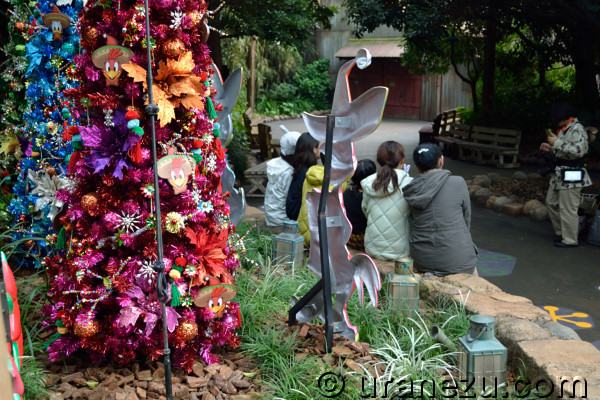 There is always lots of guest to take a photo at this spot.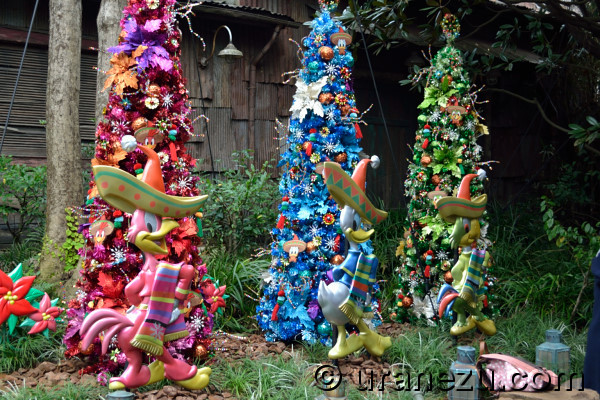 I don't think this is a smart way to queue up for taking a picture at here with waste your precious time.

So I'd like to share a tip for this!
There is a same panel without a queue line at another place in TDS.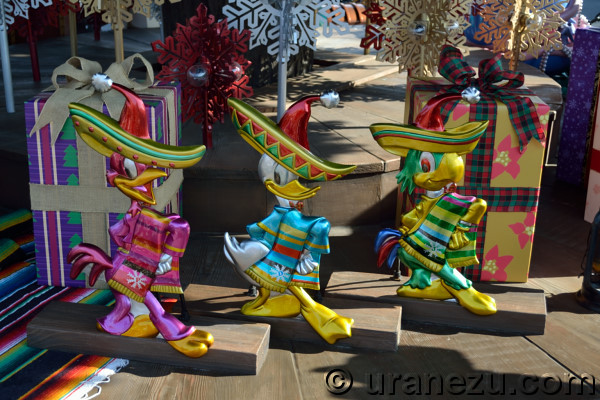 Little bit small, but the cuteness is never change!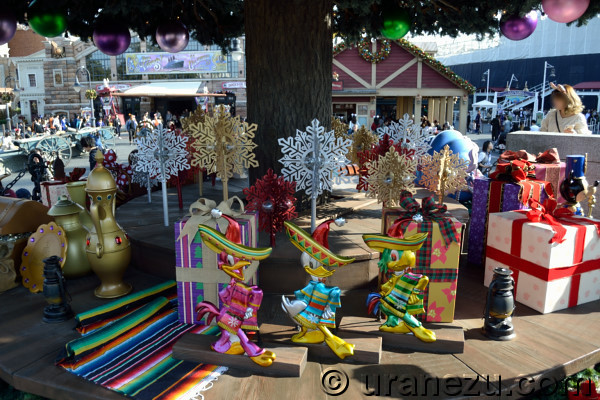 This is an underneath the Christmas tree in front of S.S. Columbia.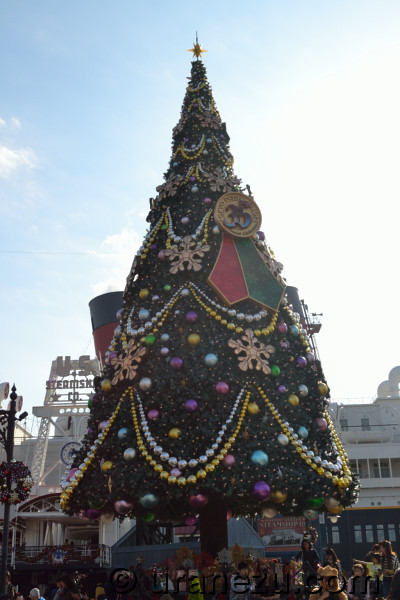 Speaking of the underneath, there are many stuffs from several ports.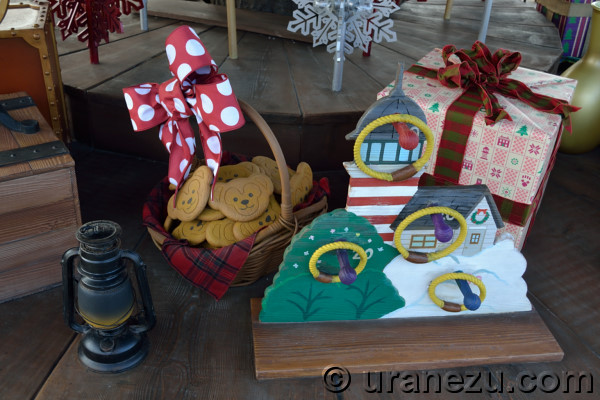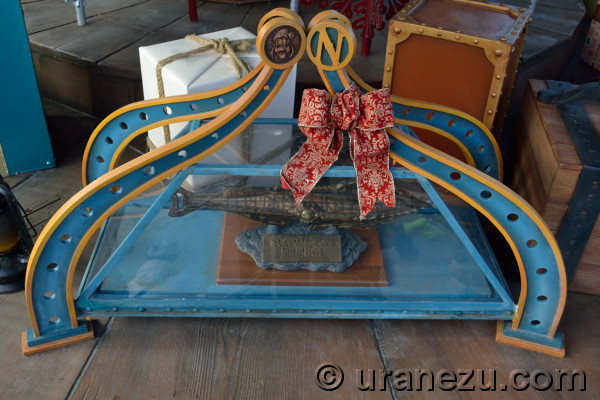 As you can see, the left picture is Cape Cod theme, and Nautilus is stand for Mysterious Island.

But this port is something missing…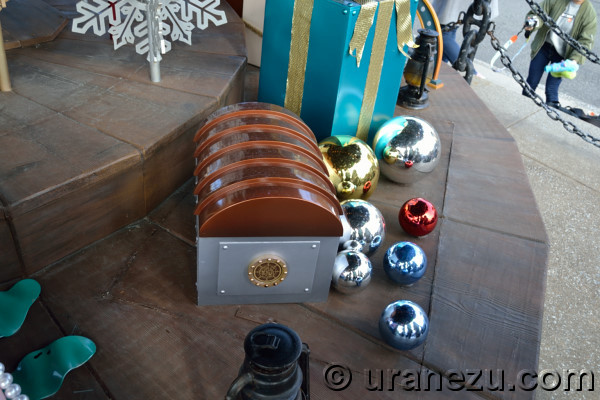 Nooooo! Please don't remind me in this way. It's very sad.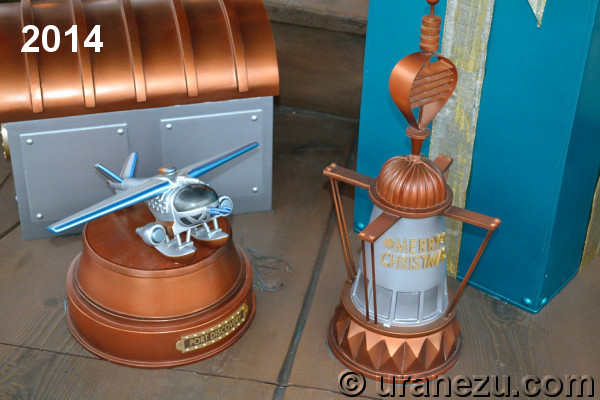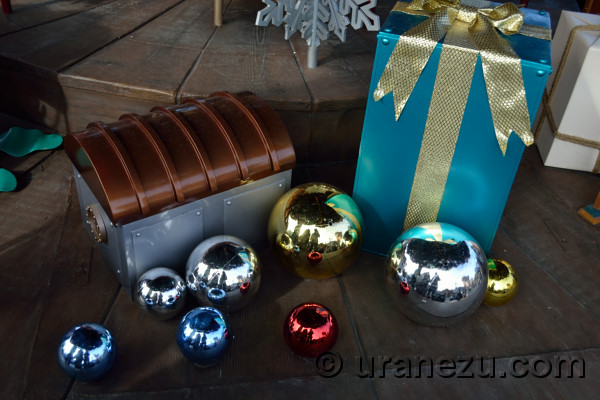 Why they did not put on Searider instead?

That's it!
Your favorite Christmas dessert or hot drink are waiting.
Christmas pudding, panettone, glogg, eggnog…etc.

But eating a piece of short cake the Japanese traditional Christmas cake after strolling in the holiday festive TDS is supreme, so let's come and visit TDS in this wonderful season. (And try Japanese Short Cake!)

I wish you a very merry holiday!
If you have any questions, opinions and requests,
please contact us.
Dec. 16 2018 About TDL Christmas 2018.
TDL Christmas 2018

Are you ready for Christmas?
TDL has already started the seasonal event from 8th November.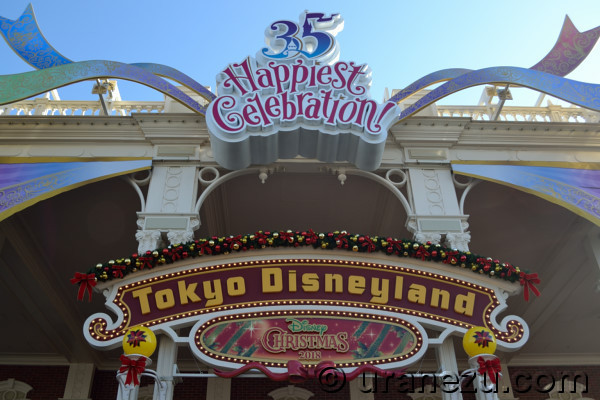 In this TDL 35th anniversary, there is no familiar huge Christmas tree in World Bazaar.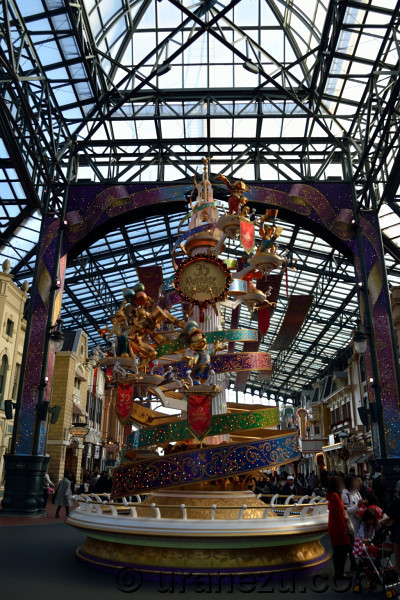 Because of this "Celebration Tower" the special monument was decorated through this anniversary year.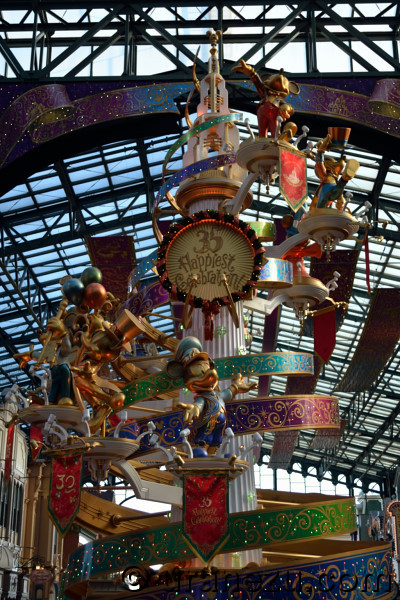 But don't worry, we can see a holiday color ribbons in some parts.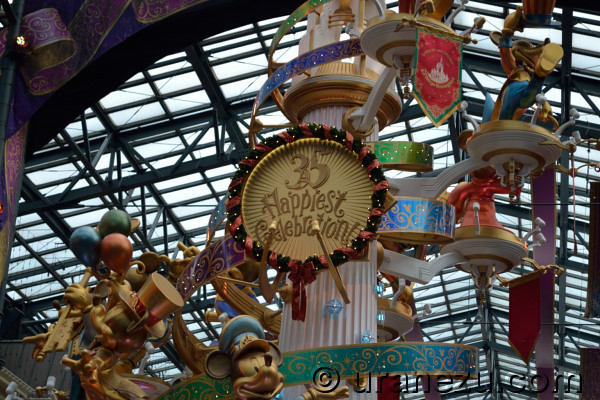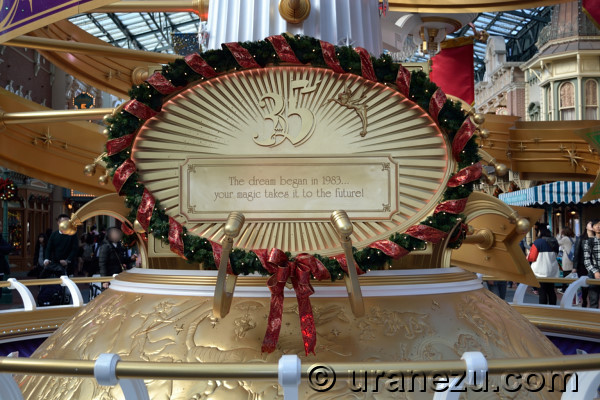 It gives little bit of a Noel atmosphere.
Don't be sad, still you can see a yule tree of TDL.
But where?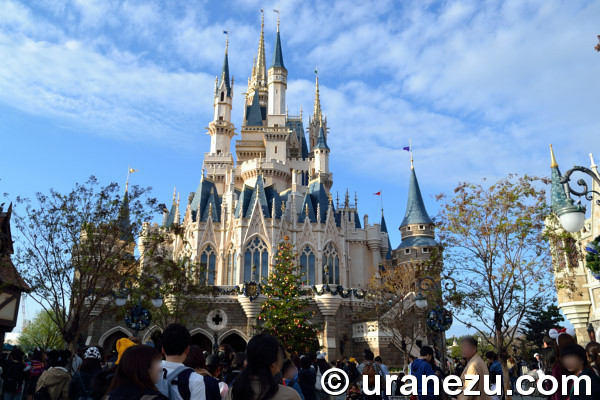 In this year 2018, the TDL Christmas tree is located in a back of Cinderella Castle.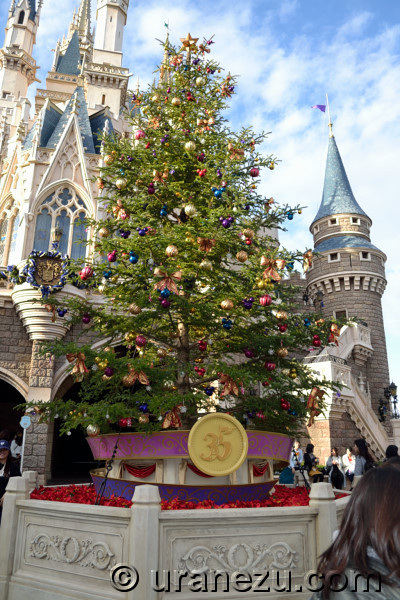 I think you feel that the tree is small than your expectation.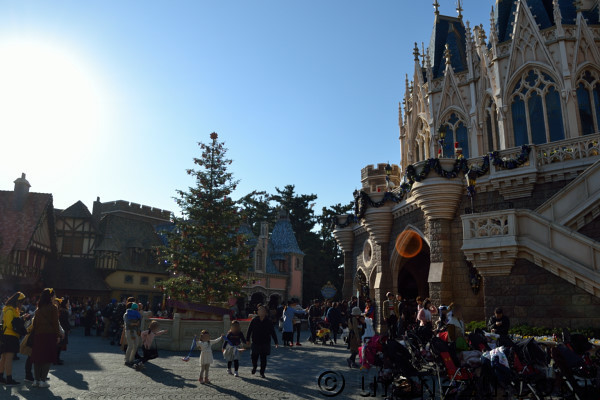 This is a real tree. So Mickey statue keep covering since early September which Halloween started.
Let's check another holiday decoration in TDL.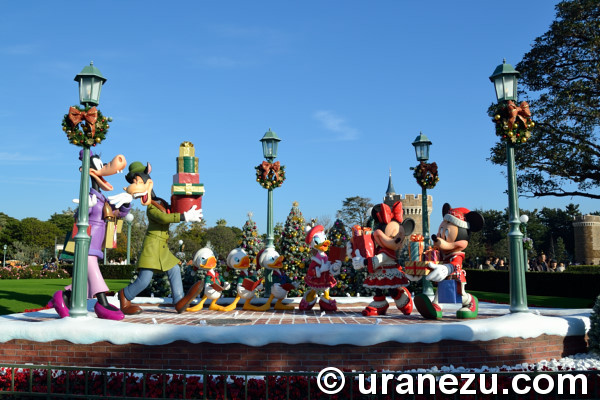 This year's main photo location looks theme of a holiday town.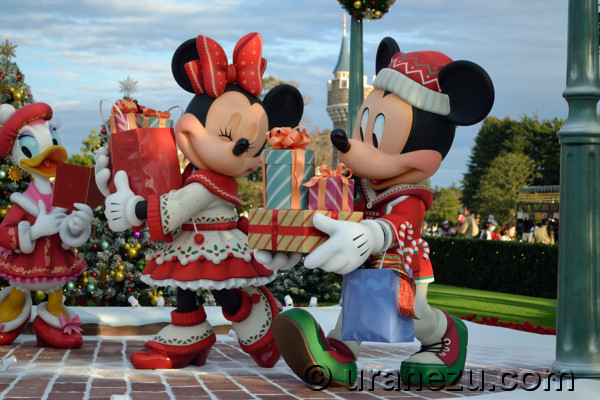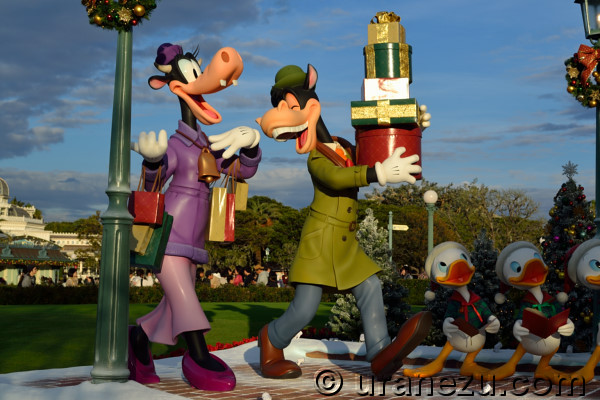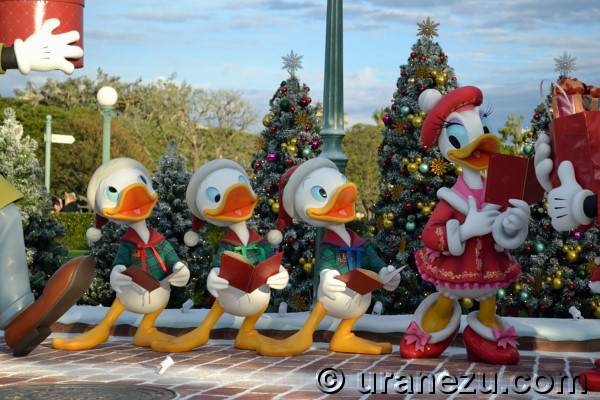 Another photo location is a Jolly Holly street.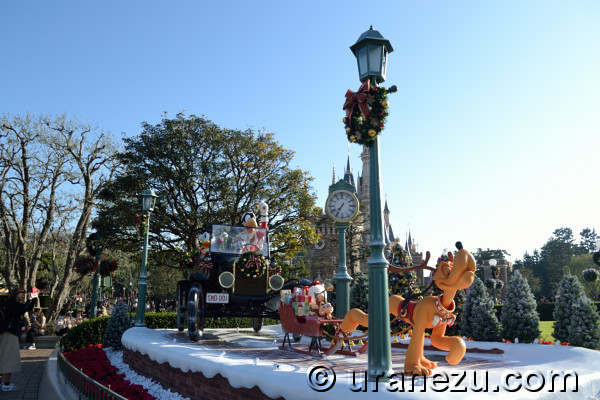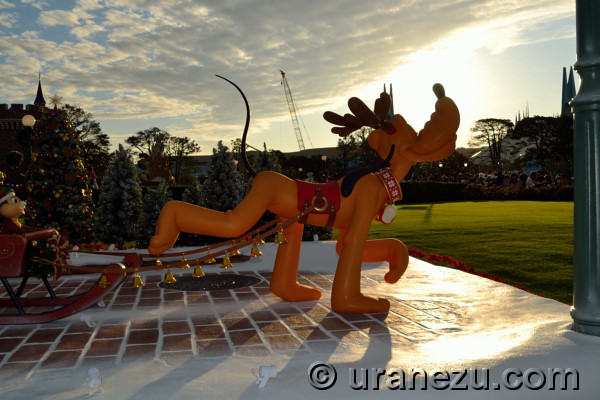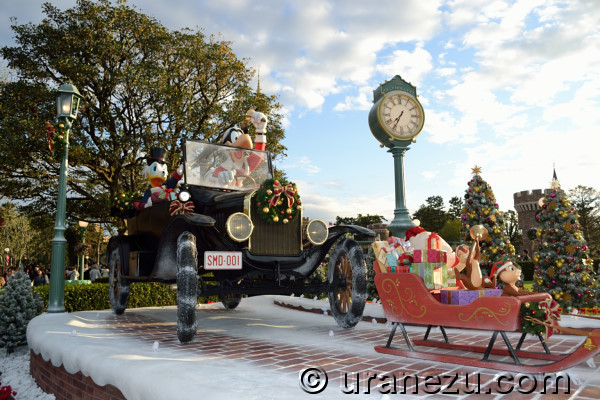 Anyone who have deep Disney knowledge?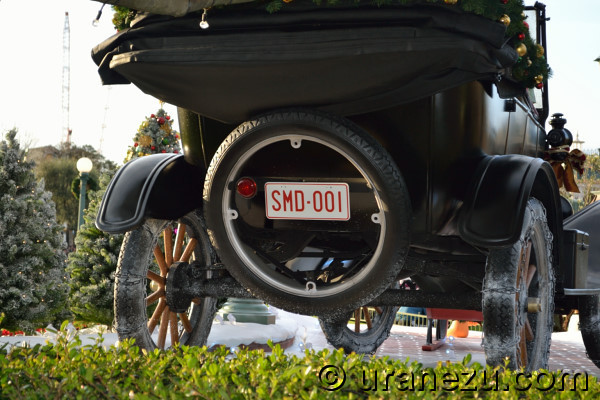 We can see the number plate's meaning.

But why the clock strikes 7:35?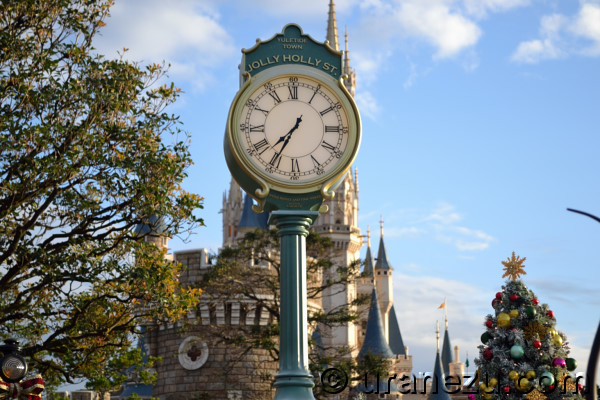 I wanted to know the reason of 7:35.
You can also enjoy two nice photo opportunities in other side of the hub.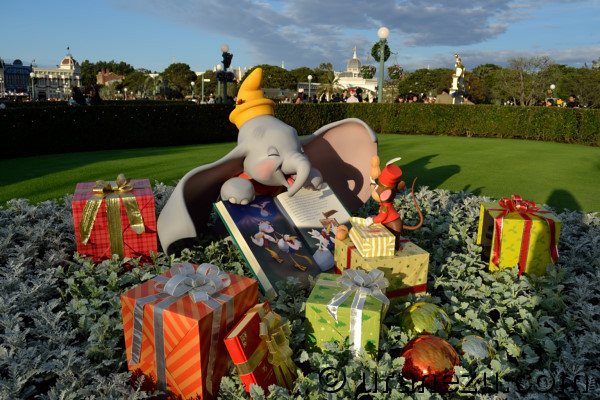 These two storytelling sights are same and familiar in this couple of years.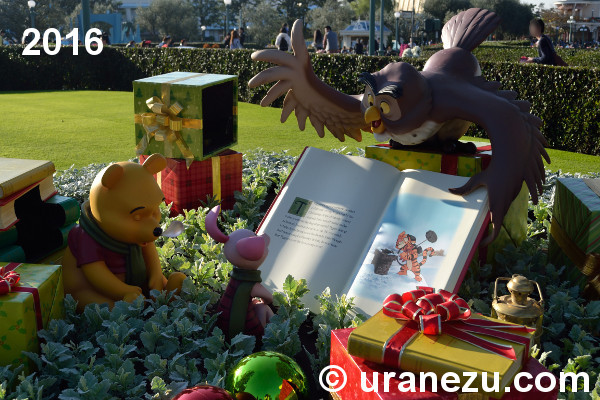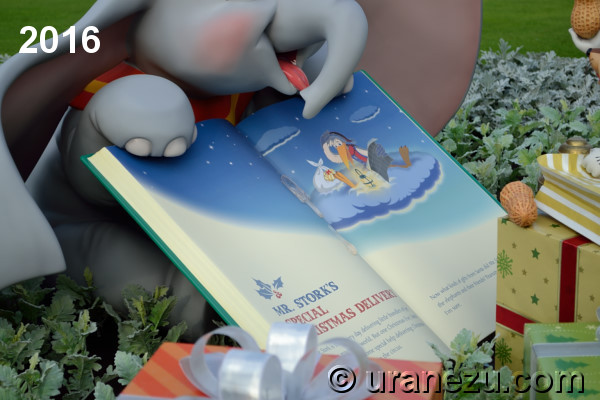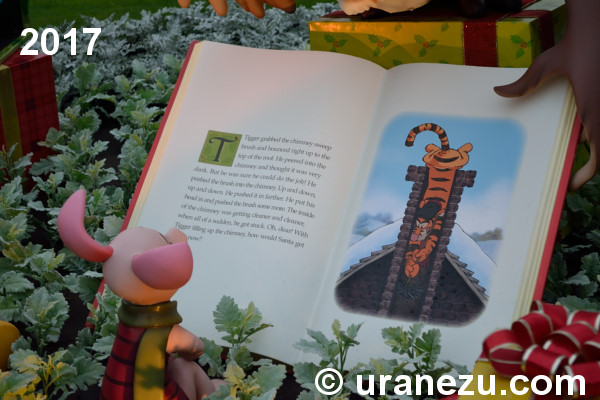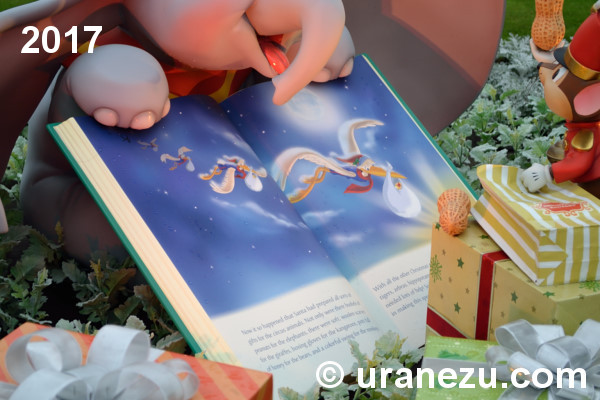 But look at these, the page is still keep going. I really enjoy the story with Piglet (not Pooh, he is always sleeping) and Dumbo in every year.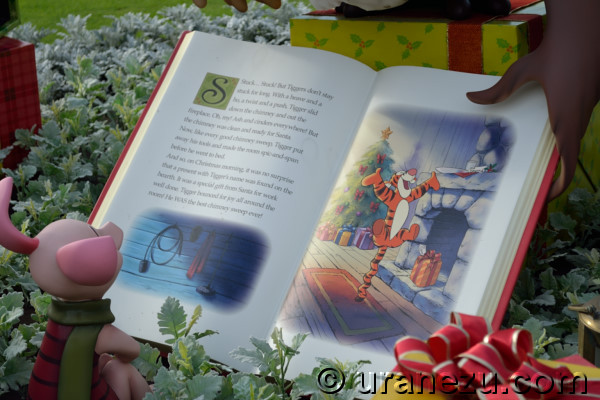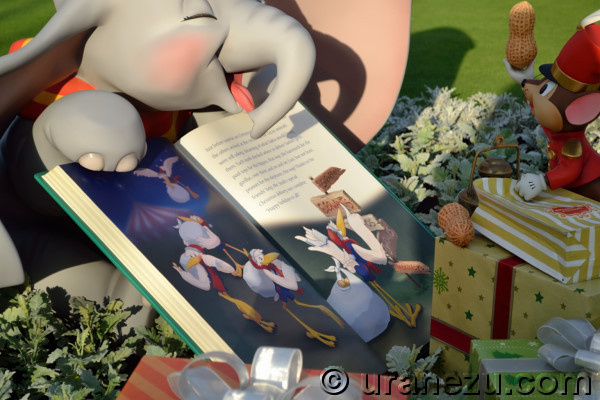 In this holiday season, they launched many "SnoSnow" the pushy merchandises which along with a story.
A window of "Disney & Co." the souvenir store has SnoSnow adornment.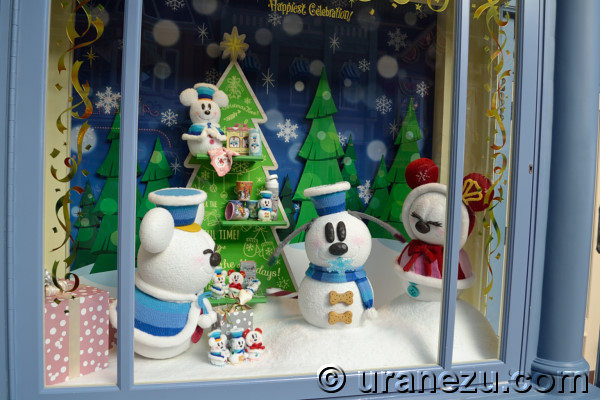 In this year, Snow Pluto debut.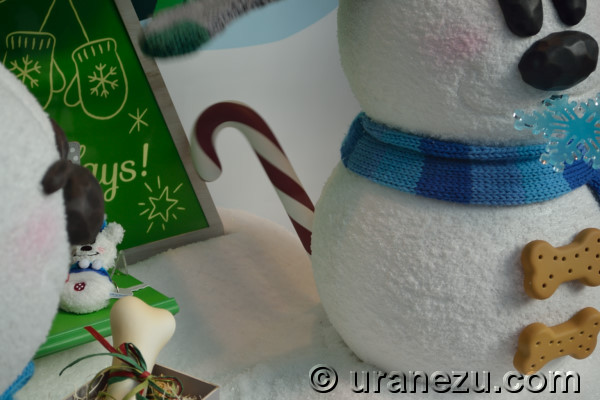 SnoSnow is not my thing, but yes I admit that his candy cane tail is so cute.
Too fast, so the candy cane tail hypnotizes me.
If you have any questions, opinions and requests,
please contact us.
Oct. 06. 2018. About 2018 TDR Halloween.
Time flies so fast!
This year's summer in Japan was too tense to visit TDR often, so I feel this Halloween came faster than ever.
Let's see, Do TDL 35th anniversary and Halloween have affinity or not.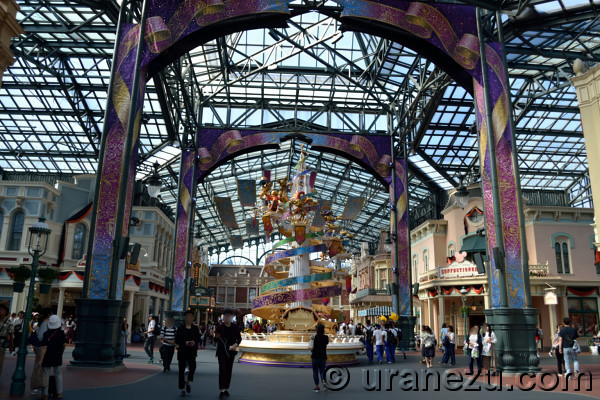 A center of World Bazaar has always seasonal decoration, but during this 35th Anniversary, there is no Halloween adornment. Because of "Celebration Tower" the special huge monument.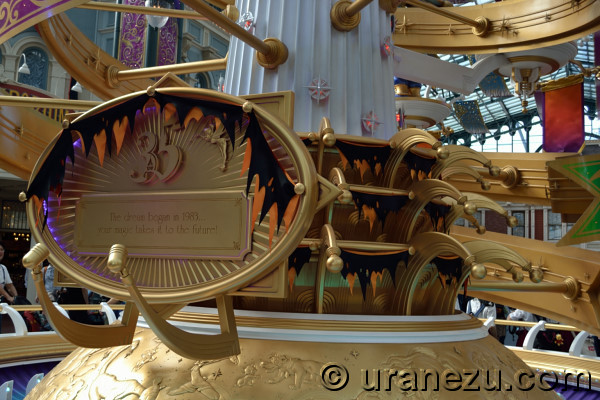 We can only find tattered Halloween color banners are on it.
But don't be disappointed Halloween lovers, some windows of shops have wonderful display.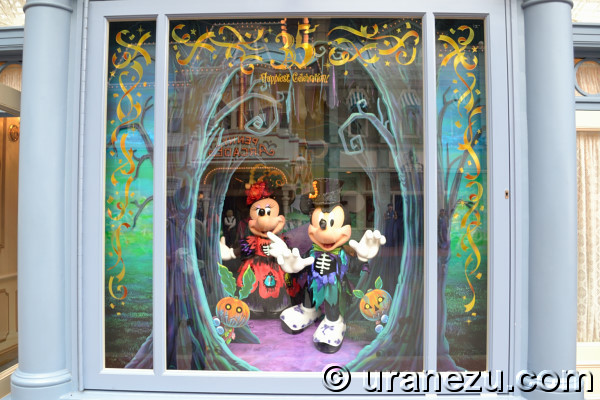 Look at their new Halloween dresses! It's so nice. In this year, TDL Halloween titled "ghost version of Tokyo Disneyland". Especially, the main feature is "quick change" at "Spooky Boo!" the special parade.
That's why a special pin of this season is lenticular.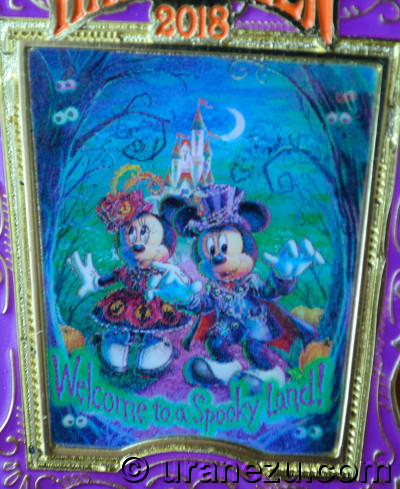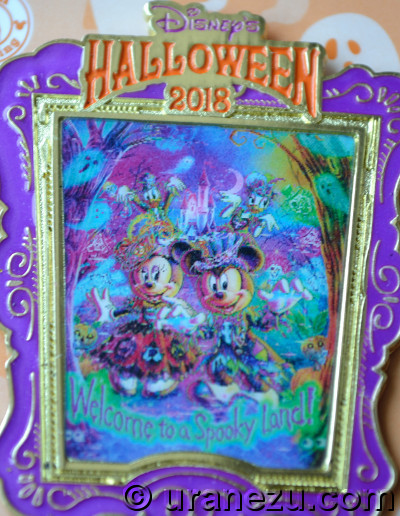 We can cee transformed costume at the show window in World Bazaar.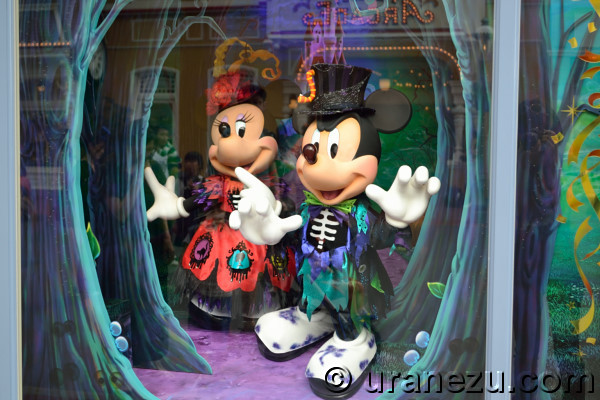 And don't miss another window of "Disney & Co." the merchandise shop.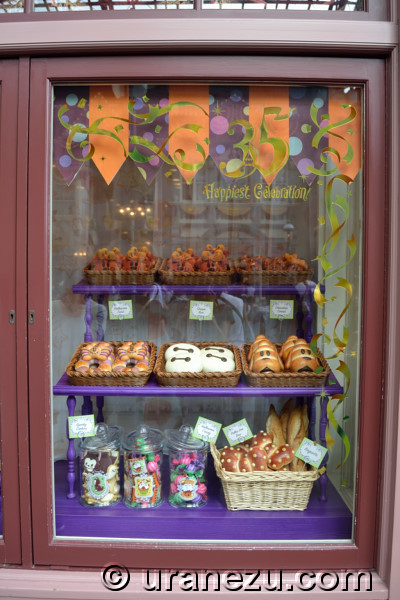 What are you feel if you get a bread as a treat instead of candies or snacks in Trick-or-Treating?
But if we get such a lovely bread as below, we'll be exciting definitely.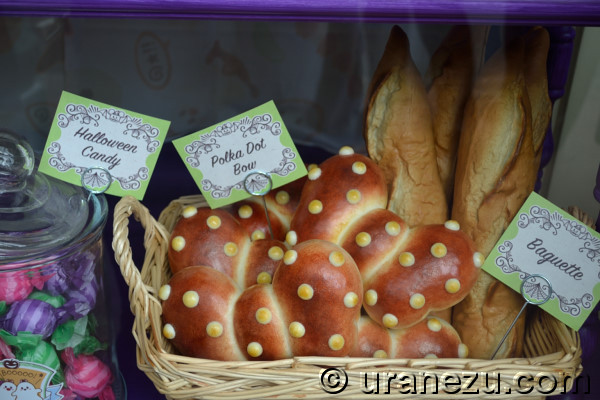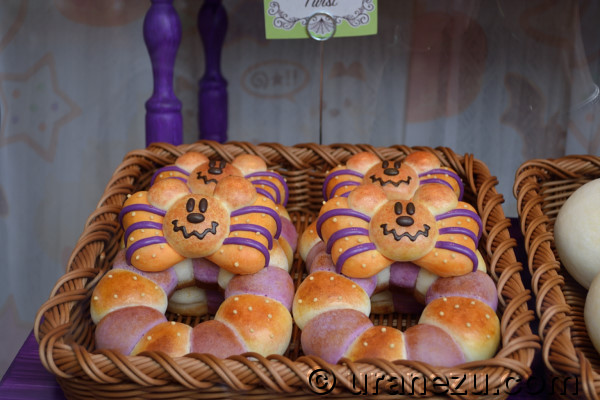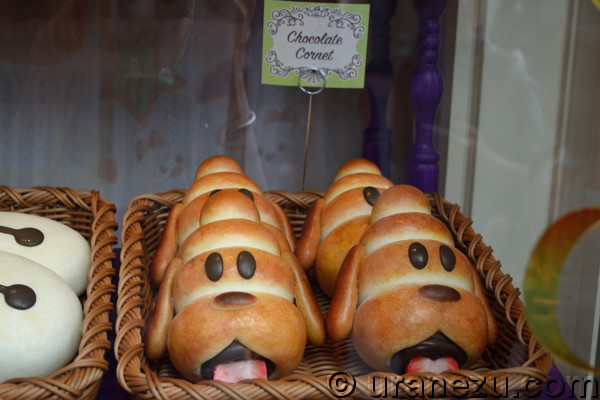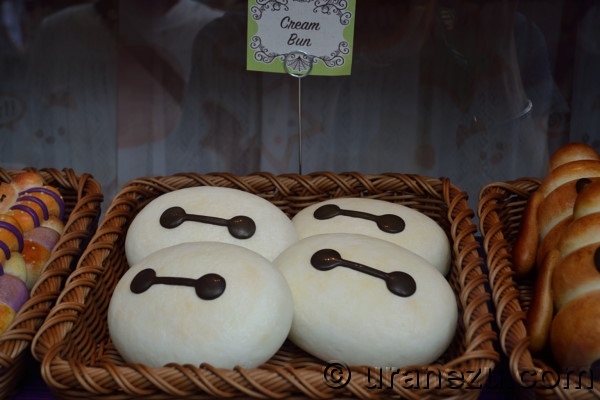 Yeah I know you'd like to get these cute breads. But we can only buy Bread-like-Mickey coin case and Bread-looking-Mickey palm-sized key chain..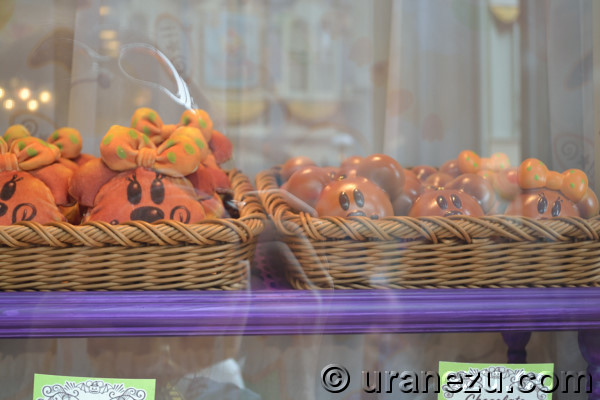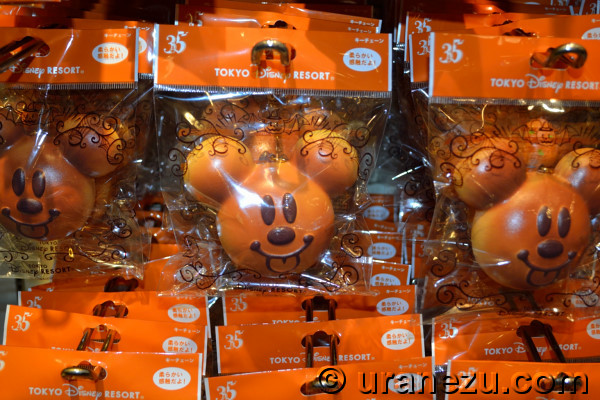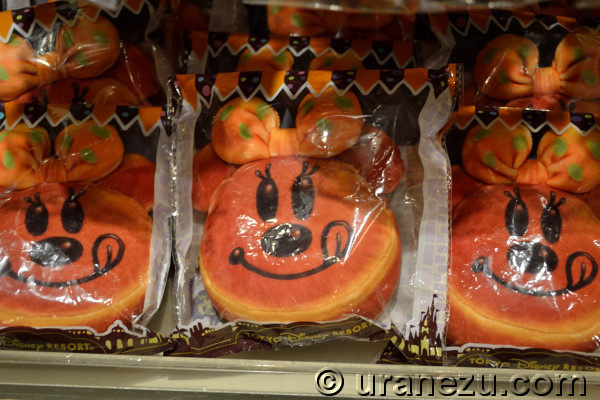 The funny thing is the decorator of OLC changed the row of this bread shelf recently.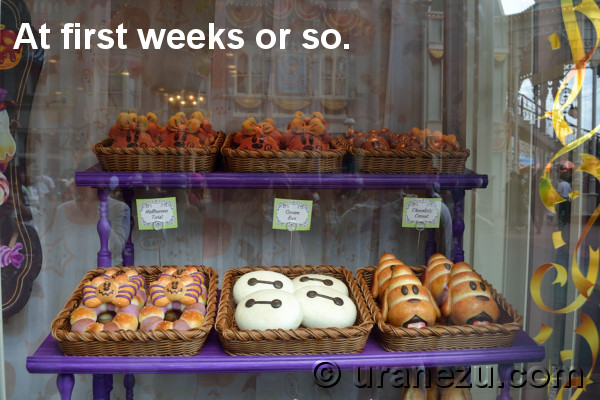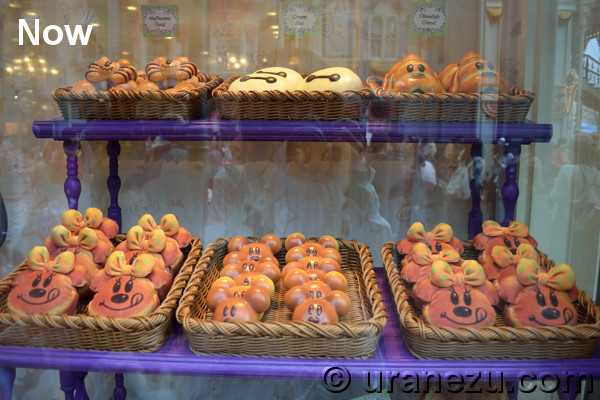 I think they'd like to highlight the merchandises than nice decoration.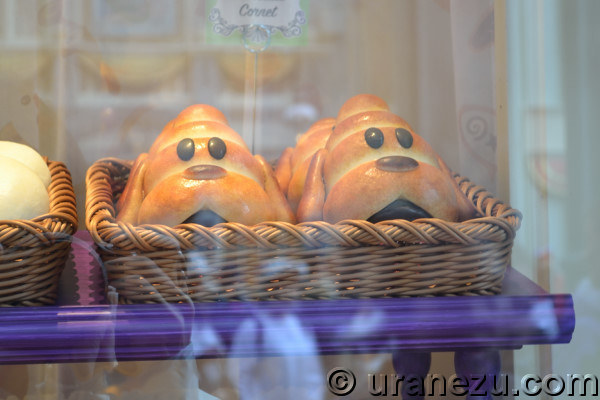 Therefore, it became difficult to see the most lovely Pluto bread with strawberry tongue.
Speaking of merchandise,
I'm not TDR capsule toy person. But this time of it is quite nice, so I'd like to share with the latest one.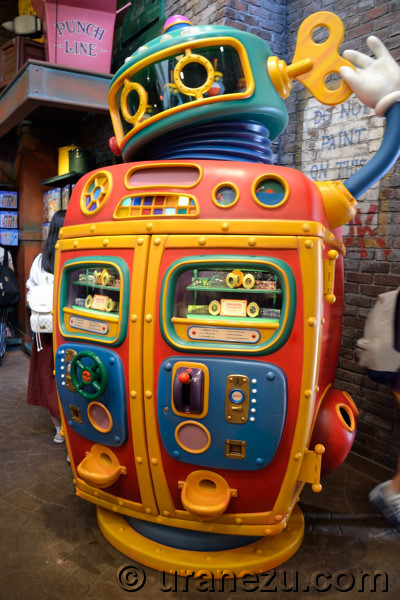 We can get a small seasonal event themed toy in a plastic ball for about 500JPY.(the price will be changed depend on the cost of the toy and their greediness.)
2018 Disney's Halloween capsule toy is,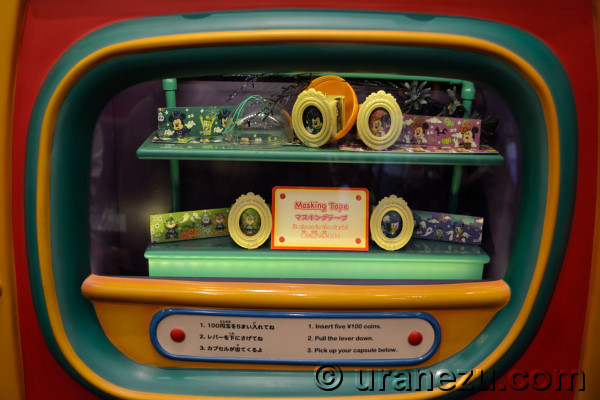 It's just Disney friends' masking tape.
But my favorite and notable point is the tape cutter, not the masking tape itself.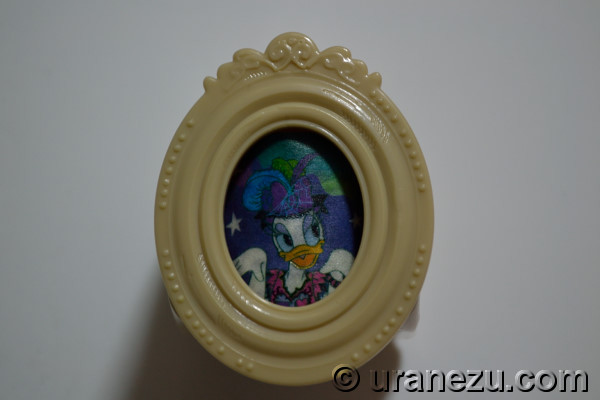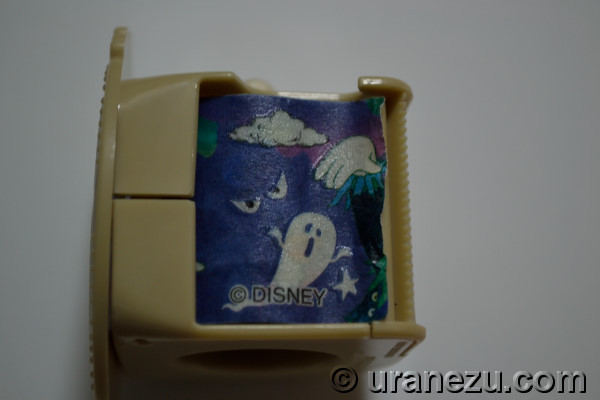 The tape cutter is shaped a frame. So you can decorate this masking tape as a paint. I like this nice design. And tape is glow-in-the-dark!
The capsule toy machine is located "Gag Factory" in TDL Toontown.
At "Kiss de Girl Fashions" in TDS Mermaid Lagoon also has the capsule vender.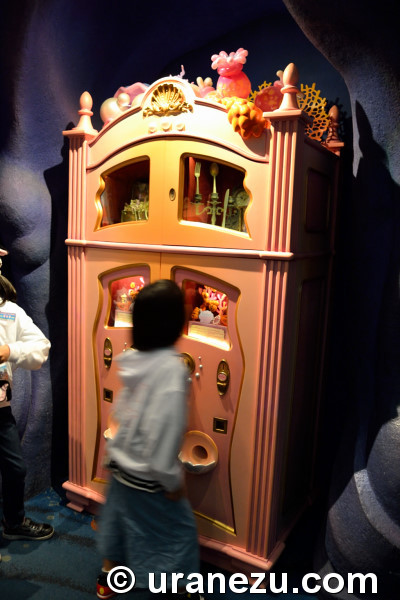 Very surprisingly to me, TDS's toy is "The bread key-chain" which I introduced as above!
Why do they sell them in TDS not TDL!?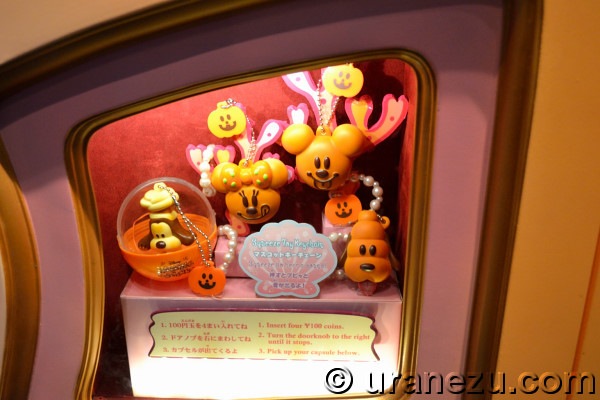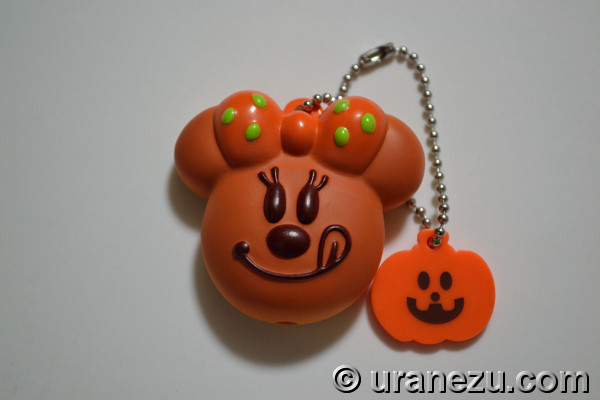 Anyway, this masking tape with frame-shaped cutter and bread key-chain can get only this year's Halloween.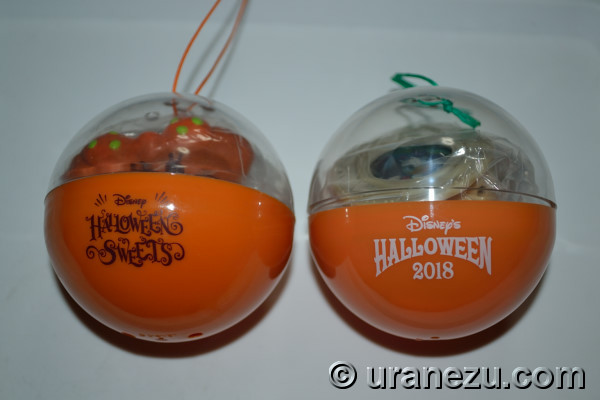 So let's get back to the park decorations.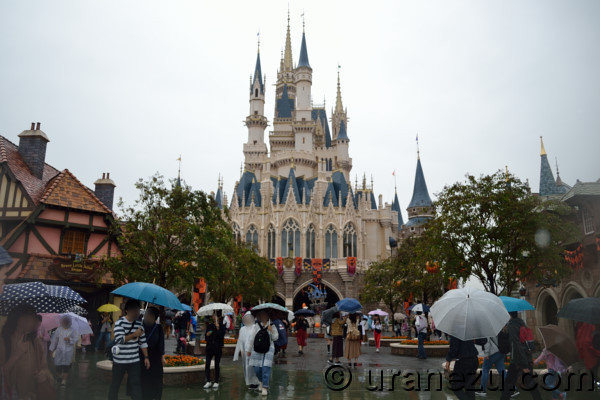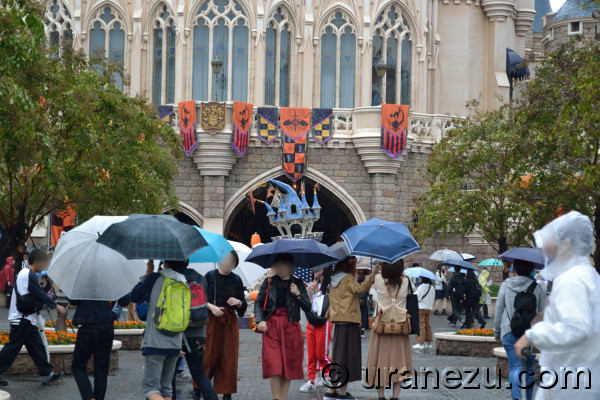 A back side of the Cinderella Castle, there is a Kingdom Hearts evoke-able special photo location.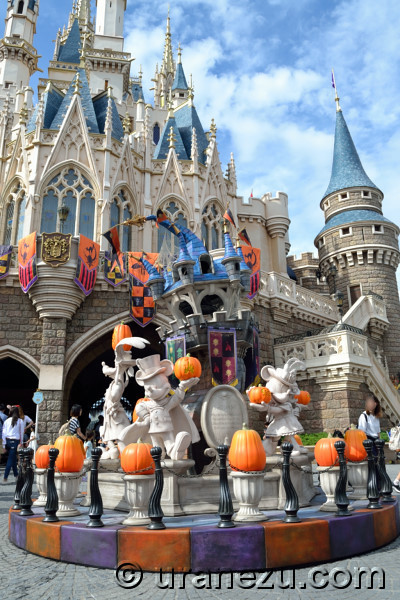 Did you find this twitched castle covered a sorcerer Mickey statue? Oh, Mickey, please stay the inside until Halloween's end!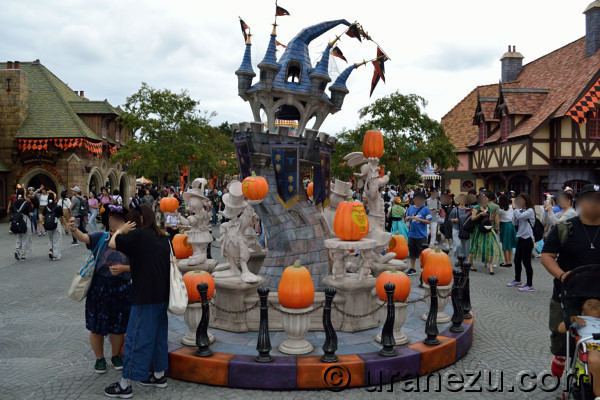 And we can see ghosts' hustle bustle Halloween around the hub.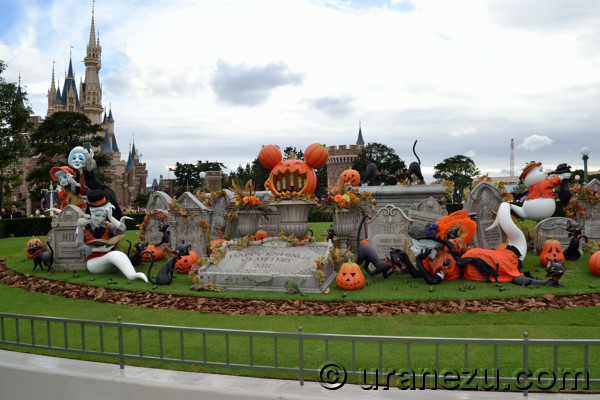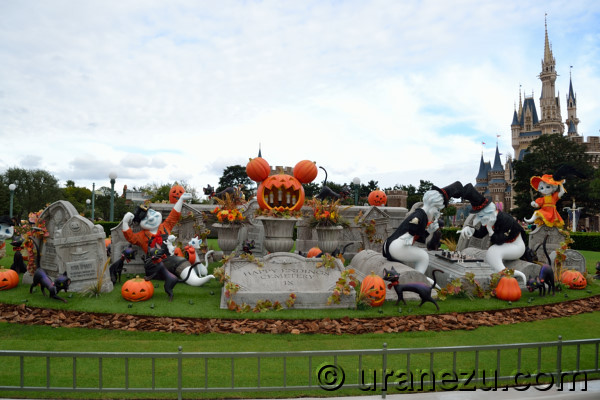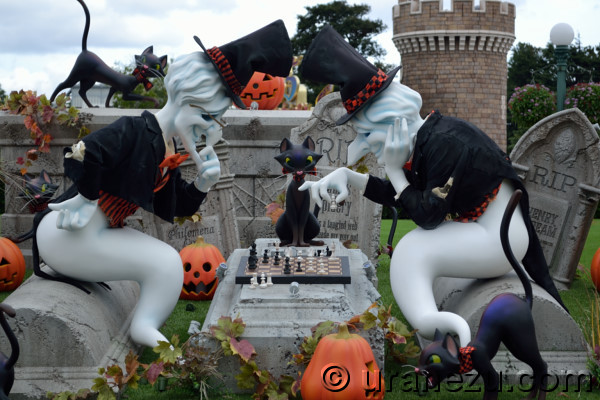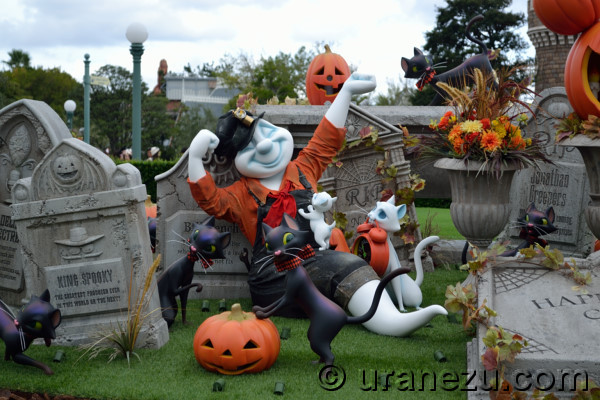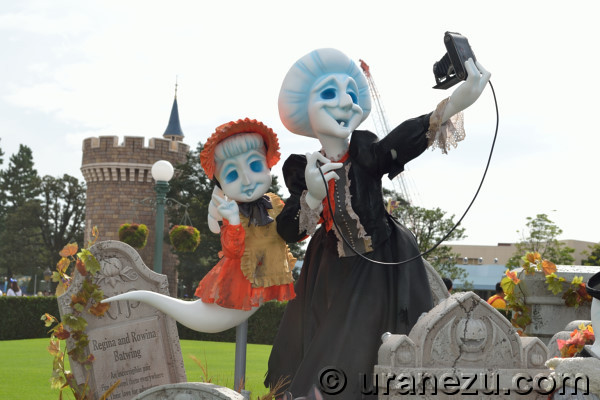 I'm little bit shocked that a selfie is also popular among the other side.
Let's move to TDS Halloween!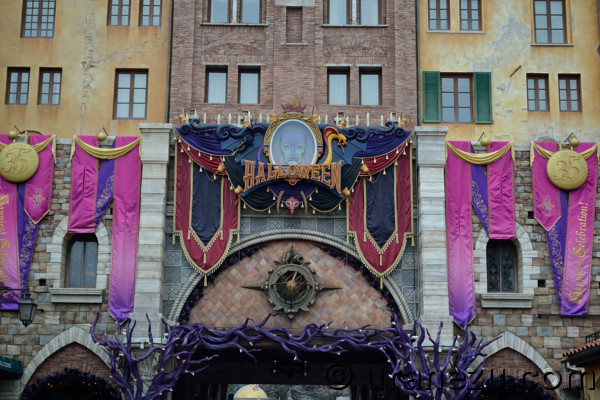 Basically, Halloween decoration in TDS is nothing changed from the last year's park adornment.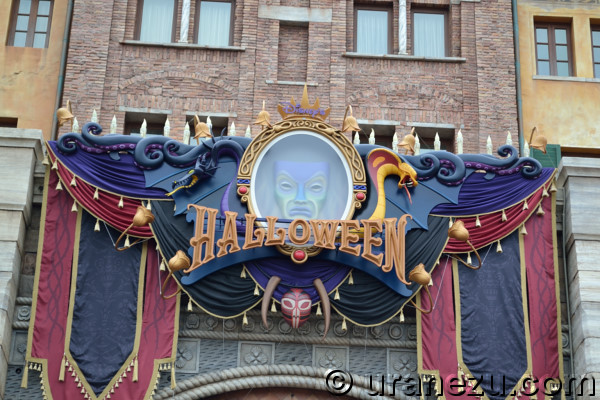 Except one big thing.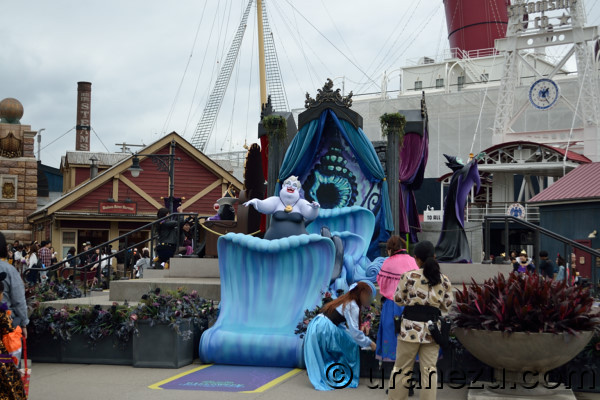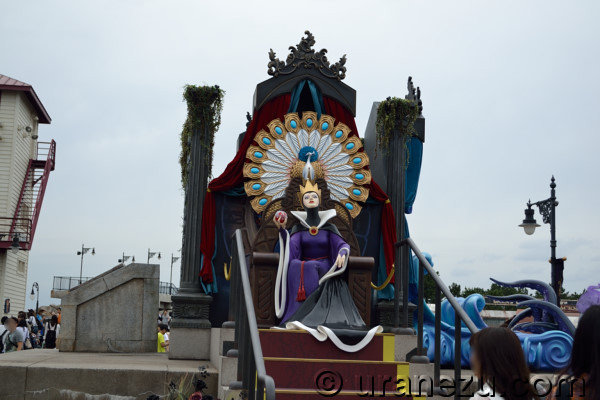 Step-into-the-story photo opportunity has launched in 2018 TDS Halloween!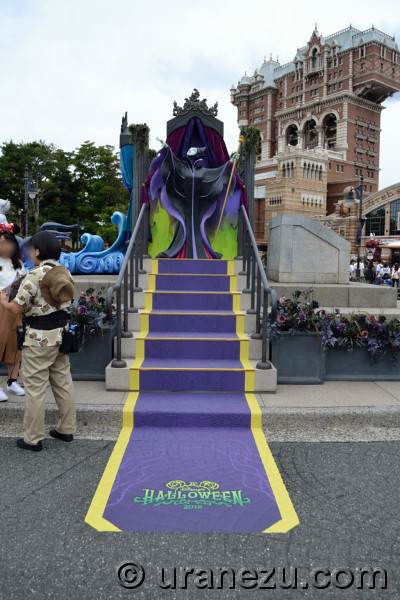 There are three wonderful photo locations in American Waterfront.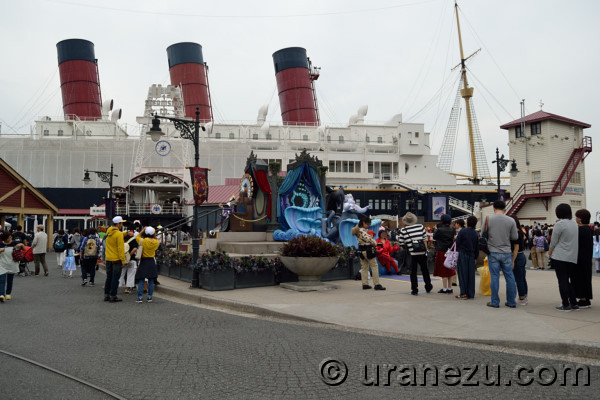 TDS Halloween theme is always "Villains" in couple of years, so these beautiful spots fit so nice and perfect.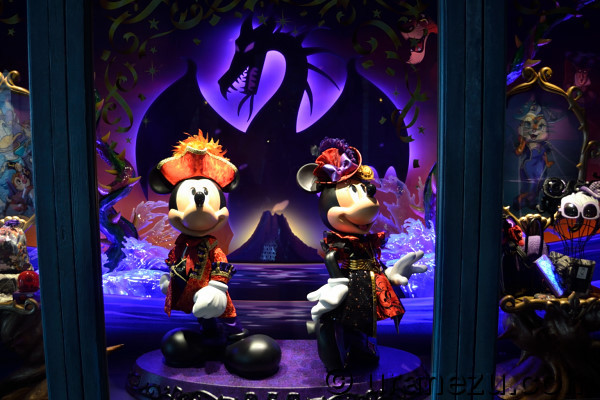 Unfortunately, for now, there are fewer full-costumed people than the last year's Halloween.
So I hope these nice photo opportunities will lure them into the park.
If you have any questions, opinions and requests,
please contact us.