Park Now
>
Park Now Archive
> 2018 Third Quarter Archive
---


Aug. 25 2018 What's Disney-like?


Jul. 28 2018 TDL Summer Evening Stroll.


Jul. 06 2018 Disney's Tanabata Days 2018.
If you have any questions, opinions and requests,
please contact us.
Aug. 25 2018 What's Disney-like?
What is your best part of Disney park?
Many tasty unique snacks, E-ticket ride, night time spectacular, I think tons of idea you gave.
But I bet you never pick up this…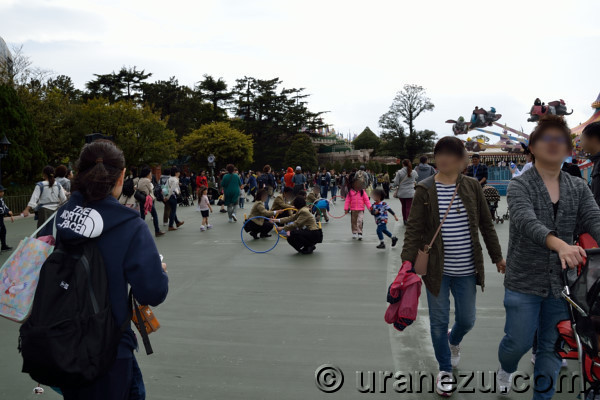 Can you see hoops for kids in a middle of busy street? I think it started in April as TDL 35th anniversary special fun.

It's so nice kids with hoop itself, but do you think really need it inside Disneyland park?
I don't think this is the best kid's recreation at the theme park.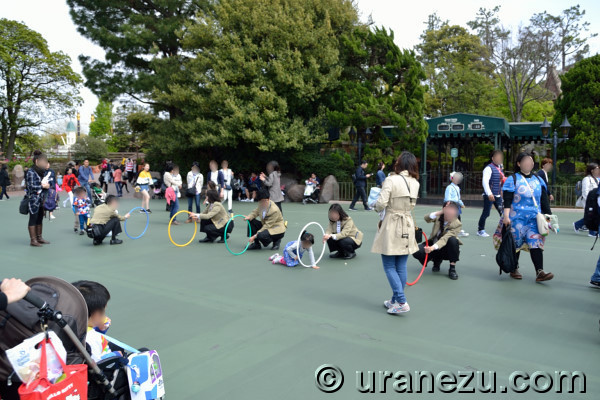 I also think this simplistic and knee-jerk, and sometimes risky play in a street area never meet the Disney' standard and the philosophy.
What the saddest thing to me is there was no people who are involved in TDR operation to say "NO".
Before launched of this hoop street play to TDL, I seemed the idea was checked by many internal division, not only the conceptor.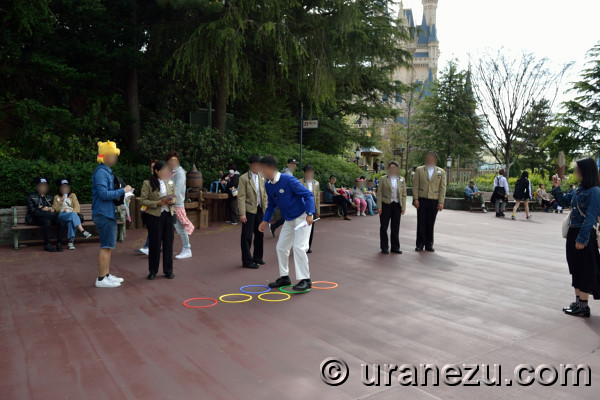 But they never stopped or doubt to do it in the busy park.
Speaking of new treats in the park, another service is launched as below.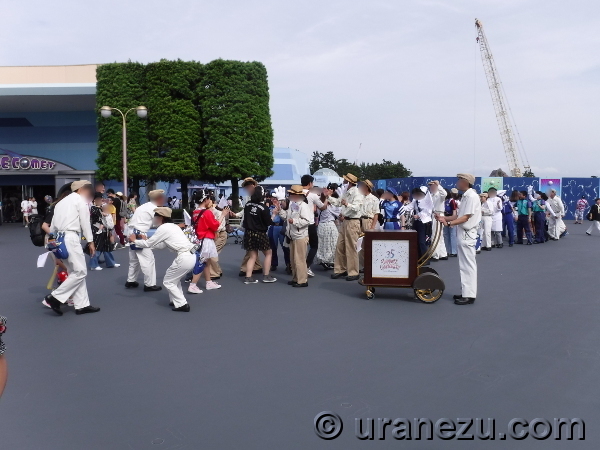 A cast members gathered and made their pass for a guests.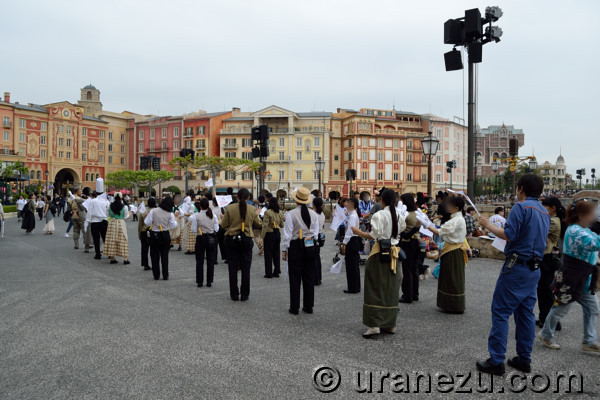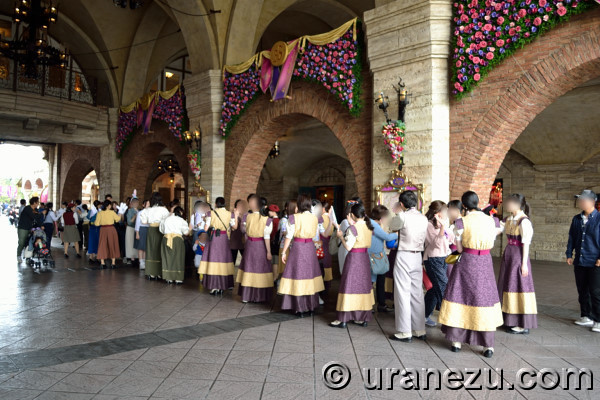 One of the dislike thing is this loudspeaker.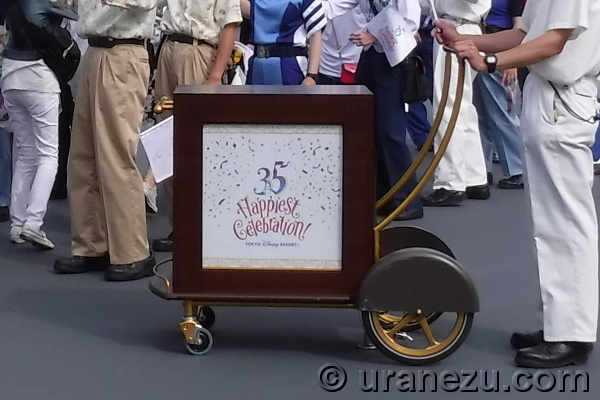 During they lined up and cheered the guests, it plays TDL 35th theme music again and again in the park BGM still running though.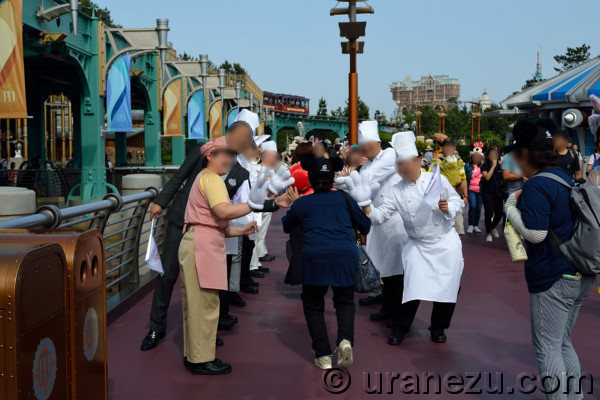 Yes, the cast members is cheerful and friendly, but they are not high five machines without job.
I saw it's meaningless and creepy.
Disney may be think as "Guests are enjoying it, so it's OK.".
But I think these recent non-philosophical operation is destroying Disney theme.
It's really sad.
Back to the first question.
My favorite experience at TDL are atmosphere music without any amplify devices, castle stage show, audio animatronics, and cast members in individual location.
The cast is most glaring when she or he on the duty, not grinning meaninglessly and weaving their hands automatically in a middle of the street.
It seemed they are forgetting that they do incredible work on the stage after many trainings, and it is most wonderful show itself.
If you have any questions, opinions and requests,
please contact us.
Jul. 28 2018 TDL Summer Evening Stroll.
It has been scorching hot these day, no weeks! It's too hot to visit TDR park in daytime. But I'd like to introduce Disney's Natsu Matsuri the TDL special summer event.
So I went to the park after fading the sun.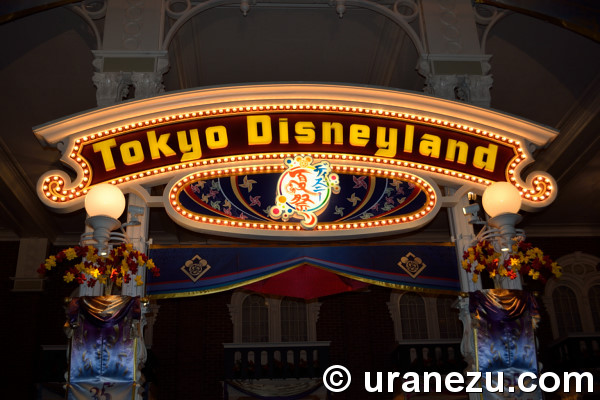 The event marquee is very familiar, but one thing which is very special with on it.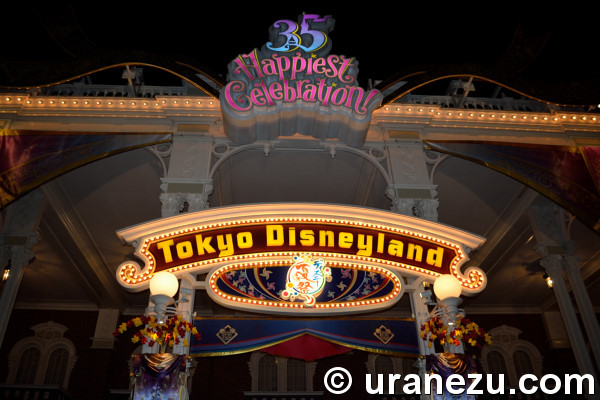 Yes, this year is TDL 35th anniversary!
The park has decorated with many Japanese traditional summer festival items.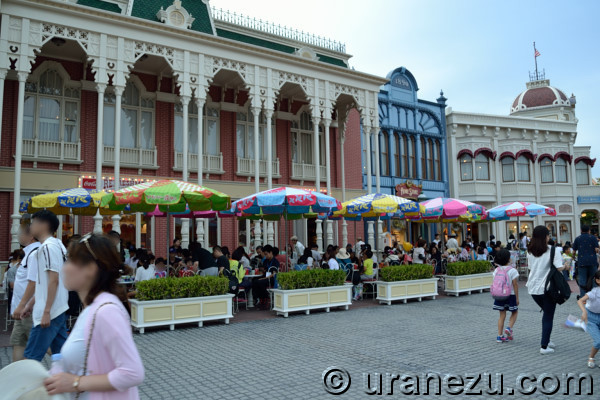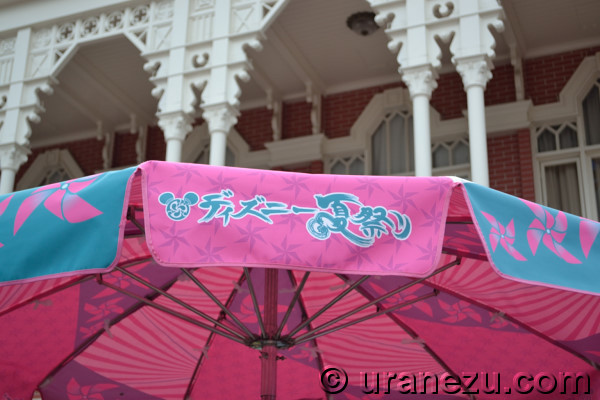 In this year parasols are refurbished.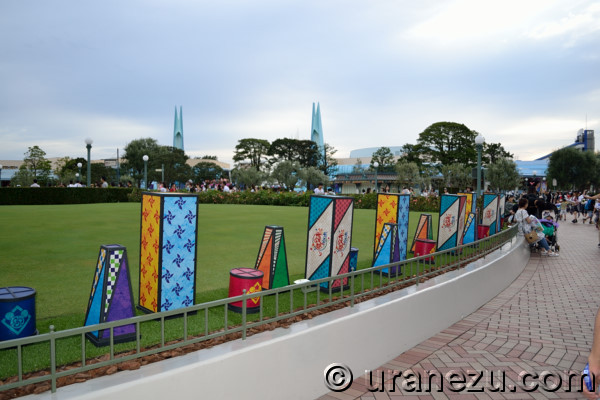 And lanterns too.
Two big photo opportunities are also Natsu Matsuri the Japanese festival themed.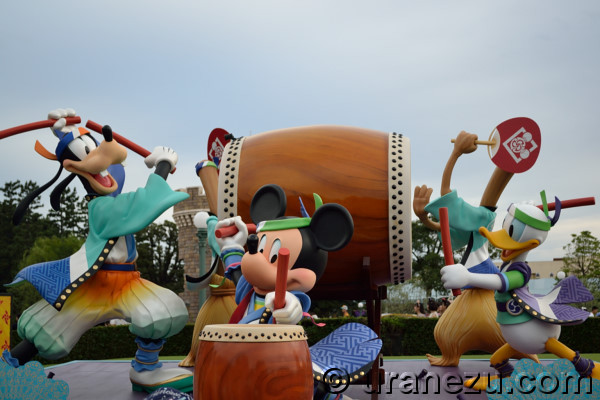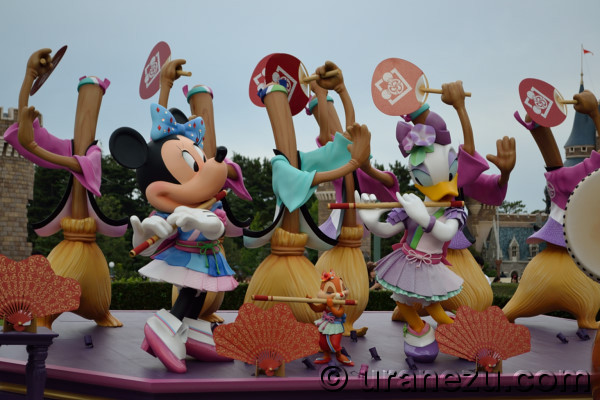 You can take a picture with cool taiko drummer boys and elegant Shinobue the Japanese flutist girls.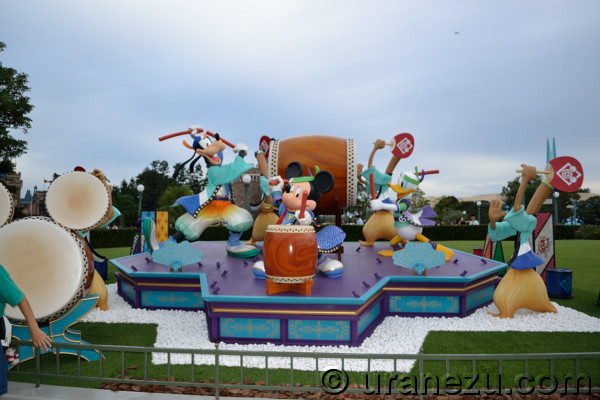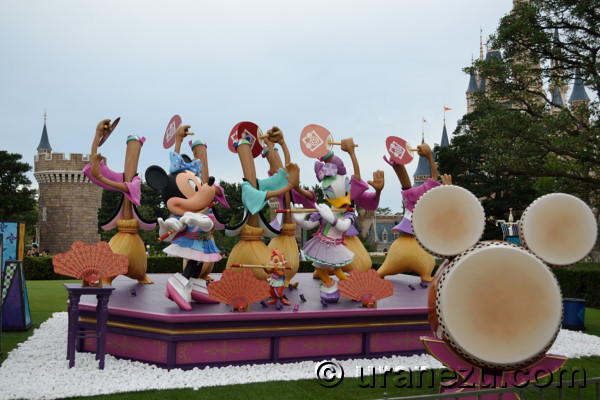 There are special brooms with happi the Japanese traditional festival attire around them.
If you find this little duo, you'll able to see in front of Crystal Palace Restaurant.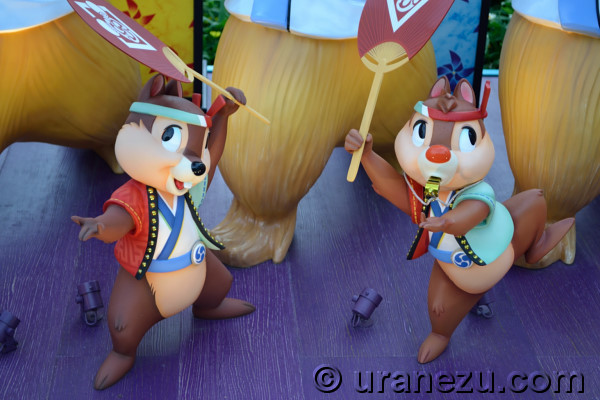 The most beautiful and comfy time has coming.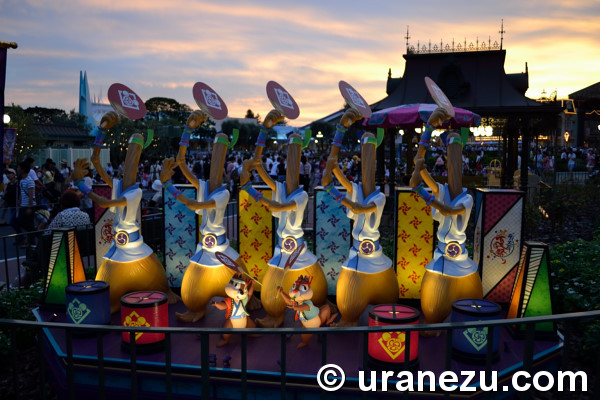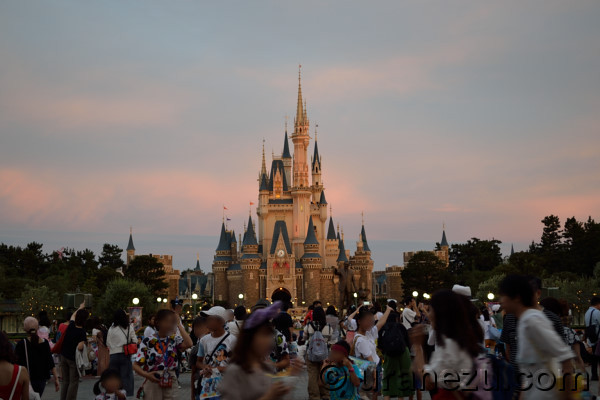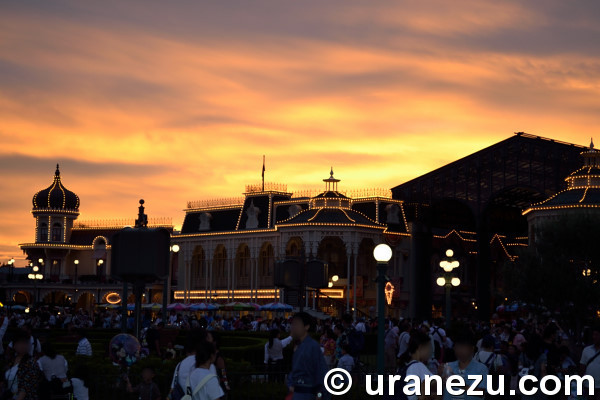 The sunset glow is quite short, but is very photogenic.
Can you guess who did bite the blow comb corn?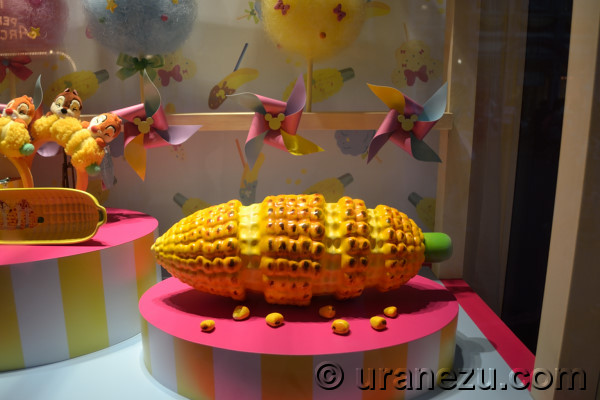 They tried another treat.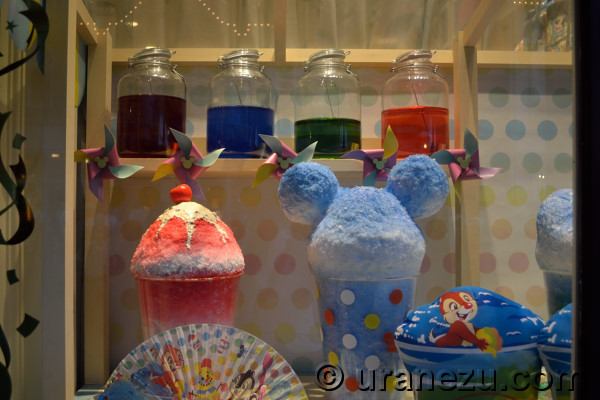 Yes, Chip and Dale!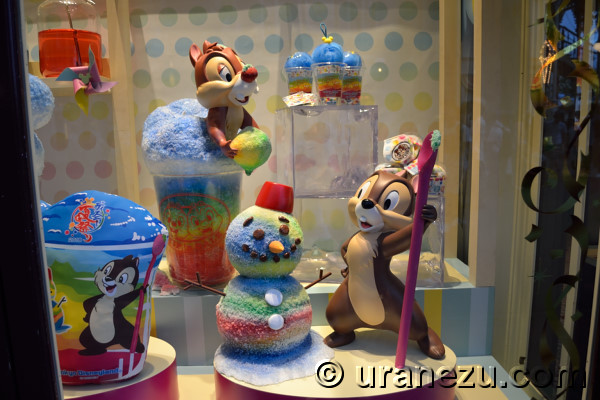 Please look back at the biting of corn? The left is made by Chip who has one big teeth. And right one is Dale who has two big tooth!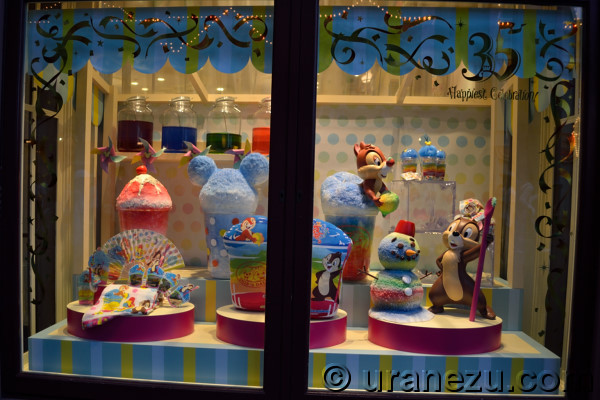 If you come back to Celebration Street in World Bazaar after dark, don't miss the special projection mapping mini show.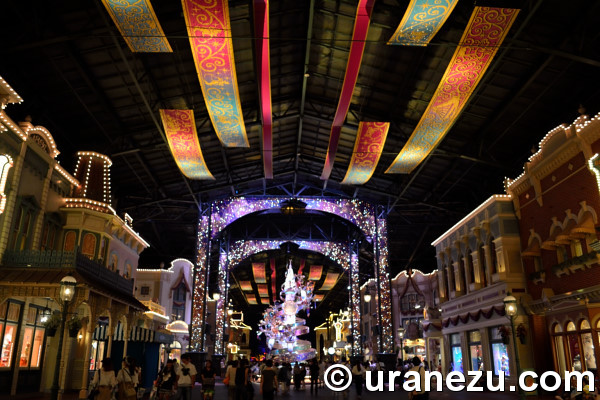 Happy Summer Days! But don't forget hydrate yourself!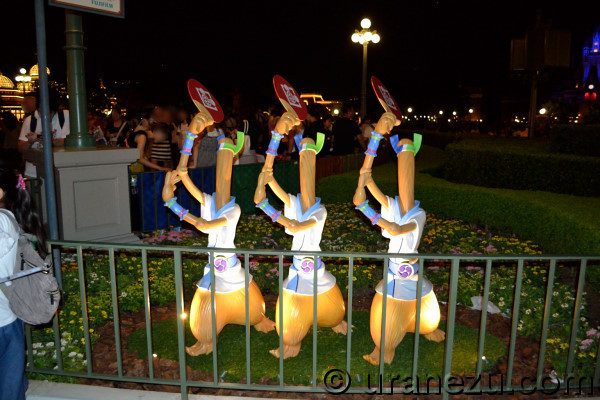 If you have any questions, opinions and requests,
please contact us.
Jul. 06 2018 Disney's Tanabata Days 2018.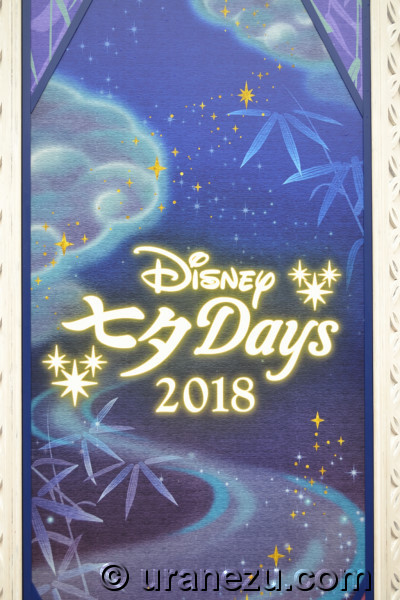 Tanabata the Japanese traditional summer celebration day has begun in TDL and TDS.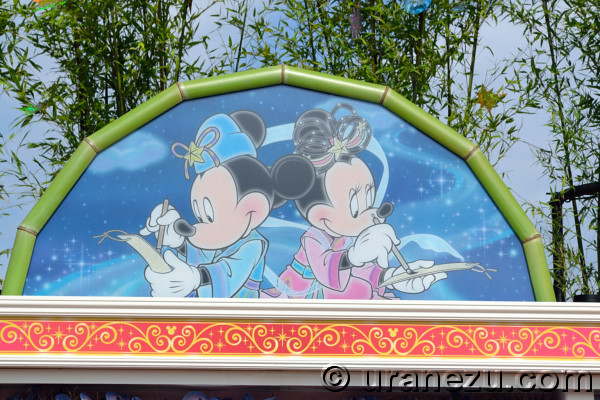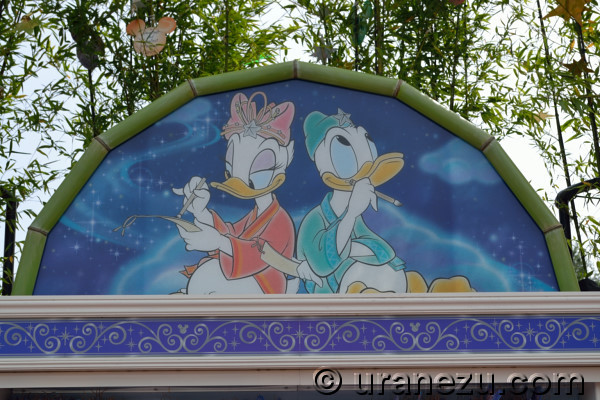 Actually, Tanabata is only one day on 7th July which known as Hikoboshi the Altair prince and Orihime the Vega princess can meet once this day in a year. We celebrate the day to write our wish on a rectangle paper, and hang it a bamboo tree.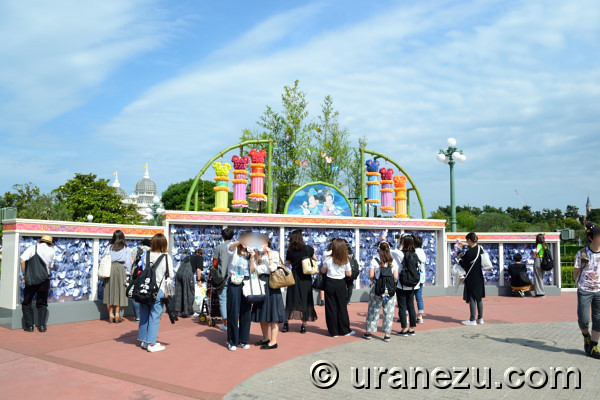 The above picture is TDL wishing bamboo tree area.
It's not national holiday, but romantic lovers meeting legend, summer stars, wishing, and lovely bamboo decorations, and so on, in every aspects of Tanabata is loved by not only ordinary Japanese, but also event promotor.
Yes, like TDL and TDS.
Now the Tanabata spread as one month special event in two parks, which has started only one week in 2001.
TDL and TDS is taking place "Star Festival" to 7th July.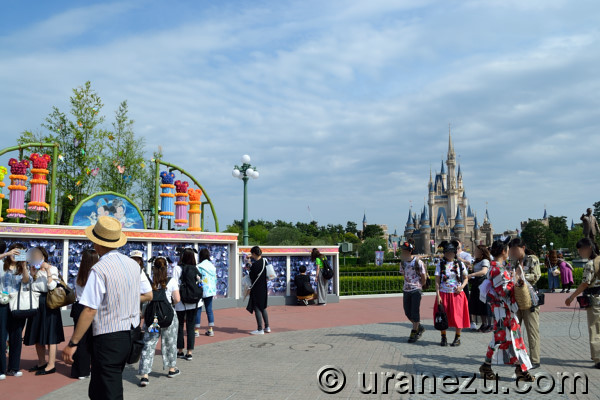 Usually, TDL wishing area set in center of World Bazaar, but there is a 35th anniversary tower, so it's located in front of Partners the Walt and Mickey statue.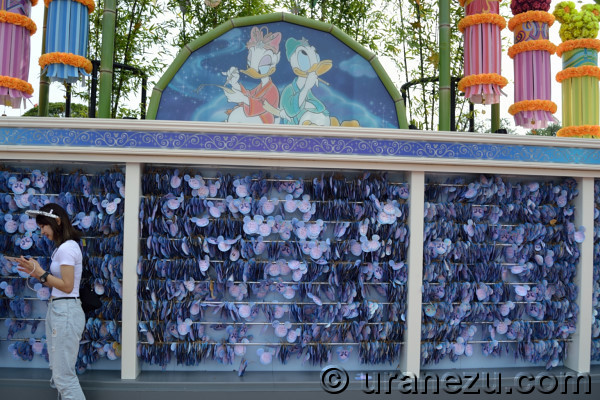 There are so many wishes on the wishing spot.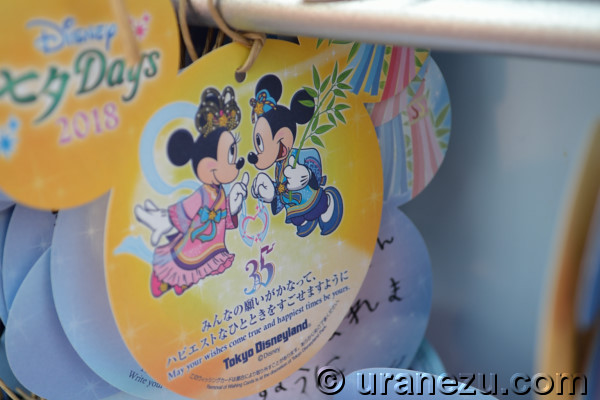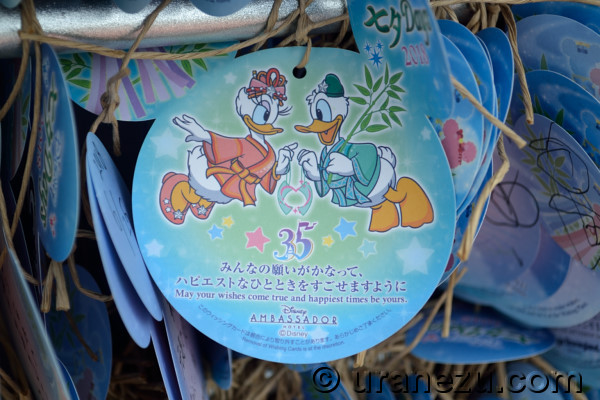 Basically, we could get a bluish wishing card with silhouette Mickey and Minnie design. The yellow one can get people who dine at Restaurant Hokusai the Japanese restaurant. And if you stay at Disney's Ambassador Hotel during this period, you'll get Ducky card.
Also TDS has a wishing area of this Disney's Tanabata Days.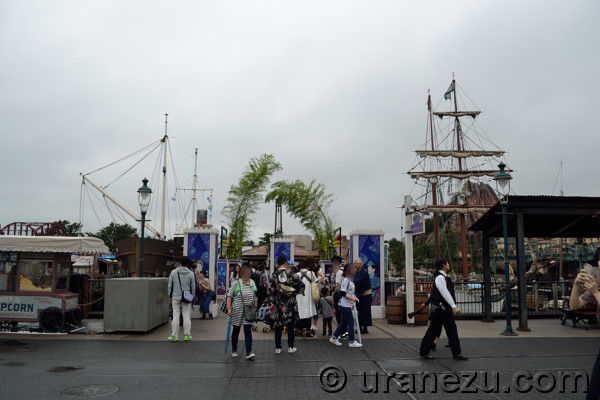 There are decorated columns in the entrance.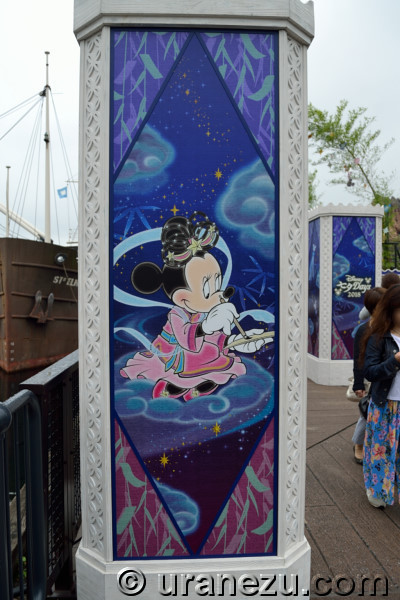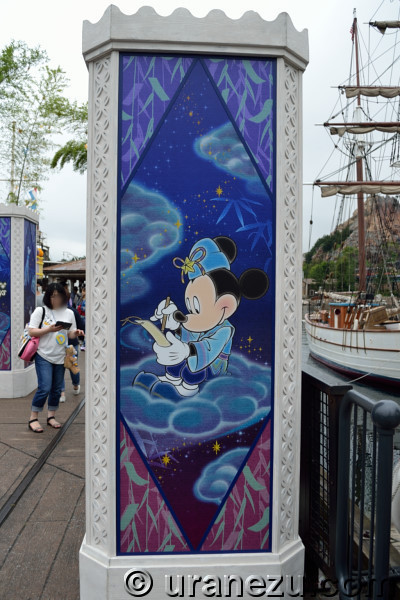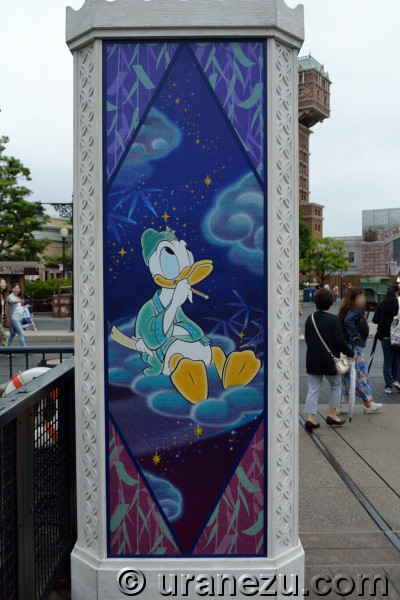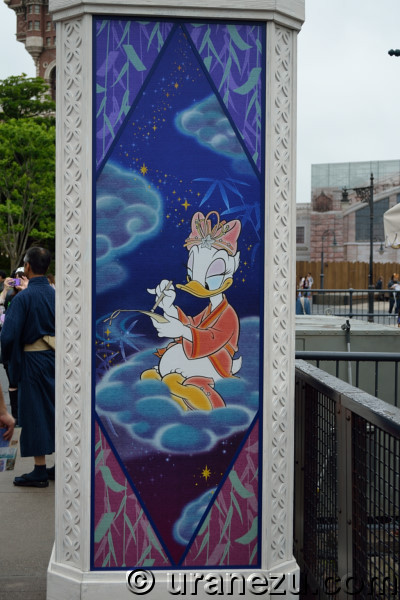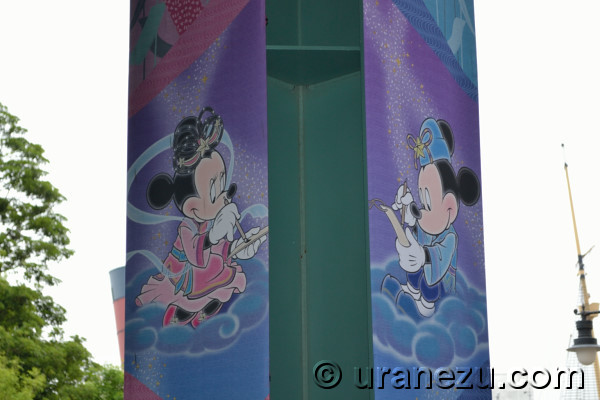 Another don't miss Japanese pattern special design banners are decorated in New York area in American Waterfront.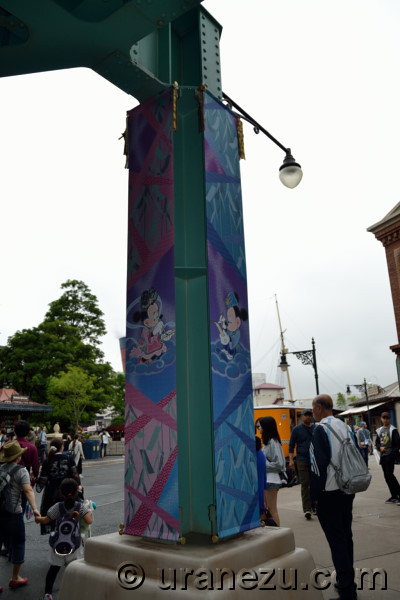 These banners on a post of Disneysea Electric Railway.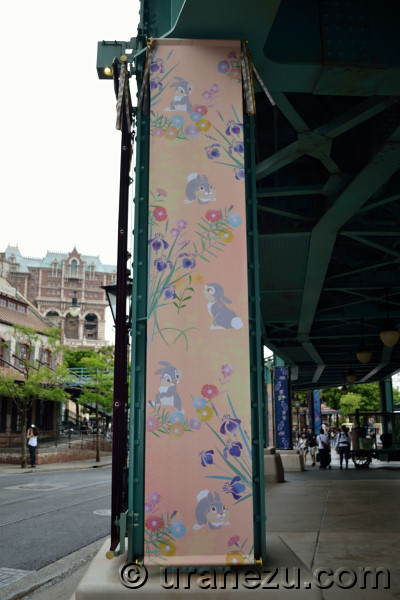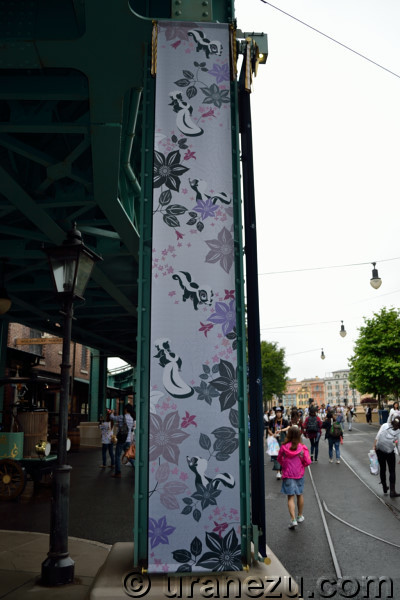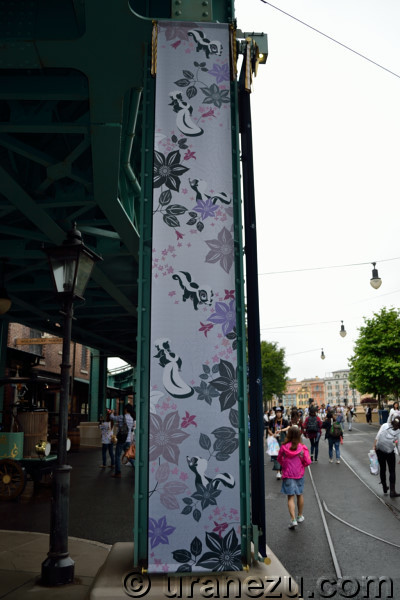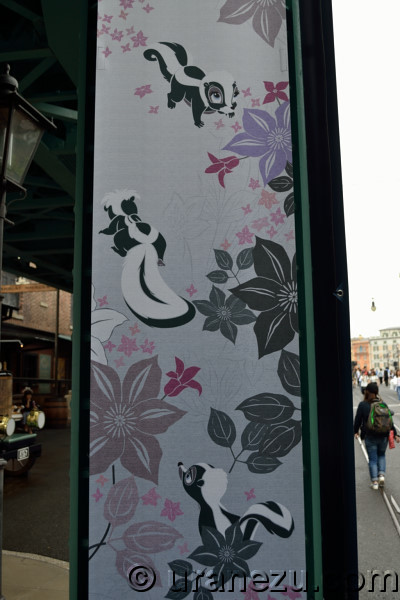 I love these Japanese-conscious Thumper and Flower banners.
My annual pleasure in TDR Star Festival is to check Pluto's wish.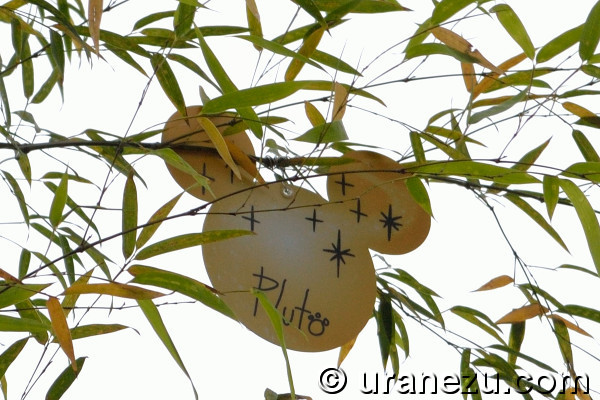 When I saw his wishing card, I realized he is so genius dog.
And he has so great artistic ability.
What other Disney friends are wishing?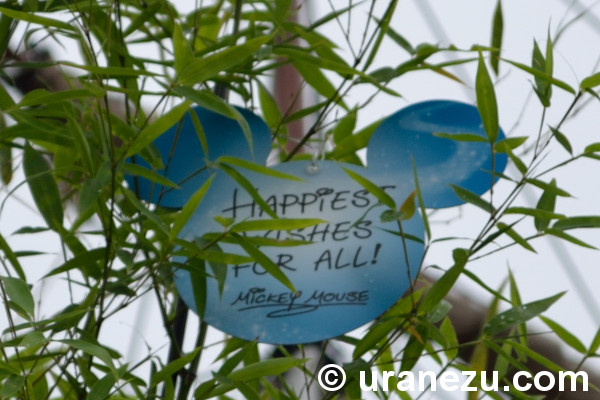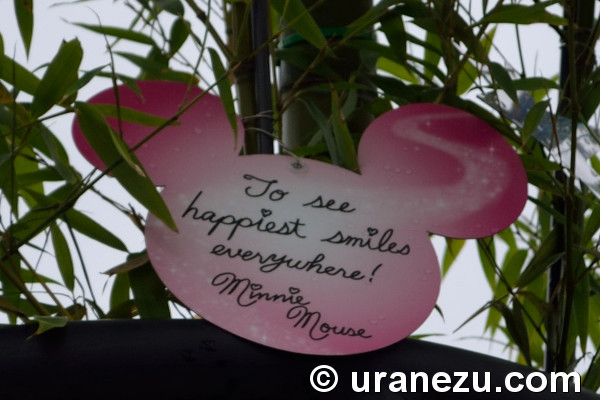 "Happiest Wishes for All." Yes, that's Mickey.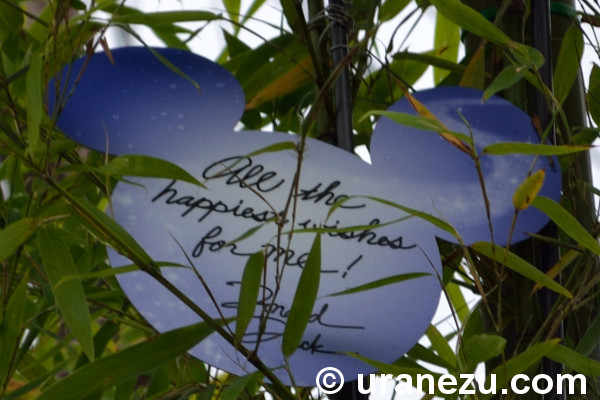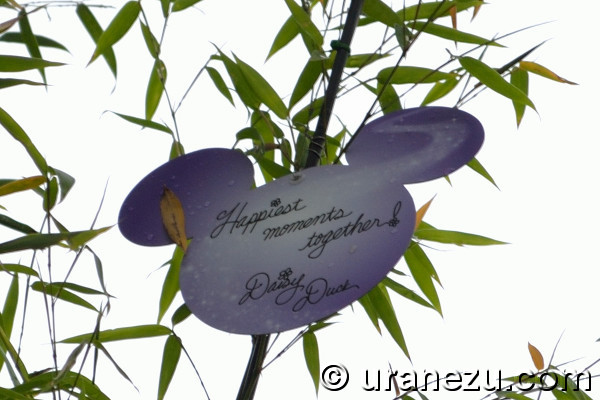 Can you see why they use "Happiest" in their wishes?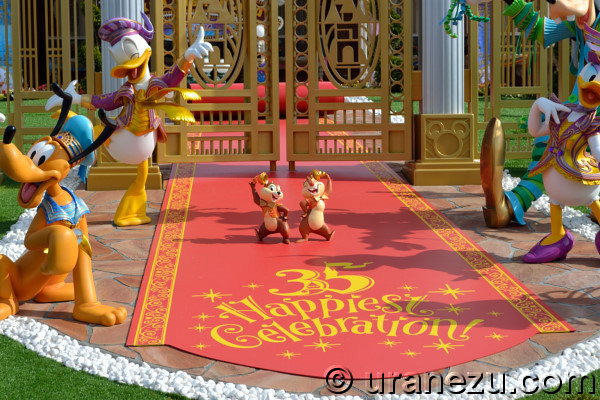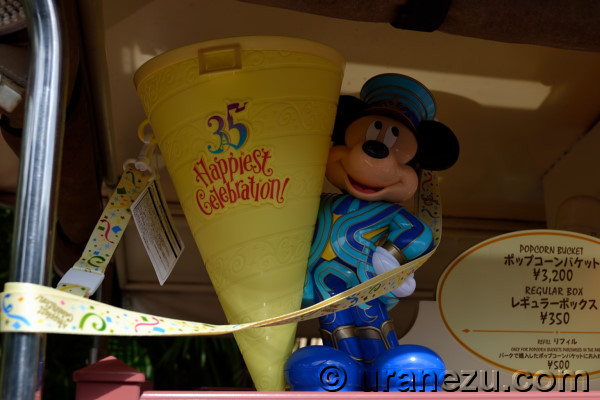 Yes, TDL 35th anniversary is called "Happiest Celebration". That's why you can see their loyalties in the wishing.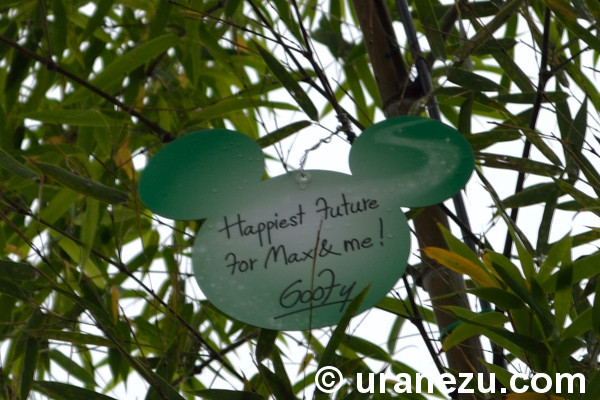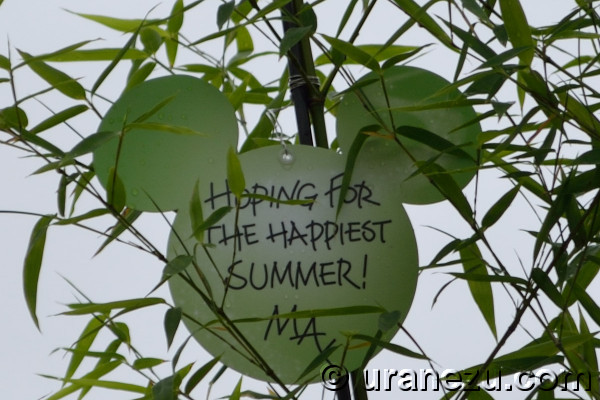 Even the father and son's wishes also use "Happiest".
I really want to know why only the two choose just "Happy"?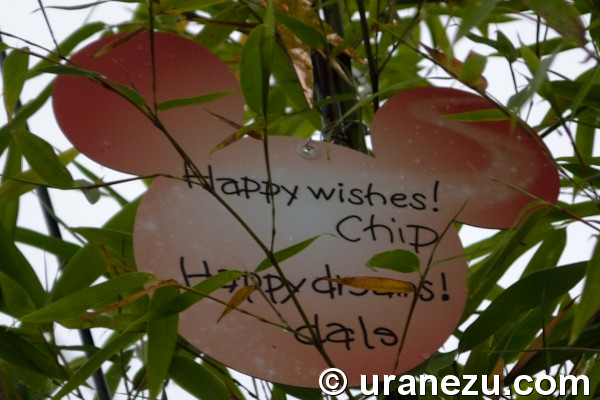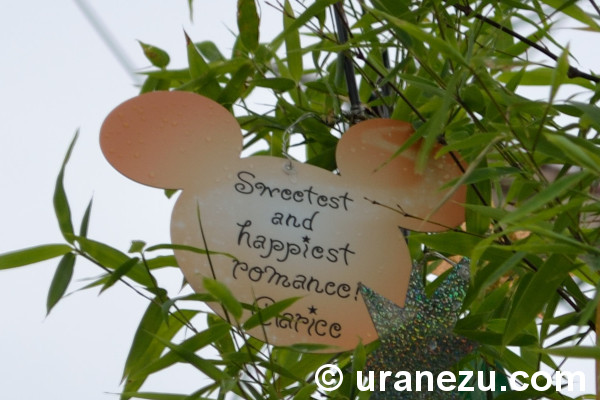 Clarice use a "Happiest", Chip and Dale! You know OLC has a power, you didn't have to care about a space of the card!
So let's take Tanabata greeting in glance between the many guests.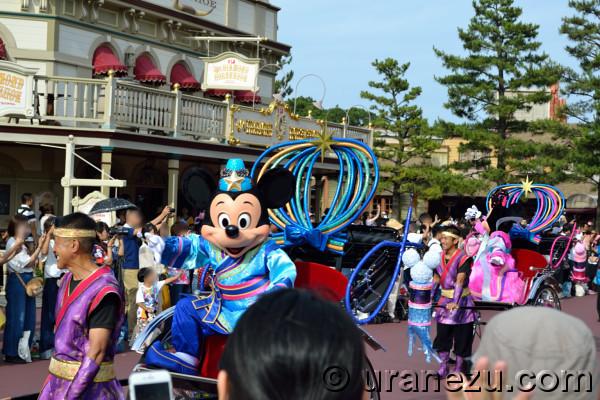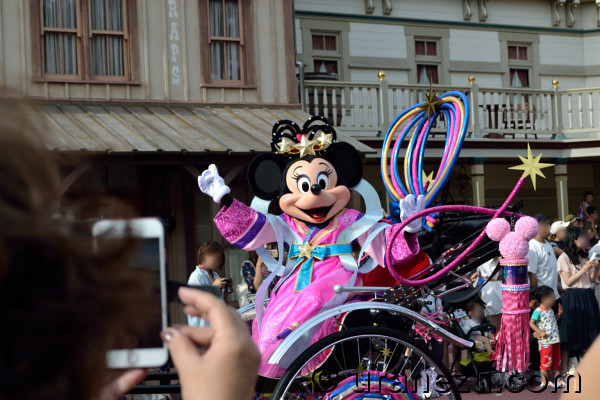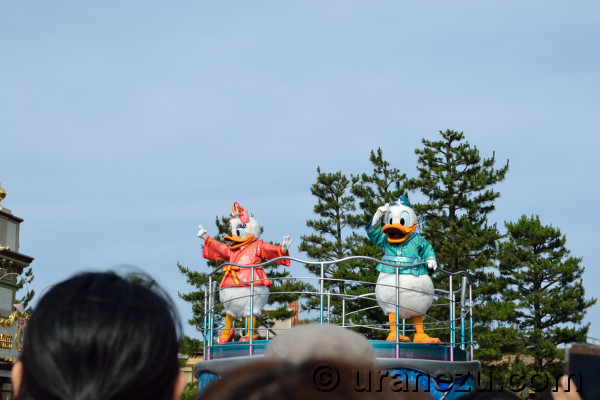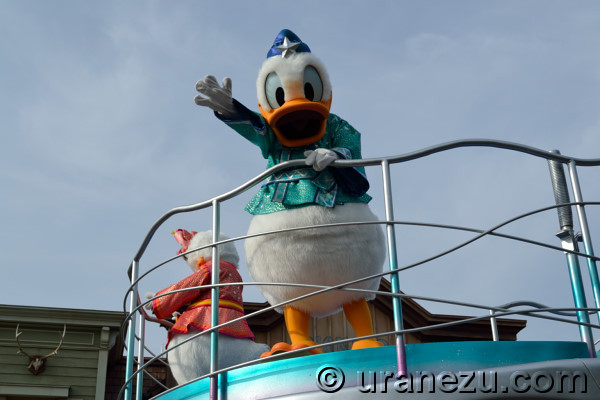 7th July the actual Tanabata day is always rainy, but through the rainy veil, there are a shiny stars and milky ways.
So I hope your wishes will come true!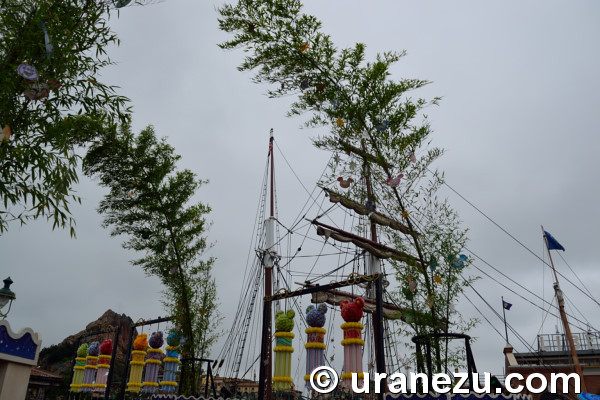 If you have any questions, opinions and requests,
please contact us.