Park Now
>
Park Now Archive
> 2014 Last Quarter Archive
---
Dec. 31 2014 about Thank You All, Thank You WDW & DCL!
I'd like to post my extraordinary trip report of Walt Disney World and Disney Cruise Line in summer as the last topic in this section. I viseted WDW for the first time in about 10 years. And this big revisiting with my very first time Disney Cruise Line journey.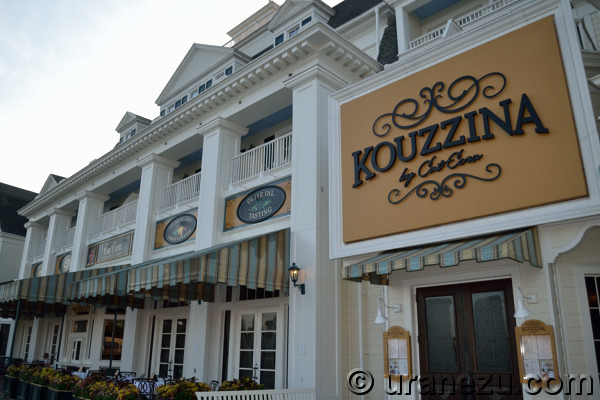 The first thing of the day 1 was Eat a Breakfast at "Kouzzina". I couldn't miss her Greek dishes before the closing in September. So it's good chance to go the eatery.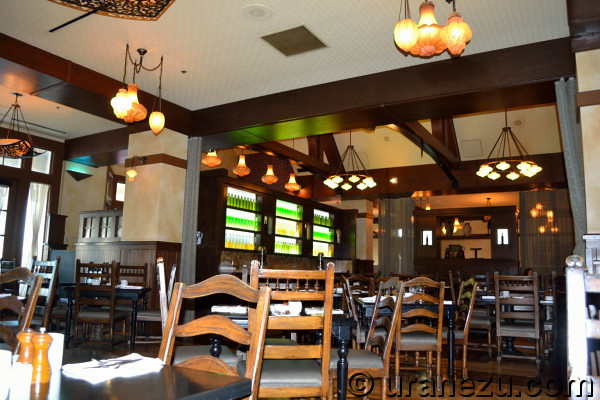 I really like quite spacious and quiet wodden dining area. It's so cozy morning escape from park opening hustle and bustle.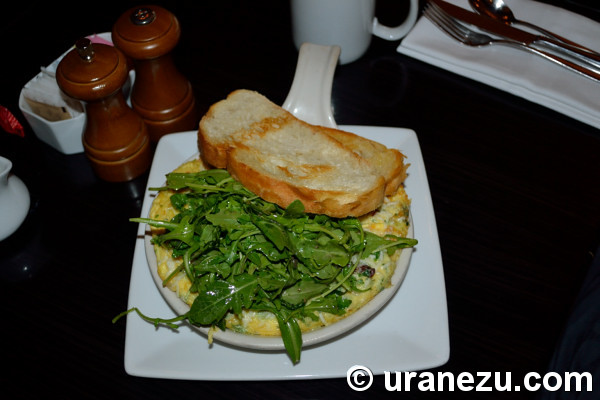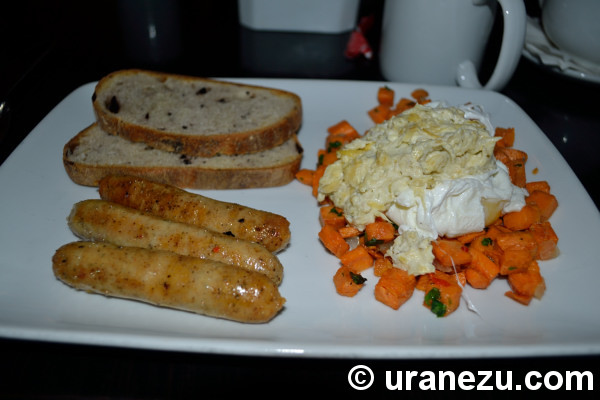 Delicious! And big portion than looks!
Left: Breakfast Skillet with Eggs Pequillo Peppers, Nueske's Bacon, Onions, Potatoes, Greek Cheese, and topped with Argula

Right: Stacked Kouzzina Breakfast
Tow Poached Eggs, Kakamata Olive Toast, Artichoke Spread, and Sweet Potato Hash with choice of Bacon or Chicken Sausage.
So let's introduce my photos from park. I enjoyed lots of new attractions (for me) include "Seven Dwarfs Mine Train", but my pictures aren't them.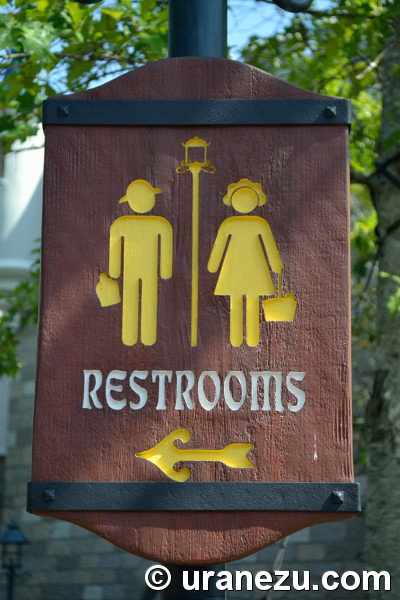 Yes, pretty signs from New Fantasyland. Most of the nice design of uranezu correctables from there. Is the man holding a homebrewed mead bottle? It's funny and nice.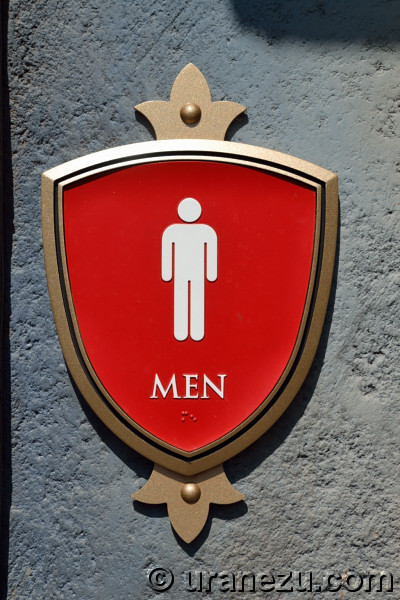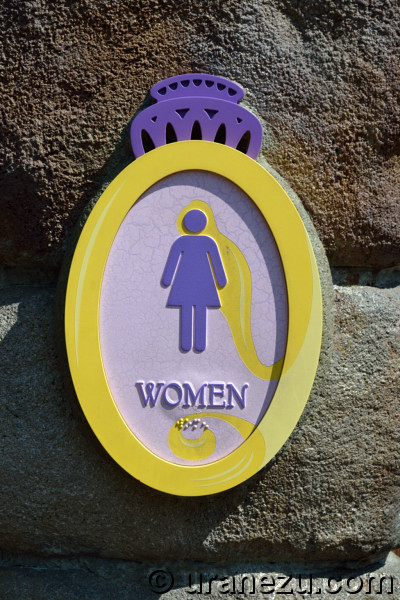 The Men is very simple pictogram, but Women is awesome. Rapunzel drwaing-like sign is so cute.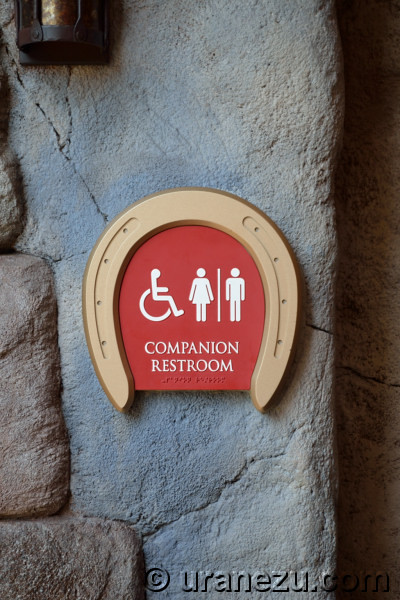 And Companion restroom sign is horseshoe.

Talking about the picture of Rapunzel and horseshoe, they remind us that horse.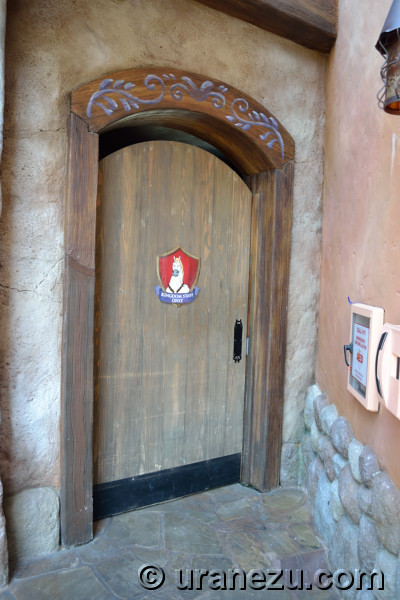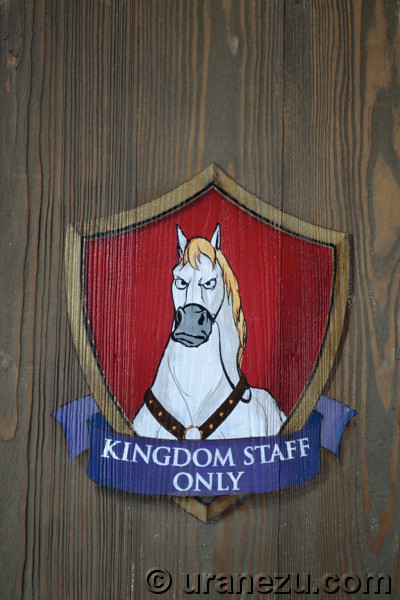 A sign of a "Do Not Enter" at these area is Maximus! He's really taking charge of his duty at the kingdom.
And I was very suprised a break area of New Fantasyland.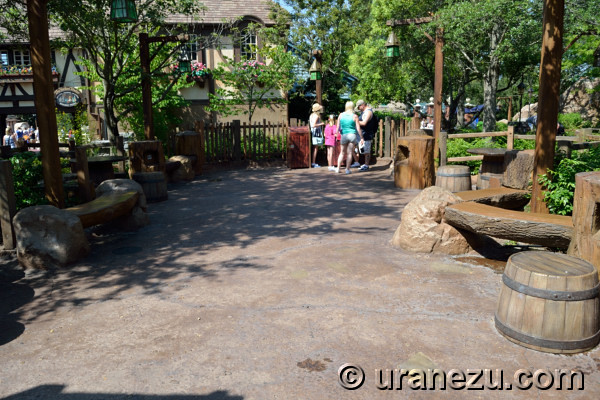 A wooden bench and nice waterfountain, but my curious things were...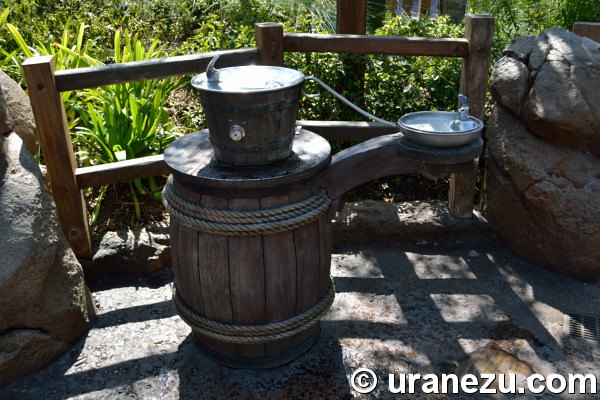 The stump of the bench.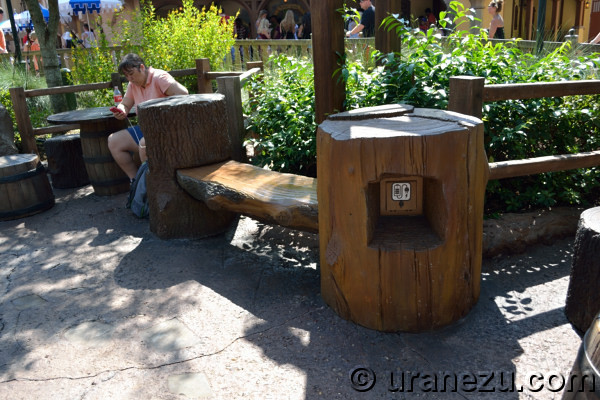 It's charger! What a convenient log! I can't believe it why do they set a wonderful for me but sometimes controversial thing.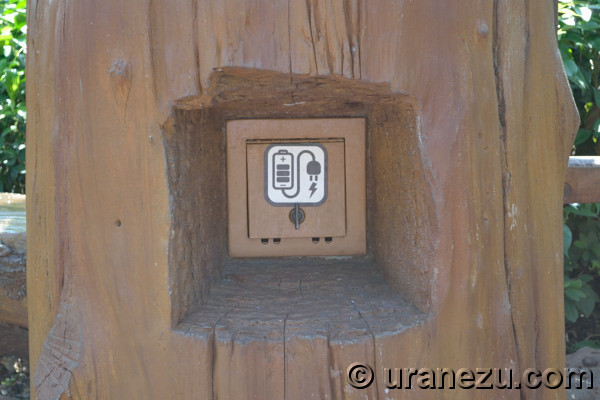 I saw another charger an inside of Cosmin Ray's Starling Cafe in Tomorrowland! Wow!! And hidden Mickey from a ferry boat dock.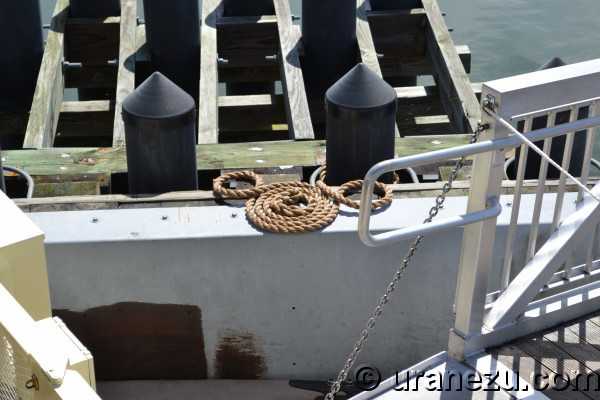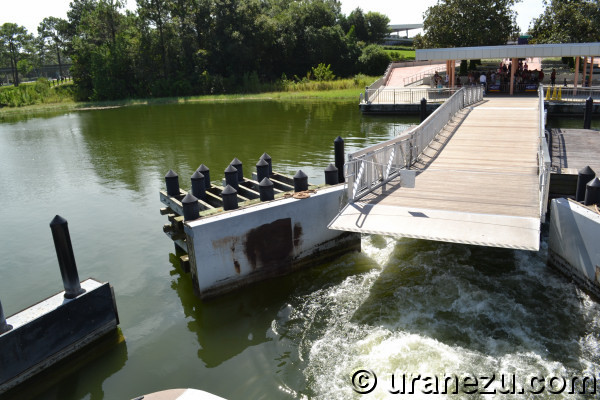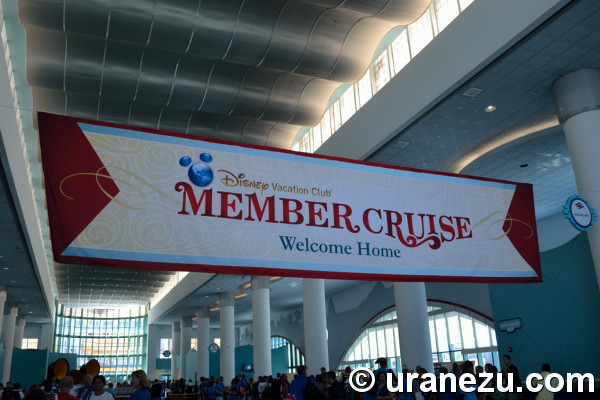 I was very lucky to board the "Dream" ship with DVC member frineds. It was so gorgeous voyage and splurged for my very first Disney Cruise.

During the cruise so big with events. So many curious and coudn't miss presentation or lecture by Disney Legends and every night had a nice show, there were The Golden Mickeys, Villains Tonight, Disney's Believe, and Broadway And Beyond: The Originals the limited show in each night. So I sometimes used the deckchair at Deck four to soothe my adrenalized brain.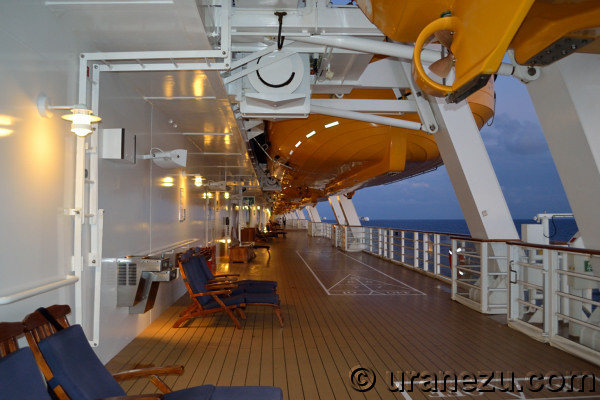 It's also perfect place to wait a sunrise.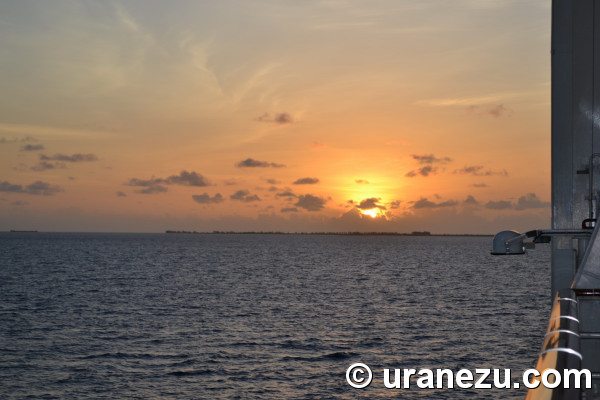 The Castaway Cay day.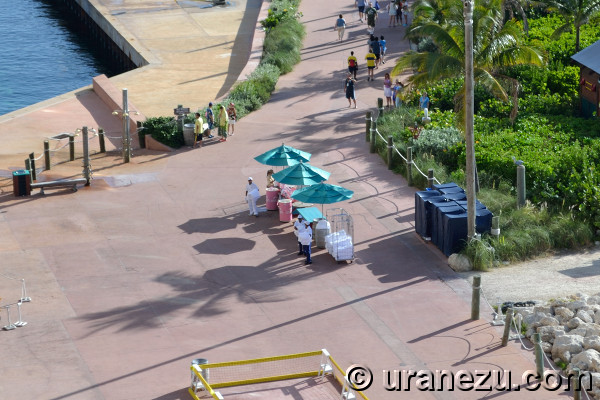 There were cast members gave towels as I want at the green umbrella.

I couldn't realize how the AquaDuck tube protrude away from the ship.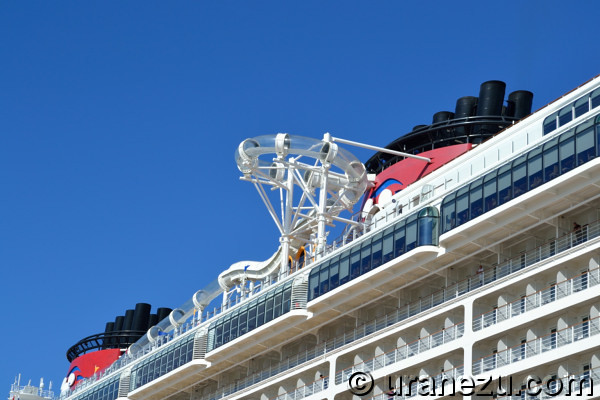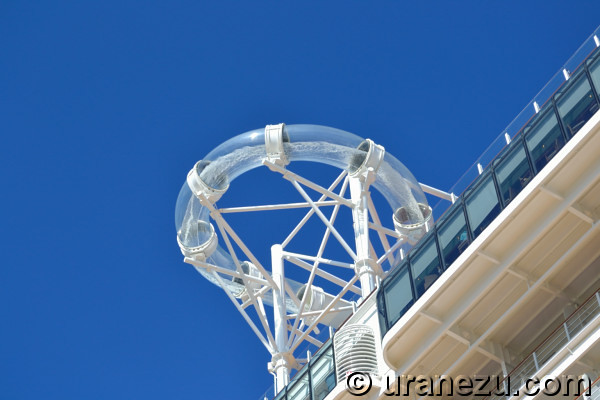 When I enjoyed the beach and hommock...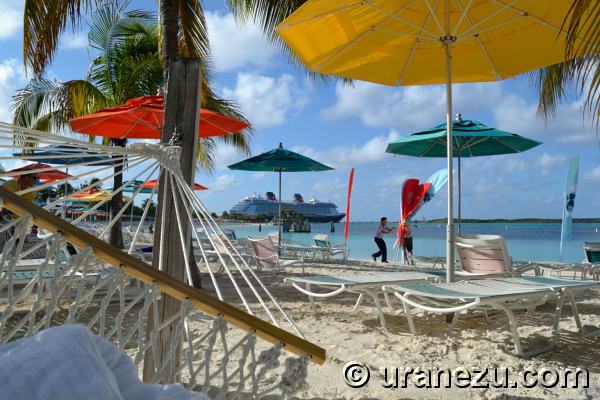 The casts cleaned the ship. That's why ship keeps perfuctly shiny and wonderful.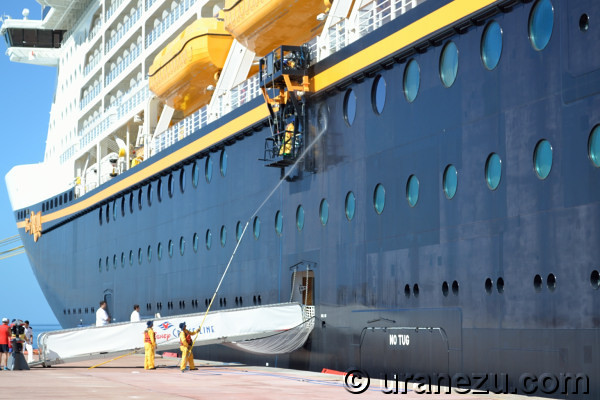 I was really impressed the cast on board. One of my amazing experience on the ship was sign language at the nightentertainment. There were a man and woman interpreters from ASL service in every show at Disney Theater. They did an amazing and unbeliebable rich and varied job. When the Can You Fell The Love Tonight duet scene, they crossed their arm and did so romantic motion. They were so wonderful. I totally amazed every people enjoyed the cruise.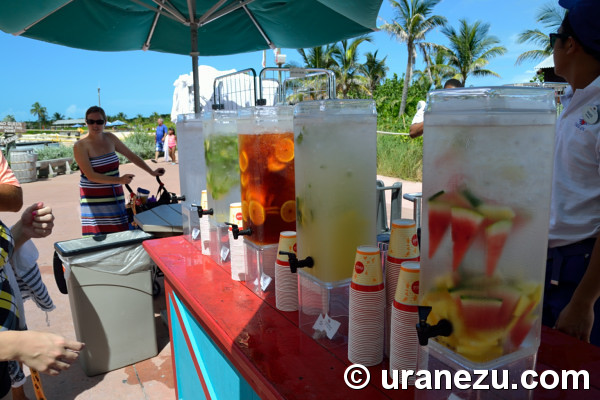 Under the green umbrella changed some beautiful hydorating station from towel area. Nice treat from the hot beach.

I and my frinend truely luckely to got a amazing scketch at an event called Animated Adventures by Stacia Martin. Her magic hand made so many Disney characters quickey and brilliantly with her colorful story. The three colored drawings were special, one for made 50th anniversary of Mary Poppins, and mine is Pinocchio is nearly transforming to donkey. I love it!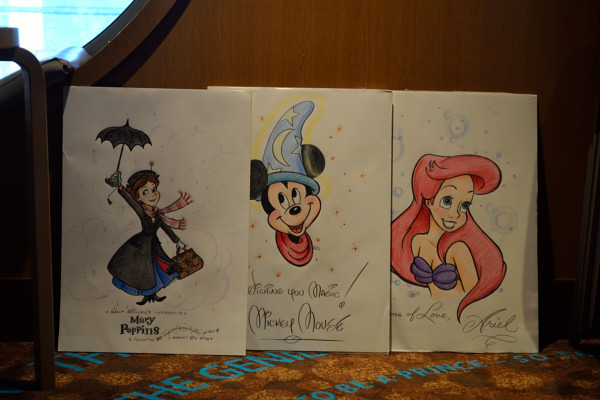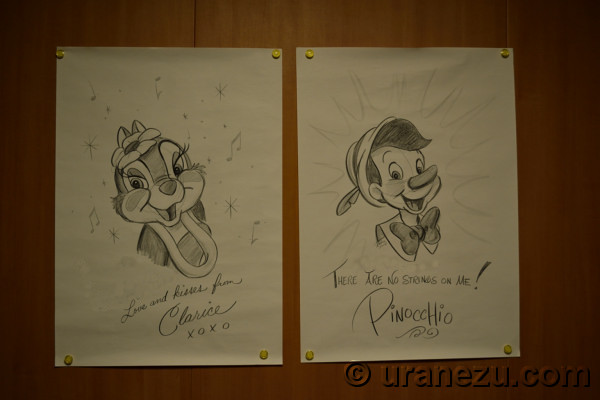 Another loving thing was before the bedside chocolate.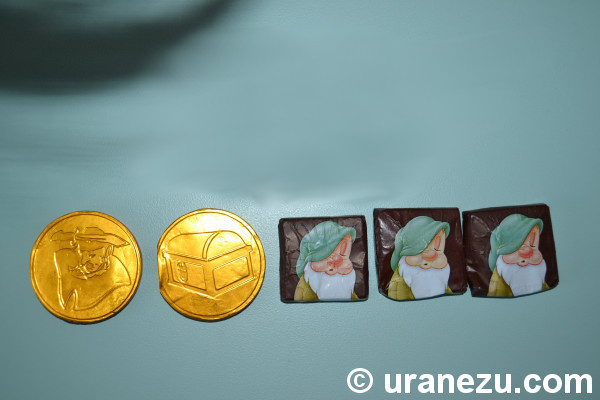 The usually they put a cute Sleepy chocolate, but on Pirates Night was a fantastic coin chocolate!
Just a toffee.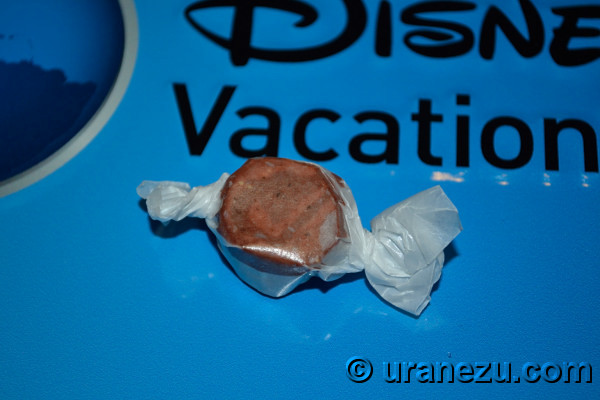 But it's special. Because Tony Baxter gave me!!
at "Up Late with Disney Legend Tony Baxter" the interesting lecture, chat with Tim O'Day, Stacia Martin, and Becky Cline along with some curious video sometimes so funny clip.


Everything was pink at Pink the bar.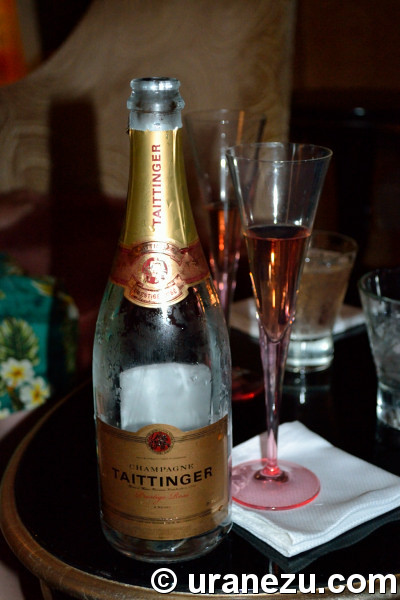 The last night of my amazing Disney Cruise treat.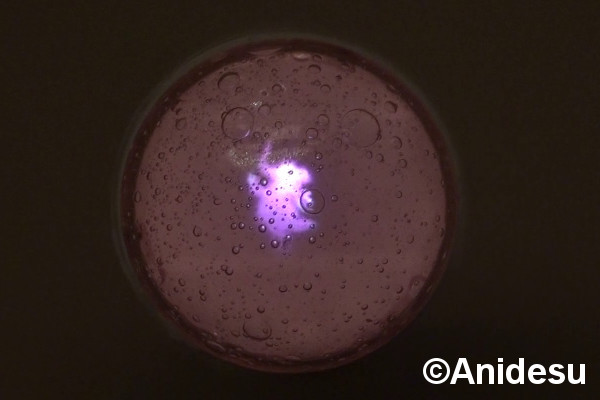 Hippety hoppety, They're here and there Pink elephants ev'rywhere!!

My frind talked to me that "Disney Vacation Club Member Cruise is so geeky for geek.". As they said, there were tons of very interesting programs with Disney Celebrities. (In this time, there were special program invited Alice Devis!) In fact many of other people on the ship were repeat guests. But my realization moment how DVC Member Cruise was full of Disney lovers was happned while Disney's Believe the show. The show sometimes used big screen and some have magical powers Disney characters poped on it. And Mama Odie came into the screen, then a theater filled with guest's an endearing tones "Aw" or "Oh". How many people in Magic Kingdom do they know "Mama Ordie" or Tokyo Disneyland? If I ask TDL guest about her, I think most of them don't know her name or even her appearance movie sadly. I experienced the bliss at that time. I screamed that on the inside "Hello my friend geeks! ".
I don't meant to be offensive "don't know" or "don't watch", but I think get more fun at not only the Disney Cruise but also Disney parks, if they watch a Disney film properly and know a character with their background.
It was so amazing experienced. I'd go back again soon!

After the wonderful cruise, my friend took me to a dream land.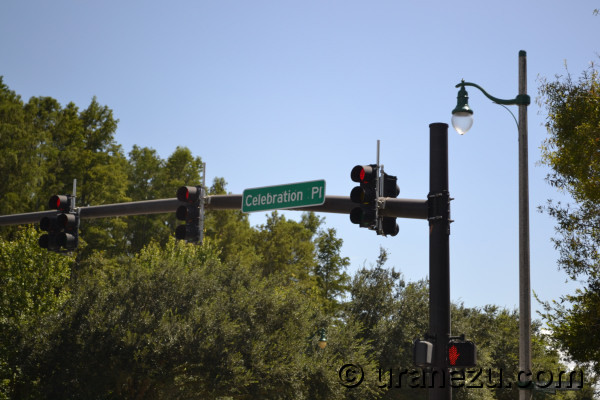 Can you believe it? Yeah, Celebration!!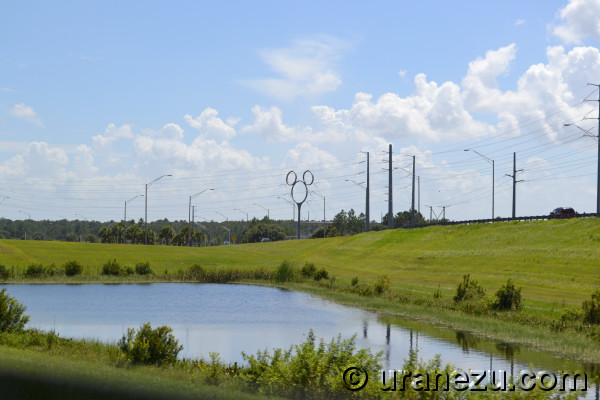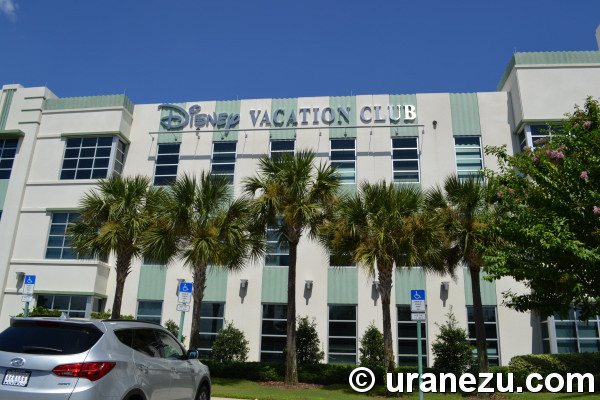 Mickey-shape electric line for Celebration and parks. I found Hello Kitty shop in pretty Celebration town.
I bought a foodie at the store, I'm a hick!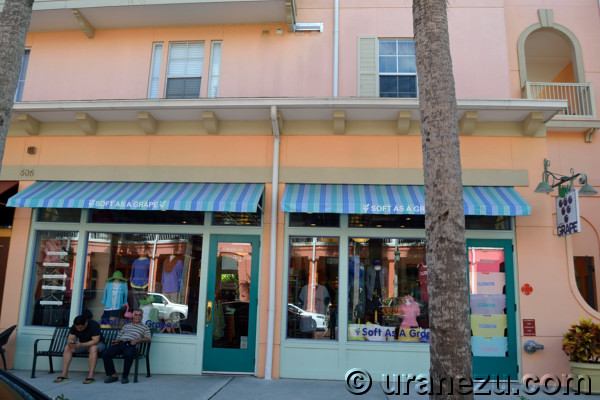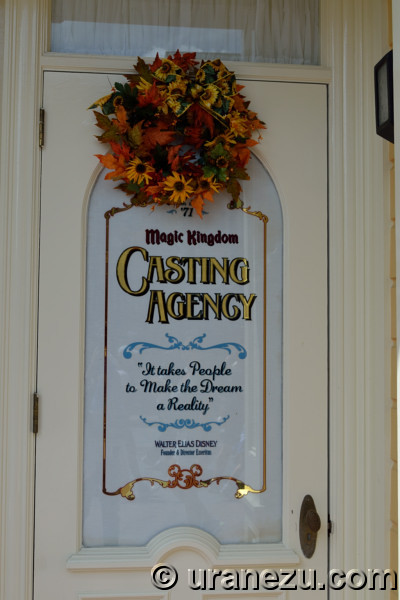 My trip was so vivid travel with some reunion or new encounter. I really appreciated them. Thank you very much!
If you have any questions, opinions and requests,
please contact us.
Nov. 24 2014 about Christmas at TDL & TDS
I'm still half in Halloween, but time flies, Christmas has come to 2 parks.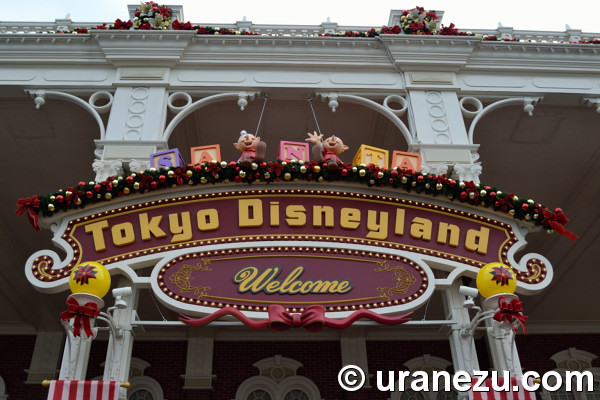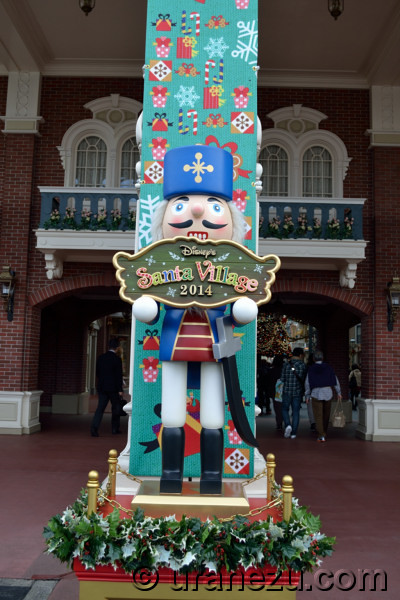 Christmas Fantasy 2014 the special holiday event is coming back to TDL.
The main photo location is welcoming you after a entrance gate.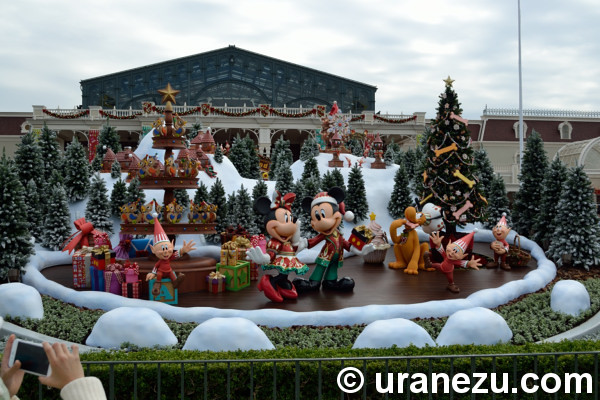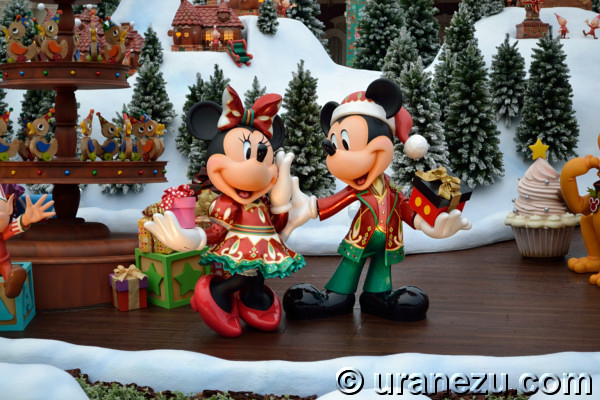 There are holiday dresses Mickey & Minnie with Pluto in snow village instead of a Mickey flowerbed in regular season.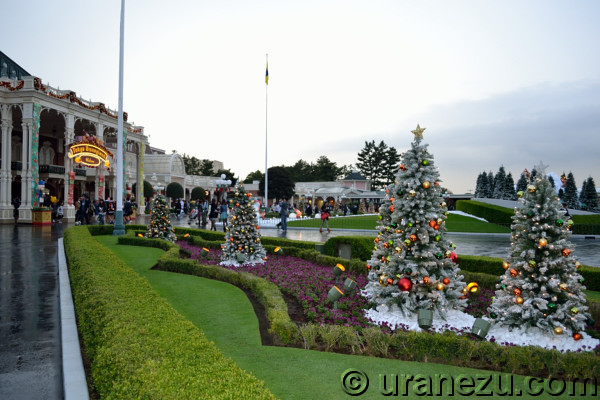 The back of them, there are also beautiful Christmas tree decoration to an entrance of World Bazaar.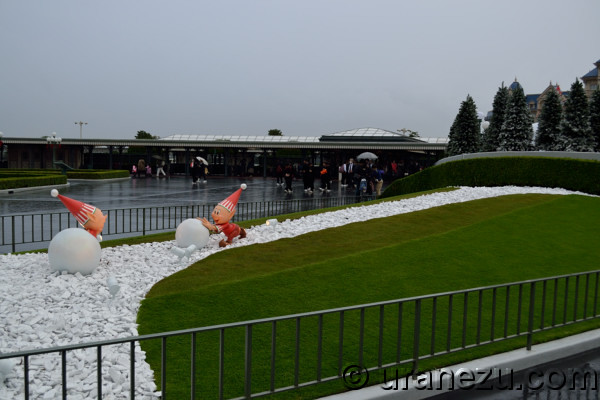 I hope next year will be change back to Silver Ragwort like the last year 2013 from white colored wood tips in this year.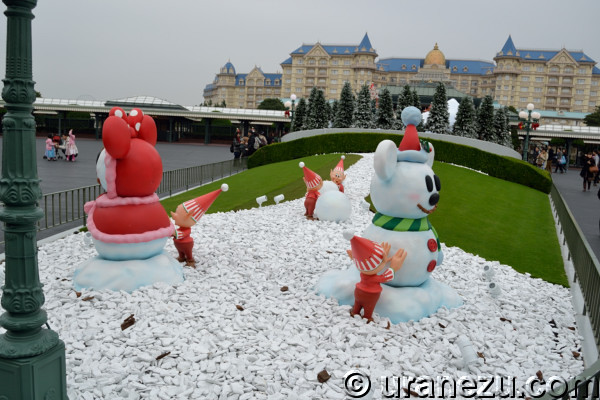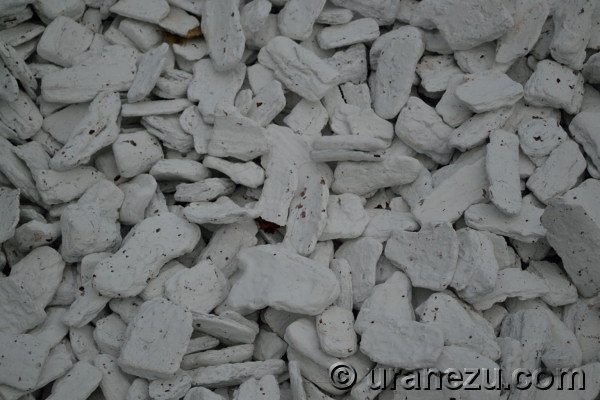 The below picture is 2013. They expressed snow used beautiful dusty miller.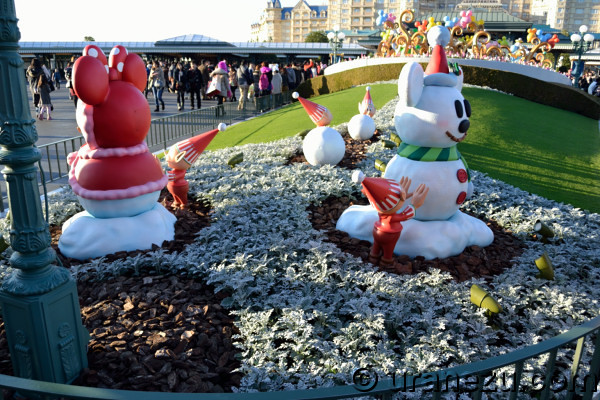 It was really lovely vegetation!!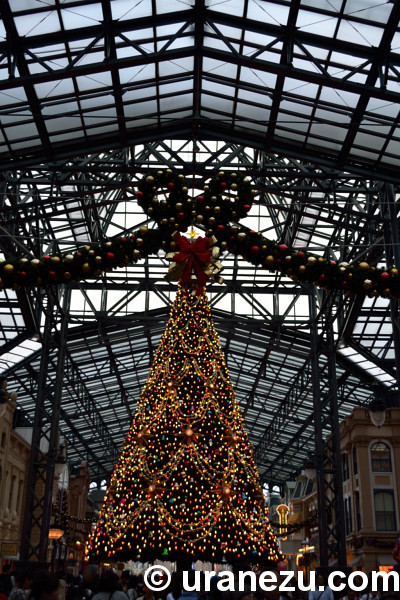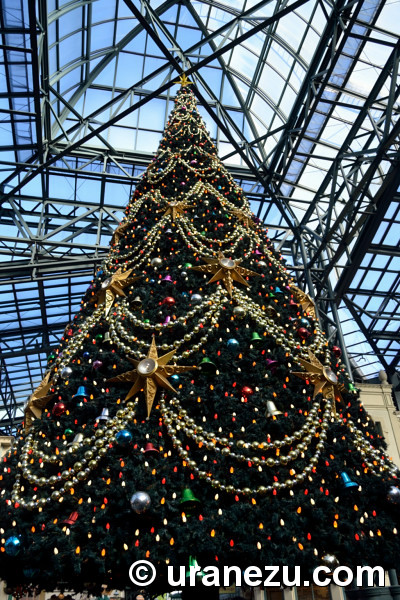 It looks really warm and nice big Christmas tree under the vast glass roof of World Bazaar.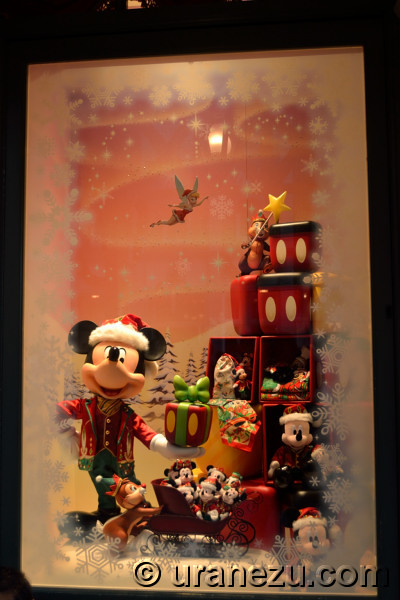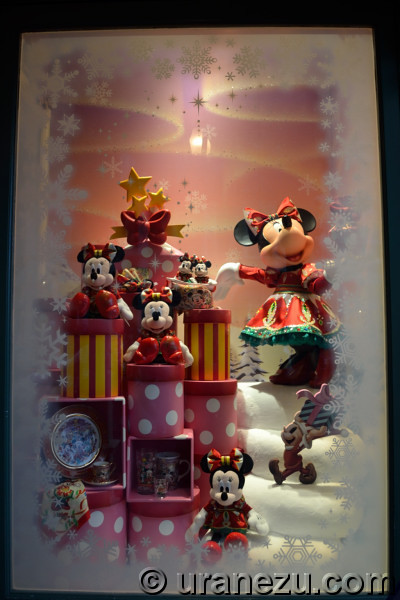 Take a time to think for a present for a dear while watching a pretty decorating window.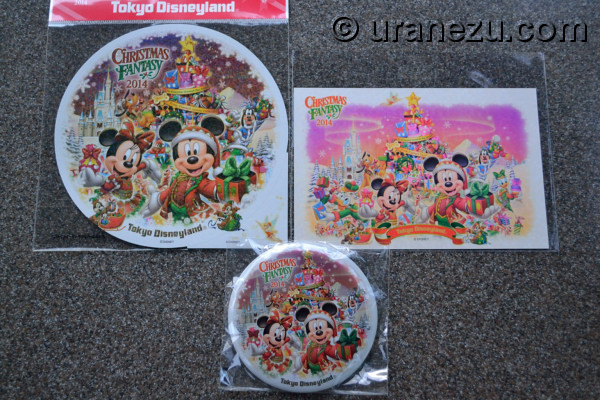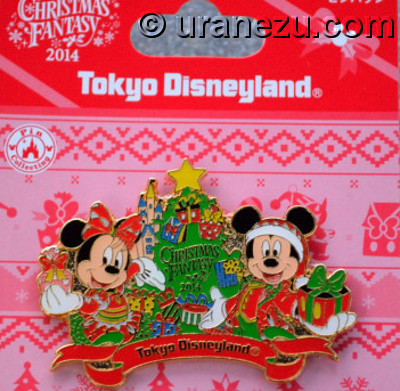 Some of Christmas Fantasy 2014 merchandises.
The right side of the photo location is Post Station to Santa with Donald & Daisy.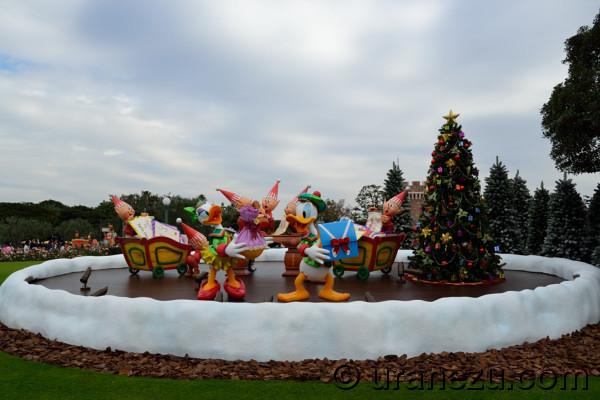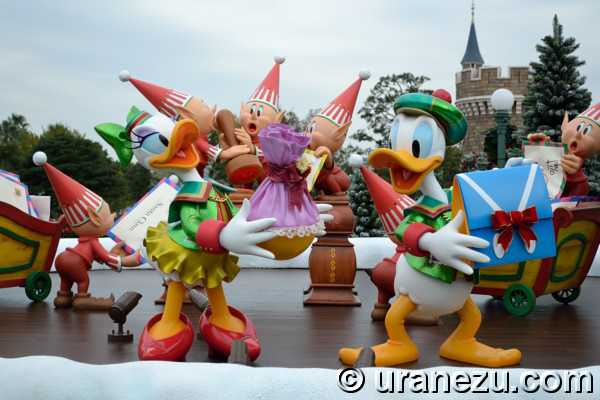 But it looks they don't work so hard as their behind elves.

The other side is a shipping area of the Christmas presents.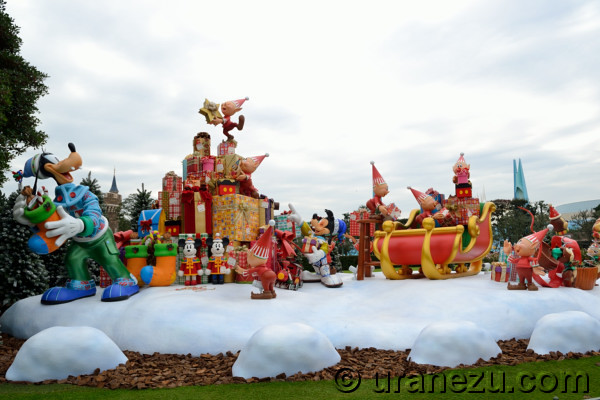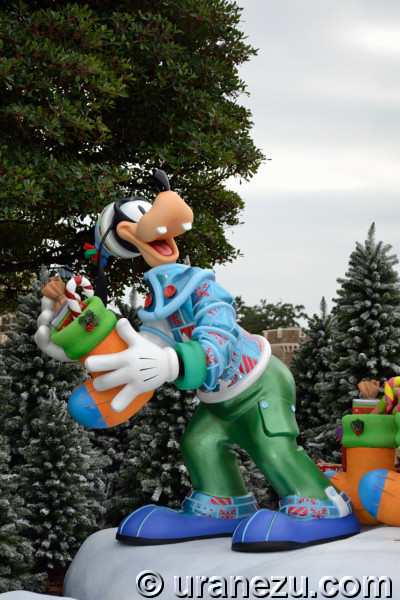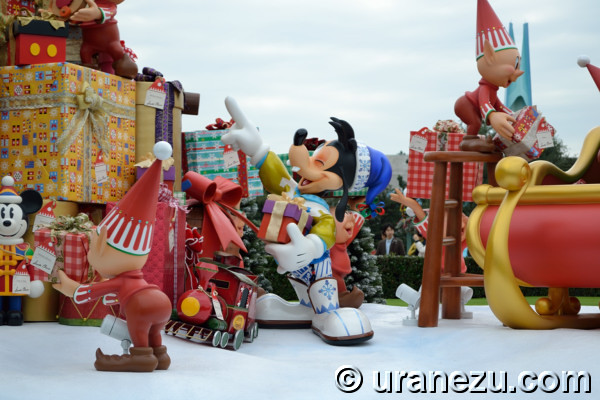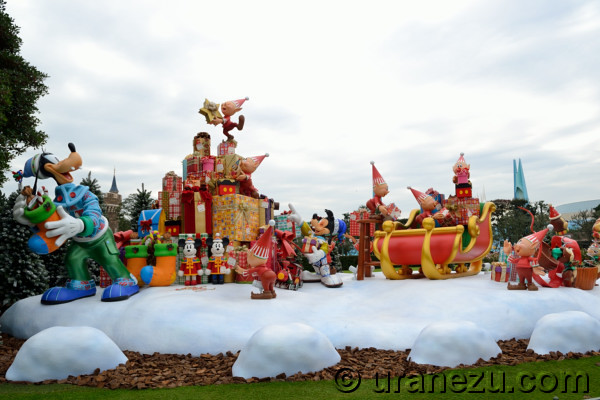 There are Christmas snacks booth at the hub.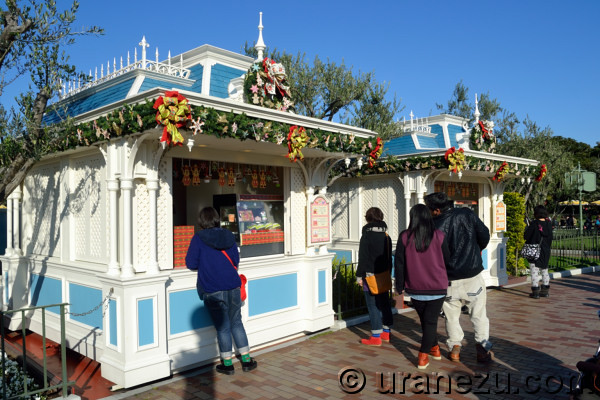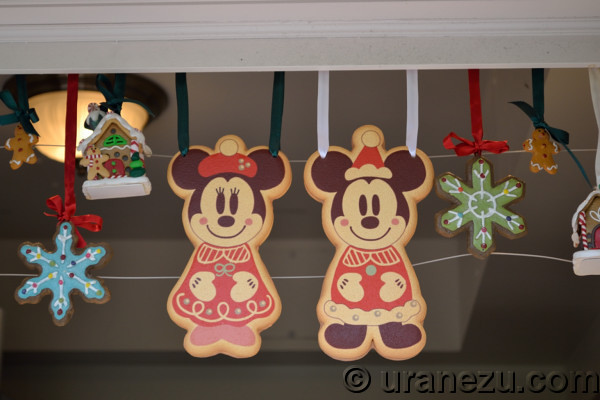 A cute cookie-like ornament is hanging.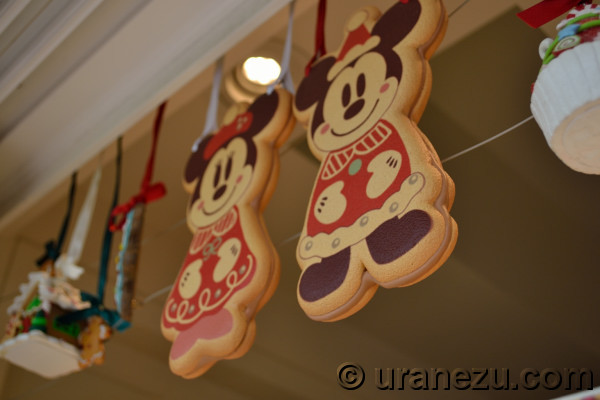 These ornaments are not only the shape like cookie, it stuffed a cream! It's so great details. I'd like to buy it than a real one.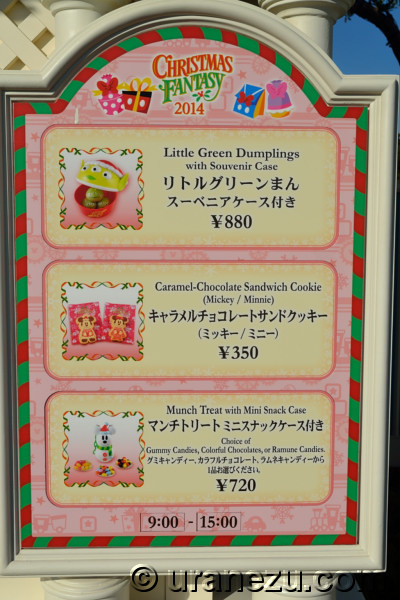 0>
We can only buy these above tiny sweets, not big nice cookie ornament.
Little Green Dumplings with Souvenir Case 880JPY.
Caramel-Chocolate Sandwich Cookie (Mcikey / Minnie) 350JPY.
Munch Treat with Mini Snack Case (Choice of Gummy Candies, Colored Chocorates, or Ramune Candies.) 720JPY.
TDS is also fill with holiday atmosphere, called "Christmas Wishes 2014" the special event.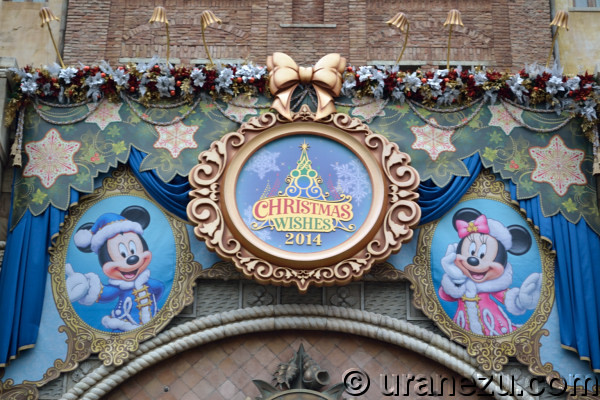 The passegeway to Mediterranean Harbor from the entrance is one of my great photo spot.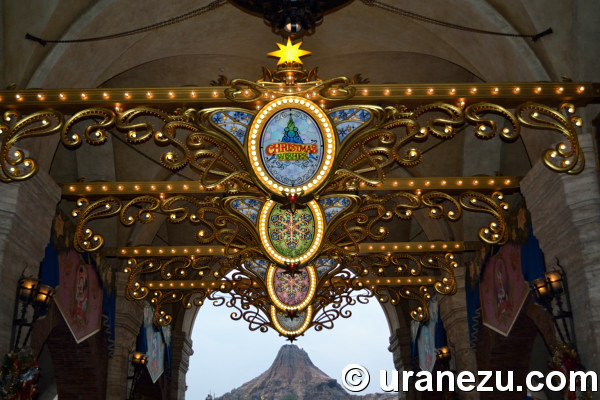 You can enjoy beautiful new holiday banner.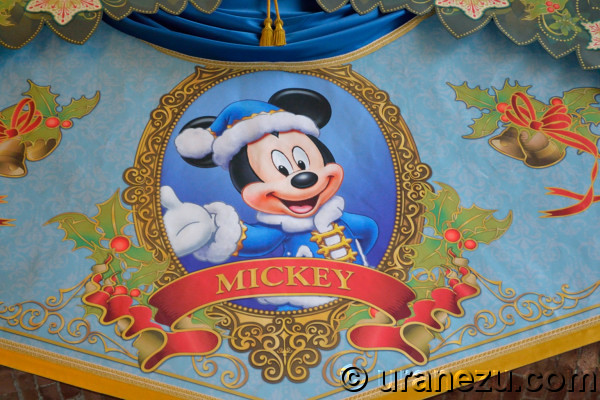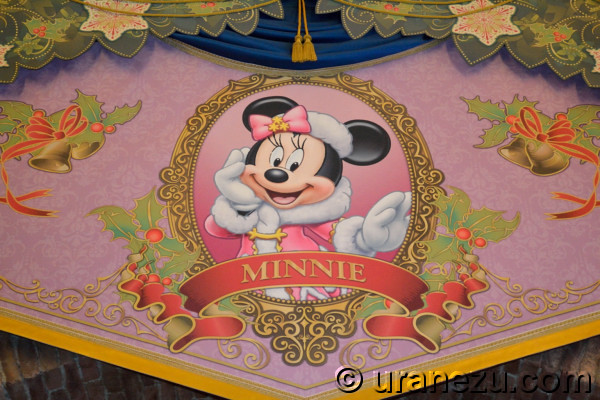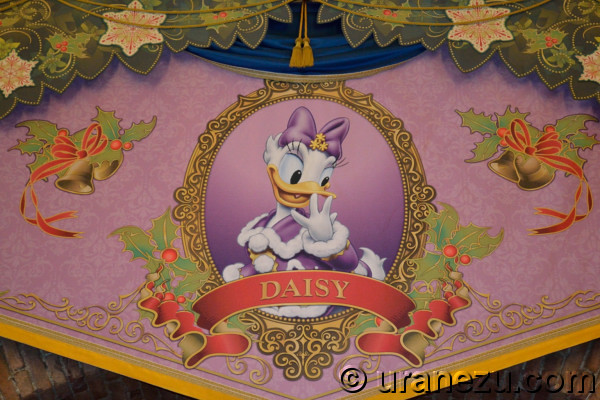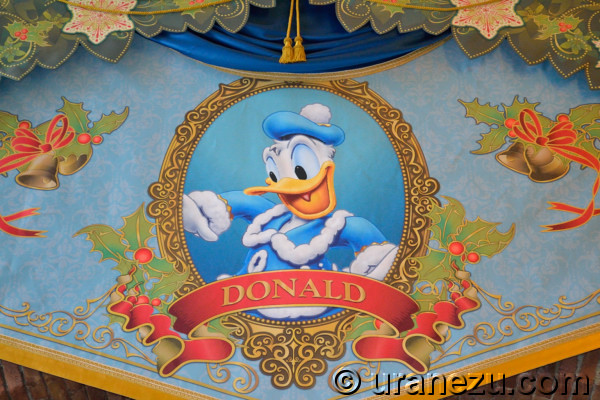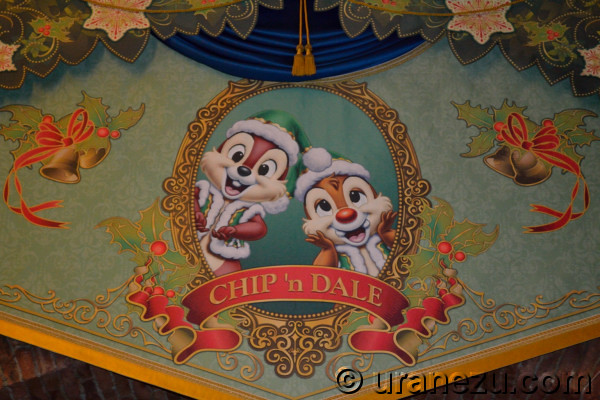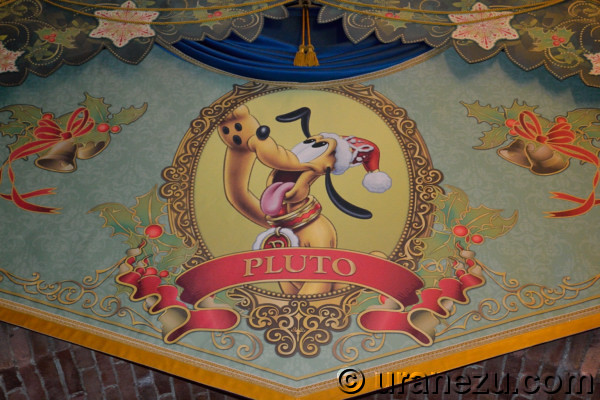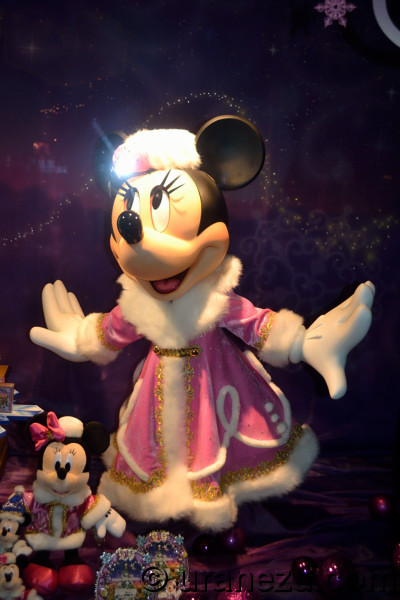 Here are some of the TDS Christmas merchandises.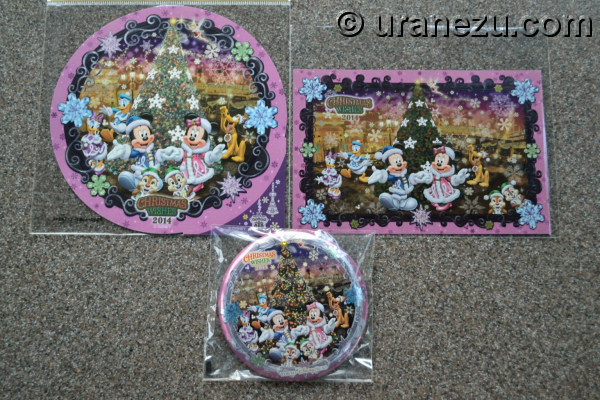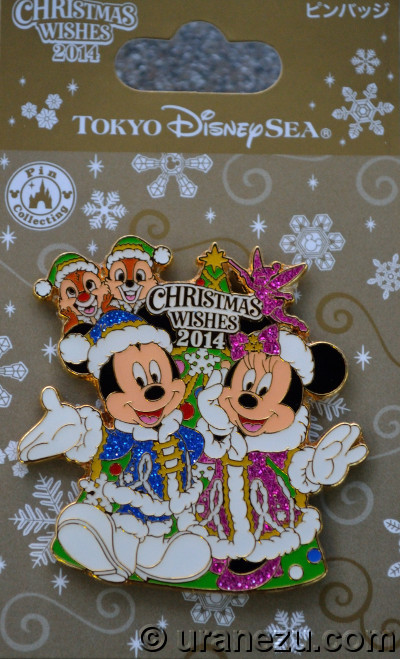 If you'd like to see a big tree, you have to go in front of S.S. Columbia in American Waterfront.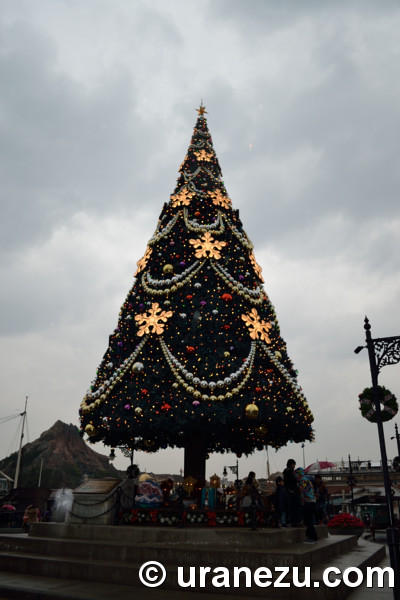 Under the tree, there are presents themed seven ports of TDS. These decoration not change for several years, but they're so nice.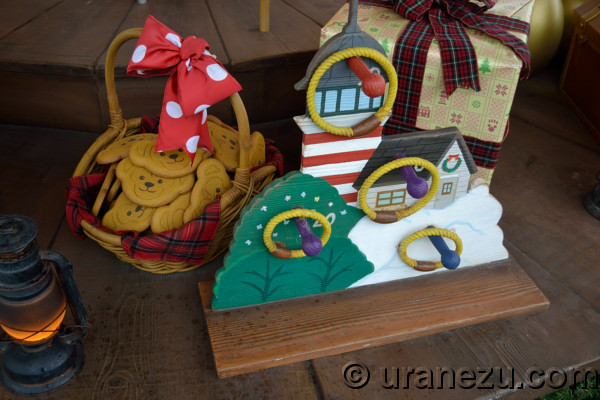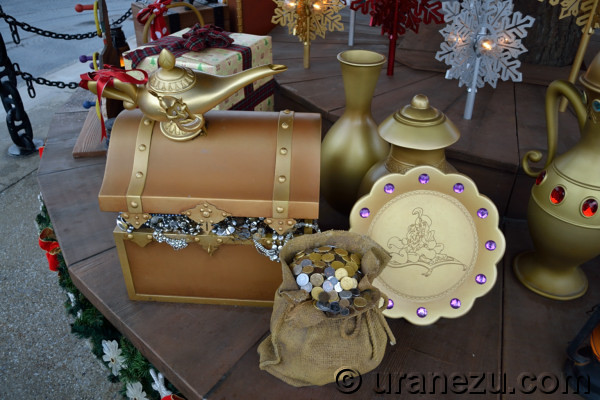 A lighthouse the landmark of Cape Cod toy with Duffy cookie bascket from America Waterfront. The lump and full of golds and silvers from Arabian Coast.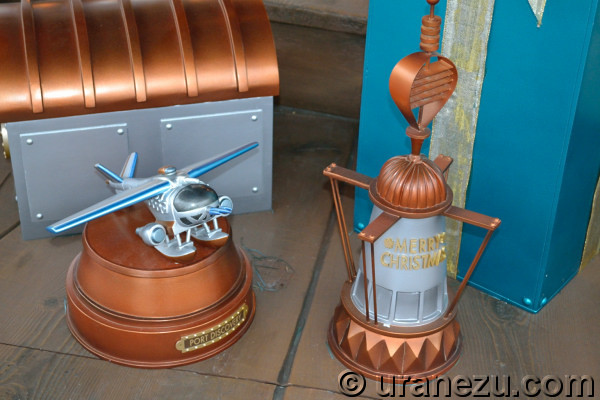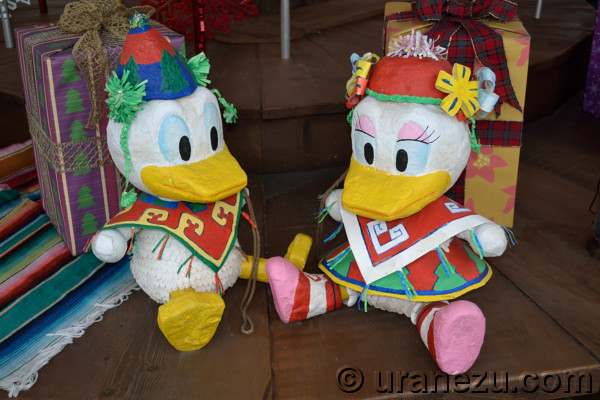 A cool Storm Rider model from Port Discovery. A cute Donald & Daisy pinata from Lost River Delta.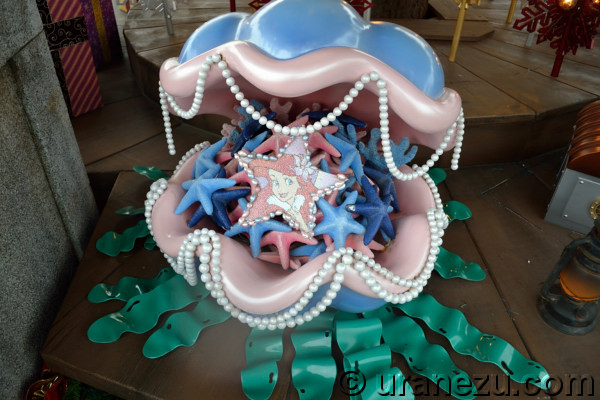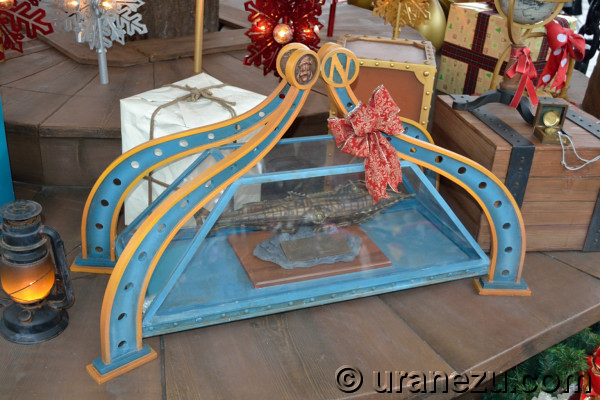 Ariel's sea treasure seashell box from Mermaid Lagoon. A amazing Nautilus submarine with a beautiful case from Mysterious Island.
And we can also enjoy a homemade-looking pretty tree.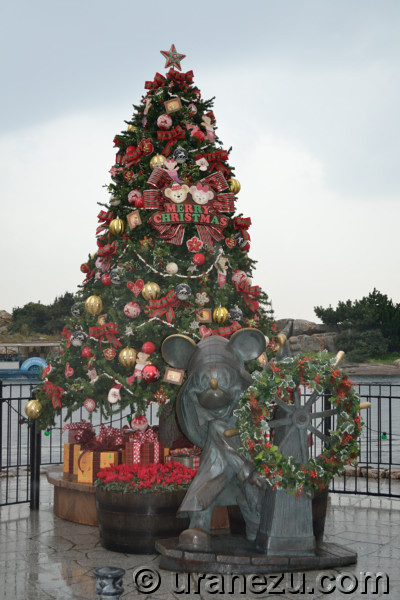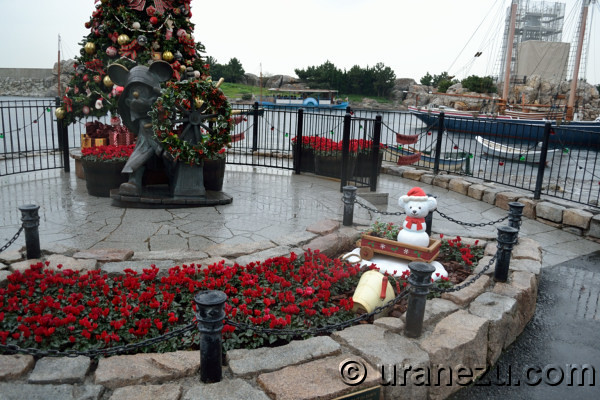 It's from Cape Code area.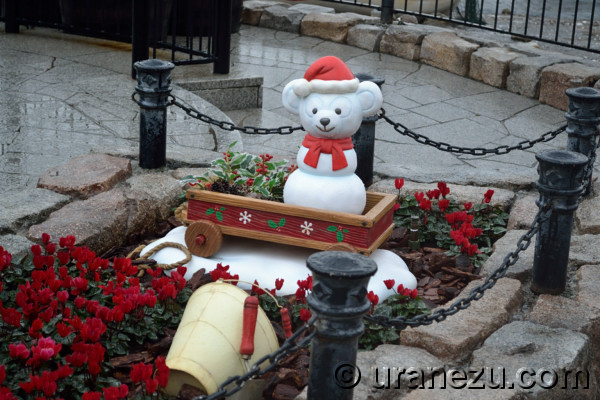 I know you like Duffy.
Duffy and Geratoni lover, if you'll track a footprint, you'll find them.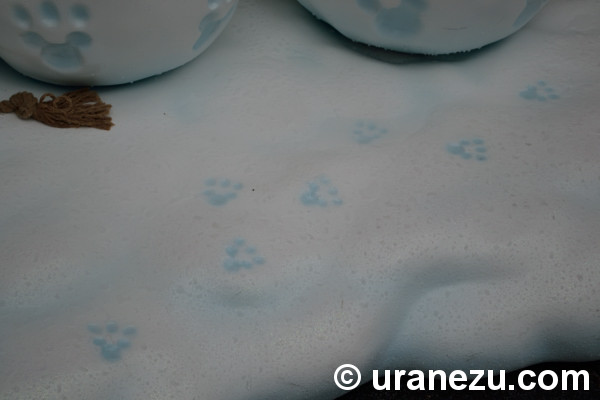 There you are!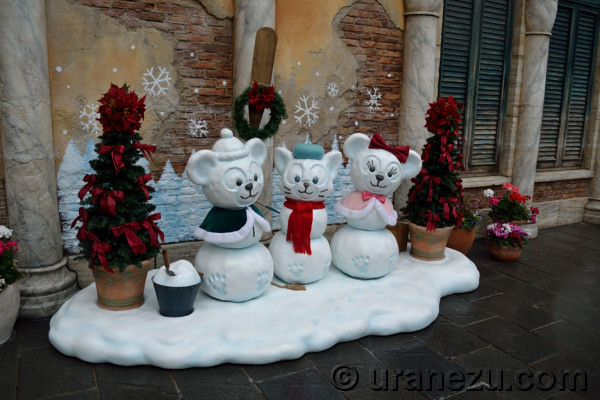 Yes, he repainted a snow covering forest for this season on the wall.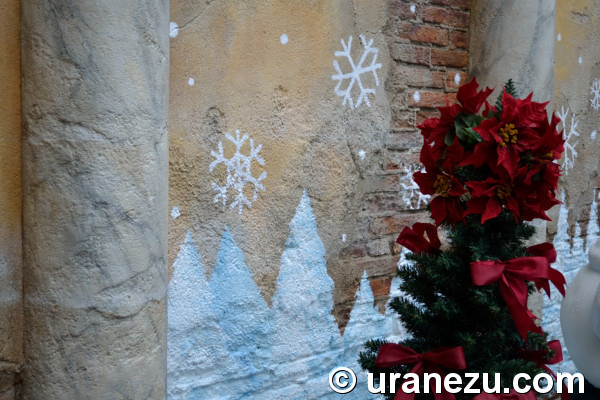 Of course, the oil painting too!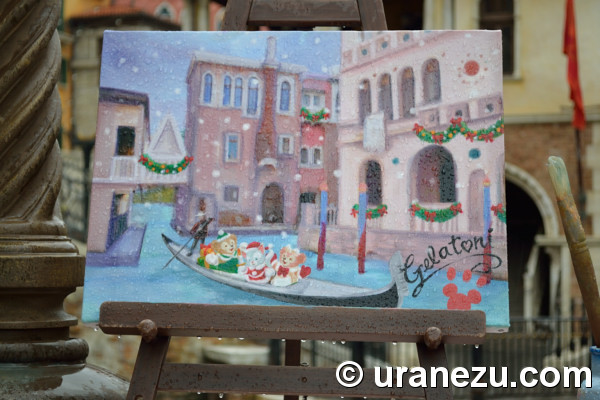 His signature became bigger than the first one!! Ha!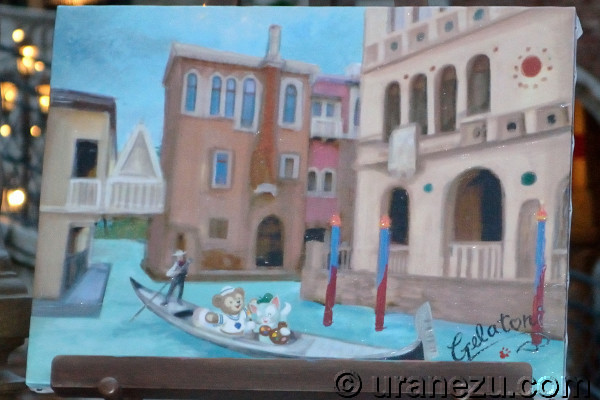 We Will Waiting For You!! (But please use another register.)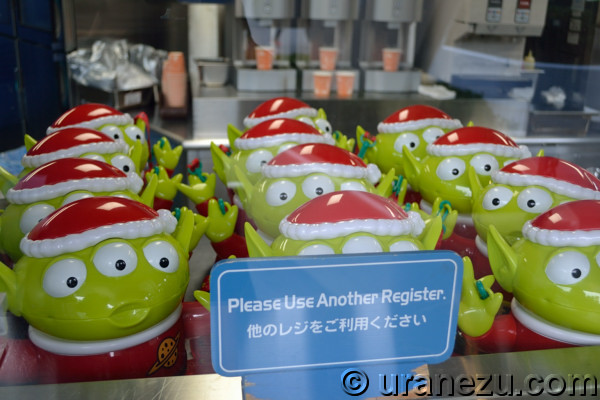 Have A Nice Holiday!!
If you have any questions, opinions and requests,
please contact us.